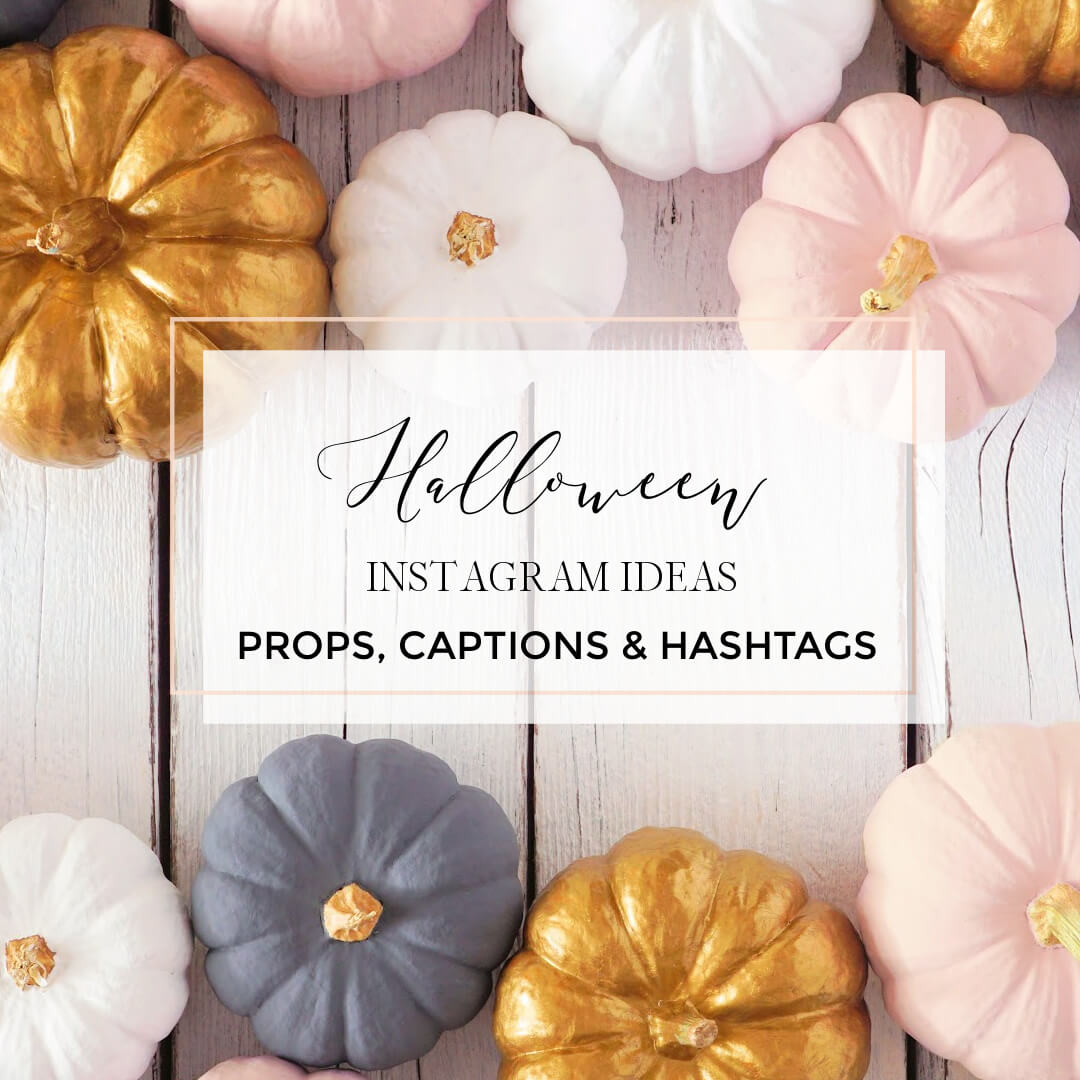 Goblins and ghouls and ghosts, oh my! Whether your Halloween costume is cute, funny, or scary, you need to show it off (and make other witches jealous). The best way to do that? On social media, of course!
Fall and Halloween Instagram Ideas
But are you struggling to come up with some fresh Autumn and Halloween content for Instagram? Then I have you covered. You have my full permission to go light a pumpkin spice candle, put on a cosy chunky sweater and settle in for some Fall and Halloween ideas that you can easily create on Instagram.
I have come up with a list of easily sourced props and captions for your Halloween Instagram content, so I am taking all of the hard work out of it for you. You can never be too early researching props for seasonal posts on Instagram. Let's face it all of the good stuff can sell out super early. So I am here to help you out. I have already done all of this research for my own content for Instagram so I thought that I could help you guys out by sharing the goodies that I found.
*DISCLAIMER: This post contains affiliate links meaning that if you purchase through my link I will receive a small commission, at absolutely no extra cost to you.
Best Fall and Halloween Sweaters
With #sweaterweater being so popular at this time, it is the perfect opportunity to showcase some cute seasonal sweaters on Instagram. I have my pick of favourites for you that I know will really make your Instagram pop.
Henry Woodland Fairisle sweater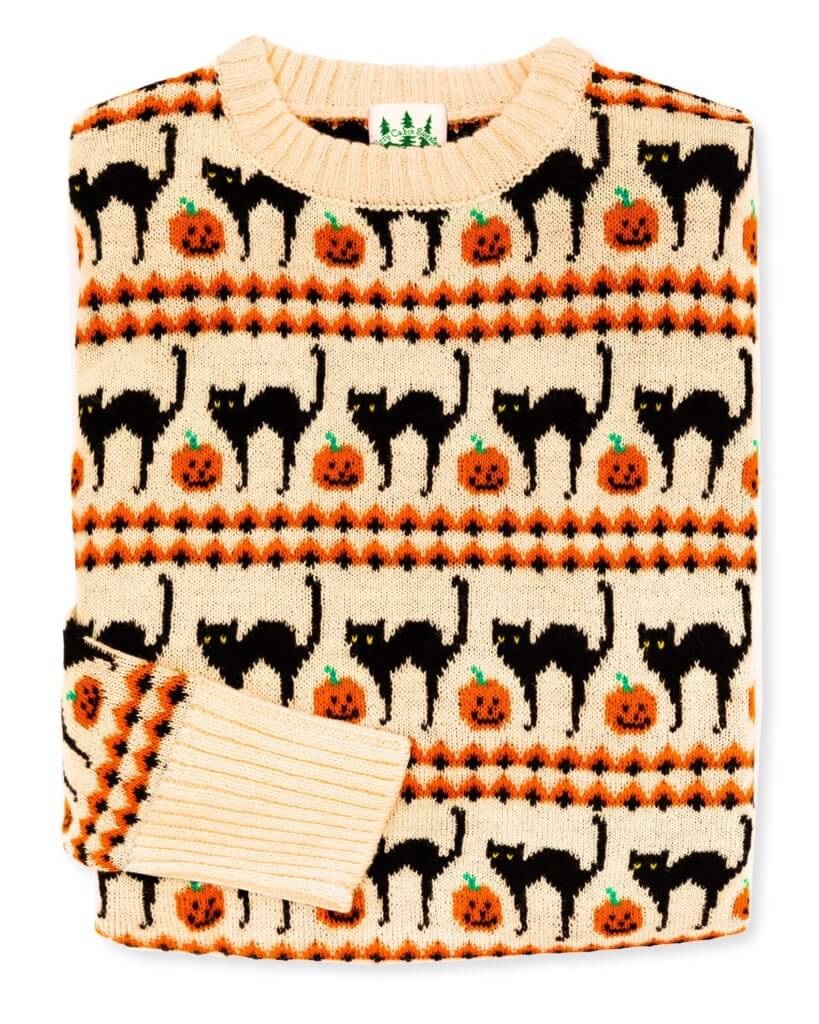 Fall and Halloween Props for your Instagram Photos
It is so simple to add some seasonal hints to your Instagram photos with props. These are some of my favourites at the moment. Also I think foxy prints are really having a moment so it would be good to get on trend by using those.
Egon House of 1000 Spirits T-Shirt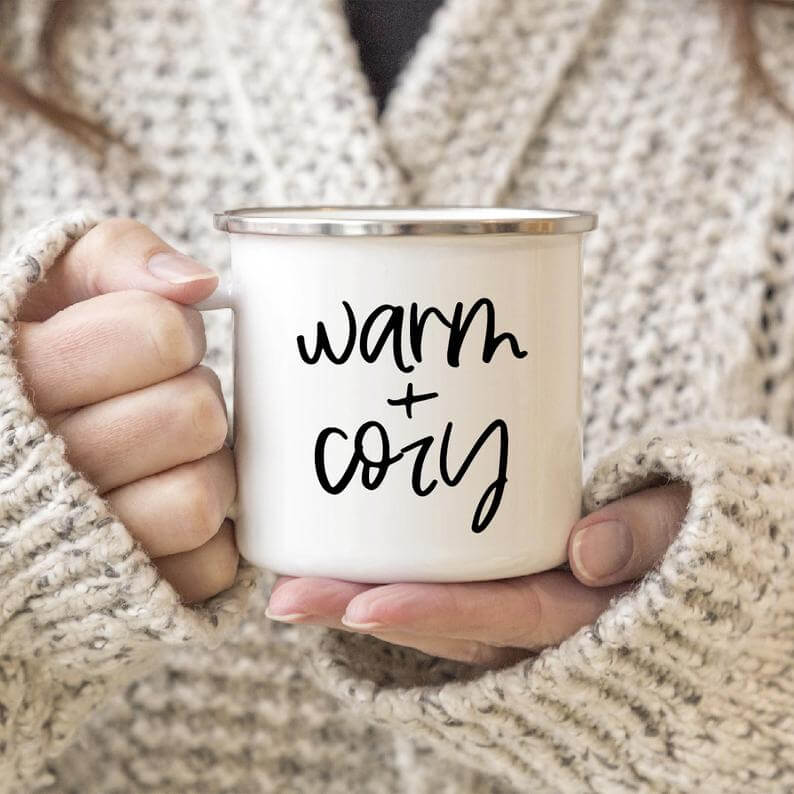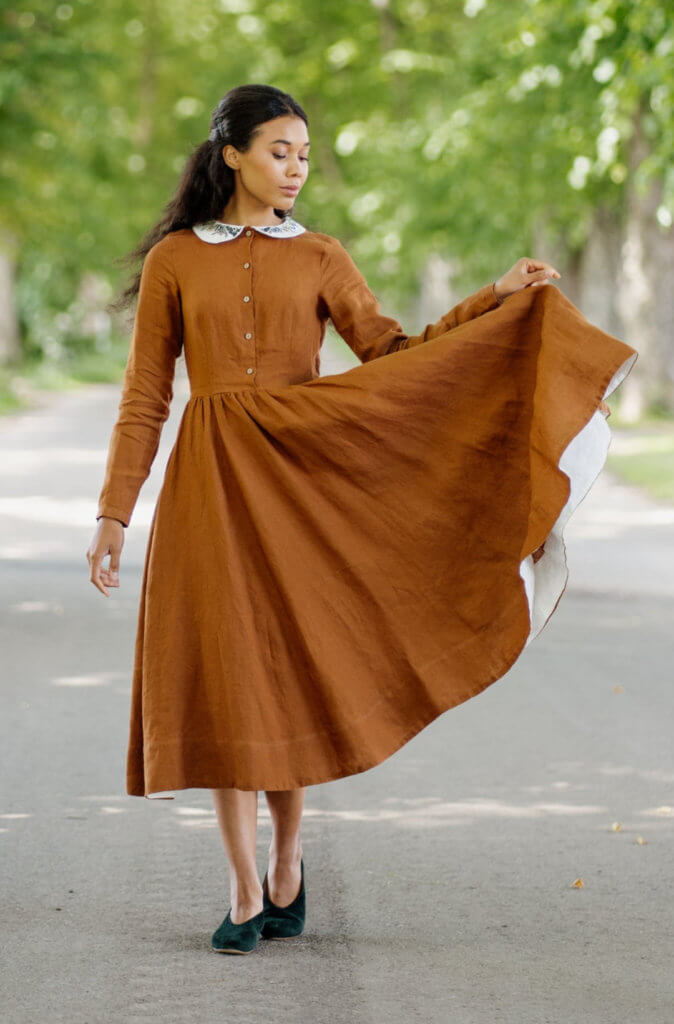 Halloween Caption Ideas
You cannot underestimate the power of a good caption. Building a community on Instagram is key for both growth and monetization. Your audience gets to know YOU through your unique voice on Instagram. Anyone can take a pretty picture but the caption is where people get to know the real you.
If you are just begining your Instagram journey these two posts might be really helpful. Brand collaborations on Instagram and how to prevent your Instagram account from being hacked.
You may also enjoy reading about the best Halloween destination in the world!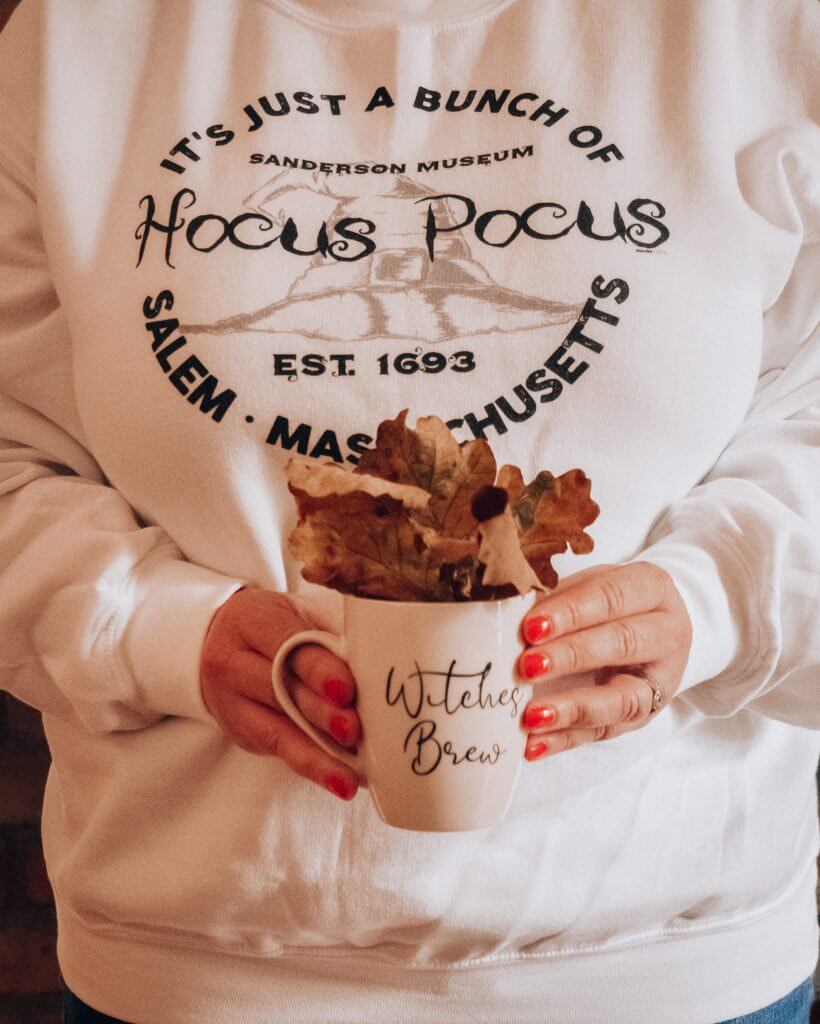 But I get it! Everyone draws a blank when it comes to captions, especially for seasonal content. So I am here to help with some quick Halloween caption ideas. However I do encourage you to adapt them and put your own spin on it or else you will be saying the same things as everyone else! And that can get boring really fast.
So here are some cute and funny Halloween captions to make all the other witches jealous!
Funny Halloween Captions
#SquadGhouls
I'm here for the boos.
Creepin' it real!
Fangs for the memories.
Get in, loser. We're going haunting.
I can't be held responsible for stolen candy.
Bugs and hisses, witches!
Eat, drink, and be scary!
Not going to eat candy? That's witchful thinking.
Howl about them apples?
I'm the ghostest with the mostest.
Swish swish, witch.
Brrr… it's cold in here. There must be some spirits in the atmosphere!
If you've got it, haunt it.
Have a spooktacular night!
Can I witch a ride? My broomstick broke.
Life is gourd.
Keep calm and carry a wand.
Hocus Pocus and chill?
If the broom fits, fly it.
Shake your BOOty.
You make me batty.
With the boo crew.
Keep calm and carry a wand.
Ghouls just wanna have fun.
Happy Haunting Ghoulfriend
Hey Boo, let's get sheet faced!
Cute Halloween Captions
Every day is Halloween, isn't it? For some of us.
Psst…This isn't a costume.
He's a handsome little devil.
Let's get spooky.
Hey there Gourdeous!
Clothes make a statement. Costumes tell a story.
No tricks, just treats!
This is where the magic happens.
Double, double toil and trouble!
Something wicked this way comes.
Creature feature.
Hey, boo-tiful.
I don't celebrate Halloween, I am Halloween.
This witch likes wine.
No tricks, just treats!
Keep calm and scare on.
New face, who 'dis?
I put a spell on you, and now you're mine.
Mons-terrific.
Are you afraid of the dark?
Having a bloody good time.
Bad to the bone.
Have a fang-tastic night!
Be witched!
Extreme makeover.
Hey, pumpkin!
Life is gourd. Eat, drinks, and be scary.
Too gourd to be true.
Halloween Instagram captions inspired by the movies
"Magic is really very simple, all you've got to do is want something and then let yourself have it." — Halloweentown
"It's all just a bunch of hocus pocus!" — Hocus Pocus
"I am the pumpkin king!" — The Nightmare Before Christmas
"Being normal is vastly overrated." — Halloweentown
"It's a full moon tonight. That's when all the weirdos are out." — Hocus Pocus
"Wanna play?" — Child's Play
"I'm a ghost with the most, babe." — Beetlejuice
"It's Halloween; everyone's entitled to one good scare." — Halloween
"Have you come to sing pumpkin carols?" — It's the Great Pumpkin, Charlie Brown
"It's showtime." — Beetlejuice
"Use iodized salt to ward off witches, zombies, and old boyfriends." — Hocus Pocus
"We've all got both light and dark inside us…" — Harry Potter
"I'm so glad I live in a world where there are Octobers." — Anne of Green Gables
"Oh look, another glorious morning. It makes me SICK!" — Hocus Pocus
"I would like, if I may, to take you on a strange journey." — Rocky Horror Picture Show
"There's only 365 days left until next Halloween!" — The Nightmare Before Christmas
"It's as much fun to scare as to be scared"— Vincent Price
"Darkness falls across the land, the midnight hour is close at hand" — Rodney Lynn Temperton
"Anyone could see that the wind was a special wind this night, and the darkness took on a special feel because it was All Hallows' Eve"— Ray Bradbury
"I've seen enough horror movies to know that any weirdo wearing a mask is never friendly" — Friday the 13th
"A person should always choose a costume which is in direct contrast to her own personality" — It's the Great Pumpkin Charlie Brown
"Shadows mutter, mist replies; darkness purrs as midnight sighs"— Rusty Fischer
The Best Halloween Hashtags for Instagram
Hashtags are so important for reach on Instagram. If you want the complete low down on just how and why hashtags work for your Instagram account check out my post on The best travel hashtags for killer reach.
Hashtags are important to use on Instagram because it means more eyes on your profile. More eyes on your profile mean more engagement and followers. More engagement and followers equals Instagram Superstar!
In my opinion you should mix up your Halloween hashtags with other hashtags relevant to your photograph and location for best reach.
Best hashtags for KILLER (haha get it!) reach this Halloween
#daysofhalloween
#halloweeneveryday
#halloweencountdown
#halloweenlook
#halloween365
#halloweenobsessed 
#halloweenforever
#halloweenlove
#halloweenallyear
#halloweenlife
#halloweenlover
#halloweenseason
#halloweenislife
#halloweenvibes
#halloweenspirit
#halloweenmood
#halloweenaesthetic
#halloweeniscoming
#halloween2022
#glamhalloween
#spookystyle
#halloweendays
#diyhalloween
#halloweenootd 
#hauntedtrails
#easycostume
#glamoween
#halloweenthings
#hauntactor
#halloweenhomedecor
#halloweenhome
#costumeidea
#haloween (why not use a mispelling to get noticed? There's plenty of others in your boat!)
#hallowenmakeup
#couplecostume
#creepinitreal
#earlyhalloween
#halloweenmakeuptutorial
#homemadecostumes
#witchcostume
#witchaesthetic
#itsoctober
#itsoctoberwitches
#halloweenisalifestyle
#spookyscary
#pumpkinface
#itsjustabunchofhocuspocus
#halloweenfun
#spookylife
#halloweenfestivities
#halloweenismyfavorite
#familycostumes
#pumpkincarvings
#halloweenshenanigans
#letsgetspooky
#halloqueen
#halloweenishere
#spookyfun
#treakortreat
#cantwaitforhalloween
#instacostume
#halloweenpumpkins
Halloween is seiously one of the best times of the year and I know that it is not just me that gets really excited for it. Halloween as a kid in 80's Ireland has so many wonderful memories for me and if you ever get a chance you should come to the place where Halloween started and experience Halloween in Derry.
I hope that this post gets you excited for the Halloween season ahead of us and gives you tons of ideas for creating Halloween content for Instagram. Happy Halloween Y'all!
Are you new here? Join thousands of other happy readers and subscribe to All about RosaLilla blog via email. The good news is that by signing up via email you will get exclusive travel deals straight to your inbox. The only other place that we publish these deals is on Instagram stories, so be sure to signup to get the heads up on amazing travel deals to save you money when booking.
I also share everything about myself on Instagram with nothing held back so be sure to follow along there.
If you are looking for more Fashion ideas you can follow me on Like To Know It and be sure to check out my #tuesdayten on Instagram and other blog posts here:
Why you must experience Halloween in Derry
250 of the best travel hashtags for killer reach
Until next time you crazy kids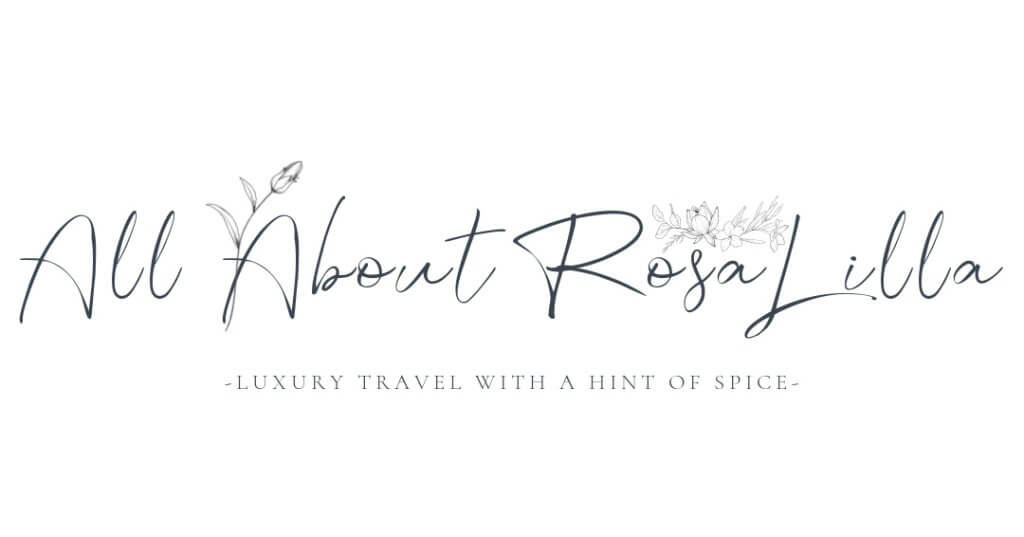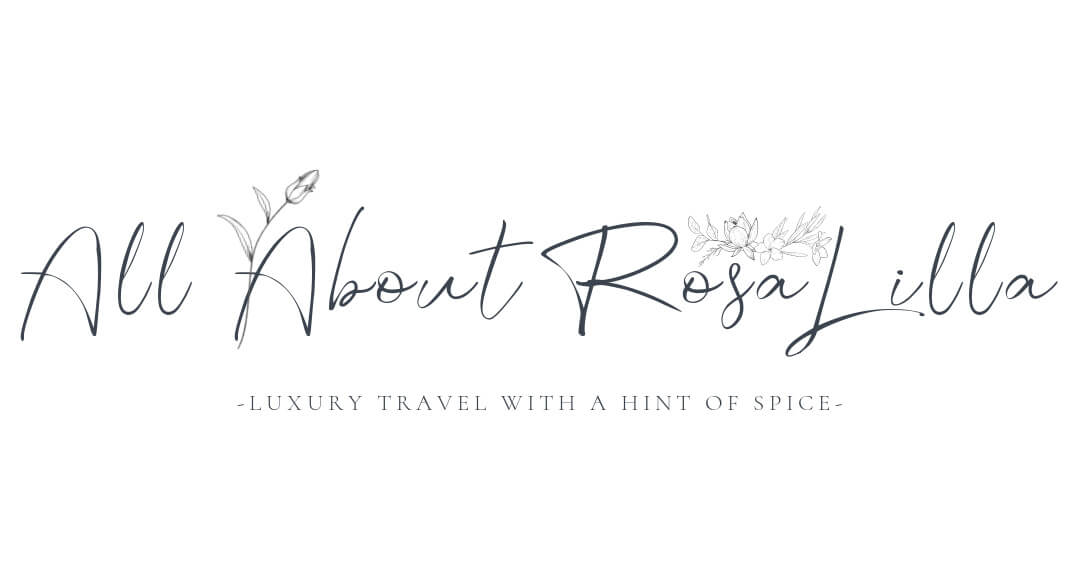 Sharing is sexy!
Save this Halloween Hashtag Guide to Pinterest (so you can find it again later!)