Well it's that time of year again. The festive elf has well and truly been let out of his box and Bailey's has been dunk by the bottle! It has to be Christmas!
Those of you that know me even just a little bit know that I live for this time of year. I go all gooey for warm fires and twinkly lights. Every year I say to my family "Oh I'm not fussy about presents. Surprise me" with the result that I end up with gifts that I don't really want or need. So this year I am getting specific. It really isn't impolite to ask for what you want. I've scoured the internet and department stores and here is what is on my Christmas list this year.
No 1: A Watch
I've been obsessing over getting a nice watch for a while now. If you are anything like me finding a watch that suits you is like finding a great pair of jeans. I wasn't blessed with small dainty girly hands or wrists so I don't really like highlighting these areas. We all have that one area we don't like don't we girls? Super chunky boyfriend watches are gorgeous but they just don't suit me…in fact they just add to the man hand situation! Super dainty watches are lost on me. So along came Daniel Wellington to the rescue. I have found the watch for me! The rose gold mesh strap is just dainty enough to make my wrist look defined but with the large face style that I like plus did I mention that their holiday bundle comes with a rose gold cuff. I decided on the classic petite melrose, rose gold watch with a black face but I was totally lushing over the silver one too.
If like me you love Daniel Wellington and want to put this on your Christmas list or nudge nudge your significant other Santa has given me a special 15% off discount with the code ROSALILLA. There is also free gift wrapping on their holiday bundles and a further 10% off so with my code that is a massive 25% off the holiday bundle. Trust me it is worth it. Shop Daniel Wellington here. The holiday bundle I got was €178 so don't forget those discount codes.
You know what they say about buses. You wait all day for one and then two come along at once! Well that was the case for me while watch hunting. I discovered the Limitless Wrist collection quite by accident and I fell in love with one the minute I saw it. It has a white leather strap and what looks like a compass style face. I loved it! The price point on this watch was amazing so I said why not and if Daniel Wellington is a little out of your price range then these are the watches for you. Bear in mind the packaging is nowhere near as fancy as the DW but it gives you scope to be creative with your own gift wrapping. The watch I chose is pictured below and it was just $35 or €29 which is a bargain if you ask me. This one was from the casual range and I'm definitely going back for another of their rose gold ones. They also have a more luxurious range which is a little more expensive but still highly affordable. Santa has been good to me here too and is giving you guys 25% off when you use my code ROSA25. How can you say no? It is practically a giveaway! Shop Limitless Wrist here. 
No 2. Makeup
Makeup is rapidly making it's way back up my list of priorities. Being sick for so long meant that I never had the energy to apply makeup nor did I desire too. It just wasn't something I could do. So I know I'm slowly getting better when I start to desire getting made up. I am totally lushing over the new Naked heat palette from Urban Decay. Being a redhead I love all things warm and fiery and I can't wait to try this out so Santa if you are listening I've been a good girl this year. This palette retails at about €49.95 but lasts for ages.
A really good alternative to the Naked palette is an Irish product. The So Sue Me Hot Fire palette comes in a little cheaper at €29.95 and the colours look equally as divine with 8 matte pigments and 4 glistening shimmers. So I would certainly give this a go if you want to keep your budget low and shop local.
No 3: Flowers
What girl doesn't love flowers right? They fix every situation and I always feel cosy when the house has some fresh flowers in it. I am obsessed with flowers and have tried every kind but nothing compares to the bouquet styling of Bloom and Wild flowers. They are not just your standard roses or carnations. A lot of thought and effort goes into each selection. These are super affordable and are packaged in such a way that they can be delivered right through your letterbox!! They pride themselves in bringing flowers to your doorstep and if you don't believe me (I was a little dubious) I dare you to order and check them out for yourself. I signed up for a monthly subscription so I am guaranteed gorgeous fresh flowers once a month and if you ask me this is the perfect gift to yourself or your mum. Imagine her little face getting fresh flowers every month. I've been lucky enough to pass on a 20% discount to you all too when you shop through my link.
No 4: Pyjamas
Nothing says Christmas morning like cosy pj's. In fact I've been known not to even get dressed on Christmas day but spend the day in new Christmas pyjamas. More stretchy room for fitting in that turkey girls. Don't judge me! I have found the cutest pair on Lil Threadz on Etsy. Being an Etsy seller myself I like to support other handmade products and Nicole at Lil Threadz was so helpful in helping me find the perfect pair of festive pj's. The quality is so good and you can even get a matching set for the whole family. Think of those instagram opportunities.
No 5: Perfume
Christmas would not be Christmas without a bottle of perfume. My signature smell is Flowerbomb by Viktor & Rolf. I've been wearing this perfume for a few years now and it is just me. I would describe it as a feminine smell, floral, fresh and sweet but not too overpowering which I hate in a perfume. This one goes on my list every year.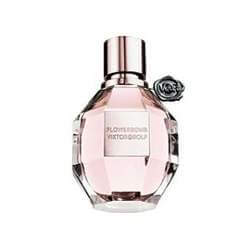 No 6: Personalised Stationery
This one is my own product and is available though RosaLilla on Etsy and Amazon. As I have said previously it is so important to incorporate some small or local shops in your Christmas shopping. Your support to these small businesses means the world.
Personalised stationery is such a unique and thoughtful gift to give. Note writing or that personal touch has never really gone away despite living in a world of smart phones. Honestly girls how good do you feel when you get a handwritten card or note  from a friend through the post? It shows someone cared or thought enough about you to make that effort. These personalised note cards are so stylish and would make the most perfect gift at Christmas. Check out RosaLilla for different styles for women, men and kids. I've got you covered! You can also use the code INSTA20 to get 20% off your order so Happy Christmas from me.
So this is what is on my Christmas list this year. Hopefully it will give you some ideas and some great coupon codes to get started on your list.