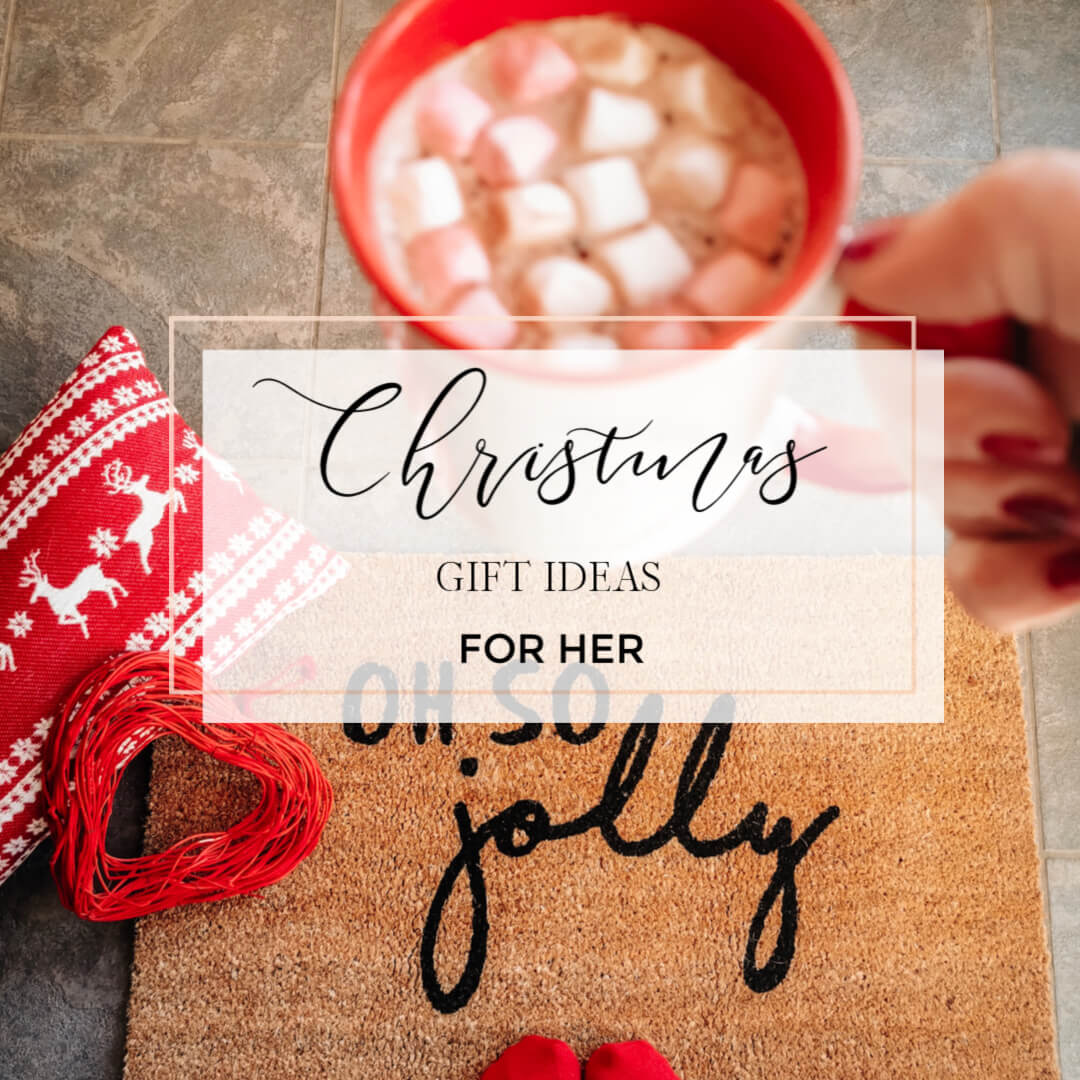 The ultimate Christmas Gift Guide for her
Seriously! Can someone please explain how it is December already? This is my favourite time of year. I have a batch of mulled wine brewing in the kitchen and Home Alone is on repeat so it must be Christmas. I have to admit us ladies can be rather difficult to shop for, so I am here to help. I have come up with a list of gift ideas for her, a guide on the best gifts for her this Christmas and I have personally tried and tested every one of them so I know that the lady in your life will love them too. No matter if you are shopping for your wife, your girlfriend, your mother, your sister or your best friend and you want to buy her a gift to let her know just what she means to you, I have you covered.
** Disclaimer: NONE of these links are affiliate links. However I was gifted most of these items to try out for you. Each one I recommend it is because I use and love myself **
I have curated a list of the best Christmas gift ideas for her. From the best beauty products to stylish and unique jewellery, I have something for every gal in your life. Hopefully this list will inspire you and there is something here that the ladies in your life will just love.
Be sure to start shopping in plenty of time to make sure that your gifts arrive in time for Christmas Day. With so many wonderful options out there – shopping for the ladies in your life from your mum, aunts, sisters or friends can be hard. Here are some of my personal favourites to add to your own Christmas wish list.
Beauty
Christmas is the perfect time of year to treat the girls in your life and spoil them to those beauty products that they have been eyeing up all year. You know the ones that they desire desperately but just can't quite bring themselves to fork out for, because there is always something else requiring your money, right? I have been trying out some of the best beauty products this year to recommend to you this Christmas. Each product I have used myself and can personally endorse every one. My skin has never looked better. Here are some of my favourite brands this Christmas.
Dermalogica
Dermlogica is the number one choice of skin care professionals worldwide and there is a reason for that. When it comes to skincare nobody does it better. Healthy skin is their passion and this is evident in their product range. Their vision is clear – a product line free of common irritants and ingredients that could cause breakouts (including lanolin, SD alcohol, mineral oil, artificial colors and fragrances) that would improve skin health, and were only available from qualified skin care professionals trained at The International Dermal Institute.
Dermalogica are far too interested in guiding you to a whole new level of skin health fitness, than to worry about things like pampering, beauty or luxury. However in my opinion they have designed a product range that incorporates both. I feel so priviledged to have been selected by Dermalogica this year as one of their #skinfluencers and try out their products to recommend to you. These products have made a vast difference to my skin in such a short time.
While all of their products make for wonderful gifts buying specialised skincare for someone can be very specific and it is advisable to speak to a Dermalogica expert about skintype before selecting which products would work best. That is why I am choosing two luxurious body products to wrap up and put under the Christmas tree this year.
These products work on most skintypes and add a little bit of luxury following a bath or shower.
Thermafoliant body scrub
First up is the thermafoliant body scrub. Exfoliate, energize and brighten dull skin with this dual-action body exfoliant. Indian Bamboo Stem physically exfoliates to refine skin texture and brighten tone. Papain (from Papaya) and Lactic Acid dissolve dull, dead cells, promoting skin's natural cell renewal process for brighter, more radiant skin. Natural Sea Salt – prized by ancient Egyptians for its skin-invigorating minerals – revitalizes and hydrates. A blend of replenishing bio-lipids helps to protect and strengthen skin barrier. Extracts of Licorice, White Tea, Coffeeberry and Chamomile infuse skin with vital antioxidants, while oils of Tea Tree and Grapefruit Peel purify and refresh.
It warms a little when you mix it with water, hence thermo in its name, but it is not an uncomfortable heat and is rather soothing. Massage onto wet skin using gentle circular motions, then rinse. Use 2-3 times per week.
Benefits include:
Hydrates to relieve dryness.
Smoothes and conditions with botanical extracts.
Tones with gentle, naturally-derived exfoliants.
Vegan and cruelty free.
Phyto Replenish Body Oil
This Phyto Replenish Body Oil needs to be on everyone's Christmas list. Replenish, calm and moisturize with this antioxidant-rich blend of skin-nourishing oils. French Plum Seed Oil, Avocado Oil and Sunflower Seed Oil are rich in skin-replenishing Omega Fatty Acids such as Linoleic, Linolenic and Oleic Acid plus Vitamin E to help protect skin's lipid barrier. Infused with calming Fermented Red Ginseng – inspired by Korean skin care rituals – this body oil calms and nourishes to deliver glowing skin. Lightly infused with bright Bergamot, Neroli and Orange along with relaxing aromas of Patchouli and Sandalwood, it leaves skin soft and delicately scented.
The smell is divine! After every bath you feel like you have just stepped out of the most luxurious spa experience and it would be a real treat to be gifted this for Christmas. Massage a few drops on clean, dry skin after you bathe or shower. A little tip I learned is to wet my hands a little to create a light mosturising milk.
Benefits include:
Cleanses while helping to maintain lipid barrier health.
Conditions and nourishes.
Invigorates and awakens the senses.
Vegan and cruelty free.
Skin Alchemists
The story of Skin Alchemists begins with founder Theresa. Born and raised on the Caribbean island of St Lucia, she comes from a family of herbalists. Harnessing the medicinal power of plants to treat ailments and skin conditions is in her DNA. After migrating to London, her skin and health fell victim to the negative effects of a fast-paced city life, air pollution and processed food.
She was inspired to produce a product line, using her herbal knowledge, that was healthy for your skin. She uses fresh organic plant ingredients and natural minerals which have had a transforming impact on health and skin. Alchemy is based on transformation and that is exactly what using these products has done to my skin. This luxurious skincare range uses ancient traditions and aromatherapy. Quality, organic ingredients are at the heart of each product.
The Humble warrior
Again I am recommending two of my favourite products from this range and first up is The Humble Warrior, which is a complete cleansing oil. It comes in both a full size and a travel size, which would make for a great little stocking filler.
The Humble Warrior Complete cleansing oil is the optimal first step to any daily cleansing regime. Its "oil pulling" for your skin in a masterful blend of large and small molecule oils which provide the perfect combination for detoxifying the skin by lifting hard to remove make up, cleansing pore debris and relaxing the mind. Oil cleansing is thought to stem from ancient bathing practices.
Shake bottle and add a few pumps into your palm. Gently rub palms together to warm the oil, bring to nose and take a deep breath exhaling slowly, repeat three times. Massage into face, neck and décolletage to stimulate circulation and release environmental debris. Follow by cushioning your face in a warm steamy face cloth. Hold for 5 minutes. Softly sweep cloth over oiled areas. Repeat if necessary to fully cleanse your skin.
The result is immediate. This cleaning ritual stimulates circulation, lymphatic flow and deep connective tissue detoxing, aiding in the reduction of lymphatic stagnation. Plant extracts gently, yet effectively, dissolve excess sebum, deeply cleansing the pores without disrupting skin's natural balance. Skin is left feeling pristine, thoroughly hydrated and nourished. One of my issues with Lyme disease was not being able to detox sufficiently. This daily ritual helps me to do just that.
Key ingredients include:
Camelina oil high in plant sterols
Andiroba seed oil used to heal skin conditions in the Amazon
Hemp seed oil contains high levels of omega fatty acids
Plus 18 active botanicals
All products are housed in beautiful violet glass to protect the potency of the botanicals.
Rejuvenating Facial Elixir
The Rejuvenating Facial Elixir again comes in a full or travel size. Returning to her herbalist roots, Theresa sourced whole plants used for centuries to treat skin conditions from conscious growers. Through time honoured methodology these plants were infused in single farmed oils, cold pressed to retain their full nutrient spectrum.
She then distilled the most potent ingredients from the rainforests of the Caribbean to conjure a natural perfume which encourages a deep breath and connecting with your heart chakra. The alchemist in her combines these elements to form a sophisticated vitamin cocktail which repairs, nourishes and rejuvenates skin, whilst calming sensitivity and revealing a lifted, brightened and glowing complexion.
Opulent oils of cell-reviving rose de mai, jasmine and rose geranium lightly perfume your skin. The smell is incredible. Illuminating Lime and carrot seed help to diminish lines and even skin tone. Healing calendula and yarrow restore and rejuvinate skin to unveil a dewy finish, with wrinkle-fighting Frankincense improving the skin's elasticity. Anchored in a base of nature's known retinol Cacay Seed Oil blended with other powerhouse botanics for the ultimate healing and renewing blend. The result is glowing skin that looks fed, replenished and rejuvenated.
It is 100% natural, vegan and cruelty free and each bottle is infused with 28 active botanicals.
Elixseri
I have been lucky enough to try out some amazing skincare this year and another brand that has blown me away is Elixseri. A Swiss made range of skin serums they are literally like a serum wardrobe for your face. Lifestyle, environment, change in season or even air-conditioning levels can all make drastic, noticeable differences to your skin's complexion. Compounding the problem is the fact that what fixes the issue one month might not be what our ever-changing skin needs the next.
The answer is Elixseri's full range of five serums that each target a different problem. With such a wide range, you can choose the one that most suits your concerns at any given time.
My favourites include gentle resurfacer Opening Act. It is an essential first step for all skin types, creating a smoother, softer, more even-toned complexion, while Skin Meditation is the SOS treatment to have on hand for those times when your lifestyle catches up with you. It tackles the effects of high stress, high pollution and hormonal changes with a serious cocktail of antioxidants, and helps restore skin's protective lipid barrier. Consider these the ready-to-wear solutions for your skin.
As skincare becomes more technical, more complicated and more confusing, they suggest a "back to basics" approach by prescribing simple and focused solutions for your skincare needs. Their formulas are based on a clean philosophy that respects your skin and the environment, but makes no compromise in terms of technology, purity and luxury.
They do not refer to their serums as "anti-aging" and instead prefer to label them as "skin food". They contain naturally derived ingredients, such as tropical papaya ferment and Indian fig extracts, with potent botanicals and micro-biotics to maintain the skin's natural barrier.
Benefits include:
Tighter pores, a refined skin surface and a brighter skin appearance.
Plumper skin with less fine lines.
Decreased dehydration and smoother skin with less wrinkles.
Firmer, more contoured skin.
Less breakouts and less irritation.
Decreased skin inflammation and less redness.
Reduced pigmentation for a more even skin tone.
Lush
Ho Ho Ho it's beginning to smell a lot like Christmas. Is there any better smell than Lush products? I can't walk past a shop without having to go in and check out their newest bath bombs.
I was lucky enough to be invited to their gorgeous Liverpool store for their Christmas launch this year and there are so many LUSH products that are just perfect for all of the ladies in your life, because who doesn't love to smell good at Christmas.
From young to old(er) LUSH has you covered with a fun range of Christmas Bath Bombs. You can pick a selection of 4 in a carrier that doubles up as a cute Christmas mask for the kids, or big kids, to play with on Christmas Day.
Bring good tidings to your bath with this Happy Christmas gift set. A set of four magical bath bombs that will bring some technicolour to your bathing and have even the grumpiest scrooge full of festive cheer.
One reason that I love doing my Christmas shopping at LUSH is that I know that I am shopping at a company that genuinely cares about our environment and the planet that we live in. They have an Ethical buying policy.
They buy:
1/6th of the world's harvest of Orange Flower absolute from small orange groves in Tunisia.
1/8th of the world's Neroli oil, hand harvested from the Bitter Orange trees of Tunisia
1/10th the worlds crop of Turkish Rose absolute, gathered by the nomadic Roma people
5 villages worth of Benzoin resin from the inaccessible climbs of Northern Laos; one of the poorest countries in South East Africa
Fair trade Shea butter, supporting 400 women in remote areas of Ghana
55 tonnes of organic, fair trade cocoa butter from Costa Rica and the Dominican Republic
Nearly 1/5th of the UK's henna imports, a whopping 50 tonnes
One island in the South Pacific's worth of sandalwood oil (to avoid kidnappers, mafia and smuggling  in India.)  it  is sustainably felled by the indigenous Kanak tribesmen.
1/3rd of Hungary's entire crop of their best blue chamomile oil
150 bunches of flowers a week or about 8,000 bunches a year for use in their fresh products.
25 tonnes of organic fruit a year and 50 tonnes of fresh fruit and veg a year, both organic and conventional, locally sourced weather permitting
Lush has also stopped using approximately 250 tonnes of Palm oil in an effort to save the Orangutan and its threatened habitat in indonesia's rainforests.
Added to this, a distinct effort towards a zero waste policy with reduced packaging and many items available as Naked versions (no packaging), how can we not support a company like this at a time when plastic waste and unnecessary packaging is at an all time high. I was so blown away by their company ethos and how highly every member of staff working there spoke about the company that I want to dedicate a whole blog post to it in the future.
Haircare
Pureology
This year I really made an effort with both my skin and haircare and it has really paid off. One product that I absolutely fell in love with this year is Pureology. Pureology was born in California in 2001, with a simple but powerful idea, to create the very best products for colour-treated hair. Now my hair isn't coloured but I like how pure this shampoo is with no product build up that dulls hair.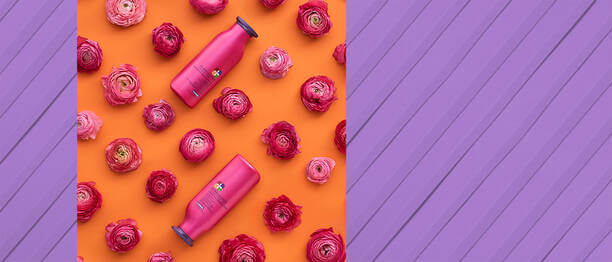 They make products made with purity and good health in mind, and pioneered the "no nasties" movement with their ZeroSulfate shampoos and 100% vegan formulas. They use a blend of corn, coconut and sugar to gently cleanse without stripping hair colour . Their signature aromatherapy fragrances give every Pureology user an indulgent experience while protecting their haircolour. This brand is a favourite of stylists and clients alike!
Silke London
Introducing you to the Silke Hair Wrap…..AKA "Your new best friend". These are so good that I am buying them for both of my sisters this Christmas.
Inspired by the time tested tradition of wrapping hair, Silke London developed a chic, comfortable 100% silk hair wrap for all women, of all hair types, to protect your precious locks against nightly damage; strengthening, lengthening, thickening and permanently transforming your tresses … all while you sleep.
Every night, we toss and turn against abrasive bed linen which aggravates our hair cuticles and causes them to break. This severe nightly friction is the cause of breakages, thinner hair, frizz, bed head and split ends, which stand in the way between you and glorious hair days. Worn nightly, hair cuticles glide smoothly against the 100% silk cocoon, eliminating the friction that causes frizz, breakages and split ends resulting in gorgeous silky locks.
Available in a range of gorgeous colours and beautifully packaged, this is my must have item this year. I can honestly say that this is the best thing that I have done for my hair.
Flowers
Anyone that knows me know that flowers are the way to my heart. There is no better feeling than having fresh flowers in the house, especially if they are gifted to you. I only have one go-to company for flowers and that is Bloom & Wild, the original letterbox flowers.
The thing I love about Bloom & Wild is that their flowers are different. No typical supermarket arrangements here. they have everything from beautiful British designs and unusual stem combinations to guided flower-arranging tips. They even include guest designers from time to time. There is no better present in my opinion than a monthly subscription to receive monthly letterbox flowers.
Jewellery
Let's face it! Jewellery is pretty much a safe bet for any girl and there is a huge selection of it on the market. This year I want to recommend two watch companies that make the most beautiful and unique wooden watches for putting under the Christmas tree this year.
Dylan Oaks
Dylan Oaks specialise in chic, timeless, classic watches made from natural materials, namely, wood and stone. They are both elegant and sophisticated. They are an Irish brand that is passionate about nature and the natural beauty that our environment has to offer.
Because every grain of wood that goes into these watches is unique, every watch is unique and can be personally engraved with a special message inside the lid of the wooden watch box that each watch comes in. Myself and Mister Lavin had both of ours engraved with All about RosaLilla and of course Mister Lavin!
Dylan Oaks are also passionate about sustainability and preserving the beautiful world that we live in. They are partnering with 'Trees for the future' so that for every watch they sell a donation goes towards sustaining the world we live in. They also use 100% biodegradable packaging.
Jord Watches
Jord wood watches are also made from wood and they come in the most beautiful wooden boxes and a preserve cleaning oil to store your watch safely. They are fully automatic so no battery needed as they charge up as you move and this is what I love most about it. The quality of these watches speak for themselves.
Another thing you might not know about me is that I am obsessed with coffee so their new coffee watch is right up my street. In collaboration with Kaldi's Coffee, Jord have introduced another industry first: real coffee in a watch. Bronzed steelcore endoskeleton encased in a ring of coffee using proprietary RIST, resin-infusing technology. Accented with a natural suberhide strap, this is elegant minimalism for the morning's conversation.
A collector's edition timepiece for the coffee lover in us all.
Mens Wooden Watches
Technology
Sudio headphones
Sudio's story is rooted in iconic Swedish music which continues to move music lovers around the world. It's inspired by clean, elegant Swedish design to spark that moment where you get lost in the music and time stands still. They chose the name Sudio because it combines "Swedish" and "Audio" into a seamless name which reflects both their design vision and their promise to offer exceptional sound quality to music enthusiasts of every stripe – wayfarers, daydreamers, and storytellers alike. Whether you're relaxing at home or conquering the world, if getting lost in the music is all that matters, Sudio is for you.
Urban Outfitters
Perfect for cooling your crystal roller, serums and creams this mini fridge from Cooluli is an ultra-versatile addition to your space. Compact, mini design switches from heating to cooling with a thermoelectric system that adapts to your needs. Features a matte finish case.
Backlash Fit Smart Yoga Mat
This luxe yoga mat pairs with Amazon's Alexa so you can stream your favorite yoga flows from home, or listen to relaxing tunes. Specialized tech also makes it roll easily and stay put.
So there you have it guys! That is my guide on Christmas gift ideas for her. I hope this gift guide will inspire you and help you shop for all of those wonderful ladies in your life.
Are you new here? Join thousands of other happy readers and subscribe to All about RosaLilla blog via email or Bloglovin'.
I also share everything about myself on Instagram with nothing held back so be sure to follow along there.
Until next time you crazy kids!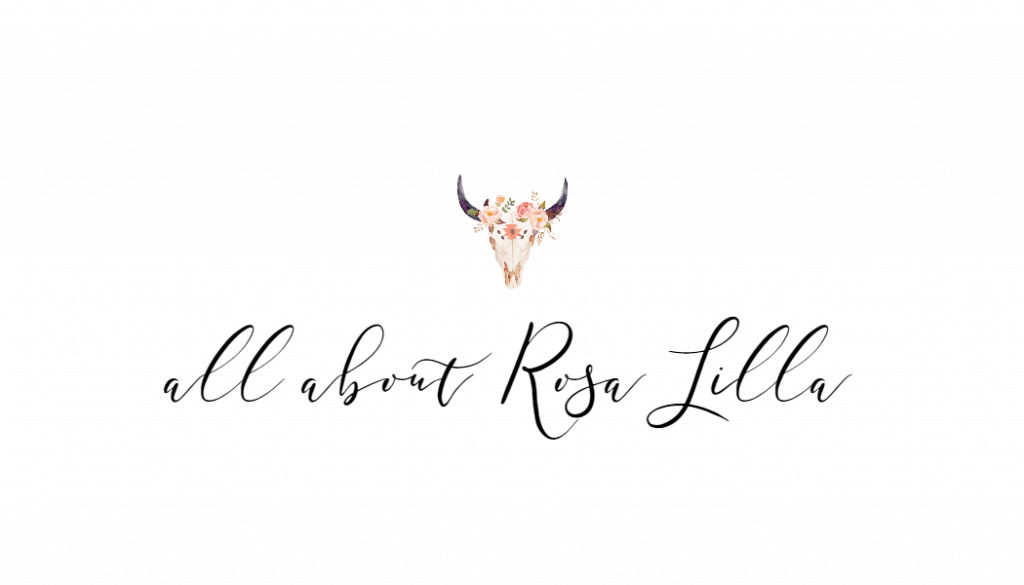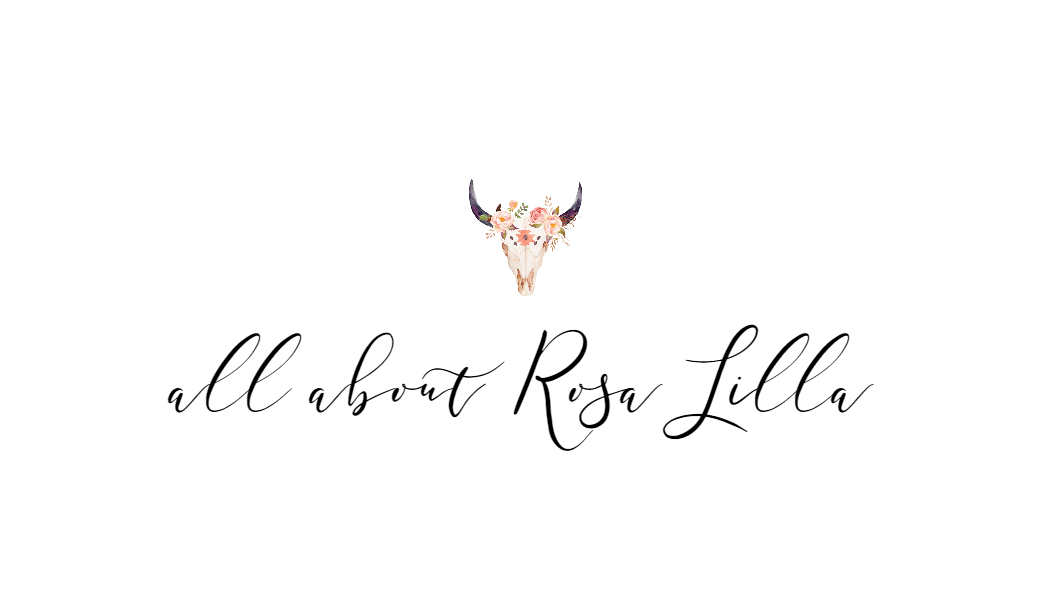 Sharing is sexy!