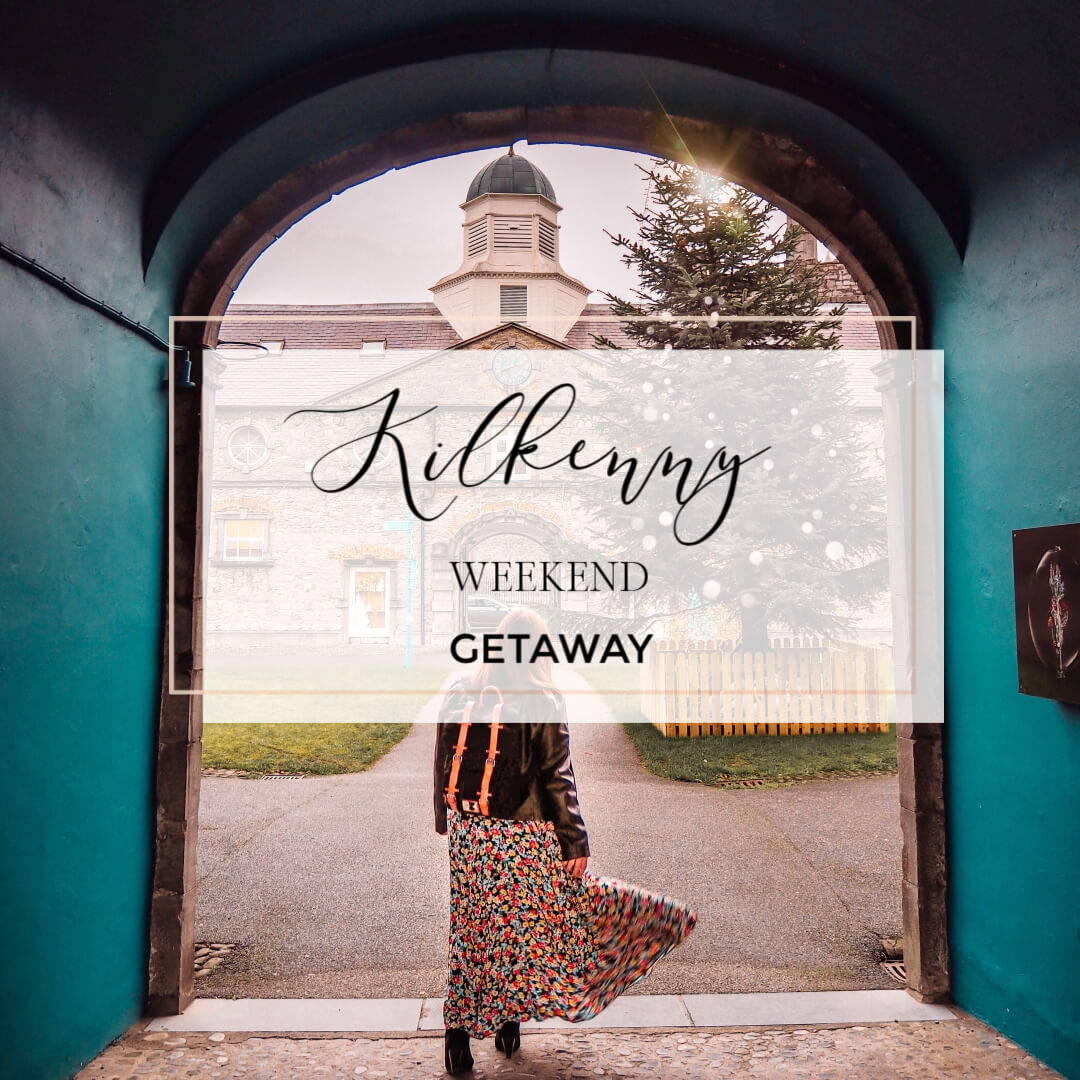 If you are looking for the perfect weekend getaway in Ireland then I highly recommend that you discover the culture and history of Kilkenny, a medieval city in the South East of Ireland. If you are wondering what to do in a weekend in Kilkenny then I have you covered. From things to see and do, where to stay, where to eat and the most amazing Pembroke Hotel Kilkenny spa experience that will literally leave your legs feeling like jelly you will be that relaxed.
Why visit Kilkenny?
From cosy pubs, cafes and cobbled streets to the most breathtaking views and of course Kilkenny Castle, Kilkenny has all of the ingredients for a wonderful weekend away. From the colourful medieval centre to the flowers, gardens, churches and castle, Kilkenny is just a charming city.
Kilkenny is one of those picture perfect Irish towns and it was all done up for Christmas when Mister Lavin and I arrived for our little weekend break. It is a beautiful city with the River Nore flowing peacefully through the centre of the town.
The first thing that was evident during our stay in Kilkenny was just how proud the residents of Kilkenny are of their hometown and how incredibly friendly and helpful everyone was.
The City of Kilkenny owes a huge architectural debt to the Middle Ages. This inheritance can still be experienced today and not just by visiting the large medieval buildings that dot the city but by also walking the laneways and checking out the small artisan houses that hide behind more modern facades.
Kilkenny is bookended by the spectacular Kilkenny Castle to the south and the magnificent St. Canice's Cathedral to the north. For a time during the 17th century it was the unofficial capital of Ireland with its own parliament. Today, Kilkenny is famed for its medieval streetscape which hides a wealth of culinary, cultural and artistic delights. Keep an eye out of the local 'marble', a black limestone used decoratively throughout, giving the city its nickname, the Marble City.
Where to stay in Kilkenny
I was invited by The Pembroke Hotel Kilkenny to enjoy a weekend in this medieval city and I can't recommend this hotel enough. First off the location is amazing, as the hotel is located on St. Patrick street right in the city centre. There is also free on site parking at the hotel. Staying so centrally means that you can really make the most of your time in Kilkenny.
The hotel has roots in the Irish motor racing scene in the 30's. It is built on the site of a garage that made the Statham-Ford Special, a successful racing car in its day. As a tribute, the hotel's bar and restaurant are named after this car and today you can eat and drink in Statham's Bar & Restaurant.
Rooms at The Pembroke
Mister Lavin and I stayed in one of the hotel's superior castle view rooms. The room was extremely spacious with a simple design but the icing on the cake were definitely the castle views.
The bed was huge and there was free WiFi throughout the hotel. The room had a flat screen TV and was the perfect place to unwind after a day exploring the city. There was complimentary water in the room and a Nespresso machine so that I could get my all important coffee fix.
Food at The Pembroke
We had dinner booked at The Statham Bar. As it was Christmas season the restaurant was booked out for an event but we were happy to eat at the Bar and soak up some of the energy of the Christmas party goers. The place was certainly lively!
We could order food from the restaurant menu and it was just delicious. Of course, as it was Christmas, I ordered a roast Turkey and Ham dinner. I also recommend trying one of the bars signature cocktails.
Breakfast at The Pembroke was also a wonderful experience. There was an amazing cold buffet selection, as well as a hot buffet and you could also order from the kitchen. I ordered the Lean Breakfast option which was turkey mince cooked with spices, garlic, shallots, tomatoes, spinach, peas and coriander, all topped off with a poached egg. Seriously yum!
Pembroke Hotel Kilkenny Spa Experience
Mint by Pembroke Kilkenny
There is no better place to be pampered and relax than at Mint, a medispa that is located next door to the hotel itself. The therapists are expertly trained and can easily help you select the perfect teatment. Mint offers a full range of services including facials, massages, make up application and lessons, waxing and exclusive signature packages. Their clinic department offers Microneedling, Skin Peels and laser hair removal or skin rejuvenation with the Candela Max Pro Laser, the only one of it's kind outside of Dublin.
I had the Mint Hibernation Winter Treatment and I cannot recommend it enough. The treatment involved a full body scrub and the application of Dermalogica Phyto Body Oil. I was so grateful to have been asked to be a skinfluencer for Dermalogica this year so it is always so wonderful to use these products as I trust them completely. After the body scrub a hot stone back, neck and leg massage followed which was the most relaxing thing ever. And then, to top it all off, I had a customised Dermalogica Facial and LED repair. For the LED repair a mask that emitted LED light was placed over my face. The light emitted was red which increases your natural production of collagen and therefore your skin's youthfullness.
The treatment was gifted to me by The Pembroke but would have cost €180 and in my opinion it would be worth every penny. It was the ultimate in relaxation and it was a reminder to treat myself more often. I didn't realise just how much tension I was carrying around, but the Hot Stone massage certainly eased it all away.
You can book your stay at The Pembroke below.
Where to eat in Kilkenny
Did you know that Kilkenny was the winner of Ireland's Foodie Destination in 2019? Kilkenny has developed an eclectic and diverse food and tourism offering which includes top quality gastro pub food, a wide range of Irish and international food offerings and even Michelin star restaurants. This was immediately evident on a quick walk through the city.
Some of my favourites include:
Arán
The translation of Arán from Irish into English is bread and this bakery does the most amazing bread. It is an artisan bakery that everyone loves, and that everyone is talking about!
All of the breads are stone baked daily in the bread oven and contain all natural ingredients, no perservatives or chemicals. All flours are grown locally and milled at The Little Mill and as much as is possible, ingredients are locally sourced from local farmers and producers. This is the perfect place to head for Brunch.
Campagne
Ireland Before You Die's top restaurant for foodies in Kilkenny is Campagne. The restaurant, which serves French-style food, is award-winning, having been awarded a prestigious Michelin star every year since 2014. The owner of the restaurant, Garrett Byrne is a local Kilkenny man and his philosophy is to serve good Irish food in a modern setting, and he achieves just that.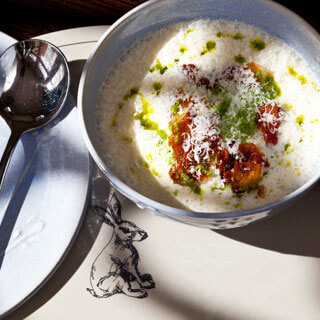 Anocht
Serving modern Irish & European cuisine with added style using again locally sourced ingredients, Anocht offers a unique fine-dining experience in one of Kilkenny's most beautiful rooms.
Built in the 1760s as grain stores for the Earl of Ormonde's horses, the Kilkenny Design Centre was originally part of a large complex of buildings attached to the castle that housed a dairy, stables, coach houses and accommodation for grooms. Cartwheel windows overlook Kilkenny castle and courtyard while original overhead wooden beams with hanging, linen drops create a unique & sumptuous atmosphere. It is a wonderful place to enjoy dinner with views of the castle.
Things to do in Kilkenny
Kilkenny Castle and Park
Few buildings in Ireland can boast a longer history of continuous occupation than Kilkenny Castle. Founded soon after the Norman conquest of Ireland, the Castle has been rebuilt, extended and adapted to suit changing circumstances and uses over a period of 800 years.
The castle was built in 1195 to control a fording-point on the River Nore. In its original condition it would have been extremely important in the defences of the town with four large circular corner towers and a massive ditch, part of which can still be seen today on the Parade.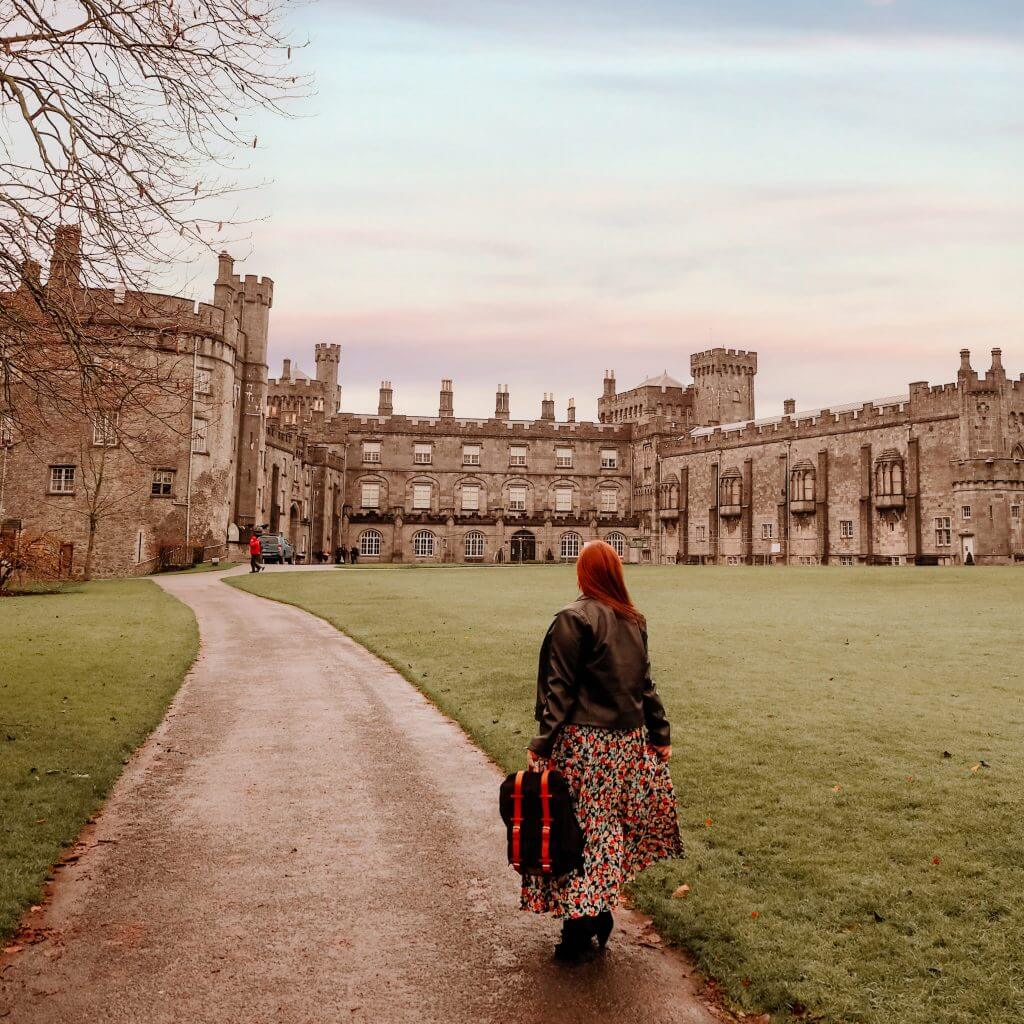 Kilkenny Castle was home to the formidable Butler family since 1391. In 1967, Lord Ormonde sold the abandoned and deteriorating castle to the Castle Restoration Committee for a ceremonial £50, with the statement: "The people of Kilkenny, as well as myself and my family, feel a great pride in the Castle, and we have not liked to see this deterioration. We determined that it should not be allowed to fall into ruins. There are already too many ruins in Ireland." It has since been looked after by the Office of Public works and there are guided tours of the castle throughout the day.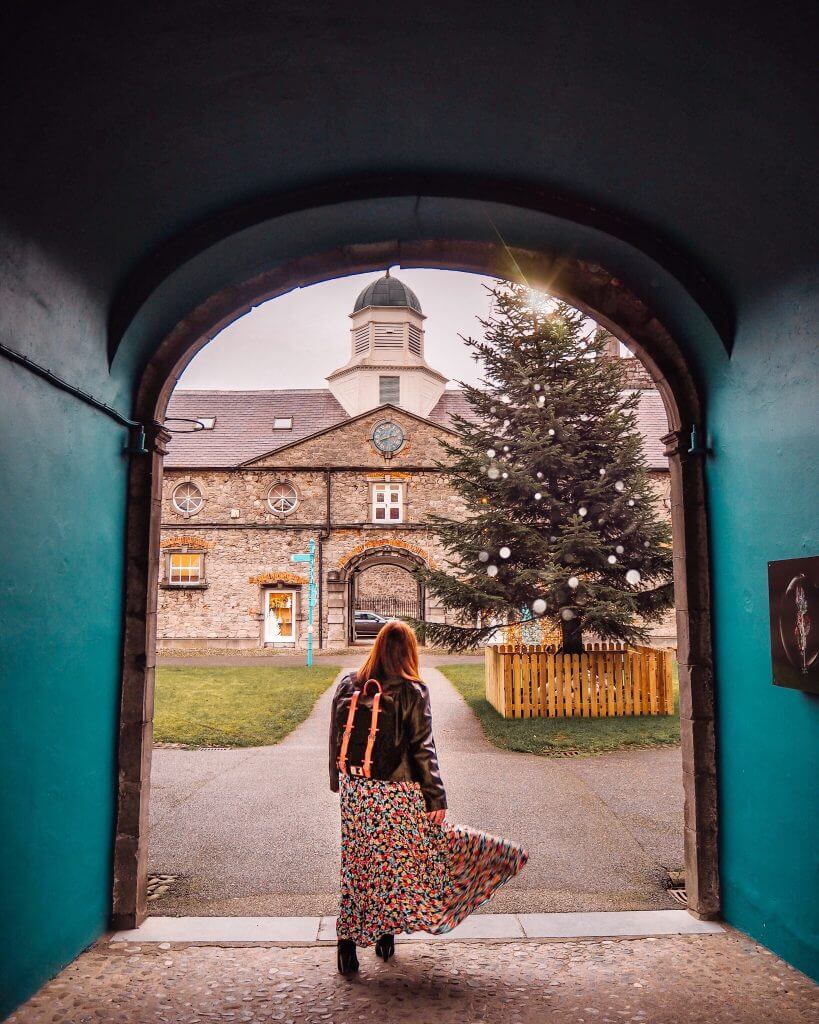 Entering the Castle grounds is free and there is a children's playground located there. The estate overlooks the Nore River and features mature trees and shrubs with an ornamental lake numbered among the many items of interest and it is a lovely way to spend a few hours.
The Medieval Mile
The Medieval Mile in Kilkenny is a trail that links Kilkenny Castle to St. Canice's Cathedral. This stretch is filled with shops, pubs, restaurants, picturesque cobbled alleyways and tons of history. It's fun to do at your own pace, but if you are a history fanatic or just love a good story, consider taking a guided walking tour.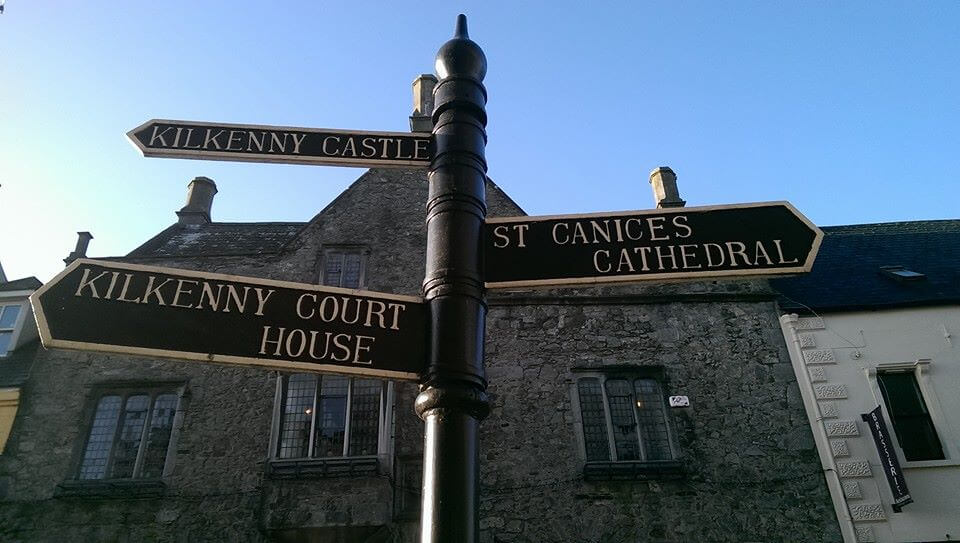 Smithwick's Factory Kilkenny
The Smithwick's Brewery has been brewing Ale since 1710 making it one of Ireland's oldest breweries. Kilkenny is a city that is steeped in a brewing tradition. The Smithwick's story starts long before a Smithwick ever set foot in Kilkenny. In the 13th century, monks settled at St. Francis Abbey. For more than 300 years the Abbey grew in size. However, the arrival of Henry VIII and the Reformation in 1537 meant that the Abbey was forced to close its doors.
When John Smithwick moved to Kilkenny in the early 1700s to forge a life for himself, the penal laws for Catholics were in full swing, meaning he couldn't own property or run for elected office. Despite this, John went into the brewing business with Richard Cole on a piece of land that Cole had leased from the Duke of Ormond in 1705, who lived in Kilkenny Castle.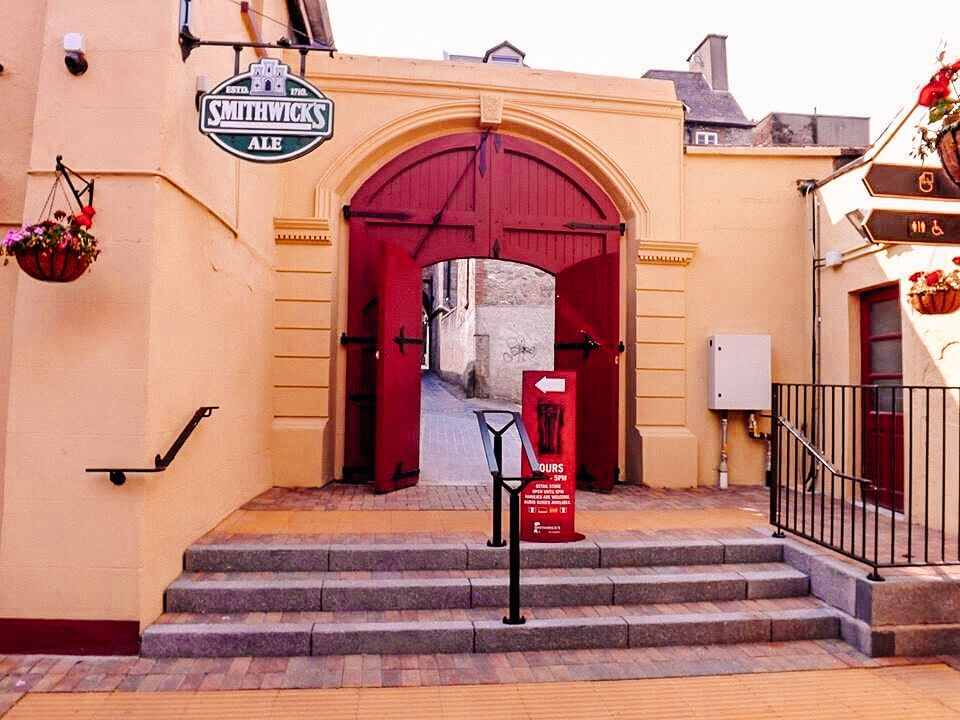 John Smithwick was highly respected among the people of Kilkenny. When the penal laws were lifted in the late 1700's the Smithwicks were free to take their rightful place in society. It became a family brewing business and after a few difficult years, Smithwick's won first prize in the Dublin Rotunda Exhibition of Brewers and Distillers.
Smithwicks is still brewed to the highest standards today and continues to be enjoyed worldwide. Tours of the factory happen daily and you can purchase your tickets online. Tours take approximately 45-60 minutes and it is best to purchase tickets in advance to avoid disappointment. Early bird offers (before 12pm) start at €12.00 and if you are staying at The Pembroke be sure to ask for a discount card that takes €4 off the price.
Shopping
If there was ever a reason to visit Kilkenny then shopping at Folkster Kilkenny is it. Owned by Irish stylist Blanaid Hennessy, the brand has stores in Kilkenny and Dublin's Temple Bar, where shoppers from around the country flock for edgy day and evening wear. If I could only be dressed by one shop for the rest of my life it would be Folkster.
Most of the clothes are designed here in Ireland and are responsibly produced. In Kilkenny you will also find their bridal range and popular vintage kilo sale.
Myself and Mister Lavin thouroughly enjoyed our weekend in Kilkenny. It is such a beautiful part of Ireland and our stay in The Pembroke was so comfortable. It was the perfect base for exploring this wonderful city.
**Disclaimer: My stay at The Pembroke was complimentary, as was our evening meal and Mint Kilkenny Spa experience but I only ever work with hotels that I am happy to recommend to you guys and this is the perfect base for a stay in the Kilkenny. All opinions are my own**
You can shop my backpack at Gaston Luga. I have a special discount code to pass on to you. If you use the code ROSALILLA15 you will get 15% off any order.
Are you new here? Join thousands of other happy readers and subscribe to All about RosaLilla blog via email or Bloglovin'. The good news is that by signing up via email you will get my EXACT email template that I use to successfully pitch hotels for collaborations.
I also share everything about myself on Instagram with nothing held back so be sure to follow along there.
If you liked this you may also like:
10 reasons why Vilnius should be your next city break
Until next time you crazy kids!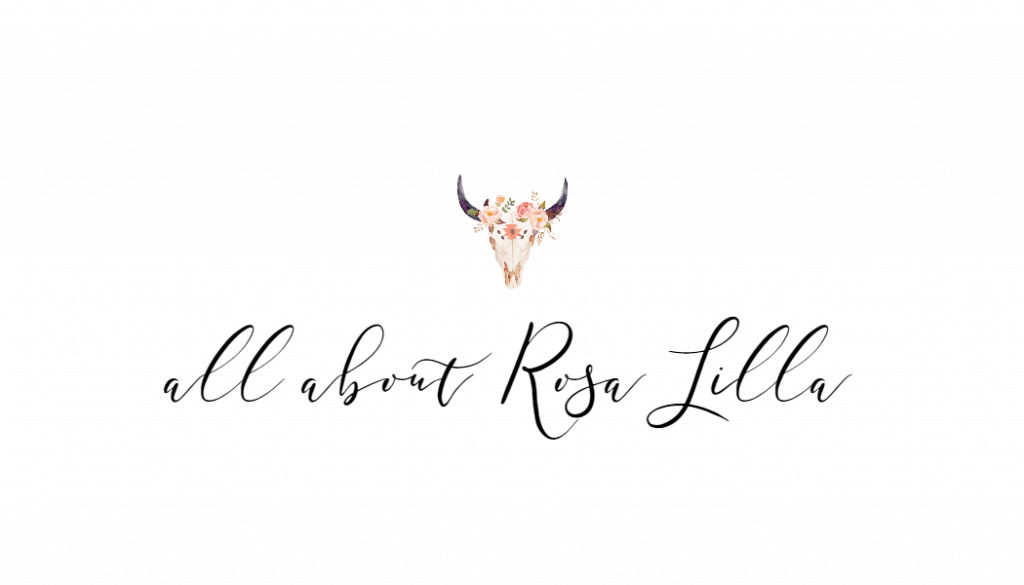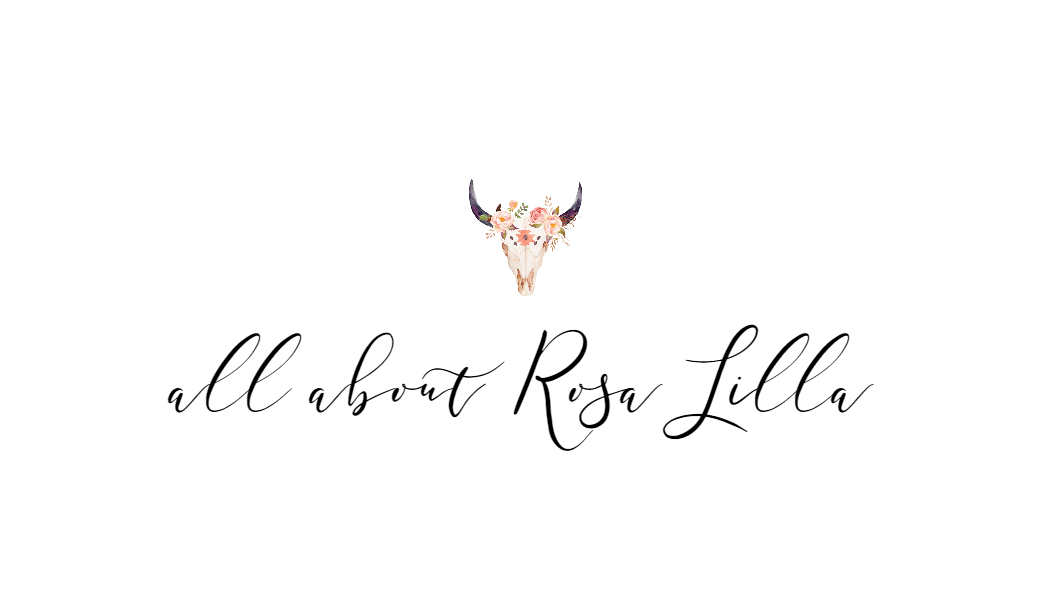 Sharing is sexy!