I honestly can't remember the last time I was on vacation. Being a travel blogger means that you are always on "work-mode". To the rest of the world it might seem like you are having the time of your life and getting to holiday for "free" but trust me when I say nothing in this life comes for free. There are hours upon hours of work involved in writing and marketing a successful travel blog. Creating unique content is hard work. So what if you could leverage your influence and content creation skills to collaborate with hotels and secure free accommodation and reduce travel costs?
Mutually beneficial
It is a win-win situation. The hotel gets free marketing, access to your valued target audience, publicity and photography skills and you in turn are able to travel more frequently as you have to spend less on travel. The new exposure for the hotel leads to many potential new bookings (I have lost track of the amount of messages and e-mails I get thanking me for recommending a place). In turn I get to stay in some of the most sought after hotels complimentary and create more content that I love.
The most important thing to understand here is that I only ever choose to work with hotels that I am completely happy to recommend. I would NEVER stay in a hotel just because it is "Free". Trust with your followers is the most important thing and honest opinions count.
Your followers will be spending their hard earned money on these hotels, during their limited vacation time, so you want it to be an unbelievable experience for them. You never want to sell out and recommend a place simply because they put you up for the night. If that was the case, and I wasn't happy to recommend a hotel to my followers, I would simply pay for my stay and move on minus the blog post.
But landing a hotel collaboration is not as simple as "I have 10,000 followers let me stay for free". In reality, while your follower count does account for some leverage it is only one small part of why a hotel would consider working with you. After all, travel bloggers are essentially sales people to some degree. People buy people, isn't that what sales is all about? (See Mister Lavin, I do listen to you). We are "selling" the experience we trust and love to our followers. But how can we do that if we can't even "sell" ourselves?
Know your worth and sell yourself.
At the risk of sounding like a L'Oreal commercial…..BECAUSE YOU'RE WORTH IT! Never underestimate yourself or the content you create. Myself, Mister Lavin and Aaron are about to set off on a family roadtrip across the Cotswolds area of the UK. This is something I decided to do for myself and was not "work-related". I wasn't invited it is just simply a part of the world that I wanted to explore.
I knew that I could provide valuable content to hotels in that area that my audience would love! So I reached out to them. And guess what? I have secured all 4 nights complimentary accommodation for 3 people. YOU are the unique selling point and YOUR audience and influence is like gold dust to a hotel. PR and marketing is expensive for hotels and here you are willing to share your voice, your opinion, your views to your audience all for a complimentary stay. It's a no brainer for them.
You all know that I slipped into this blogging world quite by accident. I am a trained Medical Scientist which is a complete world away from journalism and travel blogging and all of the new skills that are required to run a successful travel blog. My dad is a journalist so I'm hoping that the apple didn't fall far from the tree when it comes to story writing. When I became severely ill and bedbound due to Lyme Disease (You can read the whole story here) I turned to Instagram and blogging as a hobby to keep me sane.
My blog and Instagram grew organically but I still felt like a fraud. Bloggers like Helene in Between gave me the confidence to find my voice and know my worth. I applied for The Kerala Blog Express and out of thousands of applicants I got accepted to explore Kerala, India with 26 other bloggers for two weeks. It was the trip of a lifetime. I secured complimentary accommodation for myself, husband and son for a week in New York. I landed collaborations with many brands I love and have worked with numerous tourist boards. I have had complimentary trips to Estonia, Austria, U.K and around Ireland. In July I will be exploring Romania for two weeks with Experience Romania.
Let's keep it real. Hotel collaborations are hard work.
Reality check here. A complimentary hotel stay is not all rose petal baths and sipping Prosecco on the balcony so that you can "write about it later". Mister Lavin and Aaron won't even get to set foot inside that hotel room or sink into that cosy bed until it has been photographed to within an inch of it's life and a room tour goes up on Instagram Stories.
The perfectly curated photographs that you see on Instagram are the result of hours getting the pose right, chasing the light and editing. I'm not going to lie this does take away from your time exploring, simply enjoying your family time or chomping into new foods (because they too will have to be photographed ).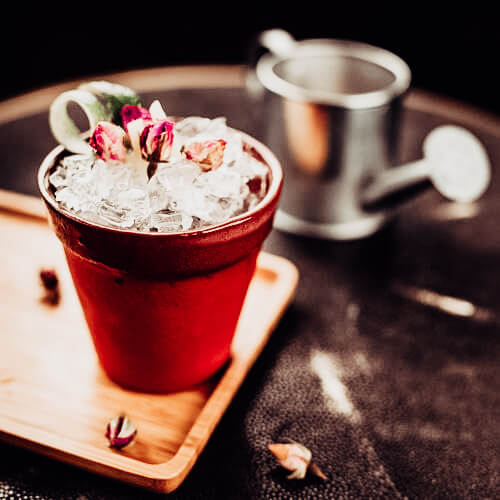 Don't get me wrong. You can still do those things, because otherwise what is the point of traveling, but they become secondary to your responsibilities and commitments as a travel blogger. At the end of the day you are there to introduce a hotel or location to your audience. It is not a free ride and those treating it as such will only make it difficult for future travel bloggers. A hotel will more than likely not agree to future collaborations if they have had a bad experience, so it is our duty to stick to our commitments and provide content that both they and your audience will love.
How to write a successful hotel pitch and secure free accommodation as a travel blogger.
So once you have acknowledged that you are worthy of complimentary accommodation the first thing to do is list all of your previous brand deals and collaborations. More than likely you will have them listed on your Media Kit but it is helpful to prepare a list of your best ones to include in your e-mail pitch.
If you are starting from scratch and haven't landed any sponsored posts yet that is not a problem. List out brands or companies that you have already talked about on your blog and if you have reviewed a hotel that you have paid for that will be hugely beneficial too. Hotels like to see previous examples of your work to know it is beneficial to them. In other words your work HAS to be worth at least the cost of accommodation to them.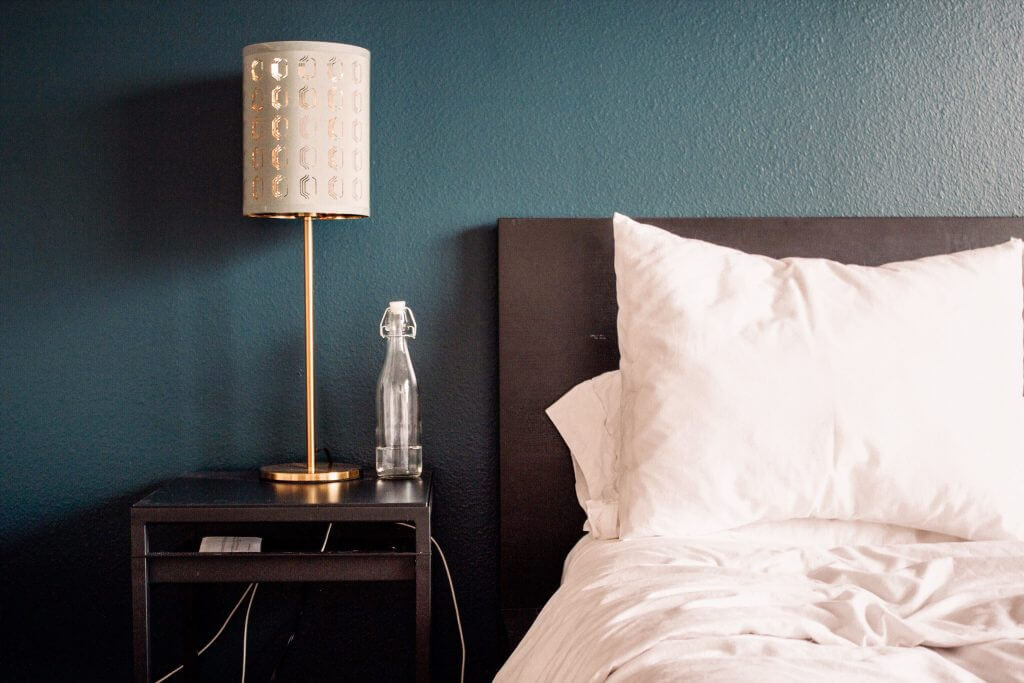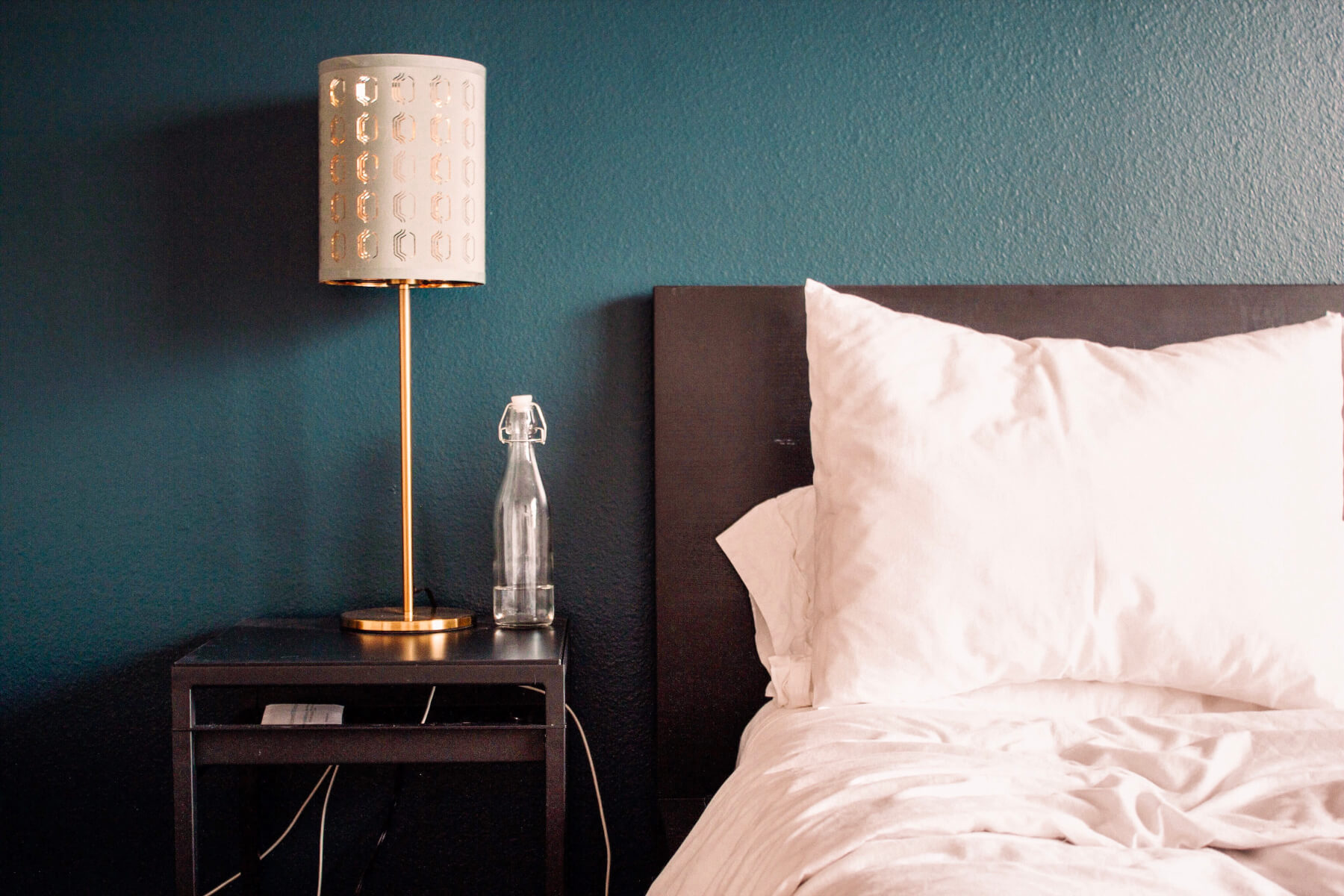 If you have never had sponsored work before it is best to start small and work up. Trust me we have all been in this place. Reach out to local restaurants for a complimentary meal in exchange for a content creation or to a hotel for their Afternoon tea experience for example. Highlight your unique selling point to a brand and detail ideas about how you would like to showcase their product to YOUR unique audience.
Your audience is the one thing that sets you apart from other bloggers. No two audiences are the same. If you are more of a backpacker with an audience that is extremely interested in budget hotels then there is probably not much point reaching out to a 5 star luxury hotel because you don't have the target audience for this.
Do your research
I recently reached out to a hotel without properly researching if it was the right fit for me (Okay, okay I was blown away by the decor). The proprietor responded that while he loved my blog he felt like my readership was a little too young for them as their clients were generally much older with a large disposable income. Their prices ranged from £400-£700 a night! So while I would have absolutely loved to stay there I wasn't the right fit for this hotel and it is important to acknowledge that. So bottom line. Do your research.
But with so many hotels on the market how do you even know where to begin?
Your best chance of securing a hotel stay is by finding hotels that are open to working with bloggers or have previously worked with bloggers in the past. If a hotel has collaborated with a blogger in the past there is a high chance that they value this type of partnership and you will have to do less work convincing them of the benefits of this deal.
Fellow bloggers might help you in this regard but I know most like to hold their cards close to their chest and are careful not to give away valuable contacts.
That is where good old Google comes in. The best way to see if a hotel has worked with a blogger is to search "name of hotel/location"+"all opinions are my own".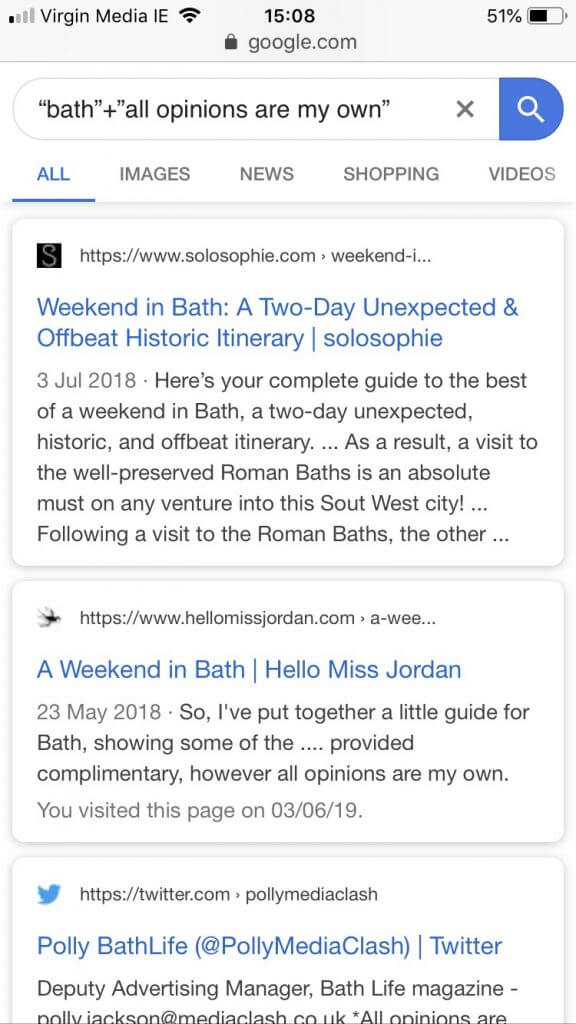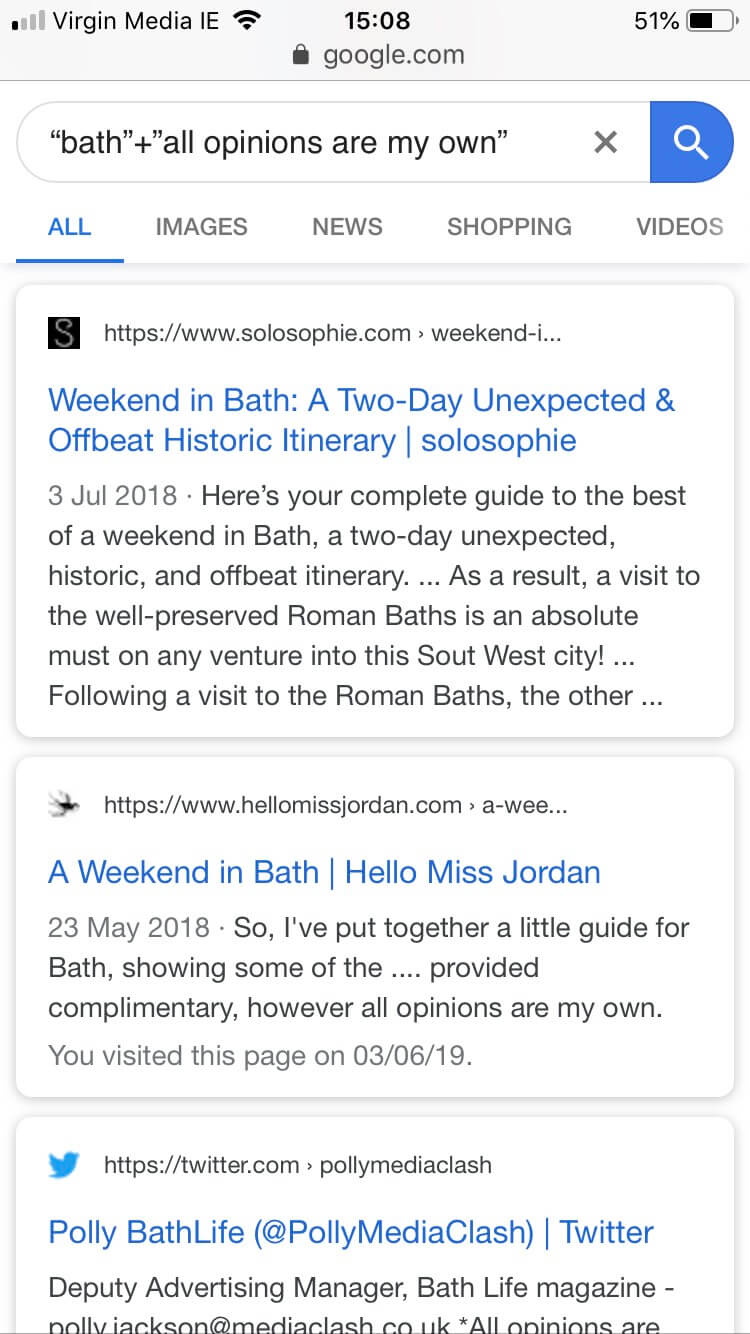 This will retrieve a list of articles, typically from bloggers, who have previously landed collaborations with hotels or tourist boards. Most bloggers include the term "all opinions are my own" in sponsored posts and collaborations.
As previously mentioned I then delve further into the hotel to see if it is the right fit and something that MY audience would be interested in. I search the hotel on Instagram to see what type of followers they have and how many. I have found that I am more successful when pitching hotels with a smaller following. Let's face it if a hotel already has 200k followers they probably don't need the press and are successfully booked out every night.
Next you want to find a contact for the hotel. It is pretty pointless emailing reservations or info@hotel.com as these will often go unanswered. If you are lucky the hotel will have a Contact us page or Press/Media page. Here look for a specific Marketing Manager or PR person or "for media enquiries" contact email address. If that fails google Marketing Manager + Hotel Name, Media + Hotel Name or check LinkedIn for the name of the person looking after PR for the hotel.
If all else fails send a brief message on Instagram or Twitter asking for the contact details of someone that can help you with your request. Most hotels are happy to help. Typically my message goes like this.
" Hello, my name is Nicola and I'm a travel blogger interested in collaborating with your hotel. Would you mind sharing the e-mail address of the individual who handles media and PR requests for your hotel? I would greatly appreciate this"
I save all the stats and specific details for my actual e-mail pitch. Don't worry I'm going to be sharing the exact email I use with you guys!
How To Write A Successful Hotel Pitch
There are a few steps that you need to take to write a successful hotel pitch. When you begin your pitch you need to be as personal as you can. It will help if you have actually sourced a contact name, "Hello Olivia" works so much better than "Hello there".
There is no magic follower number to hit before you can pitch a hotel. I've seen fellow bloggers with follower counts of 1k on Instagram successfully pitch a hotel and others with over 40k that keep getting knocked back. My own follower count of 18k is still not enormously high but I have successfully landed every hotel that I have pitched by carefully doing my research, personalising my approach and finding the hotel that is the right fit for me.
Be confident in the fact that you have something of value to offer the hotel in exchange for a stay. Start by brainstorming what skills you can provide for the hotel and give them an idea of the content that you hope to create.
Are you an amazing photographer or videographer that can provide the hotel with amazing footage? Do you have an engaged Instagram following chomping at the bit to see where you stay? Are the monthly readers of your blog through the roof? Do you have an enormous e-mail list? Whatever your unique selling point, focus on that and the skills that you can provide.
When it comes to "The Pitch" I can't emphasise how important it is to focus on the hotel and NOT yourself. Think about the difference between "I want to stay at your hotel for free" and "I can offer you ….. which will benefit you by…" Highlight to the hotel what you can offer them and why they need you.
Prove your worth and value and you will start to notice a change and even get some yes's.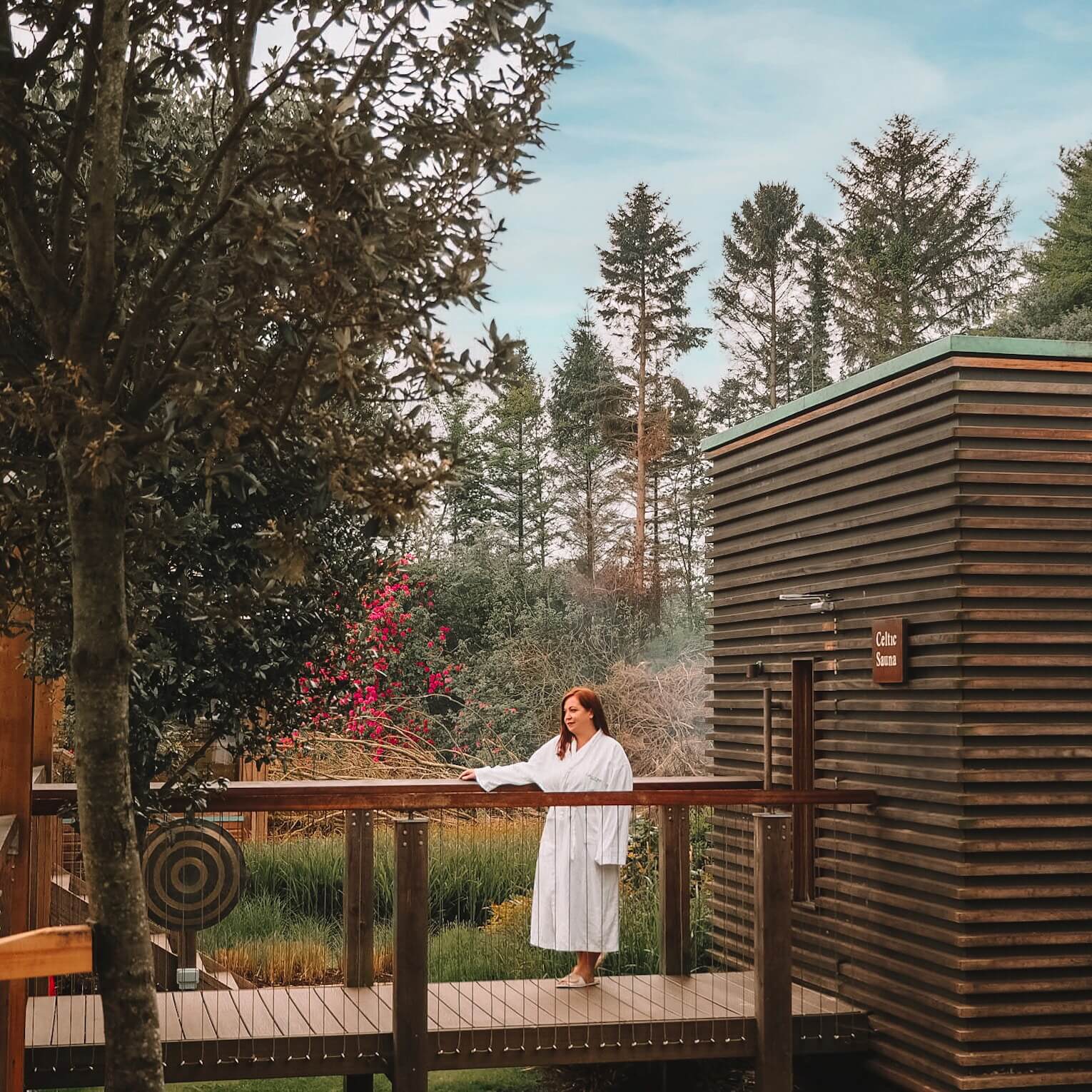 State clearly exactly what you are looking for. How many nights accommodation you require. Who you are traveling with. It is important to clarify this so that the hotel can see if it has availability. Don't worry I have my exact e-mail that I use, when writing my hotel pitch, to show you how without sounding rude.
If you have specific ideas about how you will showcase the hotel don't be shy about it! Tell them how you will share about them on social media, how often, and what they can expect. Be clear on what exactly you are offering them.
Include your media kit with a breakdown of all of your stats and previous collaborations.
What to include in your Media Kit
Your blog name
"About Me" section introducing who you are/what you do
Your audience demographics (including age, gender, and where the majority of your readers are located)
Previous collaborations
Information about the services you provide (content creation, videography, blog writing, etc)
Testimonials
Your contact information
Before hitting send it is important to consider your subject line. Hotels will get hundreds of e-mails every day pitching collaborations so you don't want yours to get lost in the mix. I generally use Press Enquiry as I feel that this piques a hotel's interest but "Collaboration Request" or "Blogger Collaboration for June (for example)" would work well too.
Follow up
Once I have sent my e-mail it is so important to follow up. I can't begin to tell you how often I get an immediate response to a follow up email. Hotels can get many messages a day so yours may have got set aside to the "to do later" pile and then forgotten. Part of learning how to write a successful hotel pitch is in how you follow up.
Sending the hotel a reminder that you are serious about working with them is often the push that they need to collaborate with you. It is important not to come across as desperate so I will often follow up with an e-mail after about a week to say that I am trying to finalise details with my travel diary and wondered if they had time to consider a collaboration.
You will get a lot of No's
If they answer is No don't be disheartened. In fact if you are taking travel blogging seriously you will get more No's than Yes's but that is part of the game. There are many reasons for a No and none of them are personal or an indication of your worth.
You may have requested a stay at the busiest time of year or during a weekend. It is easier to secure weekday stays or off-season, when the hotel is not as busy.
The hotel may have already allocated all of its budget on marketing so it is good to get in at the beginning of the year.
Small, family run hotels often can't afford to give the room to a non-paying guest.
They are simply not open to collaboration requests or have been burned in the past.
The hotel may not be able to offer a complimentary stay but can offer media-rate, complimentary dining etc. Determine if this is worth your time and how much you would like to stay there. This kind of offer might be worth accepting if you are just starting out. If however you are only getting a free spa treatment in exchange for a full blog post and Instagram advertising you may want to adjust your pitch to them and offer them something less in exchange. Always remember your worth and never sell yourself short.
Click here to get my exact email that I use to successfully land hotel collaborations.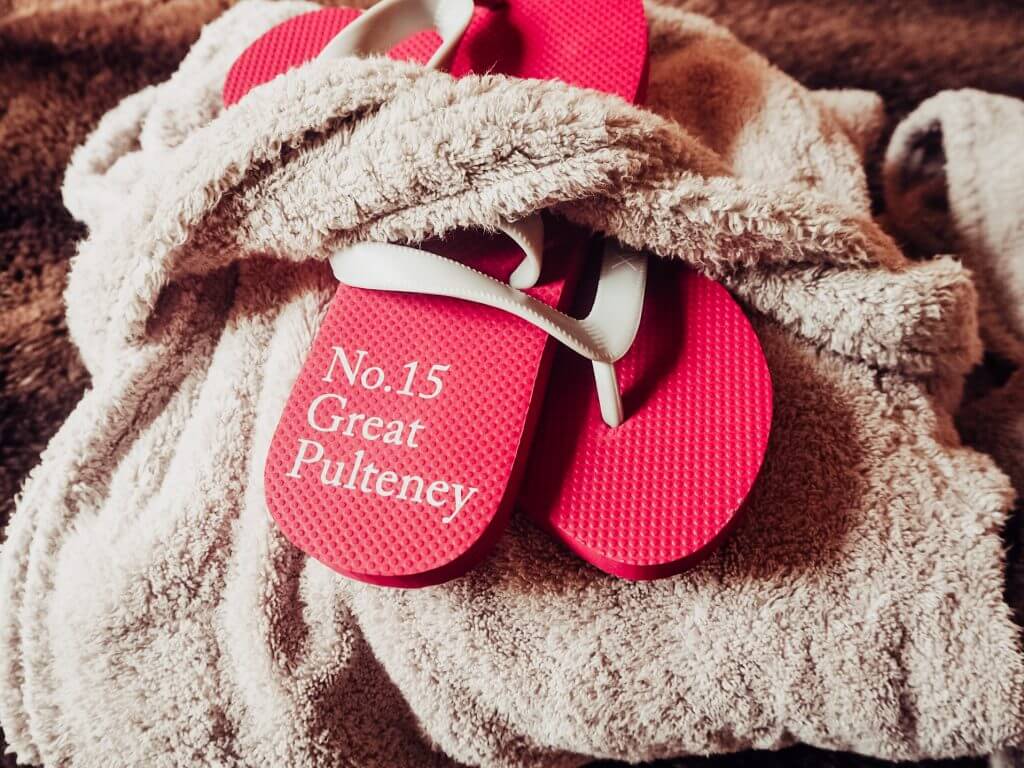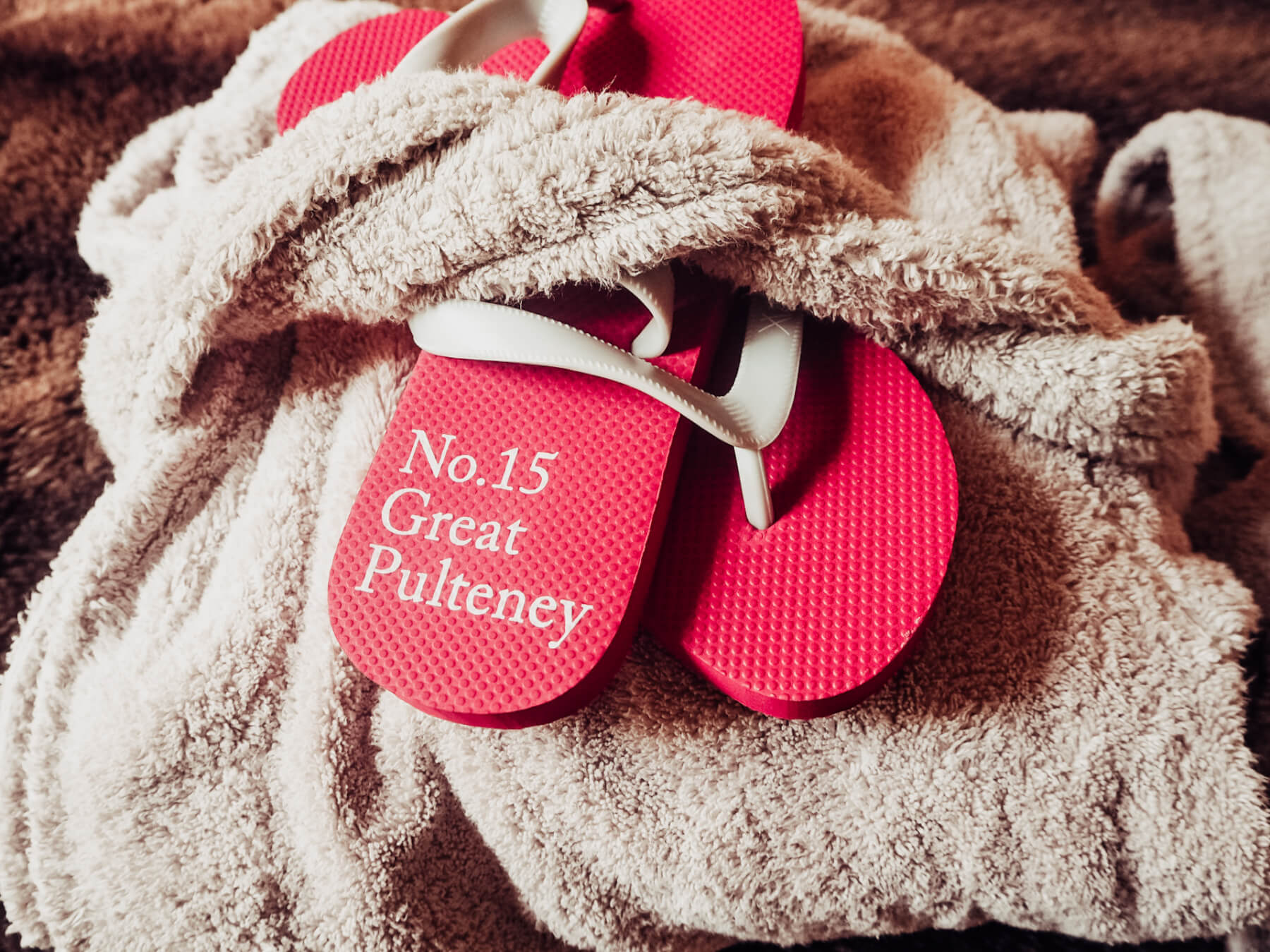 I feel extremely lucky to get to travel as often as I do and stay in some truly amazing hotels. Without successful collaborations I certainly would be travelling less frequently. I enjoy creating content for the hotels that I partner with and coming up with fresh and unique ideas on how to promote a property. Documenting an honest review of my stay helps me build memories of my travels.
So I hope that this post has taught you how to write a successful Hotel pitch and secure free accommodation as a travel blogger. But more importantly I hope that it has taught you to value your worth as a content creator. Have fun reaching out to hotels you wish you work with. If you don't ask you will never know, right? I would love to hear your success stories.
Until next time you crazy kids!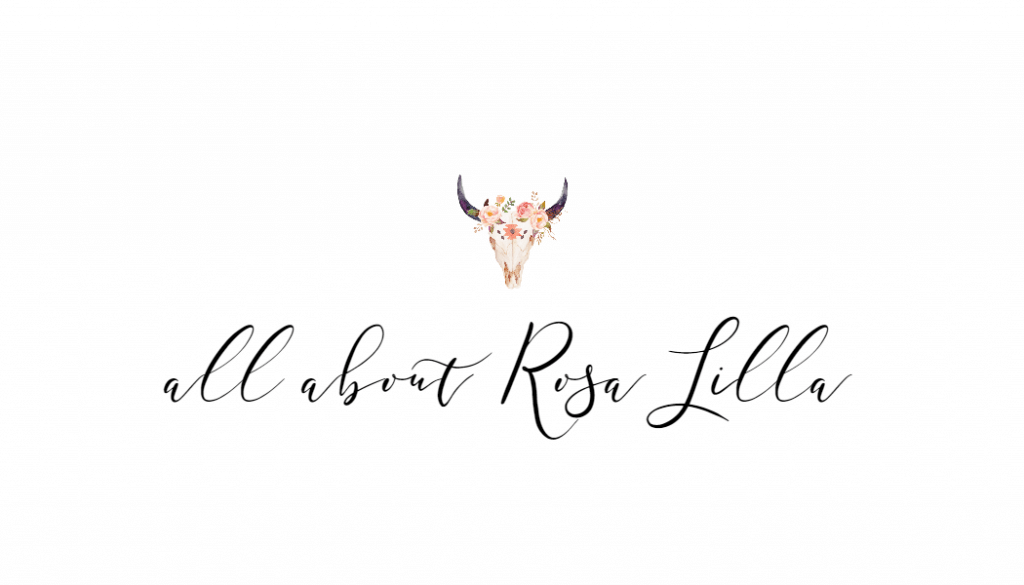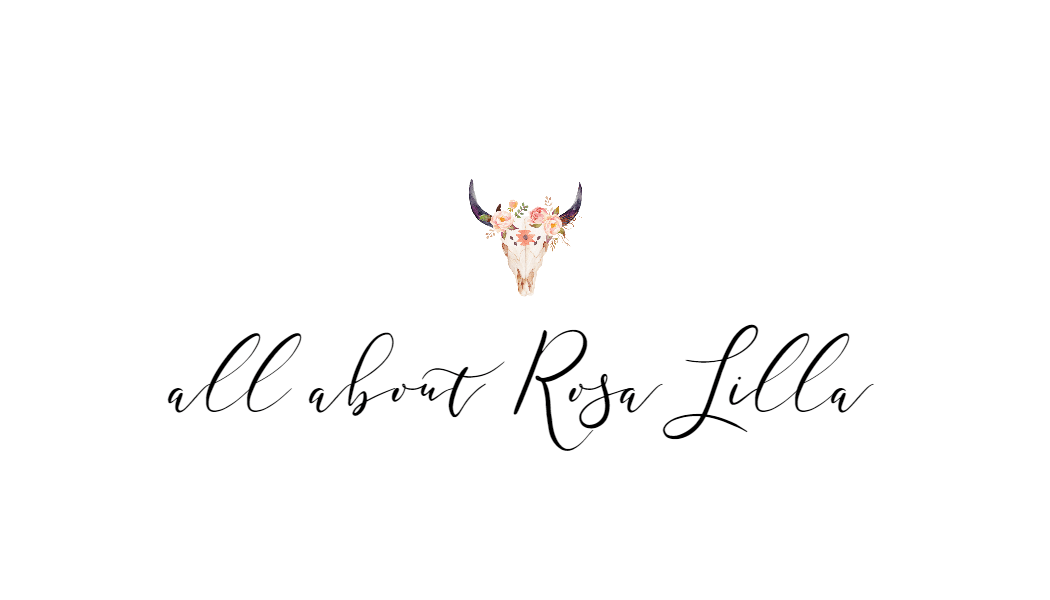 If you liked this you may also like:
Unwind in the luxury of Galgorm Spa & Golf Resort
The best things to do in Vienna
No.15 Great Pulteney. Is this Bath's most unique hotel?
Planning a New York trip. The best things to do in New York City for free.