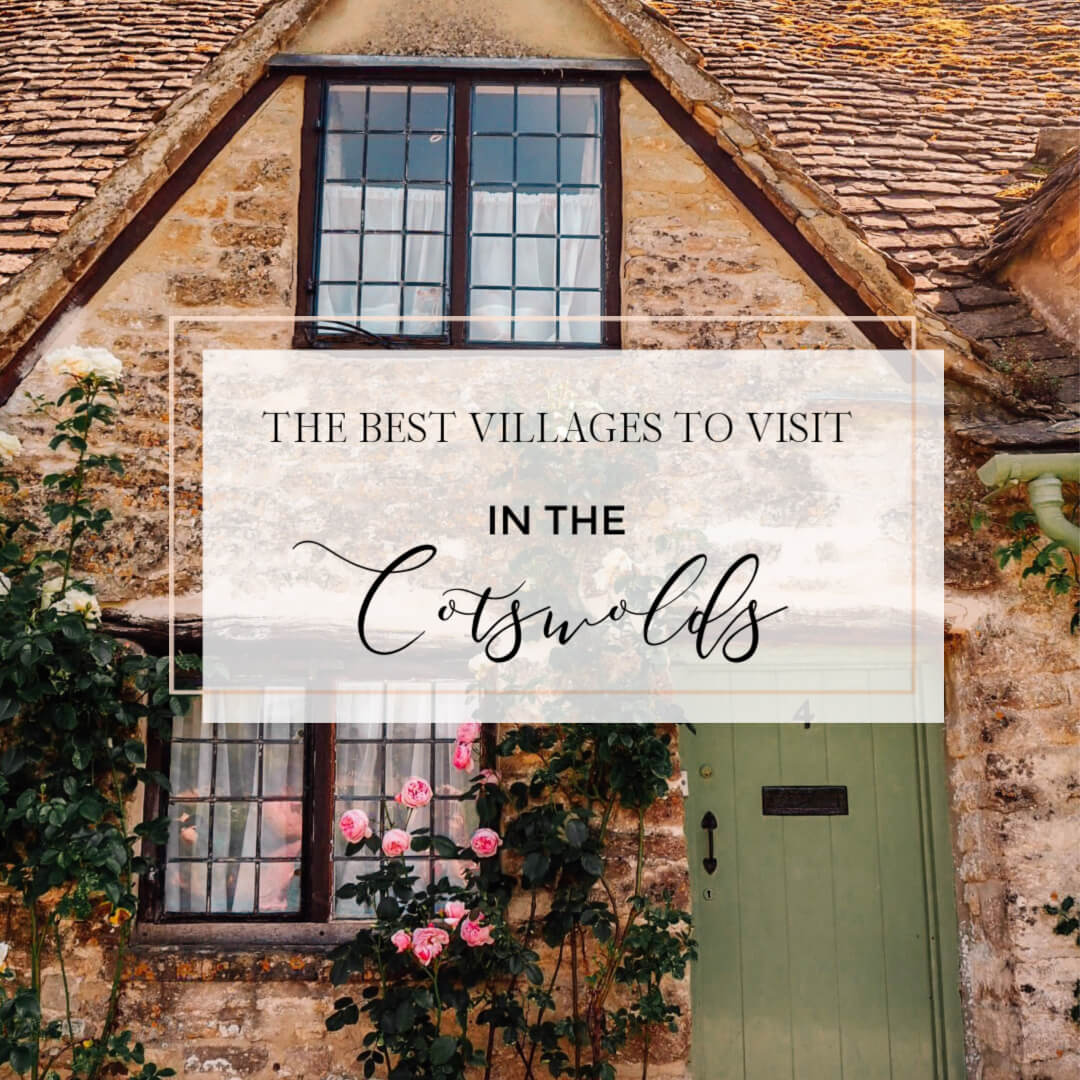 I think the Cotswolds should be on everyone's travel bucket list. Where else can you get beautiful scenery, steeped in so much history and the feeling that you have actually stepped inside a story book? The Cotswolds even describes itself as an area of outstanding natural beauty and it well deserves that title. I have found the Cotswolds best villages for you and I am including a map to help you explore the prettiest villages in England, our full Cotswolds itinerary and where to stay during your Cotswolds road trip.
A road trip around Cotswolds England including a map of Cotswolds best villages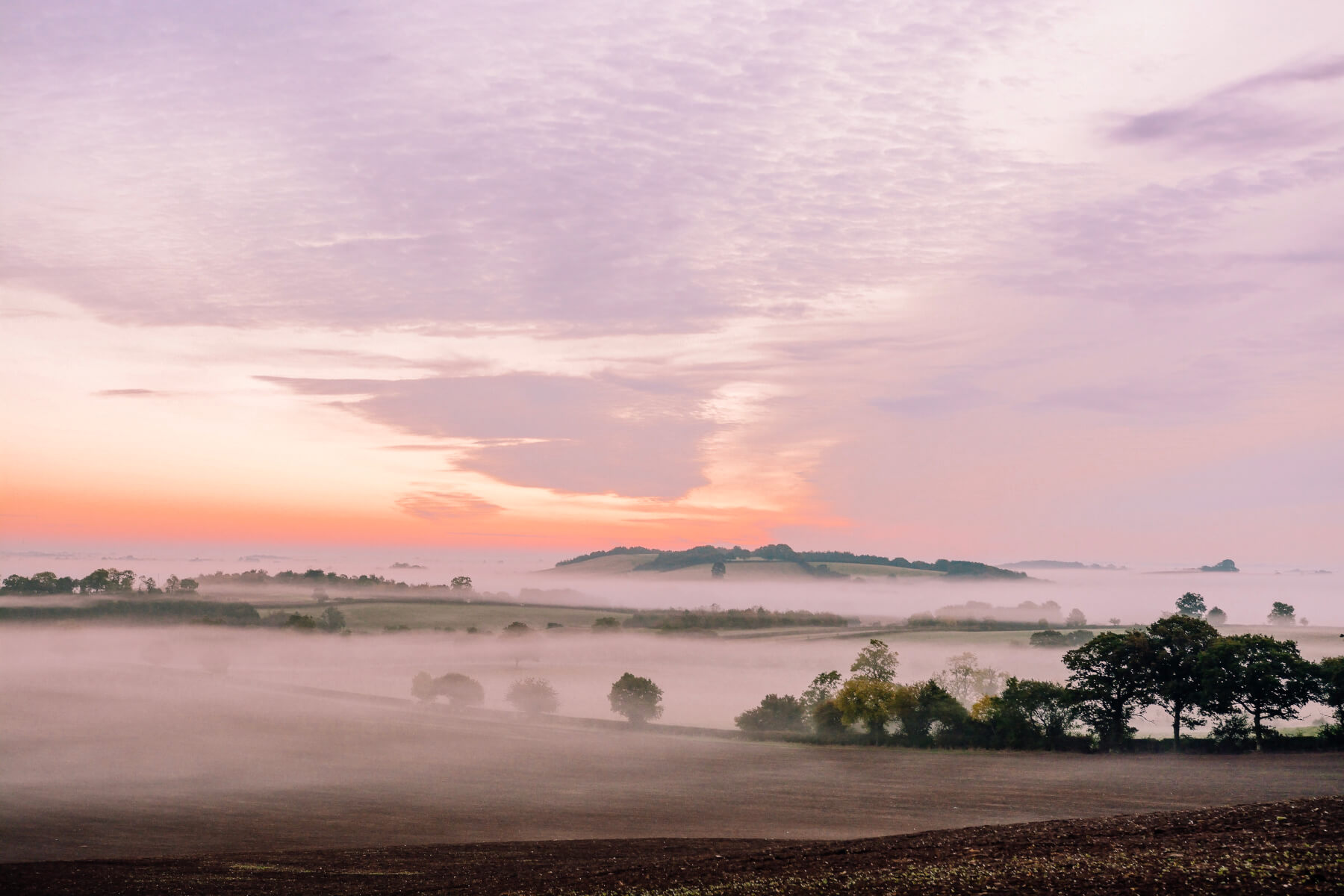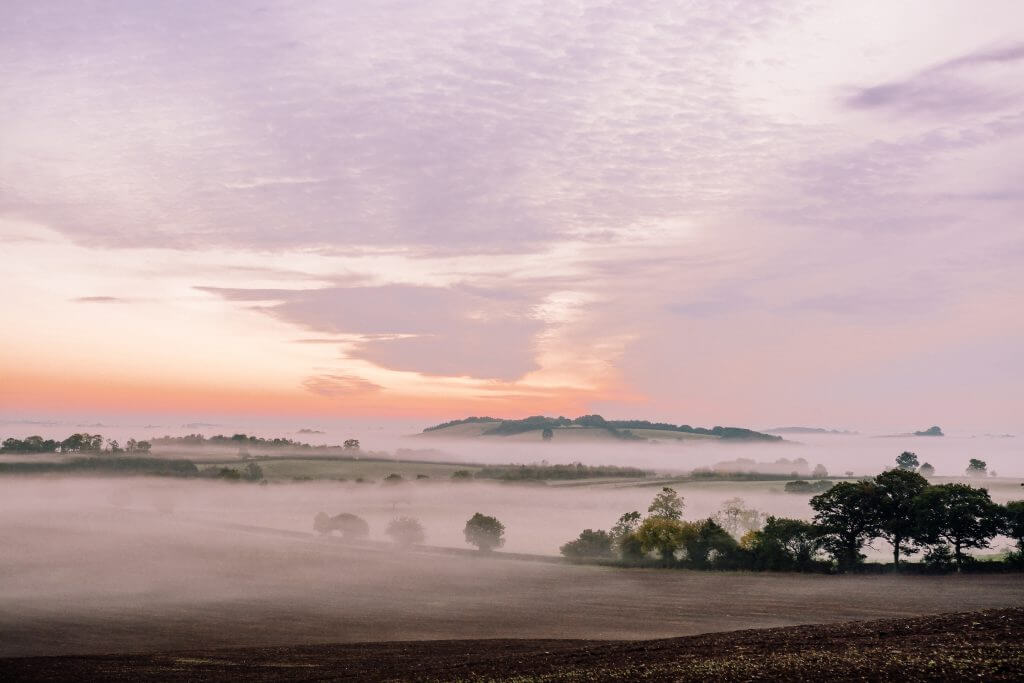 Do you know how long myself and Mister Lavin have wanted to go to the Cotswolds? If I could be a place the Cotswolds would be it. When I picture some of the Cotswolds best villages I envision rolling hills with row upon row of chocolate box houses with quaint and cosy pubs at every corner. I can only imagine how living in the Cotswolds feels like stepping back in time. A time when everything was warm and cosy and honey-coloured stone cottages lined the streets in quaint English villages. The Cotswolds is a place so picturesque it will take your breath away or like me, turn you into a blubbering mess by the sheer beauty of it. In this guide I am bringing you a complete list of the prettiest villages in the Cotswolds, including where to stay in the Cotswolds and our complete road trip itinerary.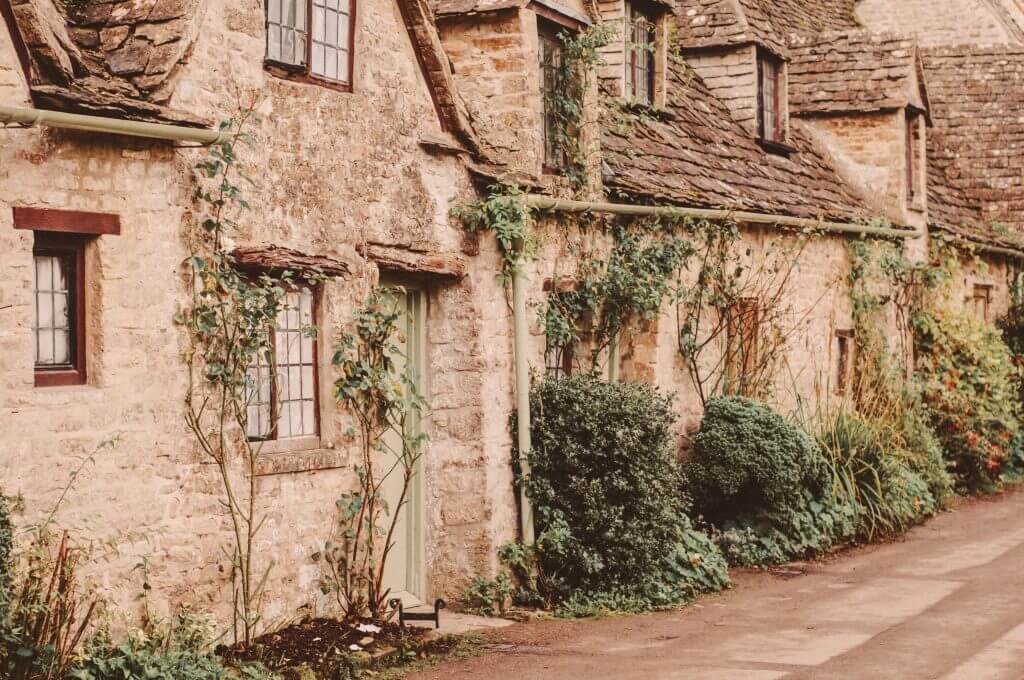 As I mentioned previously I have been wanting to go to the Cotswolds and visit some of the Cotswolds best villages for a very long time…..no, no, way before seeing The Holiday! As soon as I recovered enough from my Lyme Disease to travel it was one of the first places I wanted to see, but things kept getting in the way. England is literally Ireland's next door neighbour so as soon as our son Aaron finished his end of school exams this Summer, we decided that we were going to do a road trip as a family around some of the Cotswolds prettiest villages. We spent four days exploring the Cotswolds and drove from Fishguard in Wales as far as London but, I will break down our full itinerary as we go.
Walking around the Cotswolds is also the perfect way to soak in the scenery with honey-hued thatched cottages dotted throughout. So if you want to skip the car rental put on some hiking boots and follow some of the treks in the guide linked above.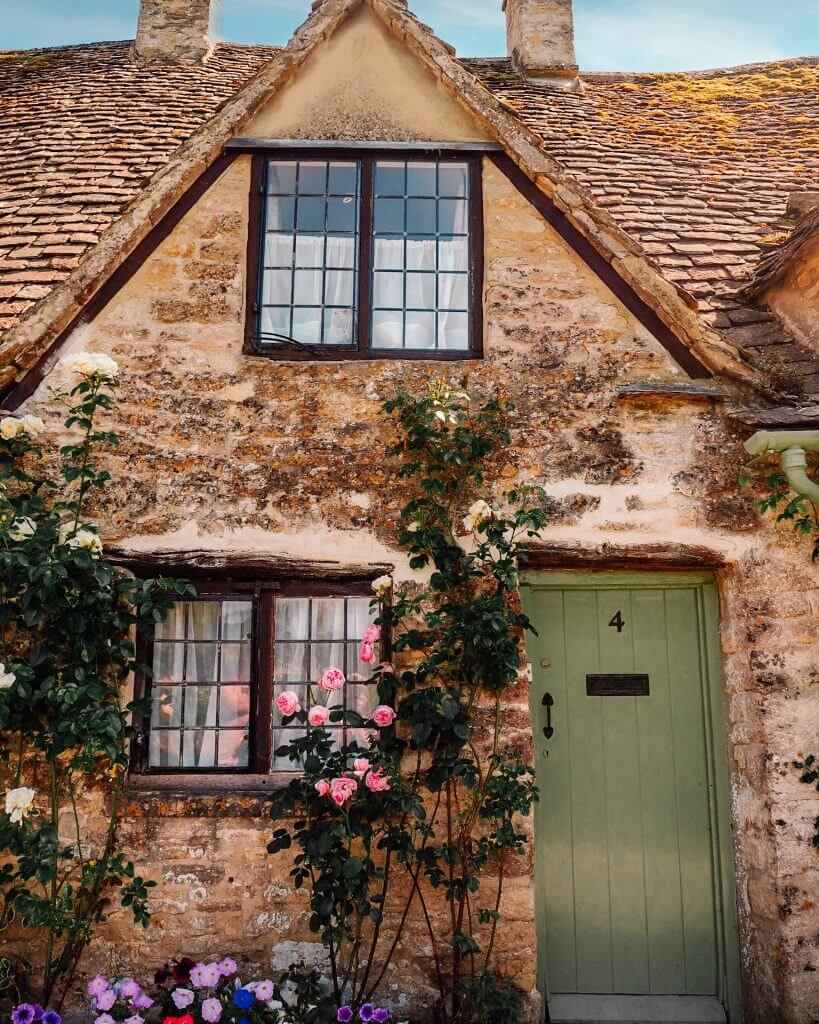 But first things first!
Where is the Cotswolds?
Designated as an Area of Outstanding Beauty in 1966, the Cotswolds covers 2,040 km2 and is the second largest protected landscape in England. The largest being the Lake District. It's boundaries are approximately 40km wide and 90km in length so can easily be explored in a day or two. It stretches south-west from south of Stratford-upon-Avon (Shakespeare's birthplace) to just south of Bath.
Best Hotels in the Cotswolds
I have included a full guide on where to stay in the Cotswolds and other locations that are within two hours drive of the Cotswolds to suit every itinerary and budget.
Billesley Manor Hotel
Things don't get much better than staying in an Elizabethan Manor where Shakespeare reportly married his love Anne Hathaway and actually penned "As You Like It" in 1599 including the immortal line "The whole world is a stage". Billesley Manor Hotel is located just outside Stratford-upon-Avon, the birthplace of Shakespeare, and it is the most romantic setting. It is the perfect place to base yourself to explore some of the Cotswolds best villages. You can read more about our stay in Billesley Manor Hotel here.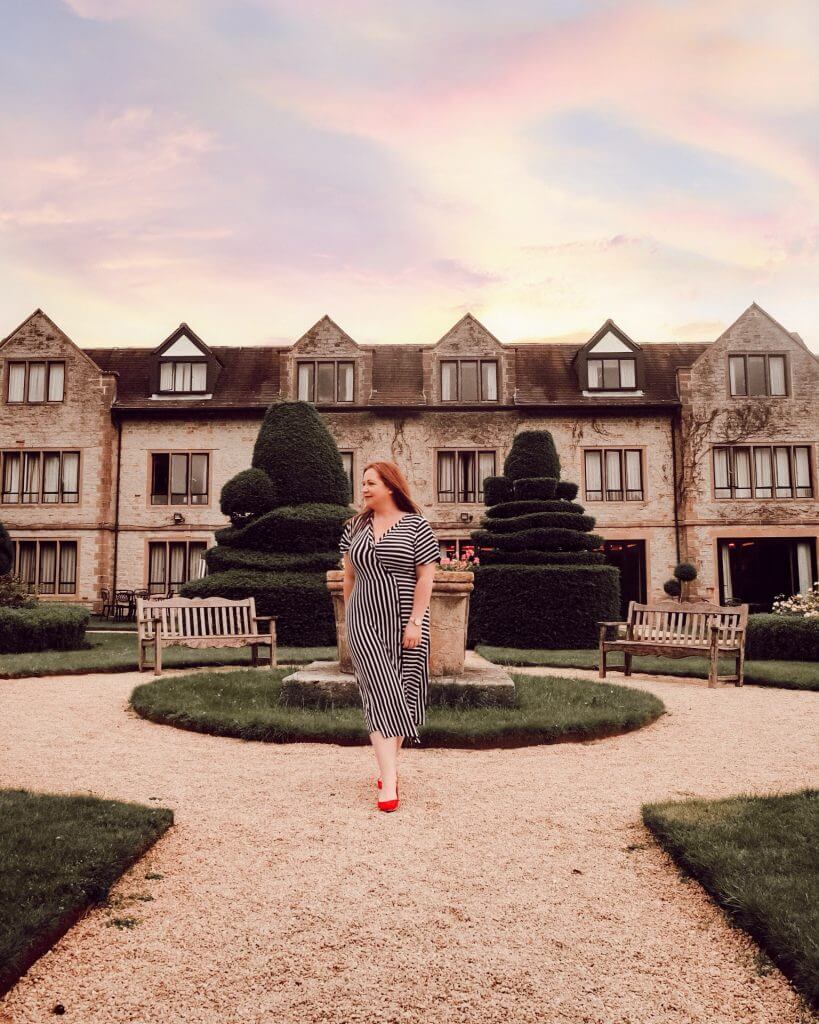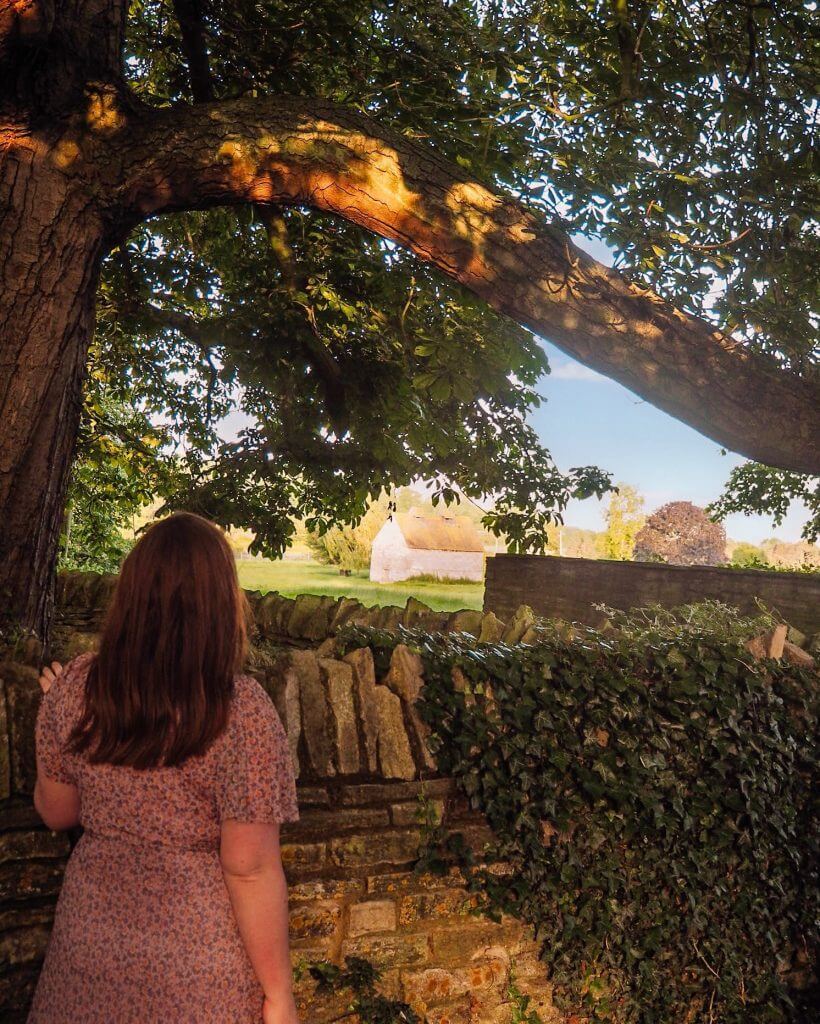 The Resident Soho
As I mentioned previously we wanted to see as much of the Cotswolds as possible including a night in London. In London we stayed in the vibrant Soho area in The Resident Soho and spent the day in the beautiful British Summer wandering around Notting Hill.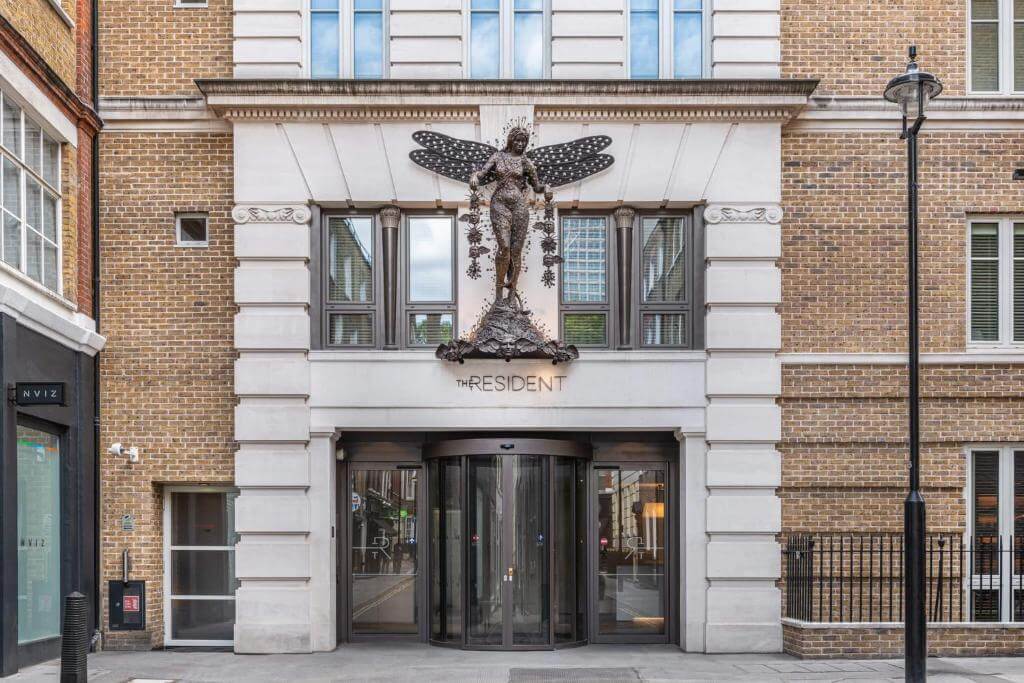 De Vere Cotswolds Water Park
After London we wanted to immerse ourselves back in the English countryside and we found De Vere Cotswolds Water Park a really good base for exploring the prettiest villages in the Cotswolds. This is also an affordable option for staying in the Cotswolds, especially with a large family, as you have the option of self-catering.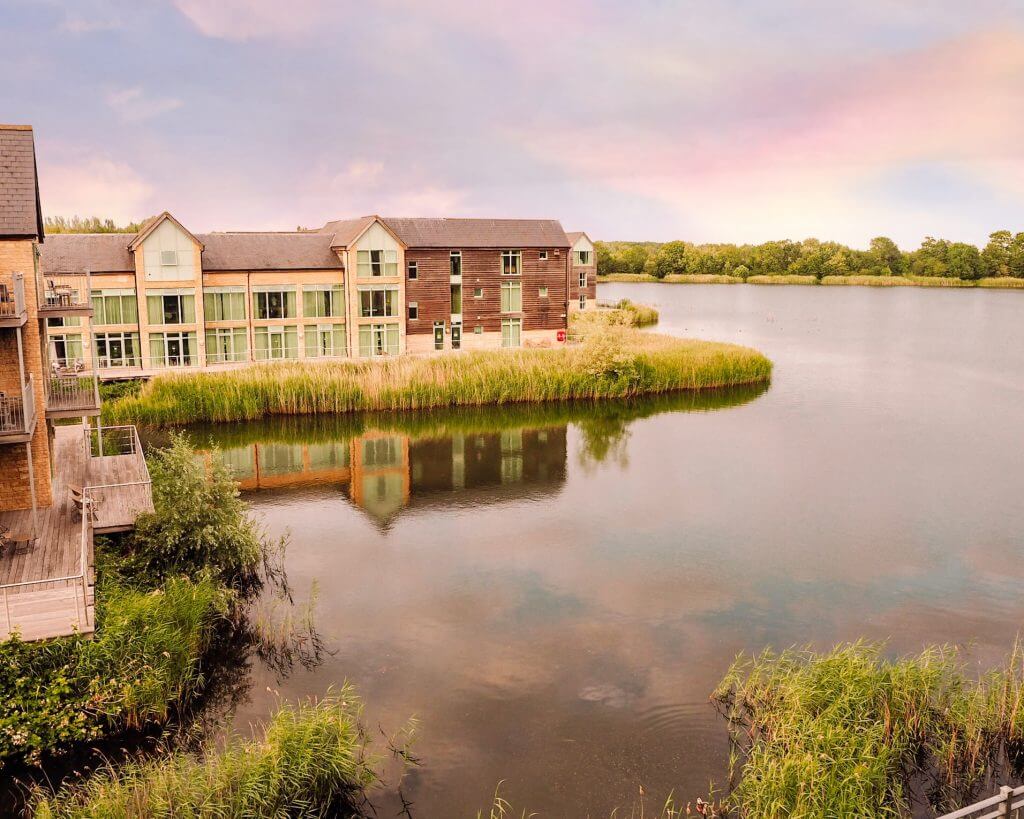 Abbey Hotel Bath
On our last day we wanted to explore the beautiful city of Bath with its limestone Georgian architecture and connection to Jane Austen. If you haven't been to Bath yet I have a blog post on 10 reasons to travel to Bath that I know will convince you. This time we stayed in the wonderful Abbey Hotel and I highly recommend it but No.15 Great Pulteney and Lansdown Grove Hotel are also really good alternatives.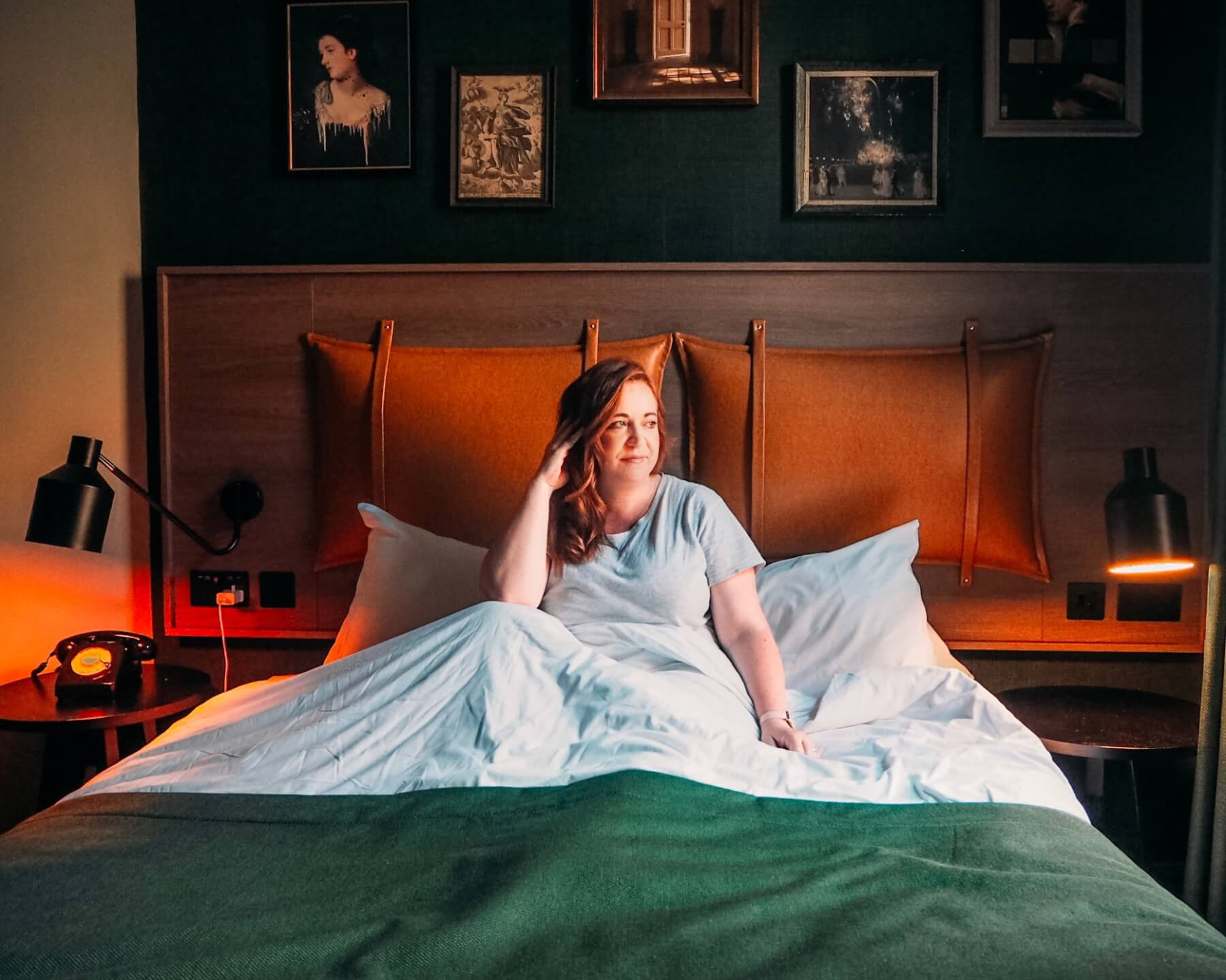 If you are looking for more hotel inspiration my friend Jasmine from the blog The Life of a Social Butterfly highly recommends staying at The Painswick Hotel in the Cotswolds.
4 day itinerary of Cotswolds best villages
Best places to visit in the Cotswolds
The Cotswolds is without a doubt one of the prettiest areas of England. Postcard villages along with lush rolling hillsides and babbling brooks make it feel like you are stepping into a story book. Poppy fields line either side of the road as you drive. Do places like this really exist?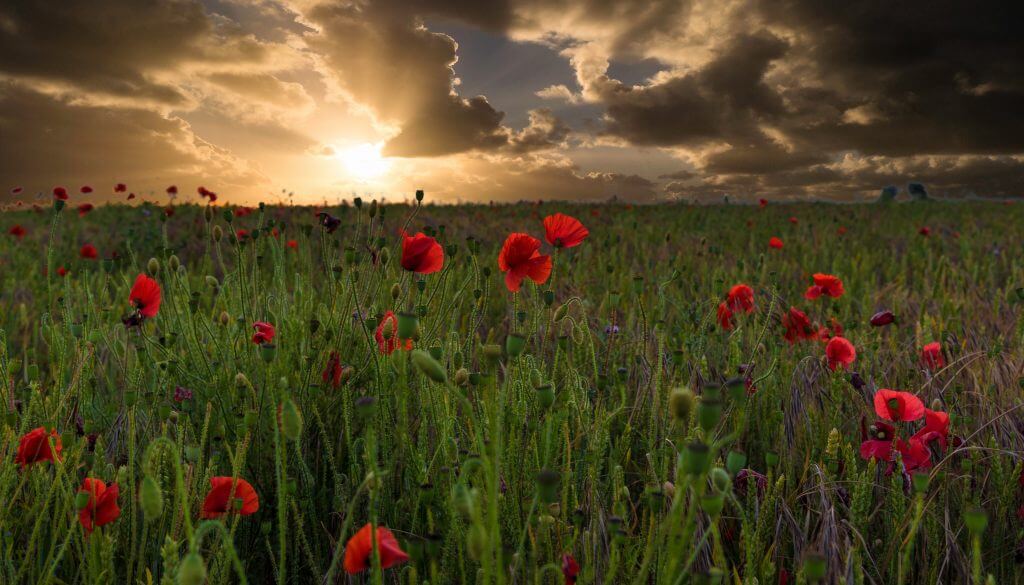 Cotswolds Best Villages
I have rounded up a list of the prettiest villages in the Cotswolds for you. These are the villages that in my opinion you must not miss when you are exploring this part of the English countryside.
Bibury
Bibury, Cirencester, is a classic English village in every sense of the word. If you are looking for fairytale, postcard villages then look no further. In fact Bibury was so beautiful it actually made me well up with emotion. ( I told you I was a sucker for pretty places).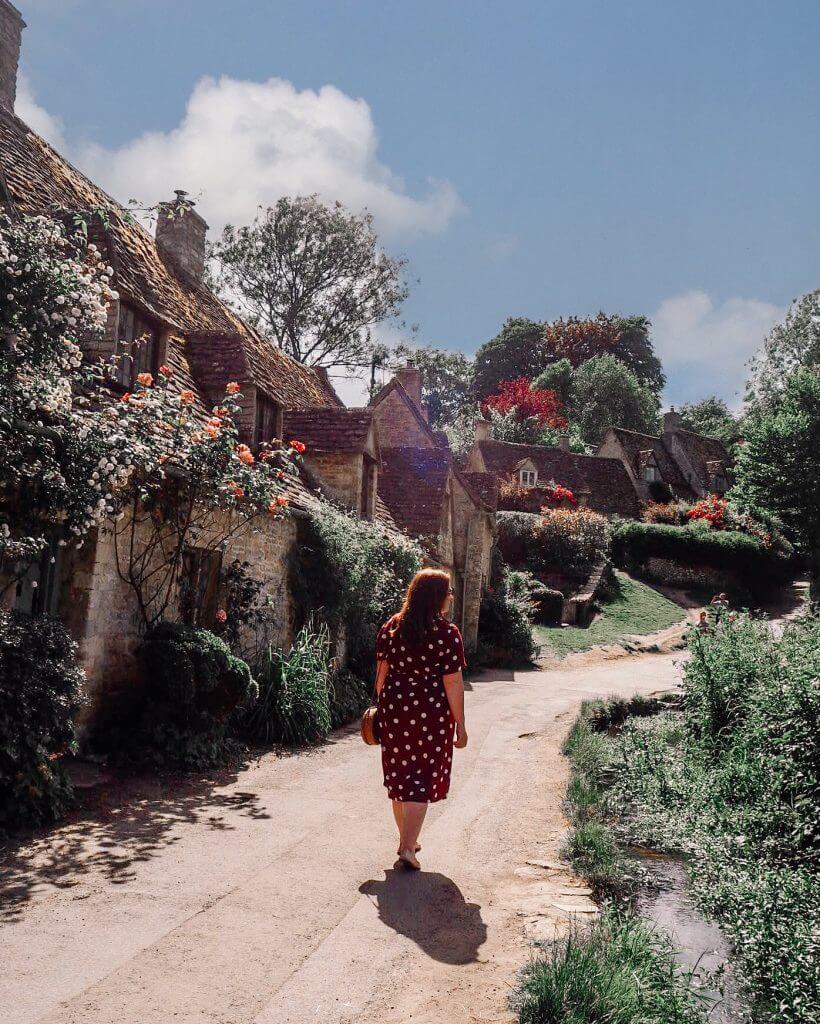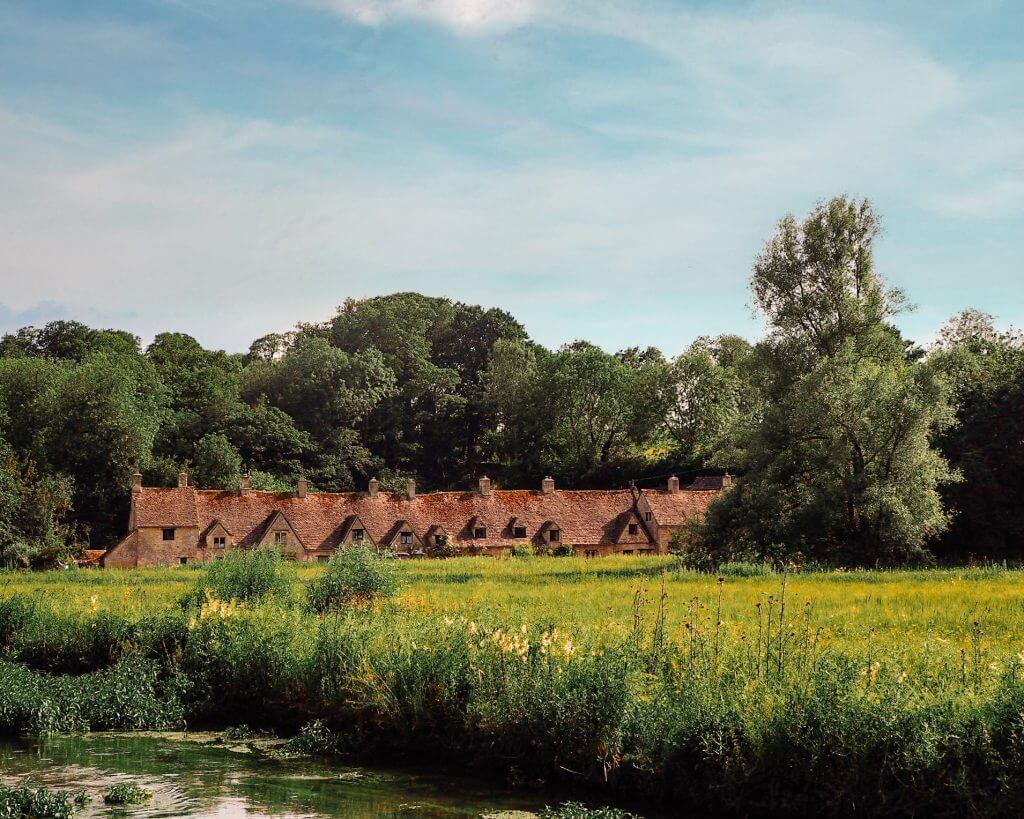 Bibury has a meadow, a babbling brook and classic stone cottages with crooked roofs. I told you it was heaven. William Morris once declared that it was "the most beautiful village in England". This is particularly apparent when you cross the stone bridge on to Arlington Row. This beautiful row of stone cottages were originally built in 1380 to store wool. In the 17th century, they were converted into cottages for the weavers who supplied the mill nearby.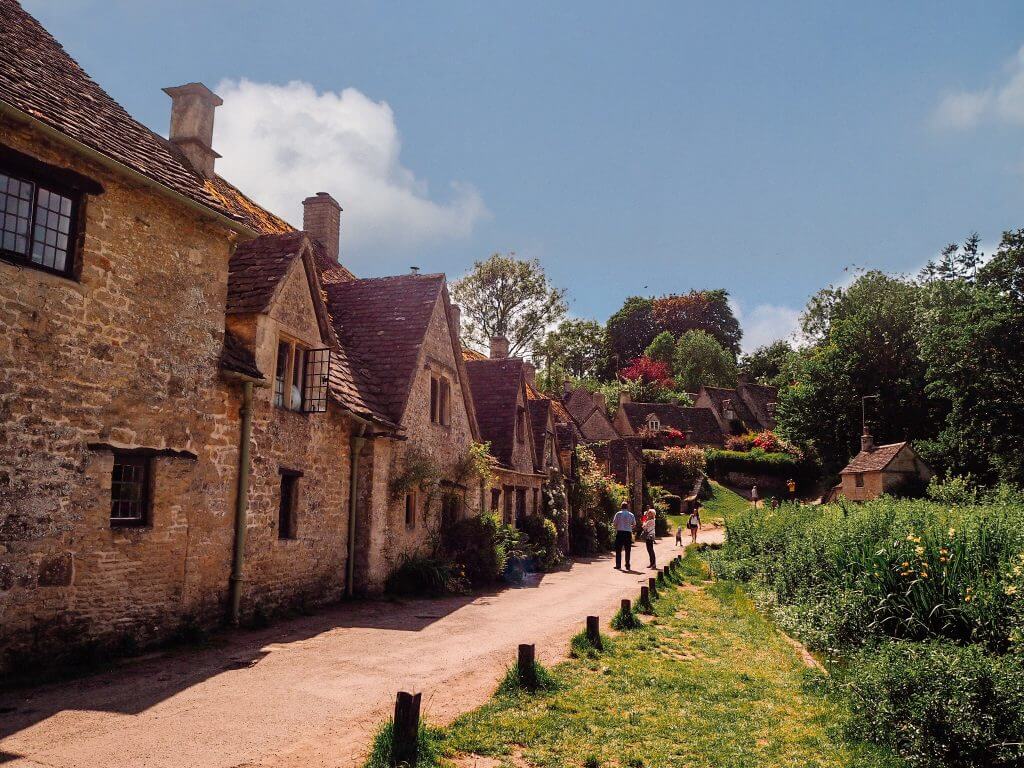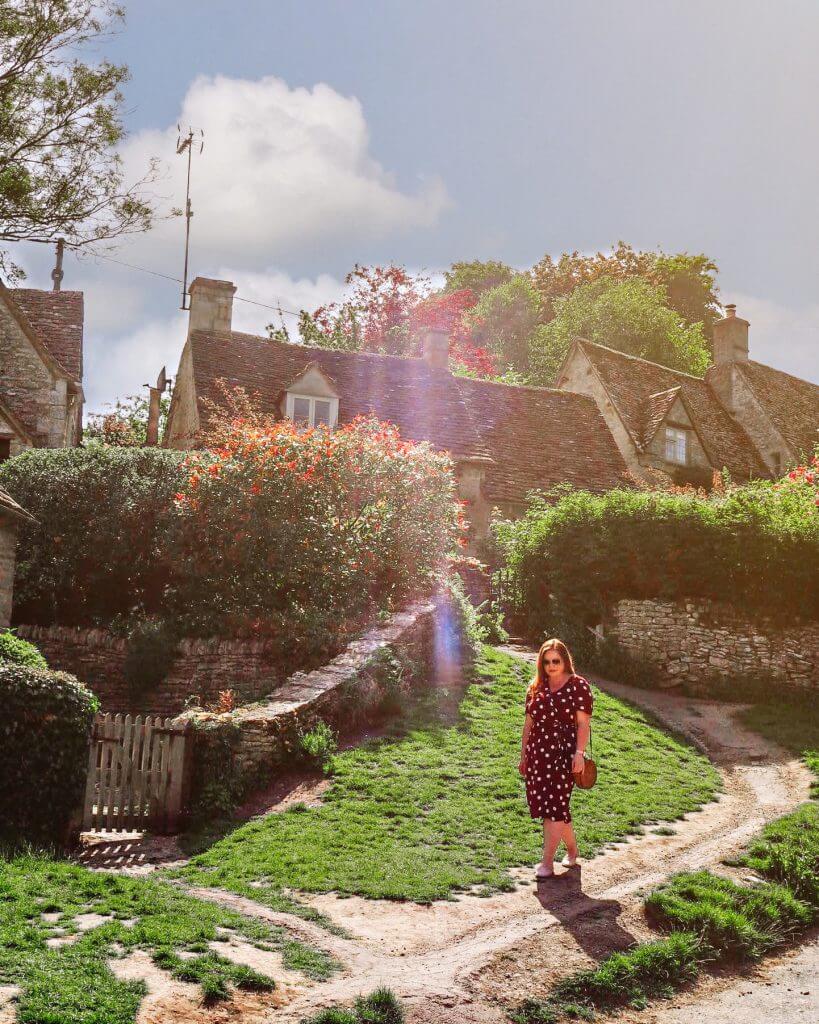 There is something so romantic, whimiscal and other worldly about this place, and, I'm sure that you can understand why it almost reduced me to tears.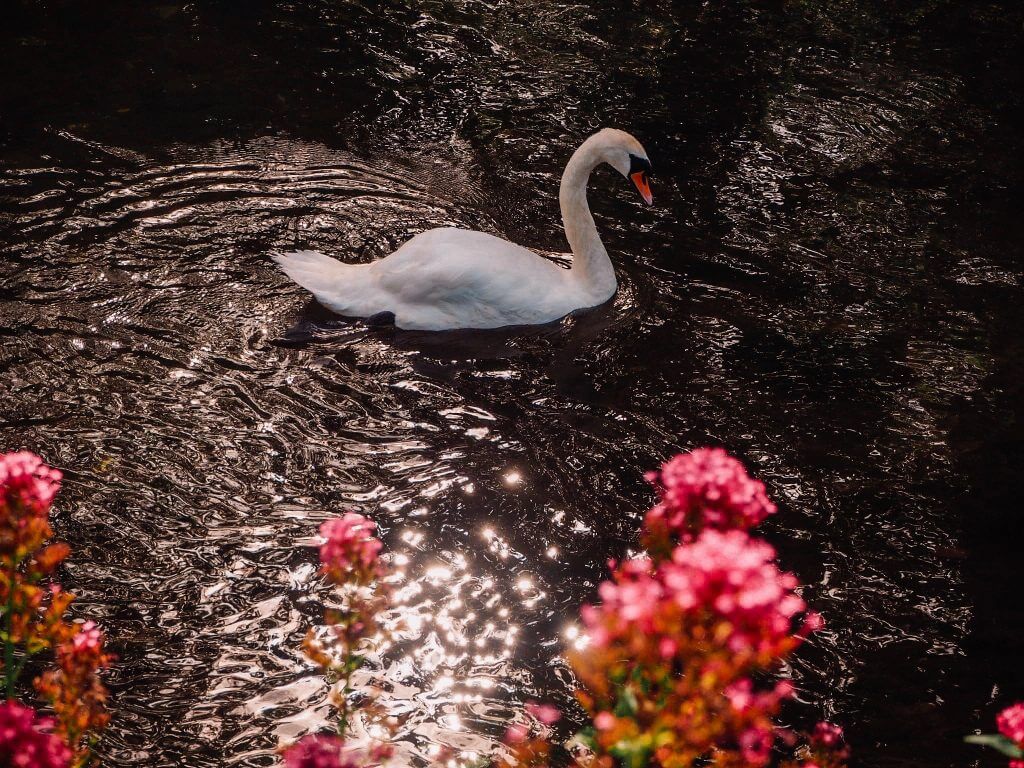 Be sure to stop at The Swan Hotel to grab a bite to eat and check out the trout farm nearby.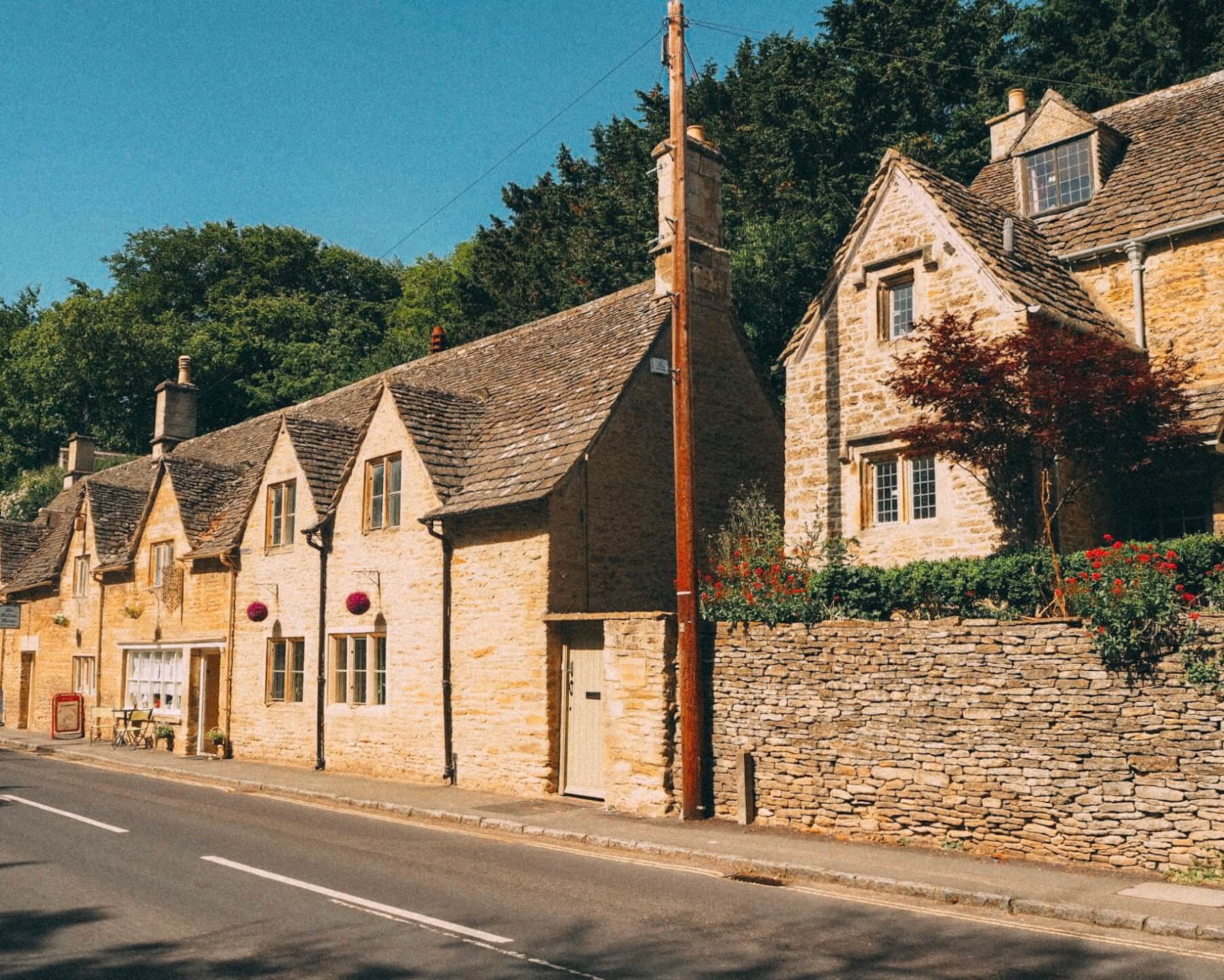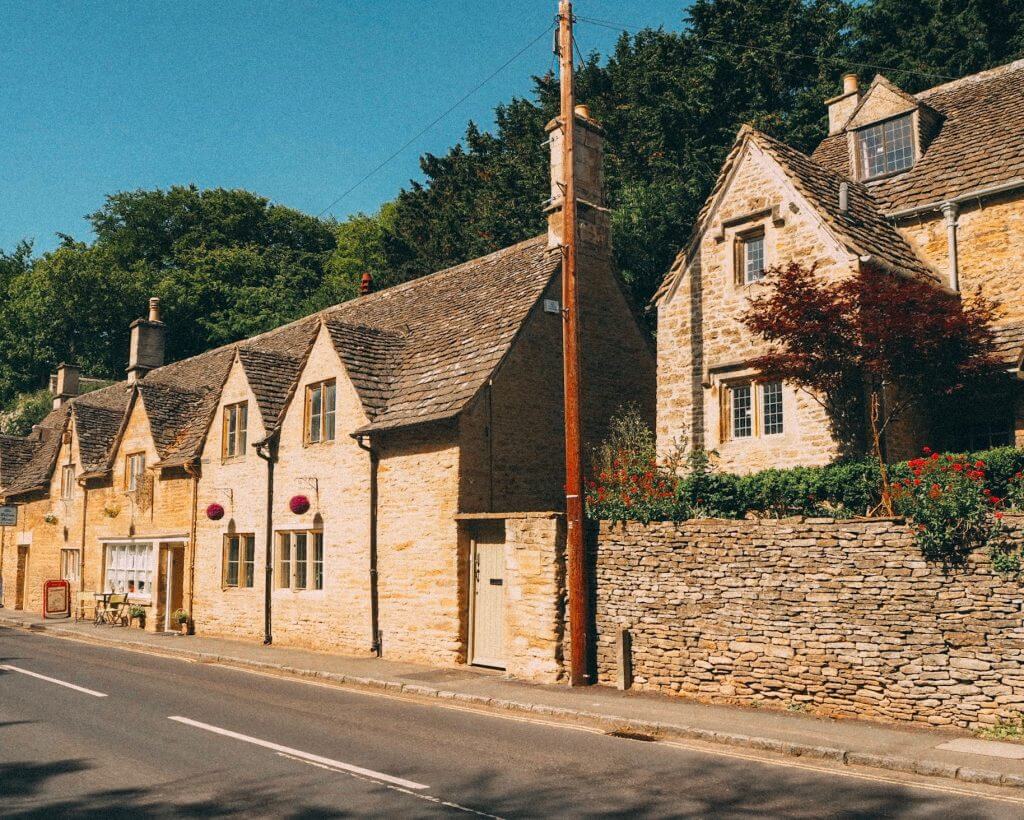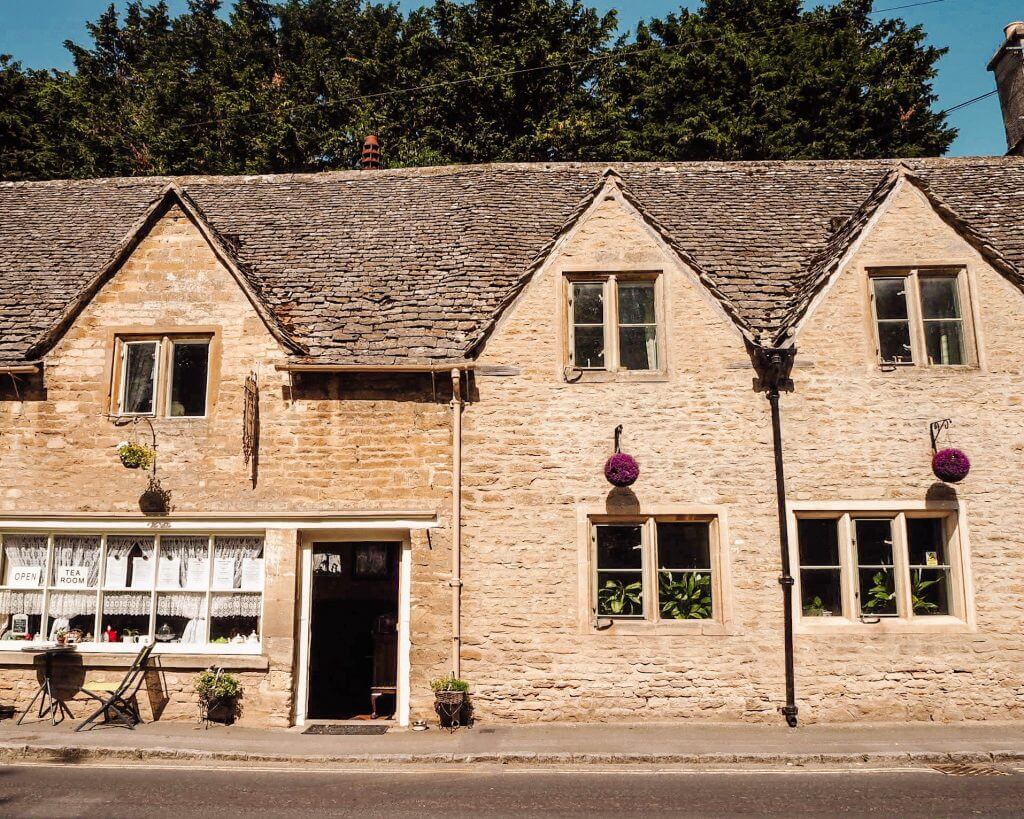 Stow-on-the-Wold
Stow-on-the-Wold is a pretty market square town surrounded by 18th-century cottages and antique shops. This was an important town for the wool trade and as many as 20,000 sheep were sold in a day at the market. In fact, horse fairs are still held there twice a year.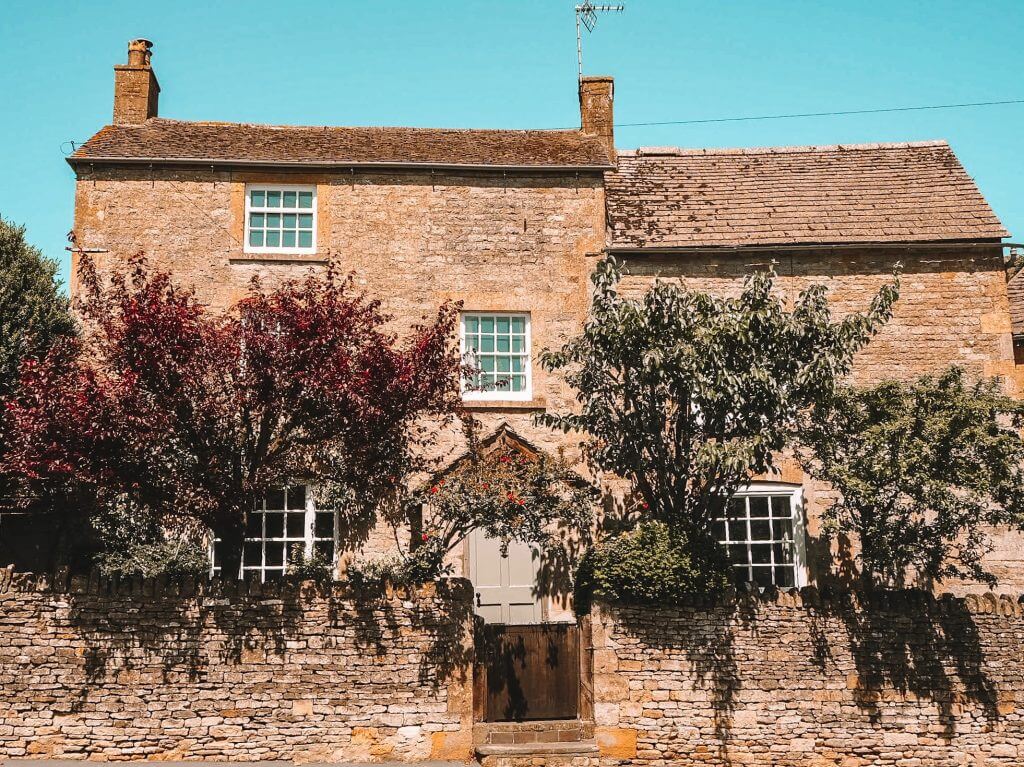 Stow-on-the-Wold is an extremely historic town. You can still see the wooden stocks used as punishment in medieval times. It was also the site of the last battle of the English Civil War in 1646.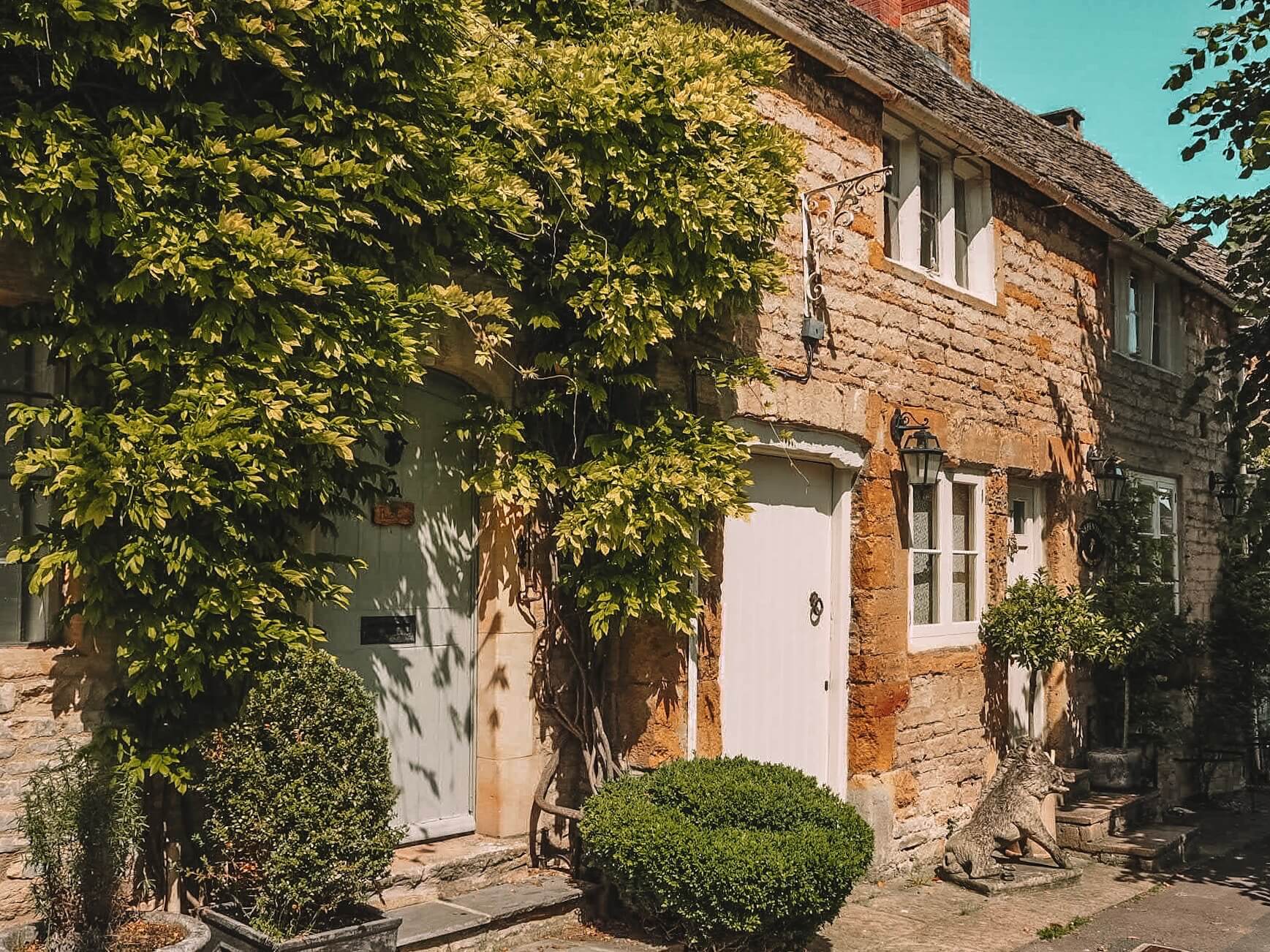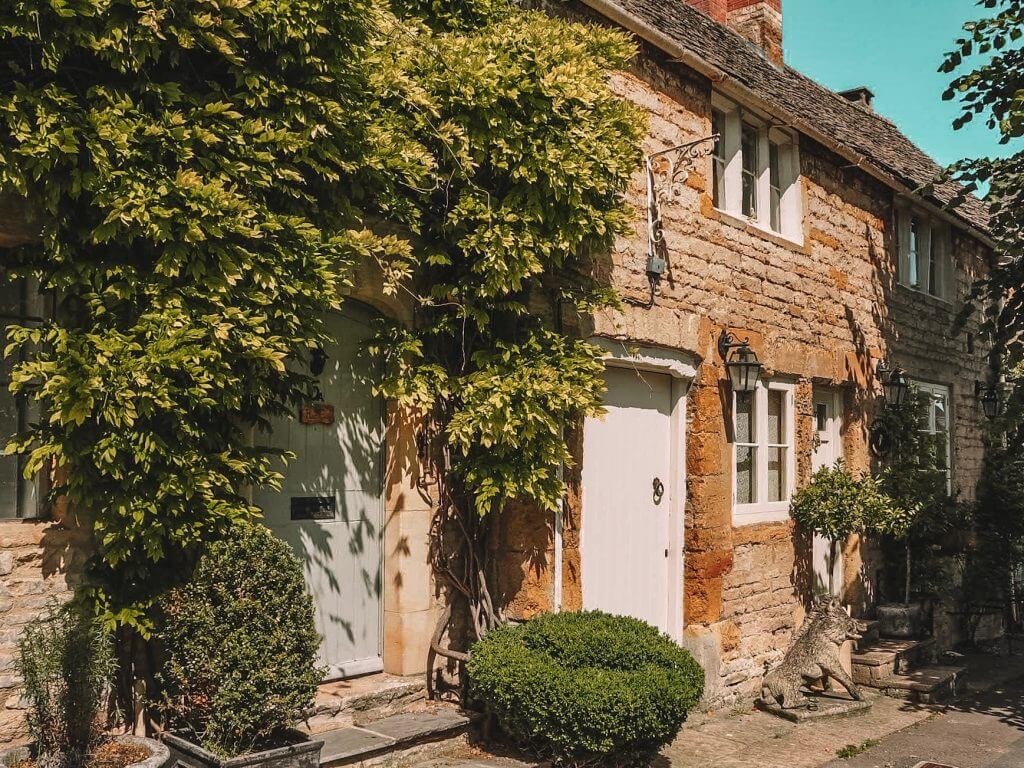 Now it is a much more peaceful and sleepy town, full of quaint English pubs and great eateries. Standing on top of a hill, this is a delightful old market town with many fine antique shops, art galleries, craft shops and is a good centre for walking the Cotswolds countryside.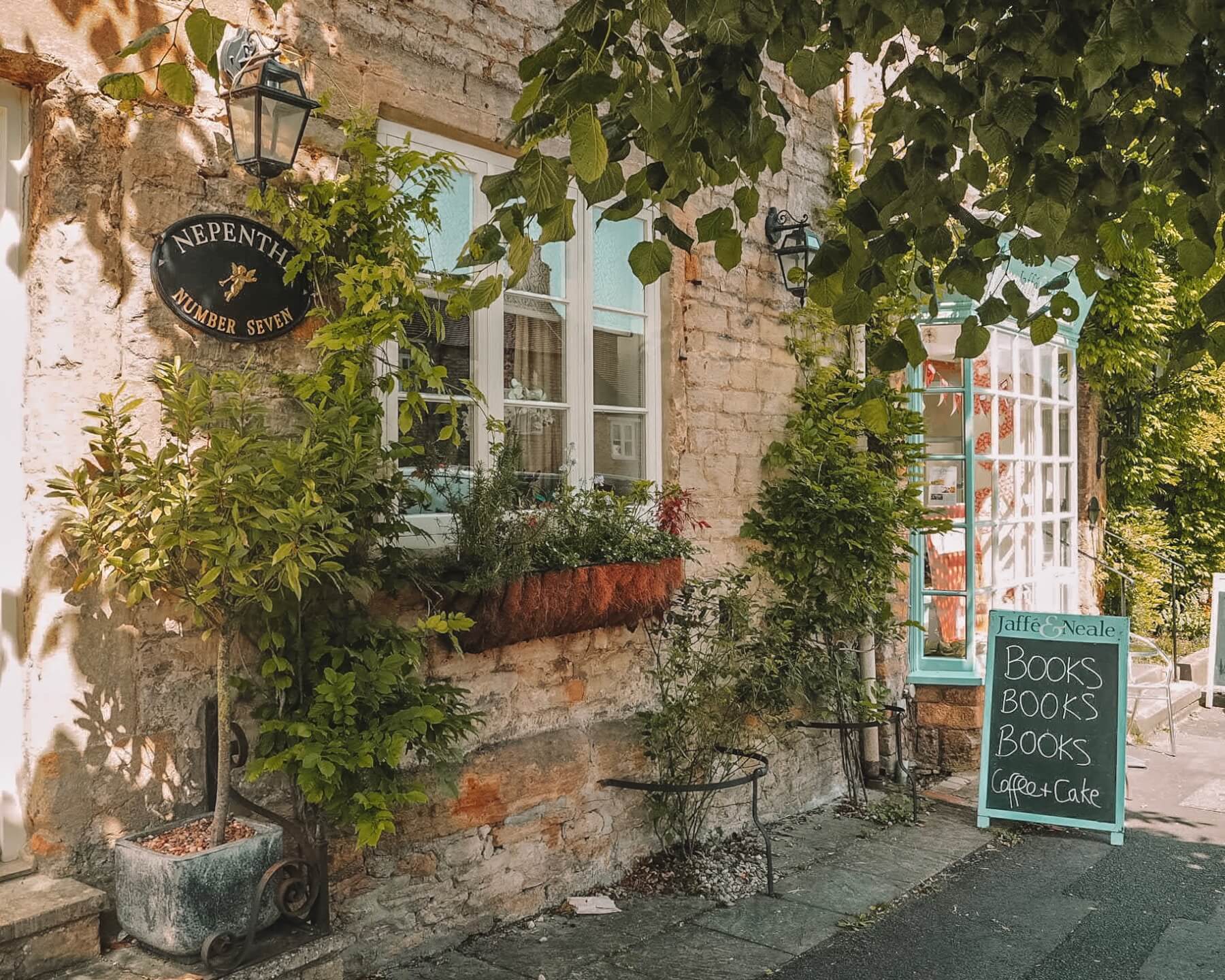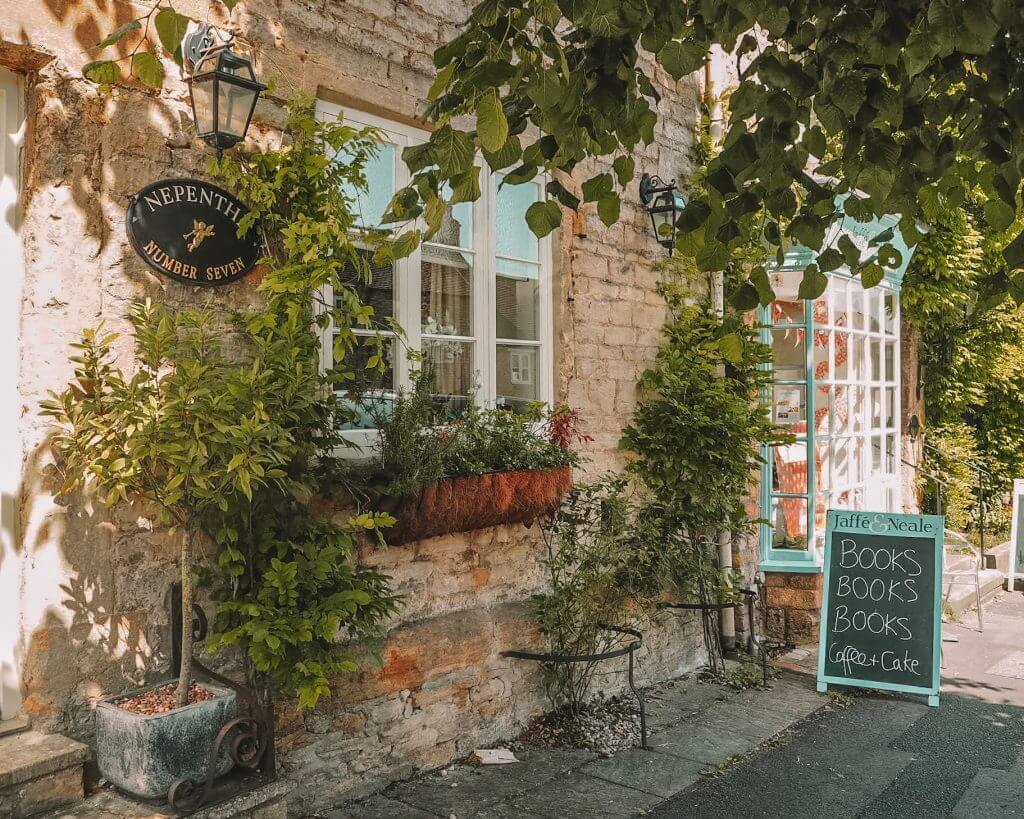 One of the most intriguing and magical places in town can be found at St. Edward's Church. "Speak, friend and enter". It is no suprise that the doors of St. Edward's Church inspired Tolkien's Doors of Durin, the gates of Moira. In fact it is easy to see how much these fairytale villages inspired Tolkien. Not far away in Moreton-in-Marsh there is a pub that inspired the Middle Earth's most famous drinking hole, the Prancing Pony Inn. If you are as much as a literary nut as me and you wish to read more about Tolkien and indeed C.S. Lewis' explorations in this area then be sure to check out my blog post on The Malverns.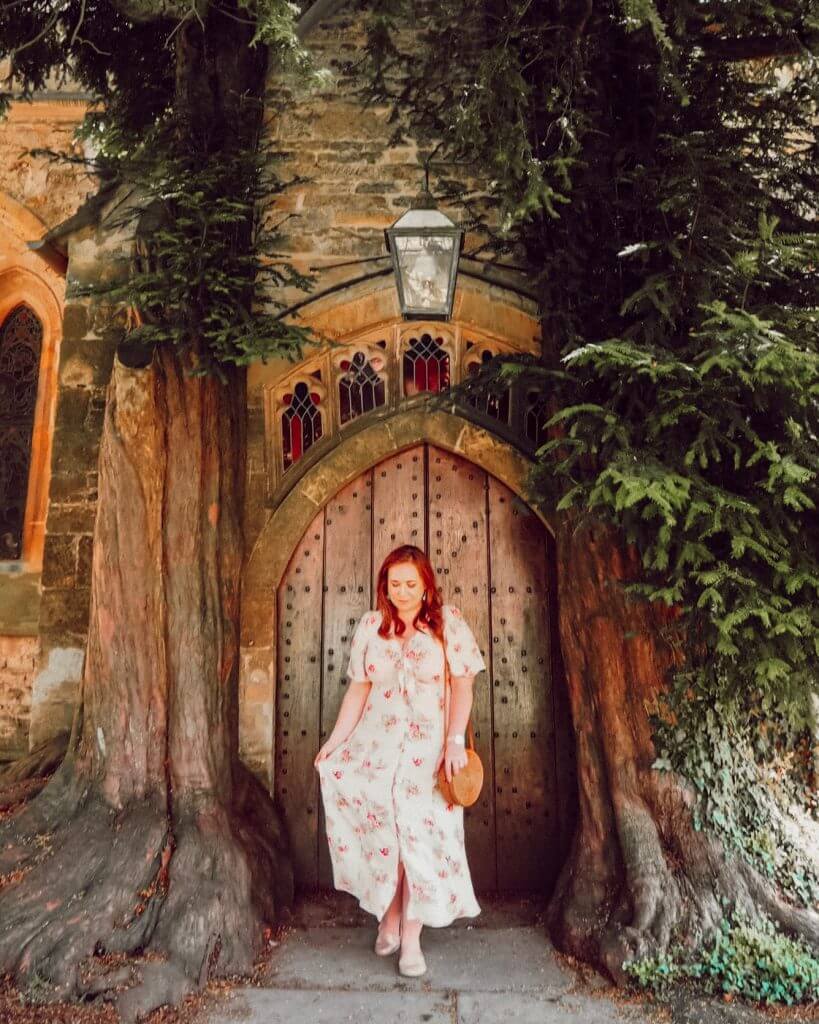 Be sure to stop at Roly's Fudge Pantry for some of the best goddamn fudge you will ever have!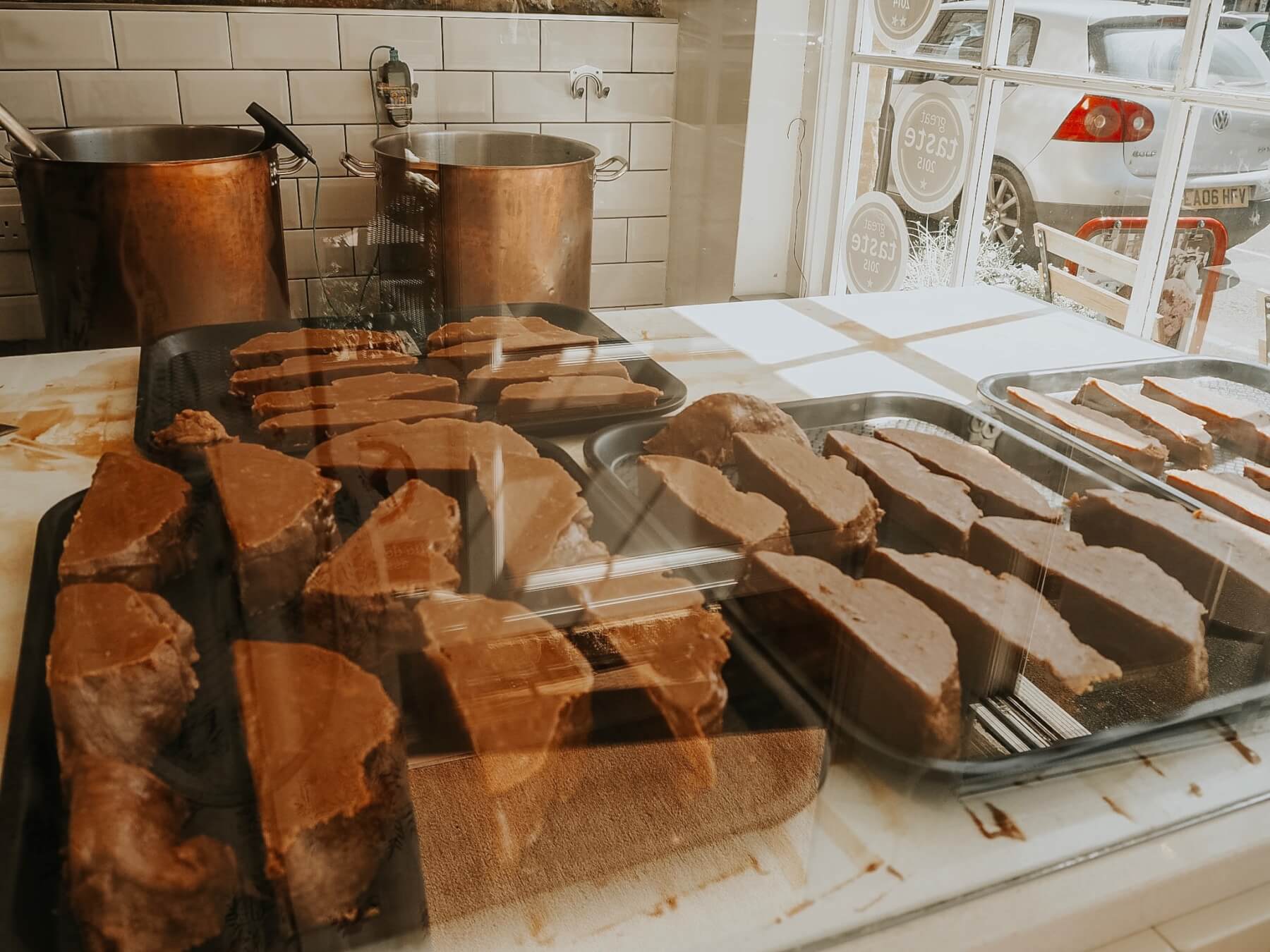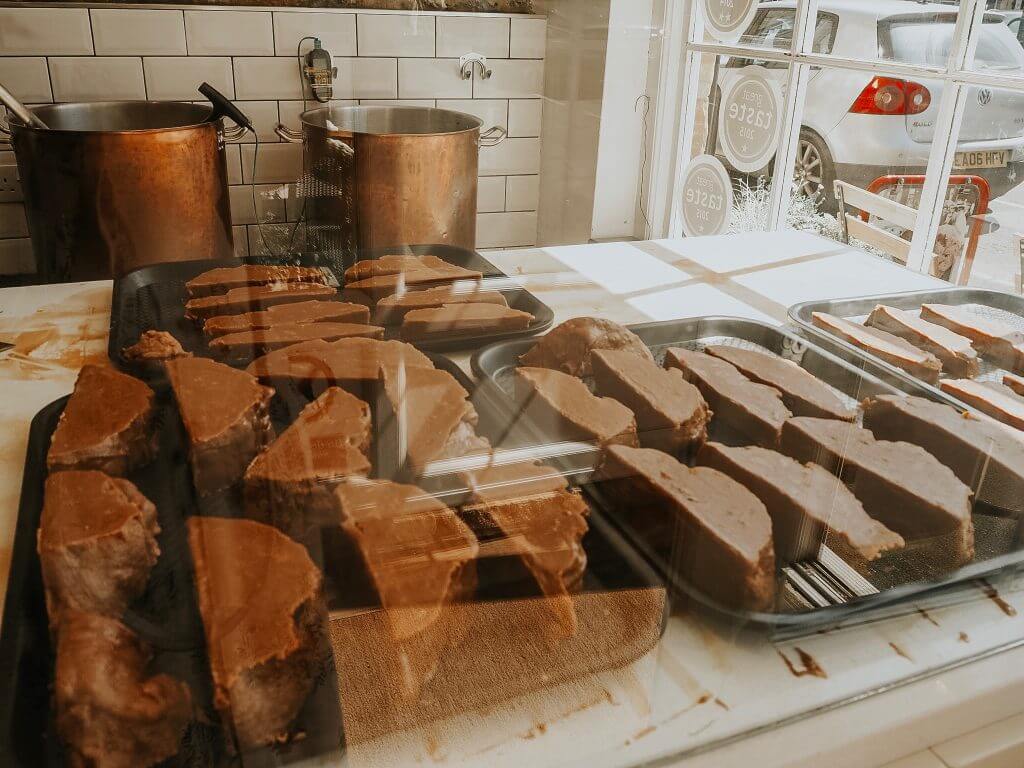 If you happen to be there at the end of June you must visit The Real Flower Petal Confetti Company in nearby Wick, Pershore. It is only opened for one week every year and it is stunning. Follow me on Instagram to see more gorgeous photographs of my time there.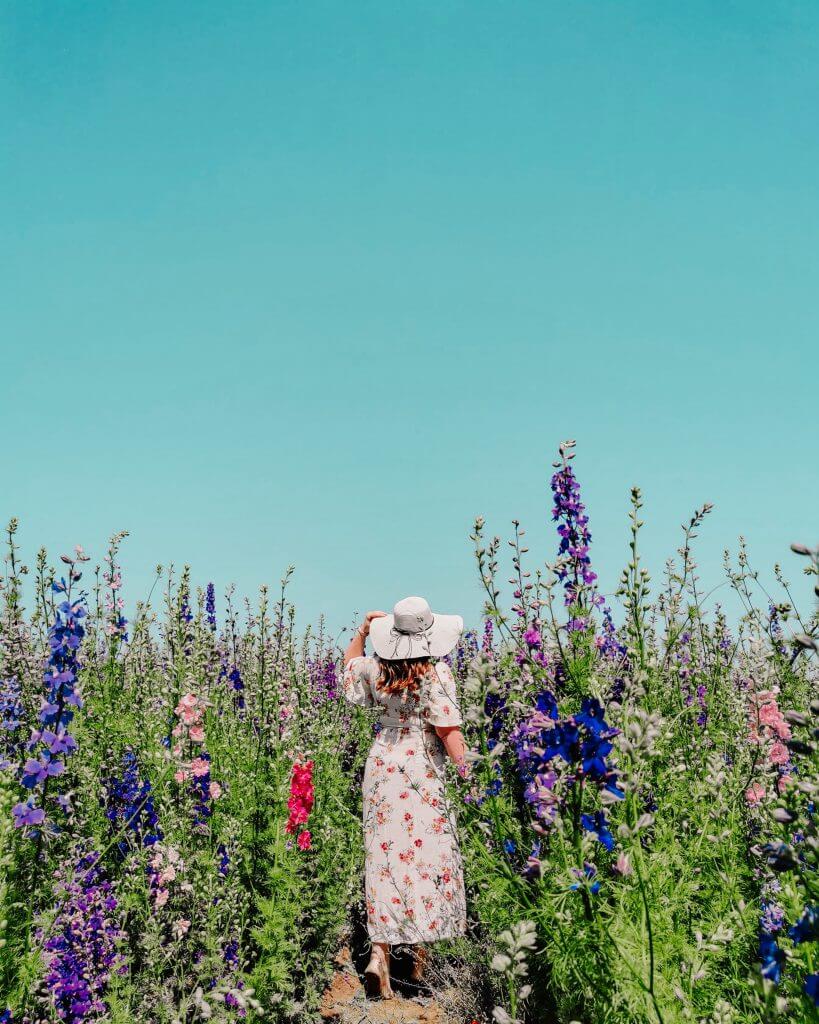 Castle Combe
Castle Combe is probably one of the most iconic villages when you think of the Cotswolds. It has featured in many movies over the years, most notably in "Stardust" and Stephen Spielberg's "Warhorse". This sleepy little hamlet lies on the Southern end of the Cotswolds and features a picturesque Tower Bridge.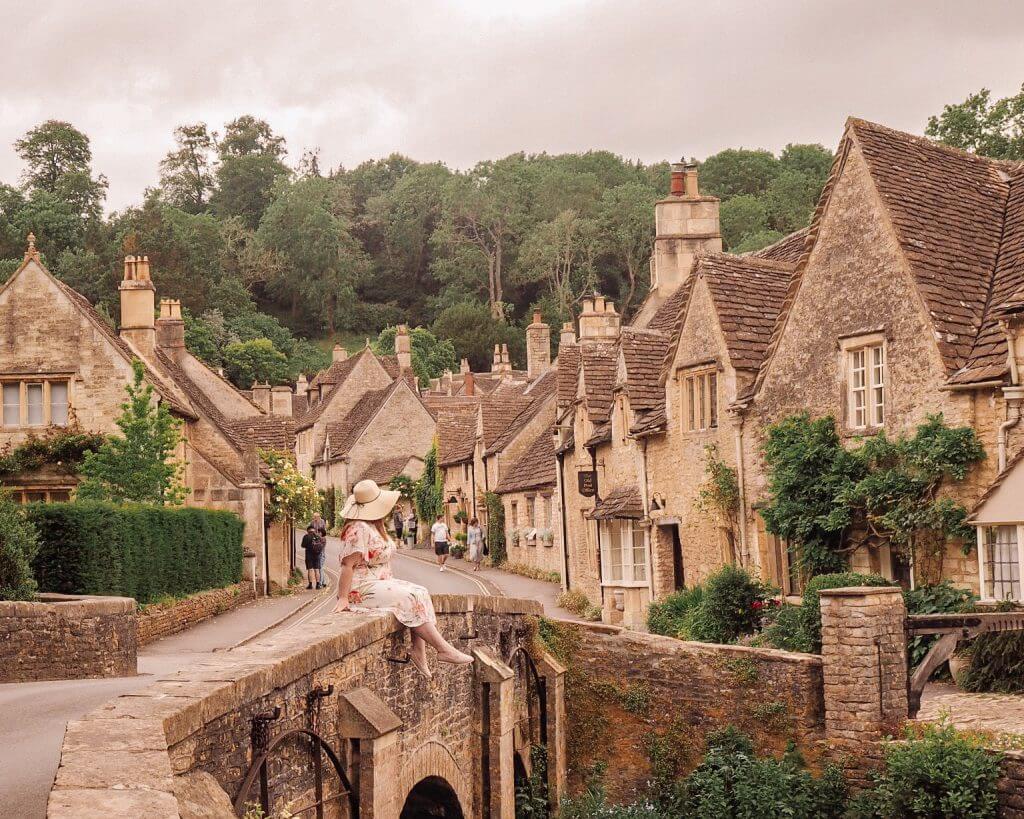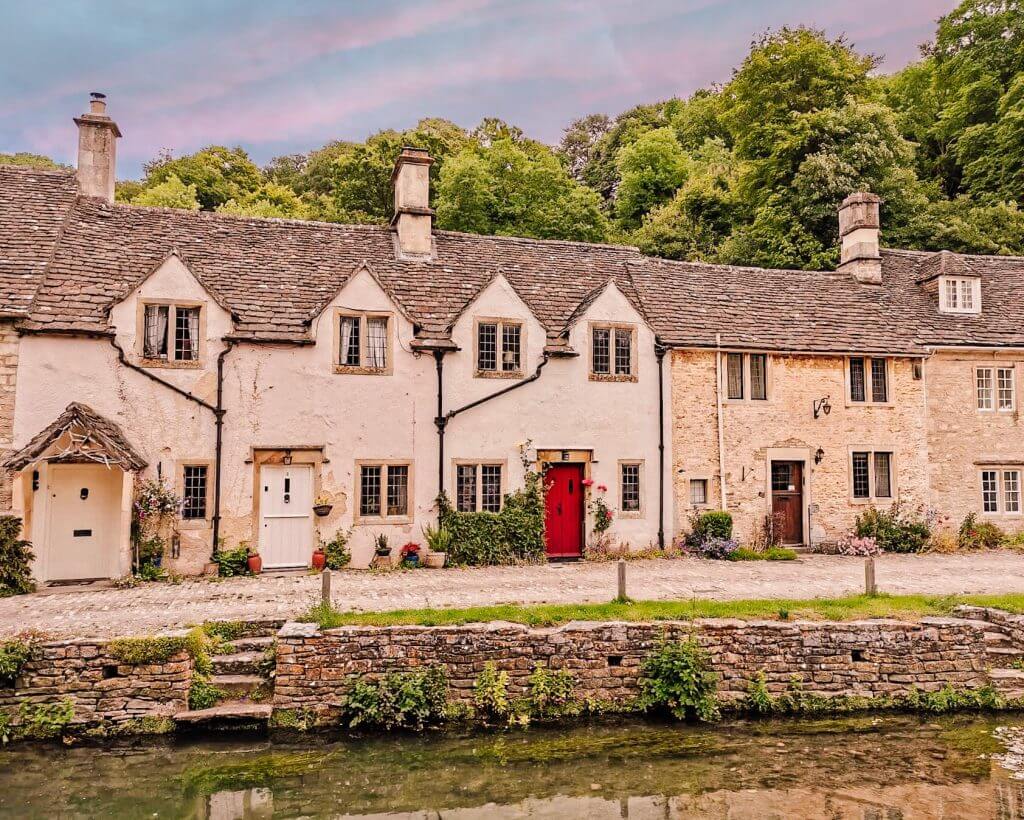 The main square is home to a 14th century market cross, built when the village was granted the right to hold a weekly market. Market charters were often only granted by the monarch so this was huge for the village. Details like village water pumps and stone steps for horse riders to mount and dismount remind you of times gone by.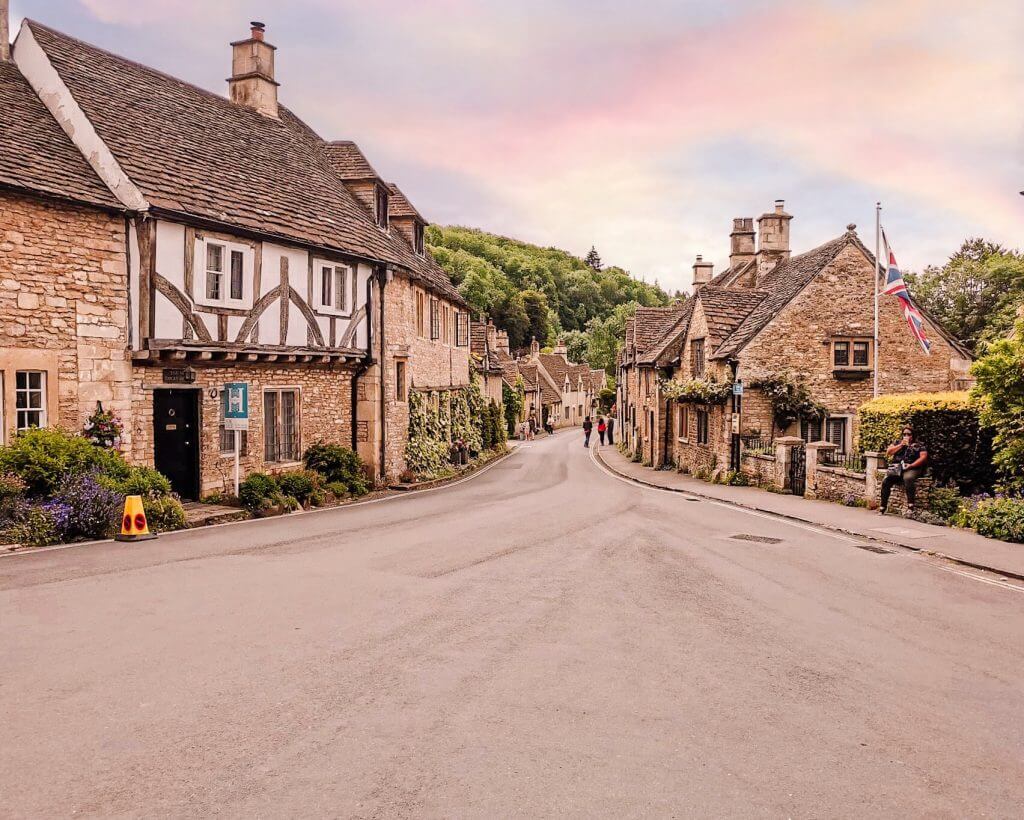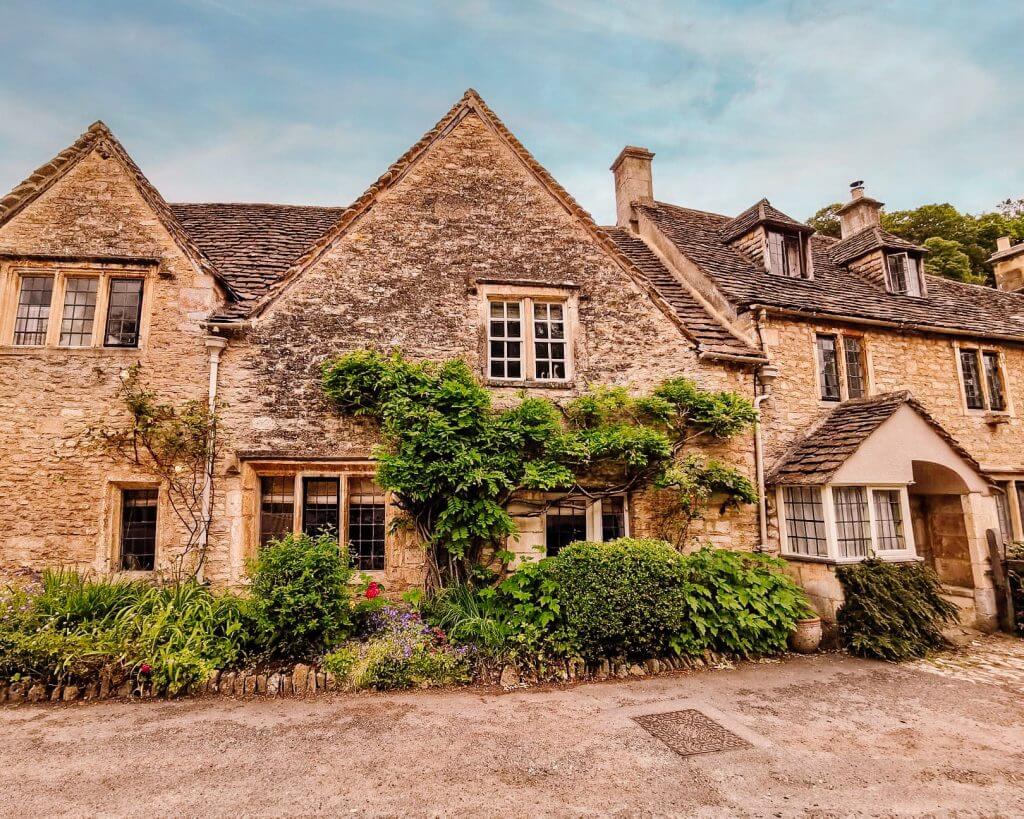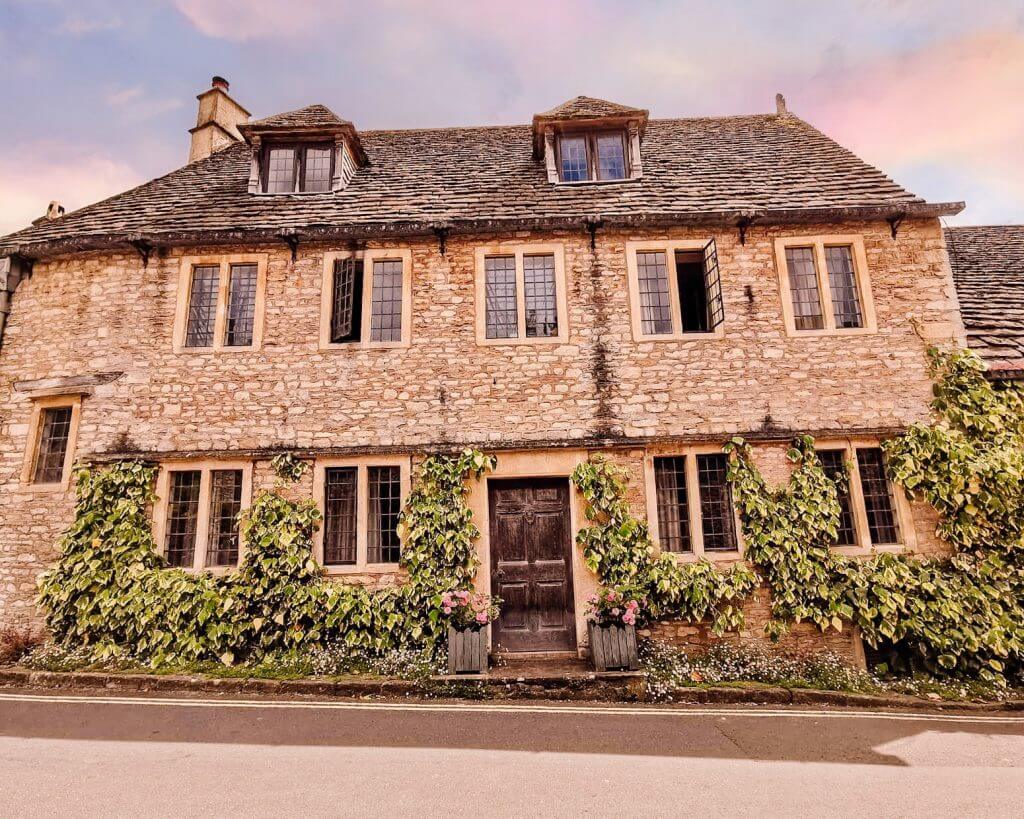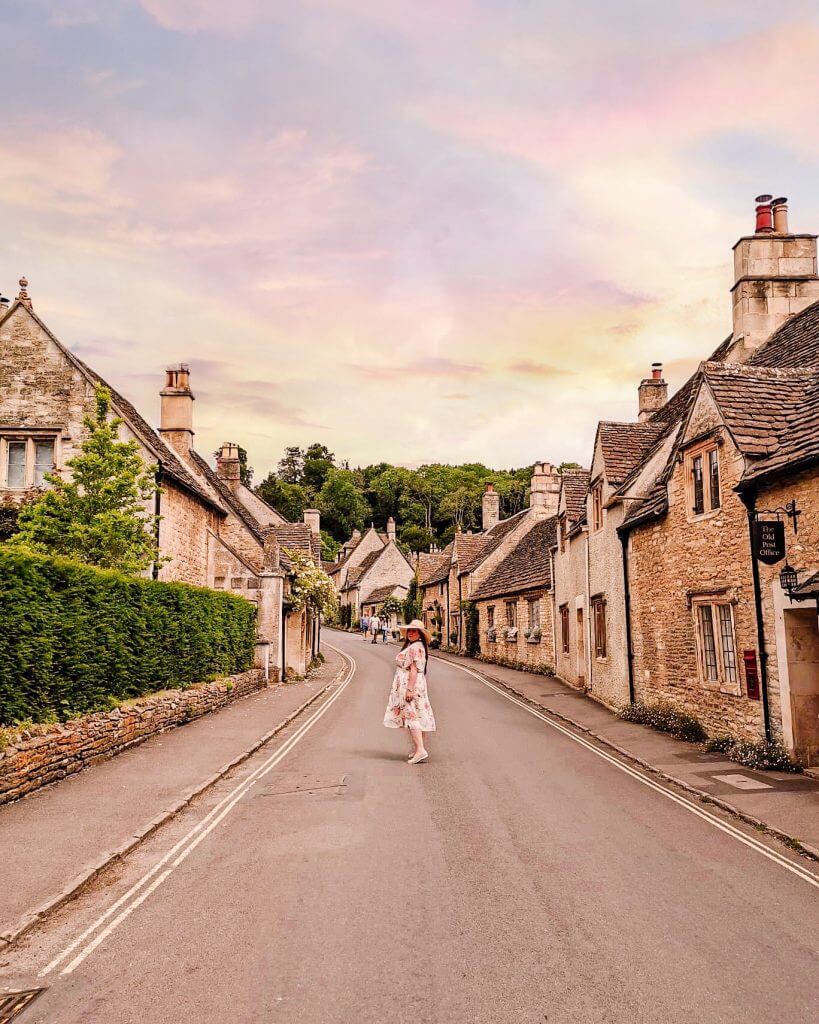 Bourton on the Water
Self-proclaimed to be the "Venice of the Cotswolds", Bourton on the Water straddles the River Windrush and as a result many low stone bridges can be found crossing the river. Honey-hued cottages line each side of the riverbanks and there is an abundance of quaint pubs to enjoy. It is idylic here and you can see why Bourton on the Water is often voted as one of the prettiest villages in the Cotswolds.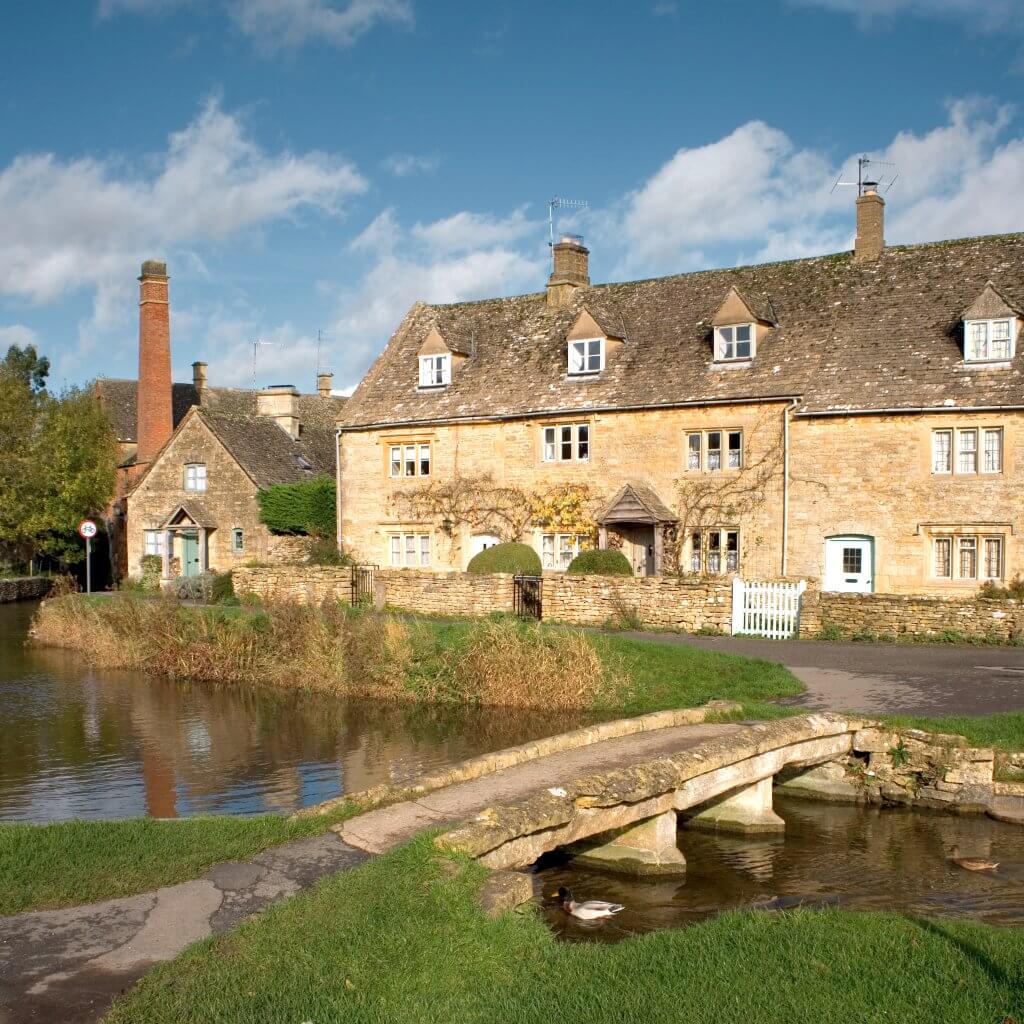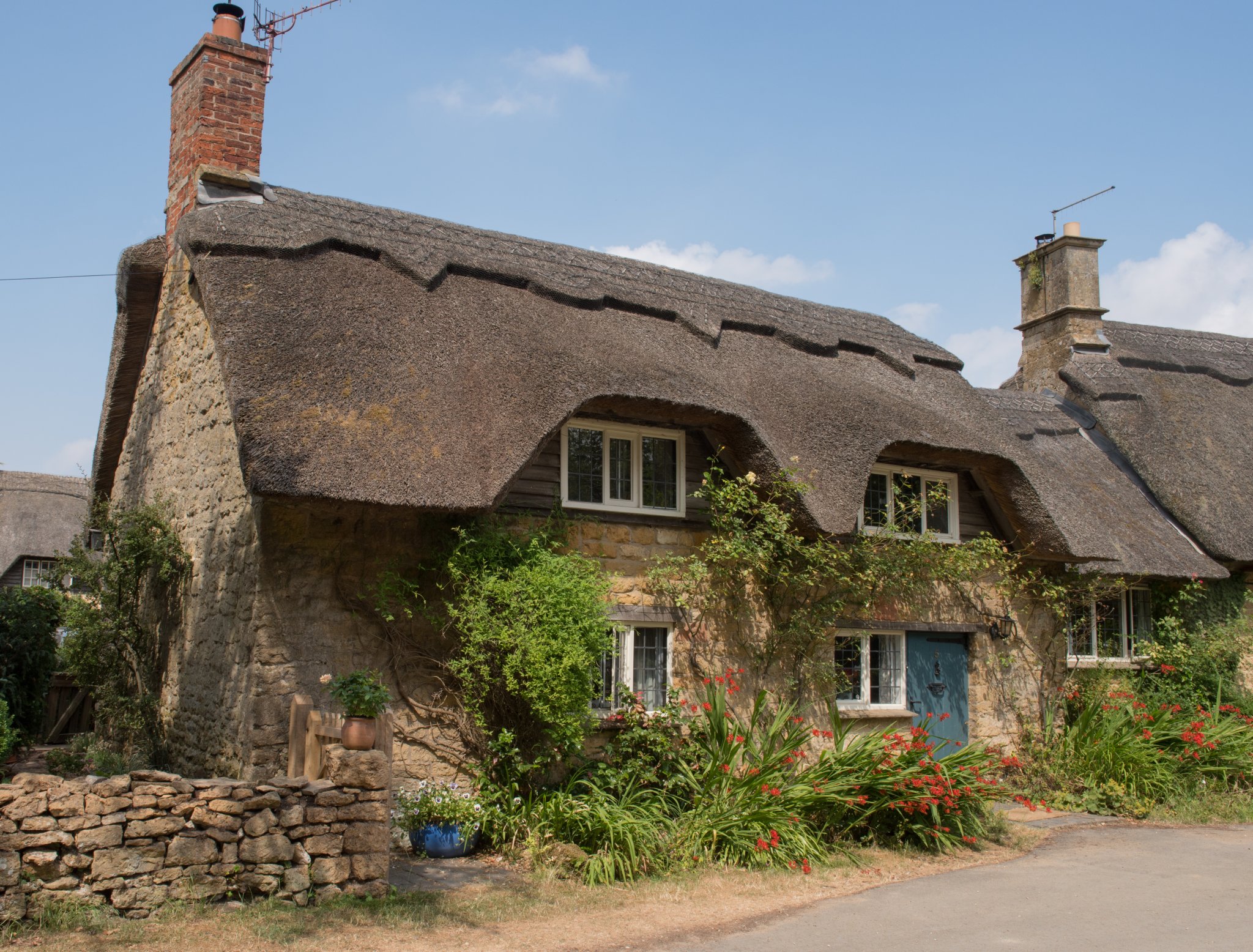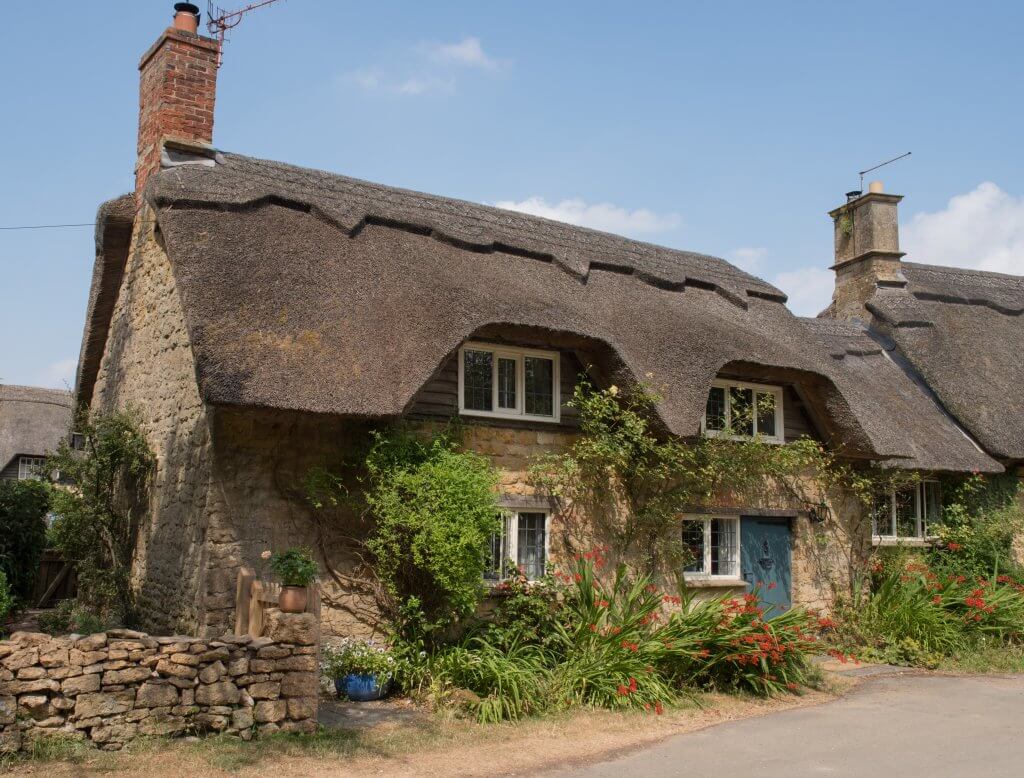 Apart from simply wandering along the riverbank and enjoying the slow paced life here there are a number of tourist attractions in this pretty little village. You can choose to visit Birdland, a trout farm, a model village, a model railway, a motor museum or a perfumery.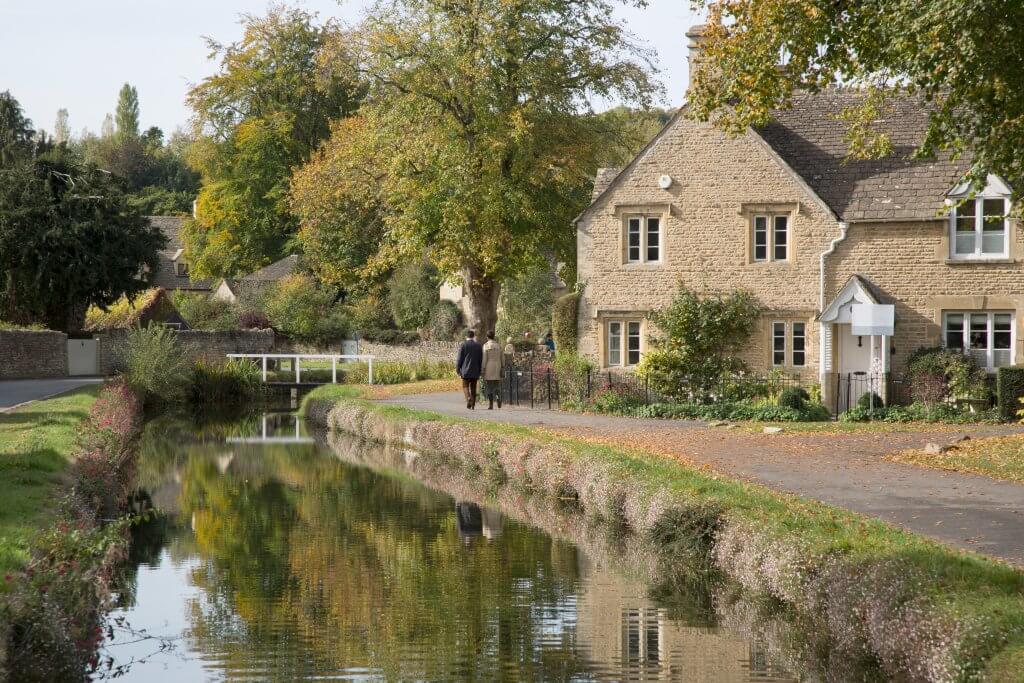 Chipping Camden
If you are looking for a town as pretty as a postcard, then look no further than Chipping Camden. This old wool merchants village is a masterpiece of ancient houses and limestone craftmanship. Because of the wool trade here, it is an area that became affulent and wealthy and this is evident in the buildings you will see here. You can still see the remains of wealthy wool merchants in buildings such as Grevel House and St. James Church. The terraced houses of its historic highstreet are so beautiful I dare you not to fall in love!
Other places to visit near the Cotswolds
If you are staying in the Cotswolds for a few days you may want to venture outside of the Cotswolds area to explore. Here are a few of my favourite places to explore within a two hour drive from The Cotswolds.
London Baby!
While I personally can't get enough of the quaint countryside it was nice to inject some of the vibrant city life into our English roadtrip. You don't get much more vibrant than London! Stay in The Resident Soho and take in a west end show and enjoy this diverse part of London. Or spend the day climbing Primose Hill and wandering the rainbow coloured houses of Notting Hill. I even have a full self-guided walking tour of Notting Hill complete with a map of the best Instagram spots.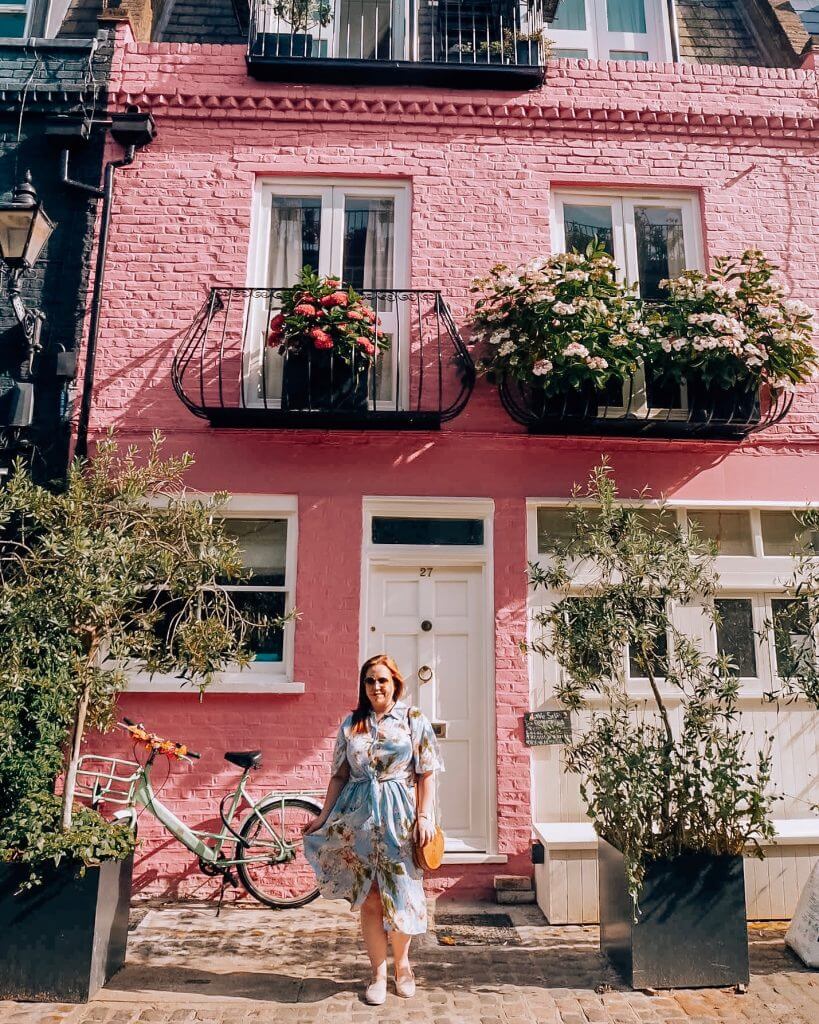 Visit the Bombay Sapphire Distillery
Located in Laverstoke Mill you can find the Bombay Sapphire Distillery. Now before we go any further, you must know that I LOVE GIN! And Bombay Sapphire is one of my favourite gins so I was extremely eager so see how it was made.
It is evident from the moment you arrive at the distillery that, in renovating Laverstoke Mill, Bombay Sapphire has taken the utmost care to preserve the natural ecology and heritage of the site. There has been a mill at the Laverstoke site since 903 AD but the first official record of a mill there was registered in the Domesday Book of 1086.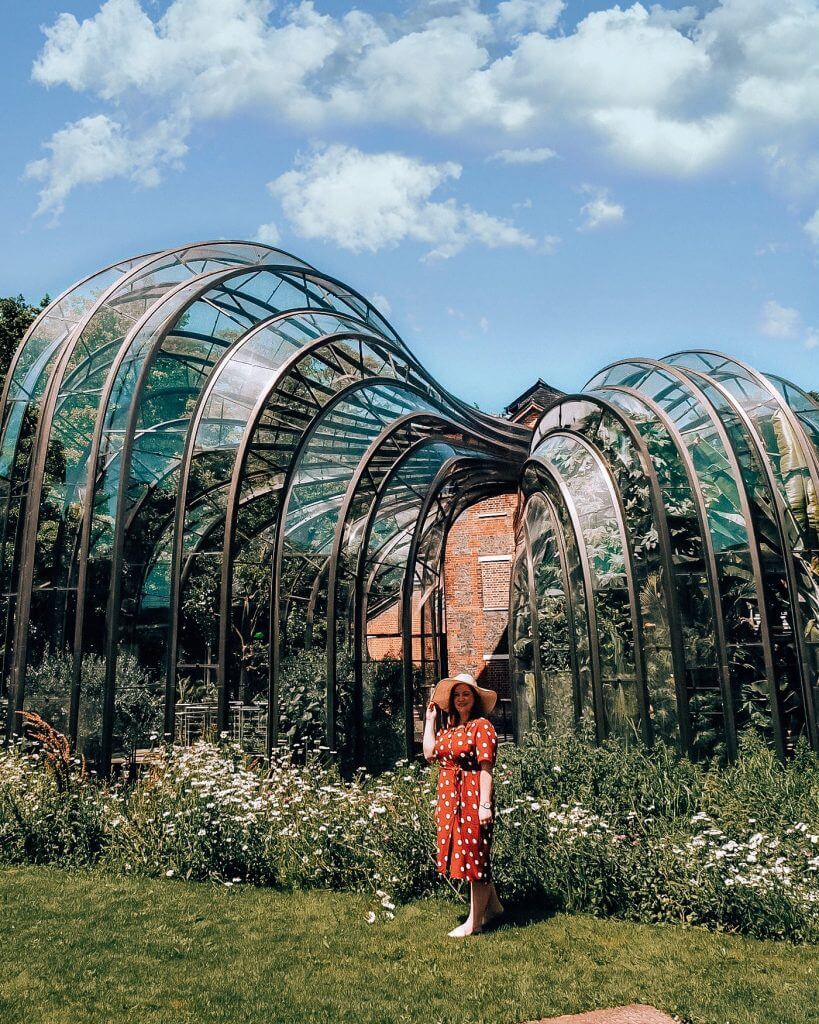 The Bombay Sapphire Distillery is perhaps one of the most stunning distilleries in the UK. You can pre book your tour online and choose from their Self Discovery Experience £20 where you can tour the facility on your own or the Hosted Experience £25.
Throughout both experiences you will be guided into a room containing jars of herbs and botanicals. You will then be asked to smell each jar and mark on a score card the ones that appealed to you most. At the end of your experience the bar tenders at the Mill Bar will make you a signature cocktail based on what you liked. They nailed it for both Mister Lavin and Aaron. I was driving unfortunately, so could not enjoy my cocktail then but I was given a goodie bag of a gin & tonic to enjoy at my hotel room later.
Explore the birthplace of Shakespeare
Stratford-upon-Avon is just outside of the Cotswolds area so it would be a shame to get so close to the birthplace of Shakespeare and not explore it.
Truth be told I had been dreaming of seeing a village of the traditional Tudor half-timbered houses since studying Shakespeare in secondary school. In reality Stratford-upon-Avon was nowhere near as romantic as I had imagined it to be and I have to admit I was really disappointed.
To be fair we did arrive late in the afternoon on a sweltering Summer's day with only an hour to explore so I am solely basing my opinion on first impressions. While those gorgeous timber framed Tudor houses were there I didn't expect to see them intermingled with the local Boots (chain of pharmacies) and McDonalds.
While the entire trip around the Cotswolds was like stepping back in time here it was evident that you were very much in the present!
However , as it is the birthplace of the legend that is Shakespeare I still feel that this town is worthy of a visit. Perhaps with more time we could have wandered down the city's side streets and found its hidden charm or attended one of shows of the Royal Shakespeare Company which has daily shows of all Shakespeare's greatest classics. I also would have loved to have visited Anne Hathaway's cottage. So Stratford-upon-Avon I am not ruling you out just yet.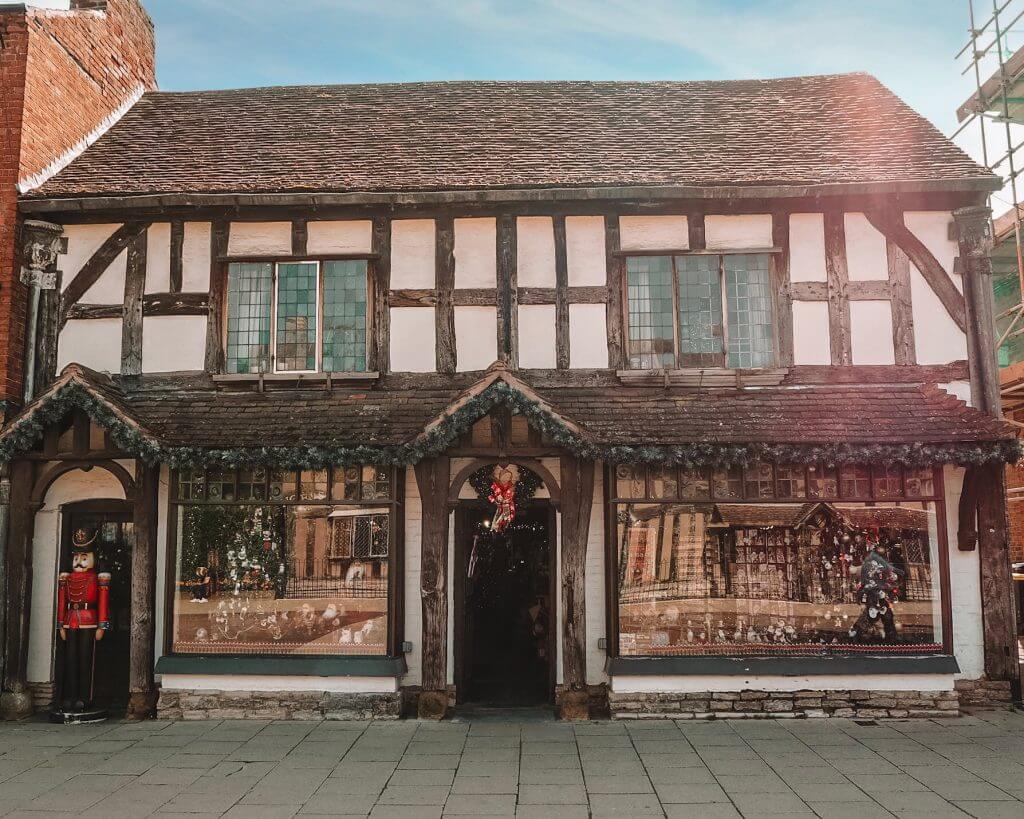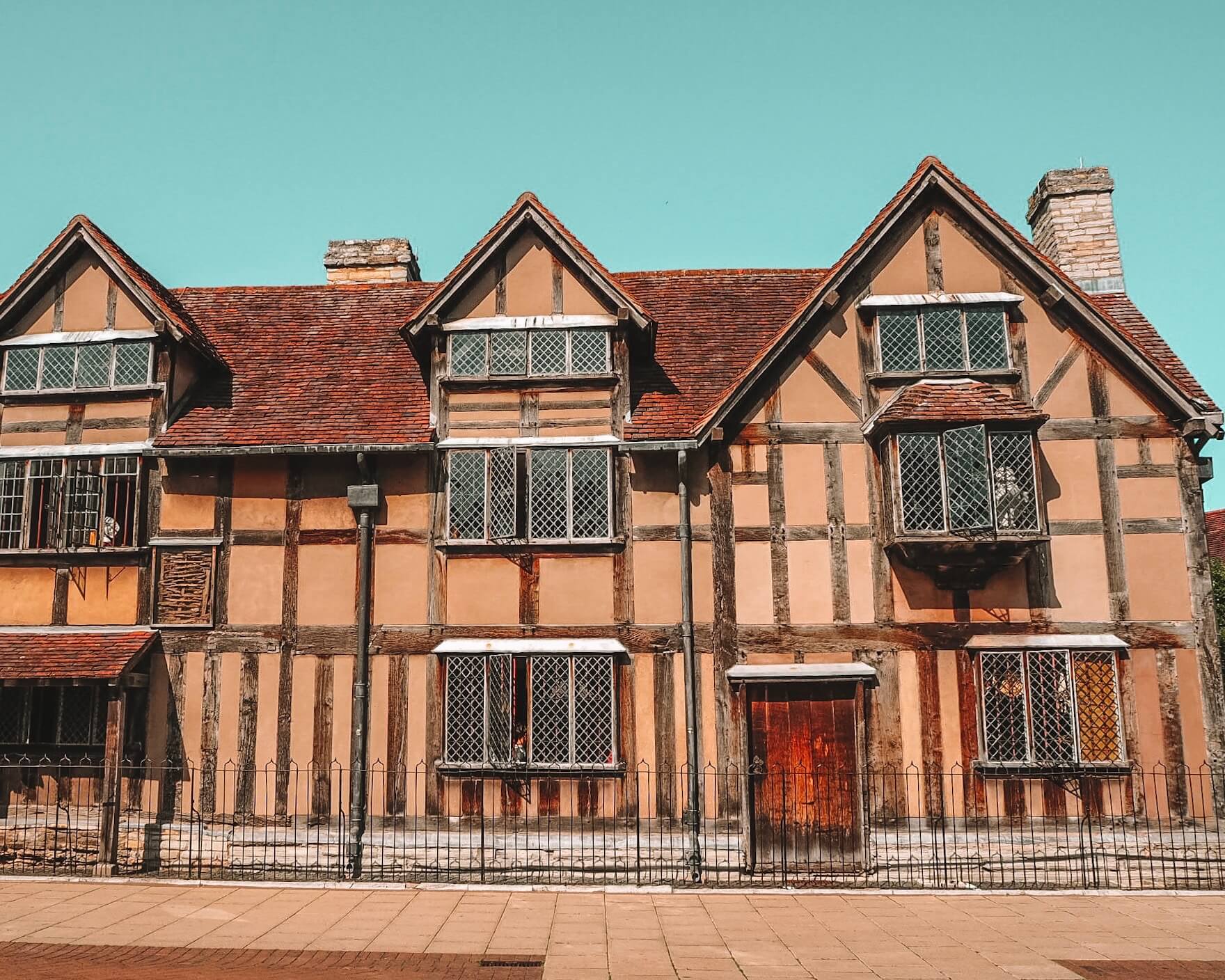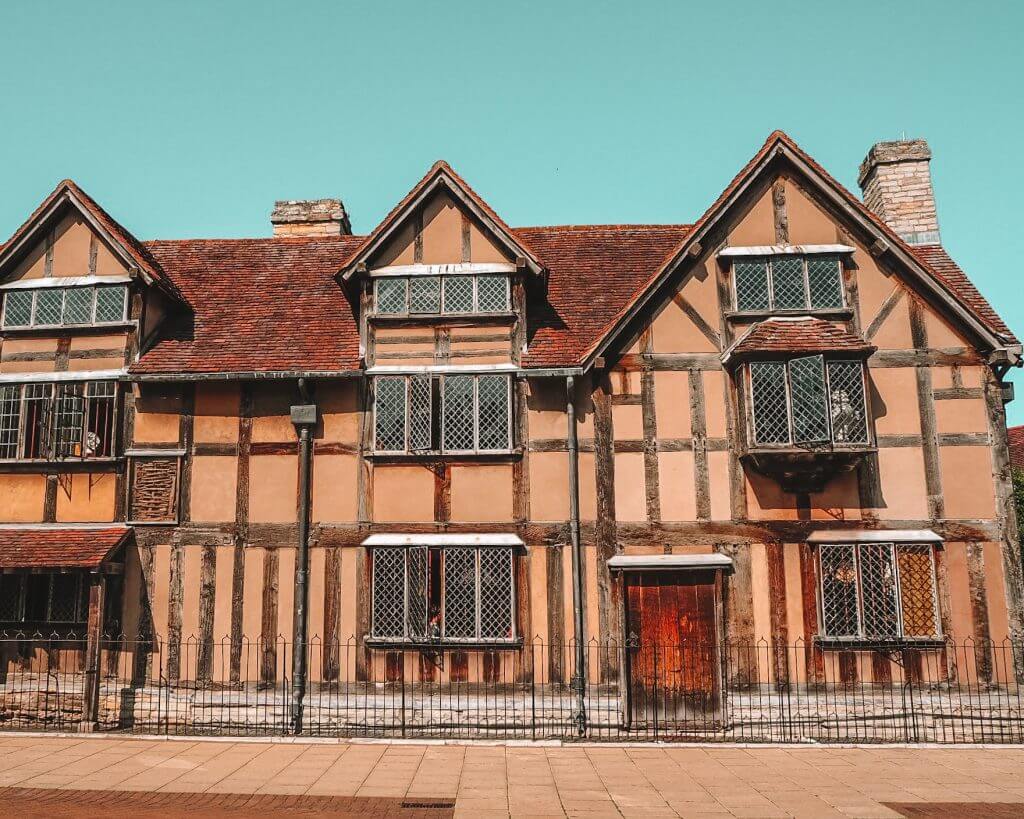 Visit Bath
This was my second time in Bath and I can safely say it is one of my favourite cities. You can read my full post on 10 reasons to visit Bath but in case you need a breakdown think limestone Georgian architecture, afternoon tea, Jane Austen and Roman Baths. The perfect combination don't you think?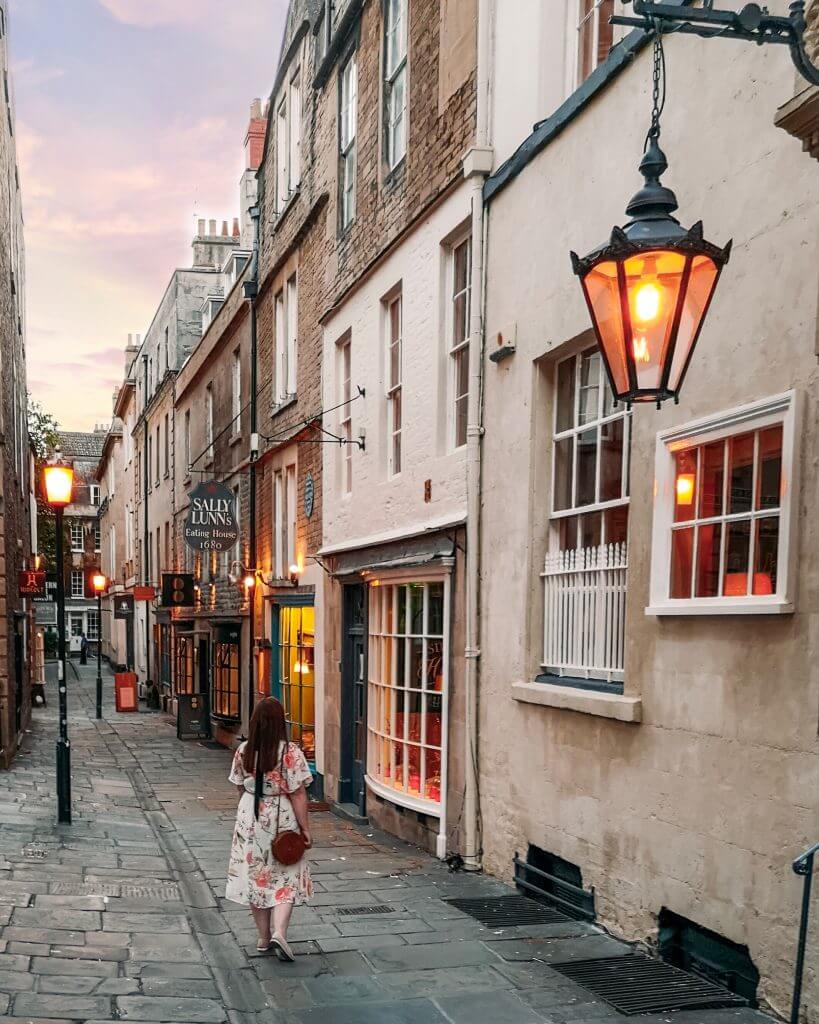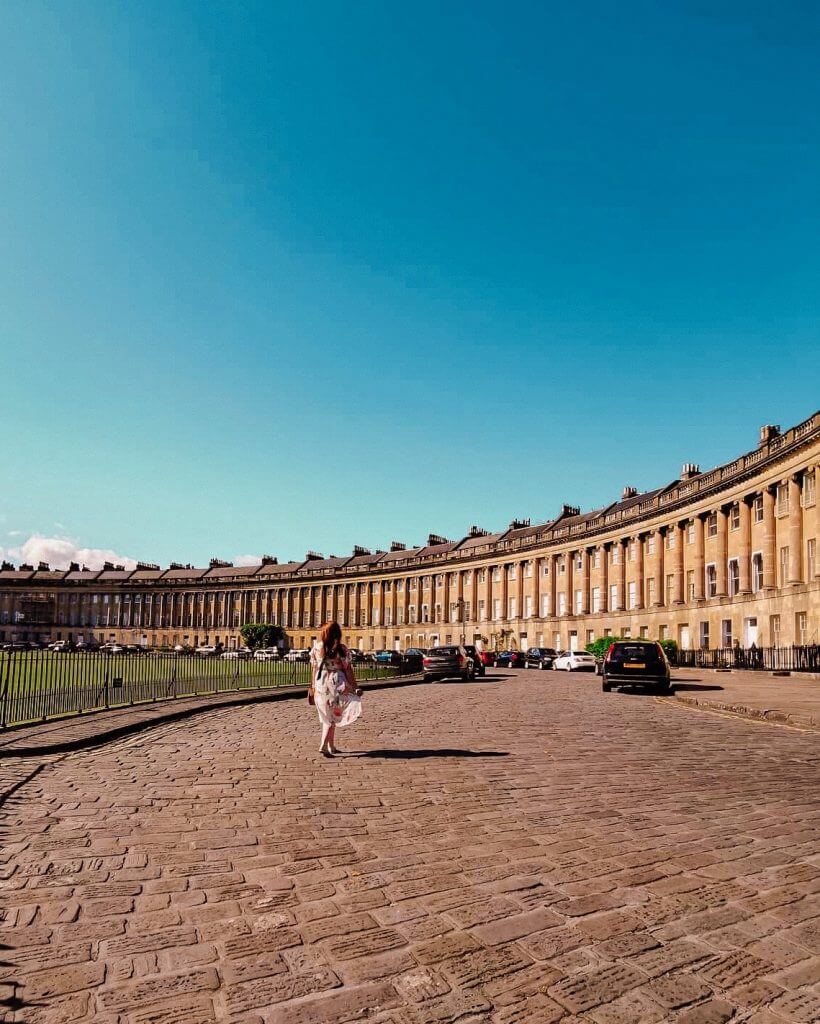 What to pack for the Cotswolds
When it comes to dressing I am a girly girl plain and simple. I have always worn dresses and feel the most comfortable in them. Packing for my trip to the Cotswolds was a dream for me. My plan was to go full on floral dresses and straw hats for my whimisical time in the English countryside. While this might not be the most practical for those of you wanting to traipse across muddy fields, my idea of a trip to the Cotswolds involved strolling picturesque villages and sipping glasses of wine in cosy pubs. You can catch my guide on what to pack for the Cotswolds.
Tips on visiting the Cotswolds
If jostling with bus loads of tourists is not your thing aim for mid-week visits
The most popular towns such as Castle Combe, Bourton-on-the-water and Bibury will be less busy after 5pm on a weekday. This may also be the perfect time to catch a sunset in these idyllic towns
Bring cash as very few of the towns are equipped to deal with debit/credit cards.
Step outside of the villages to walk through the countryside. There are many beautiful walking areas with kissing gates throughout the whole Cotswolds area.
While we were there during a heatwave the weather in the Cotswolds is notoriously changeable so wear layers and bring something warm to cosy up in if it does get cold
Our Itinerary with drive times
Day 1
Fishguard to Wick, Pershore (Real Flower Petal Confetti Company) 3.5 hours
Wick, Pershore to Chipping Campden 27 minutes
Chipping Campden to St Edwards Church Stow on the Wold 16 mins
Stow on the Wold to Bourton-on-the-Water 10 mins
Bourton-on-the-Water to Stratford Upon Avon 39 mins
Stratford Upon Avon to Billesley Manor 12 mins
Day 2
Billesley Manor to The Resident Soho 2.5 hours
Visit London and explore Notting Hill
Day 3
The Resident Soho to Super Vettura (fancy car dealership for Aaron who is a car fanatic!) 1h 10min
Super Vettura to Bombay Sapphire Distillery 47 mins
1pm booking at Bombay Sapphire
Bombay Sapphire to Bibury 1 hour 7 mins
Bibury to DeVere Cotswolds Water Park 18 mins
Day 4
De Vere to Castle Combe 43 mins
Castle Combe to Bath Abbey Hotel 32 mins
Spend the day exploring Bath
Day 5
Bath to Fishguard Ferry 2 hrs 46 mins
Map of our Roadtrip around the Cotswolds, England
Click here to download a copy of our roadtrip around the Cotswolds, England
I hope that you enjoyed my guide on Cotswolds best villages and that you have found some inspiration to visit this beautiful part of the U.K. One thing for sure is that you will never get enough of this gorgeous area and no matter how many times you go back there will always many more fairytale villages to explore.
**Disclaimer: Our stay in all of the hotels mentioned in this post was complimentary but I will only recommend hotels to you guys that I have tested myself and love. Your trust as readers is the most important thing to me and I will always be completely honest in my reviews **
Are you new here? Join thousands of other happy readers and subscribe to All about RosaLilla blog via email. The good news is that by signing up via email you will get exclusive travel deals straight to your inbox. The only other place that I publish these deals is on Instagram stories, so be sure to signup to get the heads up on amazing travel deals to save you money when booking.
I also share everything about myself on Instagram with nothing held back so be sure to follow along there.
If you liked this you might also like:
What to pack for the Cotswolds
Fairytale locations in Ireland, Swiss Cottage Cahir
My Lyme story and how I survived Lyme Disease.
Until next time you crazy kids!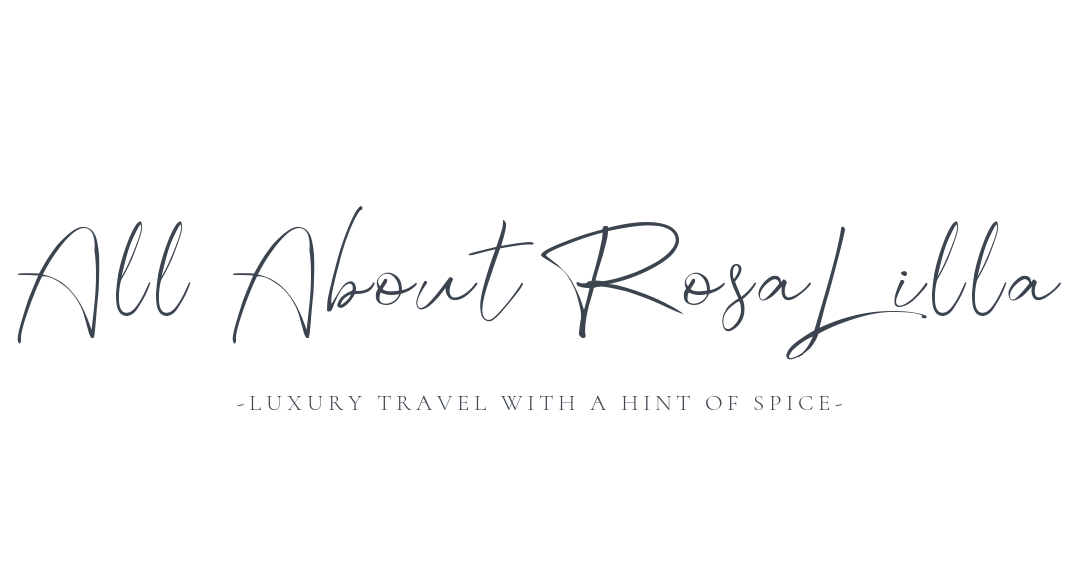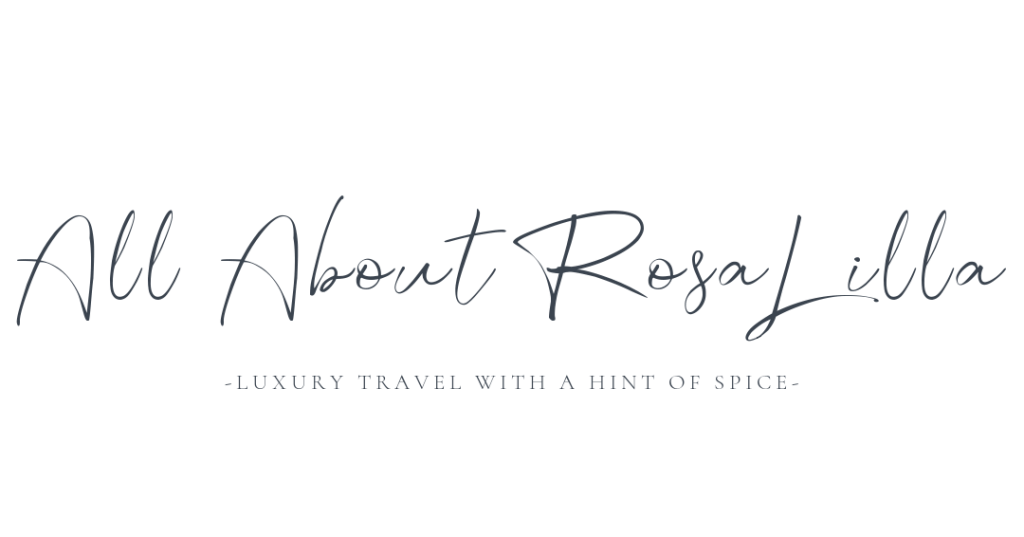 Sharing is sexy!