Never mind a white Christmas, there is no denying that both myself and Mister Lavin are dreaming of a Cotswolds Christmas. You don't need to watch The Holiday on repeat to know that a Cotswolds Christmas would be extra magical. The Cotswolds at any time of year is chocolate box perfection but can you imagine it with that extra mystical sprinkle of snow? Imagine frosty mornings, pretty villages decked in twinkling lights, pubs with open cosy fires, the smell of Christmas pine and maybe even a snow flurry or two and its easy to see why a Cotswolds Christmas should be on everyone's travel bucket list.
Whether you're planning a Christmas break in the Cotswolds or even if you just live locally and want to get into the spirit of the season, here is our list of the best things to do in the Cotswolds at Christmas, from light trails and ice skating to beautiful Christmas markets and festive events.
What is there to do in the Cotswolds at Christmas?
Think about real life gingerbread houses covered with glistening frost or snow and you can only imagine how beautiful the Cotswolds is at Christmas. The Cotswolds is an Area of Natural Beauty and we are here to tell you that it really is! The entire region will have you feeling like you are the main character in a magical story book.
A Christmas break in the Cotswolds should be on every family's bucket list. The villages and market towns of the Cotswolds are already picture-perfect so just imagine them draped in Christmas decorations. Conjure up traditional Christmas scenes at your holiday accommodation, whether you are looking for an intimate getaway with a loved one, an extended family celebration or a festive family vacation.
What is the best part of the Cotswolds to visit?
When people think of idyllic English countryside more than likely they are picturing the Cotswolds. It is an area famed for its rolling hills, fields blossoming with poppies during the summer, sweeping vistas and lots of pretty villages to explore. Little wonder then that it provided a backdrop for the fictional worlds of The Brontë Sisters​ and Jane Austen and even inspired the great poet, William Blake. The Cotswolds is home to some of the prettiest towns and villages in the UK but with an area that covers almost 800 square miles and runs through five counties, what exactly is the best part of the Cotswolds to visit?
In another blog post we have found the Cotswolds best villages for you, with a map included to help you explore the prettiest villages in England. You can find our full Cotswolds itinerary and where to stay during your Cotswolds roadtrip. I recommend reading both to help you plan your ultimate Cotswolds Christmas vacation. We also highly recommend staying in an Elizabethan Manor House in the Cotswolds for at least one night during your stay. We stayed in the beautiful Billesley Manor Hotel where Shakepeare himself penned "As you like it" in 1599. He even married his beloved Anne Hathaway in the little church still on the grounds of the hotel.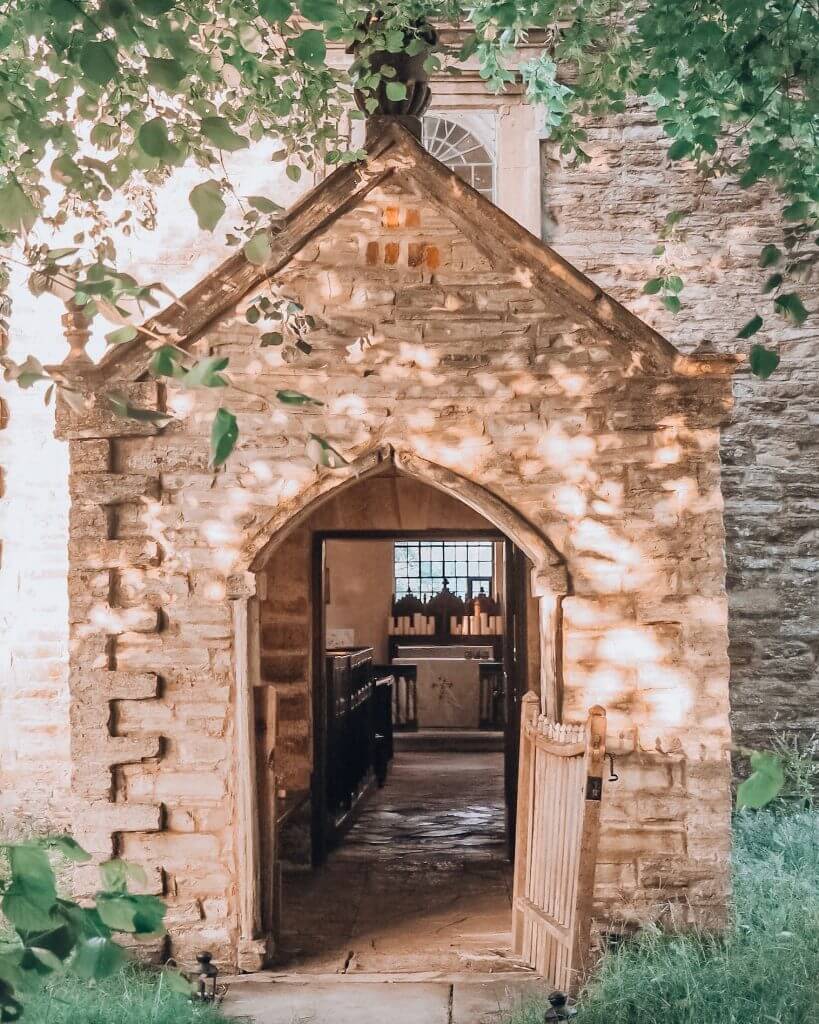 Are there Christmas markets in the Cotswolds?
Bath Christmas Markets
Soak up the sights, smells and festive ambience of Bath at Christmas during your Cotswolds Christmas holiday. Regularly voted one of the most popular events in the U.K., Bath Christmas market attracts visitors from all over the world. There are over 150 twinkling wooden chalets spread out across the picturesque Georgian streets of Bath selling high-quality artisan products. Set in the picturesque streets surrounding Bath Abbey, there couldn't be a more perfect and magical setting for you to do your Christmas shopping. If you need more convincing about why you should visit the romantic atmosphere of Bath, then check out our post on things to do in Bath U.K., after all if it's good enough for Jane Austen it has to be pretty special! We highly recommend staying in the Abbey Hotel Bath during your time exploring the Bath Christmas markets, the location alone is incredible.
Be sure to check out our full guide on Christmas in Bath.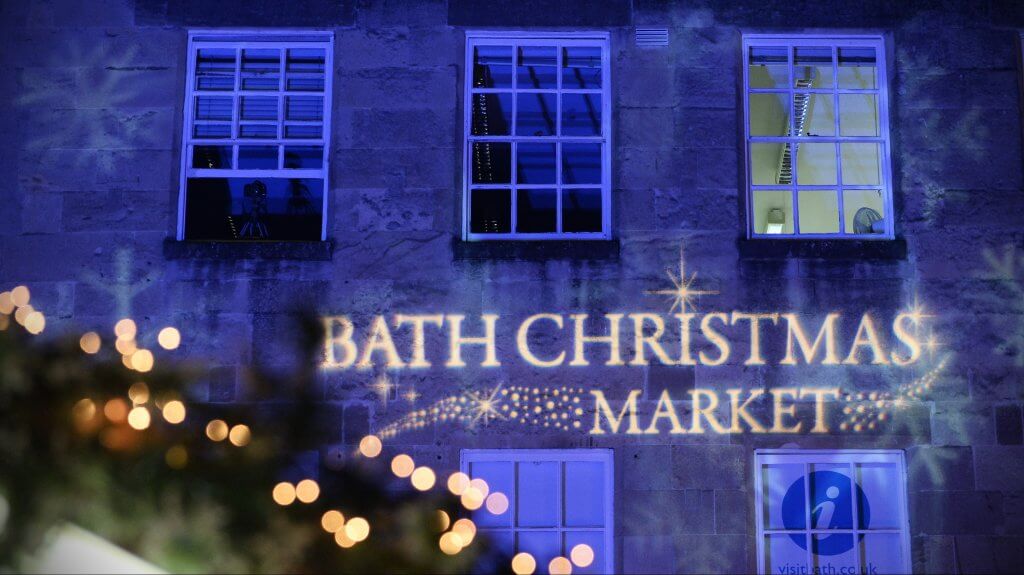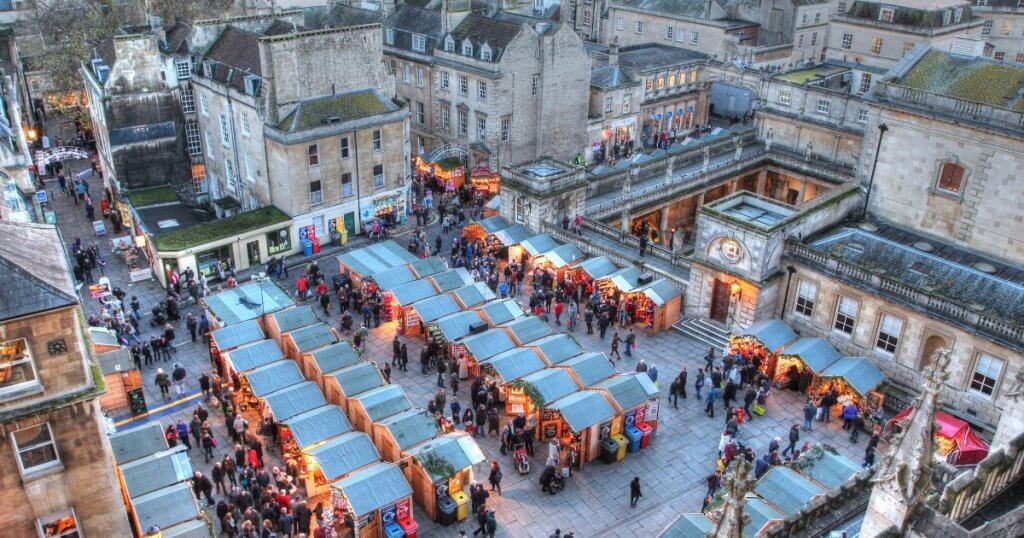 Cheltenham Christmas Market
The Cheltenham Christmas Market takes place at the Promenade in Cheltenham, Gloucestershire, GL50 1PJ. Cheltenham Christmas market gives Bath a run for its money with over 40 huts to wander around. Entrance is free, so it is the perfect place to pick up some last minute Christmas shopping or enjoy some festive treats.
Be sure to try some ice-skating at Gloucestershire's only undercover ice rink so you don't have to worry about the weather, with hot drinks at the Imperial Garden Bar or enjoy dinner in the Garden Bar Orangery afterwards. Make sure to catch the Santa experience at Gloucestershire Warwickshire Steam Railway.
Top Tip: Use the Park and Ride service located at Arle Court (GL51 6SY) and Cheltenham Racecourse (GL50 4SH) for convenience.
Gloucester Quays Victorian Christmas Market
If Christmas isn't the same for you without watching "A Christmas Carol" why not get into the Dickensian festive spirit for yourself at Gloucester Victorian Christmas Market. You will find numerous decorated stalls nestling around the ice rink selling everything from tasty food and drink to children's toys, artisan jewellery, home decor, clothes and accessories. Christmas music fills the air at the Quays while characters including street urchins, ruffians, chimney sweeps and Victorian policemen are all guaranteed to enhance the festive mood.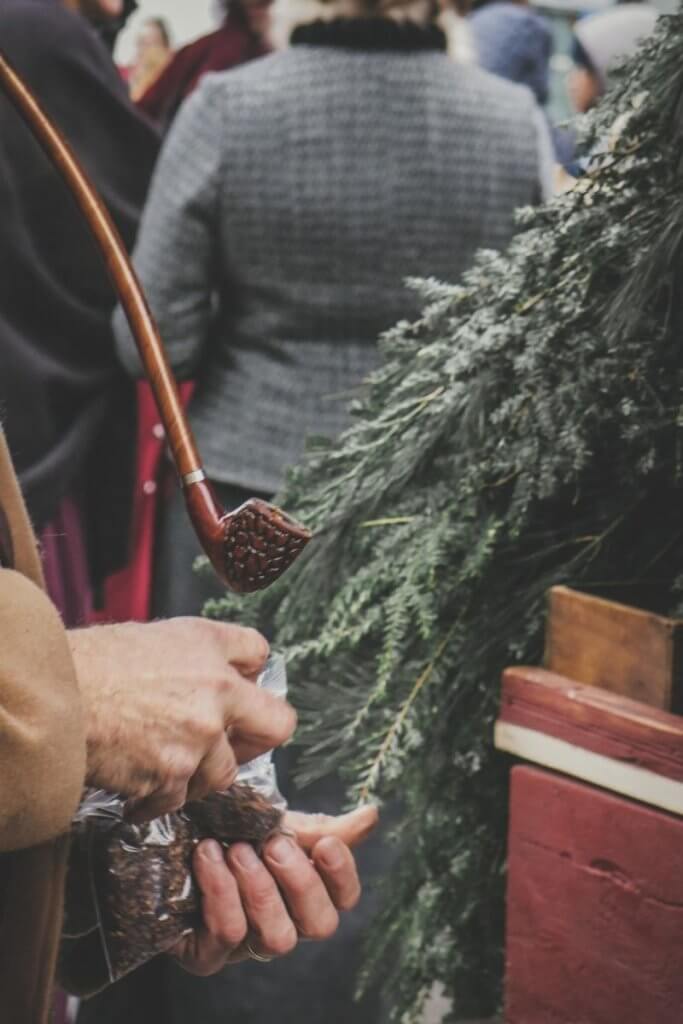 Cirencester Christmas Markets and Advent Festival
The fantastic Advent street Christmas Market is just magical with twinkly Christmas lights, a beautiful Christmas tree and live music and carols from local community groups. It is a unique and festive Christmas shopping experience with a wide array of high quality traders and craftsman. Stall hightlights include local craft cider, amazing local food and Perry beer. You can also find handcrafted wooden toys, scented candles, jewellery & accessories all from local artists.
Entrance is free and you can find the markets on Market Place, postcode GL7 1QD.
Does Bourton-on-the-Water have a Christmas market?
The Christmas Fayre at Bourton-on-the-Water is definitely a must visit during your Cotswolds Christmas. Bourton-on-the-Water really is a small Christmas market by comparison to Bath and Cheltenham, but it's a pretty riverside Christmas market in the Cotswolds that should really be experienced. There is even a Christmas tree in the middle of the river Windrush that looks so pretty with all of its lights on, especially if it snows.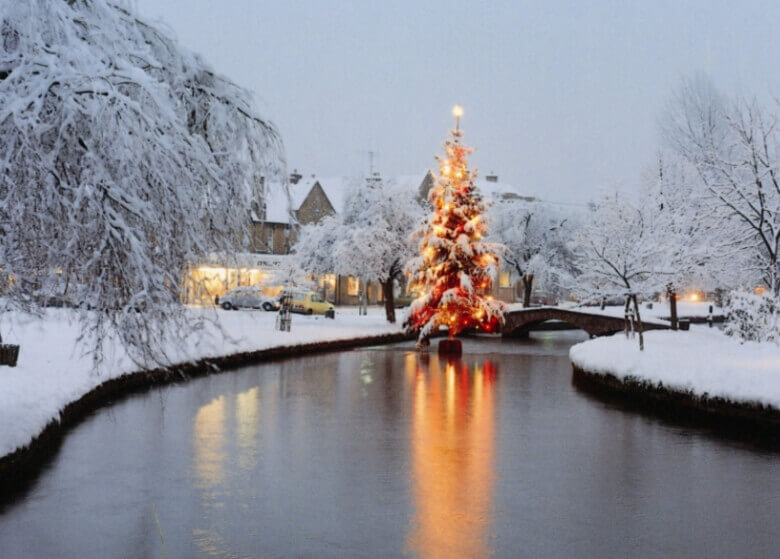 Bourton-on-the-Water has some amazing and unique shops to purchase both traditional Christmas gifts, local produce and luxury items, with many boutiques that you won't find anywhere else. The small Christmas market alongside the river is not only beautiful it also makes for a delightfully intimate shopping experience.
Top Tip: There are two large Pay & Display car parks that are within easy walking distance to the Christmas markets in the village. The postcodes for both are GL52 2BN (Rissington Road) and GL54 2EN (Station Road) so Google maps should help you where to find them.
Christmas at Blenheim Palace
Blenheim Palace's picture-perfect gardens come to life at this time of year. They are filled with Christmas cheer as over a million lights and seasonal sounds fill the air. It is an incredible place to enjoy the build-up to Christmas with family and friends as you discover glittering tunnels of light, dancing lakeside reflections and trees drenched in jewel-like colours. For a moment of reflection, pause at mesmerising flickering flames in the fire garden, larger-than-life illuminations and don't forget to hunt for Santa along the way.
You can also visit the Kingdom of the Snow Queen and explore the Palace rooms, each one exquisitely transformed and filled with hidden surprises. Stumble upon the glistening Land of Snowflakes filled with a silvery frost-covered forest and venture into the wintery Kingdom of Ice adorned with thousands of shimmering crystals. As if the Cotswolds isn't fairytale enough for you, you will actually feel like you are stepping into a story book here.
Enjoy the Spectacle of light at Sudeley Castle
One of the highlights of the winter calendar in the Cotswolds is the magical Spectacle of light at Sudeley Castle. The beautiful light displays will take you on a journey of wonder and discovery around the castle's stunning grounds. It is awe-inspiring and a truly memorable evening out for all the family. It is the perfect place to enjoy your Cotswolds Christmas.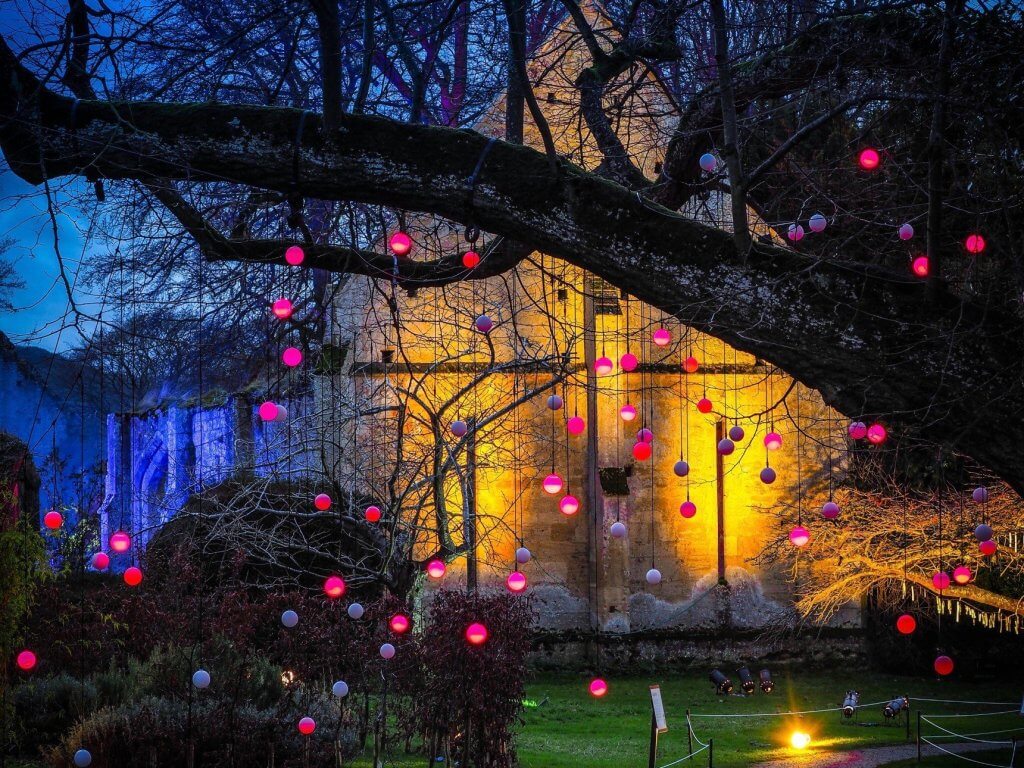 Where is Father Christmas in the Cotswolds?
The top places to visit Santa Claus in the Cotswolds are:
Evesham Light Railway
Cattle Country – in true Cotswolds style you will be taken to see Father Christmas by tractor!
Great Western Steam Railway – hop on board a steam train at Cheltenham station that will transport you to Winchcombe to see Santa himself in a very special grotto.
Eastnor Estate
Corinium Museum
Perrygrove Railway
Narnia at Cheltenham Town Hall – enter through the wardrobe just like in The Lion, The Witch and The Wardrobe and be greeted by Mr Tumnus and the White Witch of Narnia. If you would like to read more about where C.S. Lewis got his inspiration for Narnia then don't miss our blog post on the Malvern Hills.
Puzzlewood – enjoy a woodland adventure on your hunt for Father Christmas
Clearwell Caves – magical at any time of the year but even more so at Christmas
Gloucester Waterways Museum – enjoy a boat trip on the Gloucester waterways with the big man himself as he steps on-board to bring some Christmas cheer.
See Santa's workshop at Cirenchester Park
You don't need to book a flight to Lapland to go and see Santa's workshop. Watch your little one's face light up and fill with wonder as you enter Santa's magical toy factory in Cirenchester Park before having the opportunity to meet Father Christmas himself.
You will find the elves hard at work making toys for all of those good girls and boys. You can also visit the Post Room, the elves in elf school and watch as they build train sets, rocking horses, giant drums and more to deliver to all of the boys and girls on the nice list. After leaving the toy workshop, be transported into a snowy wonderland where you will have the opportunity to sit in Father Christmas's sleigh and visit Bruno the reindeer, Rudolph's best friend in his stable.
Top Tip: There is limited parking at The Old Kennels
Go ice-skating with the whole family
Fall under the captivating Christmas spell of the Cotswolds by enjoying a whirl around one of the area's outdoor ice-skating rinks with your family. Don your skates at Gloucester Quays and take a turn around its glittering outdoor ice rink or admire the festive scene from above on the Ferris wheel. Alternatively, take a spin around Cheltenham's ice rink in Imperial Gardens, the site of the town's original Winter Gardens and skating rink in the late 19th century!
Watch a Christmas movie in Gloucester
Bring the outdoor cinema indoors for winter at Gloucester Brewery's Warehouse 4 Taproom, a waterside bar and brewery in the city's docks in association with the Alfresco Film Company. Relax in deckchairs and get cosy in blankets, while popcorn and hot chocolate will keep you warm during showings of festive favourite films schedulded for dates in December.
Enjoy a hearty Christmas pub lunch
Get cosy and enjoy a hearty Christmas pub lunch with your friends and family. We personally love cooking at Christmas but if you really want to relax and let someone else take charge of the Christmas dinner then these are some of our favourites.
The Ebrington Arms, Chipping Campden
The Lion, Winchcombe
The Old Stocks Inn in Stow-on-the-Wold
Eight Bells Inn in Chipping Campden
The Feathers in Woodstock
The Slaughters Manor House in Lower Slaughter
The Wild Rabbit, Kingham
The Royal Exchange, Hartpury
Useful tips for enjoying a Cotswolds Christmas
The best way to get to and travel around the Cotswolds is by car. This way you can visit more than one Christmas market in a day
Most car parks are free in the towns and villages and some of the bigger towns offer Park and Ride
Almost all towns and villages have public toilets, some of which charge a small fee to use so make sure you carry some change with you
Bear in mind that most of the shops are closed on a Sunday
Always book ahead for activities and meals out as the Cotswolds is very popular, especially because it looks like a fairytale at Christmas
Most pubs are dog friendly so feel free to bring your beloved pooch to spend Christmas with you in the Cotswolds
Avoid travelling to well-known locations on a Saturday, as even though parking is free, you will struggle to find a space!
Incredible places to stay during your Cotswolds Christmas
You will be spoilt for choice when it comes to picturesque and charming places to stay for your Cotswolds Christmas. Here is our round up of the best places to stay in the Cotswolds.
Hawford House, Stow on the Wold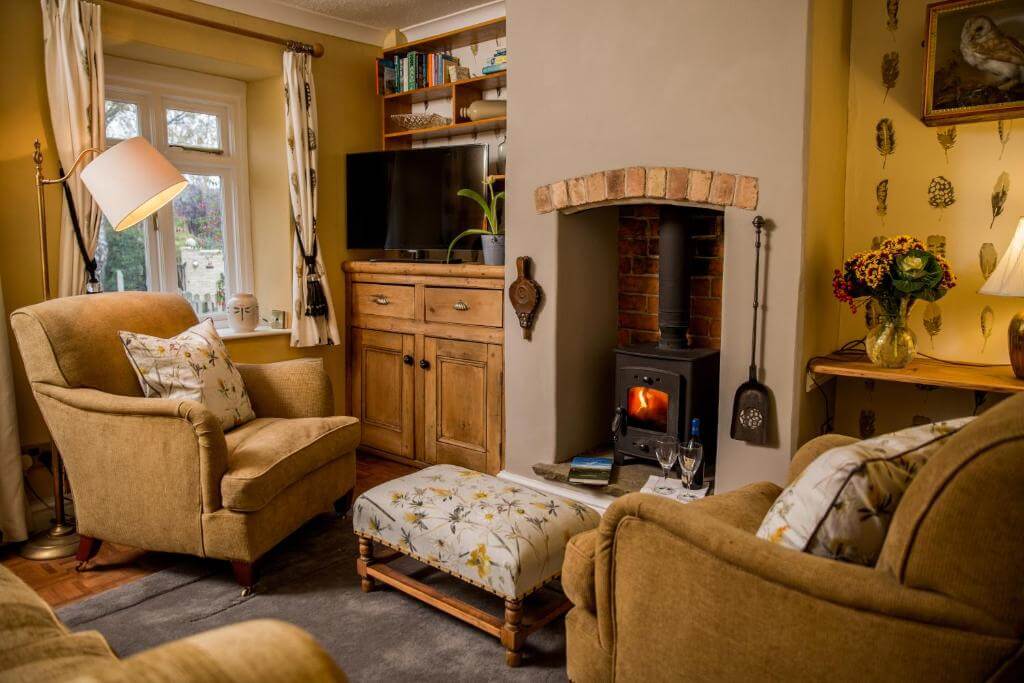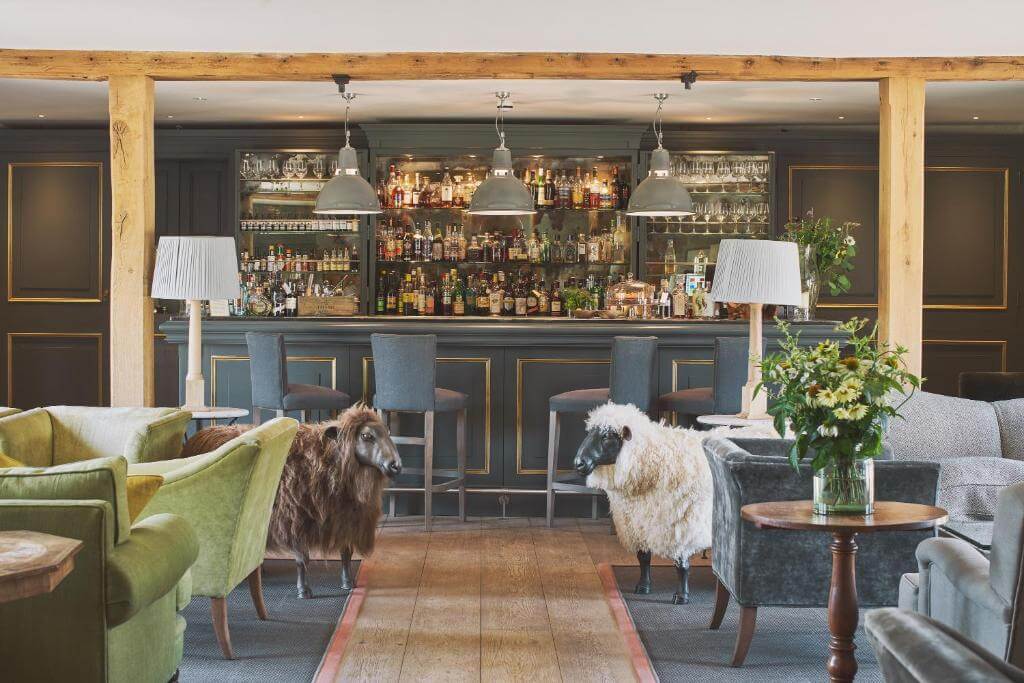 Little Tithe, Bourton-on-the-Hill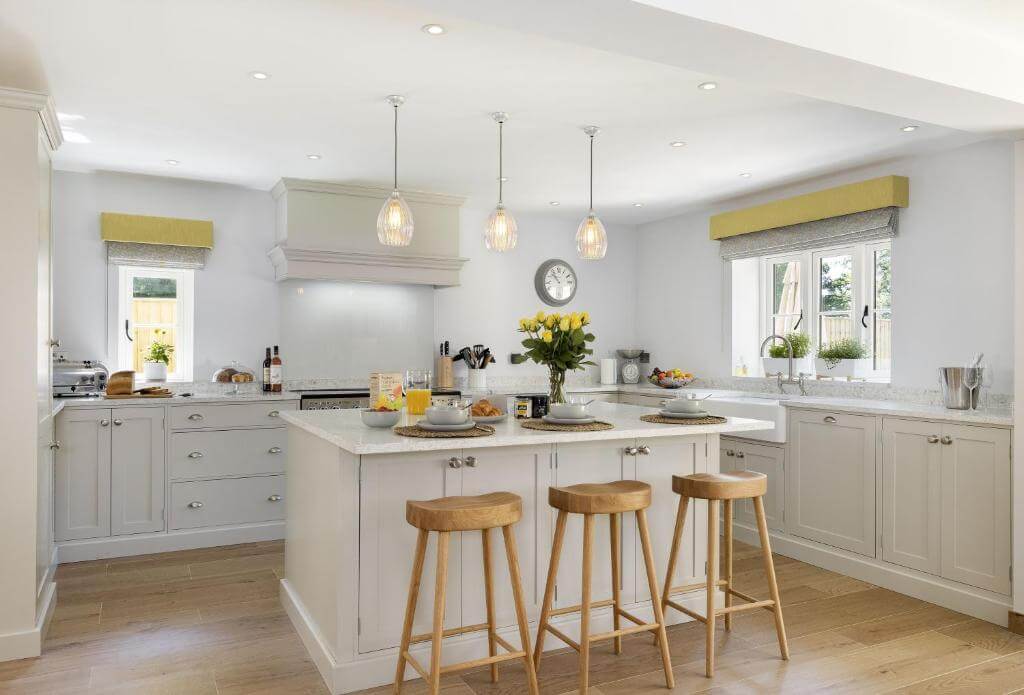 Why choose a Cotswolds Christmas?
The Cotswolds are stunning all year round, but at Christmas they become almost magical. The picture-perfect landscapes and villages take on a Christmas card appearance, while the castles, light displays, and markets offer enjoyment for all the family.
Your very merriest Cotswolds Christmas starts here!
Are you new here? Join thousands of other happy readers and subscribe to All about RosaLilla blog via email. The good news is that by signing up via email you will get exclusive travel deals straight to your inbox. The only other place that I publish these deals is on Instagram stories, so be sure to signup to get the heads up on amazing travel deals to save you money when booking.
I also share everything about myself on Instagram with nothing held back so be sure to follow along there.
If you liked this you might also like:
Until next time you crazy kids!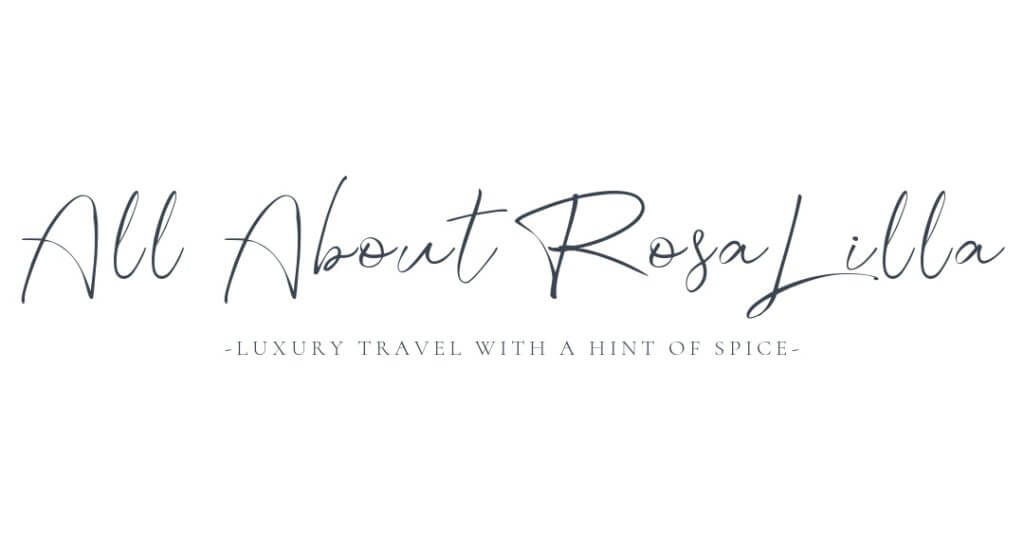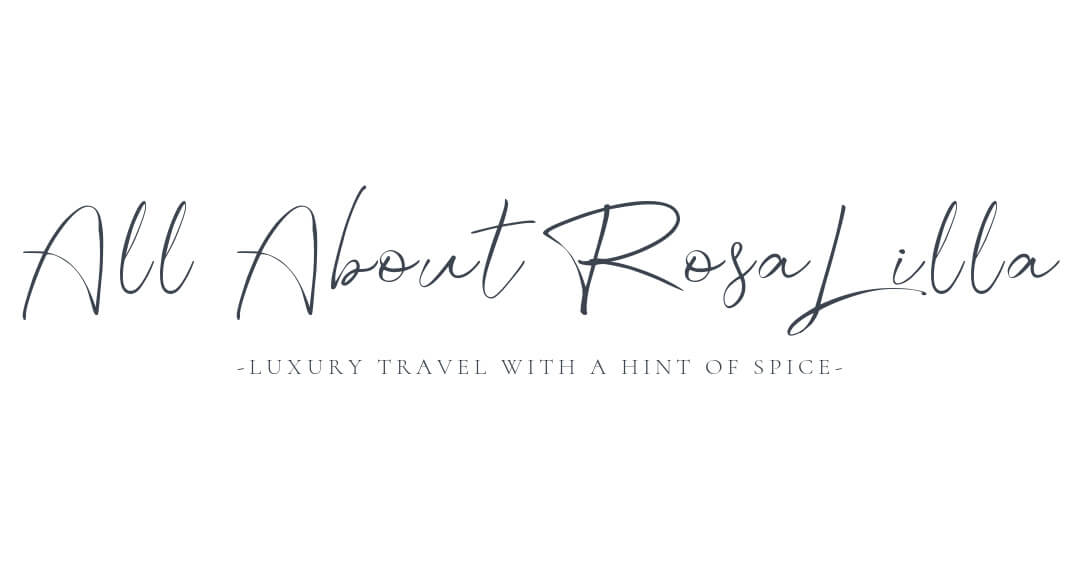 Sharing is sexy!