I literally felt like royalty driving into the beautiful grounds of Billesley Manor and seeing the breathtaking Elizabethan Manor House for the first time. Guys! I was actually walking in Shakespeare's own footsteps. It is here in Billesley Manor that he married his beloved Anne Hathaway in 1582. He also penned "As You Like It" in this very manor in 1599. So I was more than excited to see what actually staying in an Elizabethan Manor House in the Cotswolds was really like and I'm ready to spill the beans to you guys.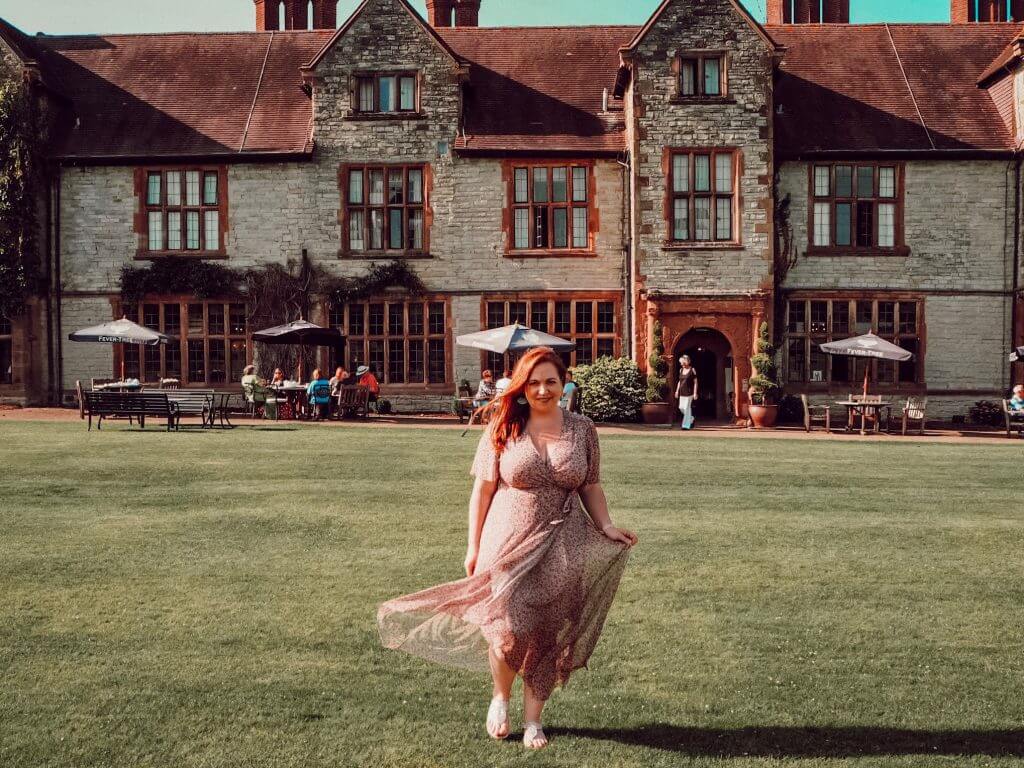 Where is Billesley Manor?
Located just about 15 minutes from Shakespeare's home town of Stratford-upon-Avon you will find this breathtaking 16th Century Elizabethan Manor House. Technically just outside of the Cotswolds it is still the perfect base for exploring this beautiful part of England.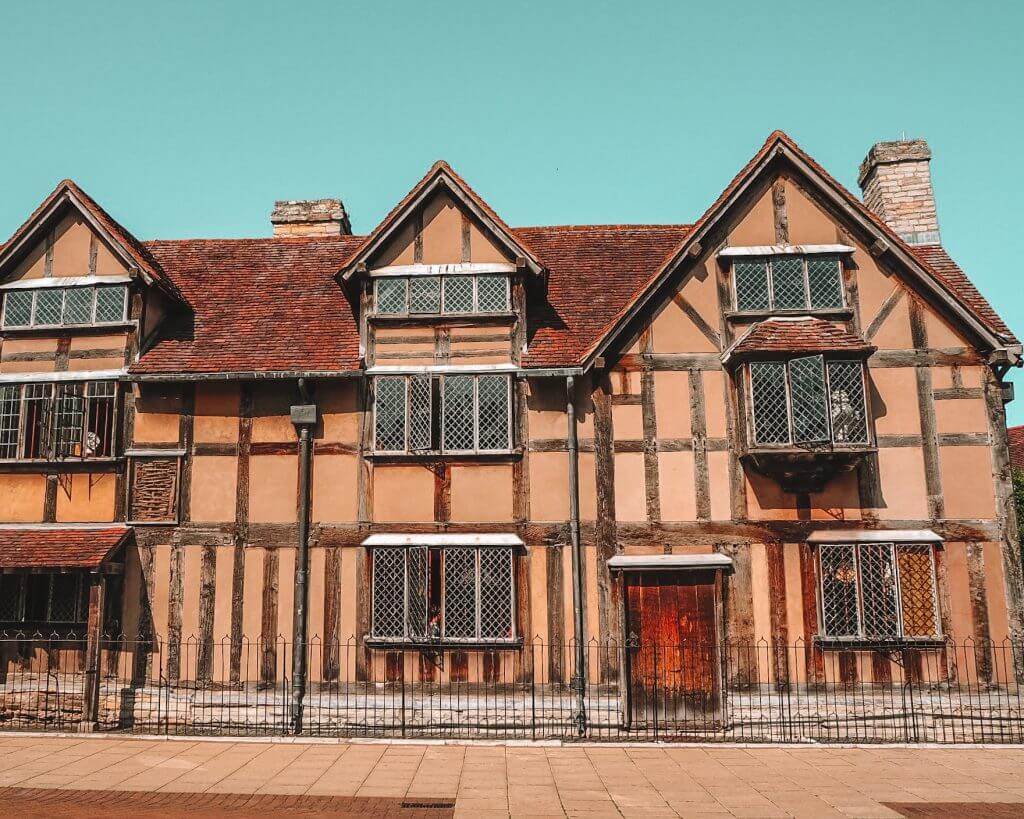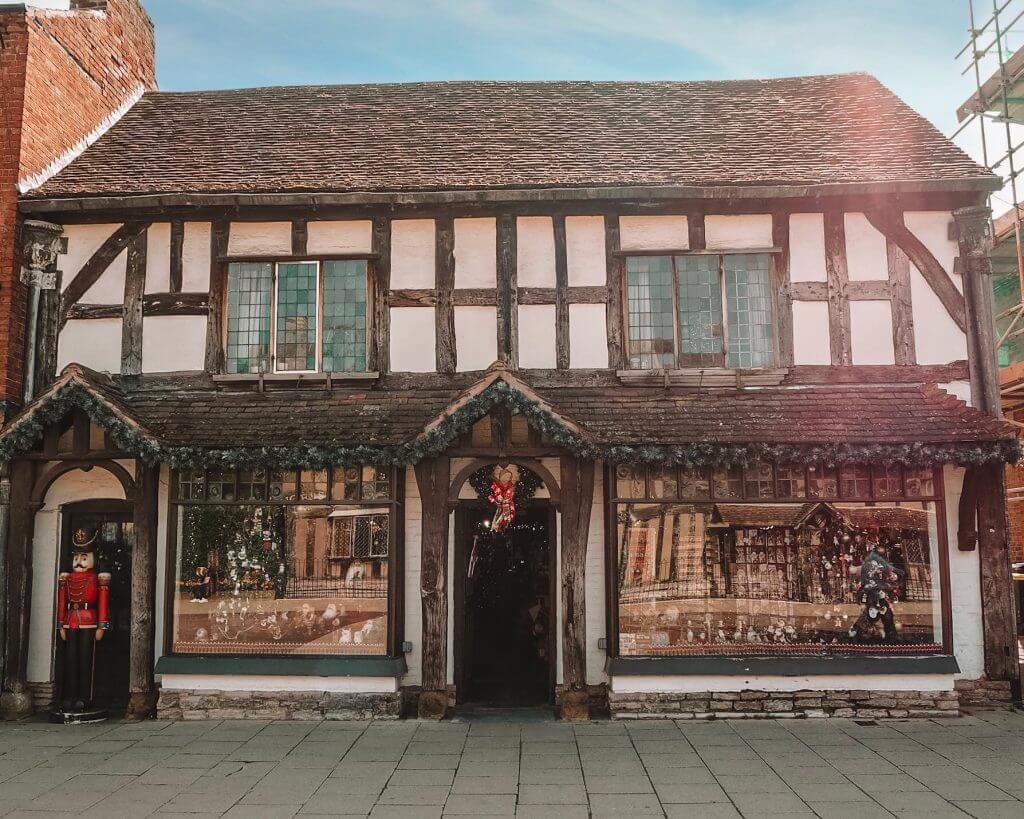 As You Like It
The history here is just tangible. Billesley Manor is referenced in the Domesday Book and the property has an 11th century church on its grounds where Shakespeare is believed to have married Anne Hathaway. Perhaps the most magical thought of all is that local legend claims that Shakespeare wrote "As You Like It" in the Library of this beautiful Manor House. You certainly feel the presence of this great Bard here and you can just imagine him writing the immortal line "The whole world is a stage" while looking out at the beautiful gardens.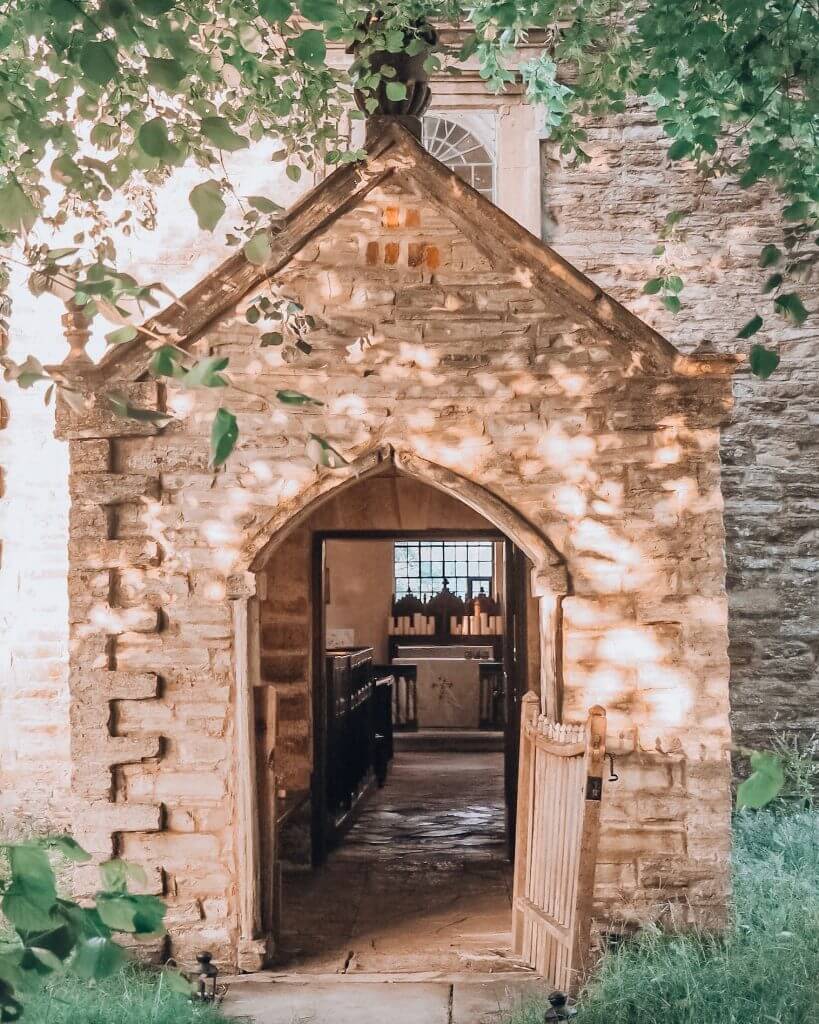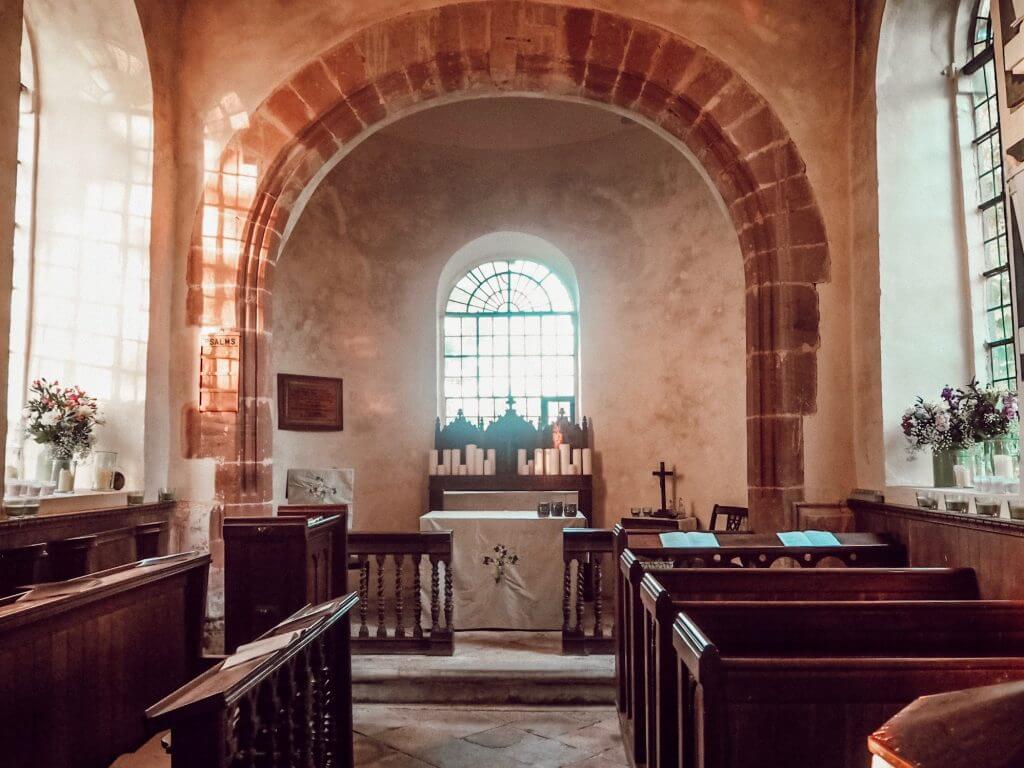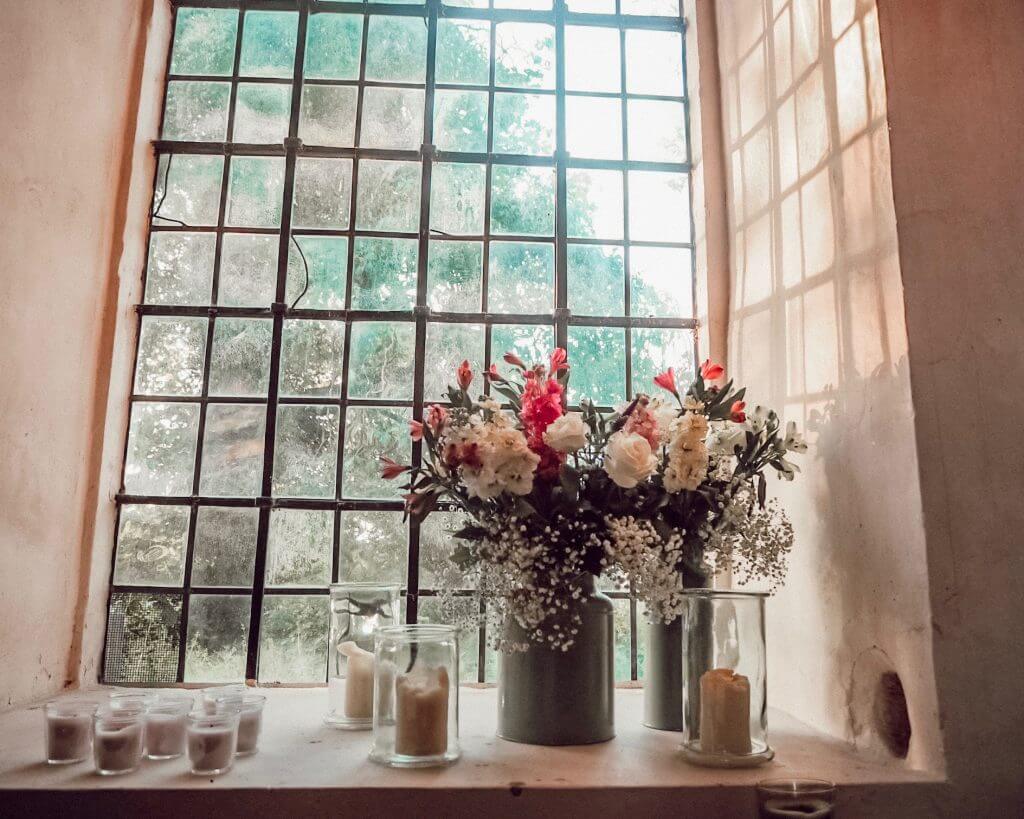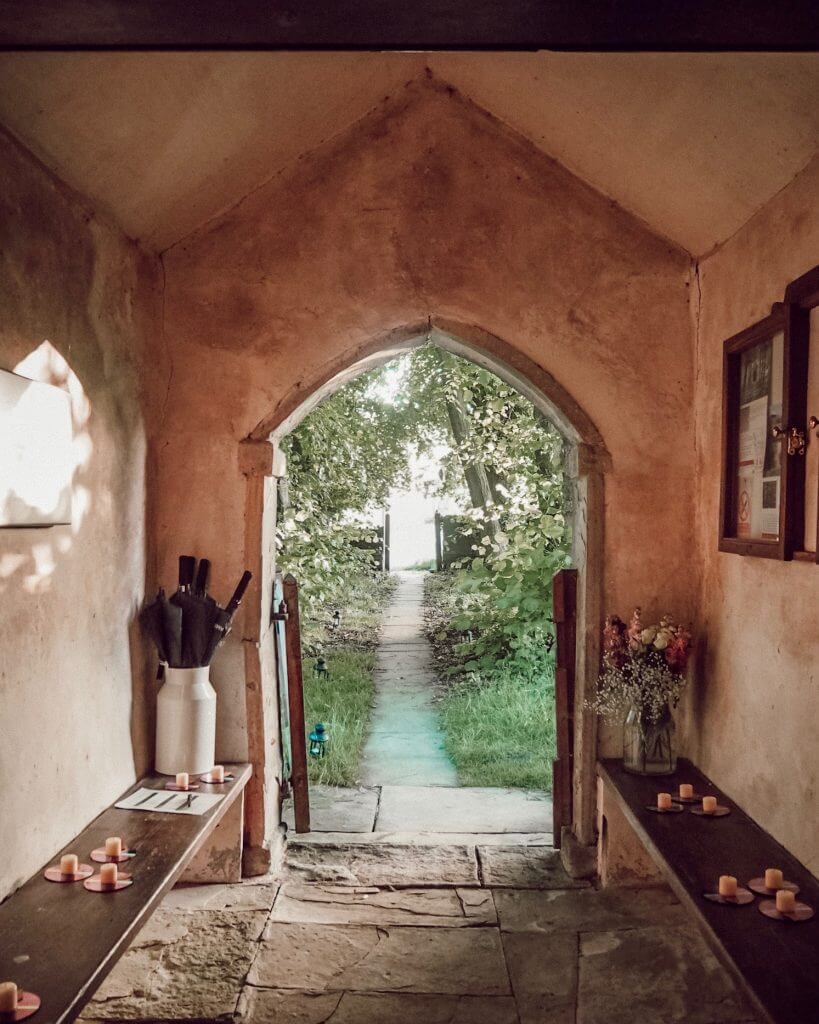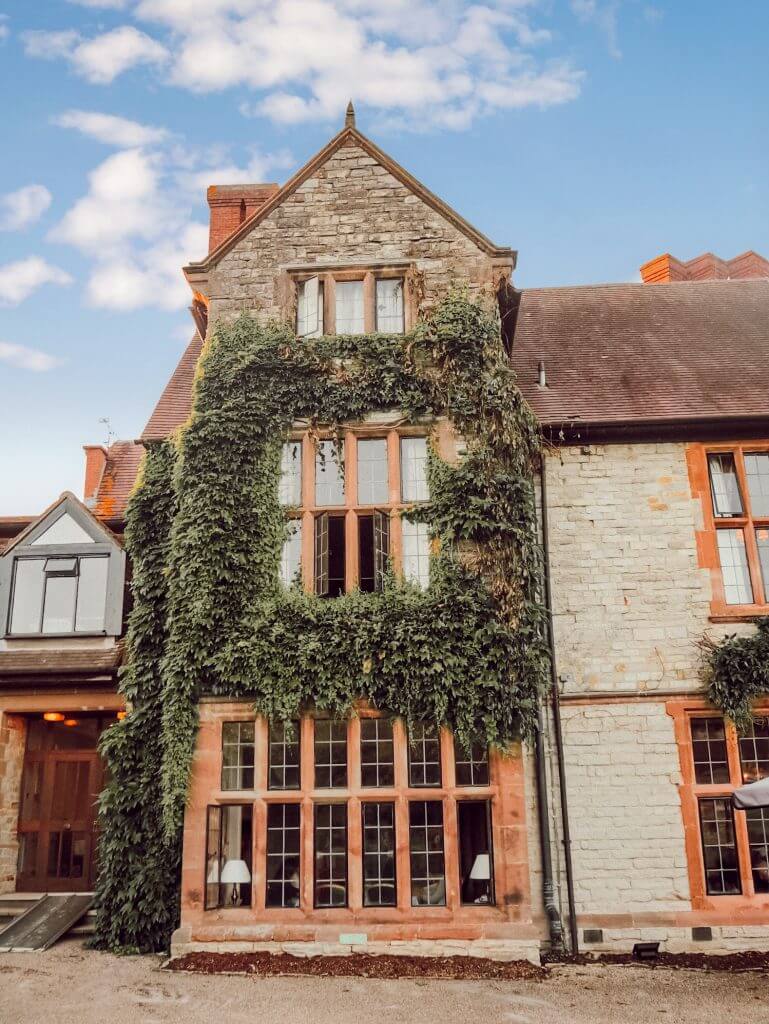 Billesley Manor is the perfect place for immersing yourself in all things Shakespeare and exploring the Cotswolds.
The facilities of Billesley Manor
The Spa at Billesley Manor offers the perfect haven to relax and unwind. Accessible via the Manor's historic Topiary Garden, this peaceful setting has everything you need to slow down and take some time out. Make use of all the Hotel's facilities, which include a 15-metre swimming pool and health suite.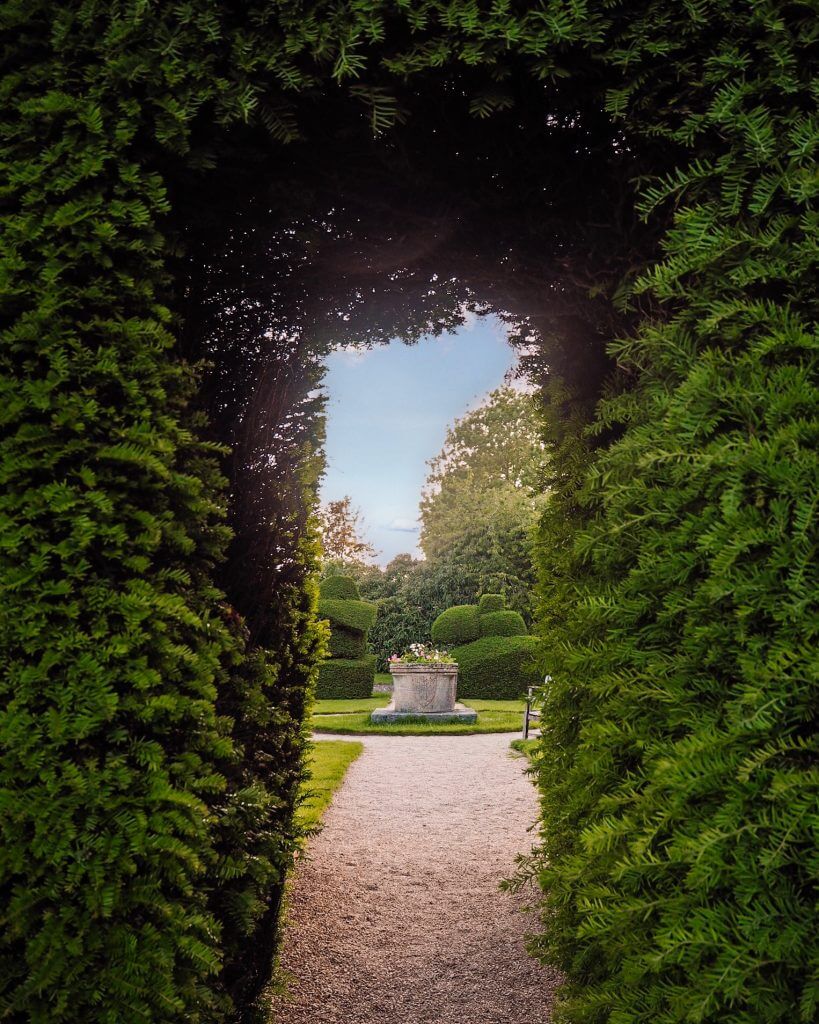 The grounds of the hotel itself are really beautiful. There is a 100 year old topiary garden in the style of a chess board just waiting to be explored.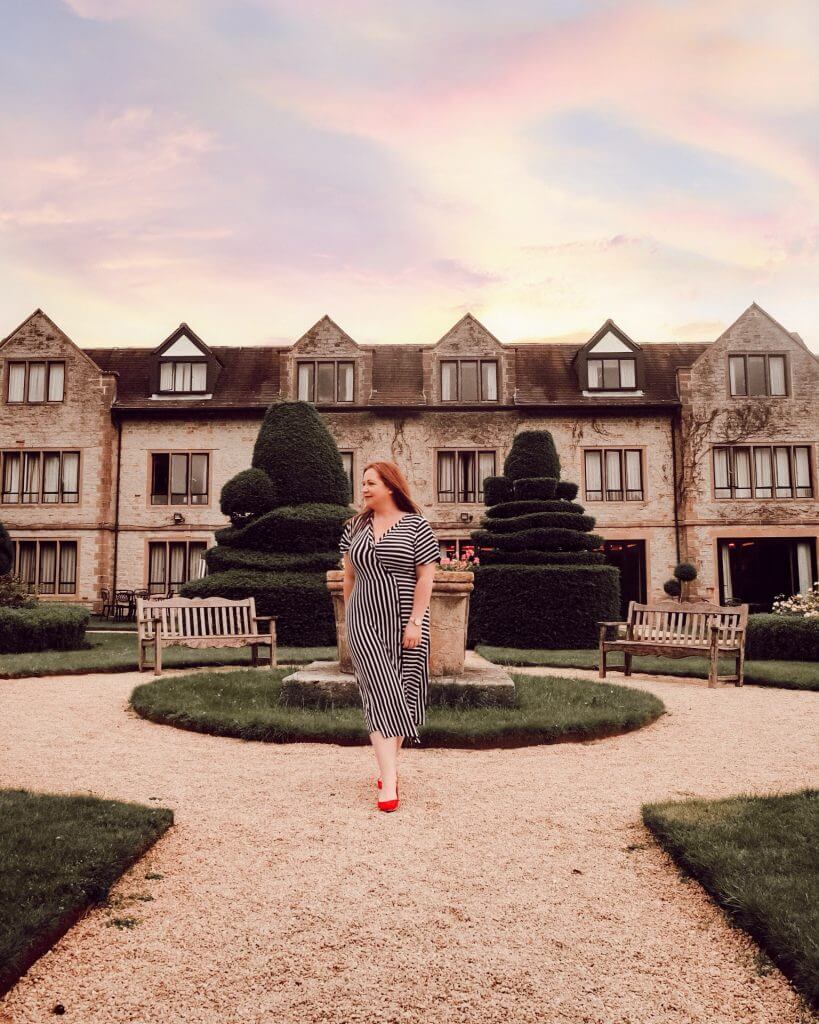 Food at Billesley Manor
Food at Billesley Manor is served in both the Bar and The Stuart Restaurant which is in authentic Elizabethan style. The Weather was so gorgeous that we enjoyed some delicious bar food out in the garden and breakfast was a traditional style English breakfast buffet.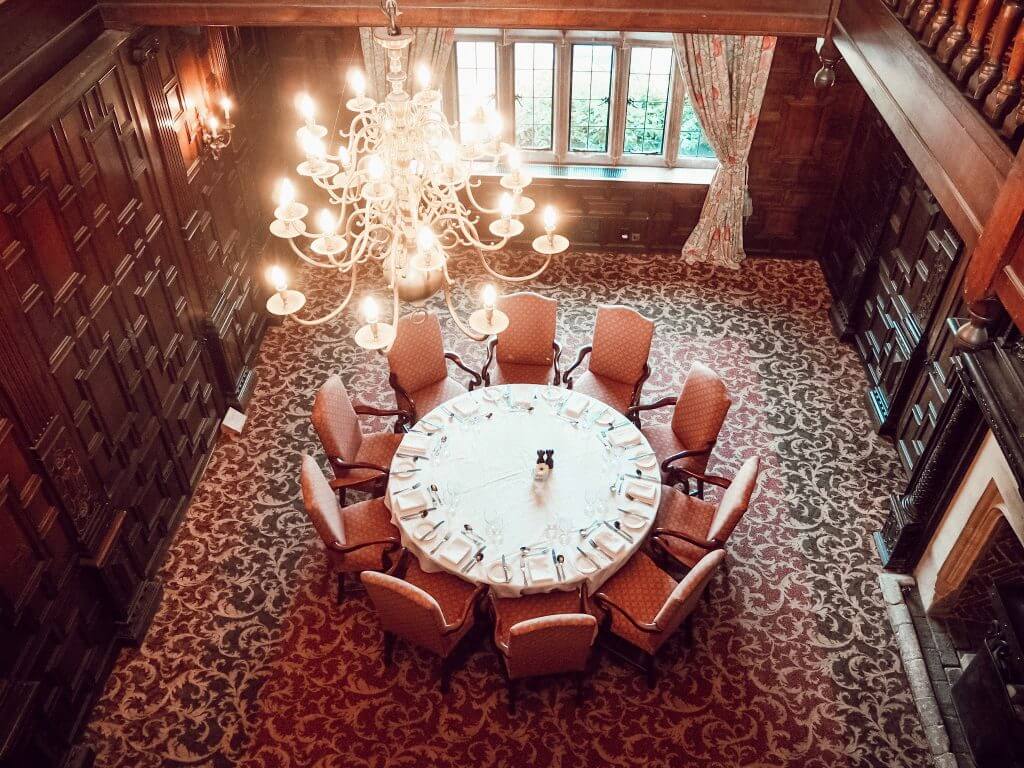 Bedrooms at Billesley Manor
Depending on your budget they are five different styles of rooms available at Billesley Manor.
Four Poster Bed
So if you are going to stay in an Elizabethan Manor House how can you not go all out and soak up the romance of one of the more exclusive rooms with a four poster bed. If you stay in one of these rooms look out for beautiful period features such as original panelling, period fireplaces, chandeliers and even secret cupboards!
The bathrooms are luxurious with traditional double basins and cosy, fluffy robes. The Shakespeare Suite even have a fireplace in the bathroom.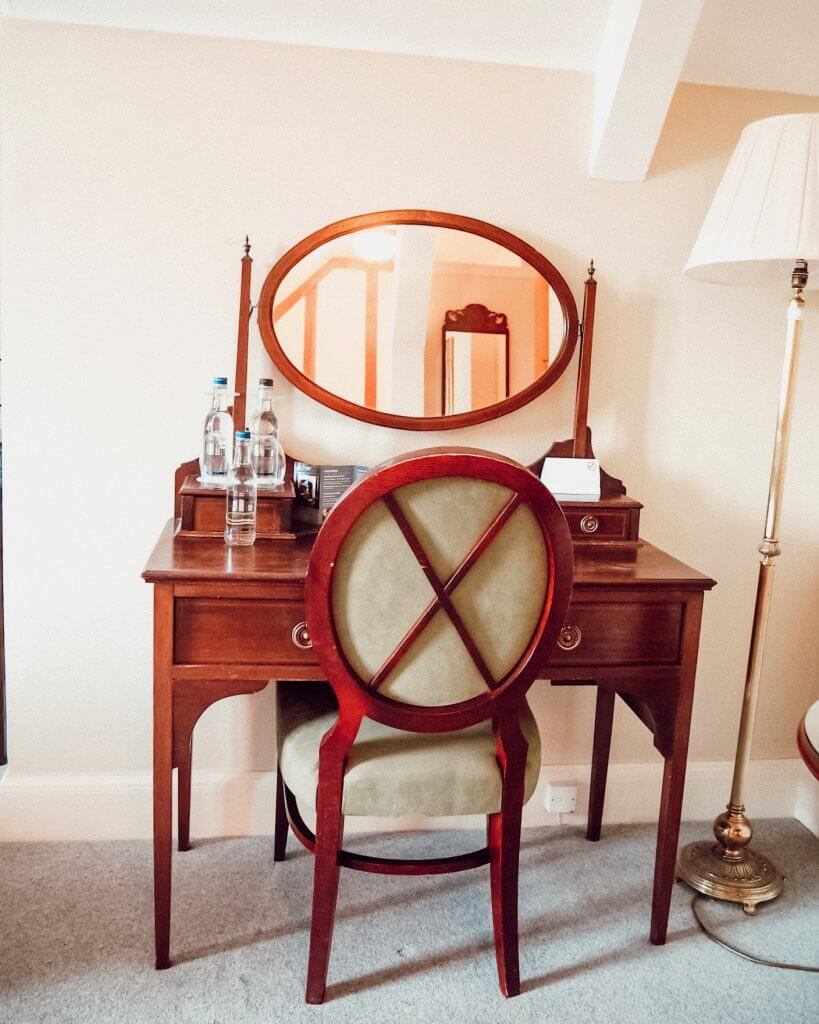 Let me tell you a secret! If you are staying in the Shakespeare Suite look out for the small slit in the oak panelled fireplace. It led to a hidden space used to store valuables during the English Civil War. All of the panelling in this room is made of oak, its decorations are made from Walnut and Pear. This is significant because Walnut was particularly expensive and rare in 17th Century England.
Suites
These are spacious bedrooms, located in the Manor House.
Junior suites have a lounge area with coffee table.
Sofas can be adapted into sofa beds, and so these rooms can work very well for families. We were extremely lucky to be given a suite for our stay at Billesley Manor.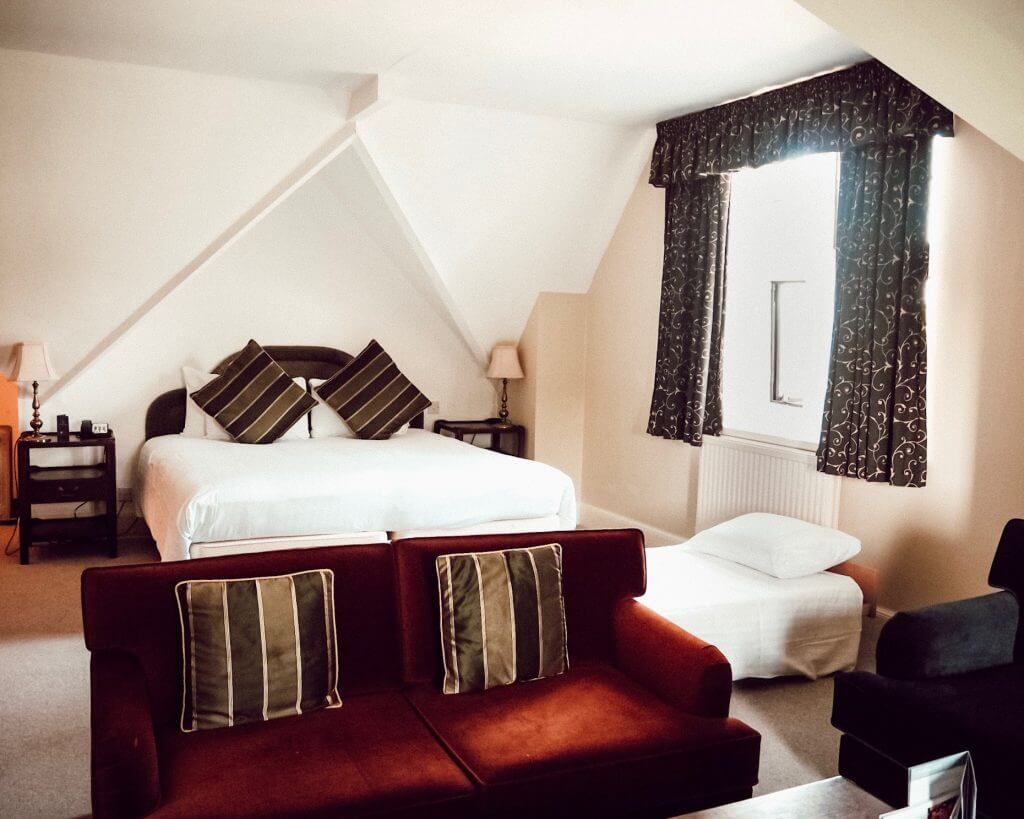 Feature Bedrooms.
Each of these feature bedrooms has its own unique character. Some retain the original Tudor paneling, for example. Others have views of the Topiary Garden and the hotel grounds. You can book a king-size, double or twin feature bedroom.
Superior Bedrooms
These are comfortable, spacious bedrooms that will suit both business and leisure travellers. All superior bedrooms are in the Manor House which is just steeped in both history and charm.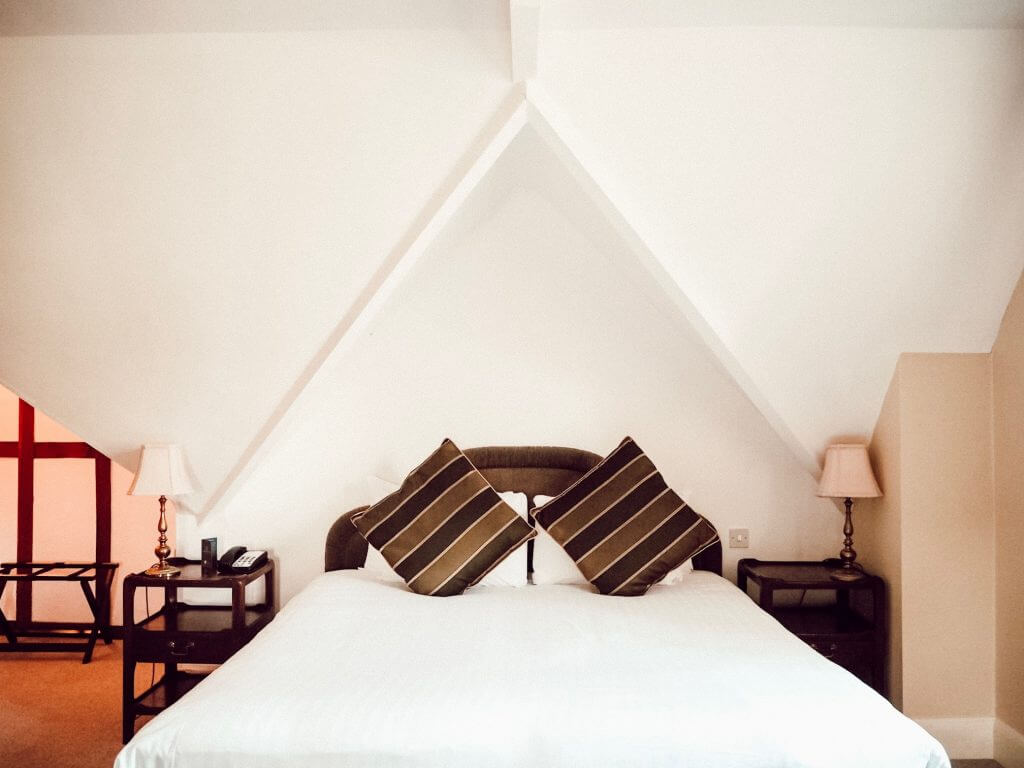 Standard Bedrooms
Standard bedrooms are located outside of the Manor House. Either beside the Spa or at Cedar Barn.
A place of total relaxation
Without doubt, Billesley Manor is one of the most relaxing places that I've had the luxury of staying at. You can spend the day simply exploring the grounds and there is plenty to keep you entertained. From the luxury of the Spa to playing chess or tennis on the grounds (rackets and tennis balls are available at the spa). Or if you are like me I was just happy wandering around with a gin in hand. Trust me! The gin here is good.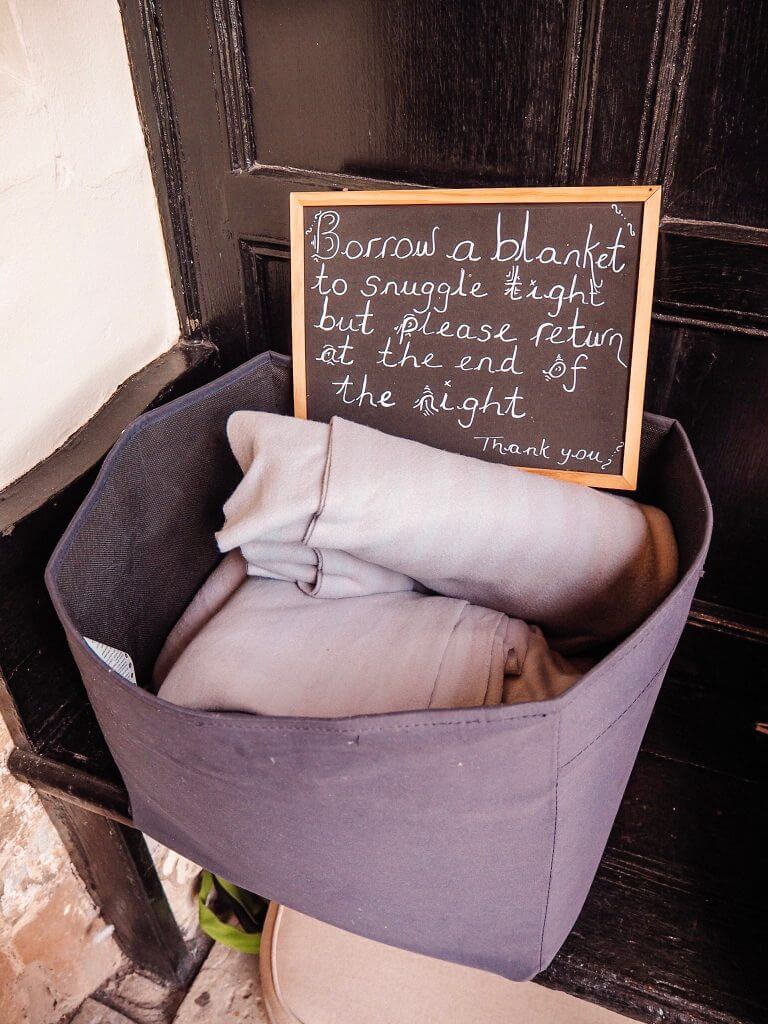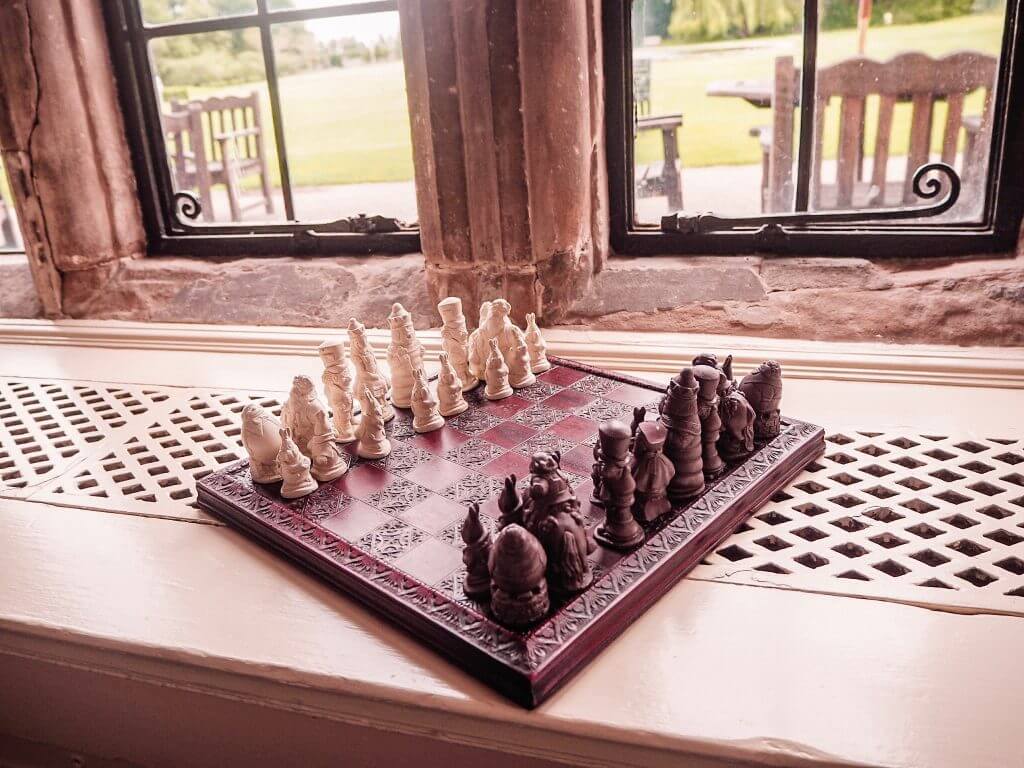 Billesley Manor has every detail covered and I know that I felt like royalty staying here. My stay here with Mister Lavin and Aaron was complimentary but your trust is so important to me and I will only recommend places that I think that you will love.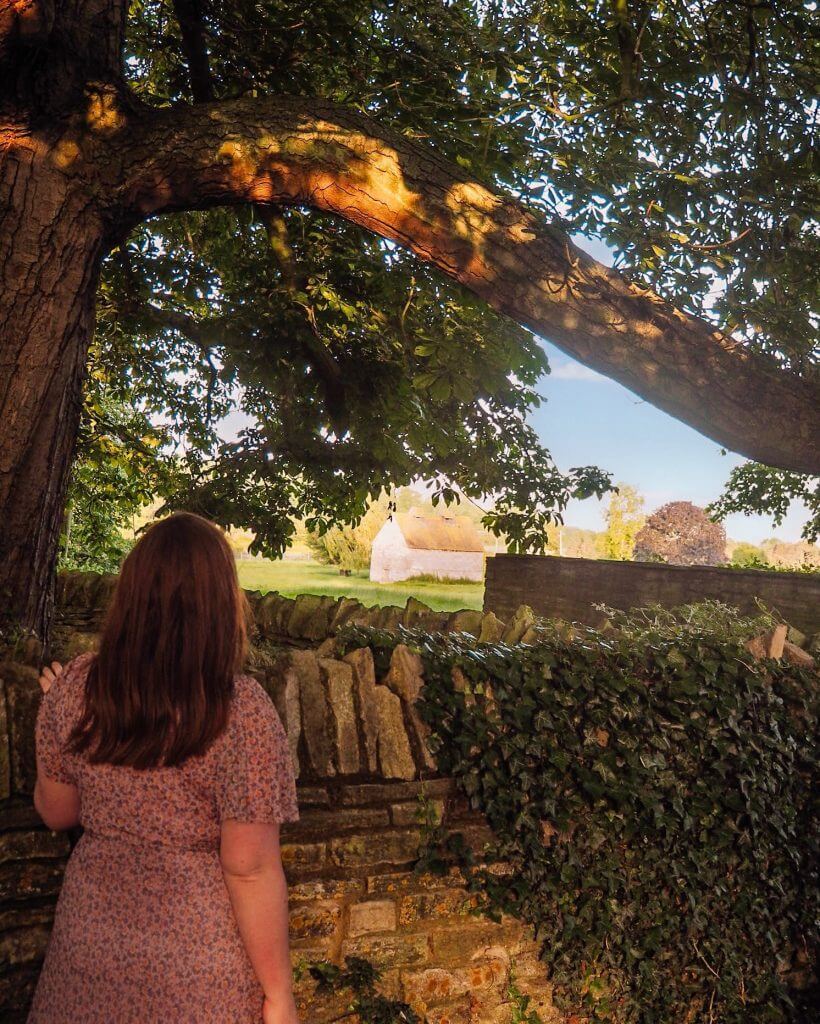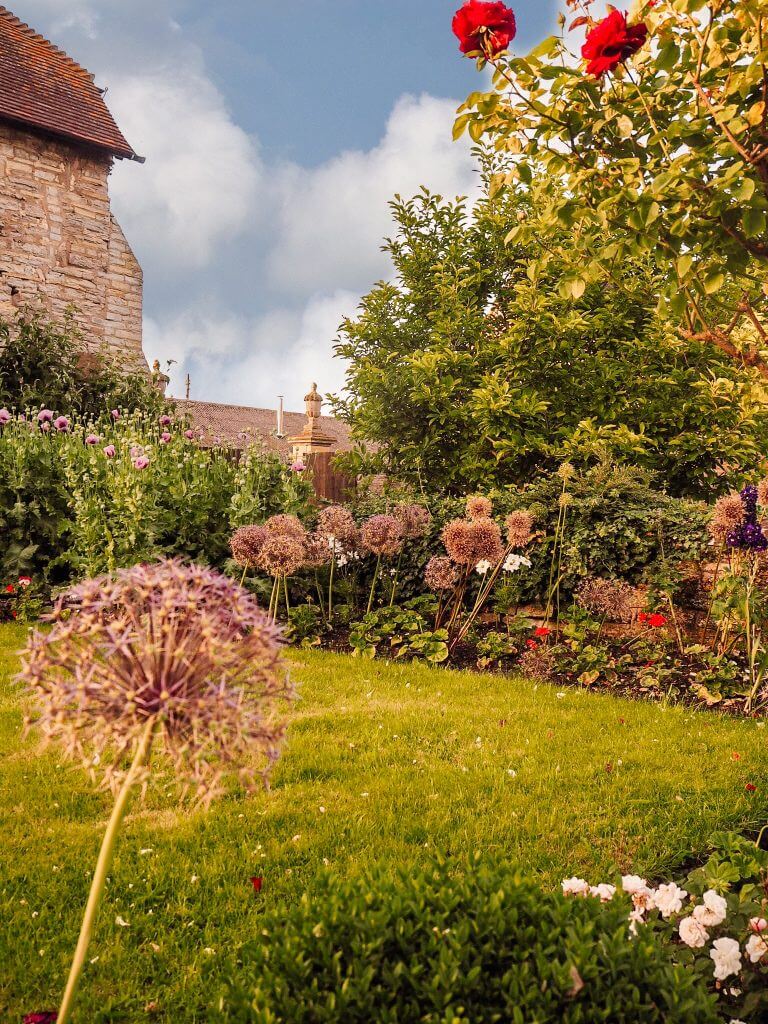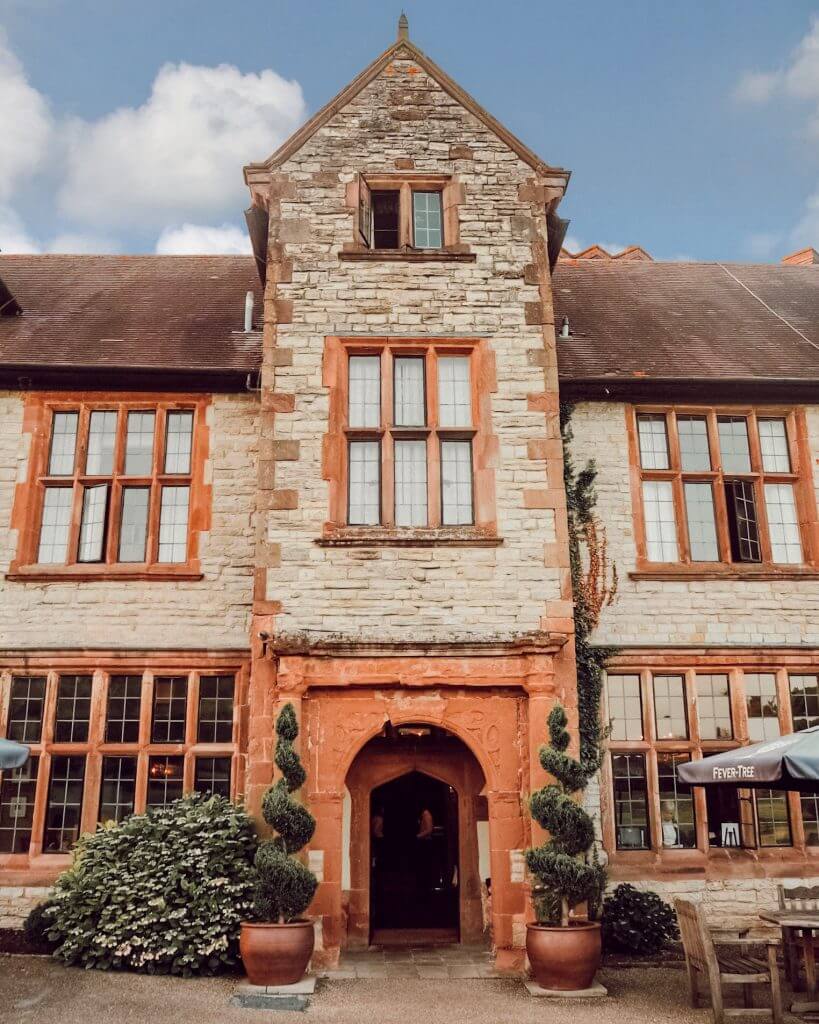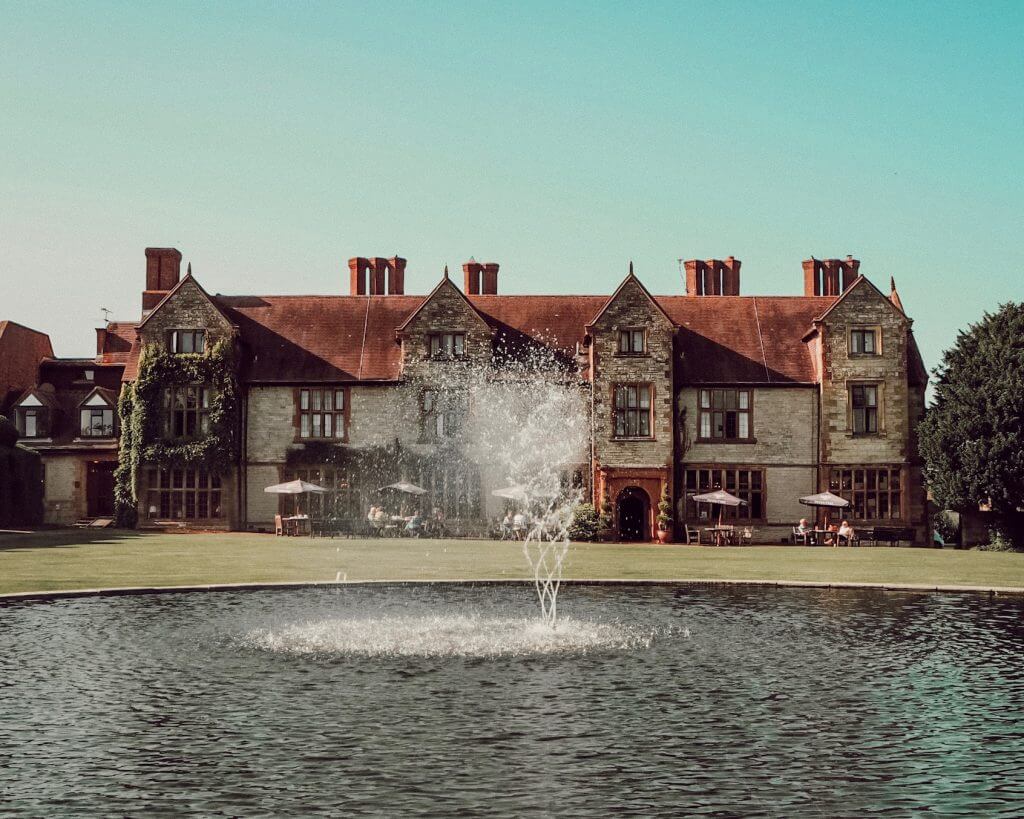 Be sure to follow along on Instagram to see more photographs of my Cotswolds road-trip.
**Disclaimer: My stay at Billesley Manor was complimentary but I only ever work with hotels that I am happy to recommend to you guys and this place was so beautiful. All opinions are my own**
Book your stay at Billesley Manor on booking.com
Follow along with All about RosaLilla on Instagram and LiketoKnow.It
Until next time you crazy kids!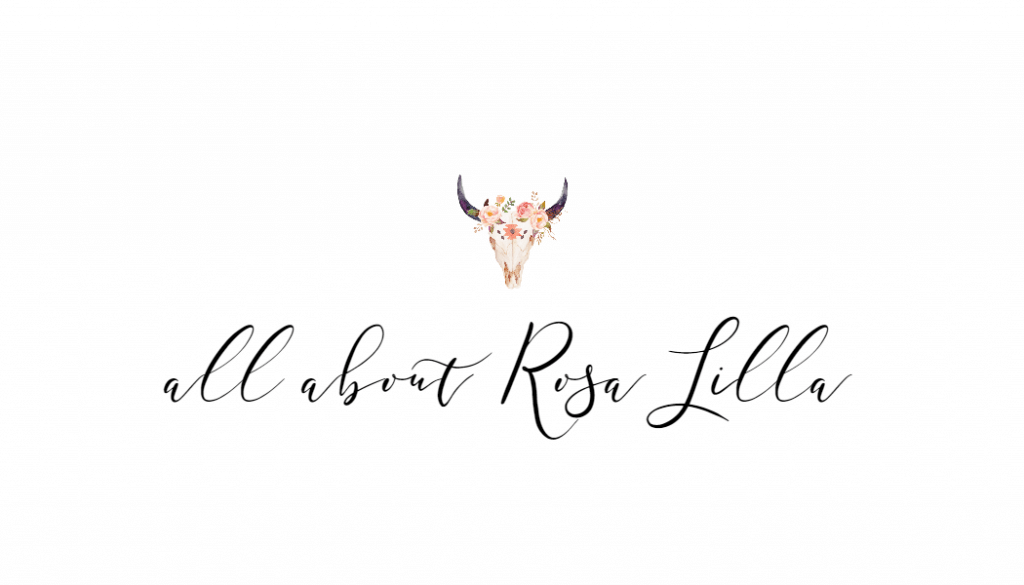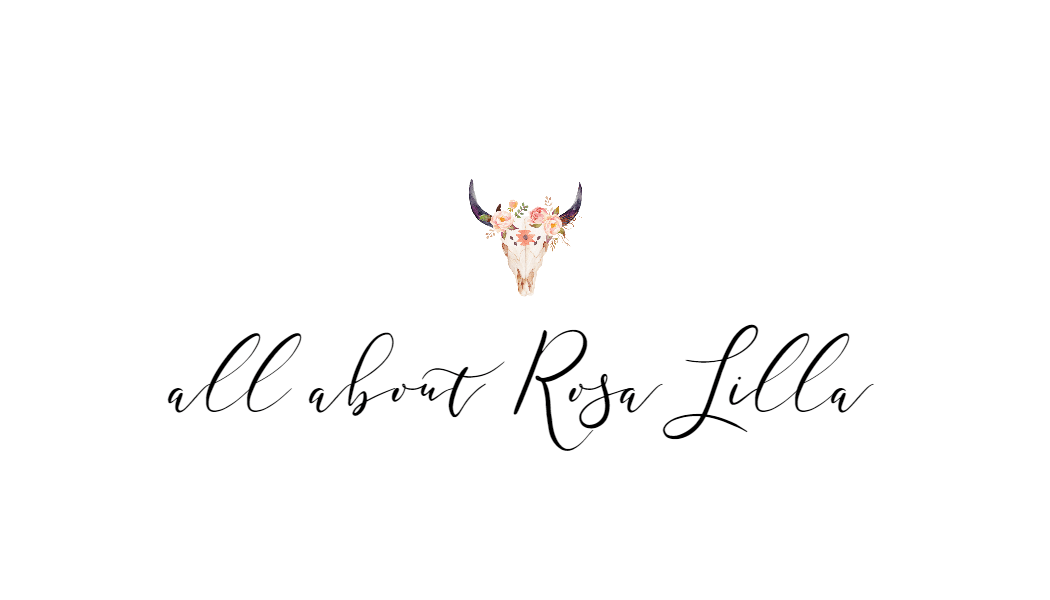 If you liked this you may also like:
My stay at the Abbey Hotel Bath
What I packed for my Cotswolds roadtrip. My Cotswolds wardrobe
A guide on Cotswolds best villages