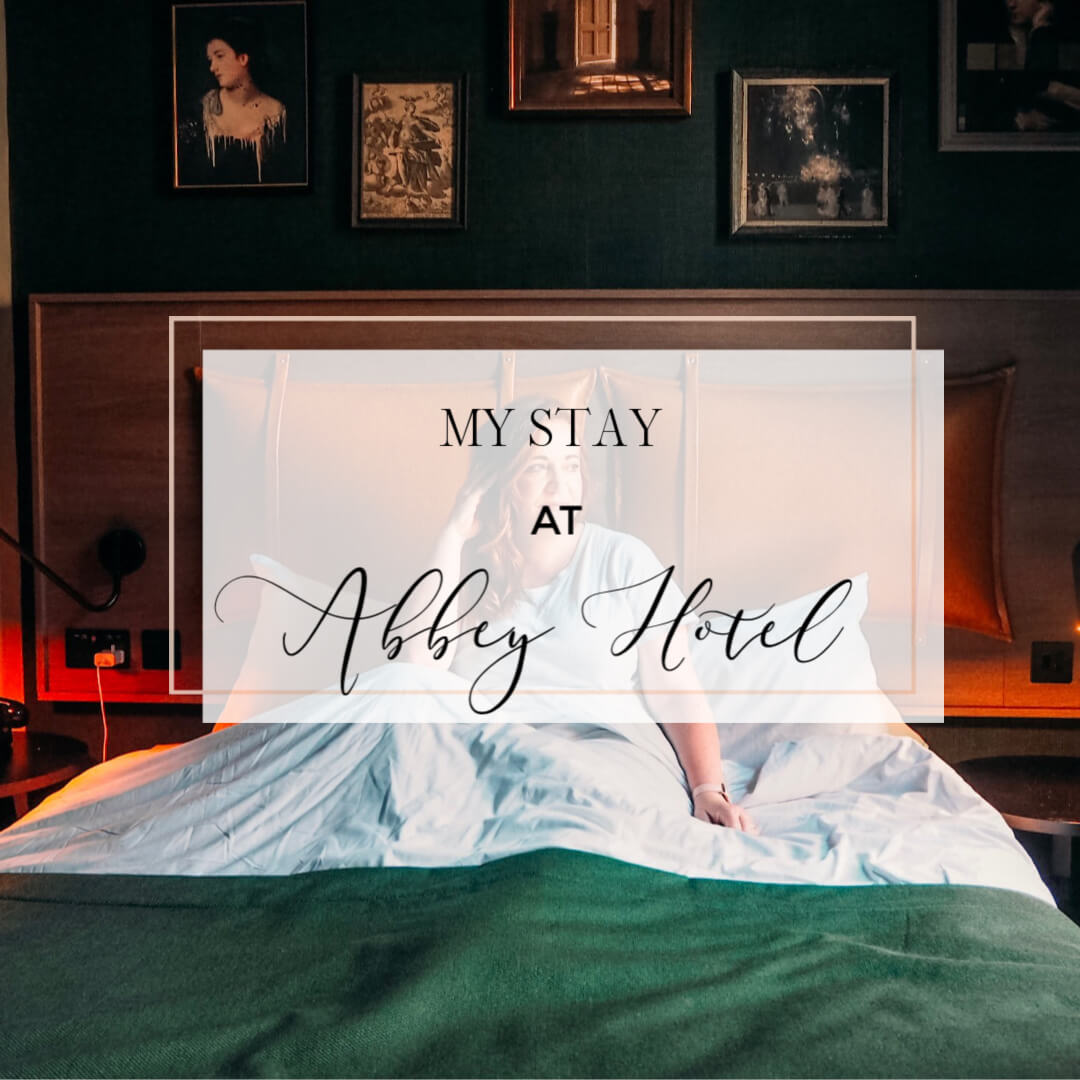 This is my second trip to Bath and this city does not dissappoint. Bath is a striking place. Full of the charm of times gone by and rich in history and culture. Abbey Hotel Bath is a charming boutique hotel in the heart of Bath with all of the city's main attractions just on your doorstep. I could not think of a better place for myself, Mister Lavin and Aaron to base ourselves.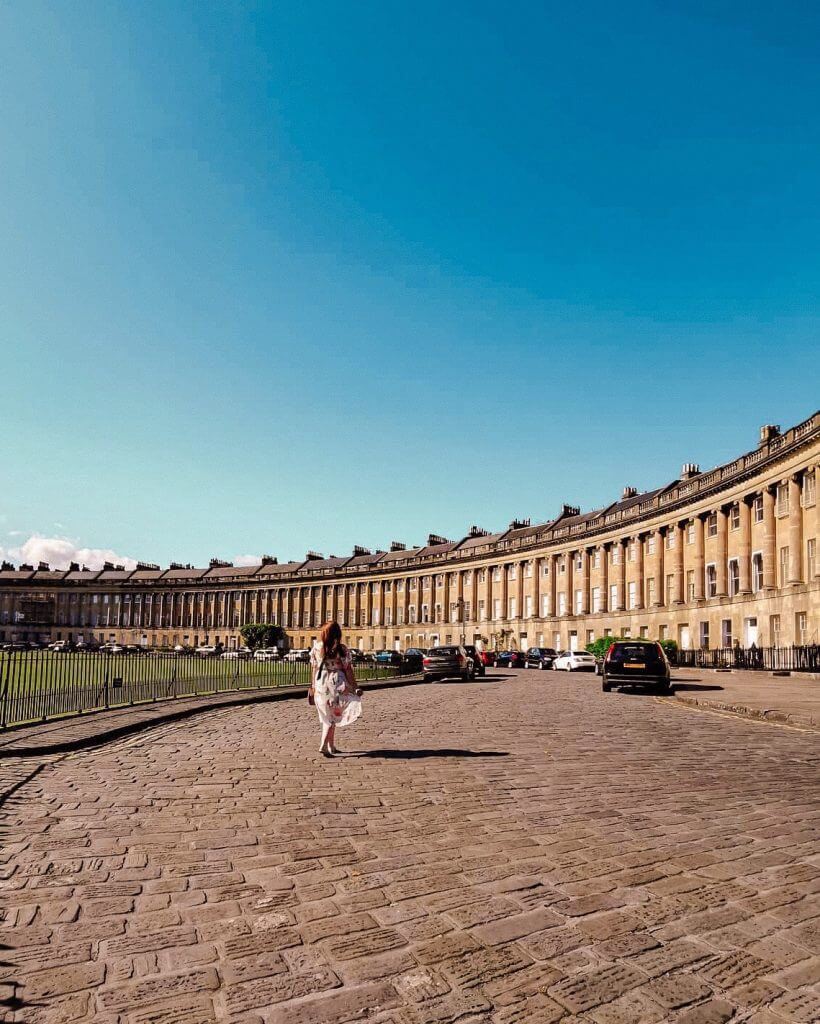 Why visit Bath
Bath is a literary lovers dream. You don't need me to start gushing over Jane Austen again but did you know that Mary Shelley wrote Frankinstein while staying next to the Pump Room. Charles Dickens gave readings in the Assembly Hall. In fact just wandering around the city streets you will find some of the best book shops in England. If you need more reasons to visit Bath you can read more on my blog 10 reasons to travel to Bath. If you do decide to spoil yourself to a weekend in Bath I have the perfect place for you to stay.
Christmas in Bath is also a magical time to visit as the city lights up with twinkly lights and the bustling stalls of Bath Christmas Market.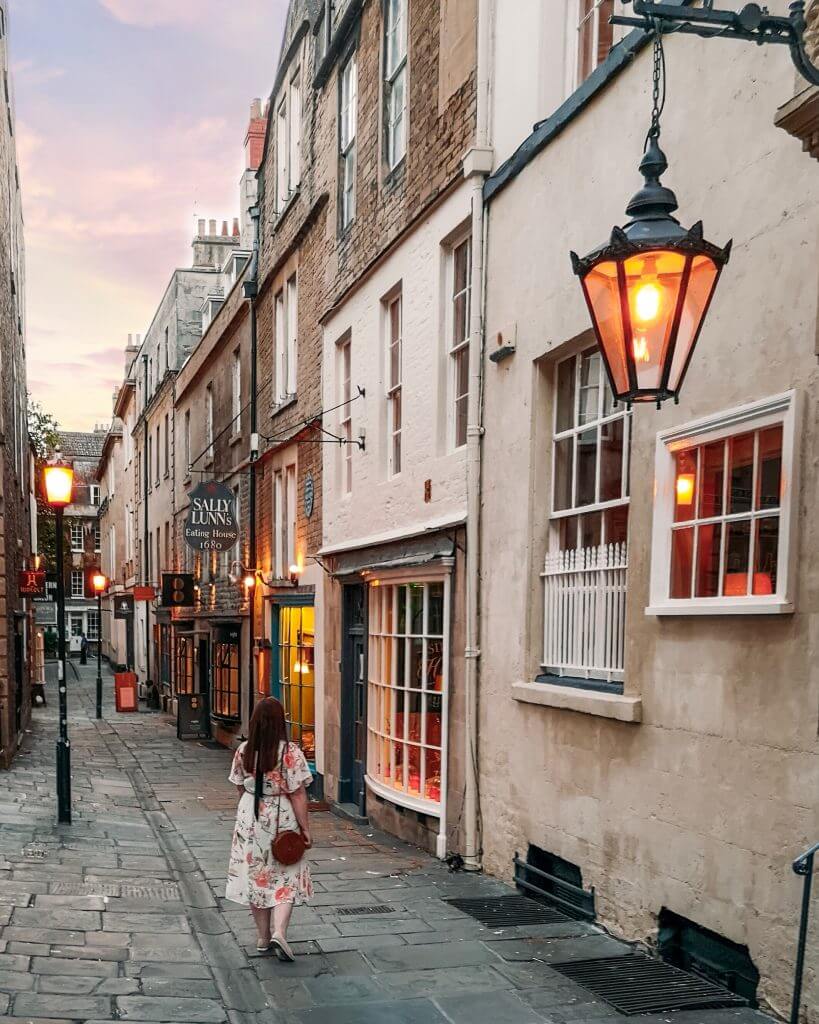 Stay at Abbey Hotel Bath
History
I don't know about you but if I am staying in a period property I always like to learn a little about the history of how it became a hotel. Abbey Hotel Bath was once three Georgian townhouses on the west end of John Wood's North Parade.
It is centrally located on a wide promenade in Bath's old quarters overlooking Parade Gardens and next to the very beautiful Pulteney Bridge. Until 1890, the Georgian townhouses were used as lodging houses, before being transformed into The Fernley Temperance Hotel. During World War II, the hotel was requisitioned by the Admiralty for use as offices, but was returned to its owners after the war and refurbished and reopened as the largest hotel in Bath.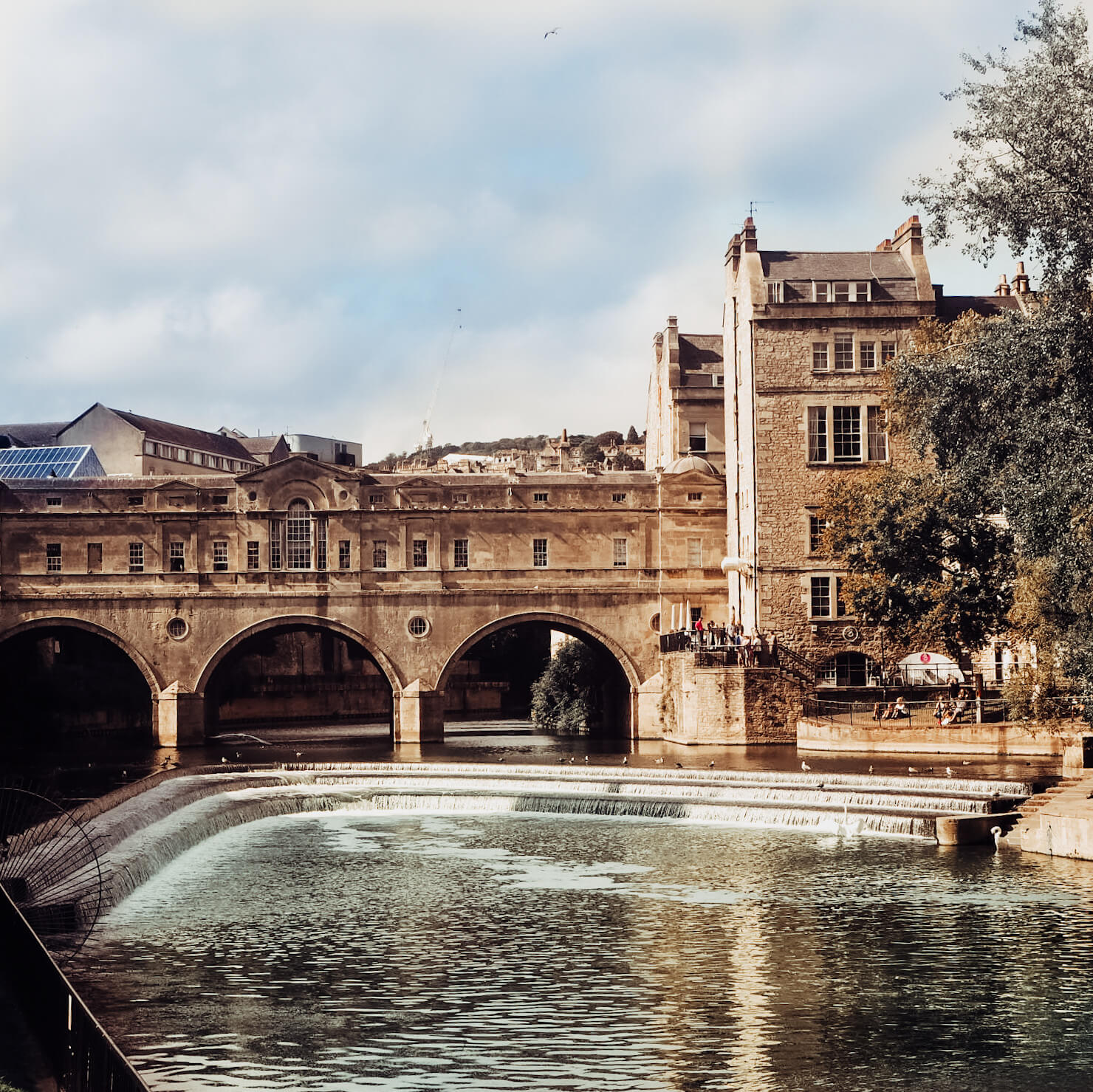 Now Abbey Hotel Bath is continuing to improve. It has undergone recent refurbishments to update rooms and the results are the stuff of an interior designer's dream. It also boasts Koffmann & Mr. White's, a brasserie-style eatery headed up by renowned chefs Pierre Koffmann and Marco Pierre White. Like hello! I'm drooling just thinking about it.
Decor
Did you know that if I didn't do Medical Science I always wanted to be an Interior designer so the decor of a hotel is always of huge importance to me. Since meeting Mister Lavin my style has moved from country cottage chic to a more funky industrial style so this was right up my street.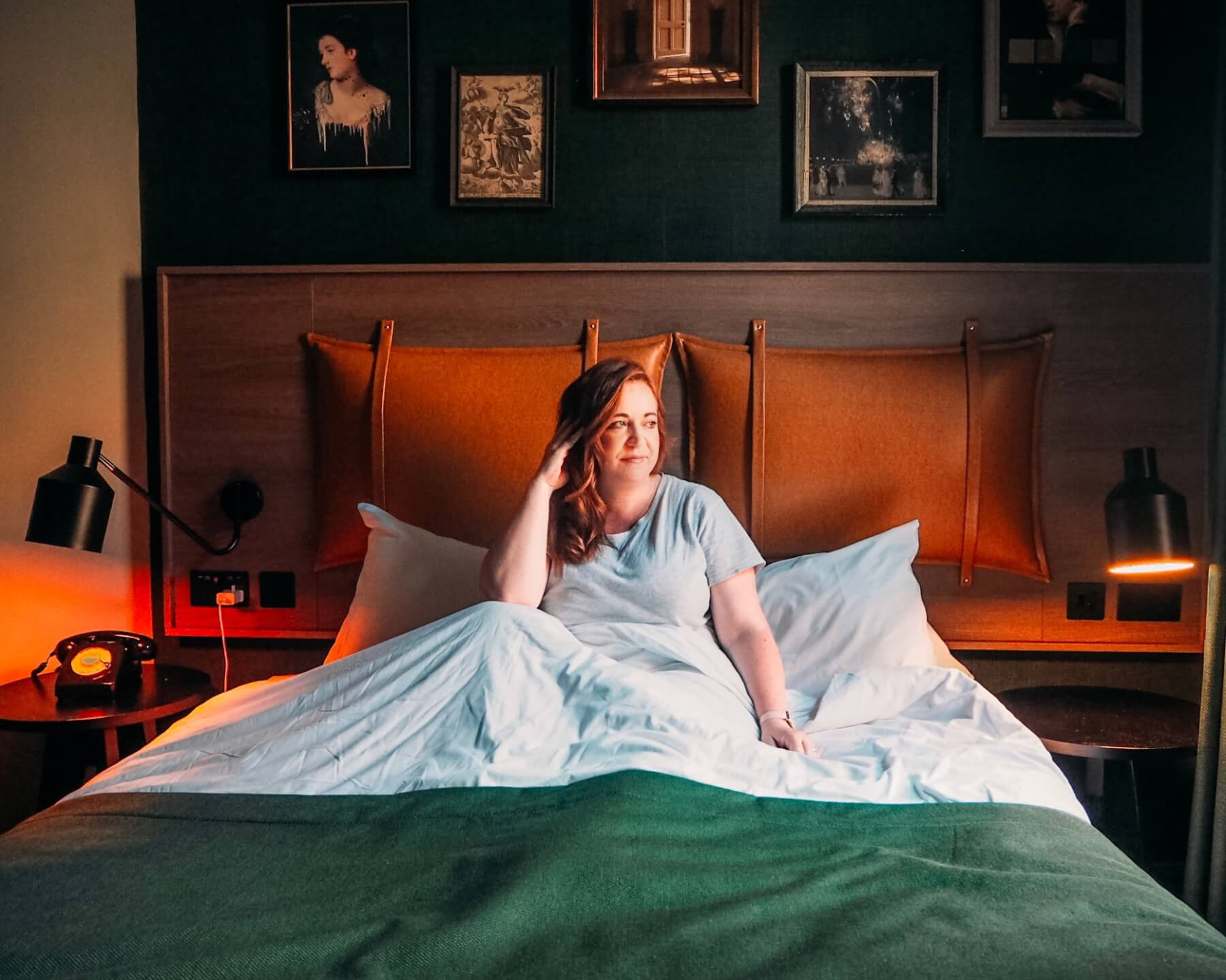 As previously mentioned Abbey Hotel Bath has recently undergone a stylish refubishment which creates a unique and bold look. Leather, rustic wood and strong dark colours add touches of luxury throughout the hotel.
The ArtBar is full of unique design touches. Here you will find lampshades made out of decanters and dozens of glasses hanging from the ceiling. The ArtBar is known for its eclectic collection of artwork as much as its bespoke cocktail menu. The combination of plush golden drapes and pink walls of the dining room shouldn't work but it soooooo does!
The Terrace
Maybe it was the warm Summer weather but The Terrace was the place that I wanted to hang out. In the morning I wanted to grab my coffee and run to The Terrace to watch the world go by. I'm weird, and people watching is one of myself and Mister Lavin's favourite pastimes. At lunch it was the perfect place to enjoy afternoon tea under the shade of an umbrella and after dinner it was ideal to cosy up with a blanket and a cocktail.
Bedrooms at Abbey Hotel Bath
Make sure to ask for one of the newly refubished rooms and you will be in design heaven. Abbey Hotel Bath has 62 bedrooms. The newly designed bedrooms have all of those industrial style touches that I love with leather headboards and vintage lighting. These bedrooms just ooze luzury and all have fast WiFi.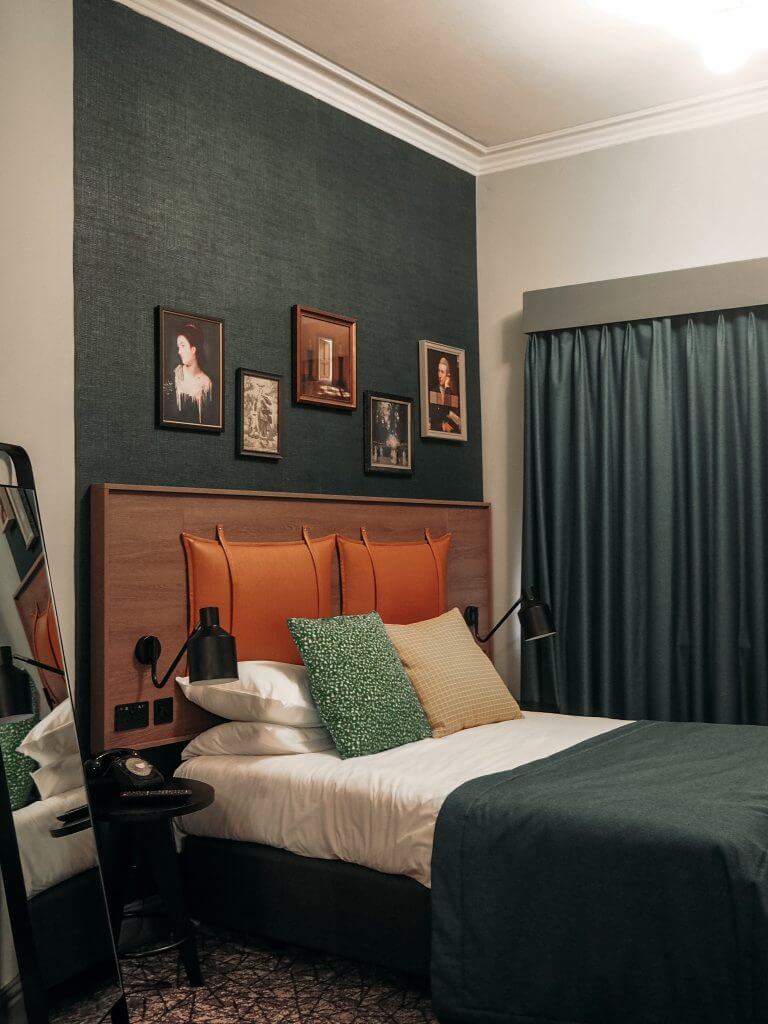 This industrial style also spills over into the bathrooms with bold design features such as black and white printed tiles.
Restaurant
I'm all about the food and I got fiercely excited at the prospect of eating at Abbey Hotel's new brasserie style restaurant, Koffmann & Mr. White's, a joint venture from world renowned chef's Pierre Koffmann and Marco Pierre White.
This restaurant lives up to its reputation with menu choices of a mostly French influence such as potted duck with green peppercorns, toasted sourdough, cornichons and pearl onions and my favourite braised ox cheek in red wine. There are also more traditional English dishes such as the yummiest fish and chips Mister Lavin said that he has ever had!
The restaurant is attractively designed with olive green walls, Brentwood chairs and marble topped tables. It was the most perfect setting for dinner and the staff were really helpful and well informed on the menu. The hotel also has two stylish rooms set aside for private family dining so be such to enquire at the hotel.
Breakfast got the Lavin's thumbs up too. Expect to see fresh smoothies, croissants, the most delicious freshly baked bread and my all time favourite pancakes with bacon. The boys were super excited to see bacon and egg butties on the menu.
The Escape
Ok so wait for it! One of the coolest things about this hotel is a converted bar in a World War II air raid bunker. Formerly known as The Igloo it has been stylishly converted into a beautiful space to have a drink and relax.
We really enjoyed our time exploring Bath and found the central location of Abbey Hotel Bath the perfect base for our stay in the city. Our stay in Abbey Hotel and dinner were complimentary but you guys know by now that I am here only to give my honest opinion and I give my full recommendation to staying here. I am not obliged to give a positive review, I genuinely loved my time here. Bath is a wonderful city and really deserves to be explored.
Book your stay at Abbey Hotel Bath on booking.com
***Full Disclaimer: Our stay and meal in Abbey Hotel Bath were complimentary but all opinions are my own***
Until next time you crazy kids!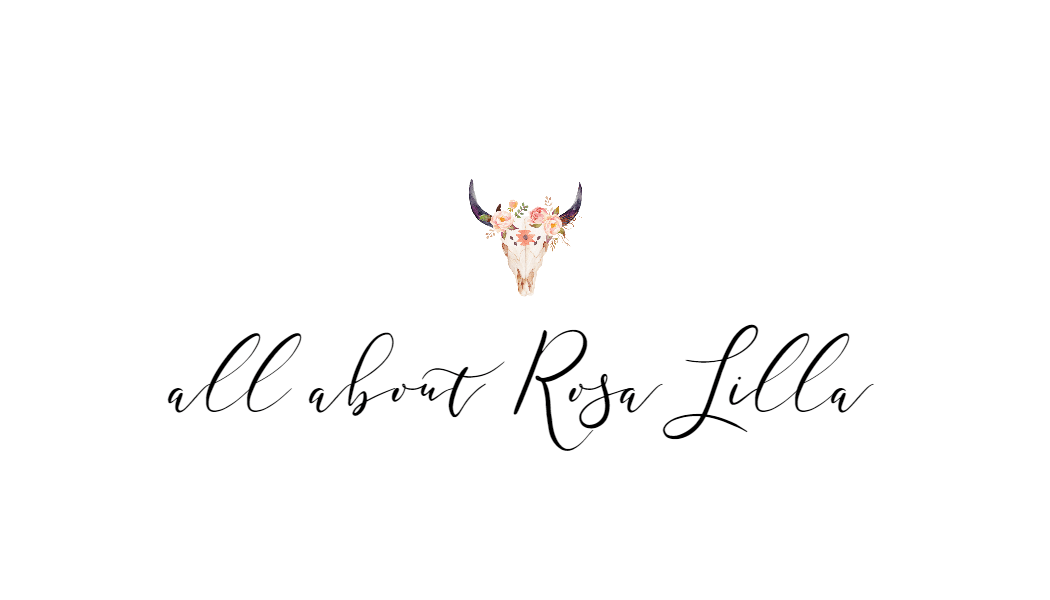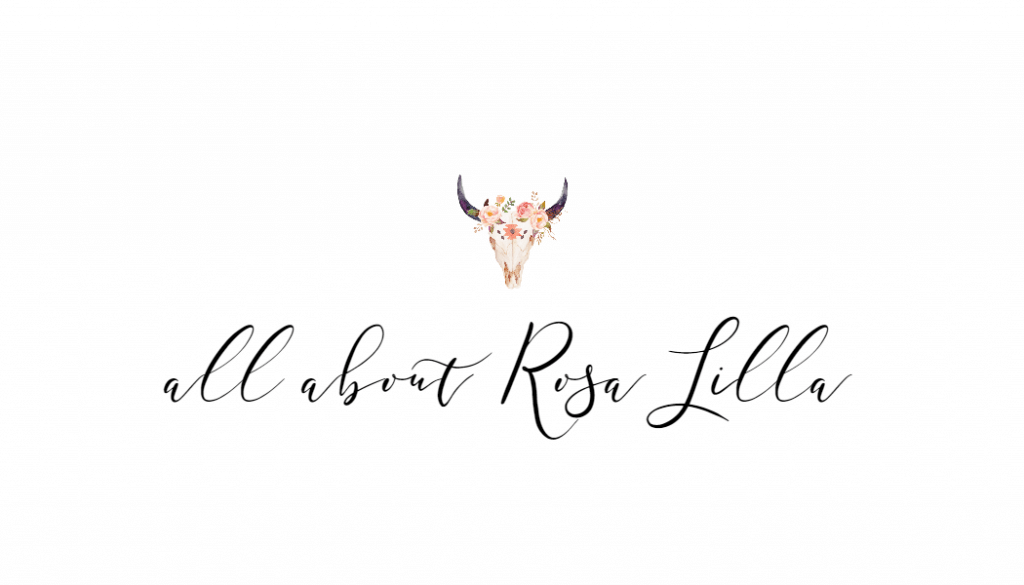 If you liked this you may also like:
10 reasons to travel to Bath, England
Escape your every day at The Country Living Hotel Bath
No 15. Great Pultney. Is this Bath's most unique hotel?
How to have the best Cotswolds Christmas