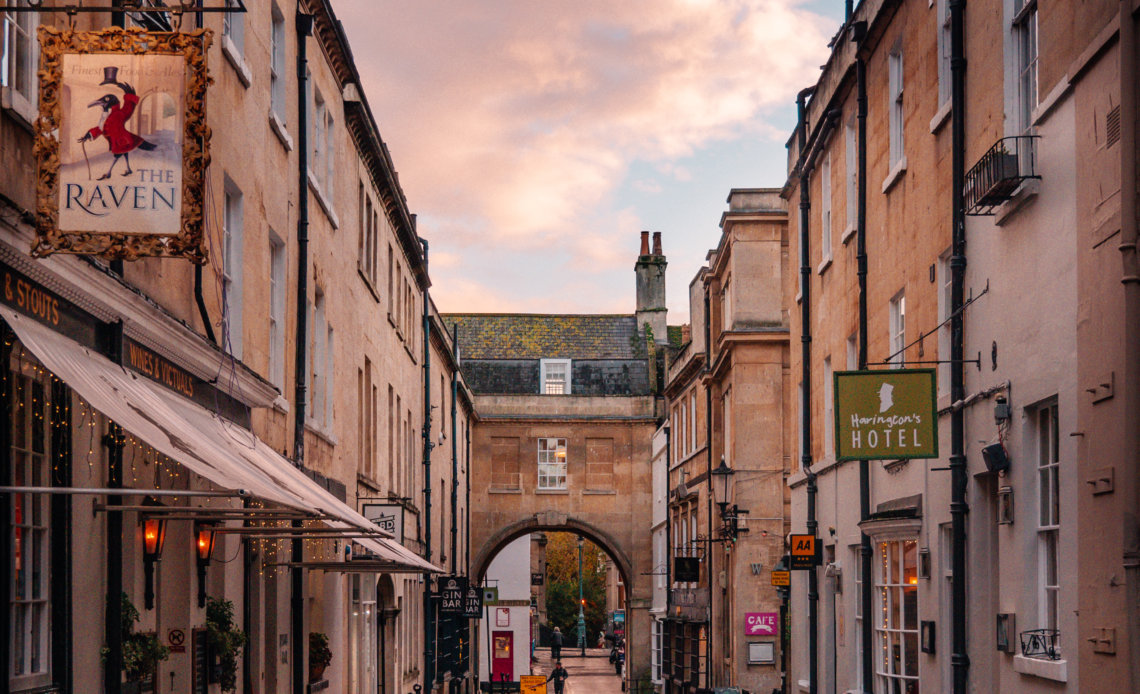 Bath is one of the most beautiful cities ever but there is something truly magical about Christmas in Bath. The Georgian gem of Bath awakens with a special Christmas magic during the Bath Christmas Markets and is the perfect place for a festive break to enjoy the build up to Christmas. The historic streets, twinkly lights and buzzing market stalls make Christmas in Bath an enchanting experience for all ages.
Bath Christmas Markets 2022
The highlight of Christmas in Bath has to be the Bath Christmas Markets but there are lots of festive things to do in the locality. From Christmas Markets to Santa's Grottos and glittering light trails to follow there are lots of Christmas events in Bath for the whole family to enjoy.
Bath Christmas Markets 2022 run for only a few weeks from November 24th – December 11th so don't miss out!
Bath Christmas Markets 2022 Opening Hours
Monday to Wednesday: 10am to 7pm
Thursday to Saturday: 10am to 8pm
Sundays: 10am to 6pm
If you plan on exploring a little further afield then check out our guide on how to have the best Cotswolds Christmas.
Festive things to do in Bath at Christmas
Go shopping at Bath Christmas Markets
During the build up to Christmas, the picturesque streets of Bath are transformed into a magical yuletide world. The Christmas markets in Bath often top the best Christmas markets in England. Located right in the centre of the city the Bath Christmas Markets are laid out in a way that allows you to easily meander through the streets lined with over 170 twinkling chalets.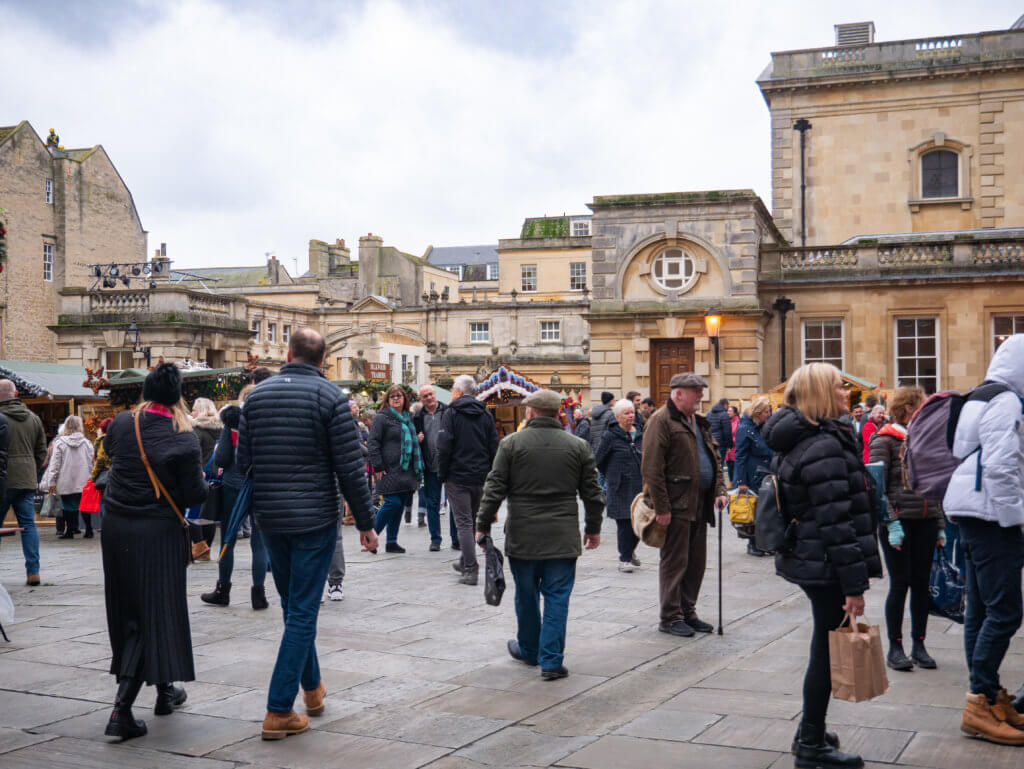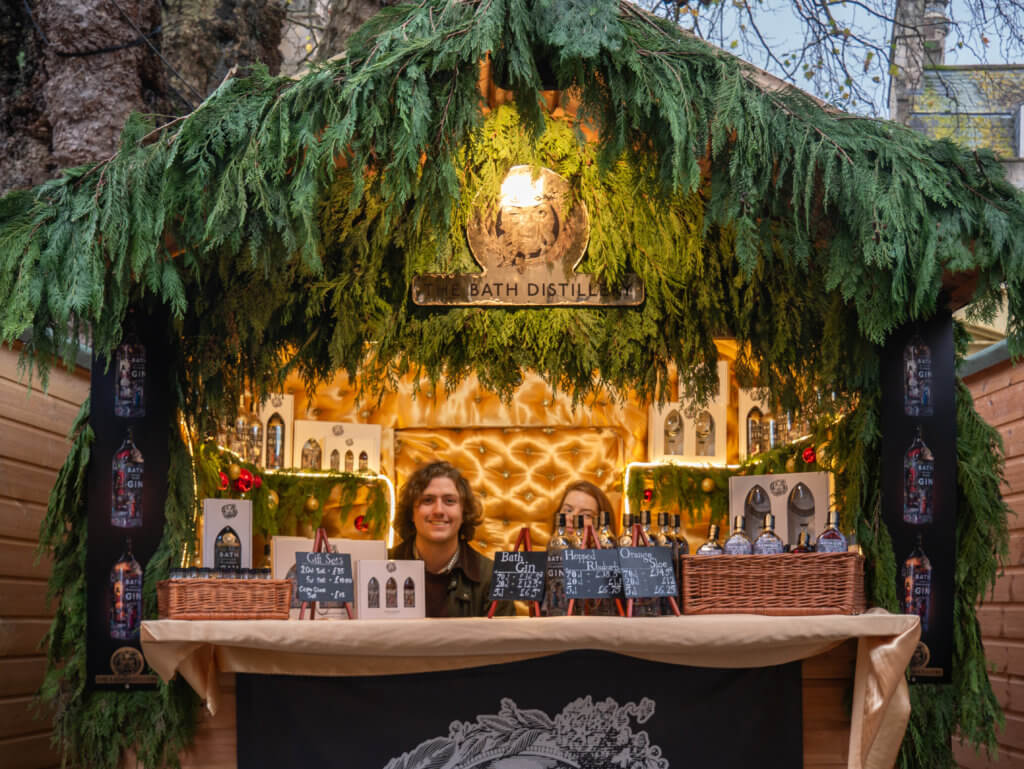 Your senses will be flooded with smells of mulled wine, hot apple cider, cinnamon and orange cloves. You can discover some of the best crafters in the South West and start ticking off your Christmas shopping list with handmade jewellery, stylish homeware, personalised presents and much more.
If you don't know where to start just scan the skyline for the unmissable bell tower of Bath Abbey and head in that direction to begin. You'll find wooden chalets along Abbeygate Street, Abbey Green, and Abbey Street and in Abbey Churchyard. The chalets also continue up Union Street and Milsom Street.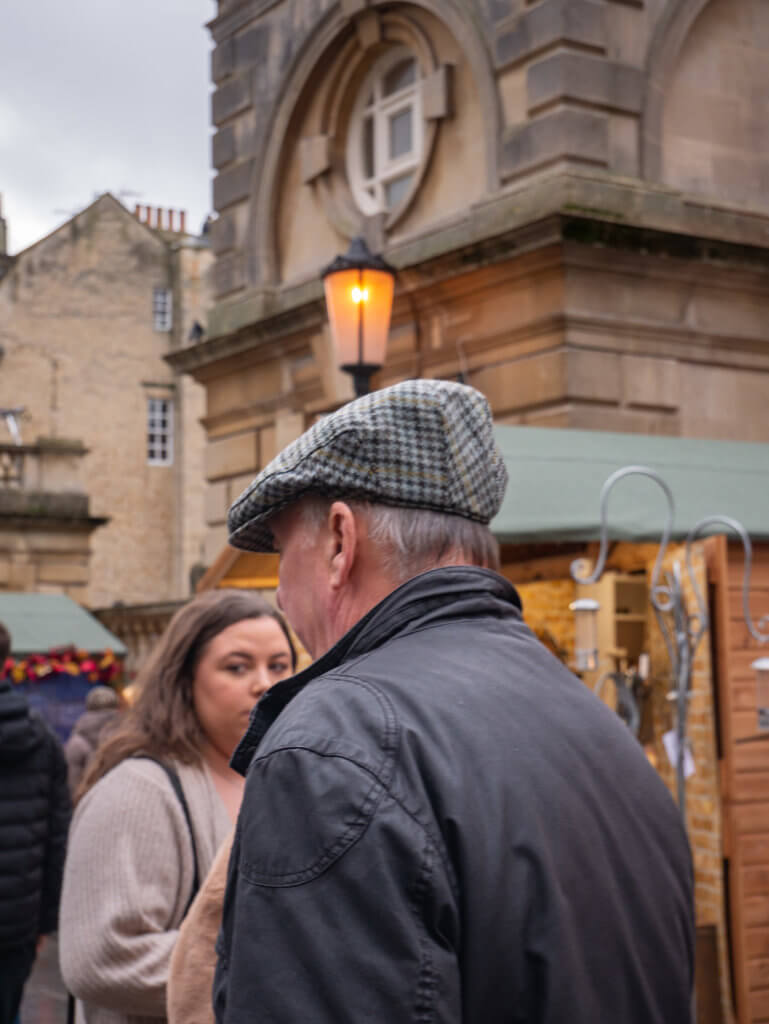 Bath Christmas Markets are extremely popular with nearly half a million people visiting during the 17 days that they are on. This means that weekends can get very busy with people visiting from near and far. So, if you want to make the most out of Christmas in Bath while visiting the markets we recommend picking a day midweek for your visit.
Be sure to warm your hands up around a cup of mulled wine or hot chocolate while you are visiting the markets.
The thing that impressed us most, aside from the wonderful charity stalls included in the Bath Christmas Markets, was the focus on sustainability. Normally events like this, with so many people wanting to sample all of the gorgeous festive foods on offer, leave the streets littered with tonnes of single-use plastic. But not in Bath! They work with contractors, stallholders and caterers to eliminate unnecessary plastic waste that has detrimental effects on our planet's ecosystems. Can we have more efforts like this please!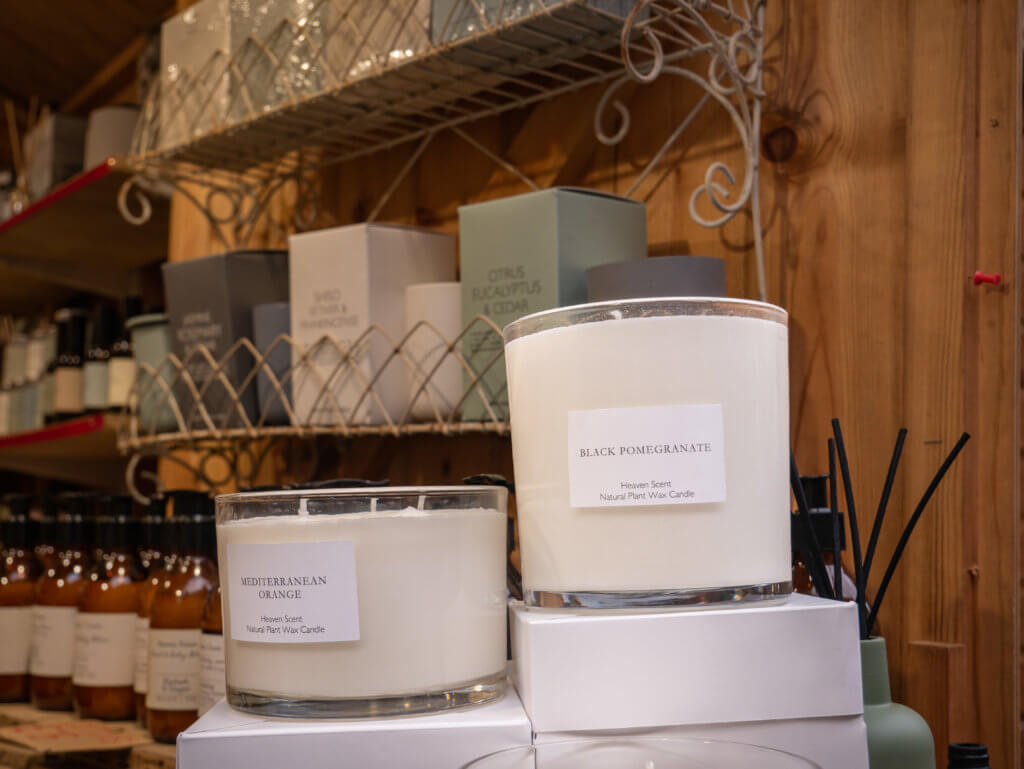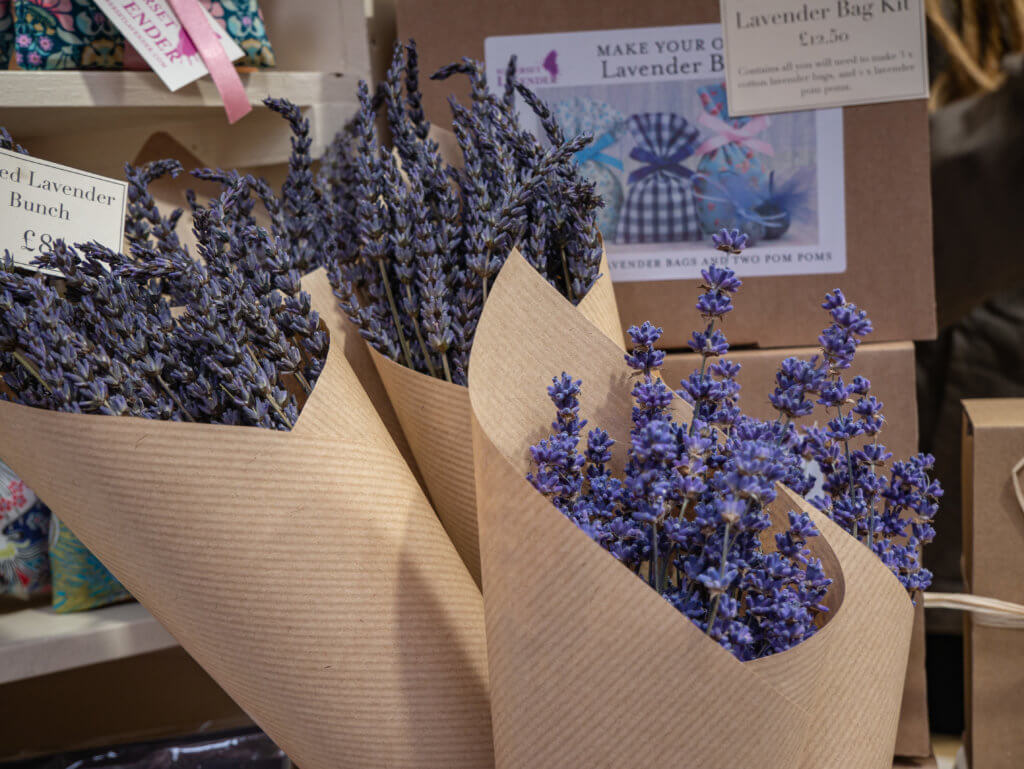 Accessibility at Bath Christmas Markets
Travelling with chronic illness means that we always like to rate how accessible an event or location is for those travelling with disability or mobility/energy deficits. Bath Christmas Market is an event for everyone, regardless of access requirements. However, Bath is quite hilly for those of you with energy issues and some of the cobble streets will be hard to manoeuvre for wheelchair users or mobility scooters. There are accessible toilets located at Terrace Walk and Bilbury Lane, as well as accessible toilets and changing spaces located throughout the city.
Bath Christmas Markets 2022 Map
Read all about my journey with Lyme Disease.
Bath on ice
Glowing in atmospheric lights, Bath on Ice stays open a little longer than the Bath Christmas Markets. Running from November 12th – January 3rd you can show off your moves and practice your ice-skating. You will be transported to a dreamy wintery wonderland with festive music and a cosy alpine bar selling seasonal drinks. A one hour slot will cost £13.50 for an adult which includes skate hire. If you are not really into ice-skating but don't want to miss out on the festive fun the Glow in the Dark Mini Golf course next door is another great, wintry pop-up put on by Bath on Ice.
Bath on ice opening hours and ticket prices
Weekdays until the 9th of December – 11:45am – 22:00
Weekends and from the 12th of December – 10:30 – 22:00
Tickets:
Adult – £13.50 (Available for years 16 and over)
Child – £12 (Available for children under 12yrs)
Concession – £12.50 (Children 13-16 senior citizen and student discount – ID Required)
Family – £44 (2 Adults & 2 Children or 1 Adult & 3 Children)
Pre-Booking on Bath on Ice is essential to avoid queues during the festive period!
Grab a drink at Après ski bar
With twinkly lights, a cosy rustic atmosphere resembling an alpine ski lodge, festive music and a giant snow globe, the Après Ski Bar at the Abbey Hotel Bath is the perfect place to take a break from shopping at the Bath Christmas Markets. You can enjoy traditional après ski fare, including mouth-watering bratwursts, winter cocktails, indulgent luxury hot chocolates, and locally sourced mulled cider that will perfectly set the festive tone. But be warned! It is so cosy and Christmassy that you will never want to leave.
Visit the Giant Christmas Tree outside Bath Abbey
Massive Home Alone fans here! And just like Kevin we are always on the hunt for giant Christmas trees and the one in front of the Roman Baths at Bath Abbey is magical, especially at night. It is free to enjoy it at any time but you just might get lucky and catch a carol service outside of the Abbey. Be sure to also step inside Bath Abbey to catch a Christmas Carol service or concert.
Follow the Christmas Light Trail in Bath
During Christmas, some of Bath's most iconic streets and buildings are brought to life. The installations has been designed and produced by Fineline Lighting. The lights are switched on everyday at 3:30pm illuminating the city from Thursday 25th November until the end of the year.
Bath is spellbinding at any time of year but adorned in Christmas lights it is simply magical. There is no need to even plan a route, just follow the lights and enjoy!
Catch Muppets Christmas Carol at the Forum in Bath
The Muppet Christmas Carol sees The Muppets perform the classic Charles Dickens holiday tale, with Kermit the Frog playing Bob Cratchit, the put-upon clerk of stingy Ebenezer Scrooge. Gonzo, as Dickens, narrates the story with the help of Rizzo the Rat. The show also features Miss Piggy as Emily Cratchit, Fozzie Bear as Fozziwig, and Robin the Frog as Tiny Tim.
Scrooge receives visits from spirits of Christmas Past, Present and Future. They show him the error of his self-serving ways, but the miserable old man seems to be past any hope of redemption and happiness. Disney's The Muppet Christmas Carol will be presented live in concert this winter across the UK, featuring its original musical score performed live, finishing on December 22nd at The Forum Bath. You will not want to miss it!
Check out the Christmas display at The Ivy
Every year the decorations at The Ivy in Bath are something to look forward to. Lit up with fairy lights and an arch of Christmas baubles the entrance to The Ivy's Brasserie makes for a perfect photo opportunity. What's more, the street directly outside The Ivy is lined with chalets from the Christmas markets and fancy shops so that you can continue your Christmas shopping in style.
Things to enjoy in Bath both during and outside of the festive season
The Roman Baths
There are so many things to do in Bath but one thing you simply cannot miss is a visit to the Roman Baths. Right in the heart of the city of Bath you will find one most perfectly preserved ancient spas in the world. With over 2,000 years of history waiting for you to explore you can either take a self-guided tour of the baths or an audio-guided one which will bring the ancient history to life by taking you through museum exhibits, sacred springs and Roman temple ruins.
Constructed in around 70AD as a grand bathing and socialising complex, the Roman Baths is one of the best-preserved Roman remains in the world, where 1,170,000 litres of steaming spring water, reaching 46°C, still fills the bathing site every single day. At the end of your visit you can even taste the famous warm mineral-rich water from a traditional spa fountain. We have to admit….it might have been the fountain of youth but it did not taste good!
House of Frankenstein, Bath
Even though it made us think more about Halloween than Christmas this was so much fun! Here you will get to step into the dark world of Mary Shelley and her infamous creation Frankenstein. If you think that Bath is all about Jane Austen then you are wrong because in 1816, Mary Shelley wrote the world's first science fiction novel while resident in Bath. In fact, you will find some references to Mary Shelley while you are at the Roman Baths because her residence was located where The Pump Rooms are now.
Mary Shelley's House of Frankenstein contains ominous audio and visual effects, darkened environments and disturbing scenes. It delivers an unnervingly visceral, educational and ultimately entertaining experience. You will learn all about the disturbing relationship she had with the renowned poet Percy Bysshe Shelley and the tragic infant losses she suffered that may have led her to see the world with such a macabre outlook. It is technically not a scary experience but, all of your senses (and your imagination) will be heightened and we did jump and squeal more than once.
Mary Shelley's House of Frankenstein opening times and ticket prices
Mary Shelley's House of Frankenstein is open everyday from 11am (10am on Saturdays) and ticket prices are from £12.50 per person but there are other experiences like the Escape Room or Body in a Suitcase game which have additional costs.
Where to stay during Christmas in Bath
Hotel Indigo Bath
If you have been reading our blog for a while you will know that we aren't fans of run of the mill hotels. We want the hotel to be a part of our travel experience and always research unique and boutique places to stay in the places that we visit.
We are so excited to have found the perfect unique hotel to stay in during your Christmas in Bath. Old meets brand shining new in the beautiful grade one listed Georgian building of Hotel Indigo Bath. Walking into the lobby you immediately get hit by a sense of romance and mischief. Just our kind of hotel!
Centrally located, Hotel Indigo Bath, is just a stone's throw away from Bath Abbey, Grand Parade and Pulteney Bridge. The interior of the hotel is vibrant and colourful with a boutique eclectic design. The style of the hotel reflects the influences of the architects and novelists who made Bath famous for its storytelling and passionate social scene.
Bedrooms come equipped with Nespresso machines, large flat screen TV's and Hypno beds with luxury Egyptian cotton linen. We stayed in a Superior King Room with a stocked mini-fridge. The bathroom was huge with a beautiful roll-top bath and large rainfall shower. Hotel Indigo Bath is a high end boutique hotel. Each Hotel Indigo is unique to its surroundings. No two hotels are the same and that's what we love about it, its eccentric charm.
For foodies, the Elder Restaurant has a "field to fork" philosophy for an exceptional dining experience.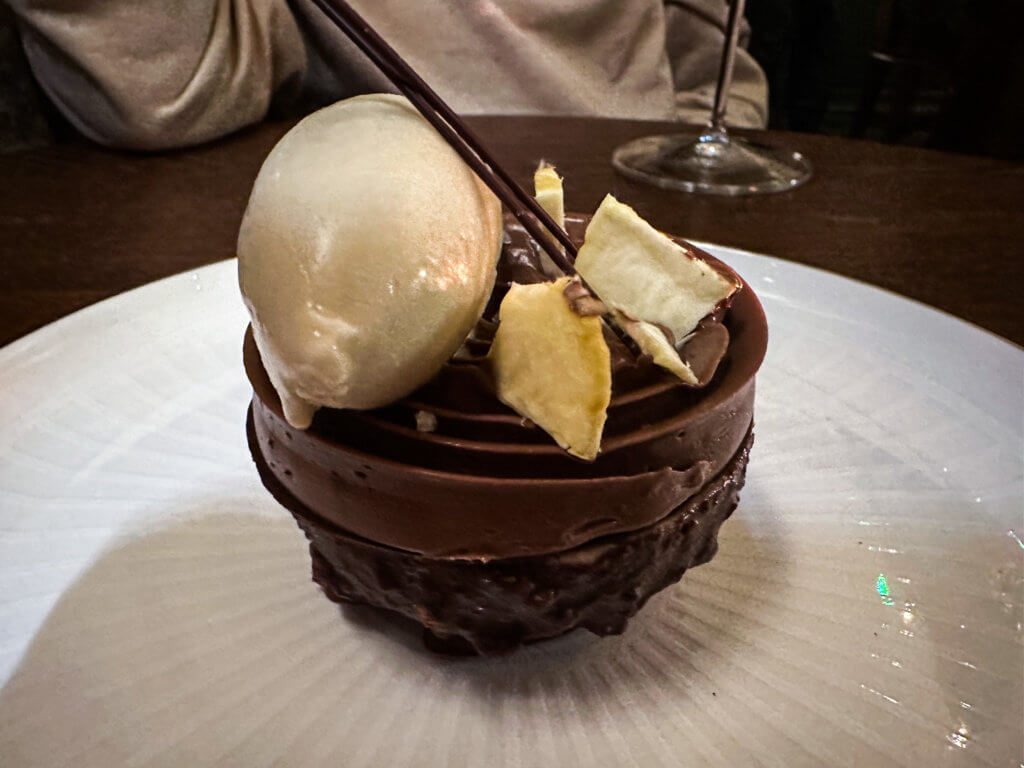 Christmas in Bath is magical and we really hope this guide helps you plan your visit and make the most out of your time at Bath Christmas Markets.
**Disclaimer: This blog post was in collaboration with Visit Bath, but we only ever work with brands that we are 100% happy to recommend to you guys and happily pay for ourselves. Staying complimentary allowed us to fully experience Bath at Christmas, give honest reviews and create content for you guys to enjoy. All opinions are our own. This post also contains affiliate links meaning that if you book through one of our links we will receive a small commission at no extra cost to you. This helps us create the wonderful travel guides that we do**
Are you new here? Join thousands of other happy readers and subscribe to All About RosaLilla blog via email. The good news is that by signing up via email you will get exclusive travel deals straight to your inbox. The only other place that we publish these deals is on Instagram stories, so be sure to signup to get the heads up on amazing travel deals to save you money when booking.
Shop the post

I also share everything about myself on Instagram with nothing held back so be sure to follow along there.
If you liked this you may also like:
How to have the best Cotswolds Christmas
A guide on the best villages in the Cotswolds
The magic of Colmar Christmas Markets
The ultimate Warsaw Christmas Markets guide
Best things to do at the Hamburg Christmas Markets
Until next time you crazy kids!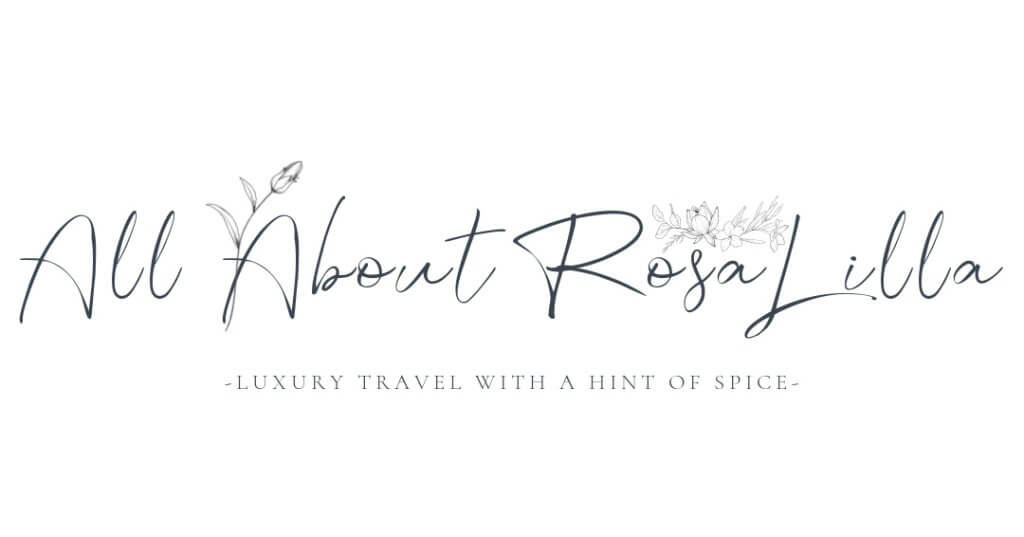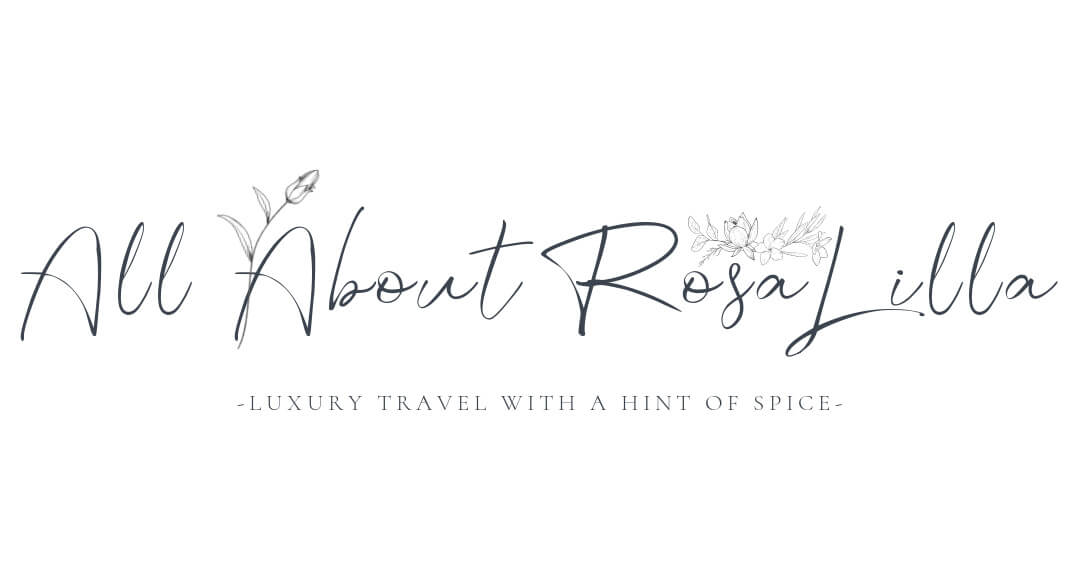 Sharing is sexy!