Why you must visit Bath and the top 10 things to do in Bath U.K.
If dreaming of Jane Austen, or a city made from golden coloured limestone and weeping willows, is your thing, then you need to get yourself to Bath, England. If that hasn't got you already booking your flights I am going to give you 10 reasons to visit Bath UK, including things to do in Bath and where to stay.
Top 10 things to do in Bath
It is no secret that Bath is one of the most beautiful places ever! There is a reason why whole Instagram accounts are just dedicated to it. Where else in the world can you find the most pristine Roman Baths, that literally make you feel like you are stepping back in time, just steps away from the British High Street. There is so much to see and do in Bath to keep you entertained, whether you are just visiting for the day or spending a weekend in Bath, I have you covered with my top 10 things to do in Bath U.K.
Where is Bath?
Bath is located in the gorgeous English countryside of Somerset in Southwest England. Bath is in the valley of the River Avon, 97 miles (156 km) west of London and 11 miles (18 km) south-east of Bristol. The city became a World Heritage Site in 1987. We flew into Bristol and got the AirDecker bus straight to Bath Bus Station for £20 return. The bus journey took just under an hour and there are some very pretty villages to see along the way.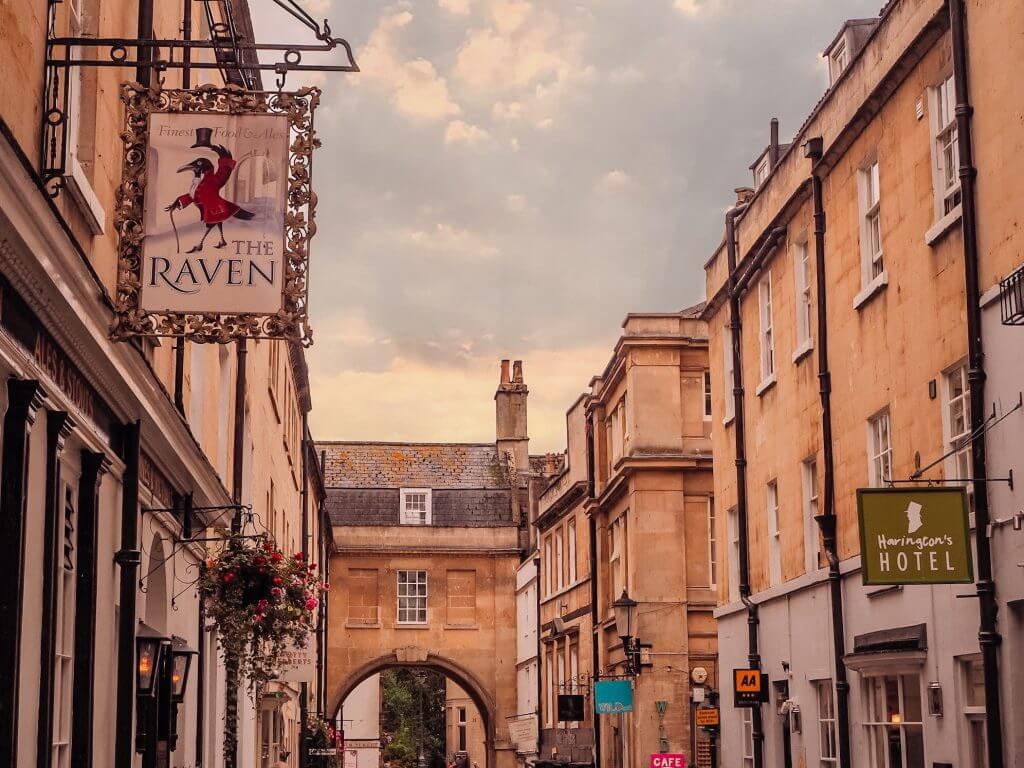 Where to stay in Bath England?
I am a firm believer that there are times when you save and times when you splurge. I think that if you are going to Bath this is a time when you treat yourself like royalty and stay somewhere nice. It is hard not to soak up the grandeur in Bath. It was busy when we arrived in August so we stayed in a different hotel each night. Both of these hotels, Lansdown Grove Hotel and No15 Great Pulteney Street, were on another level. So much so that I need to dedicate a blog post to each of them so be sure to check out my reviews. I really did leave feeling very regal. They are the perfect places to escape the everyday.
On a seperate trip around The Cotswolds in July I just knew that I had to return to the city of Bath for a night with my family. We stayed at Abbey Hotel Bath and I cannot recommend it enough. From the central location , (Sally Lunn's is just down the street), funky retro decor to the simply delicious Koffmann and Mr. White's restaurant created by acclaimed chefs Pierre Koffmann and Marco Pierre White, this hotel is just perfect for a weekend in Bath.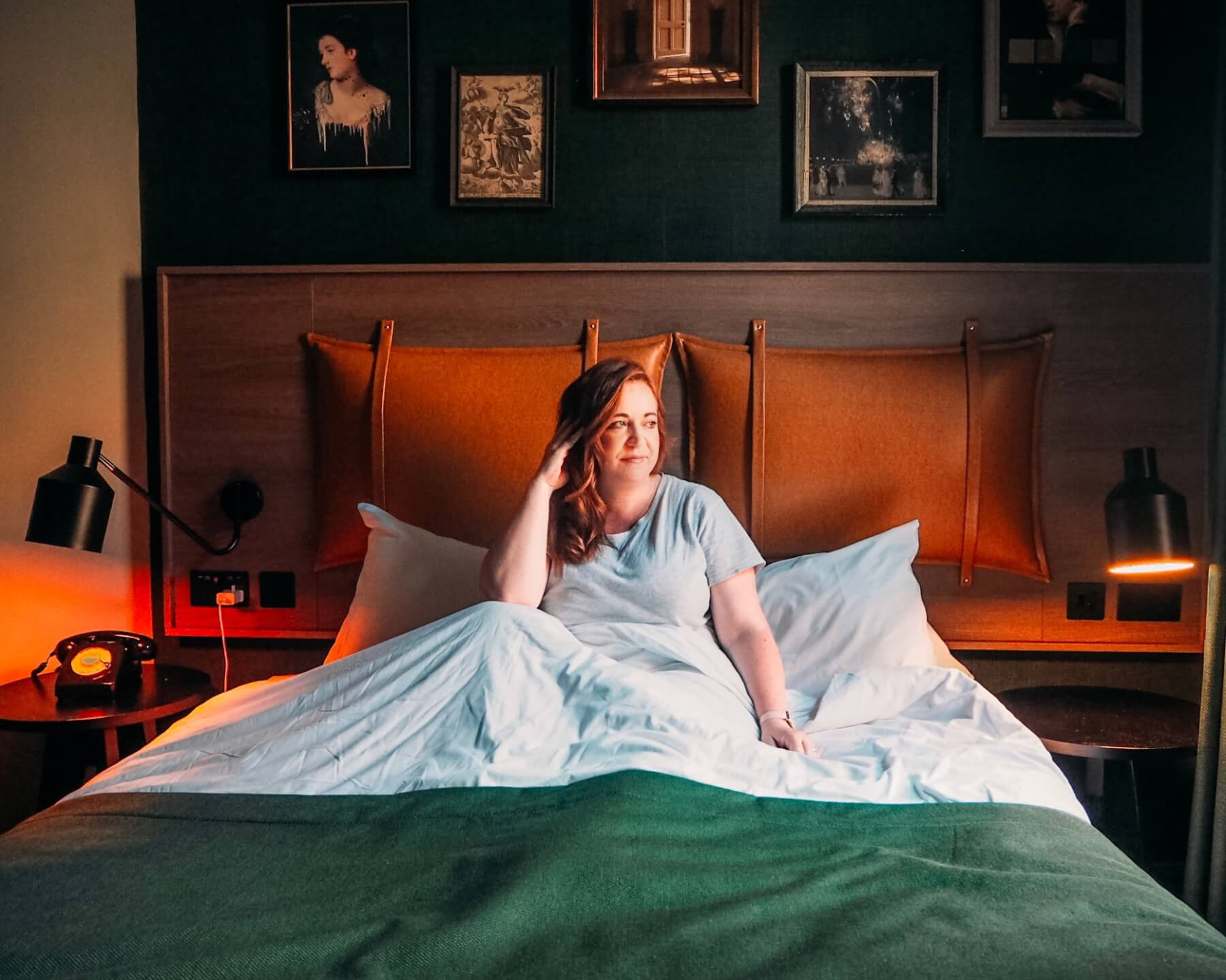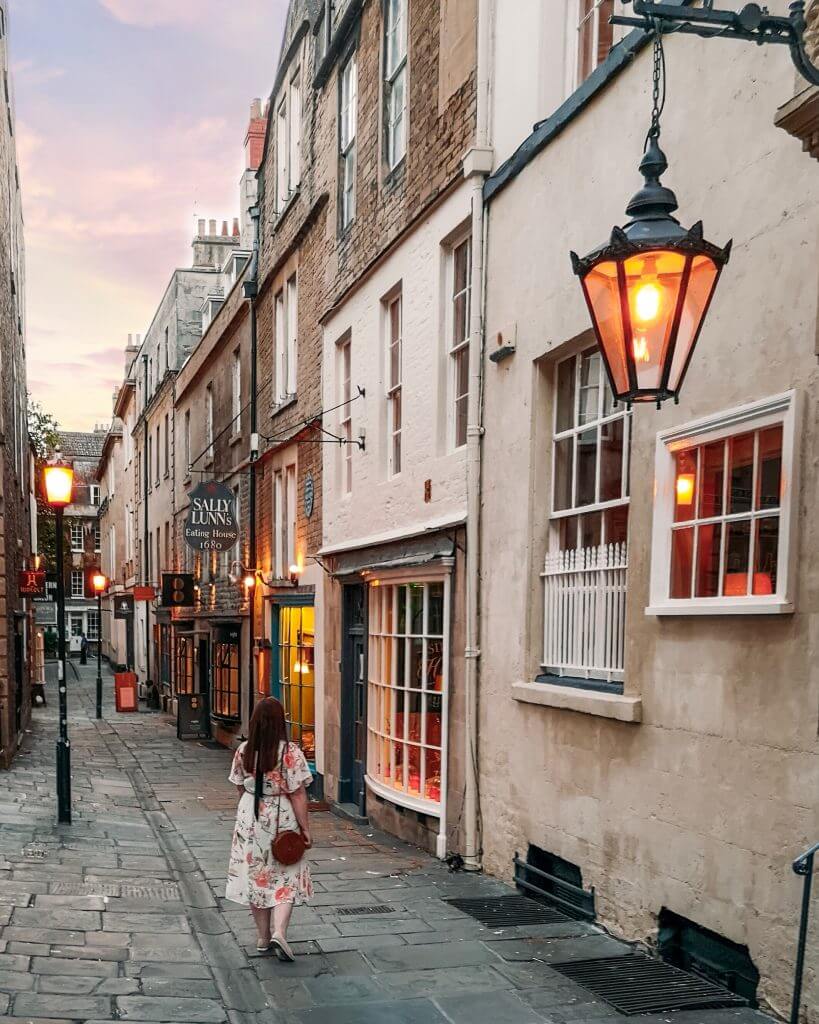 10 things to do in Bath U.K.
1. Visit the Jane Austen Museum
Did I mention that Jane Austen frickin lived here! The first recorded stay of Jane Austen in Bath was in late 1797 when, along with her mother and sister, she spent six weeks at No.1 Paragon Buildings. The lively and fashionable Bath must have really excited the author after living the first 25 years of her life in the quiet Hampshire village of Steventon. She returned and lived in Bath many times throughout her life. Bath seems to have inspired something in her literary imagination and her first completed novel Northanger Abbey was set here.
At the time, the city was the most famous resort in England, so provided plenty of entertainment to help Jane transcribe Bath vididly in her writing. There is no doubt that the people and places she encountered here became inspiration for some of her most well known literary characters and dramatic scenes. Bath features heavily in many of her novels.
The Jane Austen Centre and Regancy Tearooms
There is a museum in Bath dedicated to the author and it is really worth a visit. Not only do you learn more about the life of the author but you get to dress up in the clothes from that era too. I have to admit, I'm not quite Keira Knightley but I do look rather fetching in a bonnet! Well in my head I did anyway. I have always been a fan of period dramas and have been watching Pride and Prejudice on repeat since my return.
The Jane Austen Centre and Regency Tearooms are located on 40 Gay Street and you will get to meet Martin Salter. One of Bath's most loved characters he welcomes people to the museum every day, dressed head to toe in full Regency garb. There is also a Jane Austen Festival every year where Jane Austen fans gather, again fully dressed for the occasion. For dates and the full programe visit www.janeaustenfestivalbath.co.uk
In Jane Austen's own words "I really believe I shall always be talking of Bath, when I am home again – I do like it so very much". So, if Jane Austen is giving it the thumbs up, you really must visit.
2.The Roman Baths
The Roman Baths, at the heart of the City of Bath World Heritage Site, consists of the remarkably preserved remains of one of the greatest religious spas of the ancient world. The city's unique thermal springs rise in the site and the Baths still flow with natural hot water.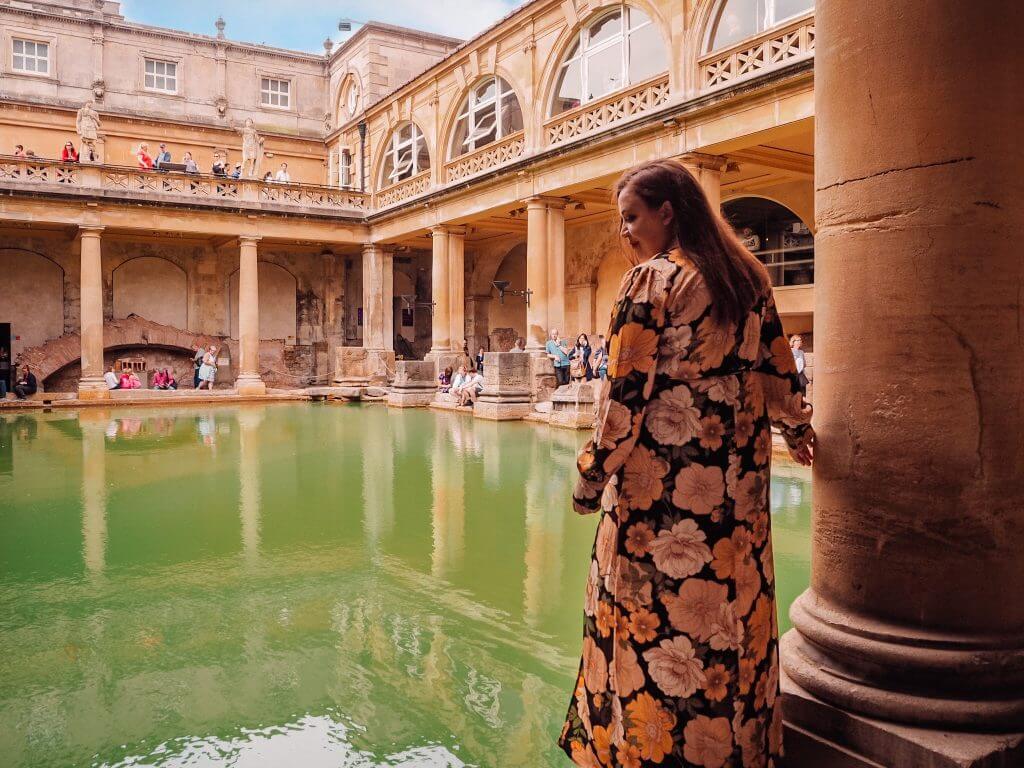 It is truly amazing how well preserved these Roman Baths are, all just steps away from the British High Street. They were constructed in around 70AD and you can truly imagine what the city was like at the time. That juxtaposition of old versus new is just breathtaking and a visit to Bath is worth it simply for this experience. It is my number one thing to do in Bath.
The Roman Baths
The city became a spa with the Latin name Aquae Sulis ("the waters of Sulis") when the Romans built these baths and a temple in the valley of the River Avon, although hot springs were known even before then. The temperatures of the water can reach 46 degrees celsius and 1,170,000 litres of steaming spring water fills the baths every day. The water has the most luminous aqua green glow but this in not the actual colour of the water. It is a result of the algae that call these Baths home.
Unfortunately you can't actually swim in the water but Bath has established itself as a spa city and a place where you can truly pamper yourself. If you are looking for a similar experience then head to the Thermae Bath Spa where you can enjoy a hot bath with rooftop views of the city.
3. Have Afternoon Tea in Bath
There is no better place to experience a traditional afternoon tea than in Bath. A true Georgian gem, this historic city still holds all of its 18th century charm. This tradition of enjoying afternoon tea is very British and there are so many charming tea rooms offering an afternoon tea experience in the city. One of my favourite afternoon tea experiences was a Laura Ashley afternoon tea in The Cornwall but Bath managed to surpass even that!
You could enjoy your afternoon tea with all the style of an 18th century English lady in Bath's Pump Rooms. Regarded as the social heart of Bath for centuries, this salon and ballroom still retain all the glory of their past. Sumptuous interior and live classical music every day make this the perfect place to enjoy your tea. You can find the Pump Rooms at Abbey Church Yard.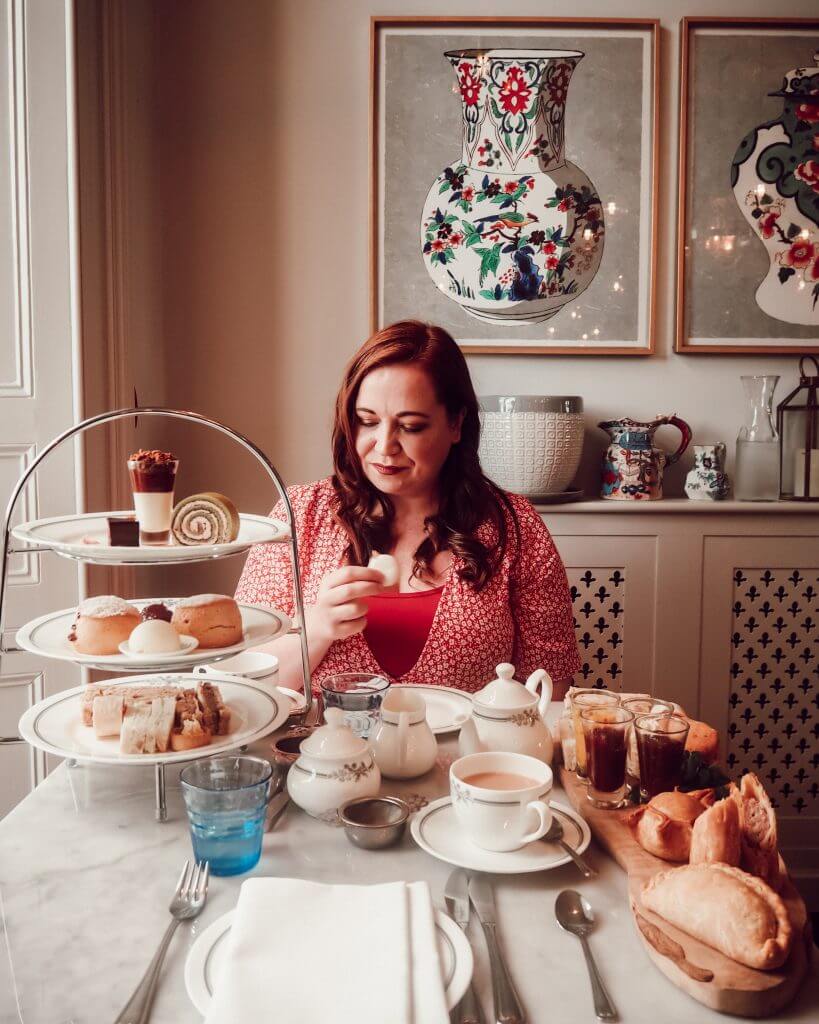 The queue for Sally Lunn's was out the door so that can only be a good thing. I didn't actually get to experience it but I've heard wonderful things about the walnut cake and milk jam (I know!). I'm drooling just writing this. Sally Lunn's is located down the most quaint street and in one of the oldest buildings in Bath and is in itself a museum.
There is no shortage of wonderful tea rooms in Bath so wherever you dine you are guaranteed a wonderful experience.
4.Admire the Georgian architecture
If Jane Austen, the beauty of the Roman Baths or the thought of having afternoon tea like a queen doesn't have you already booking flights, then the stunning Georgian architecture most certainly will. Many of the beautiful streets and squares in Bath were designed by the architects John Woods the Elder and his son John Wood the Younger.
The Royal Crescent
Many buildings in Bath were built from the creamy Bath stone, obtained from the limestone Combe Down and Bathampton Down Miles. The houses in The Royal Crescent are a must see. They are a row of 30 houses laid out in a sweeping crescent with the best views of the city. Johnny Depp, among many others, was once lucky enough to call this neighbourhood home. For a cool spare £7 million you too could have this much desired address.
These buildings are Grade I listed and while the interiors of some of the houses have changed throughout the years, the exterior has remained the same as when they were first built in the 1700's. One of the first resident's of The Royal Crescent was Henry Sandford, a retired Irish MP who rented the house from 1776 until his death in Bath in 1796. He was described as being a 'gentleman of the most benevolent disposition' and this was evident during a tour of the house which has now been turned into a museum.
This museum is well worth a visit and there are guides in every room to fully explain how people lived during that time. Including how the men of that era often used a chamber pot concealed in the corner of the dining room!! I kid you not. Imagine trying to conceal the giggles over strange noises coming from the corner of the room during dinner!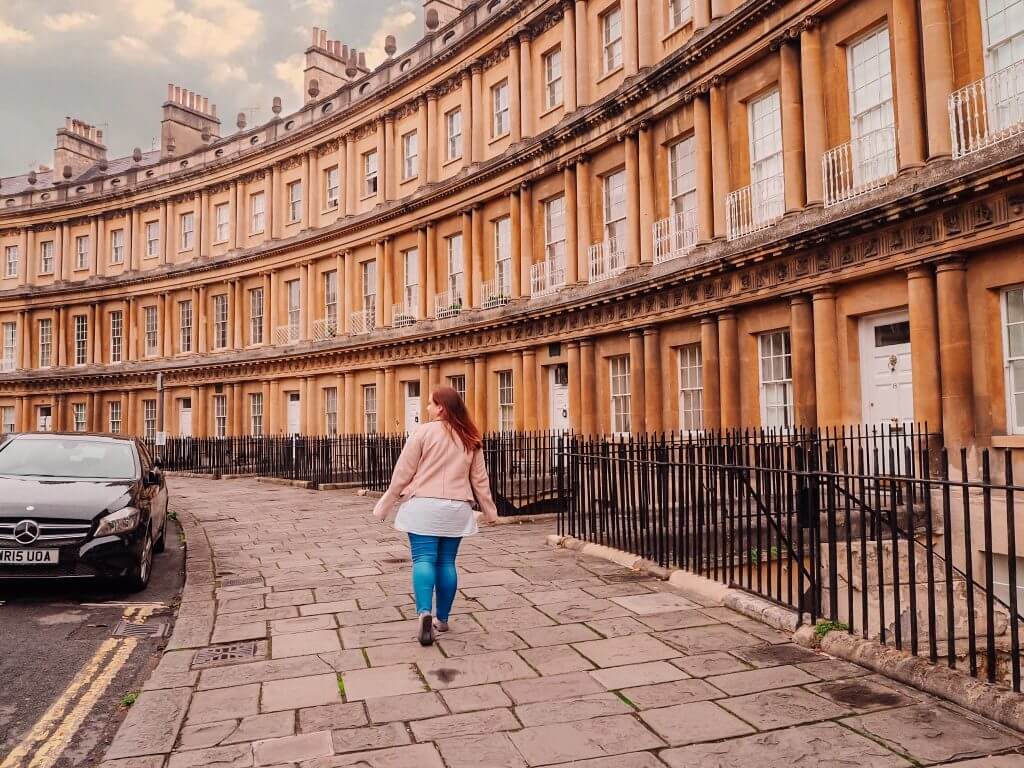 The King's Circus
Not far from The Royal Crescent is The King's Circus, or "The Circus" as it is known locally. These houses are built in a similar crescent shape as The Royal Crescent and form a circle. Convinced that Bath had been the principal centre of Druid activity in Britain, Wood surveyed Stonehenge, which has a diameter of 325 feet (99 m) at the outer earth bank, and designed the Circus with a 318 feet (97 m) diameter to mimic this. Viewed from above you can see that Wood also designed these buildings to represent the crescent of the moon and the circle of the sun joined together.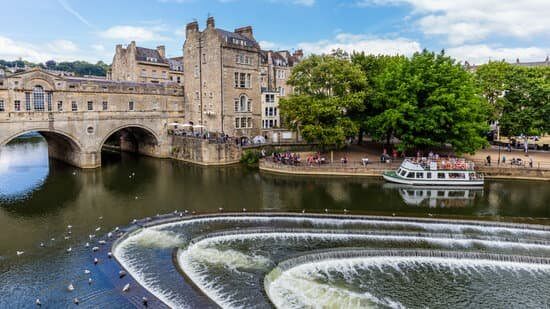 Pulteney Bridge
Another great example of Georgian Architecture is Pulteney Bridge. You would be forgiven for thinking that you were in Florence here. It crosses the River Avon and connects the city to the prestigious Pulteney Street. This is also the location of the luxurious boutique townhouse hotel where we stayed, No15 Great Pulteney, so this hotel is within walking distance of the city centre. The bridge was designed by Robert Adam and is one of only four bridges in the world to have shops spanning both sides the bridge. It was then named after Francis Pulteney, a Scottish lawyer and member of parliament.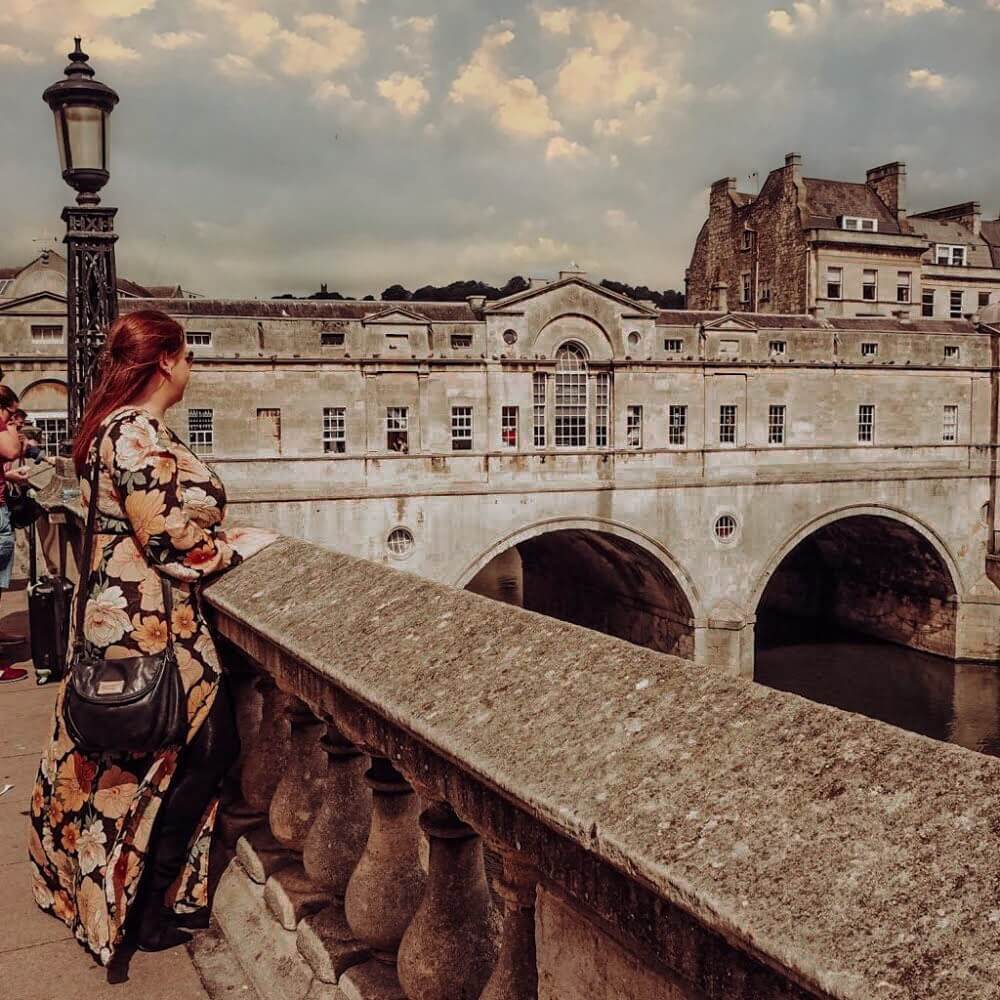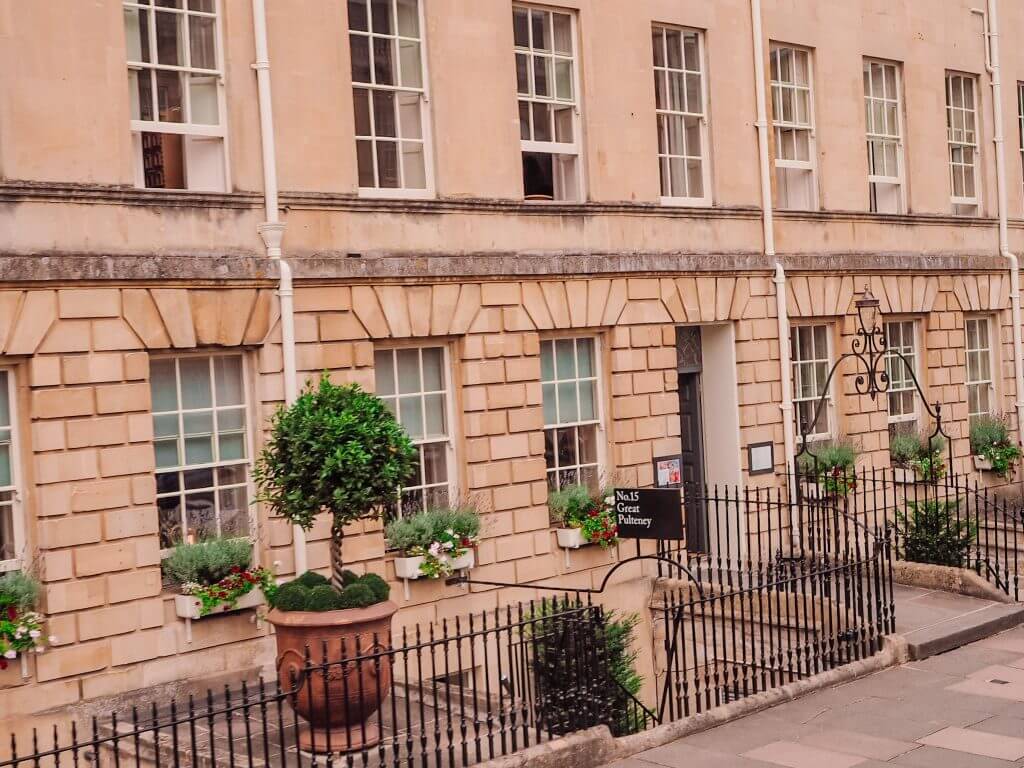 5. Take to the Waterways
One of the most relaxing things to do in Bath is take to the waterways. Pulteney cruisers offer scenic one hour-long river cruises on the River Avon. The cruise leaves from Pulteney Weir in the centre of Bath and travels up the river to the village of Bathampton. You can get off there and enjoy a spot of lunch and sightseeing, or simply stay onboard and take the return journey back.
Along the way you will be treated to the most amazing views. Weeping willows touching the water's edge. Swans, herons, kingfishers and if you are lucky enough, otters!
6. Go shopping in Bath City
Be prepared for an extra-special shopping experience because Bath has it all, from specialist and independent businesses to the larger high-street names. Amble along the Georgian streets for some great retail therapy or head for the malls, arcades or markets – such as Green Park in the restored Victorian railway station.
Shires Yard shopping centre is being developed into a fashionable retail environment known as Milsom Place and is definitely worth a visit. All of your favourite high street shops can be found in Bath, along with some specialist book and stationery shops, tea shops and clothes shops. I have to admit I did spend over two hours drooling over everything in Anthropologie and The White Company. Not to mention getting to relive my childhood in the Bath Retro Store!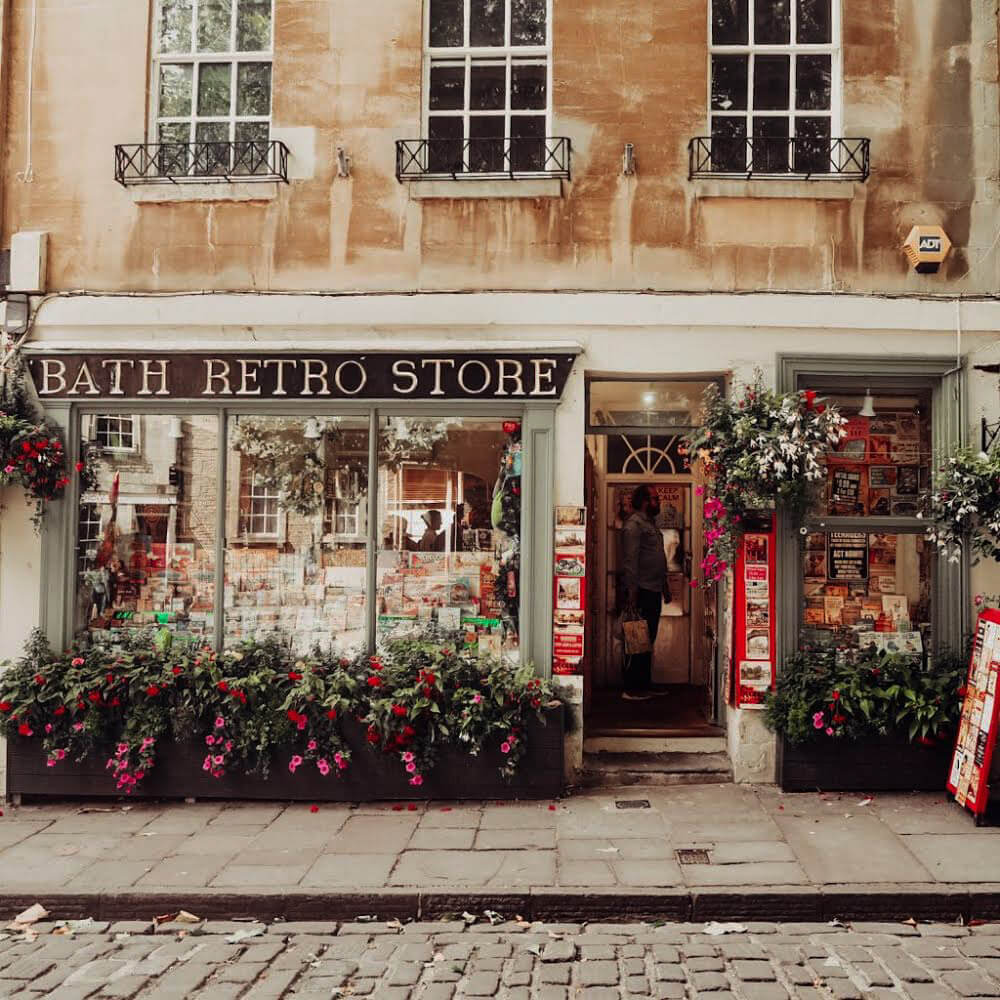 At Southgate you will find a botanical walkway, featuring more than 40,000 wisteria vines. The purple and cream flower canopy, featuring 44 archways, follows SouthGate's iconic umbrella street which was the most photographed and viewed high street art installation. Shoppers and diners can admire the enchanting display, with matching floral phone boxes and hanging baskets, throughout the Summer until September.
7. Eat like a King
You need never go hungry with Bath's huge selection of restaurants, pubs, delis and cafés. Why not treat yourself and experience the grandeur of the Pump Room next to the Roman Baths. In plush surroundings under the crystal chandeliers, you can enjoy traditional English fare often accompanied by a pianist or the Pump Room Trio. You can even try the hot sulphurous spa water (complete with 43 minerals) at the fountain, if you dare!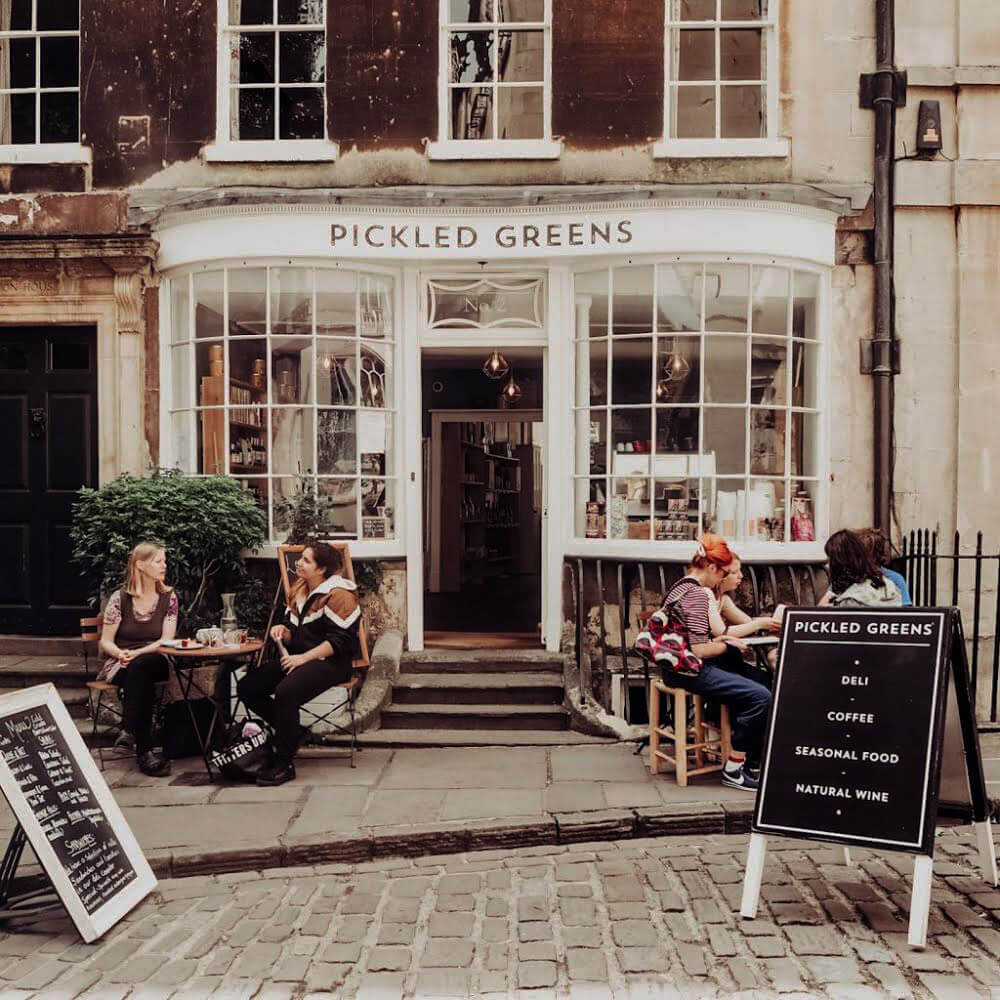 Even if you decide to eat in the many cafés in Bath city you will not be disappointed. One of my favourite places was Pickled Greens in the most beautiful cobble stone square in central Bath. This place does not feel very touristy and is so fresh and natural. You just have to try their carrot cake.
8. Be a dedicated follower of fashion
The stunning Assembly Rooms is currently holding an exhibition where you can marvel over the fashions worn through history , as well as fashion trends over the years, at the Bath Fashion Museum. Formerly known as the Museum of Costume, it has an outstanding collection of more than 60,000 objects from the late 16th century to the present day.
Housed in the Assembly Rooms next to the Royal Crescent, this is one of the largest and finest collections of original fashionable dress in the world. Displayed are pieces from the Georgian, Regency and Victorian periods, including pieces associated with royalty. While in the Assembly Rooms you can also visit the magnificent 18th century ball room, tea room and octagon.
9. Listen to a live brass band at the Bandstands in Parade Gardens
Overlooking the Avon River and with beautiful views of the Pulteney Bridge the Parade Gardens are the perfect way to unwind. On a Sunday you can pull up a striped deckchair and catch a free concert by a Brass Band in the garden's bandstand. Dancing Queen will never sound so good.
For the full list of what entertainment you can find in the gardens click here.
10. Get arty at the Holburne Museum
At the end of Pulteney street you will find the beautiful Georgian Holburne Museum, the city's first public art museum. It is home to the art collection of Sir William Holburne and includes paintings by Gainsborough, Guardi, Stubbs, Ramsay and Zoffany.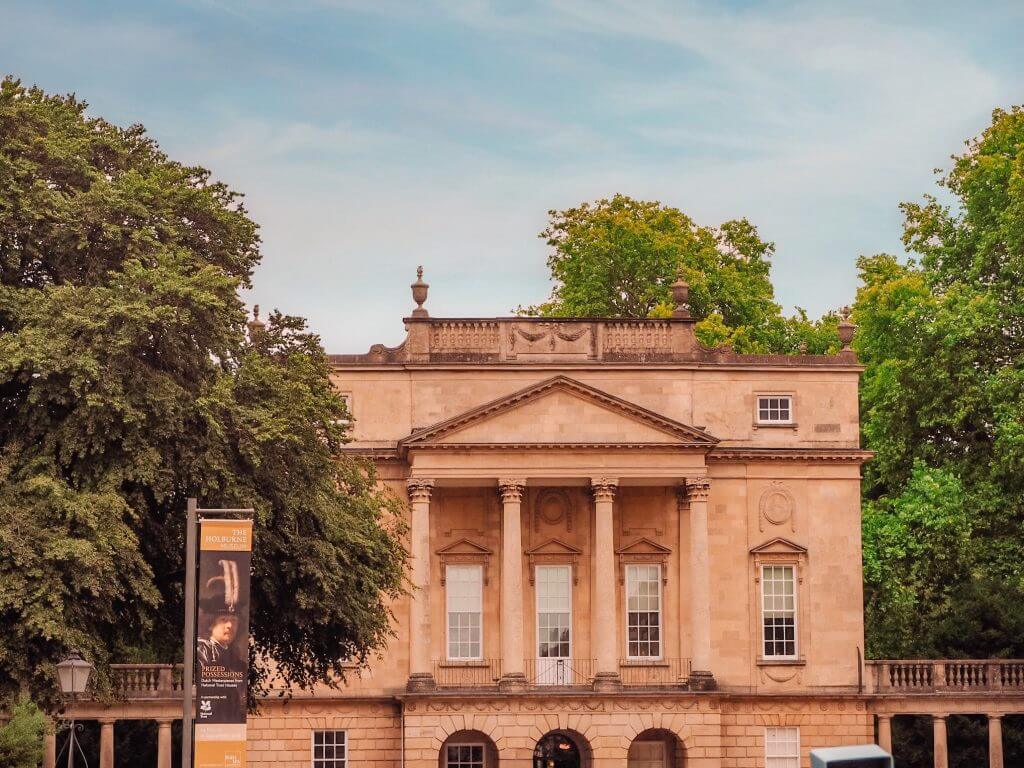 There is also a bookshop and a café that opens onto Sydney Gardens. The Holburne building is so beautiful that it stood in for the Devonshire villa in the 2008 film The Duchess starring Keira Knightley, and for Steyne's mansion in Vanity Fair, the 2004 adaption of William Thackeray's novel, starring Reese Witherspoon.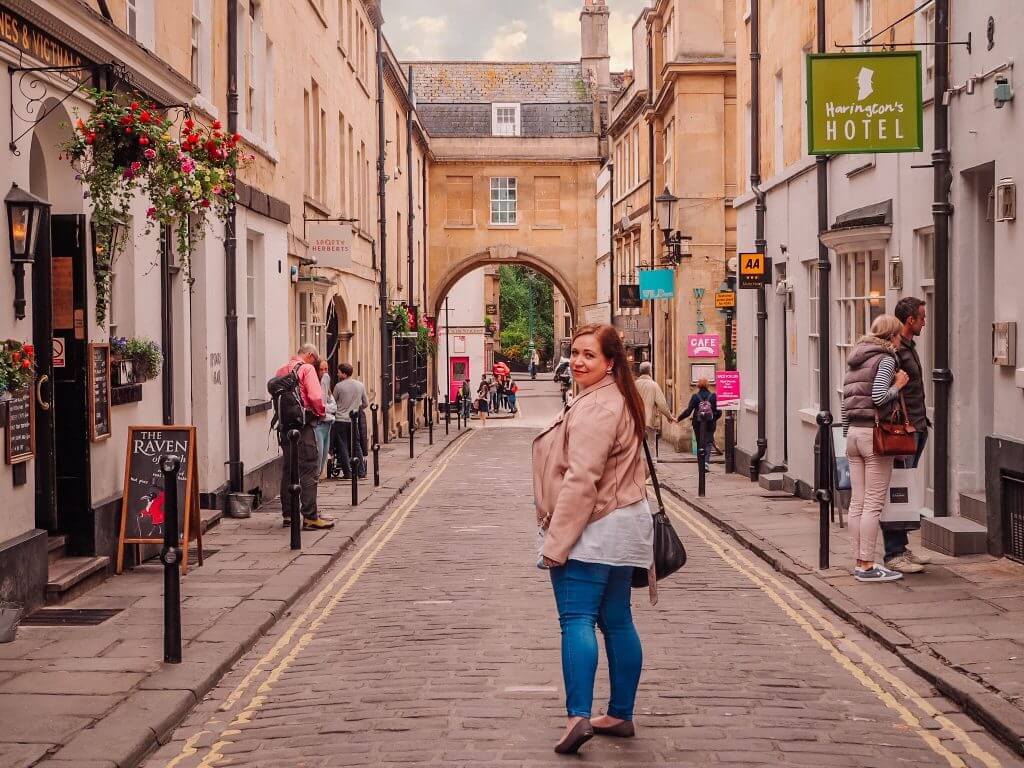 I have given you a list of 10 things to do in Bath, England but there are many other reasons to love Bath. Not to mention the fit Bath Rugby players that often frequent the city. That is reason enough for me as I am a big rugby fan…like huge! I would love to go back with Mister Lavin to explore Bath more and take in a game. If sport is your thing you will also find wonderful cricket grounds here.
So I hope my list of things to do in Bath has convinced you to visit. I know I will certainly be returning. I can only imagine how beautiful it is to also visit during Christmas in Bath. A Cotswolds Christmas is also a truly magical experience. Bath had been on my bucket list for so long and I am so glad that it lived up to all of my expectations.
Are you new here? Join thousands of other happy readers and subscribe to All About RosaLilla blog via email. The good news is that by signing up via email you will get exclusive travel deals straight to your inbox. The only other place that I publish these deals is on Instagram stories, so be sure to signup to get the heads up on amazing travel deals to save you money when booking.
I also share everything about myself on Instagram with nothing held back so be sure to follow along there.
If you liked this you may also like:
Lough Erne, a romantic weekend in Northern Ireland
Why you should visit and where to stay in the Malvern Hills
A list of Cotswolds best villages
A self-guided walking tour of Notting Hill
Until next time you crazy kids!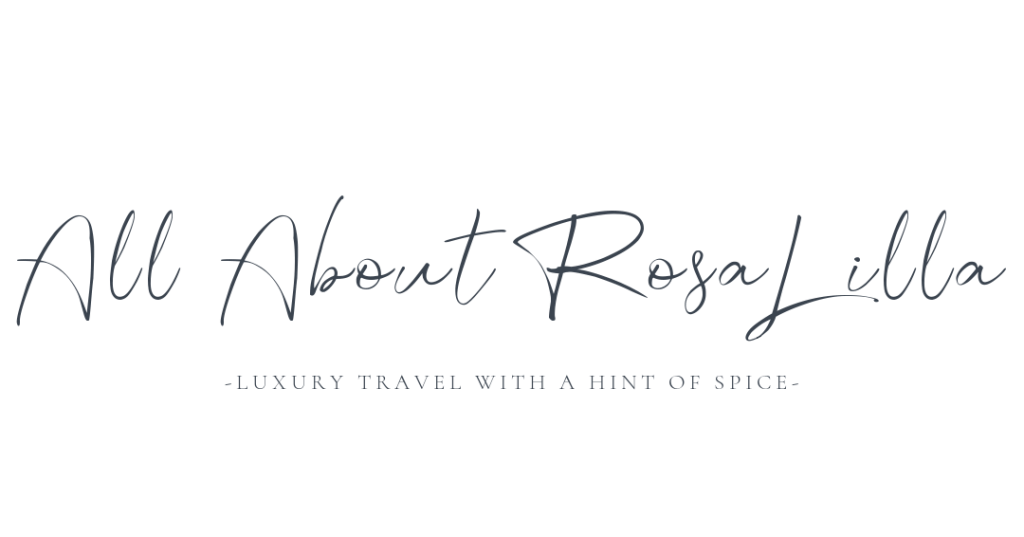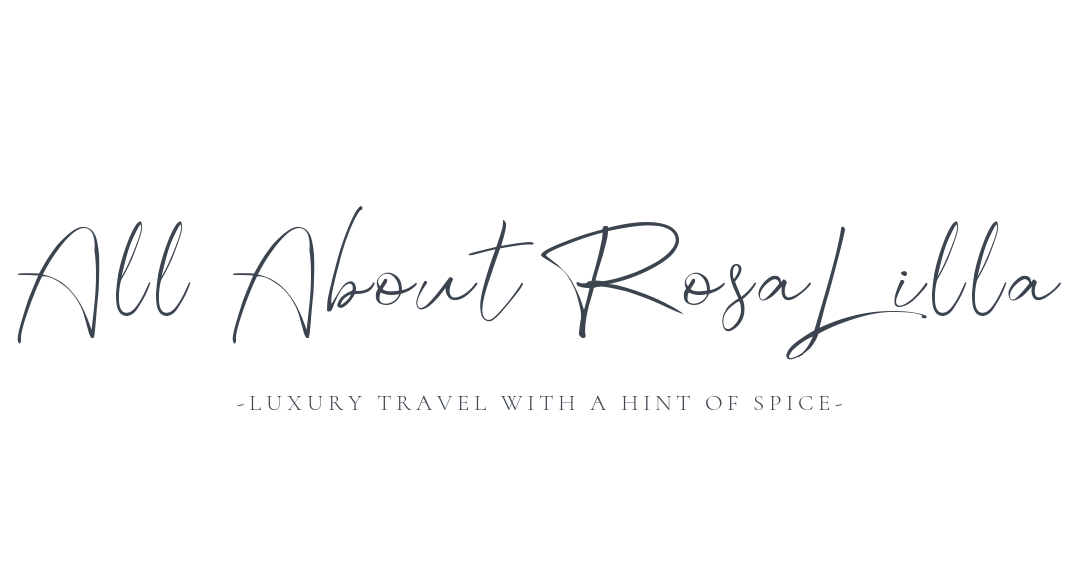 Sharing is sexy!