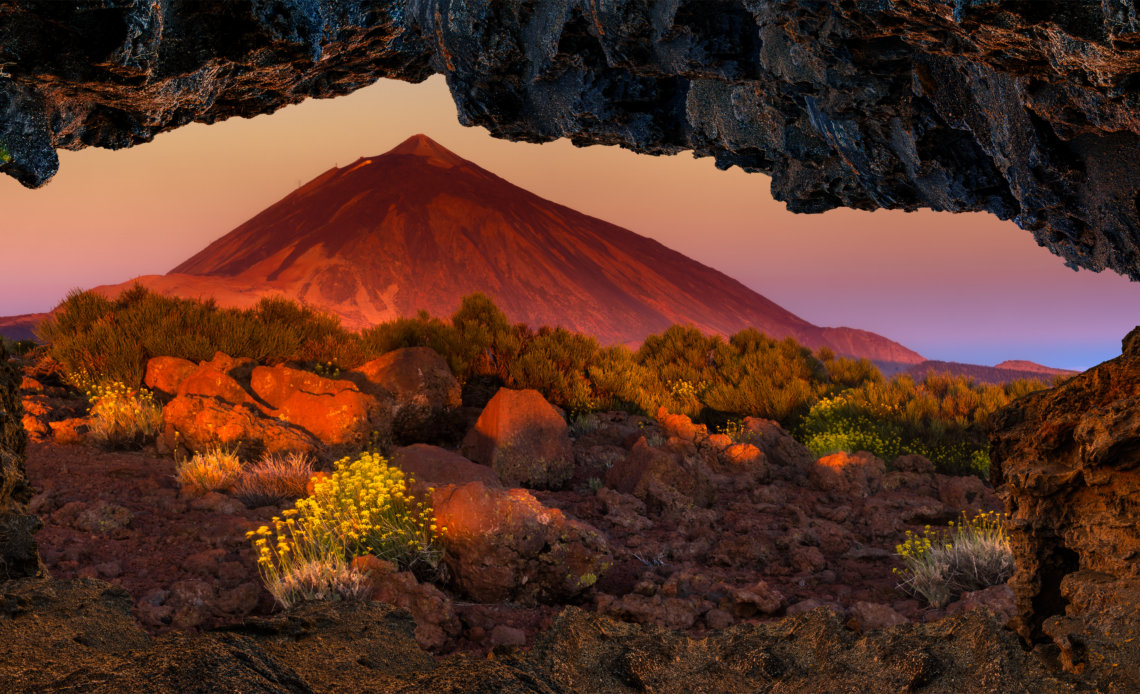 Tenerife has so much more to offer than glistening resorts and cocktails by the pool. Tenerife is a paradise volcanic island with a landscape so diverse that you simply have to rent a car and take a Tenerife road trip to see all of the unique places that Tenerife has to offer. From rugged black sandy beaches, insane moon-like scenery, dense forests and jungles to quaint whitewashed fishing villages and bustling cosmopolitan cities, Tenerife really does have so much to see and do.
The Best Time to visit Tenerife
The sub tropical climate of Tenerife offers warm sunshine throughout the year so there is no bad time to visit Tenerife. Known as the 'island of eternal spring', Tenerife offers the highest temperatures from June to September but the warm temperatures and smaller crowds make it the ideal destination for some winter sun. Tenerife is the largest island in the Canary Islands and is also the one with the highest altitude thanks to Mount Teide, making it the perfect destination to explore by car.
Is it difficult to drive in Tenerife?
Driving in Tenerife isn't that different to any other European city. You will drive on the right hand side of the road (which will feel strange for those of you travelling from Ireland or the U.K.), but signage and rules of the road are similar or identical to most other countries. You will need a valid driving licence to rent a car in Tenerife but you will be pleased to hear that renting a car in Tenerife is cheap which many companies offering 3 days for the same price as 2.
Tenerife Road Trip
Tenerife has a toll-free motorway network which connects the capital city and airports with most major resorts on the island and there are plans to extend it to completely circumnavigate the island, so, it is easy to drive when you stick to these roads. However, certain places like Masca Village involve driving on narrow, extremely windy roads so good driving skill and confidence will be required. The altitude of Tenerife means that some roads, like in Mount Teide National Park feel like there is a sheer drop on one side (guarded by guard rails) so is not for the faint hearted or those that simply want a relaxing holiday. But for the adventurous among you renting a car and taking a Tenerife road trip will take you to the most rewarding and astonishing places that you will ever see.
Best places to see in Tenerife by car
We travelled to Tenerife on a family holiday in early September and while it is great to relax by the pool, cocktail in hand, soaking up the glorious sunshine we weren't prepared to spend 7 days doing the same thing. Besides, we knew just how incredible and diverse the Tenerife landscape was and we didn't want to miss it! So we rented a car for two days and set off on our Tenerife road trip.
Places of interest on your Tenerife Road Trip
Map of Top Tenerife Attractions to visit by car
We are listing these top attractions in Tenerife to see by car in sequence so that you can visit them in order and spend less time driving but feel free to mix it up and plan your own Tenerife road trip itinerary.
Playa de Las Teresitas
Of course Tenerife is famous for its volcanic black sand beaches but you can find some idyllic white sand beaches too. You just need to know where to look! This beach is paradise but this long stretch of sandy beach is actually artifical. In the 1950's several of Tenerife's black sand beaches kept disappearing as locals used the sand for construction work. The Spanish government imported some golden white sand from the Sahara Desert to rectify the problem and the result is one of the most beautiful beaches on the island.
Located in the village of San Andrés, this golden sand beach is remarkable because it is full of palm trees that make it look like an exotic beach in Thailand. The tranquility of its water, thanks to the installation of breakwaters, makes it an ideal place for swimming.
There is ample parking at this beach and it is very easy to get to. There is even a cute little beach cafe that you can sit at and enjoy a drink and a light snack. As you approach the northern part of the island by car you may find that the climate changes and it is more cloudy than the sunny south. You may even find yourself driving among the clouds at some points which is a vey cool experience.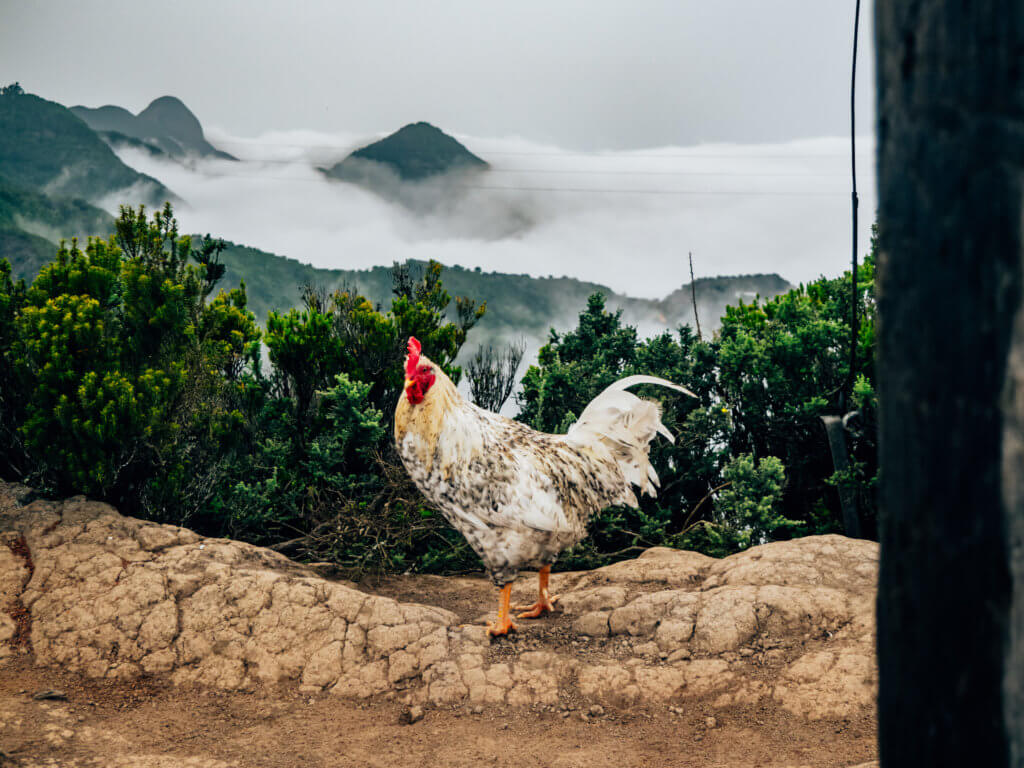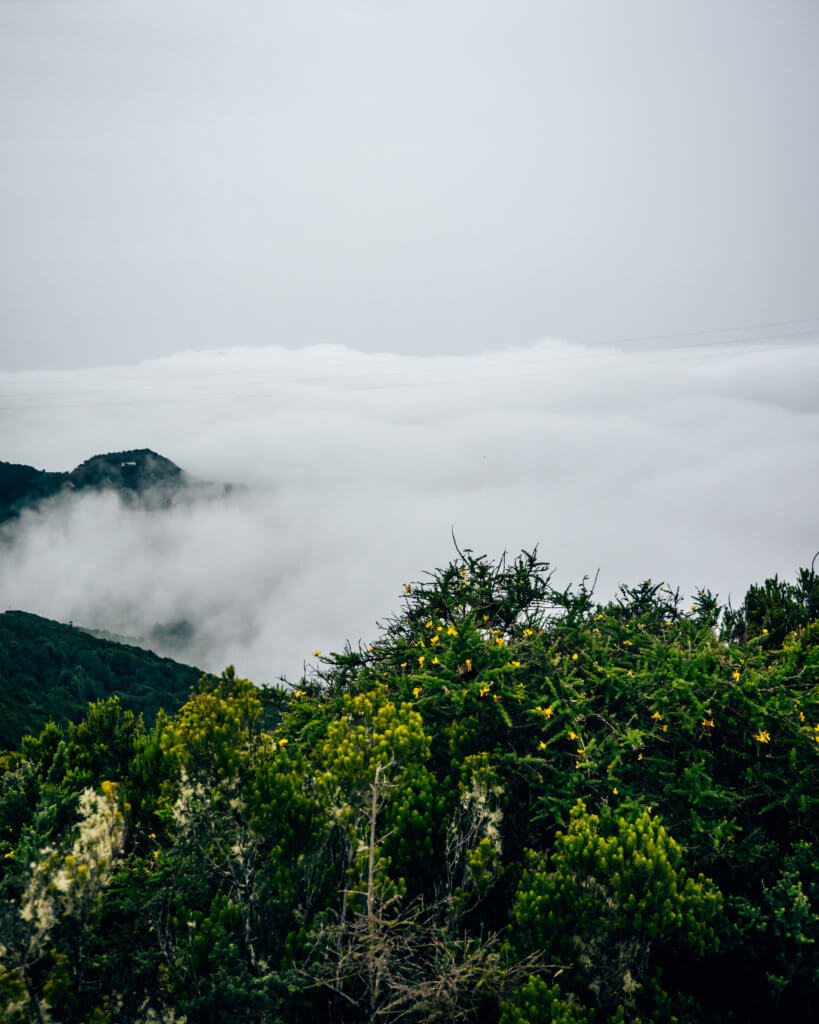 Playa de Benijo
If you love to see nature at its most raw, you simply must visit the beach of Benijo. Located in Anaga Rural Park (Parque Rural de Anaga) in the north-east of the island, Playa de Benijo is the gold at the end of a rainbow. You will find it at the end of a road that winds its way through a laurel forest with spectacular views over the Atlantic and a section of terrain with ravines and peaks that are breathtaking to look at.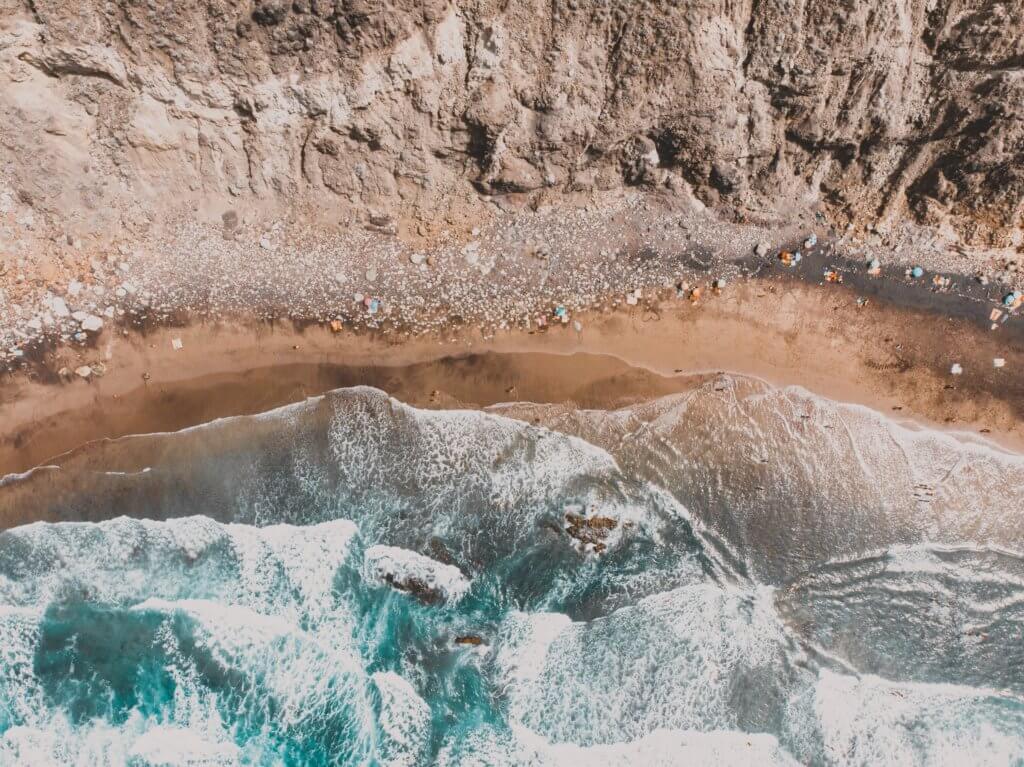 I don't know why but it gave us Jurassic Park vibes. It boasts a unique landscape on the island and fabulous views of the Roques de Anaga rock formations. Sunsets there are simply magical, especially when the glimmering sea contrasts with the red horizon and the dark outline of the volcanic rocks rising from the depths of the ocean. It really does make you feel like you are stepping into your very own science fiction novel.
Benijo is the most remote beach belonging to the town of Taganana. If you are looking for other beaches in this area then check out the beaches of El Roque de las Bodegas and Almáciga. To get to Playa de Benijo, you will have to walk along a path with steps so it may be difficult for those of you travelling with chronic illness (like me). I still struggle with steps following my battle with Lyme Disease. You can get reasonably close by car, and there are plenty of restaurants nearby to taste some typical Tenerife recipes. Make sure to try Papas Arrugadas (Canary Potatoes) while you are in the Anaga region.
Also worth noting that due to the solitude this location offers it is quite popular with nudists.
Anaga Rural Park
Driving through Anaga Rural Park we couldn't believe our eyes. In total contrast to the the dry, arid and volcanic landscape of the south of the island we found the north of the island lush with the most incredible vegetation and a slightly cooler climate. In fact the north and south of Tenerife are worlds apart which is why we are recommending that you rent a car to see it all.
Eploring Anaga is a journey to a place with an authentic rural flavour. A journey back in time, when the relationship between humans and nature was much stronger. The smells up here hit you differently as they are carried by the clouds.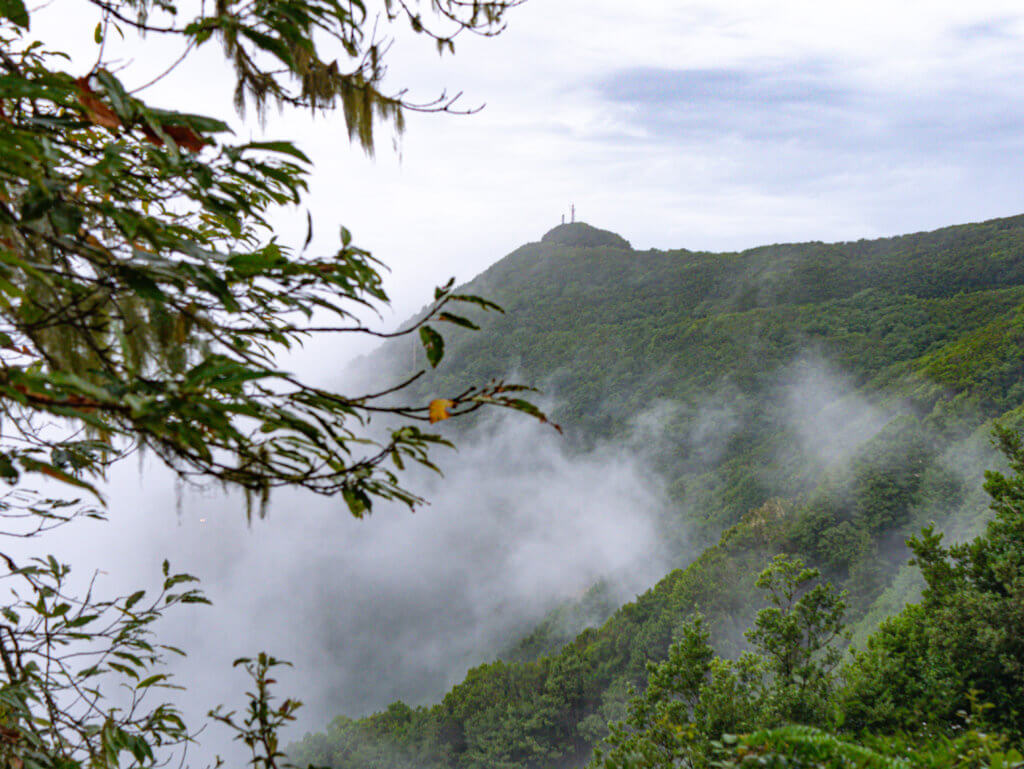 The roads up here are a little crazy, very windy with some very sharp turns. So, take it slow and make sure that you are a careful and experienced driver before attempting this drive.
The Anaga forest covers over 37,000 acres and includes parts of La Laguna, Santa Cruz de Tenerife and Tegueste. It is a designated Biosphere Reserve with forests of twisty laurel trees, the type of forest only preserved in the Canary Islands and the Azores. If you love nature then this is the place to be. The natural scenery is made of laurels, lichens, willows, fayas, and other plant species that give the forest a magical vibe. Also, Anaga has some interesting geological formations, such as rocks, dikes, cliffs, and ravines, as well as an ethereal mist. It's a must-see on your Tenerife road trip!
There are lots of hiking trails to choose from in Anaga Rural Park and make sure that you don't miss this unique photo spot at Camino Viejo al Pico del Inglés. In fact, most of our top attractions to see in Tenerife by car also double up as the best Instagram spots in Tenerife.
Social la Quinta Garden in Santa Ursula
There is a beautiful communal garden and park in the small village of Santa Ursula that is worth stopping by if you are passing. I wouldn't neccessarily make the journey for it alone. The highlight is The Giantess a unique sculpture emerging from a rocky bed in a seated position, part made from plants so that it blends perfectly with the landscape. It certainly makes for a unique photo.
There is also Second World War bunker (Bunker de la Quinta) and a Canarian Wine Press in the area to visit.
Google Map co-ordinates are 28.4306, -16.49147 because this sculpture can be a little tricky to find. Please refer to our map above if you want to find exact co-ordinates of all of the locations on our Tenerife road trip.
Drago Siete Fuentes
Another thing that will give you Jurassic Park vibes are the incredible Dragon Trees that are unique to the Canary Islands. They are said to be thousands of years old and are a symbol of Tenerife. Dragon trees exude a dark red gum resin, known as dragon's blood. Ancient Greeks, Romans and Arabs used dragon's blood for its medicinal properties. Dragon tree resin, also known as dragon tears or dragon's blood, has long been used as incense for clearing negative energy before and after ceremonies. It was also called upon in ritual magic and alchemy.
This particular tree, Drago Siete Fuentes, is off the beaten path but it is worth it for the elevated views over the Tenerife coastline and the fact that it is harder to find and is a total hidden gem means that you will have it all to yourself. It is located at the bottom of a cul-de-sac in the beautiful (and hilly) town of Los Realejos. Drago Siete Fuentes is named after a Count by that name and the abandoned Hacienda from the 17th century where the tree grows.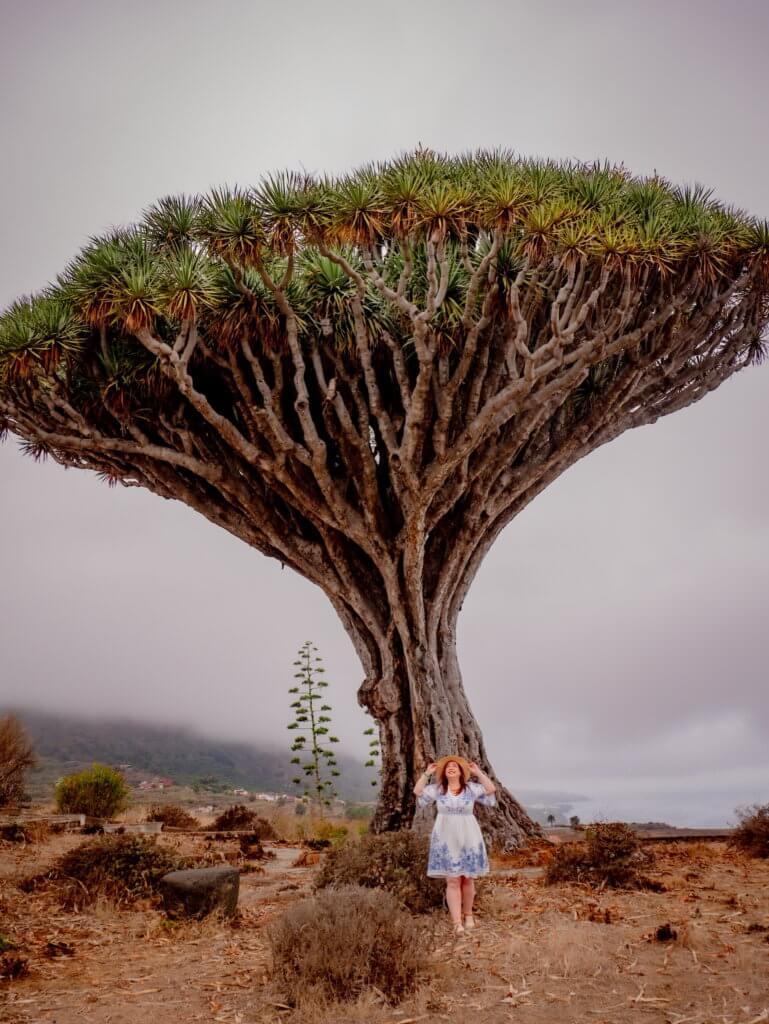 These Google Map co-ordinates (28.39057, -16.58623) will bring you to the cul-de-sac where you can park your rental car. From there you will see a gap in the wall and a dust path that will lead you to the tree, which should be visible. It does feel a little strange and like you are trespassing on property but it is allowed. There you will find one of Tenerife's most incredible Dragon Trees and better still have it all to yourself.
If you would prefer to see one that is less off the beaten path, more touristy and with more amenities then check out Millenial Dragon Tree Park.
Playa de Castro
If you are looking for a secluded beach with a waterfall and a hidden cave in a protected natural area then you are going to love Playa de Castro. Playa de Castro is located in the north of Tenerife near Puerto de La Cruz in the region of Los Realejos. This beach is relatively hidden and must be reached through the protected area of the Rambla de Castro, a wonderful hike that can be taken in the area.
We came to Playa de Castro looking for the hidden waterfall but we soon realised that it would be a million steps down to the beach. That would be fine, but, it also meant that there would be a million steps back up to reach the car and, after my Lyme Disease, my body just isn't able for that after developing some autoimmunity to my muscles. Travelling with chronic illness means that, if, you are already having a full day of physical activity, added exertions like hikes and climbs just aren't possible. So, we missed the waterfall but got to see some other cool things in the area and fly our drone.
The drone became our eyes and we found some additional hidden gems along the coast like El Elevador de Aguas de Gordejuela, also known as Casa Hamilton, an industrial ruin that seemed to be built into the cliff face. It was built in 1903 by the Hamilton company to pump water from the Gordejuela springs to banana plantations in the Orotava Valley.
There was also the Hermitage of San Pedro, a beautiful little chapel built in the 17th century. It is next to the Camino Real (hiking trail) and located in front of a cross called Castro. There are some beautiful walks along the Rambla de Castro to enjoy so if you have more energy than me, we highly recommend them as they are breathtaking.
For able-bodied travellers looking for an adventure you will love this! The journey to the beach begins at the viewpoint called San Pedro, where there is a restaurant overlooking banana plantations and the dramatic Tenerife coastline. There are two paths leading down, which are separated by a parking lot next to the restaurant. It's up to you which one you will decide to go, because they both meet down at a signpost.
The way down leads mostly through dusty paths and over a couple of wooden bridges. In some parts of the trail you may feel like you are lost in a beautiful oasis full of palm trees but, the part of the trail leading down to the beach itself is supposed to be quite challenging and takes some time. Be careful! It is definitely worth the effort. This is not a trail for flip flops! So leave those at the pool and make sure you wear appropriate footwear.
The beach itself is full of stones and pebbles right after the descent, but it also hides a beautiful black shimmering sand. Playa de Castro is not a big beach and if there is a high tide, the sandy beach is hidden under water except for the mentioned stones, so make sure that you check tide times before your descent. On the right side there is a giant rock with a small cave and on the left side a magical waterfall flowing from the rock directly onto the beach.
Charco de la Laja
After all this driving and hiking on your Tenerife road trip you will be looking for a place to cool down and recharge your batteries. We have found a hidden gem of a swimming spot just for you!
Located in the rustic and charming village of San Juan de la Rambla you will find the most spectacular natural swimming pool, formed by rugged lava rocks cradling a portion of the Atlantic Ocean. Here you can swim in crystal clear, still and azure blue waters protected by the volcanic rocks from the waves crashing all around you. It is a phenomenal experience and one of our favourite things to do in Tenerife.
Masca Valley
As we mentioned earlier the twisty roads down to Masca Valley in Tenerife are not for the faint-hearted but if you can brave them you will be met with some of the most jaw-dropping scenery you will ever see. It was terrifying and exhilarating all at the same time.
It may be difficult to reach but the journey is absolutely worth it. Masca, is without doubt, one of the most scenic places in Tenerife. It almost makes you feel like you've journeyed to the centre of earth. The scenery from this tiny village lost in the middle of the mountains is absolutely incredible. If you look up you just might see a Barbary Falcon flying overhead.
You mostly come here for the views. There isn't that much to do here. Even though driving down here it feels like you have left modern civilisation behind, Masca can still cater for the masses of tourists that come to visit each day. If you do fancy a hike, there is a 4.5km hike from the village down to the ocean and a spectacular beach.
We were simply content sitting at the beautiful restaurant at the entrance to the village and soaking up the majestic views. After the stress of driving down here and almost losing our brand new drone over the ravine because it went out of range we needed the break!
Are you ready for your Tenerife Roadtrip?
Los Gigantes
Next stop on your Tenerife road trip are the enormous cliffs of Los Gigantes. Translated as The Giants, Los Gigantes is a small seaside resort nestled into the gigantic cliffs of the same name. Head to the Mirador de Archipenque, on the approach road to the town, to get the best view of these imposing 600-metre high cliffs.
Located on the west coast of the island, Los Gigantes rise majestically from the sea in the form of vertical rock walls. The ancient aboriginal inhabitants of Tenerife referred to Los Gigantes as "Muralla del Infierno" or "Muralla del Diablo" and considered them a sacred area. For them they represented the end of the world!
If you do have time to spend here, park your car at the marina and have a wander through the town. Or even take a boat tour out towards the cliffs. It is a great place to go whale watching.
The Ritz Carlton, Abama
While it is not technically a tourist attraction, if you are also using this post to double up as the best Instagram spots in Tenerife, it is worth stopping at The Ritz Carlton Abama for some refreshments.
Set in Tenerife's southwest coast, The Ritz Carlton Abama consists of salmon pink Moorish-style buildings housing guestrooms and villas. The resort is set in lush tropical gardens on a cliff top, with a Resort Train that will take you down to an exclusive beach. It is a timeless island retreat overlooking the Atlantic Ocean and neighbouring island of La Gomera. It has 7 outdoor pools, an award-winning spa and is in close distance to a golf course, a tennis academy and golden-sand beach.
Playa Amarilla
Amarilla in Spanish means yellow but don't expect miles of golden beaches here. Instead the beach gets its name from its overlooking hill and the eye-catching colourful geological formations. This is a rocky area with access to the sea via steps. The sea is beautifully warm and clear, and you can take refreshments at the nearby chironguito.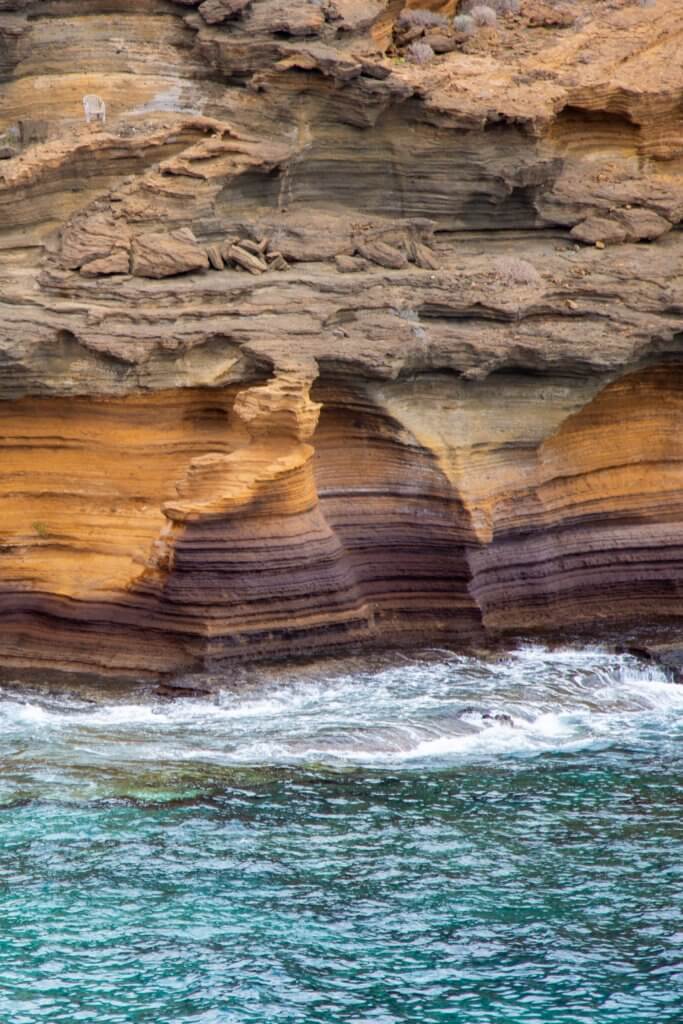 Mount Teide National Park
We are saving the best for last for a reason. Mount Teide dominates the Tenerife skyline and we think it is best to enjoy a drive through Mount Teide National Park just before the sun sets. You will have some breathtaking views to enjoy.
However, if your plan is to get a cable car to the top of the volcano we recommend that you do so early in the morning before the throngs of tourists arrive. And, if you are up for more of a challenge you can climb to the top of the volcano yourself but bear in mind that it is a 5 hour hike and you will have to apply for a permit. It's free but it is required before attempting to climb to the summit. If climbing is not your thing you can simply enjoy the views from the panoramic viewpoints installed at the base of Mount Teide.
Make sure to book your cable car ticket in advance.
Whatever way you choose to reach the top, be prepared. There is a huge drop in temperature up there and less oxygen due to the altitude. So only attempt what you feel comfortable doing, bring warm clothes and don't be surprised to find yourself throwing snowballs.
Within the Mount Teide National Park, you can also visit the Teide Observatory, one of the major international astronomical observatories. You will need to book in advance and confirm opening days. If the Observatory is closed, there is an option to do an incredible stargazing tour instead.
The landscape in Mount Teide National Park is something you will have never experienced before. We are sure that you have heard the words lunar landscape before when referencing this area but you would be forgiven for feeling like you have also stepped onto Mars. Here you will discover unique volcanic landscapes with craters, chimneys and large flows of solidified lava. If you still want to do a hike in Mount Teide National Park but, don't want to climb all the way to the top, there are lots of options to choose from. One of the most popular hikes is Las Roques de García. It is a relatively easy hike and one that you shouldn't miss.
Another must-see hike is the one at Mirador de Sámara. Despite being at a similar height as Roque de García, the landscape and views here are completely different. This hike is famous because of the distinctive view of the pine trees growing out of the black lava field, with the summit of Mount Teide on one side and a sea view on the other. The trail is around 10km long, with an elevation change of 400m and takes around 2.5 hours.
If you are driving, two viewpoints worth stopping at are the Mirador La Tarta, where you can get the photo above and Mirador Azulejos II, where you can get this incredible shot of Mount Teide below.
If you have chosen not to rent a car but still want to take a Tenerife road trip by bus then fear not, there are many Mount Teide tours to chose from. You can even have a driver take you by jeep or if are feeling really adventurous explore Mount Teide by quad bikes!
Unique Accommodation Tenerife
We love researching the most unique accommodation for you to really make the most of your vacations. For us the accommodation is also part of the experience and we have so many bucket list places that we want to stay. Here is our list of unique accommodation in Tenerife to help you plan your Tenerife holiday.
Unique places to stay in Tenerife
We really hope that you got value out of blog on the top things to see in Tenerife by car and that it helps you plan your next Tenerife road trip!
**Disclaimer: This post contains affiliate links meaning that if you book through one of our links we will receive a small commission at no extra cost to you. Your support helps us create the wonderful travel guides that we do**
Are you new here? Join thousands of other happy readers and subscribe to All About RosaLilla blog via email. The good news is that by signing up via email you will get exclusive travel deals straight to your inbox. The only other place that we publish these deals is on Instagram stories, so be sure to signup to get the heads up on amazing travel deals to save you money when booking.
We also share everything about ourselves on Instagram with nothing held back so be sure to follow along there.
If you liked this you may also like:
Princess Cruise Tips for first time Cruisers
Best Places for a Romantic Autumn Break in Ireland
Until next time you crazy kids!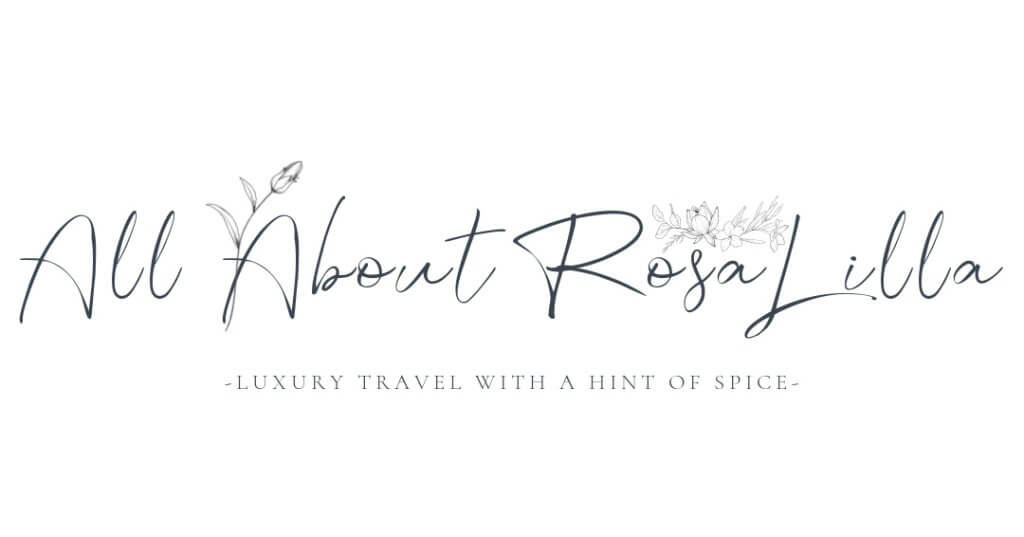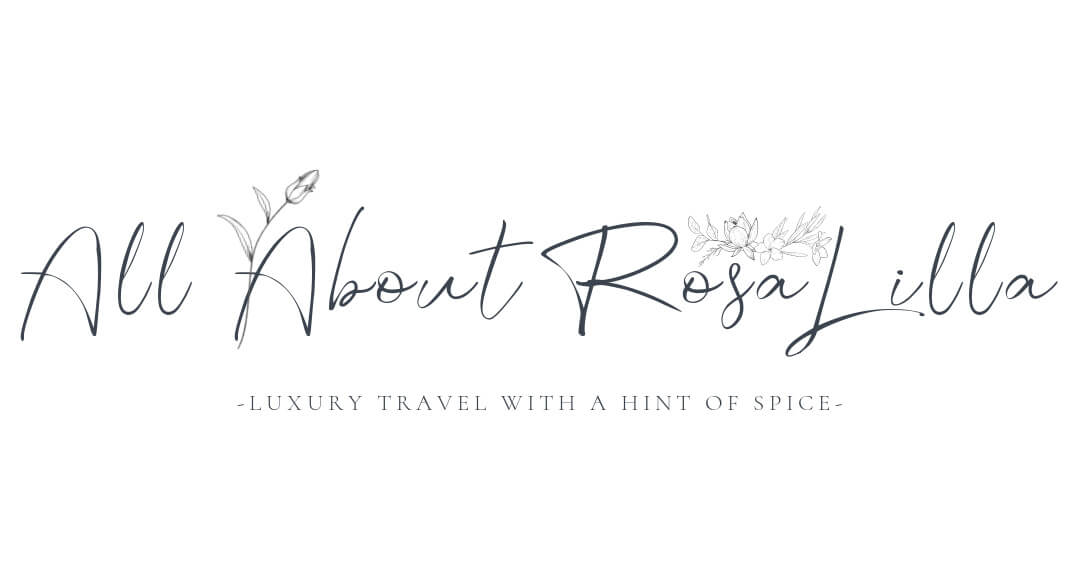 Sharing is sexy!