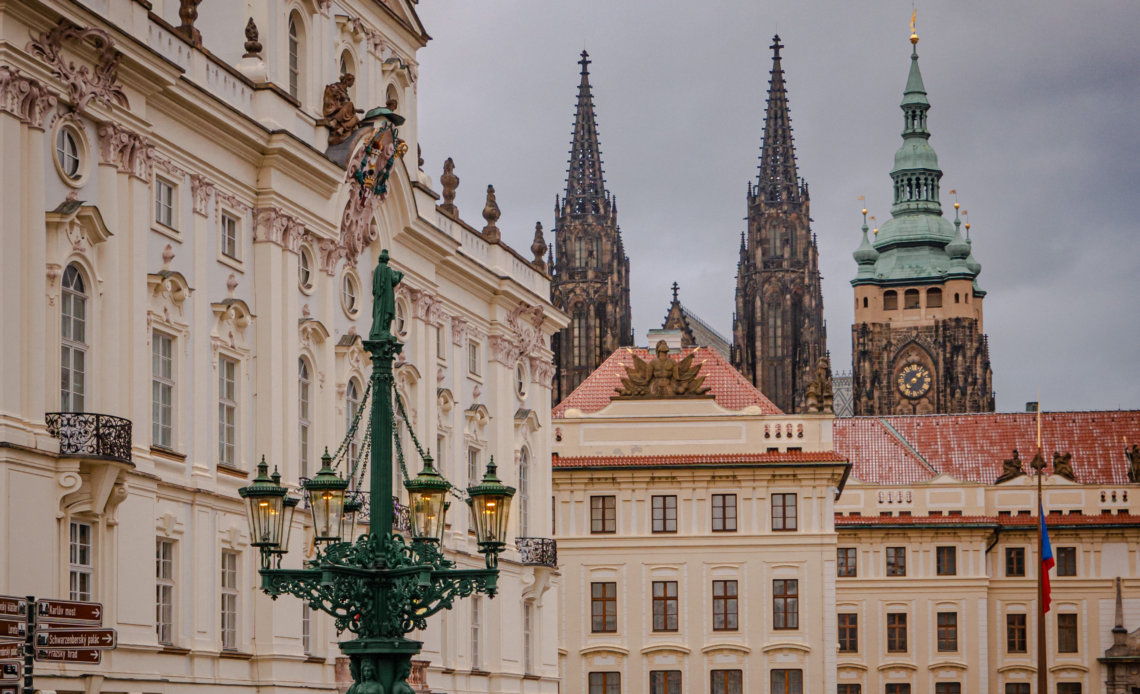 Eeeek! We have never been more excited to share about a trip. The regions of Bohemia and Moravia are an unexplored region of Europe and we want to take you there! They are the hidden gems of Europe and we want you to come on a small group tour of Europe with us.
Myself and Mister Lavin have become experts on travelling through Europe and we are so excited to host this incredible trip through Bohemia and Moravia with a small group of you. There are few regions in Europe that are undiscovered and we are excited to show you how beautiful these hidden gems of Europe are. We knew long ago that we wanted to host a trip to one of our favourite parts of Europe and we are so excited to bring a group of like-minded travellers along with us.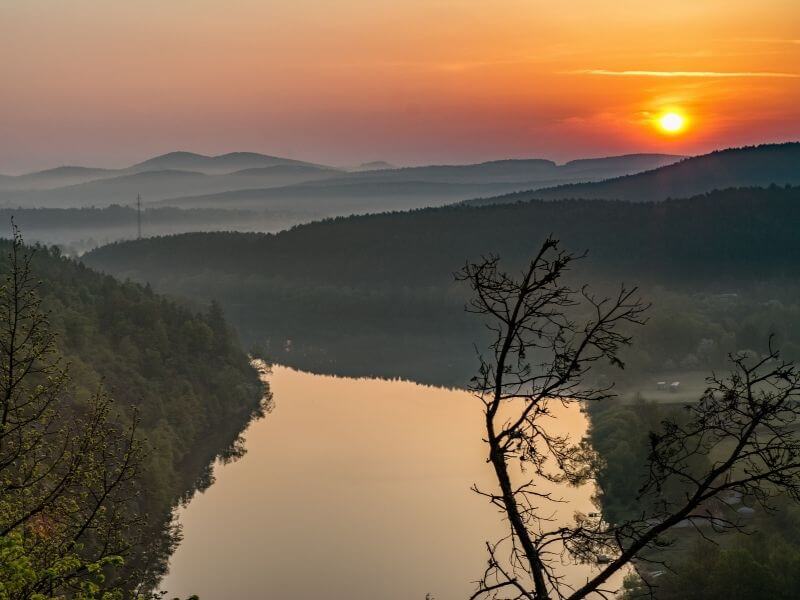 Small Group Tours Europe – Bohemia and Moravia
The Czech Republic is undoubtedly one of the best destinations in Central Europe. Blending natural beauty with enthralling culture and history, this country is a can't-miss destination! Get the best of the countryside and the cities alike on the Bohemia, Moravia and Prague tour.
This extensive sightseeing tour is a deep dive into the best of the Bohemia and Moravia regions, which are two of the most undiscovered in the country.
The tour begins in the fascinating sandstone mountains of Pálava and Šumava, the latter having been blocked off from human use for 40 years during communist reign. Picture yourself in countless charming cities and towns, grabbing lattes and pastries and walking through their historical squares.
There are so many castles and dramatic towers for you to enjoy and explore! The big finale is Prague, a city renowned for its Gothic-Baroque beauty and thriving cultural scene. Here, you'll realize that you've fallen in love with the Czech Republic.
This is your official invitation to experience a small group tour of Europe in Bohemia and Moravia with us from May 1st-7th 2023.
You can find out all the details and sign up here!
Meet your hosts – small group tours Europe
So if you are new here let us introduce ourselves. We are Nicola & Ronan Lavin, connoisseurs of authentic and immersive travel experiences with a twist!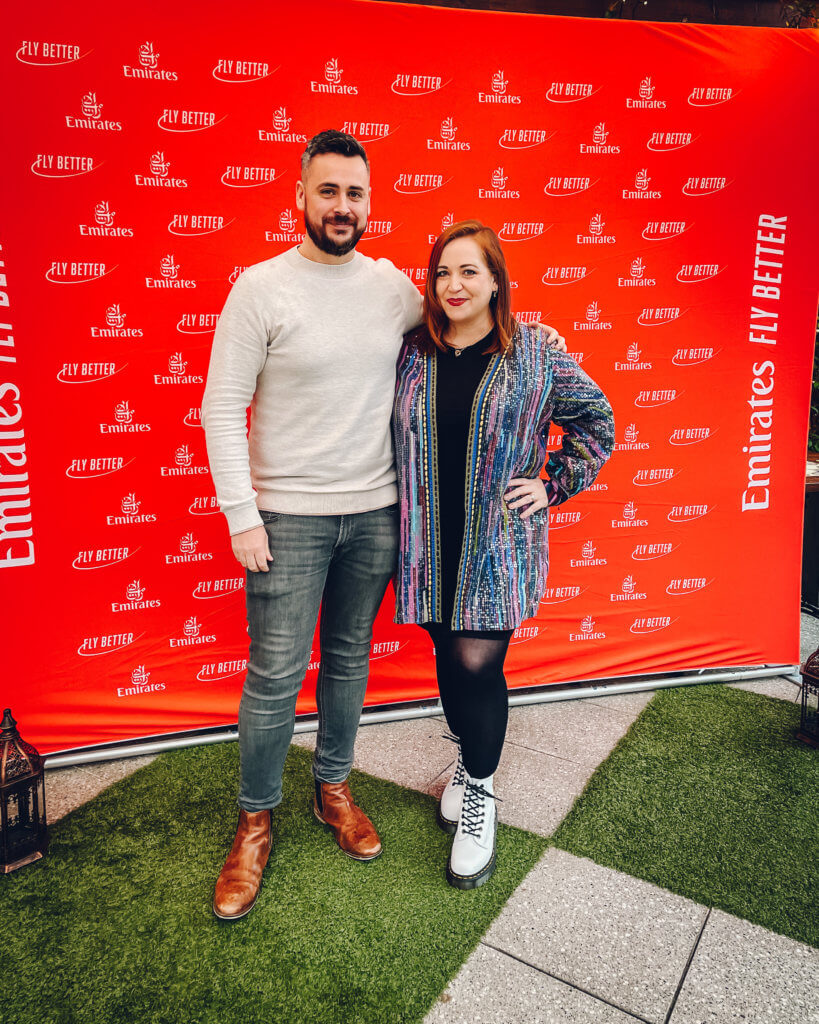 We are passionate about travel and want to help enhance your whole adventure. If you love exploring new places and being introduced to hidden gems all over Europe then we are here to help you. All About RosaLilla is a luxury and unique travel blog and we are dedicated to helping cultured travellers, like you, to fully immerse yourself in the heart of a destination to get that authentic experience.
Although we have visited both Vienna and Prague many times, Bohemia and Moravia have been on our bucket list for the longest time. It is still a hidden gem of Europe and we are excited to show you around. We want to show you that there is more to Czechia beyond the beauty of Prague. We want to show you a land of rolling hills, rich farmland and thick forests dotted with castles and picturesque towns. We are excited for you to come on this adventure of a lifetime with us!
We can't even begin to tell you how excited we are to host this small group tour of Europe. It has been a dream of mine personally since my bedbound days with Lyme disease to get out and explore this beautiful world and to get to do that with some of you is just incredible!
If you are a content creator
Now will be your chance to get inside knowledge from us on how to be successful on Instagram, create opportunities to travel the world and secure free accommodation as a travel blogger and get photography and editing tips and tricks. We are happy to share everything with you. If content creation isn't your thing come for the food, culture and amazing company.
Small Group Tours Europe – full itinerary May 1st – 7th. Explore Bohemia and Moravia in Czech Republic with us
​
​Day 1: Arrive in Vienna and Tour of South Moravia​
Arrive in Vienna before travelling to South Moravia to kick off the tour at 9:00am. Begin with a tour of the limestone mountain region of Pálava, where tons of romantic castles contrast with the natural beauty of a UNESCO-recognized biosphere reserve. If there's time, visit the castles of Mikulov, Lednice and Valtice.
Meals: Welcome Dinner
​Overnight Location: Hotel in Mikulov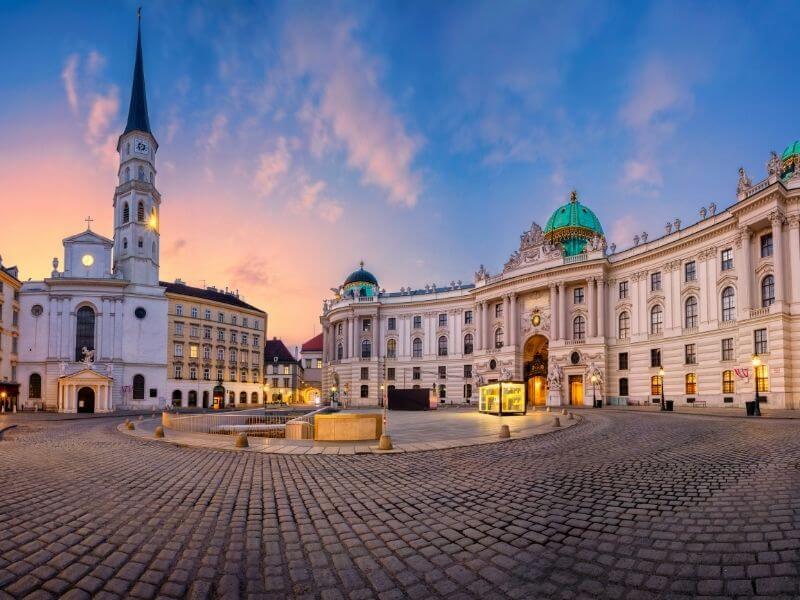 ​Day 2: Castles and Wine Cellars​
If you didn't have time to visit the castles yesterday, start there in the morning. The area that the castles are in is a UNESCO World Heritage Site, and there are very unique 18th-century wine cellars to explore. Taste some local reds and whites, hearing some of the local folklore as you're shown around the cellars. Stop by the stunning castle of Milovice and the museum in Strážnice before turning in for the night.
Meals: Breakfast, Dinner
​Overnight Location: Uherské Hradiště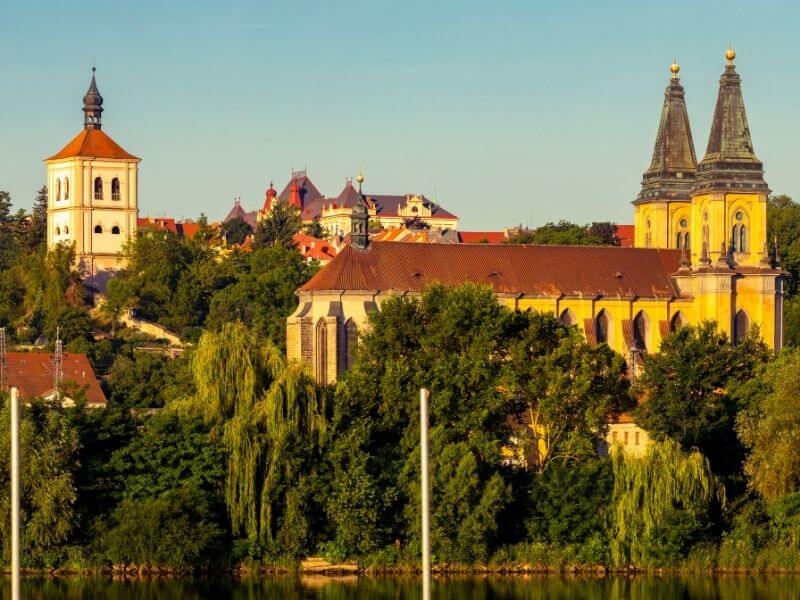 Begin the morning with a visit to the most important pilgrimage site in the Czech Republic, Velehrad. Continue to Buchlovice, where there's a gorgeous park and castle complex to explore. Visit the town of Kroměříž, where the Archbishop's Palace, wine cellars, and lovely gardens can all be enjoyed. Your final destination of the day is Brno, with a historically fascinating city centre and ancient fortifications you can climb for an excellent view of the city.
Meals: Breakfast, Dinner
​Overnight Location: Brno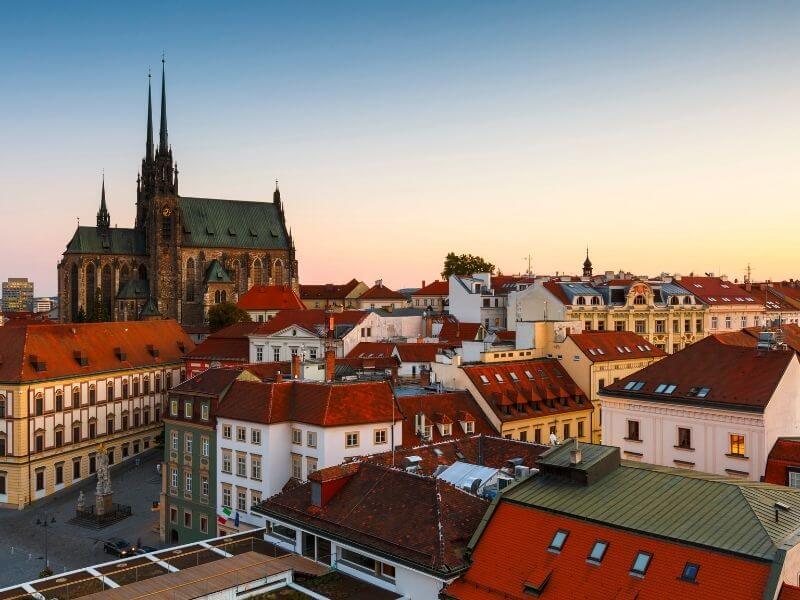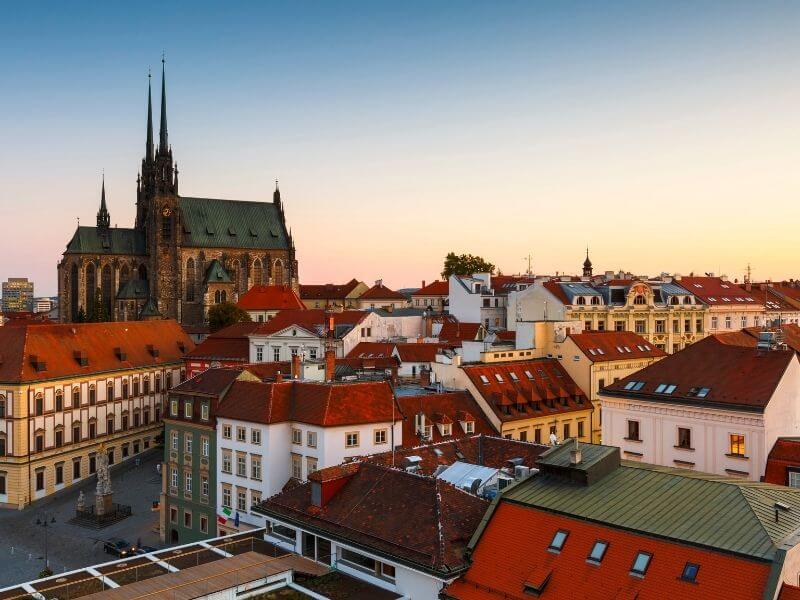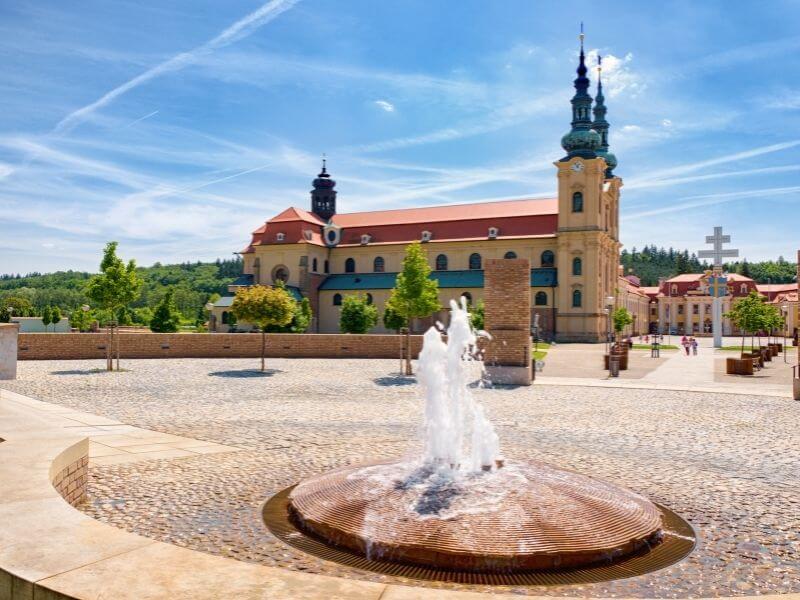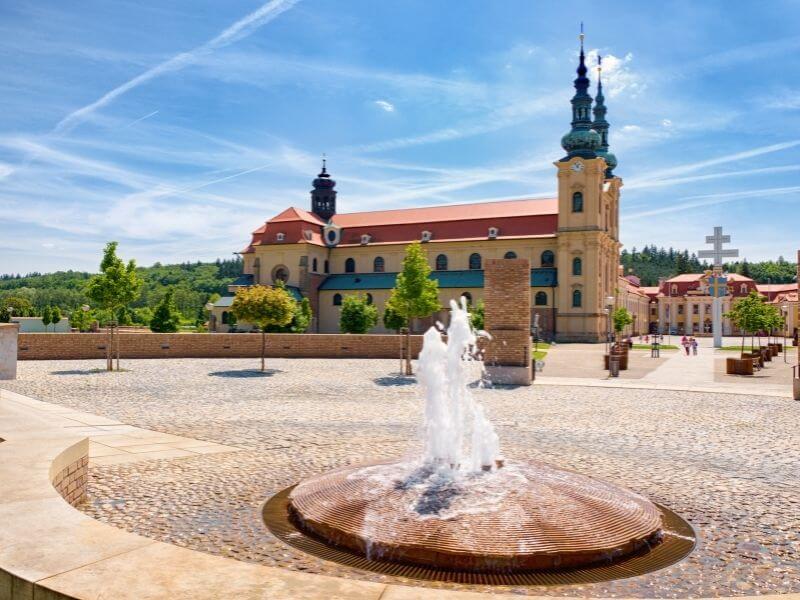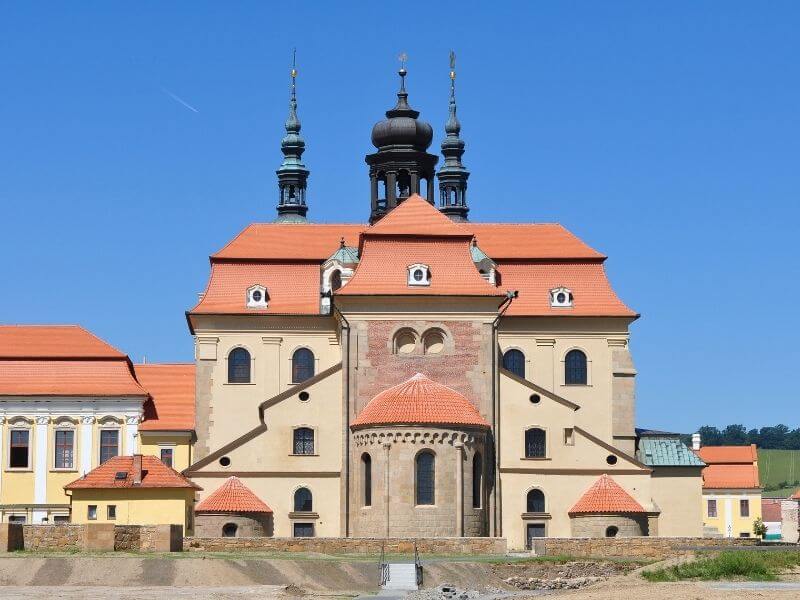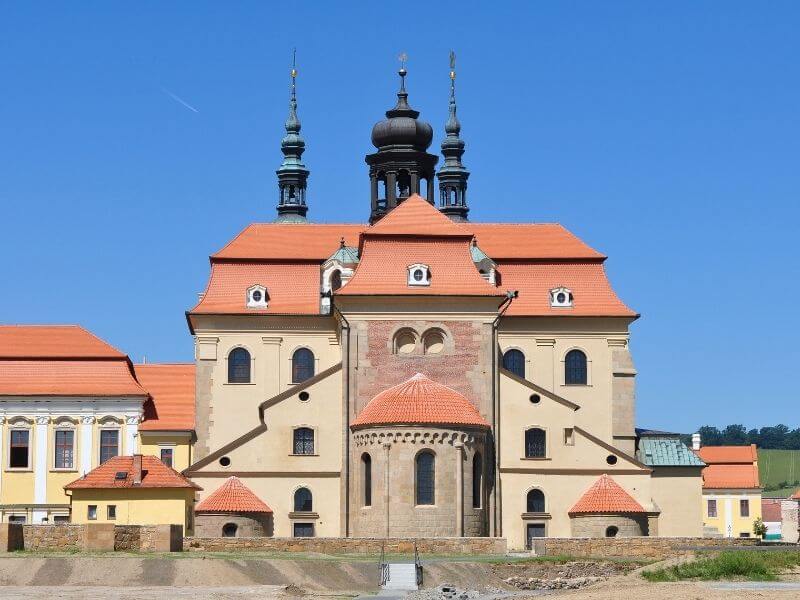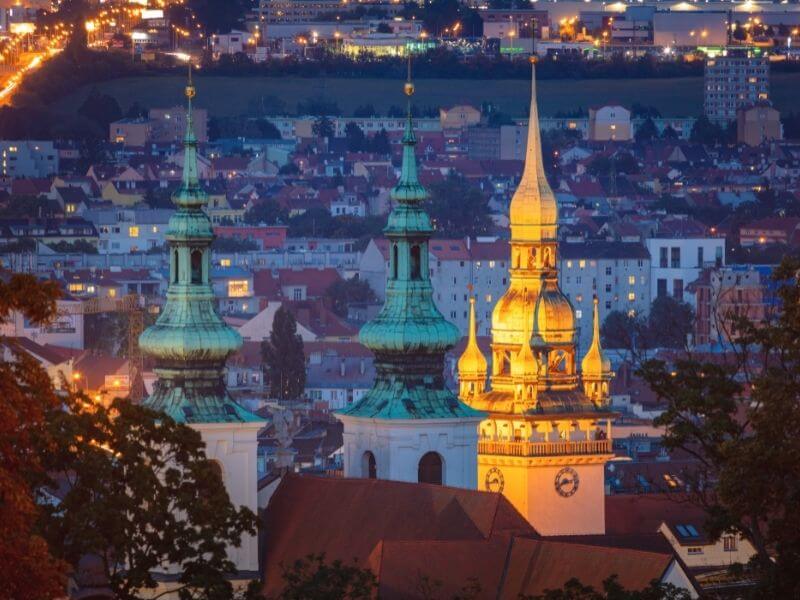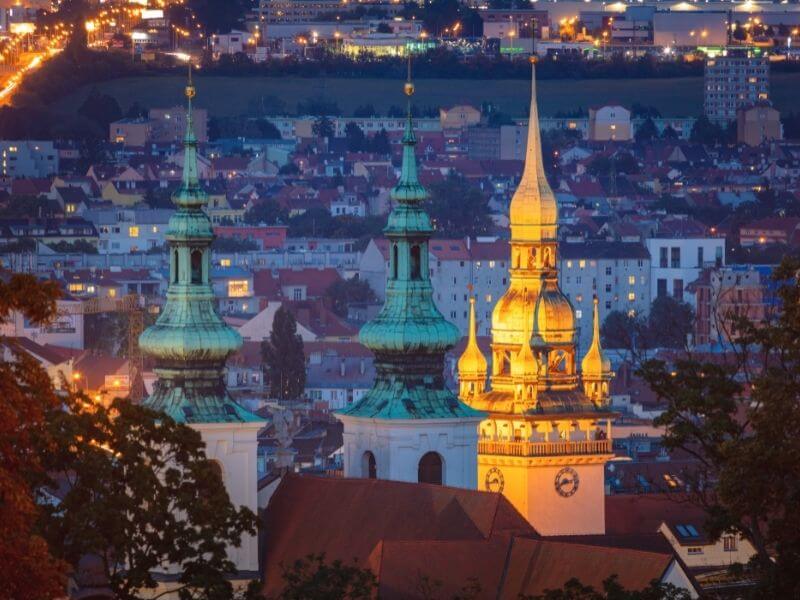 ​Day 4: Natural Park odyjí and Castle Vranov nad Dyjí​
After breakfast in Brno, take a walk through the rotunda of Saint Catherine in Znojmo. You'll travel to the natural park of Podyjí, a vast, unspoiled slice of nature. The Baroque castle of Vranov nad Dyjí is next, built atop a cliff above the Thaya River. In the afternoon, visit the Renaissance city of Slavonice and then call it a day in Telč, another UNESCO World Heritage site.
Meals: Breakfast, Dinner
​Overnight Location: Třeboň
​Day 5: Historical Heart of Třeboň​
Explore the city of Třeboň this morning, surrounded by a natural reserve with a large network of ponds and small lakes. It's the perfect urban-meets-natural feel. Grab a coffee or an ice cream and walk the historical square of České Budějovice, then spend the afternoon in the "Pearl of Southern Bohemia", Český Krumlov. The medieval square and castle in this town is the second largest in the country.
Meals: Breakfast, Dinner
​Overnight Location: Český Krumlov
After breakfast, begin your journey to the Cistercian monastery of Higher Ford, which has been the spiritual centre of southern Bohemia for 750 years. Drive through the Šumava Mountains in the afternoon, a reel of pretty views flying past your window. This region was closed to the public for 40 years during the communist era, but today it's all yours.
Meals: Breakfast, Farewell Dinner
​Overnight Location: Český Krumlov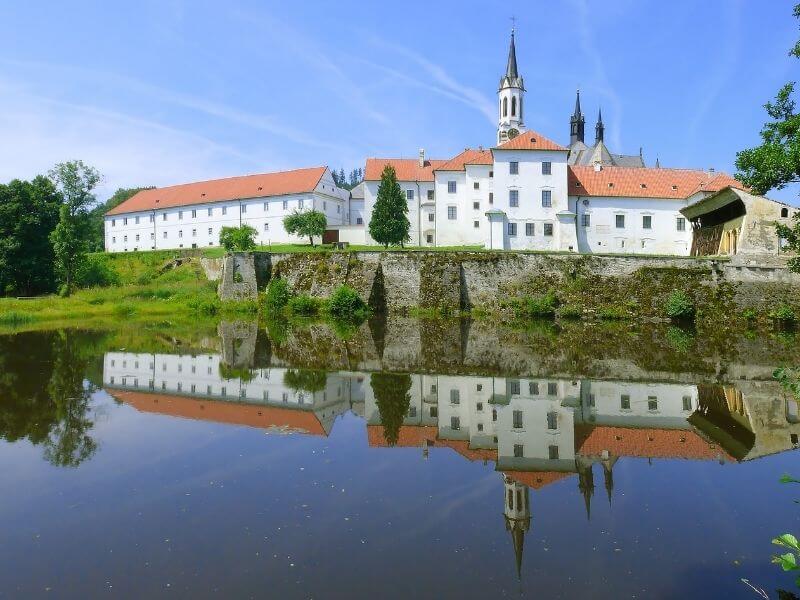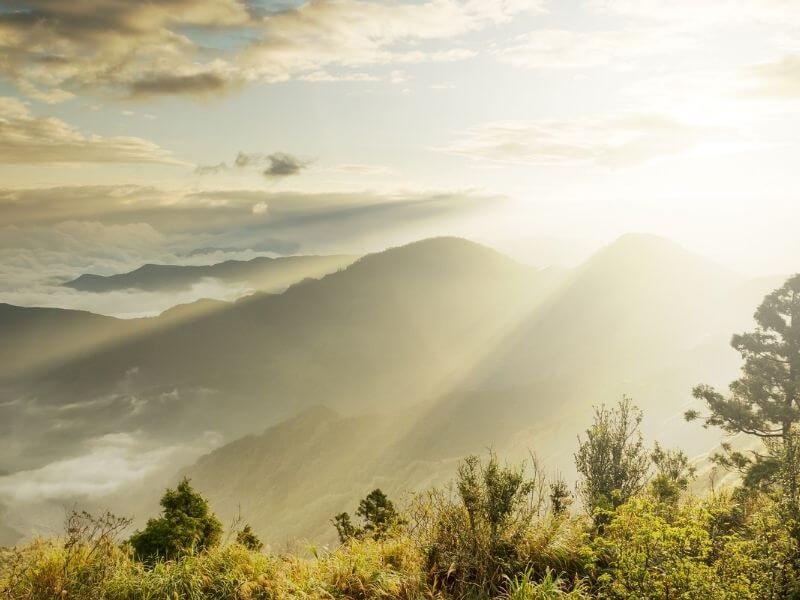 En route to Prague, you'll stop in Pisek, which means "sand." This charming little town hugs a river and hosts a fun market in the summertime.Of course, the highlight of today is Prague, a city of golden towers, church domes, bridges, and cathedrals. Spend the day wandering its narrow streets, stopping into coffee shops, walking the Charles Bridge, and standing in awe at the astronomical clock in the Old Town Square. This is the perfect metropolis to celebrate the end of your tour in!
Meals: Breakfast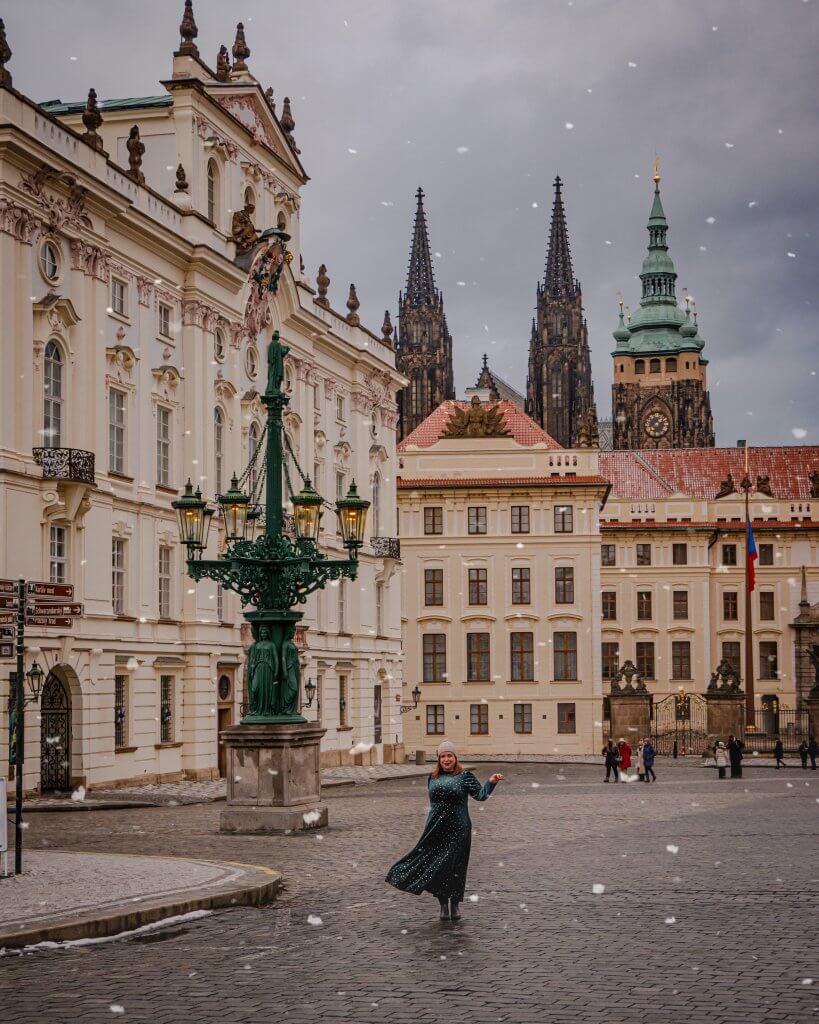 How many people will be in the group?
This is a small group tour of this part of Europe, Bohemia and Moravia. We can only bring 15 people so that we are committed to making sure that you get the best of this experience. Are you sick of waiting for friends and family to commit to booking that trip with you? This is the perfect oppurtunity to go on a hosted, worry free, bucket list vacation and make new, lifelong travel friends. We will even bring the Irish craic so that you are guaranteed to have fun while travelling with us.
What is included?
Included in the small group tours Europe
6 breakfasts and 6 dinners are included
Accommodations for 6 nights are included
Luggage transfers and transfers as described in the itinerary
Professional local guide
Time with hosts and opportunity to ask photography, Instagram, editing tips
Lots of craic!
Not included on the hidden gems of Europe trip
Insurance
Any required visas
Personal expenses or gratuities
Flights
Meals not previously mentioned
Entrance fees where required
Anything not mentioned as included
Optionals extras
Single room supplements where available.
Additional nights before or after the tour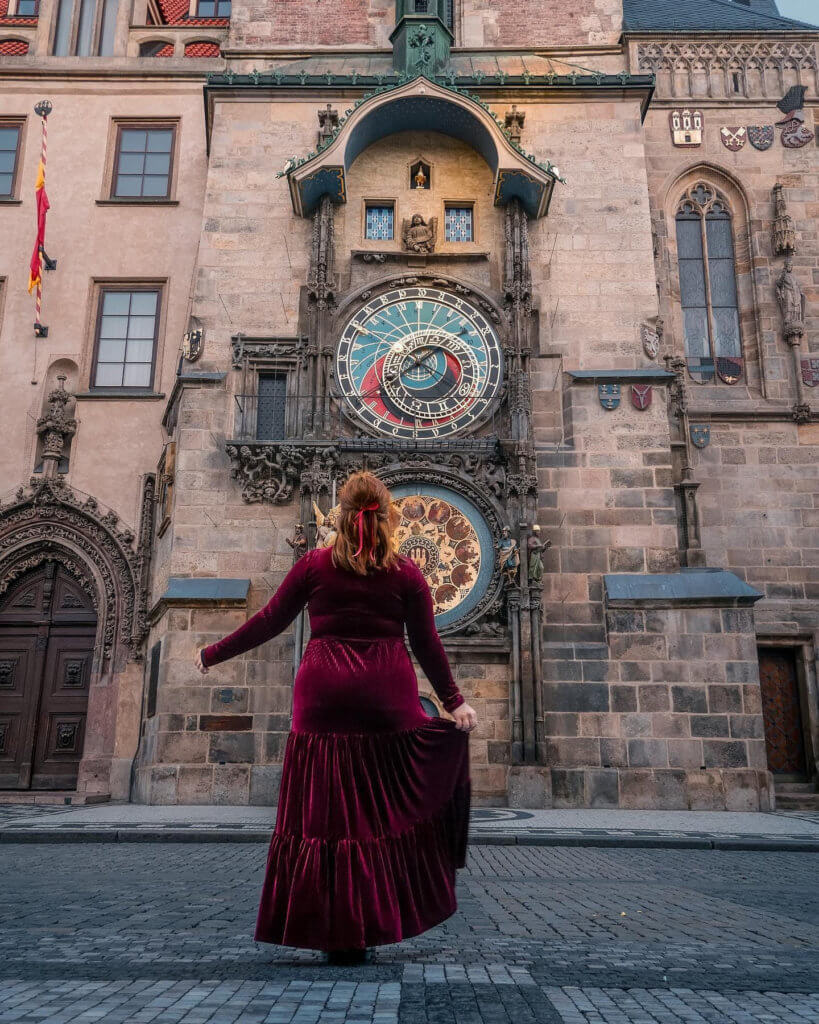 How much does it cost?
We worked really hard to secure this whole trip for the low cost of €1492 per person (may flucuate slightly based on exchange rate so book early to secure best price). This includes meals, accommodation and guides.
Secure your spot today with a booking deposit of €448
​Why should I take this small group tour of Bohemia, Moravia and Prague?
It is a great way to travel, meet other passionate travellers and explore this undiscovered part of Europe while making new friends.
Who should come on this trip?
YOU! You are welcome to go solo, bring a friend, or significant other. Mister Lavin will be there so of course, men are welcome as well!
How do I book?
SPOTS ARE LIMITED and we do expect spots to fill up quickly. Right now, by clicking this link it is the cheapest price that you will get this trip at.
The best thing about this trip is that we will be travelling together. Friendships that you make while travelling are one of a kind and we will make lifelong friends. This trip will be once in a lifetime and a chance to explore these hidden gems of Europe together while they are still undiscovered.
Frequently asked questions
​How can I secure my spot? Only 15 spots will open. You'll need to put in your information (full name, phone, email address) and a credit/debit card to pay for the €448 deposit which locks in your spot!
Secure your spot at best price here
Is there a payment plan? Yes! After the initial €448 deposit you can pay as much or as little as you want in installments up until the final payment is due.
Where should I book my flights into? Our trip begins in Vienna and ends in Prague. Both cities have large airports with airlines flying there from all over the world. Find the cheapest flights on Skyscanner.com
Can I extend my trip or come before the date? You bet! This is your trip and we want it to be the trip of a lifetime. You can do that and we are happy to help you plan that. In fact we will stay a night or two in both Vienna and Prague before and after the trip. They are incredible cities to explore and we recommend you reading our blog posts on them. We recommend booking extra accommodation on booking.com.
Are you ready for your Bohemia and Moravia small group tour?
Recommended Reading
Best Instagram spots in Prague
Unique hotels Prague – Mosaic House Design Hotel
What about free time? Yes of course there will be free time
If you have any additional questions you can email [email protected]
We cannot wait to travel with you. BOOK YOUR TRIP HERE!
Are you new here? Join thousands of other happy readers and subscribe to All About RosaLilla blog via email. The good news is that by signing up via email you will get exclusive travel deals straight to your inbox. The only other place that we publish these deals is on Instagram stories, so be sure to signup to get the heads up on amazing travel deals to save you money when booking.
I also share everything about myself on Instagram with nothing held back so be sure to follow along there.
Until next time you crazy kids!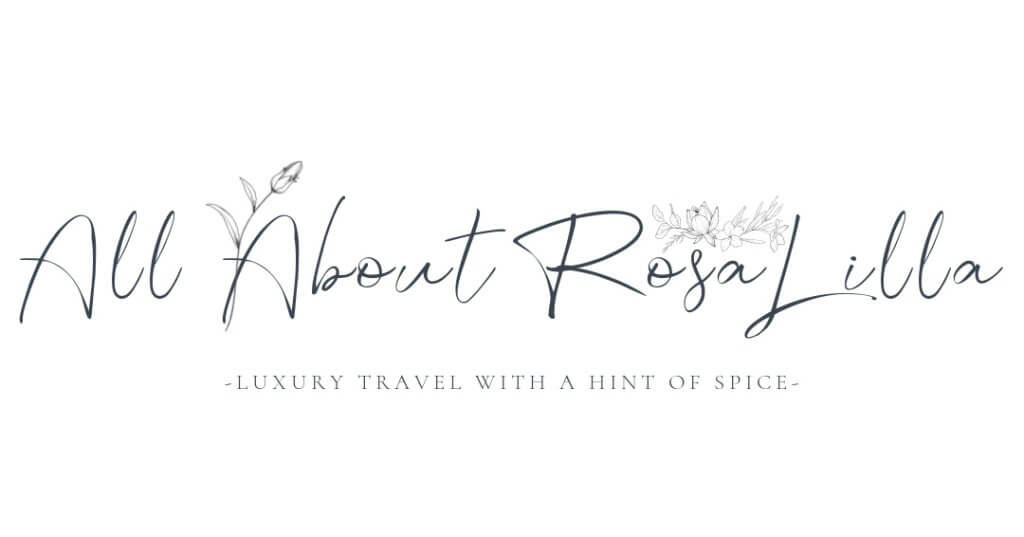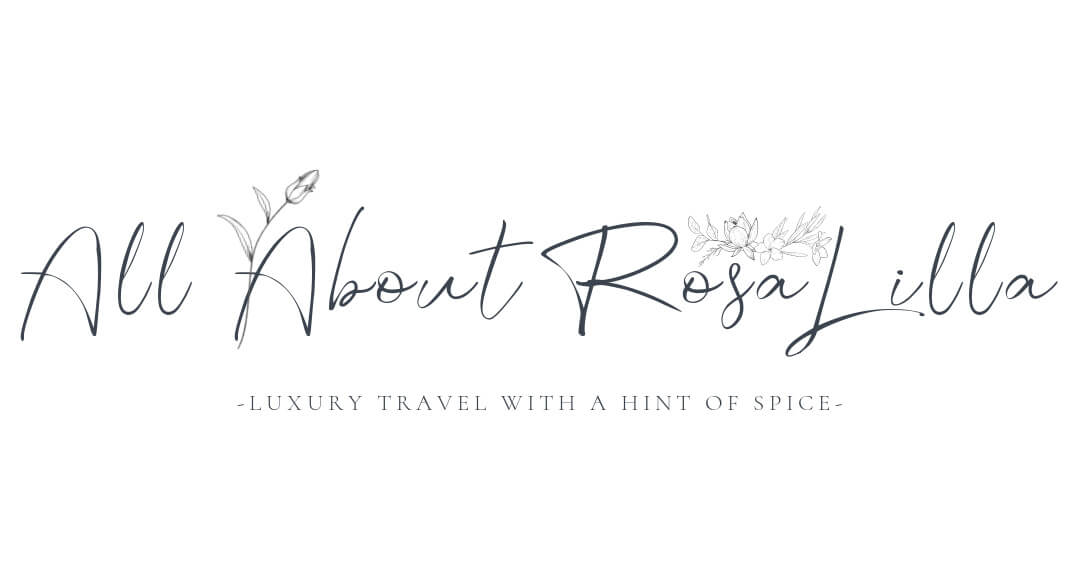 Sharing is sexy!