Come to Northern Ireland and you can experience one of the greatest drives in the world (The Causeway Coastal Route) and explore hidden gems along the Antrim coast, the best halloween destination in the world (Derry Halloween), or play at the number one golf course in the world according to Golf Digest at Royal County Down. We want to encourage you to explore the beauty of our own island of Ireland starting with this list of amazing Northern Ireland cities.
Staycation in one of these Northern Ireland cities
There is more to Northern Ireland than beautiful landscapes and world class experiences. There is a feeling and a spirit here unlike anywhere else in the world. Some even call it a giant spirit!
We know that there is no better feeling than exploring somewhere completely new. What do they say about change being as good as a break? Change is good. Unfamiliar architecture, different tastes, new customs and cultures, but there is beauty to be found at home too. And…..you won't have to figure out just how to fit your shampoo and lotions into those airport-security friendly containers!
Don't get me wrong there is definitely a time and place for a full-blown "holiday". That place is Mauritius and the time is anytime someone wants to give us an all-expenses-paid trip there! But a staycation is well worth your time.
Reasons to staycation
Incase you need convincing, here are some other reasons why staycations are good.
You can definitely save money on travel
It's an excuse to visit parts of your own country that you might not have otherwise seen.
Staycations require much less packing
None of that travel associated anxiety and stress (although to be fair we thrive on that)
No wasting hours of your vacation time in an airport
But one of the most important reasons especially after what we have gone through with Corona Virus is that you will be supporting your own economy.
There are some amazing places to have a Staycation in Ireland. Some of our favourites were exploring County Clare and the Kilkee Cliffs, a weekend in Galway , a romantic treehouse in Ireland or a hotel spa break in Kilkenny. But it is hard to beat the beauty of Northern Ireland and I highly recommend that you choose one of these Northern Ireland cities or even better do a Northern Ireland road trip and explore them all.
Visit these Northern Ireland Cities
There are officially only five cities in Northern Ireland. Armagh, Belfast, Lisburn, Derry and Newry. Unofficially however it is common for large towns to also be referred to as cities in Ireland.
Armagh City
Armagh is a city that will always have a special place in my heart as this is where my Mum is from. It is hard not to be impressed by Armagh's lineage. This city is packed full of an ancient history, hilly lanes and streets, elaborate doorways and beautiful architecture.
Ok, when you hear that Armagh city is the ecclesiastical capital of Ireland it doesn't exactly conjure up images of an urban metropolis, but its blend of culture, cathedrals and craic make for a pretty amazing destination.
Things to do in Armagh
Visit Armagh's churches
Religion does play its part and it is hard to ignore the city's troubled past. There are a number of beautiful churches to visit. The legacy of St. Patrick is still strong in Armagh. Apparently St. Patrick built a stone church on a hill here back in 445AD. This hill is where the city of Armagh got its name – Ard Mhacha the Height of Macha. There now stands St. Patricks Church of Ireland Cathedral where you can descend to a crypt dating from the Middle Ages to discover treasures including stone carvings of people and animals.
On another hill on the other side of the valley stands the impressive twin-spired Roman Catholic Cathedral also dedicated to St Patrick. The interior of this cathedral is beautiful and well worth a visit and I highly recommend having a guided tour there.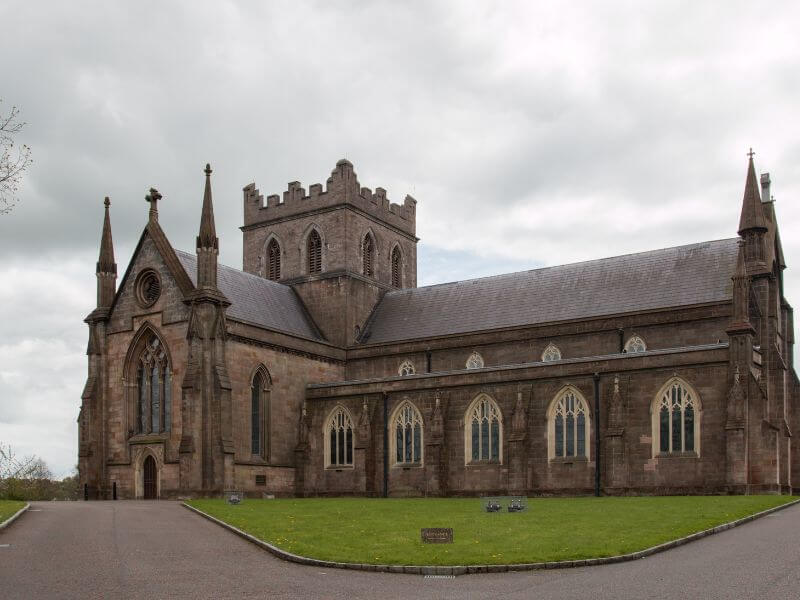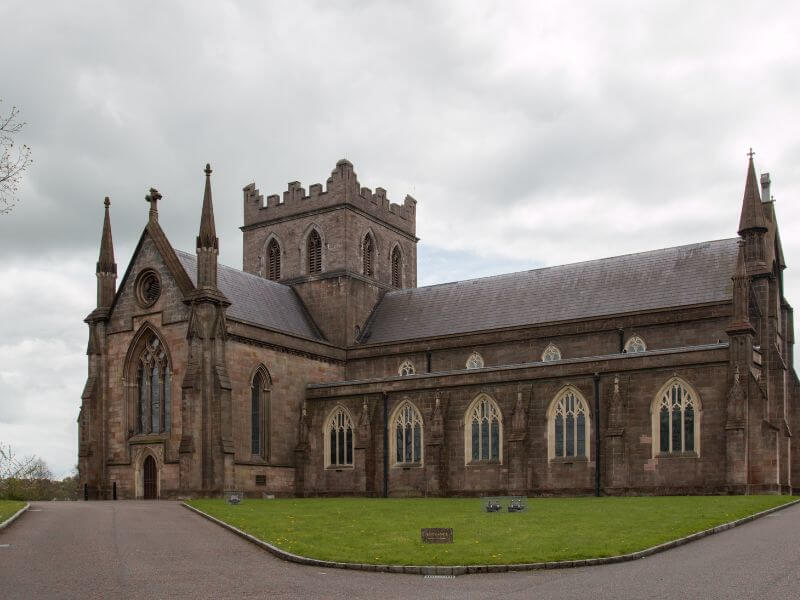 Stargaze at Armagh Planetarium
The building of the Armagh Planetarium was overseen by the world's most famous TV astronomer Sir Patrick Moore. Today, it still offers 'out of this world' experiences of the night sky in a digital theatre that gives awe-inspiring experiences of the planets, constellations and galaxies. You can even touch a 4.6 billion year old meteroite and literally wish upon a star!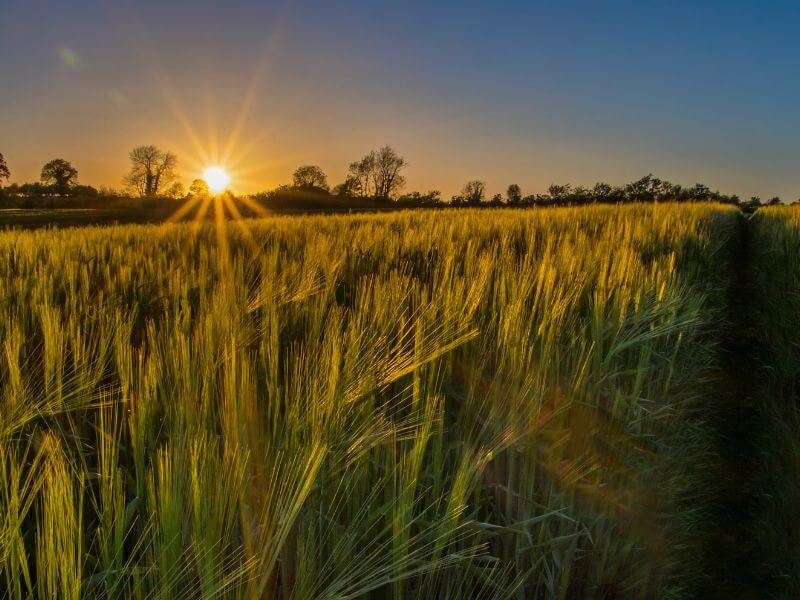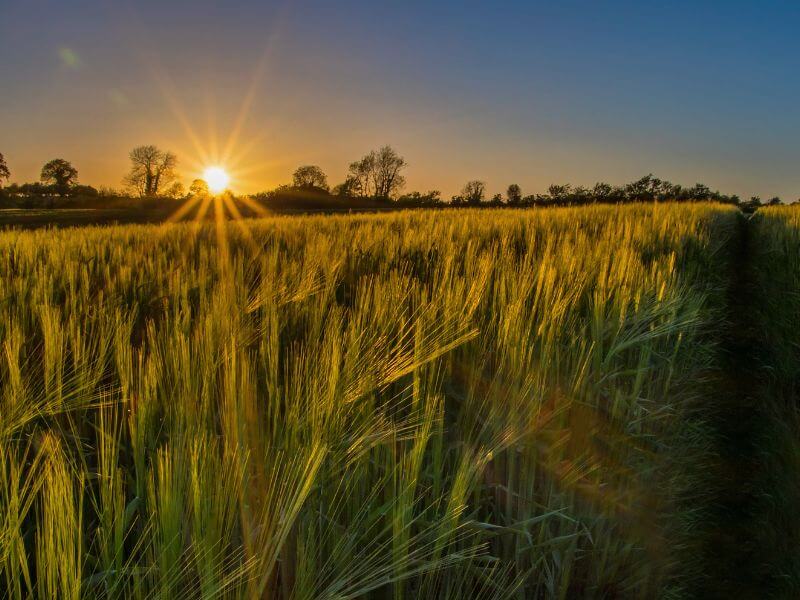 Walk the Georgian Mall
Walk the tree-lined mall in the heart of Armagh city centre to really soak up the city's Georgian ambiance. Here you can begin a cultural tour of the city at the Armagh County Museum that hosts an impressive collection of historical artefacts. The Royal Irish Fusiliers Museum is also well worth a visit. After this head over to the Armagh Public Library where you can view a first edition copy of Jonathan Swift's Gulliver's Travels with handwritten notes inside. How incredible is that?
Explore The Orchard County
If you didn't already know, Armagh's nickname is The Orchard County. Every May, Armagh comes alive with colour as the apple blossoms bloom. This revered variety of fruit covers the Armagh countryside – about 6,000 acres of trees, centred around the village of Loughgall, produce about 40,000 tonnes of apples each year. If you love apples, apple juice, cider, tarts, with a generous helping of fun and entertainment, then you simply must visit Armagh's Apple Blossom Festival which happens every May.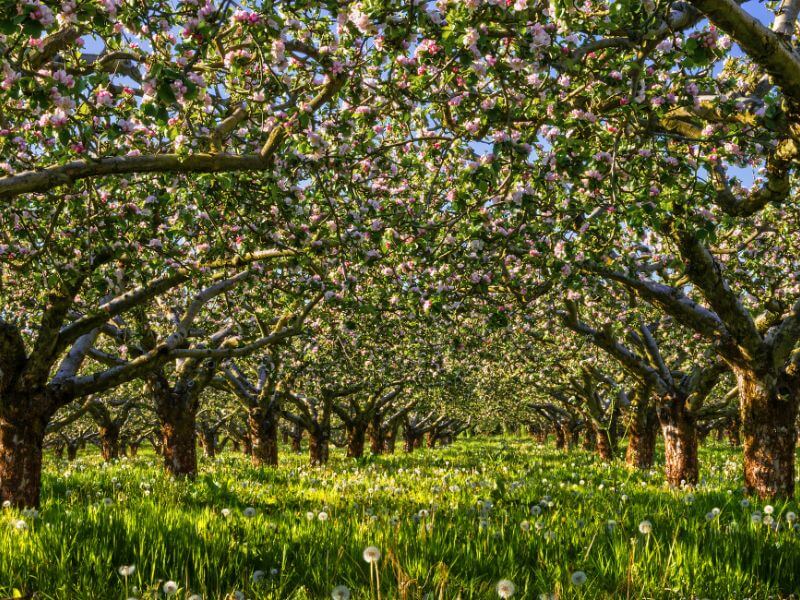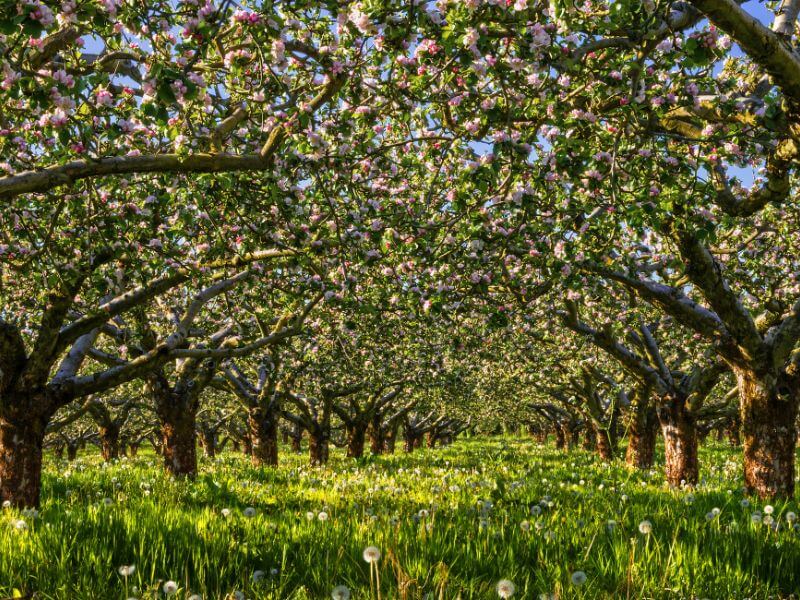 There are many things to do in Armagh. From enjoying the wildlife at Lough Neagh Discovery Centre, to learning about its celtic past at Navan Fort. The Ring of Guillon is one of the area's jewels and you can also explore the Irish gentry house and woodland estate at The Argory.
Belfast City
I am a huge fan of Belfast! I have been to this city numerous times in recent years and I fall in love with it a little more each time.
Steeped in Victorian history and experiencing an ever-evolving cultural scene, Belfast is a treasure trove of historic sites, architecture and buildings from both the past and present. Northern Ireland's capital city is a wonderful place to visit. With an eclectic mix of new and old architecture, a vibrant street scene and plenty of character. You will simply adore your time here.
Belfast is easy enough to explore on foot and there are lots of things to do in Belfast. It is also a photographers dream and we have a guide on the best Instagram spots Belfast has to offer.
Things to do in Belfast
Titanic Museum
No visit to Belfast is complete without a visit to the Titanic Museum. Titanic Belfast is situated within the heart of Titanic Quarter, just a short walk from Belfast's city centre. Explore the shipyard, walk the decks, travel to the depths of the ocean and uncover the true legend of Titanic in the city where it all began.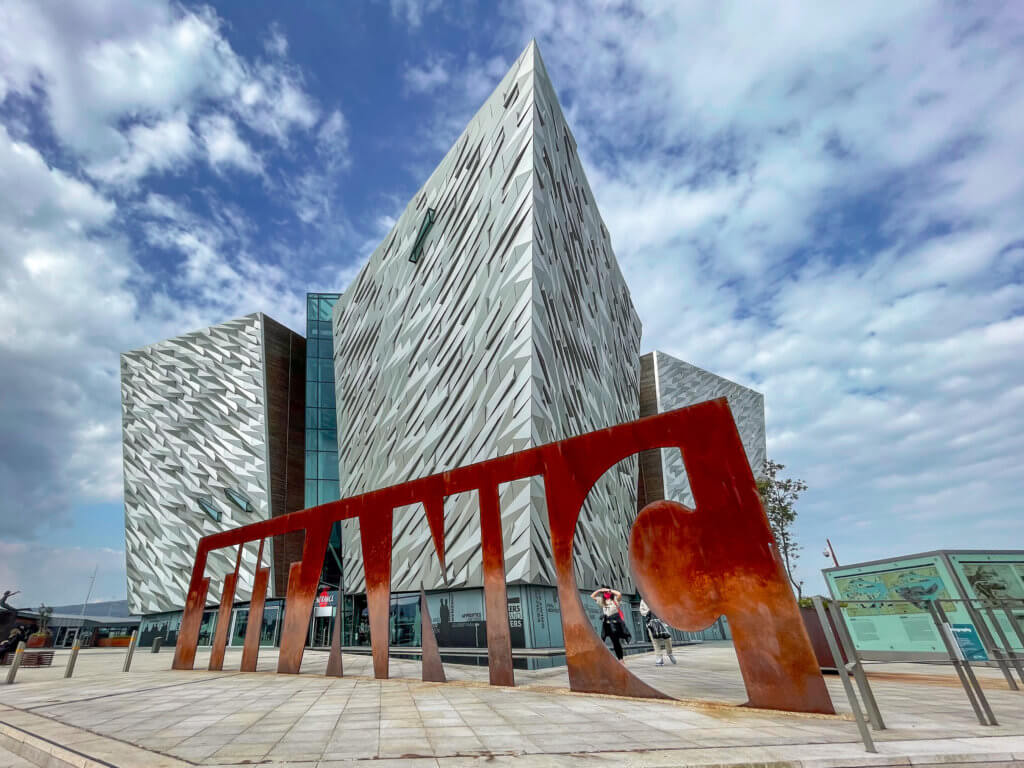 Belfast City Hall
It is one of the most visited buildings in Belfast and for good reason. The Baroque Revival structure was built in 1906 from Portland stone and the beautiful green domes are proud symbols of the capital. The interior is particularly opulent with a stunning grand staircase, marble features and a ballroom. The beautiful stained glass windows located throughout the building are a highlight. It is also magical to see all lit up at night.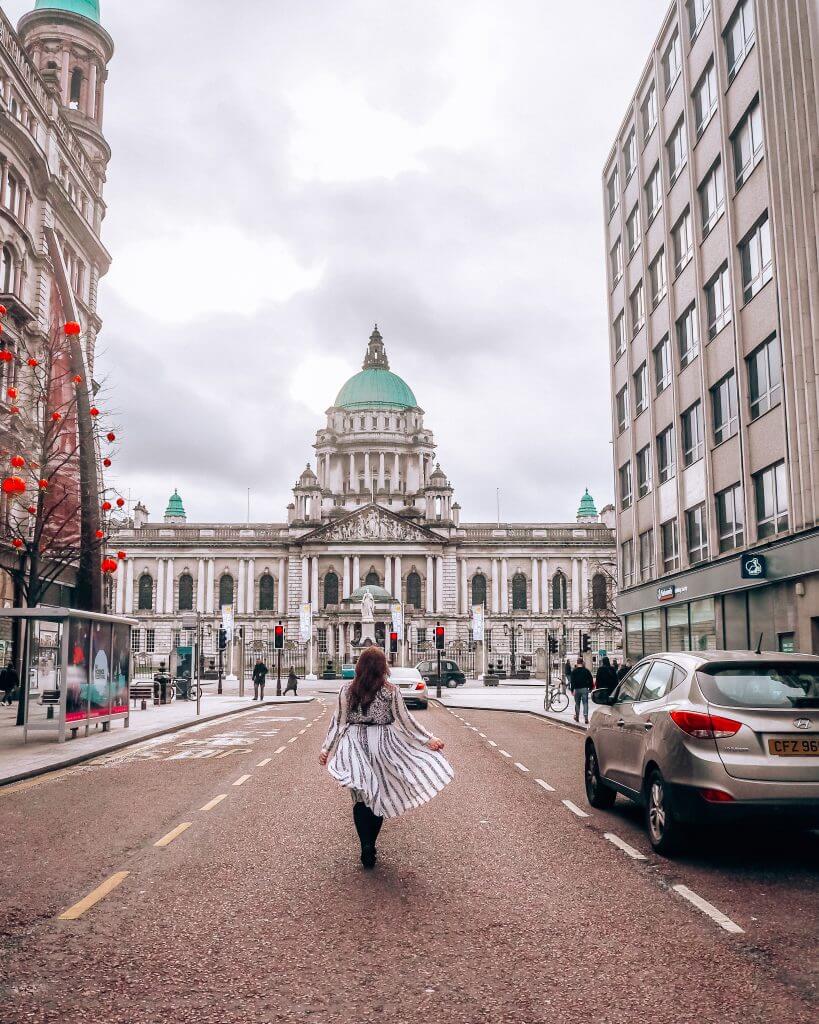 Visit the Cathedral Quarter
If you are looking for that famous Irish craic head straight to the Cathedral Quarter of Belfast's city centre. The upbeat and hip Cathedral Quarter in Belfast is a cultural area around St. Anne's Cathedral known for its amazing nightlife. St. Annes Cathedral is a Romanesque Church known for its organ recitals and its intriguing spire, which locals hilariously refer to as 'The Rod to God'. Here is where you will find that renowned Irish Craic, atmosphere, bustling bars and contemporary restaurants.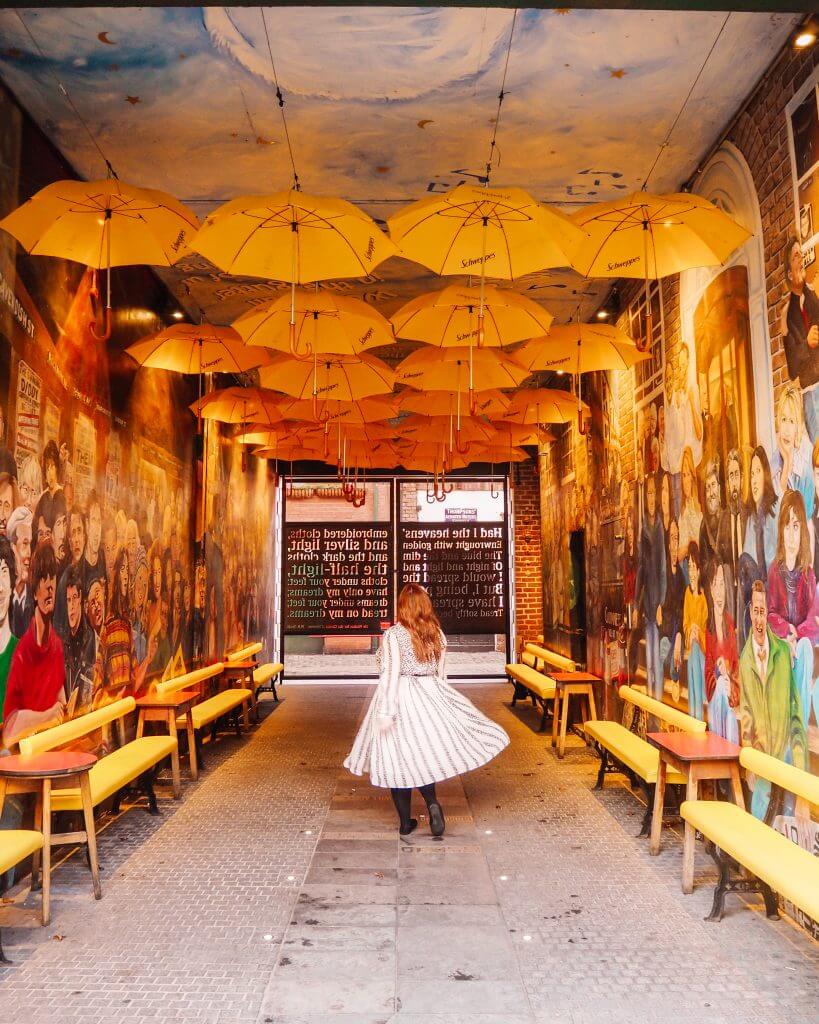 Being the capital city of Northern Ireland it is not suprising that there are many things to do here. Grab some yummy food at St. George's Market, take a guided food tour of Belfast or a drink at the famous Crown Bar. We still haven't had a chance to try it ourselves but we believe that a Black Cab tour is a must in Belfast. Historical places of interest are The Crumlin Road Gaol, Belfast Castle and Hillsborough Castle.
We also suggest that you spend some time in Belfast learning about what life was like there during The Troubles and take a guided Belfast Political Taxi tour. It will be an eye opening experience. You will even learn a lot about The Troubles on Belfast's Hop On Hop Off Bus.
Newry City
Known as the gateway to the North, Newry rests in a hollow among the natural splendour of the Mourne mountains and The Ring of Guillon. The city itself has a distinct edge with a potent mix of retro and modern. Growing up in Ireland we knew that Newry was the place to shop. Being one of the first Northern Irish cities that you come across, just after the border, you would be sure to grab a bargain or two depending on the Sterling/Euro exchange rate.
Things to do in Newry
Shop til you drop
Newry really is a shopper's paradise. With renowned shopping centres like The Quays and The Buttercrane you will be spoiled for choice. And it is not just the large retailers to be found, you will also come across niche retailers offering something unique.
Learn about Irish Mythology at Slieve Guillon
Once you are all shopped out, Newry is the perfect base to explore some of Ireland's most iconic sites such as Slieve Guillon. Shopping and serenity! Now you can't get much better than that.
In the middle of the Ring of Gullion is Armagh's highest peak, 573 metres high and with a view that will stop you in your tracks. The slopes are decked with bare stone, heather and dry heath and at the top are two cairns on either side of a lake. The cairn to the south is officially the highest passage grave in Ireland. Pay a visit to the Slieve Gullion Forest Park, which has a visitor centre, walled garden, adventure playpark and the Giant's Lair, a themed trail in 1.5 kilometres of forest, inspired by Slieve Gullion's rich Irish Mythology.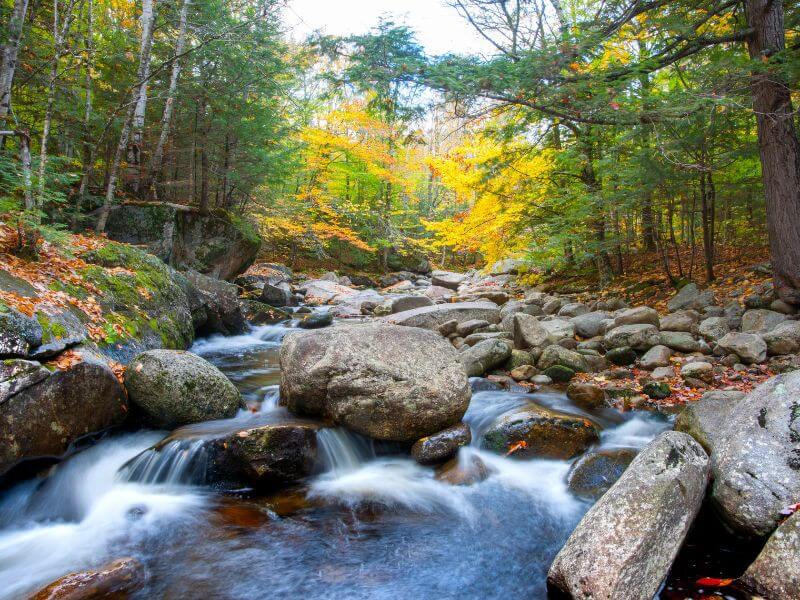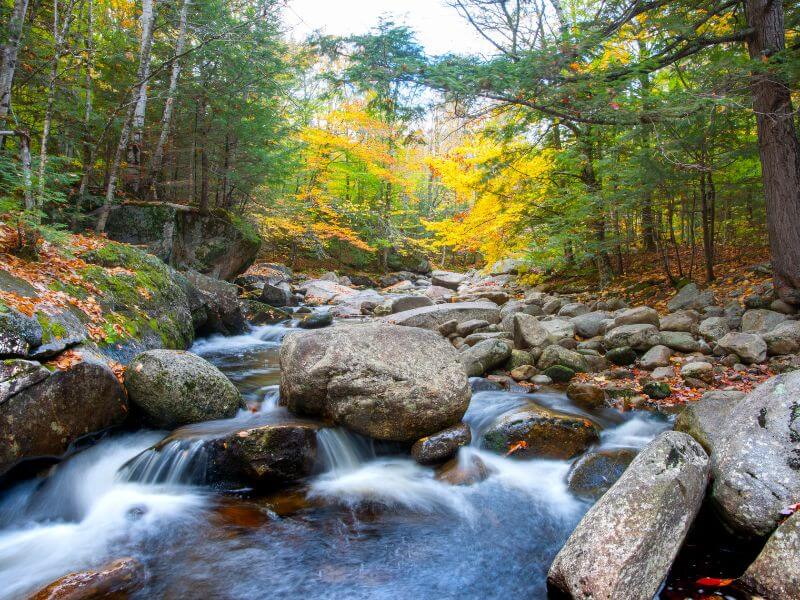 Visit the Silent Valley Resevoir
On our way to Galgorm we decided to visit the Silent Valley Reservoir in the Mourne Mountains which is the main water supply source for most of Co. Down and a large part of Belfast. The views on the drive there are just spectacular and there is also a large parkland to explore. You might even spot a Highland Cow or two.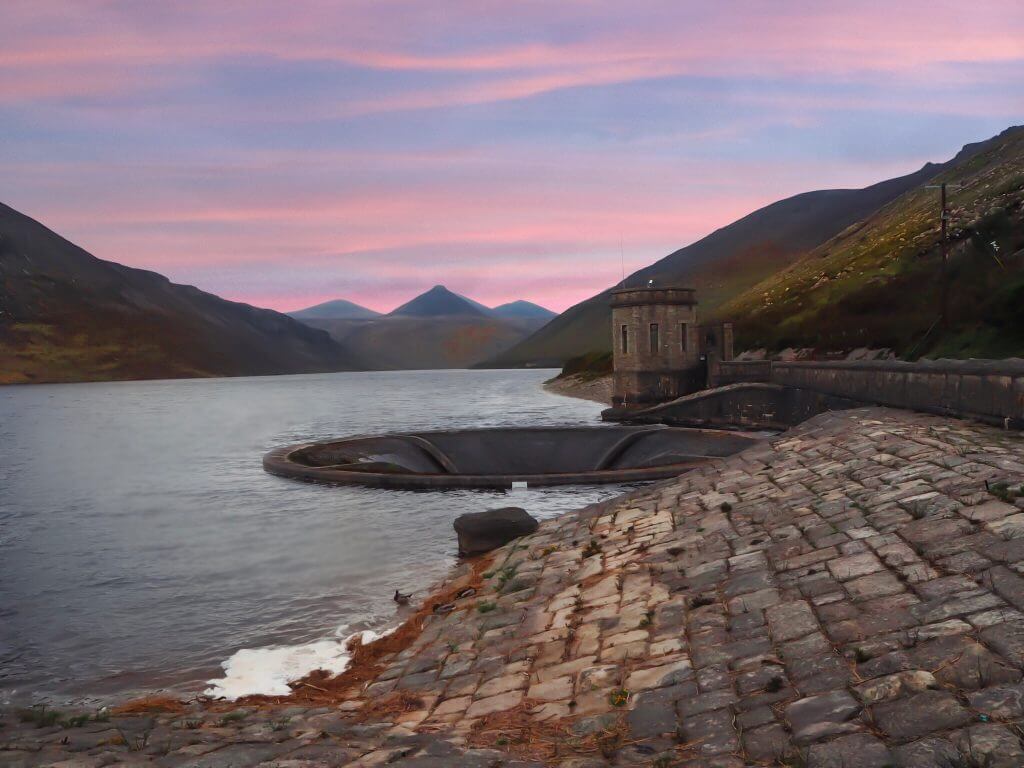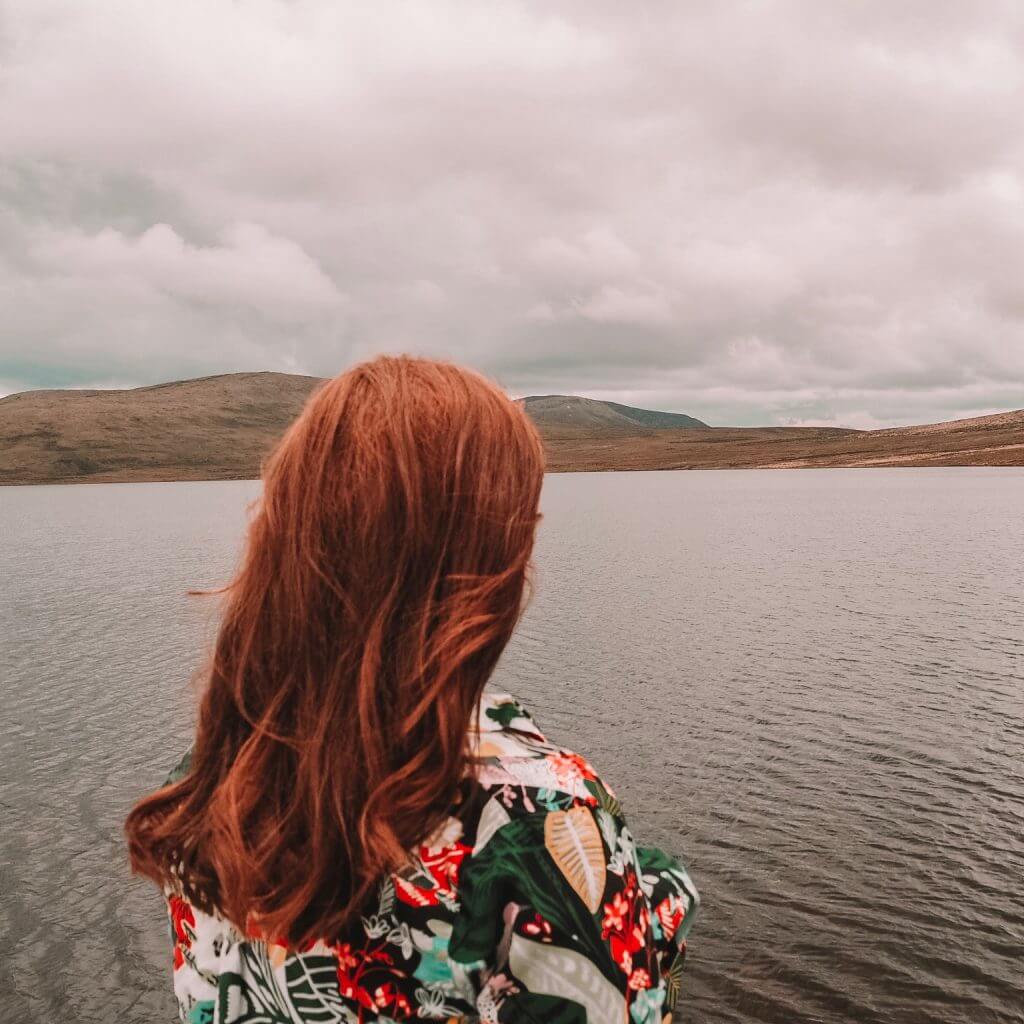 Newry might be a small city but it is full of surprises. From history saved in stone to mythical local legends. It is a place where magic and mystery linger in the mountains and the entire city buzzes with life. You will thoroughly enjoy a staycation here.
Derry City
There is no doubt that Derry has a troubled past and a history of conflict and while it will always remain a strong part of its identity, there is much more to learn about this beautiful walled city and why it is one of our favourite Northern Ireland cities.
The first thing that hits you about Derry is the warmth of the people. There is such a strong sense of community here and family means everything. Everybody knows everybody, but in a good way. Derry is a testament to what positive community relations can do for a place that has such a troubled history.
Derry or Londonderry has been known by many names. Derry, Londonderry, Stroke City ( / get it?), Doire or, the local's favourite, Legenderry have all been used. This can be very confusing for tourists. Londonderry is the official legal name of the city, but you certainly won't get into any trouble by using its other synonyms.
Derry might not be as cool as Belfast or the Giants Causeway, but it certainly shouldn't be overlooked on a visit to Northern Ireland. Although smaller than Belfast, Derry is rich in history, culture and possesses bucketloads of charm. There is a reason that it was named the first UK City of Culture in 2013.
Things to do in Derry
Walk the Walls
The first thing you should do in Derry to really get a feel for the city is walk the walls. Derry is the only city in Ireland that can claim the accolade of being the only remaining completely walled city. Originally built in 1614 and finished in 1618 the city has celebrated 400 years since the completion of these historic walls. The walls form a historic walkway of about 1.5km with panoramic views of the city. Taking a stroll through history with a guided tour like Martin McCrossan will be a highlight of your time in Derry.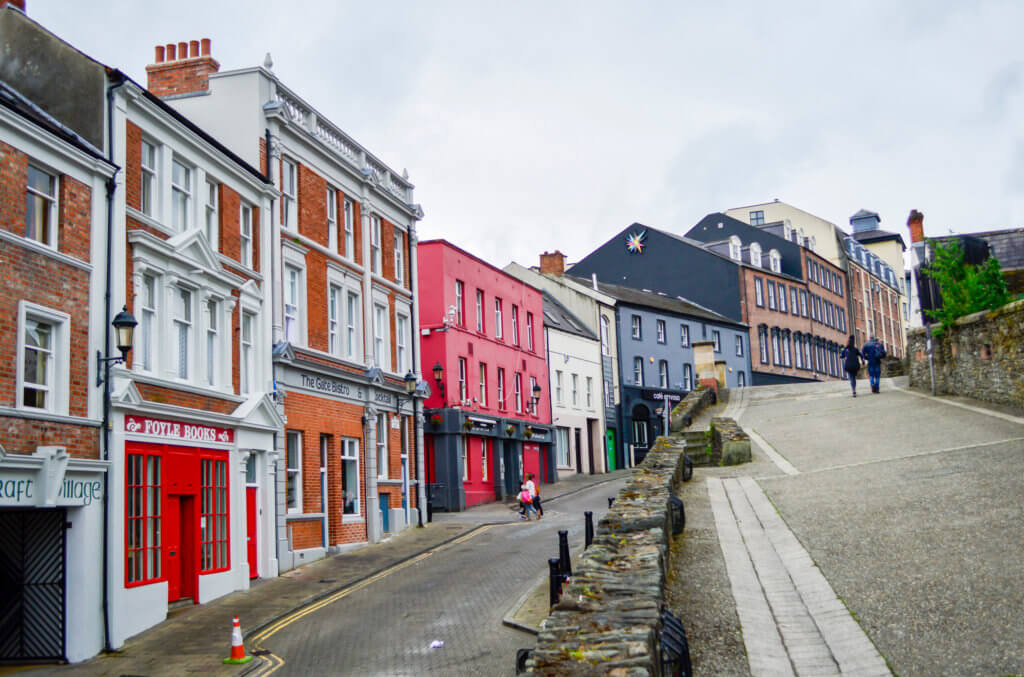 Walk the Peace Bridge
If the walls are a symbol of past segregation, the peace bridge is a wonderful symbol of unity. Spanning the River Foyle, the Peace Bridge quite literally bridges the gap between the largely-Protestant community living on the waterside and the largely-Catholic community living on the city side. The Bridge is built in an 'S' shape to signify that the path to peace rarely runs smoothly. It is such a powerful feeling to walk along it. Out of all of the Northern Ireland cities that I have visited Derry still feels the most tense but symbols like this are just one step closer towards easing that.
Become a Derry Girl for the day
You can't walk the streets of Derry without seeing all of the famous filming locations from the hit TV show Derry Girls. So enjoy a guided Derry Girls Tour of the city and a themed Derry Girls afternoon tea complete with sausage roll baps in the Everglades Hotel.
There are so many other things to do in Derry including visiting the Guildhall, Derry Craft Village and the sobering experience of a visit to the Museum of Free Derry to learn about the horrific events that took place on Bloody Sunday. It isn't all melancholic though, there are plenty of fun things to do in Derry. You also have to experience Halloween in Derry at least once in your lifetime.
Lisburn city
Last on my list of Northern Ireland cities is Lisburn city. Lisburn is located only about 13km from Belfast city so it is totally possible to visit them both on the same day, although I do recommend spending a bit of time in both. The nightlife in Belfast city is not something you want to miss.
Lisburn lies in a green fertile valley just beside the river Lagan. Lisburn is known for its linen but it is also a bubbly city with pretty shops, speciality coffee houses and enticing restaurants. It is certainly a food lovers dream.
Things to do in Lisburn
Learn about the city's textile past.
The linen hayday was in the 18th century when manufacturing was at its peak and Lisburn was at the heart of it. Favoured by European royalty, Irish linen was the fabric chosen for the napkins on the Titanic, and was even used in Neil Armstrong's parachute! You can learn all about its history here in Lisburn.
Explore Hillsborough Castle
Not far from Lisburn you can see just what it feels like to live like a Queen. Hillsborough Castle is the official Royal Residence in Northern Ireland where the Royal Family stay when they visit. I highly recommend getting a guided tour of the house to see just what it is like to live like a royal. The gardens and charming village of Hillsborough are worth exploring too.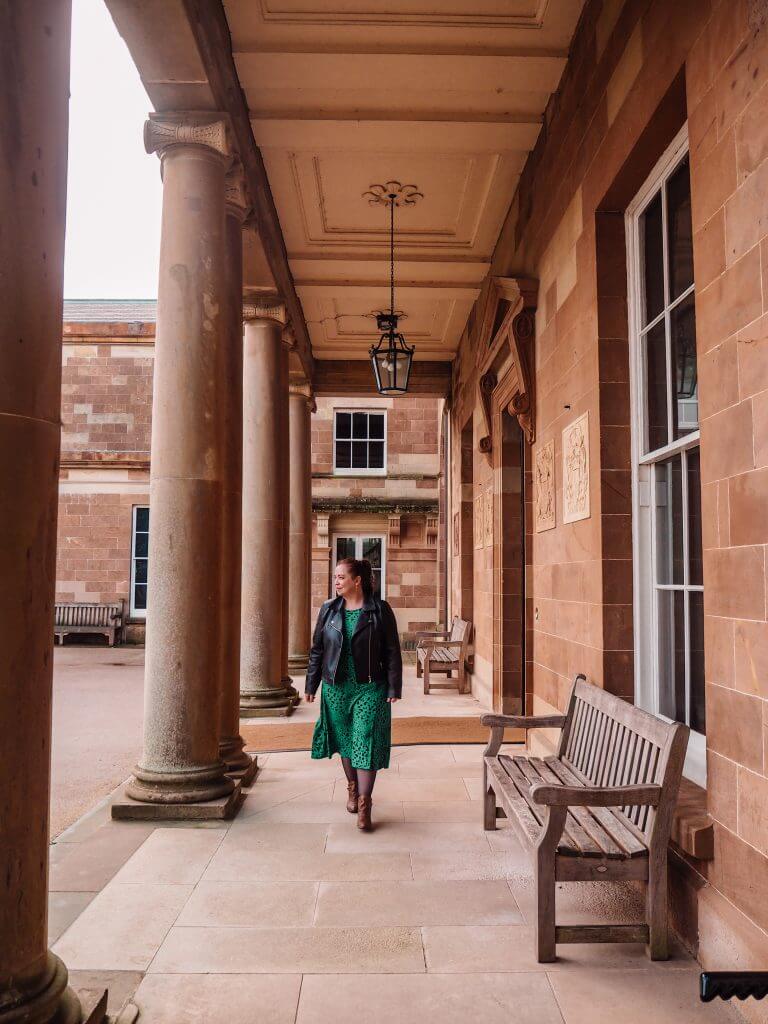 Where to stay in Northern Ireland
You will be spoilt for choice because Northern Irish hotels are some of the best! The Hastings Hotel Group are always our favourite place to staycation in Northern Ireland so here are some of our recommendations for accommodation in Northern Ireland.
Grand Central Hotel
Enjoy a staycation in Belfast and stay at the stunning Grand Central Hotel, home to Ireland's tallest cocktail bar, the Observatory.
The Grand Central Hotel has an amazing range of dining options including the Grand Café which is perfect for casual meetings to catch-ups over coffee and lazy lunches. The Seahorse Bar & Restaurant will offer Afternoon Tea and an evening menu. Trust me! This place is delicious.
The Observatory on the hotel's 23rd floor, is the most luxurious cocktail lounge, where you can sit back, relax and sip on the finest cocktail and drinks selection while enjoying the breathtaking views of Belfast and beyond.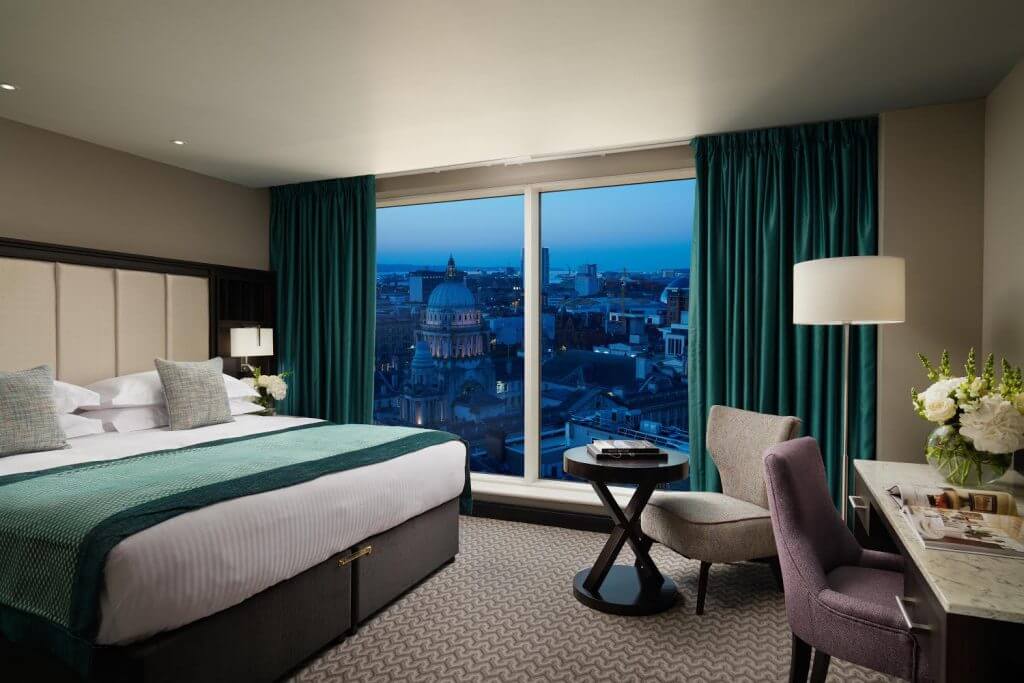 Culloden Hotel & Spa
Enjoy a luxurious escape to the Culloden Estate & Spa. This magnificent hotel is just six miles from Belfast and boasts stunning views over Belfast Lough and across County Antrim.
The Culloden stands in 12 acres of beautiful secluded gardens and woodland and offers a fabulous range of dining options including Vespers Restaurant serving modern cuisine using only the finest and freshest local ingredients; The Lough Bar offering light snacks and the hotel's famous decadent Afternoon Tea and the Cultra Inn, a cosy bar and bistro which nestles within the Estate and is perfect for a tasty lunch, evening meal or pint by the fireside.
This summer, the Culloden will be home to the Jawbox Mobile Bar, which will be located on the lawn outside the Cultra Inn serving a selection of Gin cocktails, wine and beer in the sunshine. You can find me there!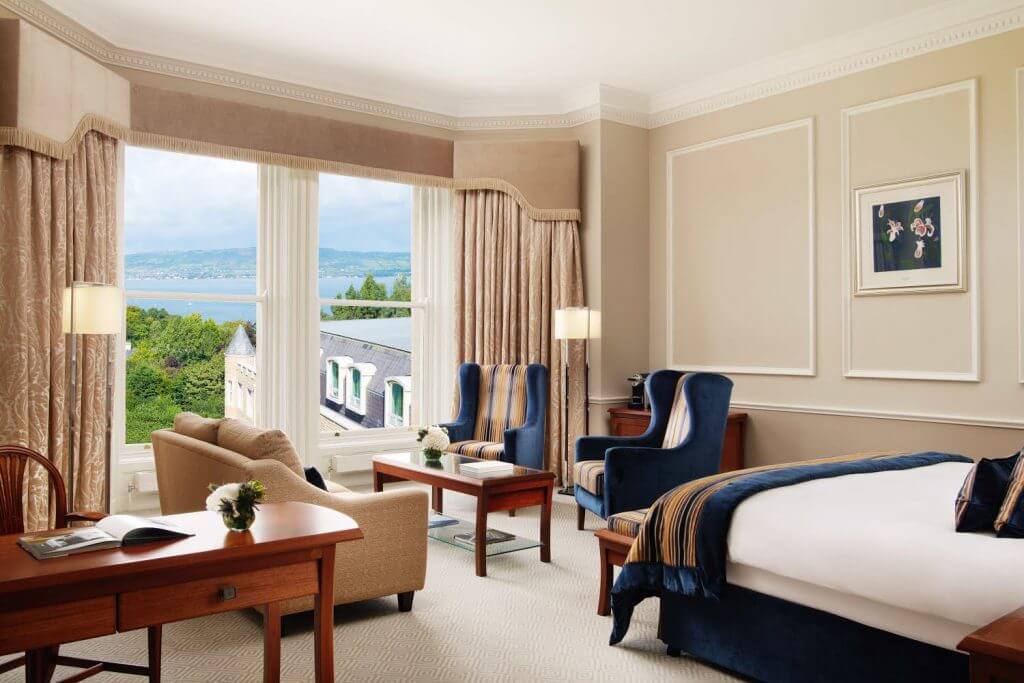 Slieve Donard Resort & Spa
Nestled at the foot of the Mountains of Mourne, the Slieve Donard Resort and Spa in Newcastle stands in six acres of immaculate private grounds. A golden strand of beach borders one side while the mighty Royal County Down Golf Links frames the other.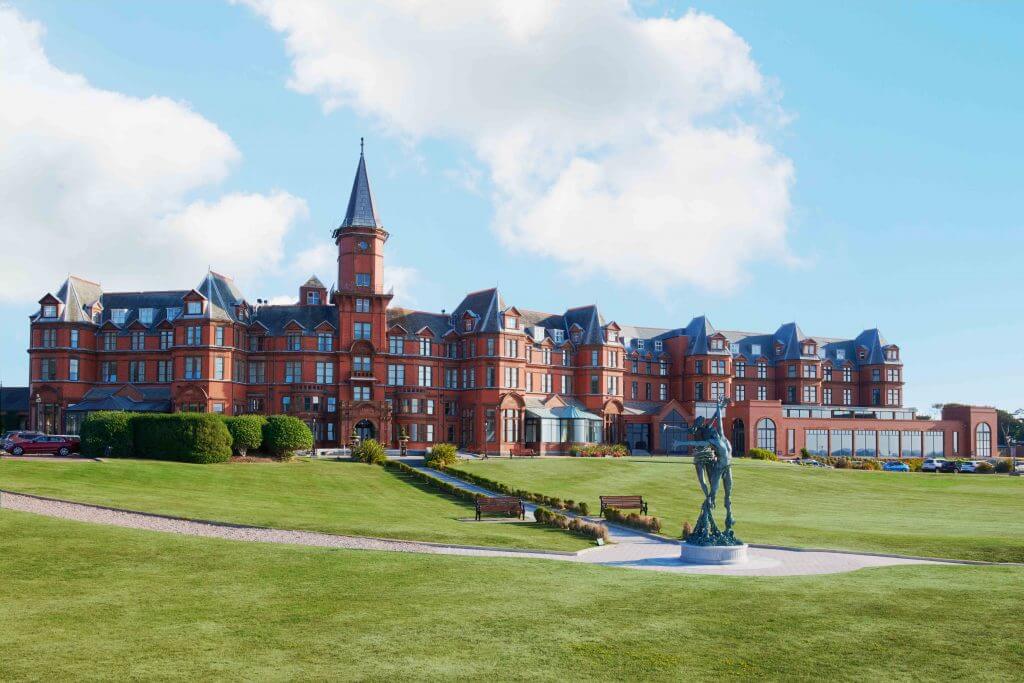 There's lots of places to go walking and exploring nearby including Tollymore Forest Park, Silent Valley, Castlewellan Country Park and Murlough Bay Nature Reserve.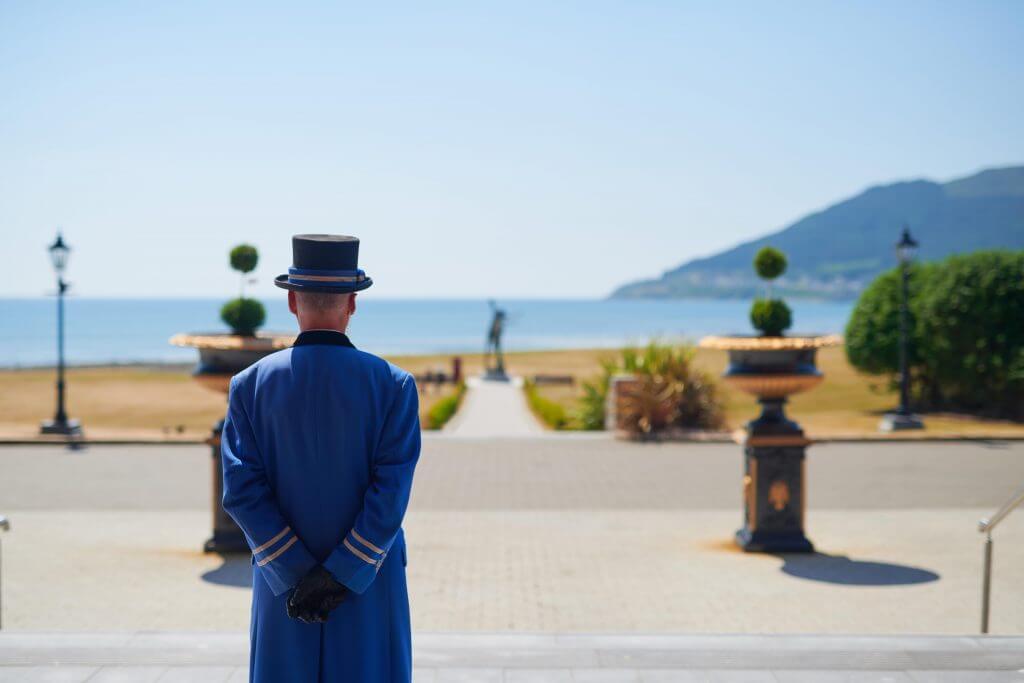 The Slieve Donard Resort offers a fabulous choice of dining options including relaxed cuisine in the Percy French, fine dining in the Oak Restaurant, light snacks in the Lighthouse Lounge and a delicious Afternoon Tea experience.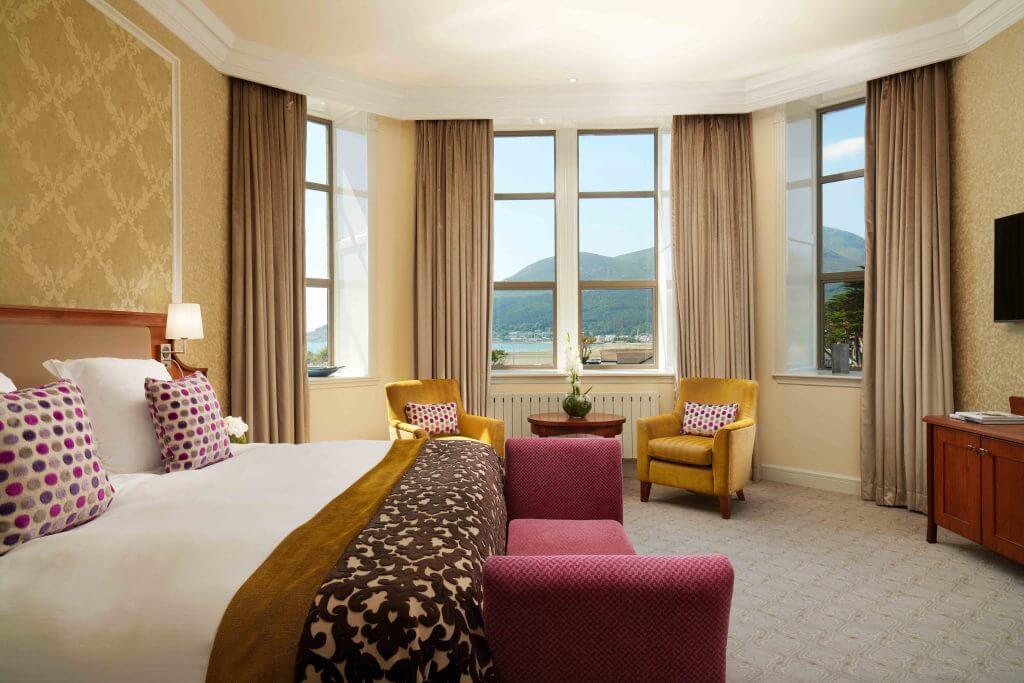 Ballygally Castle
Ballygally Castle is an idyllic location to enjoy a short break by the coast. Perched on the tip of the famous Causeway Coastal Route, the stunning 17th century castle overlooks Ballygally Bay with uninterrupted views towards Scotland with 54 bedrooms including 18 deluxe coastal view bedrooms and delicious cuisine made using the finest local produce.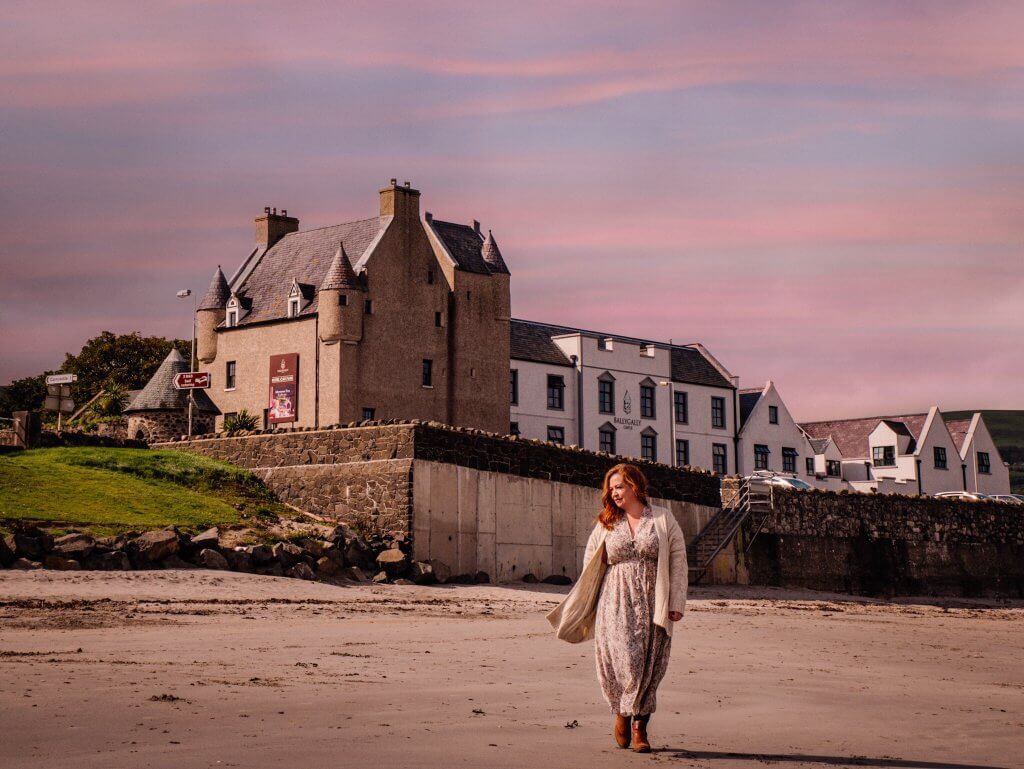 It's the perfect atmospheric base to explore the spectacular Game of Thrones filming locations located nearby. Ballygally Castle is home to one of the Game of Thrones doors made from fallen trees of the iconic Dark Hedges and guests can enjoy a delightful Game of Thrones Afternoon Tea with a themed menu including Lannister egg, Baratheon Bread, Little Fingers Chicken Caesar wrap and Jon Snow cakes to Dothraki Trifle with mini Dragon's eggs.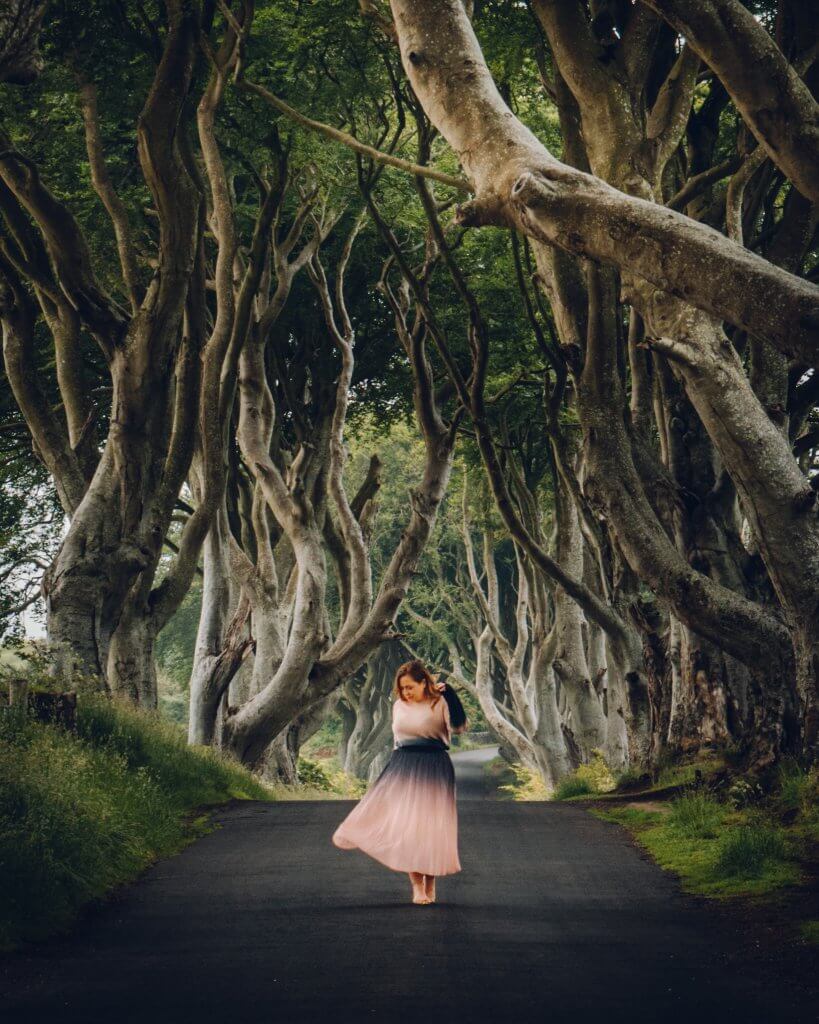 If you're brave enough, take a trip to the Ghost Room to see if you can spot Ballygally Castle's friendly ghost, Lady Isabella Shaw.

*DISCLAIMER: This post contains affiliate links meaning that if you book through one of our links we will receive a small commission at absolutely no extra cost to you. This helps support us to provide value to you in these travel guides.
Are you new here? Join thousands of other happy readers and subscribe to All about RosaLilla blog via email. The good news is that by signing up via email you will get exclusive travel deals straight to your inbox. The only other place that we publish these deals is on Instagram stories, so be sure to signup to get the heads up on amazing travel deals to save you money when booking..
I also share everything about myself on Instagram with nothing held back so be sure to follow along there.
Until next time you crazy kids!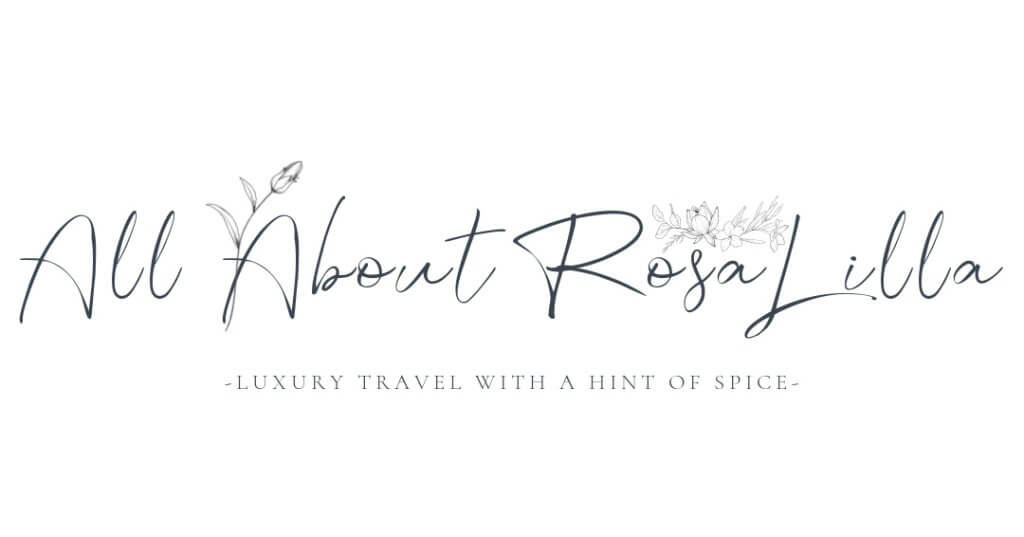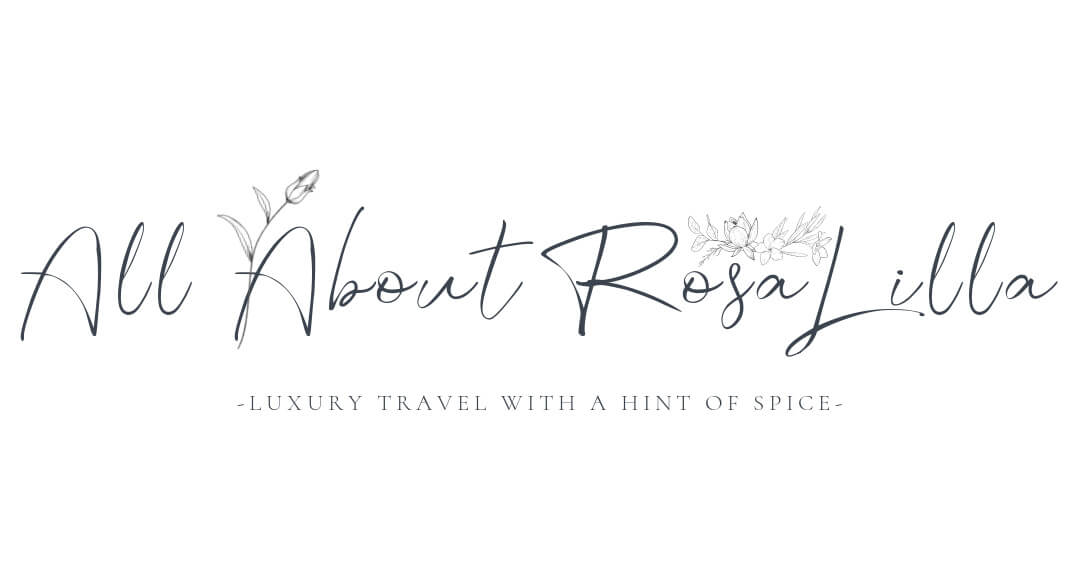 Sharing is sexy!