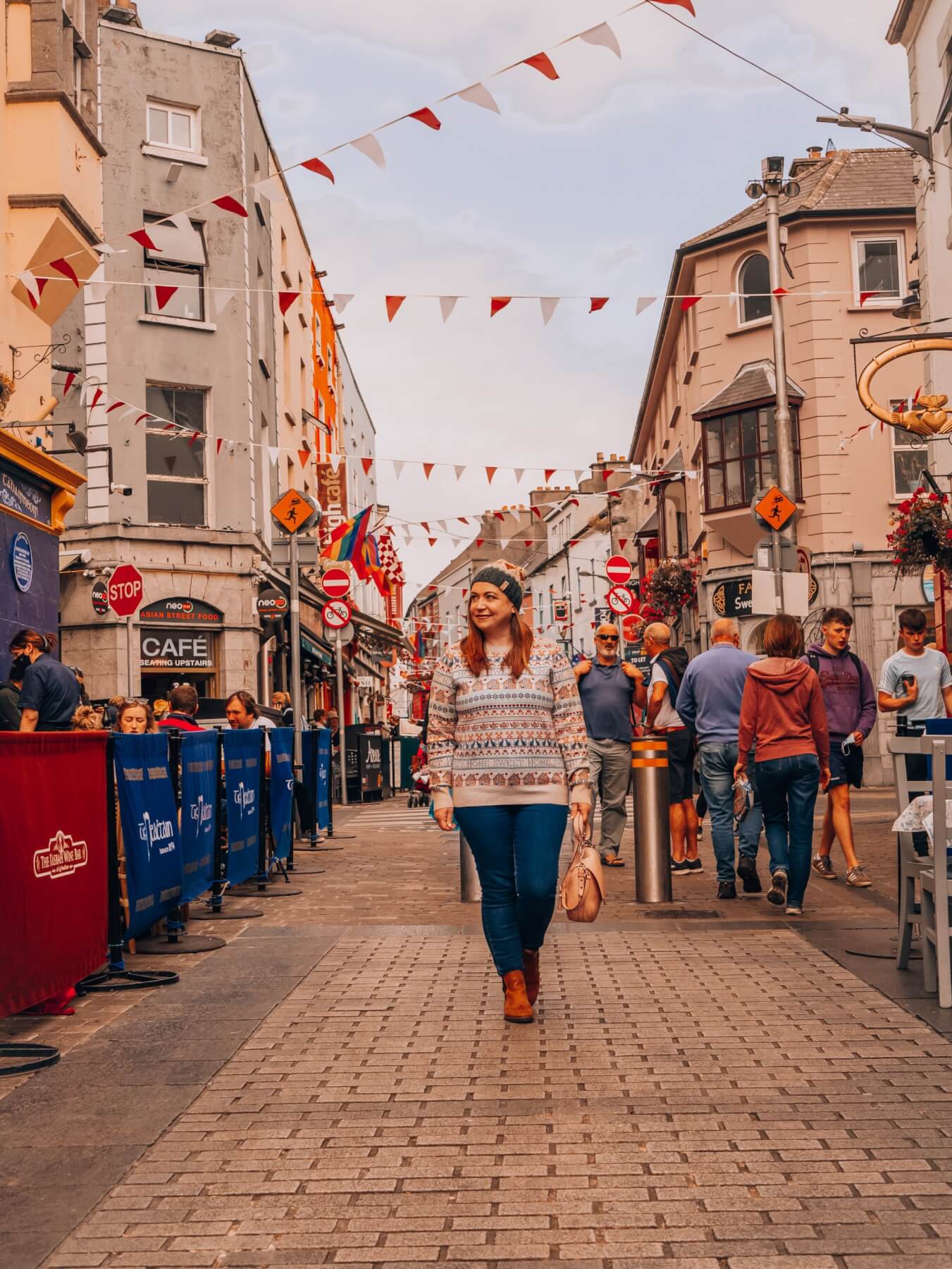 We are so excited to be writing this blog post and to be enticing you to have a weekend break in Galway. We are so lucky to get to call Galway home so we have all the inside local tips why Galway is the perfect city for a weekend break. We might be biased but as travel bloggers we have travelled all over the world and Galway is still one of our favourite cities. So we were more than happy to get the opportunity to play tourist in the "city of the tribes" and show you around our gorgeous city. Summer is when Galway really comes alive but if we had to pick a favourite season for a weekend break in Galway it would be Autumn.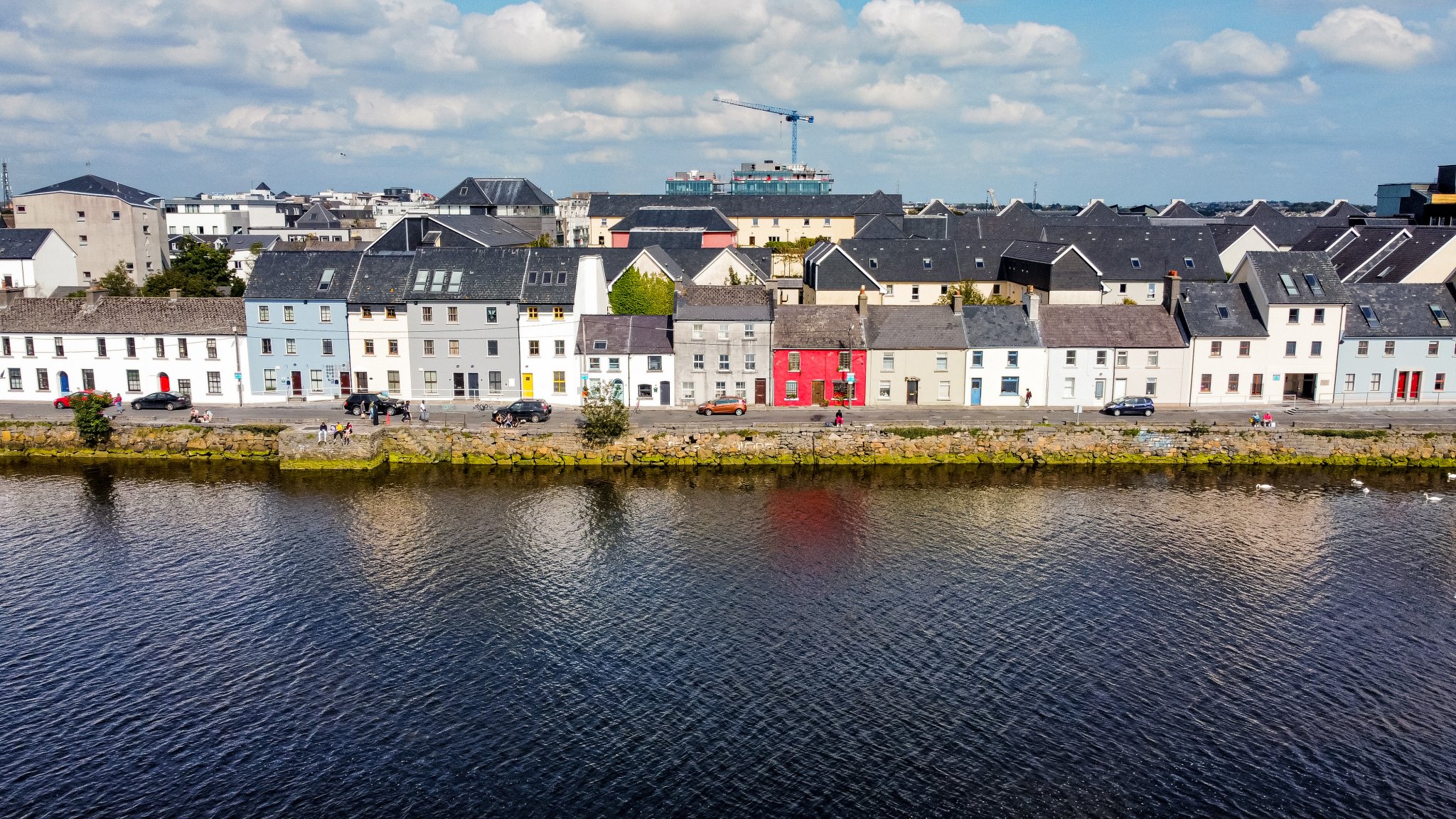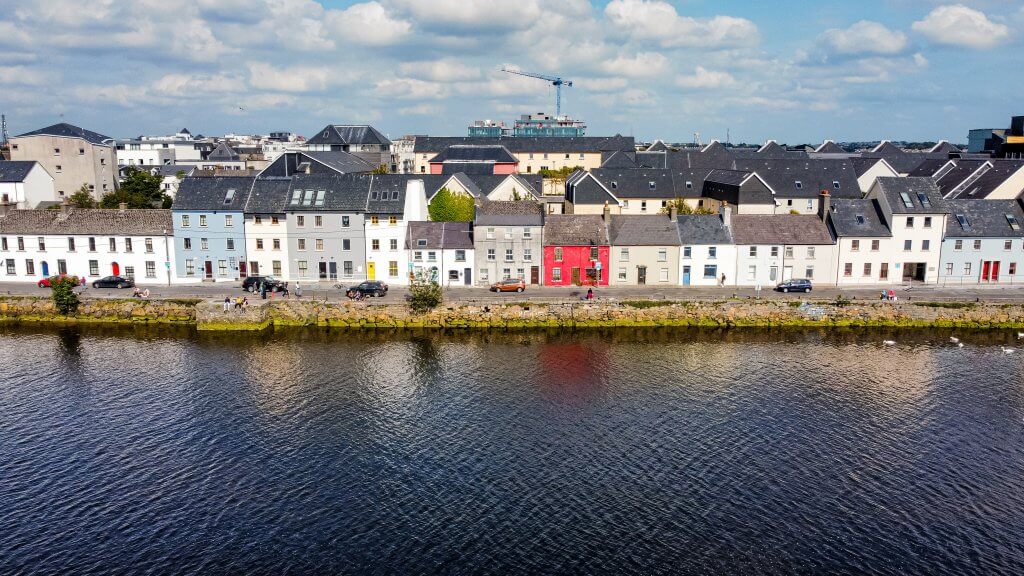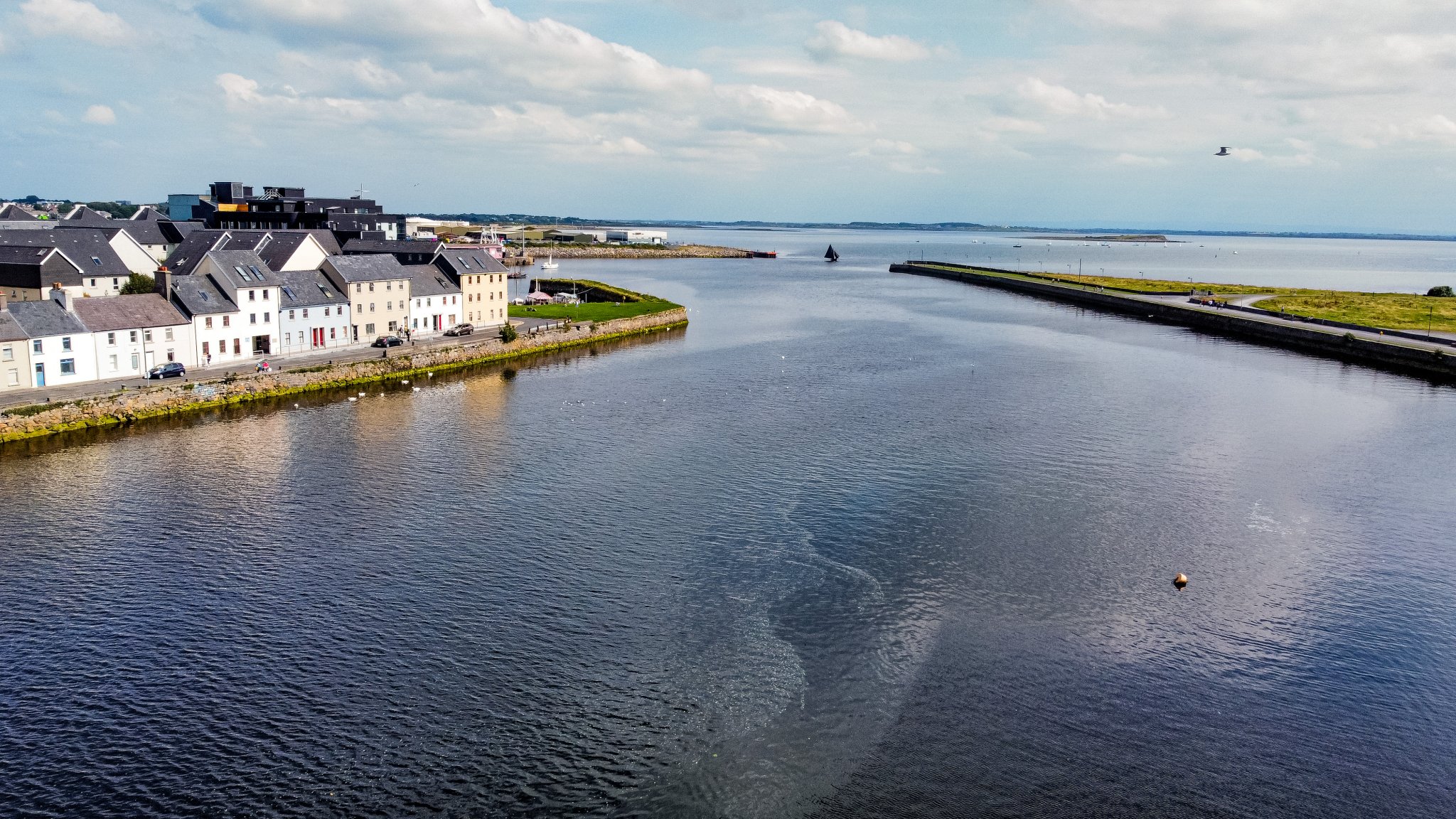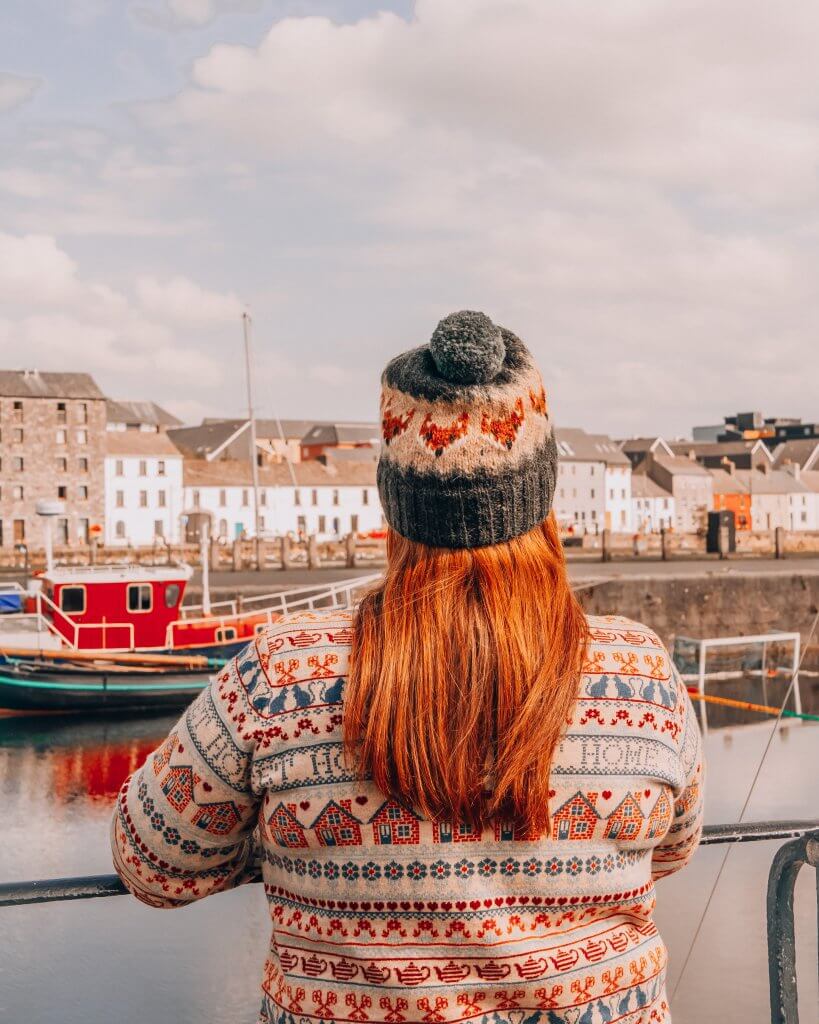 A weekend break in Galway city of the tribes
Galway is a bustling and colourful Irish city on the west coast of Ireland, that is steeped in history. Its thriving university contributes to the vibrant atmosphere, while the city's welcoming character and intimate feel add to its appeal. It's also especially beautiful, with cobblestone streets and medieval buildings. The River Corrib runs through the city and spills out into the Atlantic Ocean at the beautiful Galway Bay. It really is as charming and enticing as it sounds and there is a reason why so many songs are written about it.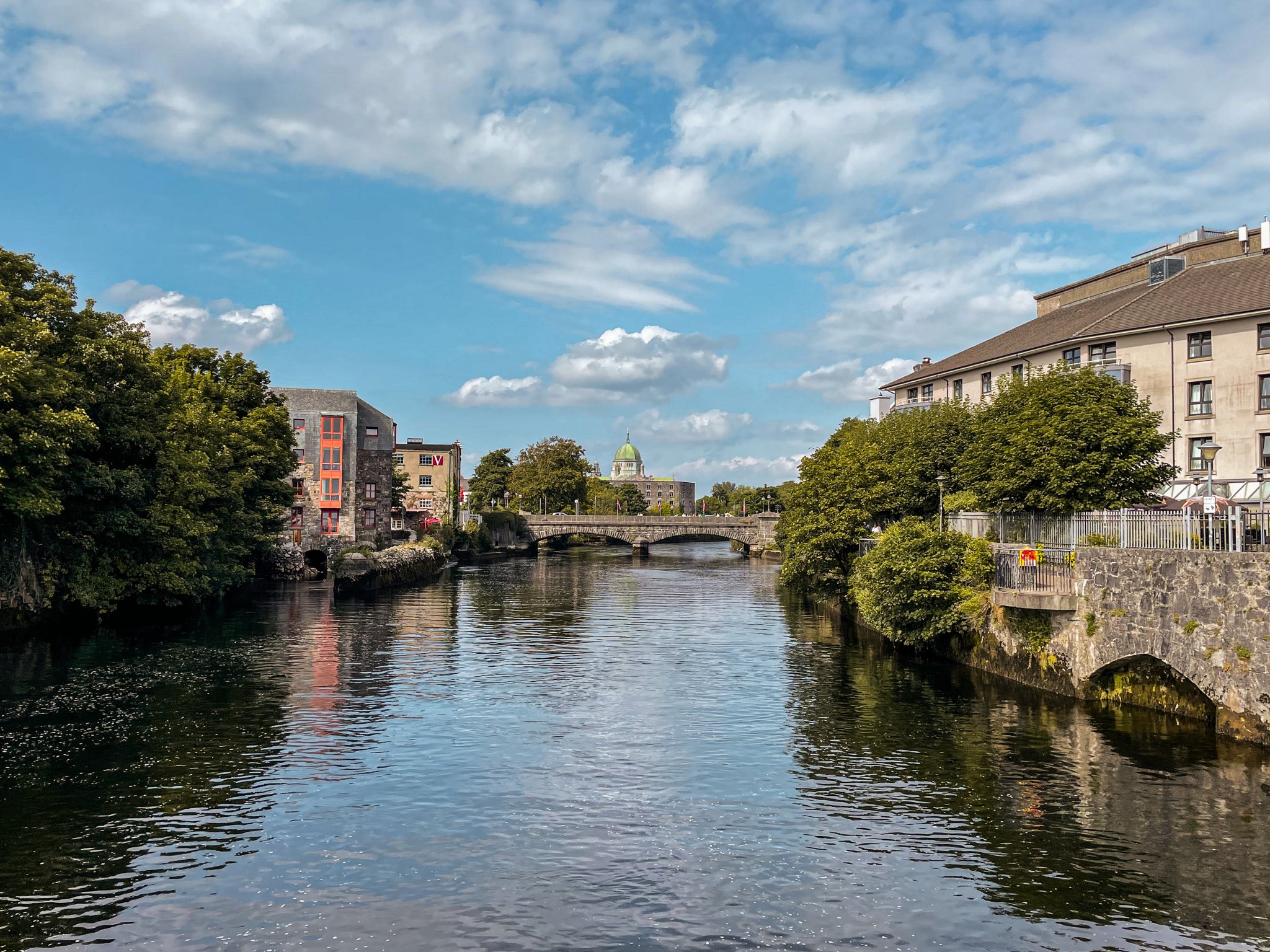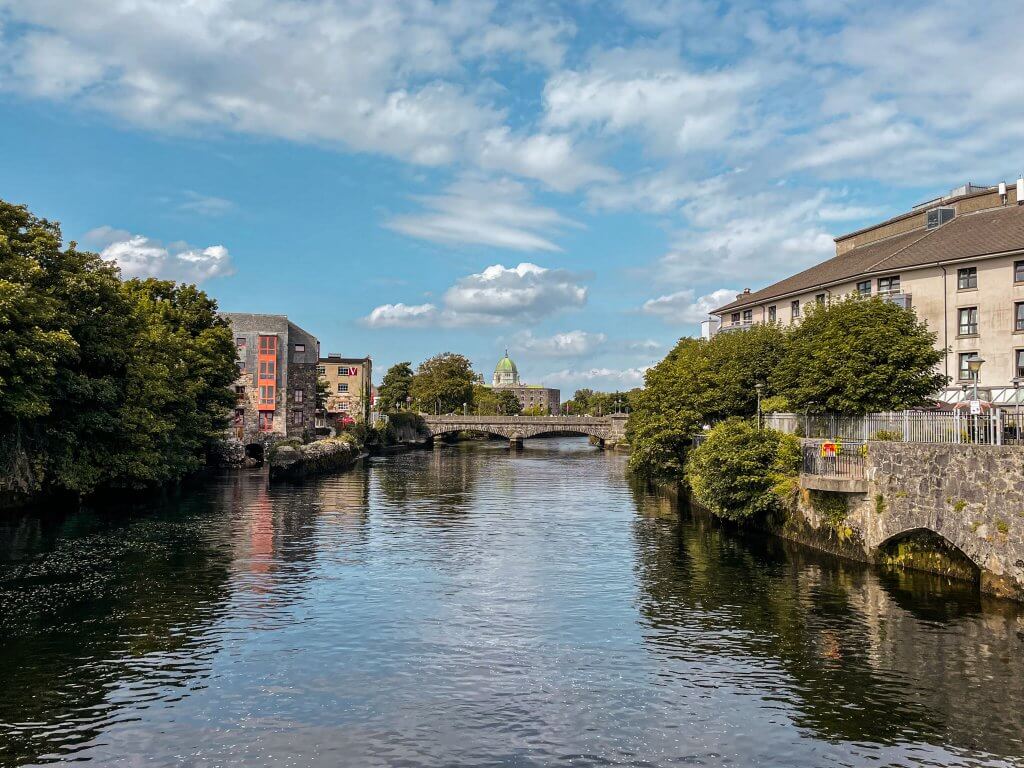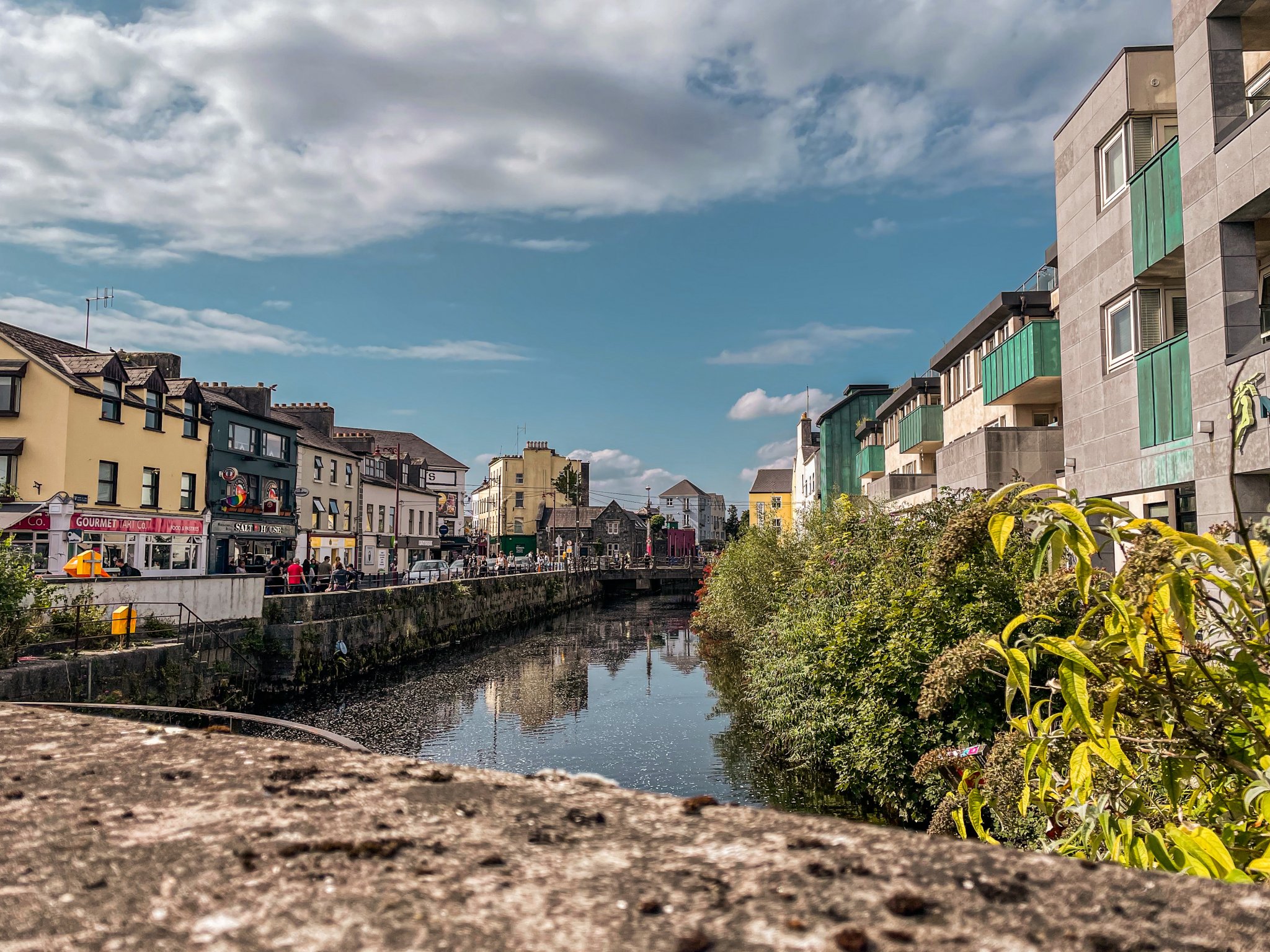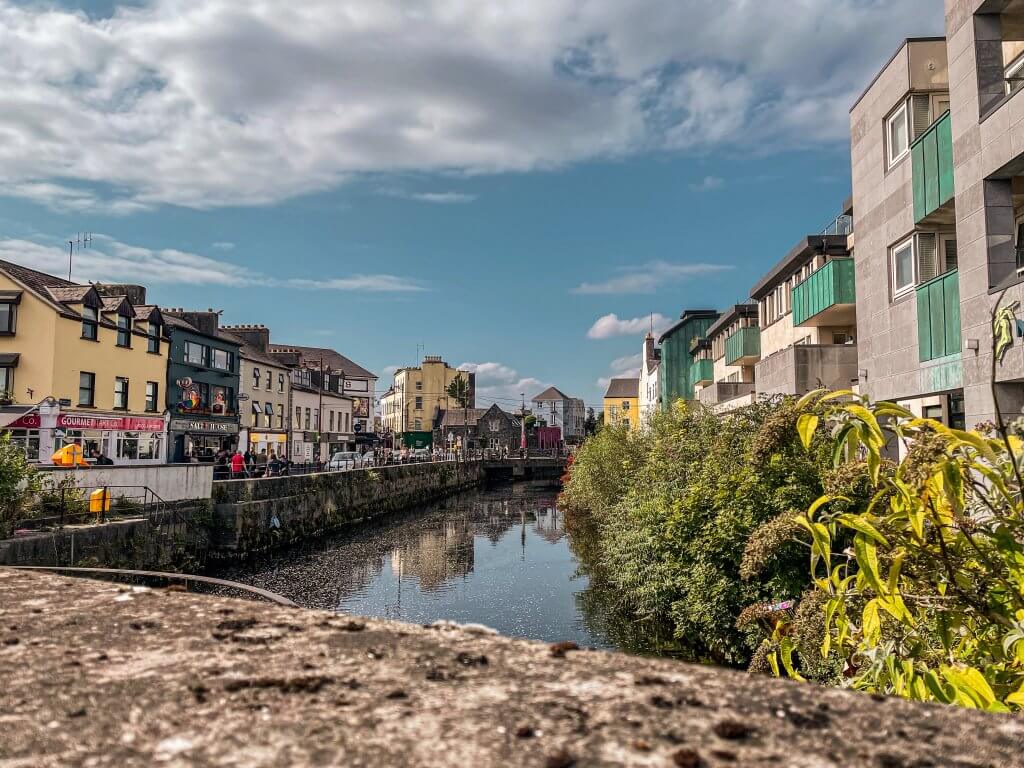 Just 2 ½ hours on the motorway from Dublin, Galway delivers the convenience of a city with 80,000 people, with a distinct charm, all of its own. It offers a great traditional music scene, a beautiful setting, fantastic food, cosy pubs, a vibrant art and culture scene and amazing places to stay. I am a bona fide Galway Girl but this city yields new riches every single time I walk its beautiful cobbled streets.
Where to stay on your weekend break in Galway
Stay on the water's edge, where the city meets the sea at the Harbour Hotel. Whether it's a romantic break, girly getaway or weekend catch-up with friends, the four-star Harbour Hotel will cater for your needs. Kick back and relax in their stylish and spacious rooms and enjoy the best Galway has to offer.
For delicious food using only fresh, local produce, the Harbour Hotel is also home to the renowned Dillisk on the Docks. Choose from high-quality dishes and drinks while you relax in "An Gairdín"  their stylish outdoor terrace. From the moment you enter the Harbour Hotel you will be greeted with sleek, stylish decor and a bright neon "Gaillimh Abú" sign hanging over reception highlighting the pride that us Galwegians have in our magnificent city.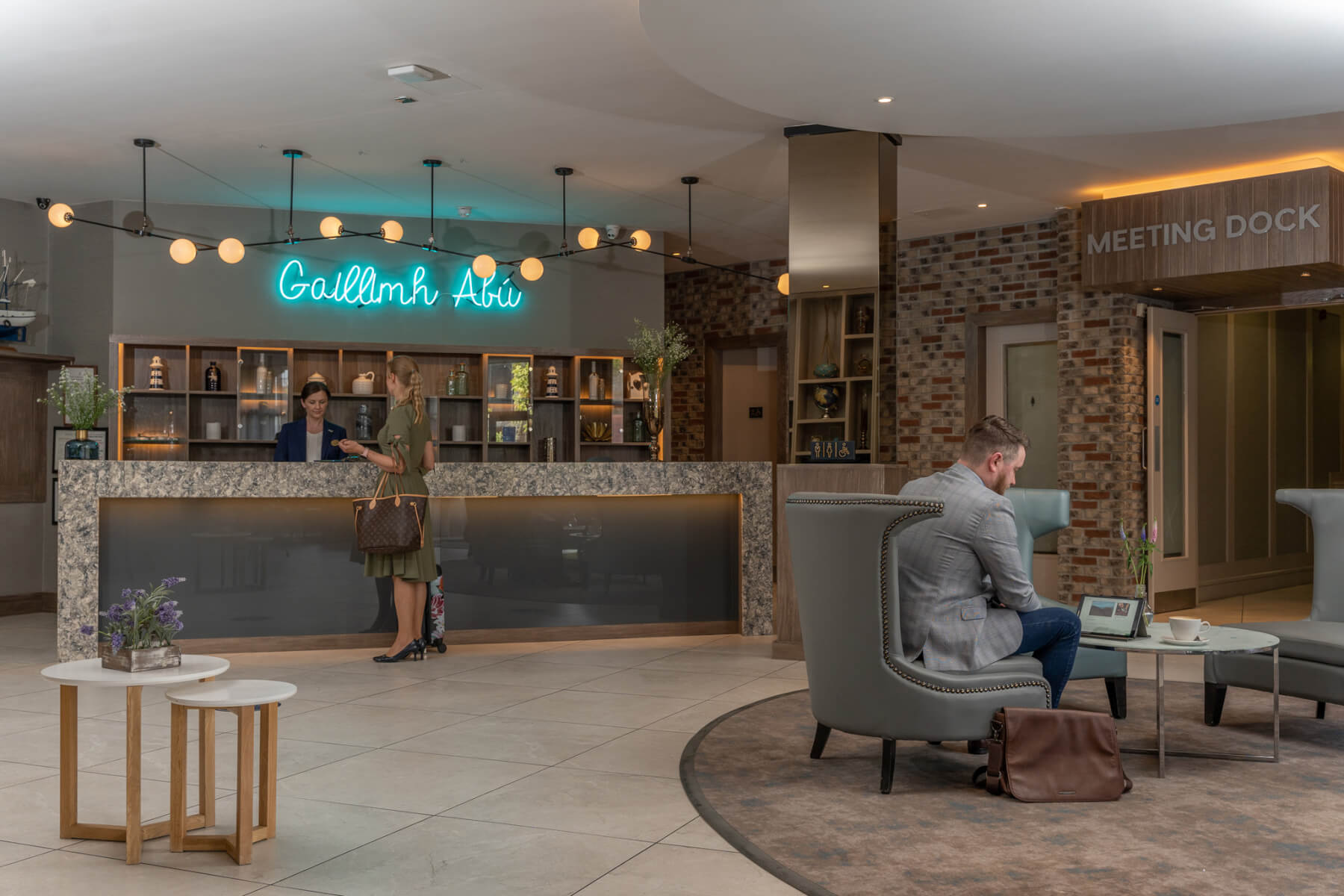 Everything this super city has to offer is just a stone's throw away from the Harbour Hotel so it is the perfect base for a weekend in Galway. Cool coffee shops, world-class restaurants, super shopping, buzzing streets and an atmosphere day and night that is unmatched anywhere in the world! No matter where in the world you go you will always hear that the craic in Galway is mighty! If you don't believe us then just check out our guide on the best Galway City pubs.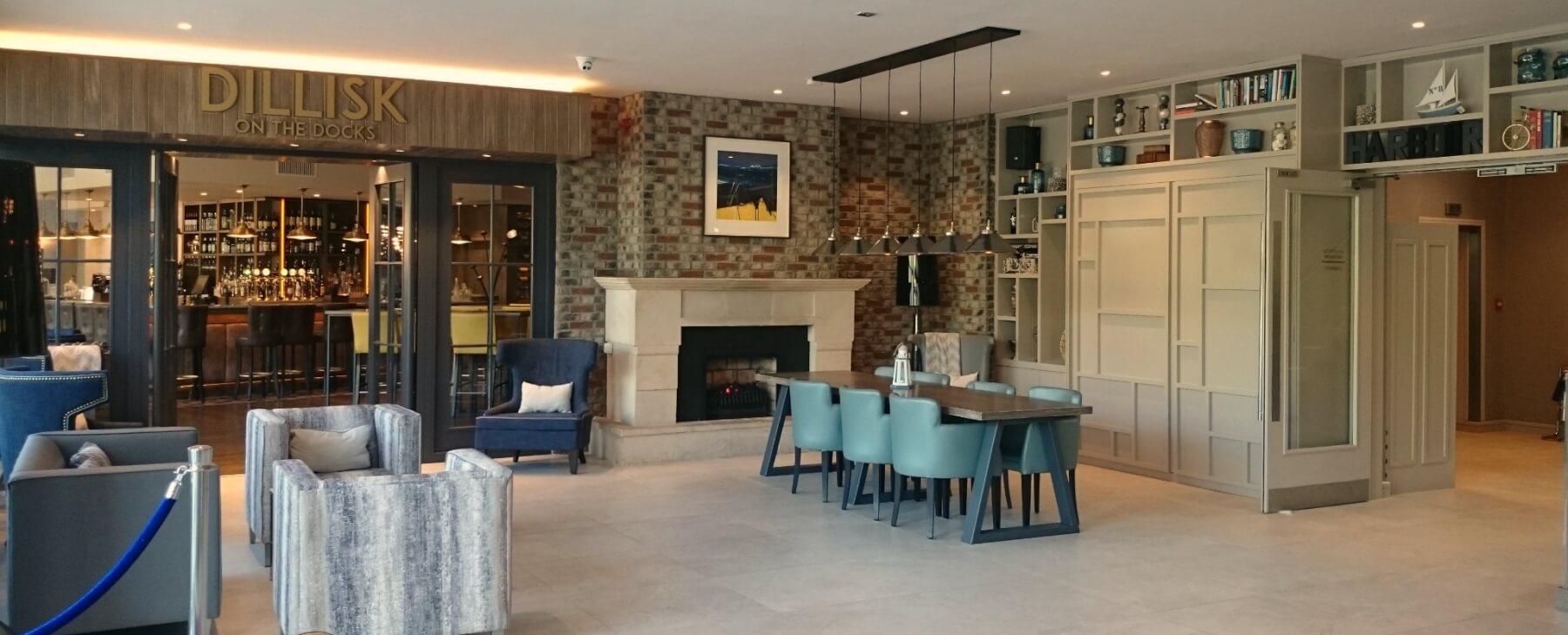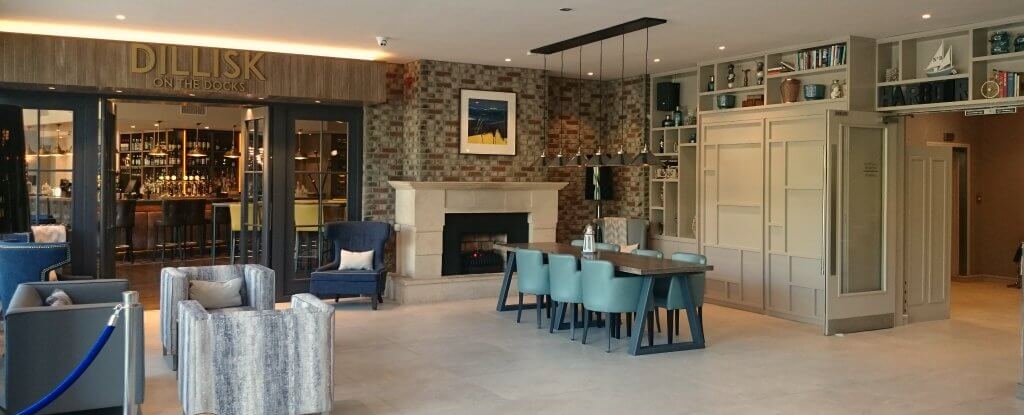 Venture further away and a world of wonder awaits you on the world-famous Wild Atlantic Way! If you haven't done it yet, do it now. Galway is the perfect base for exploring Connemara and even hiking the Killary harbour coastal walk. Or stepping slightly further afield into neighbouring counties like Mayo and Clare and exploring Downpatrick Head or Clare's Cliffs of Moher and Kilkee cliffs along the majestic Wild Atlantic Way.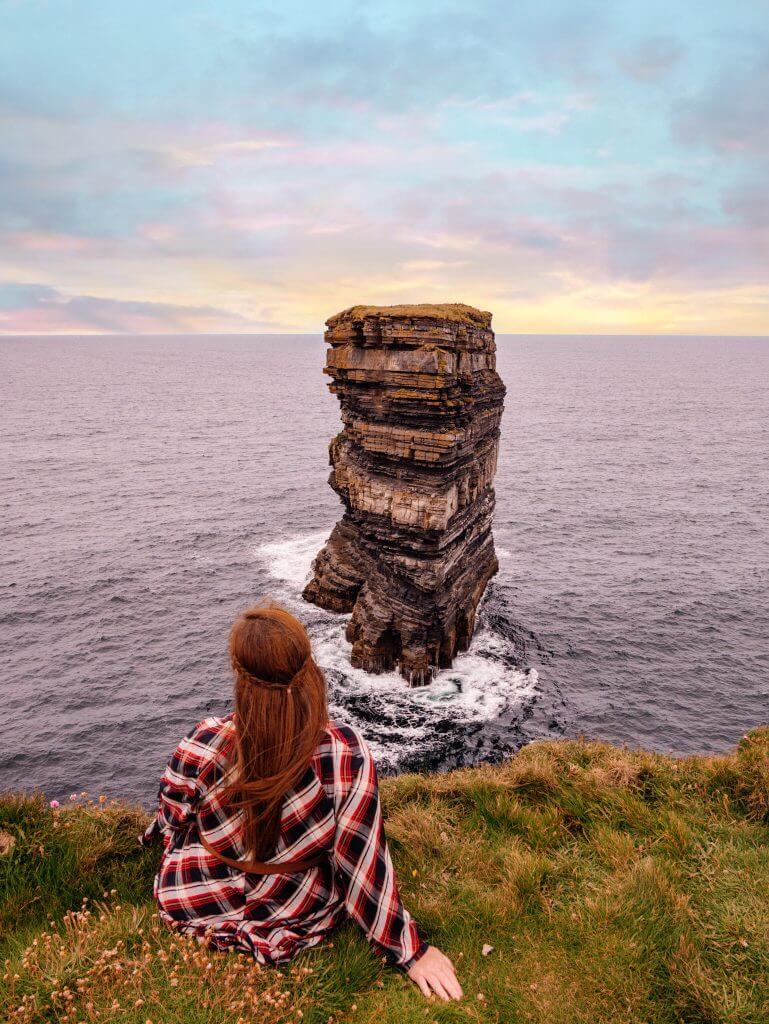 The best things to do on your weekend break in Galway
Take a food tour of Galway city
If you are a foodie then you absolutely must have a weekend break in Galway and experience all of the culinary delights that this city has to offer. Myself and Mister Lavin are huge foodies and firmly believe that the best way to get to know a city is through its food. In fact the last time we were up north we booked on to a walking food tour of Belfast because we heard that the food scene there had exploded. So we were more than excited to do the same in our own city.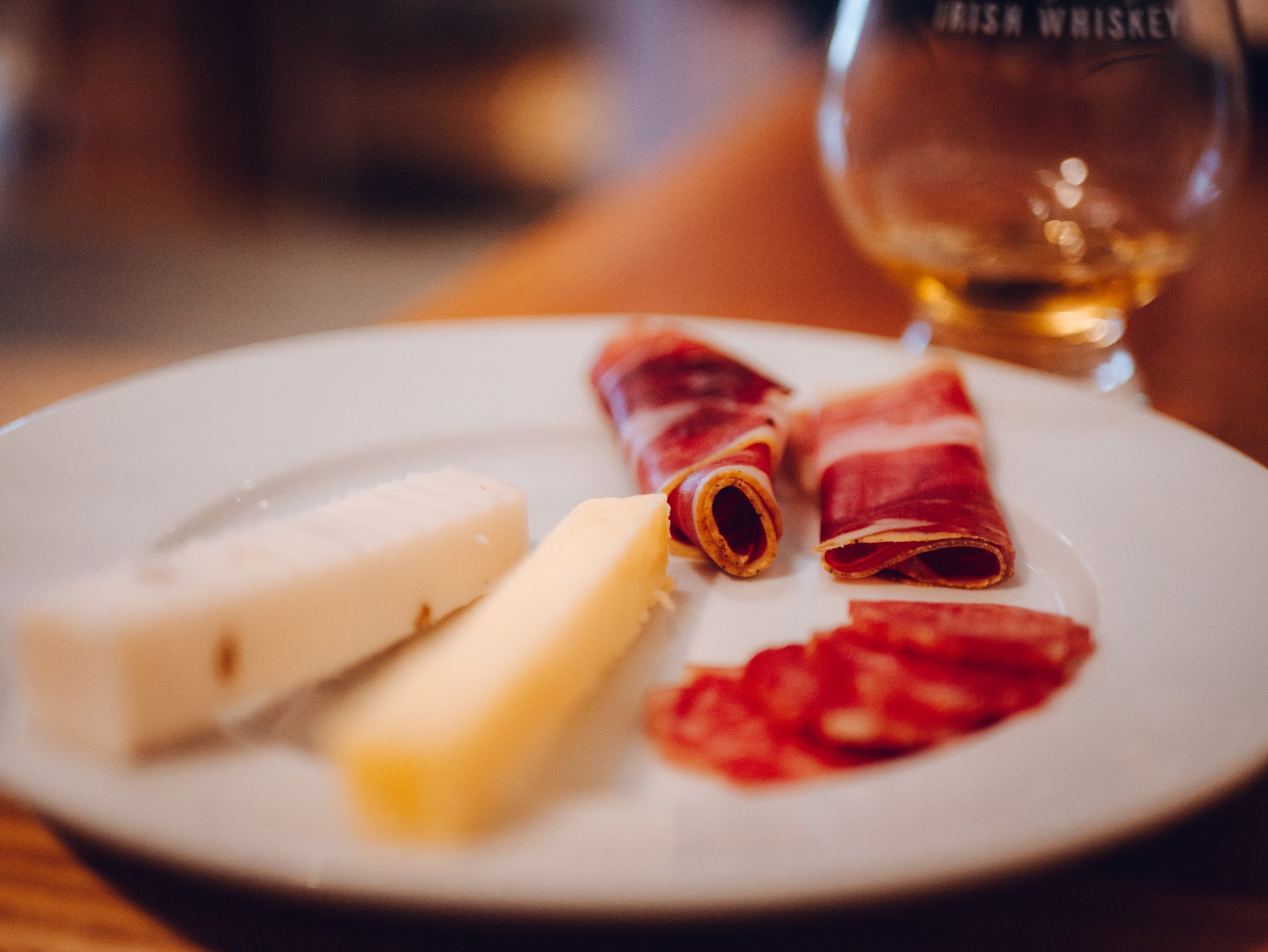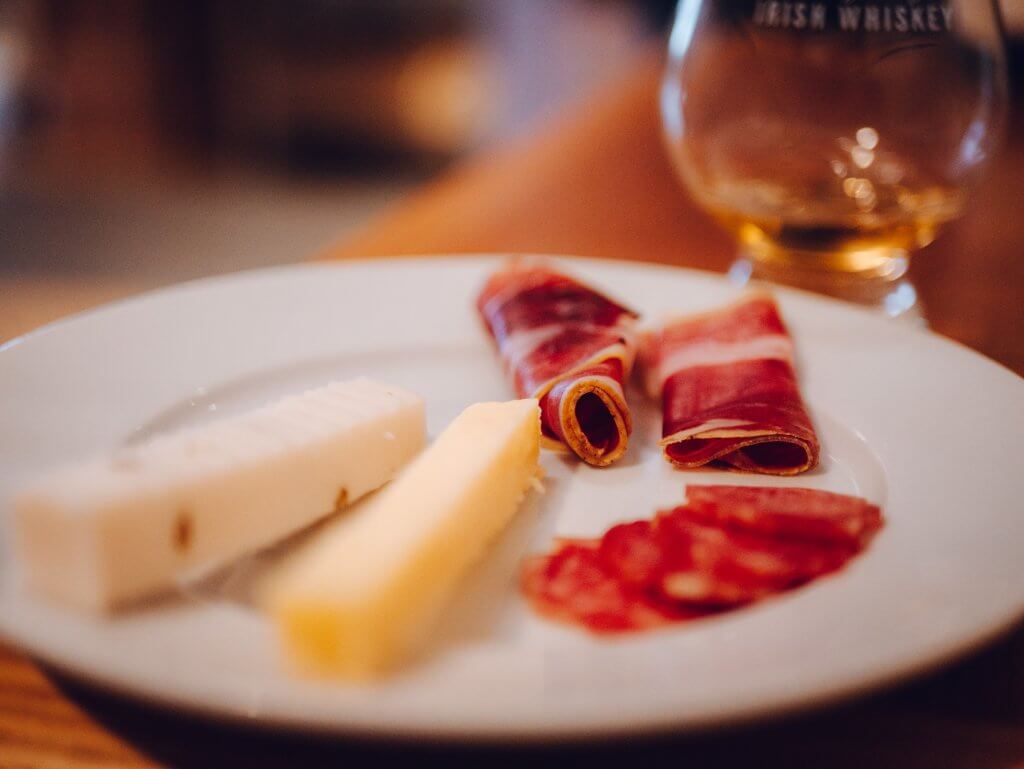 We joined our tour guide Sheena Dignam for an unforgettable culinary experience as we ate, drank and laughed our way around Galway. Sheena is a Franco-Irish food and wine lover who is originally from Wicklow but grew up in the Loire valley, where she studied Culinary Arts & Wine. Having spent over 15 years in the food industry, and some time managing the highly acclaimed Kai restaurant, her passion has led her to launch Galway Food Tours and bring her knowledge to the streets of Galway.
We explored Galway's famous food culture in some of the city's best known locations like McCambridges and Tigh Neachtain. We also found some secret spots like Truffle, Hazel Mountain Chocolate, Little Lane Coffee Company and Éan (meaning 'bird' in Irish); an inventive bakery, restaurant & wine bar from the creators of Galway's sustainable Michelin-starred restaurant, Loam. But my favourite moment was overcoming my fear of oysters (and watching Mister Lavin not so glamorously confirm that oysters are not his thing) at the now famous Galway market.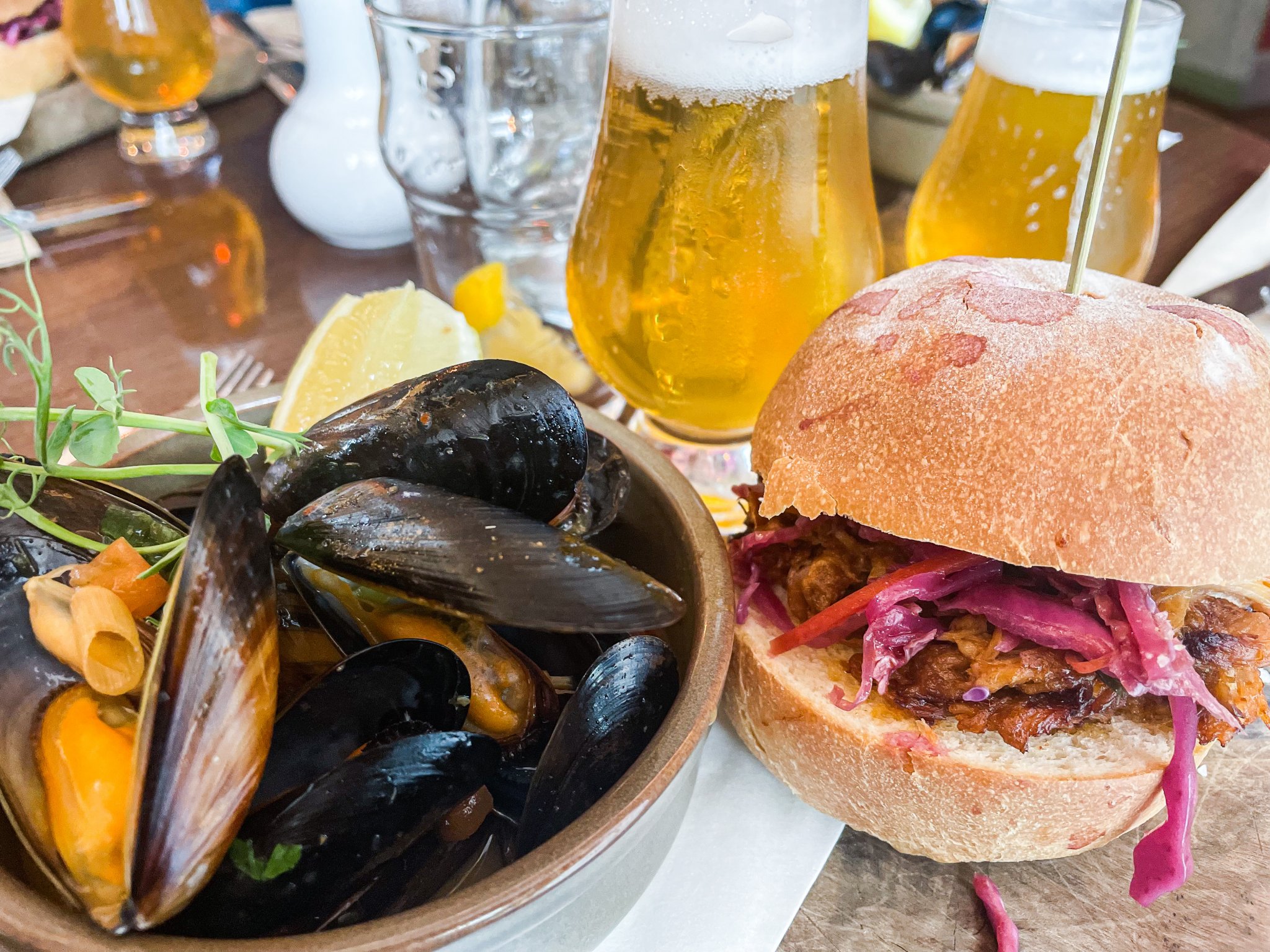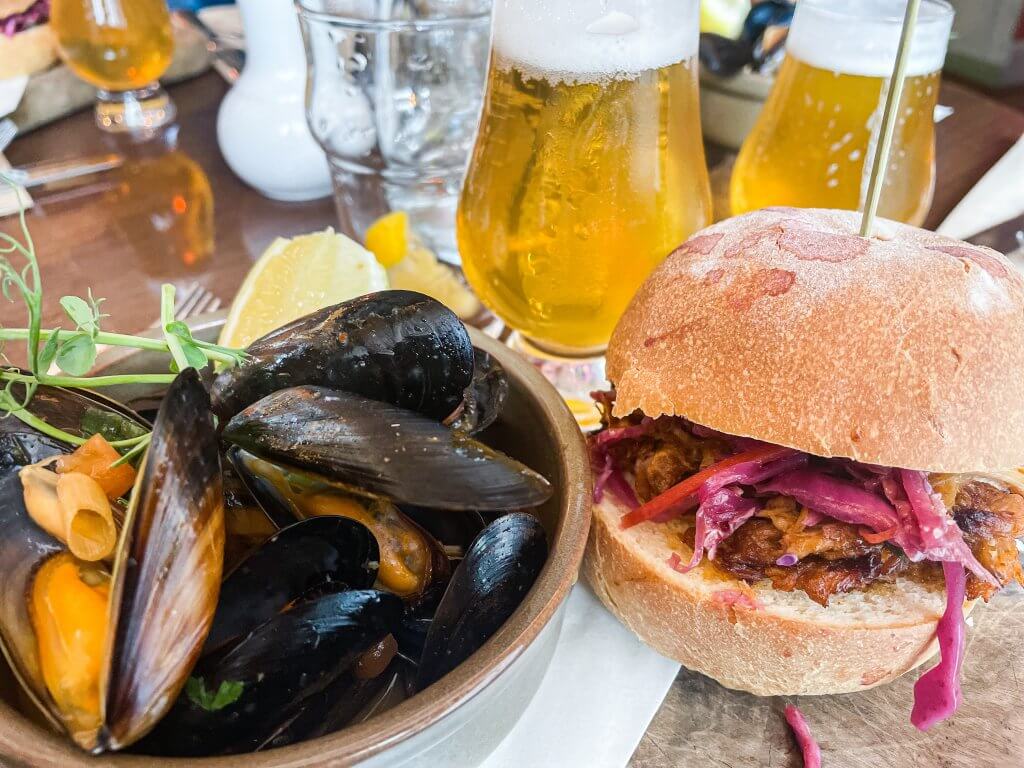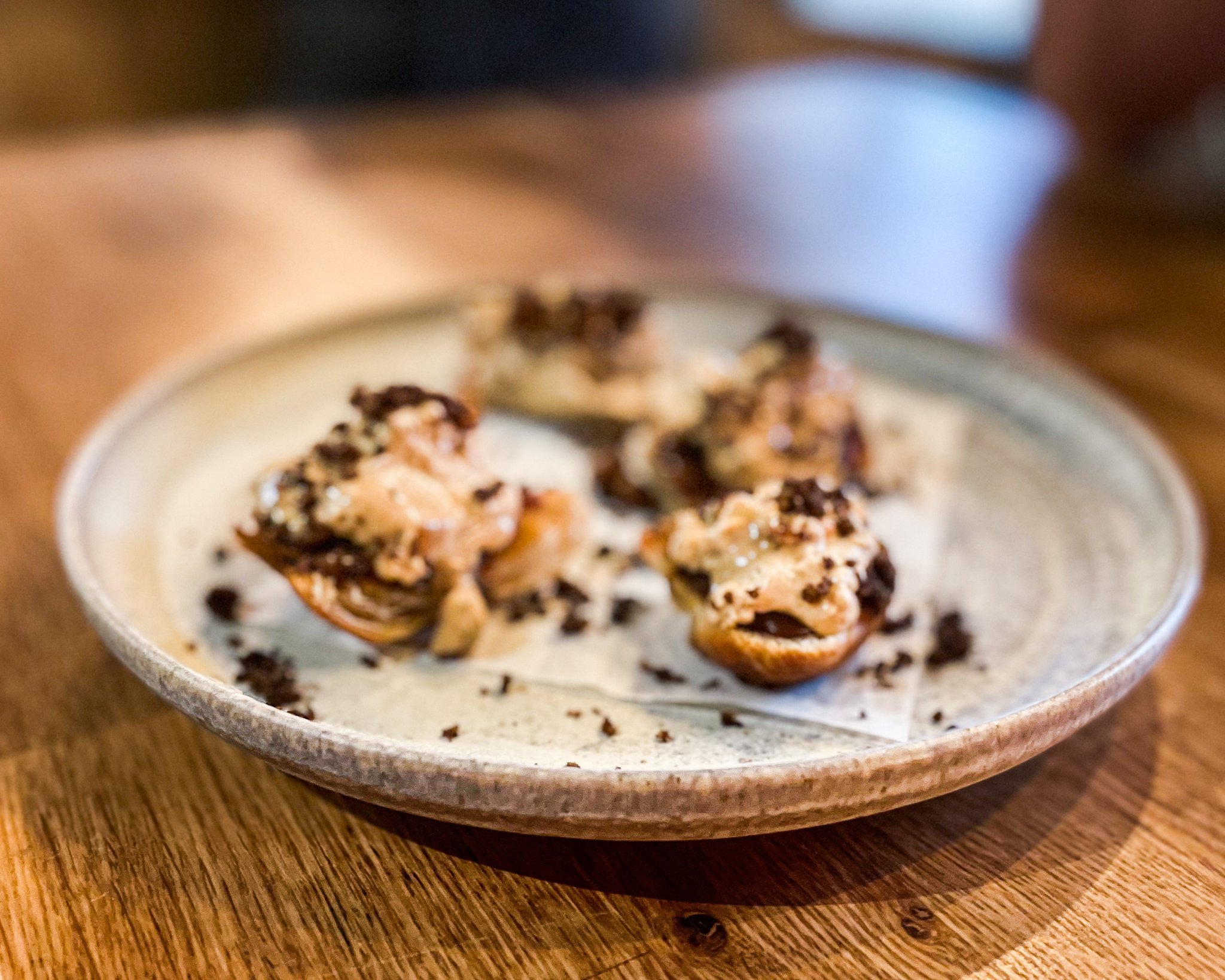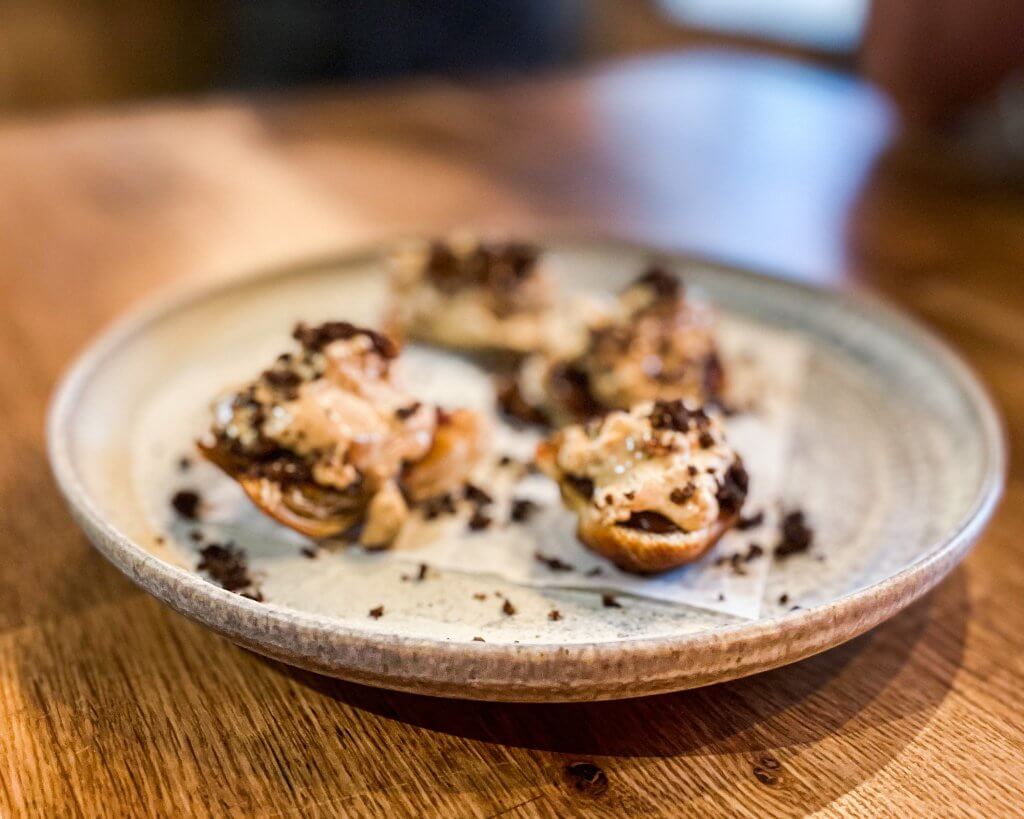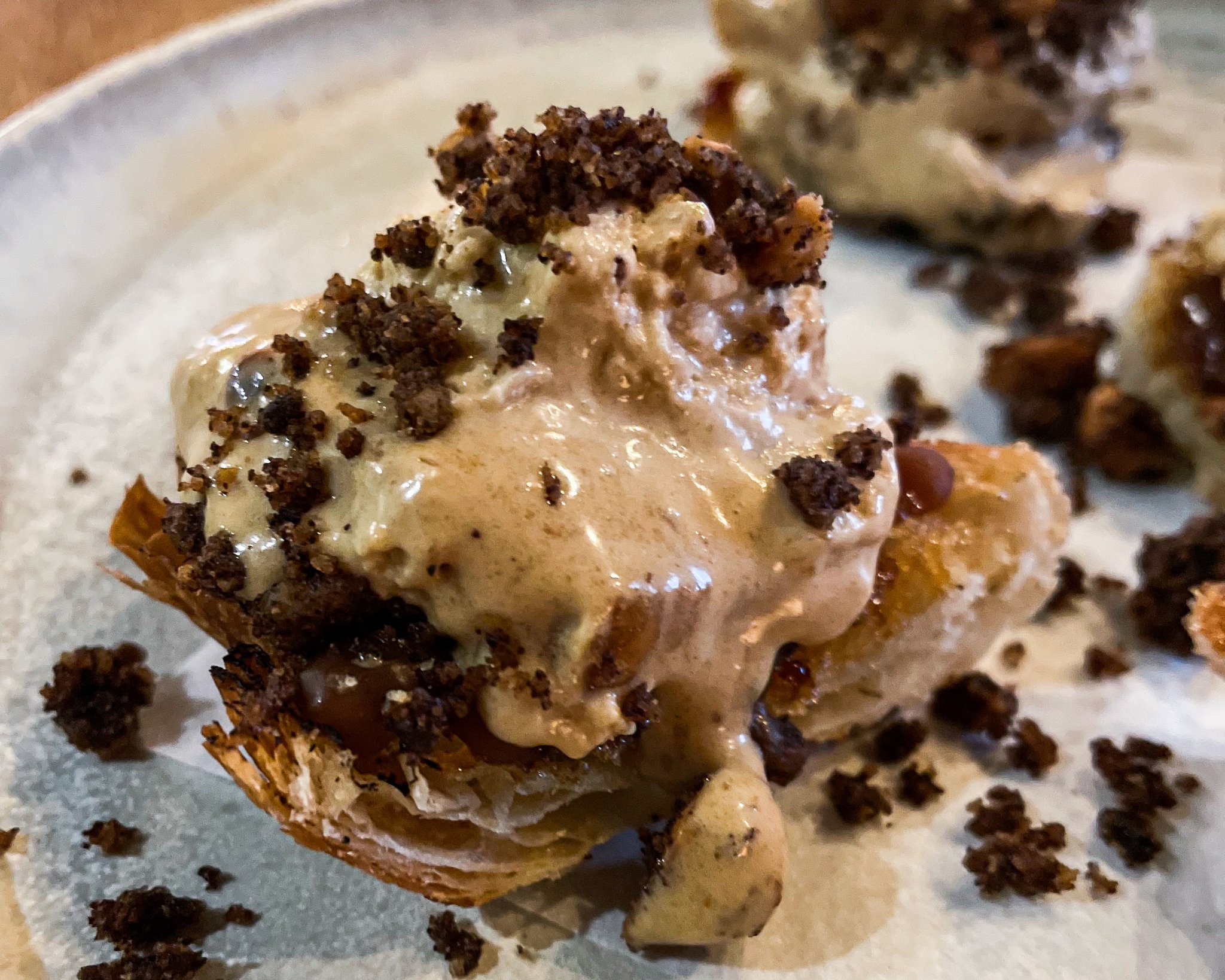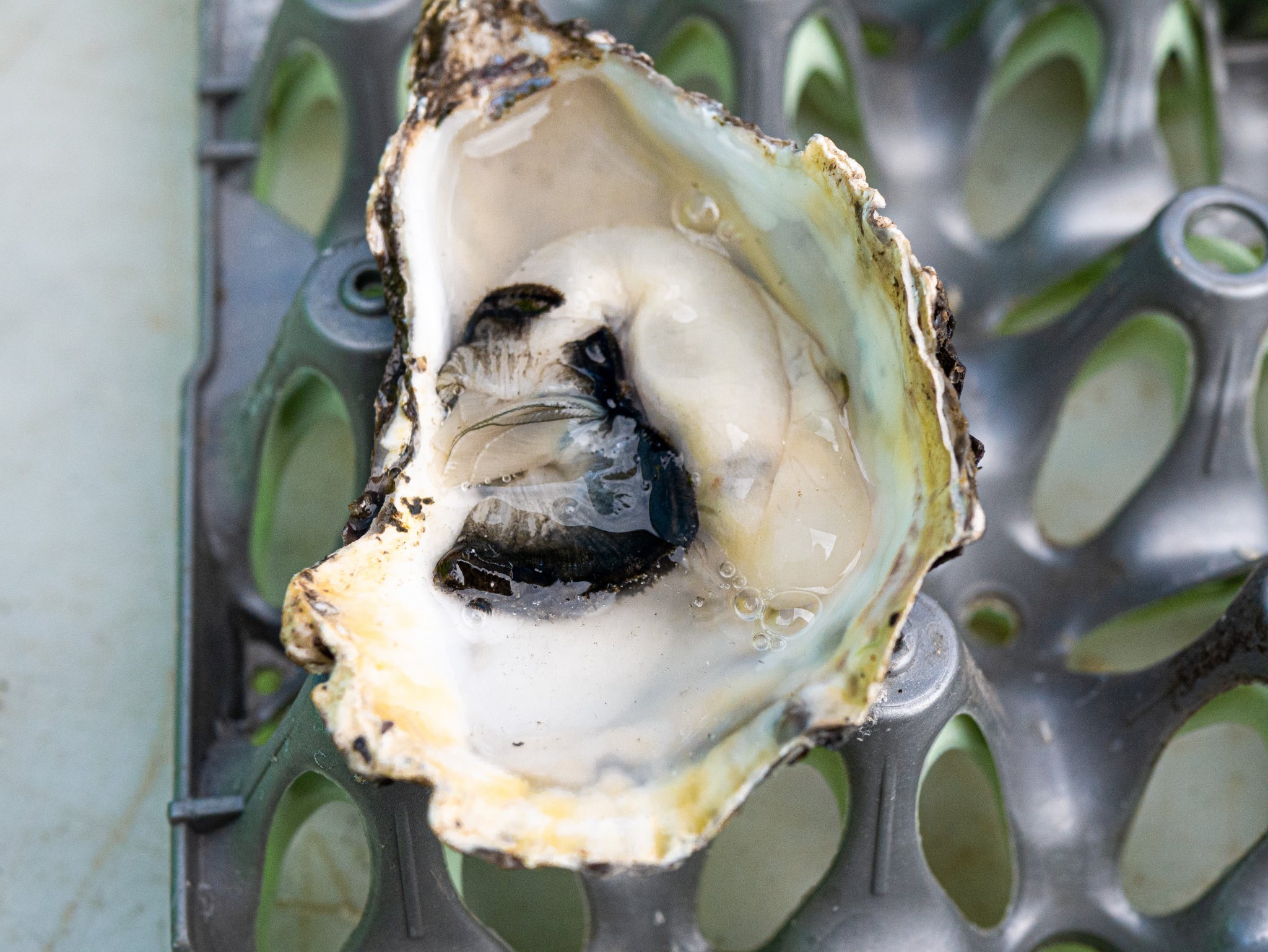 It was the most wonderful way to spend a few hours, meeting new people and learning about the passionate people and local produce that combine to make Galway one of Ireland's gourmet jewels. Galway is a foodie's dream and there are so many great breakfast and brunch spots in Galway to enjoy.
Stroll through Galway's medieval past
We never get tired of walking through Galway's Latin quarter. For us this is the heart of the city, from its festive overhead bunting to its lively street buskers. The nightlife in The Latin Quarter is arguably the best in the country from daily trad sessions to live bands every night, cocktail bars to pubs serving the finest pint of Guinness. It's choice of restaurants doesn't disappoint either, from gourmet restaurants to delicious street food. Watching the world go by as you enjoy a coffee (or a lunchtime glass of wine) is even a hobby in itself!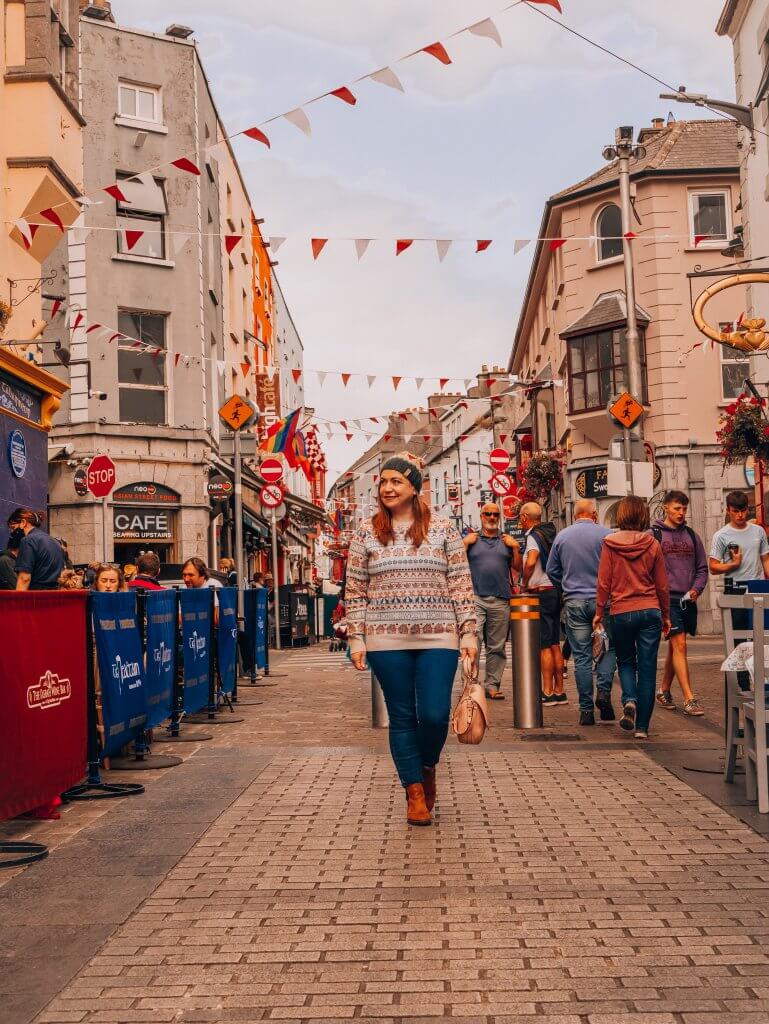 The Long Walk
Continue down Galway's Latin quarter, past the Spanish Arch until you reach what is undoubtedly one of the most famous corners of Galway, The Long Walk. I am still not sure just why it is called the long walk when it is in fact a rather short one! You will pass rows of colourful houses, watch swans lazily swimming by and if you are lucky you may even catch a Galway hooker or a stray seal trying to check out the craic in the city.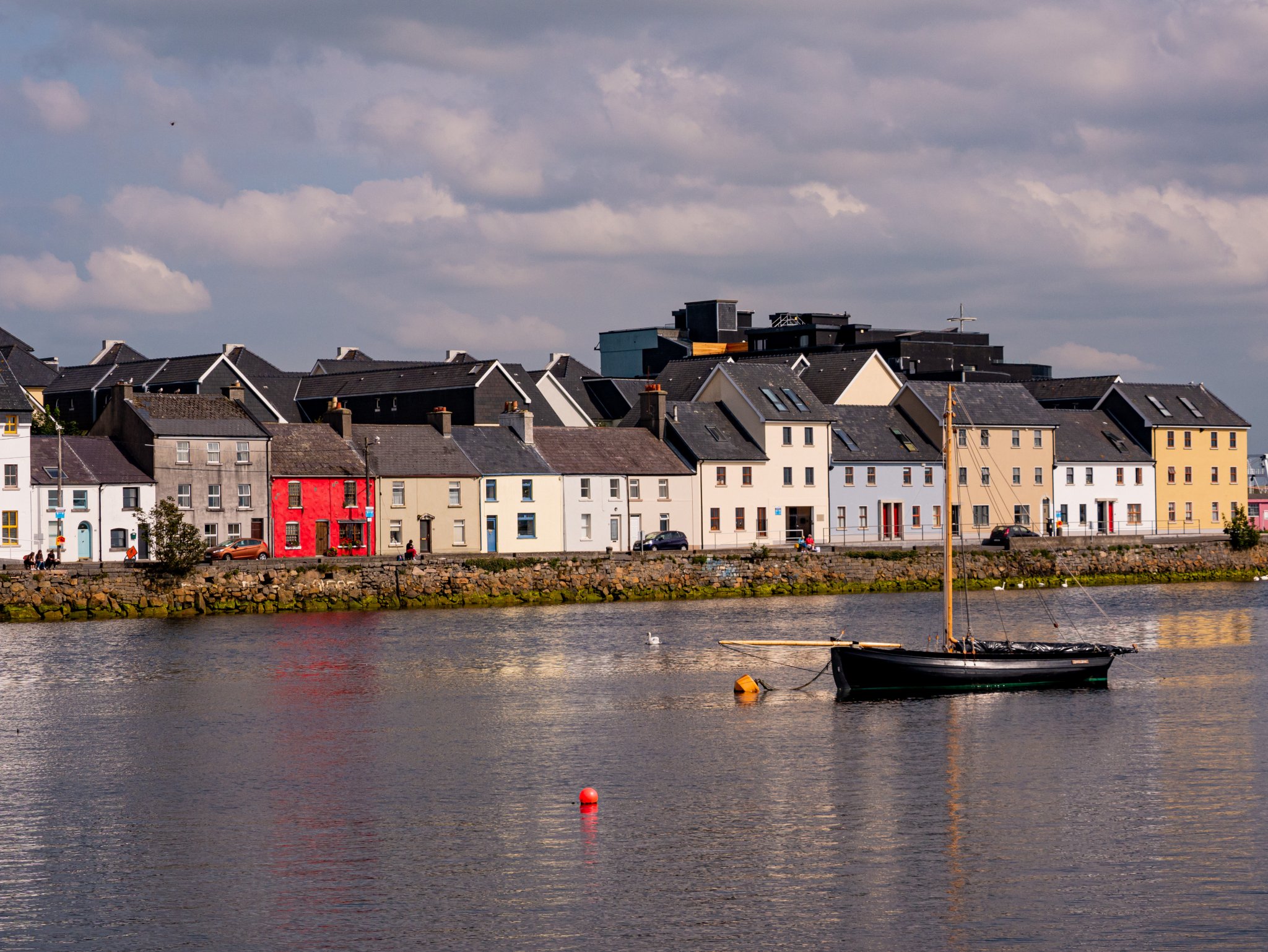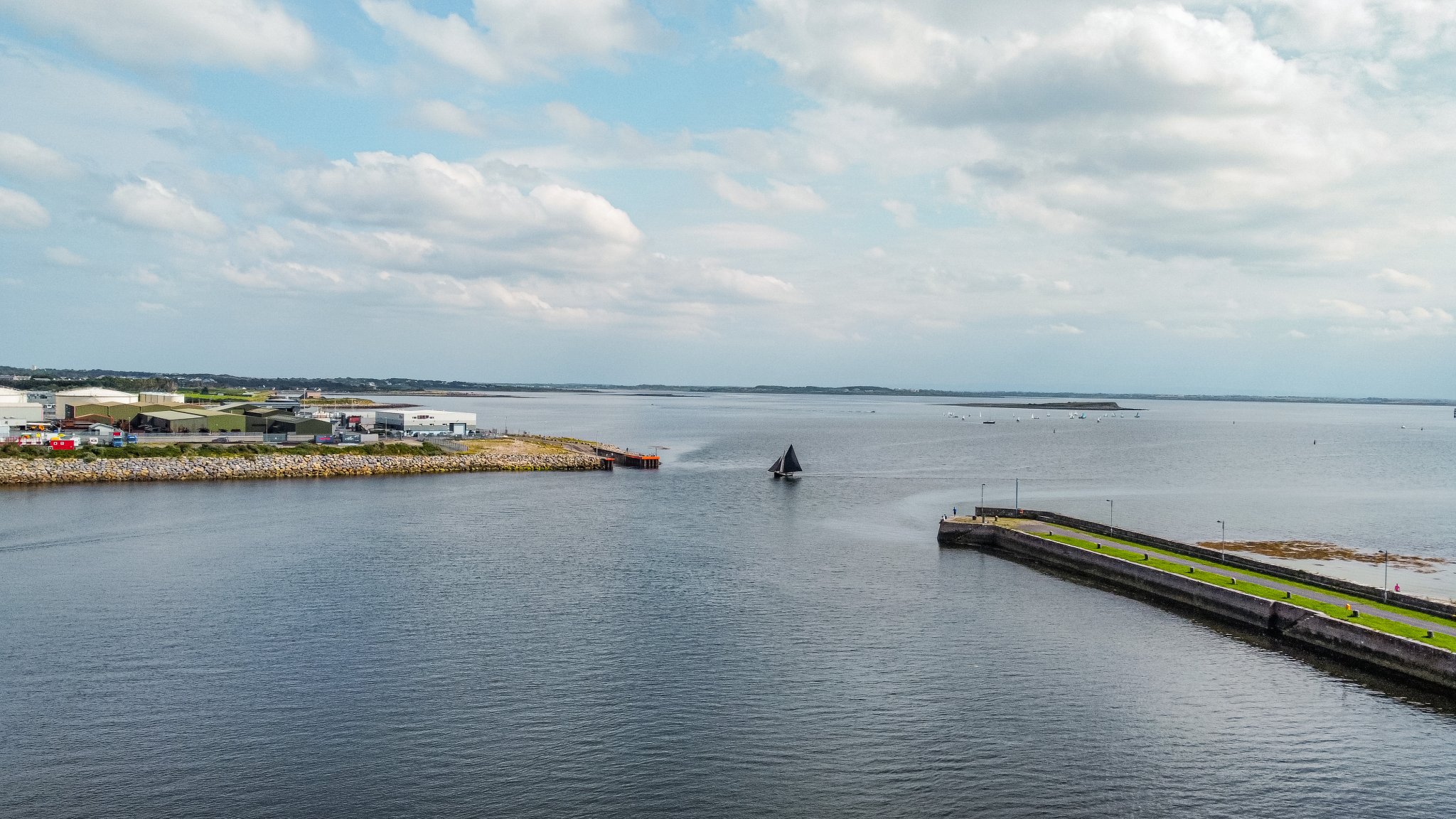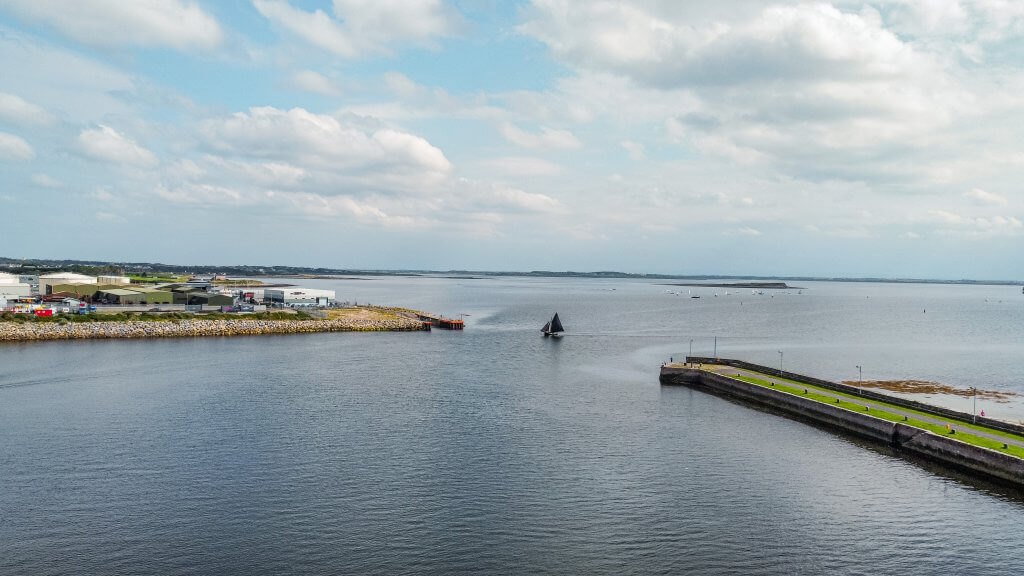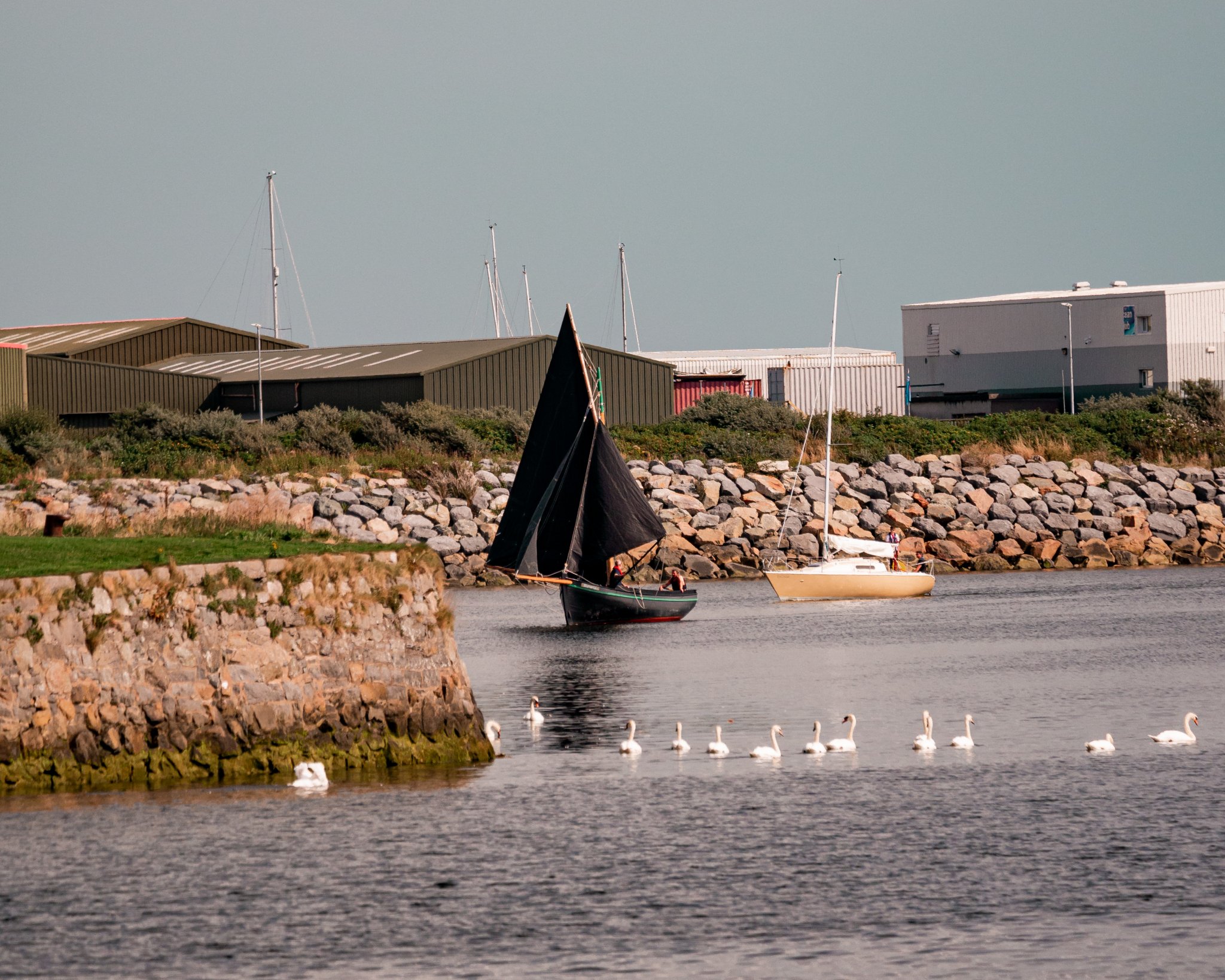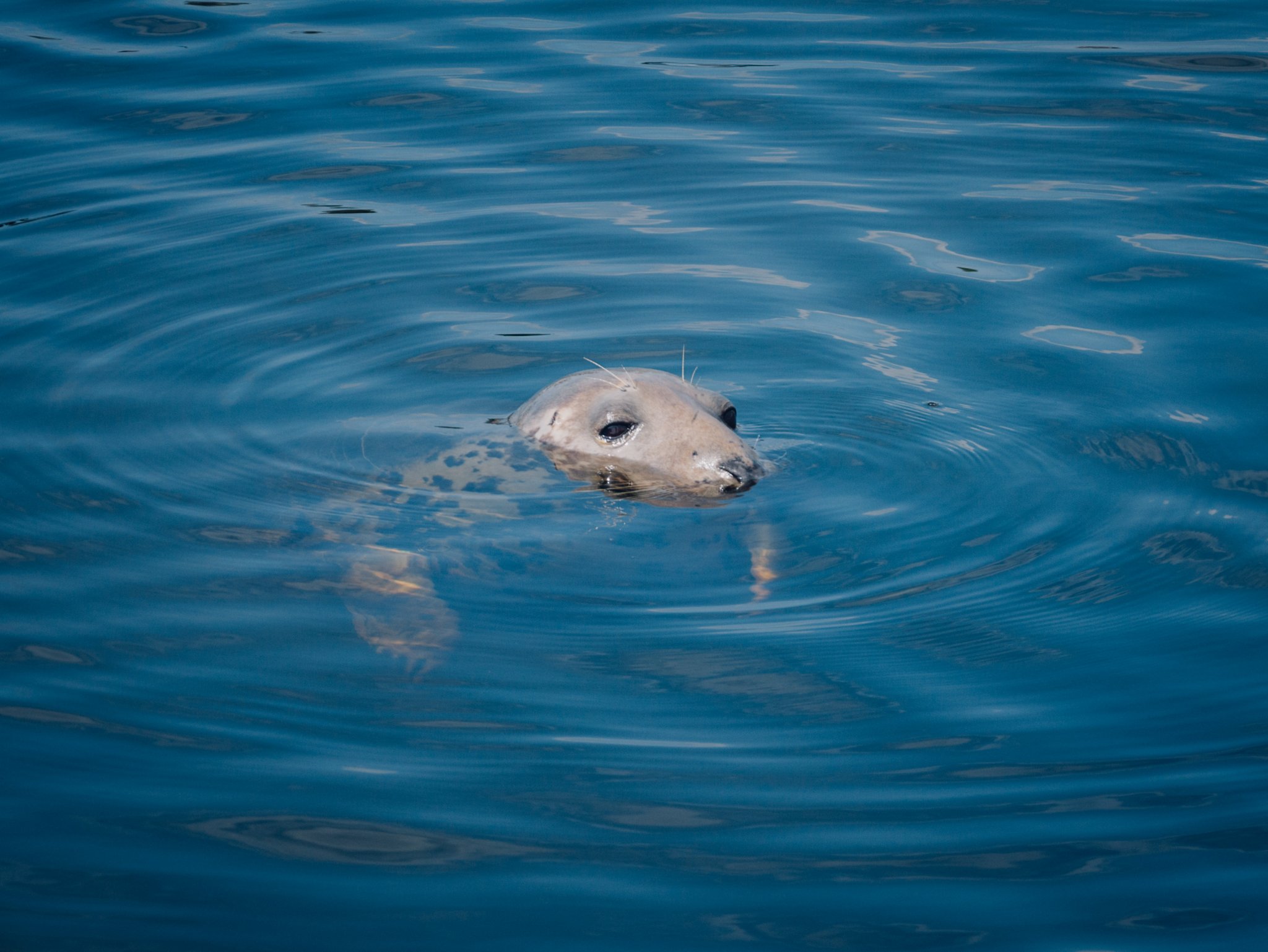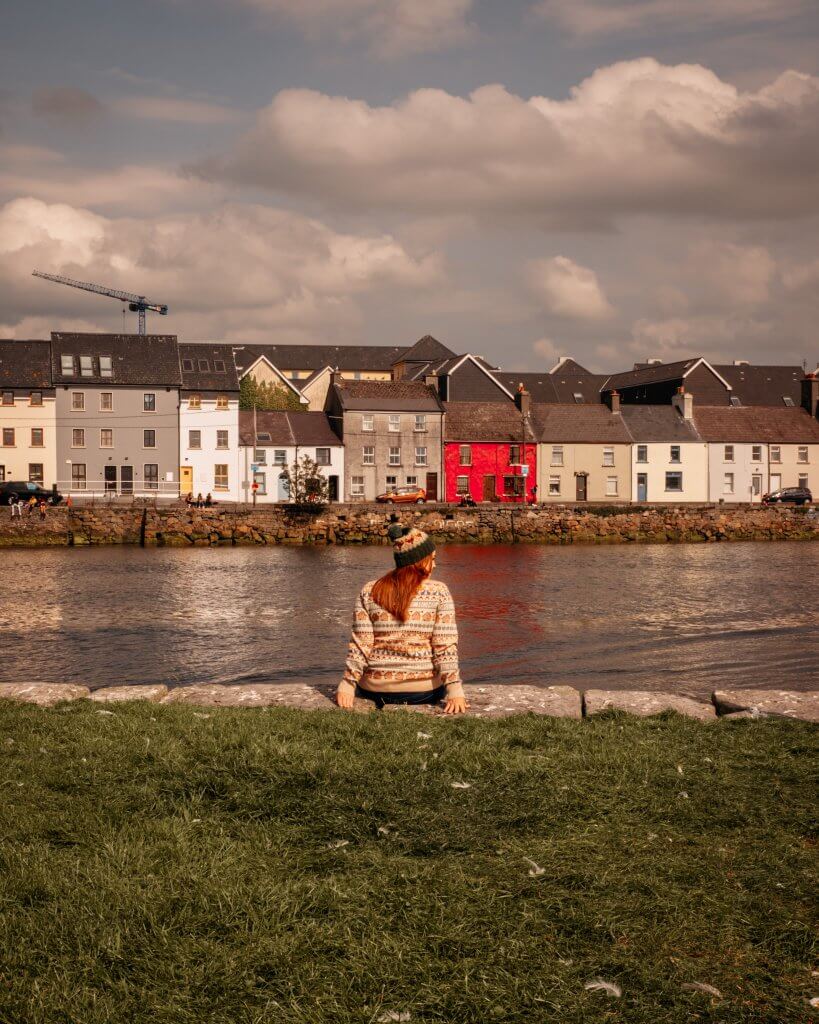 Galway is the perfect city for a weekend break and whatever you get up to you are sure to have fun in the city of the tribes.
We are Nicola and Ronan Lavin experts in finding unique accommodation all over the world. Nominated as top 6 travel bloggers in Ireland we are dedicated to helping you find authentic and immersive travel experiences to help you plan your perfect vacation
*DISCLAIMER: We were invited to stay in the Harbour Hotel in Galway and have dinner there. We were also invited along on the Galway Food Tour but we are never obliged to write a blog post and do so only because we genuinely enjoyed and highly recommend them on your weekend break in Galway. All opinions are our own.
Shop the post

Are you new here? Join thousands of other happy readers and subscribe to All About RosaLilla blog via email. The good news is that by signing up via email you will get exclusive travel deals straight to your inbox. The only other place that we publish these deals is on Instagram stories, so be sure to signup to get the heads up on amazing travel deals to save you money when booking.
If you liked this you may also like:
What it is really like to stay in Ashford Castle Galway
Until next time you crazy kids!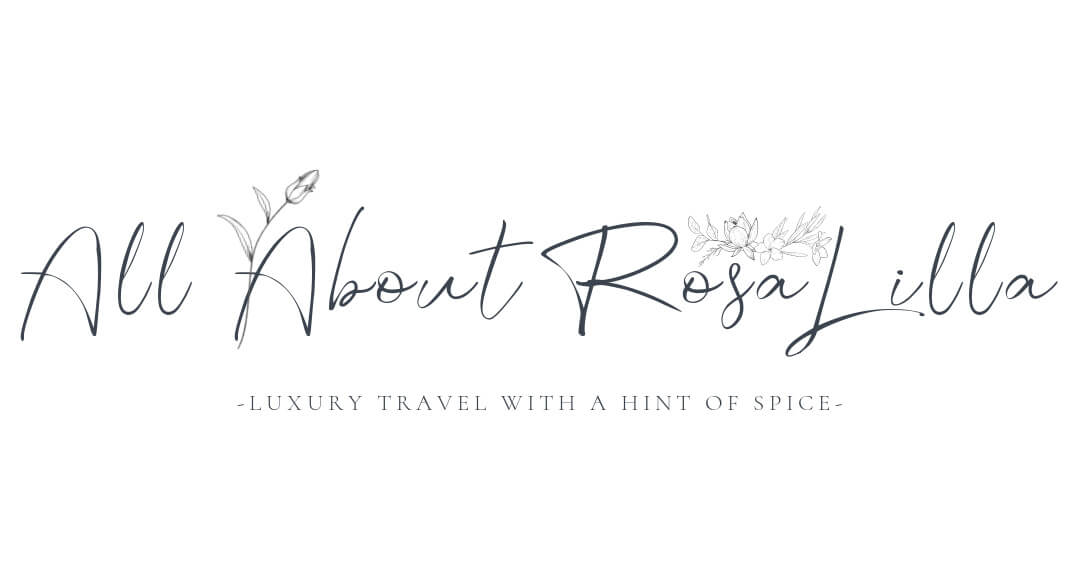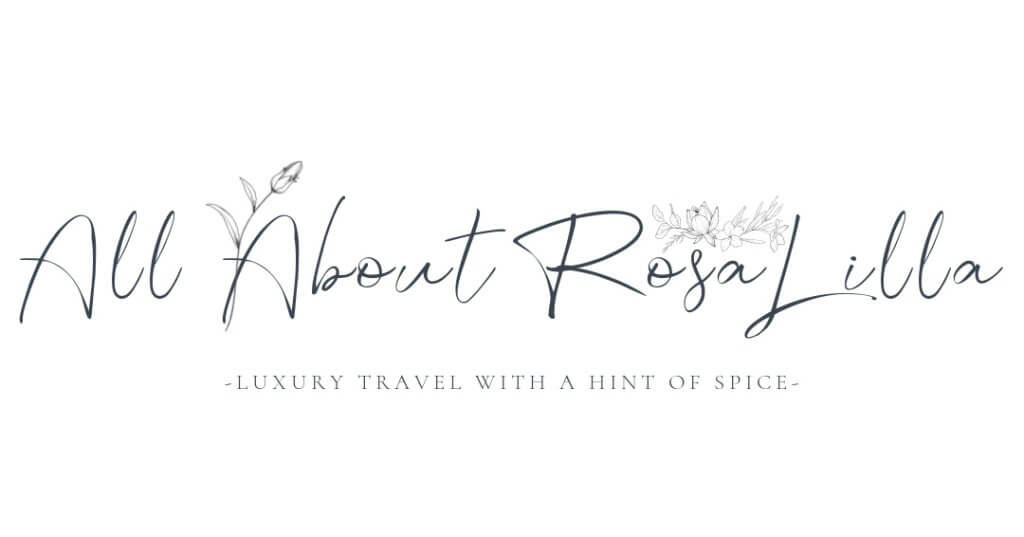 Sharing is sexy!