Mount Falcon Estate in Ireland is simply a haven and is one of those hotels that you won't want to leave. Set on 100 acres of mature woodland, Mount Falcon Estate has a roaring turf fire and soft jazz music playing to welcome guests to this corner of the Wild Atlantic Way, between Foxford and Ballina in beautiful Co Mayo.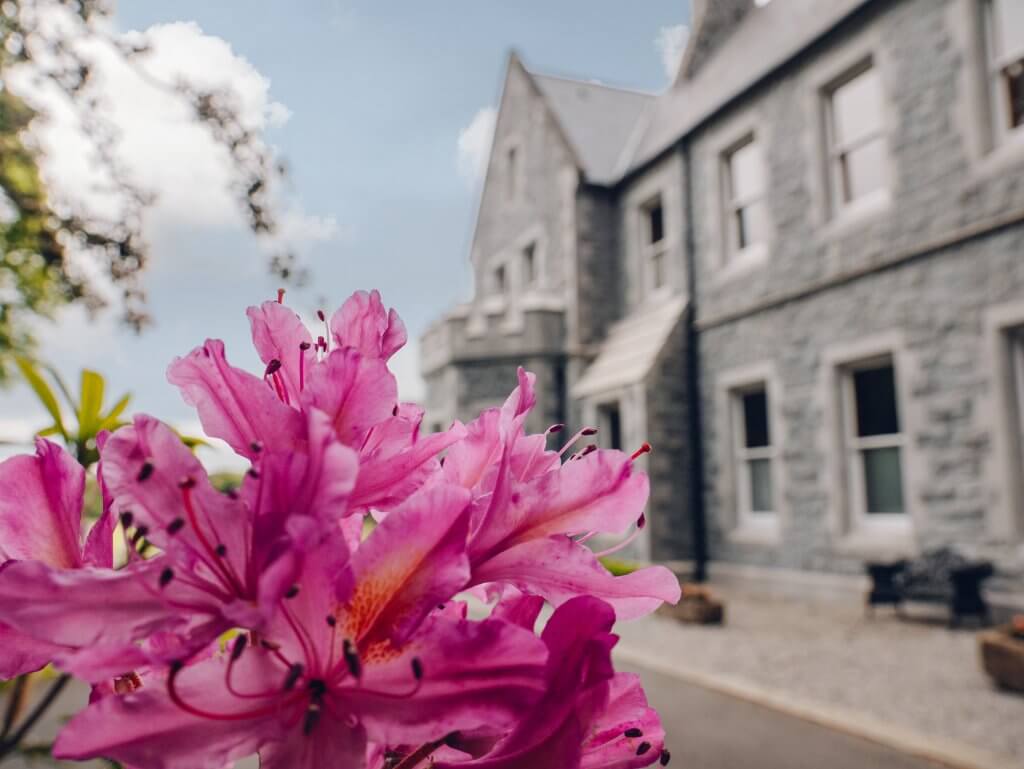 The Mount Falcon Estate is just a few minutes drive south of Ballina in north County Mayo. It is the type of hotel that offers it all, from young families to romantic couple getaways. It's just a little bit special here!
Situated in the heart of the Wild Atlantic Way Mount Falcon Estate is the perfect place to stay on your spectacular journey through the 2500km driving route, and the perfect embodiment of the West of Ireland's stunningly spectacular and rugged coastline. Experience one of the wildest, most enchanting and culturally rich coastal touring routes in the world. Wherever you travel along the Wild Atlantic Way you'll find magic, adventure, history and beauty in abundance.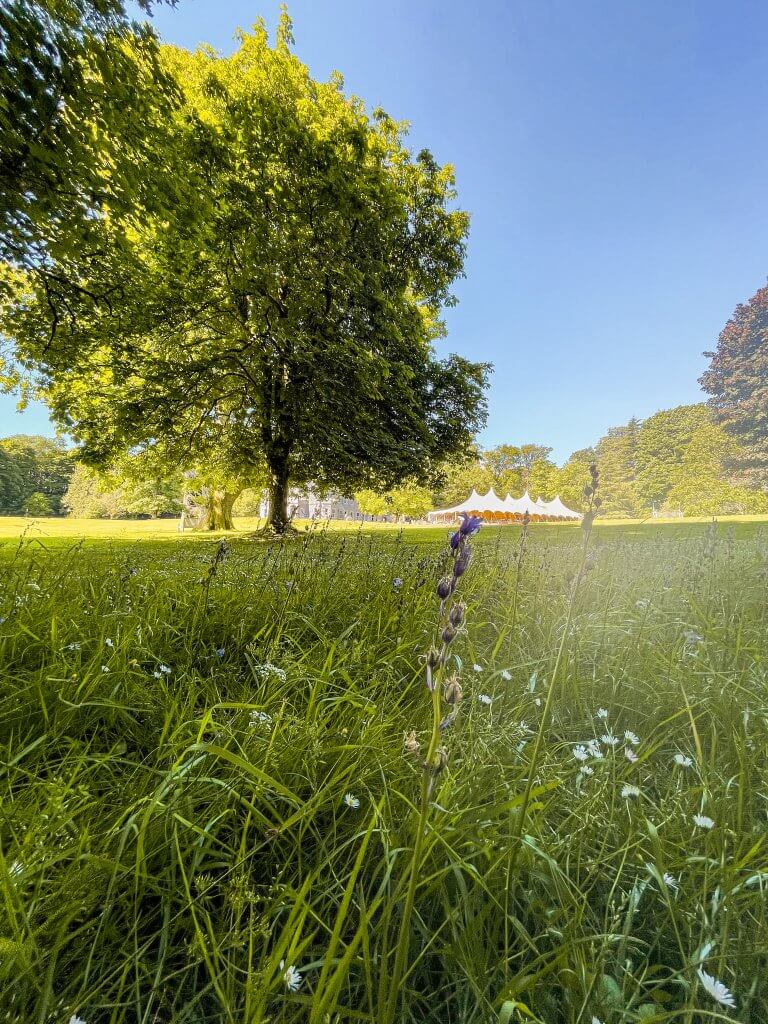 The Mount Falcon Estate is about 100 acres in size and features the main house, which is breathtaking in its grandeur, and a number of self-catering units called the Courtyard, Lakeside and Woodland. These lodges are the perfect place for families to enjoy an Irish vacation.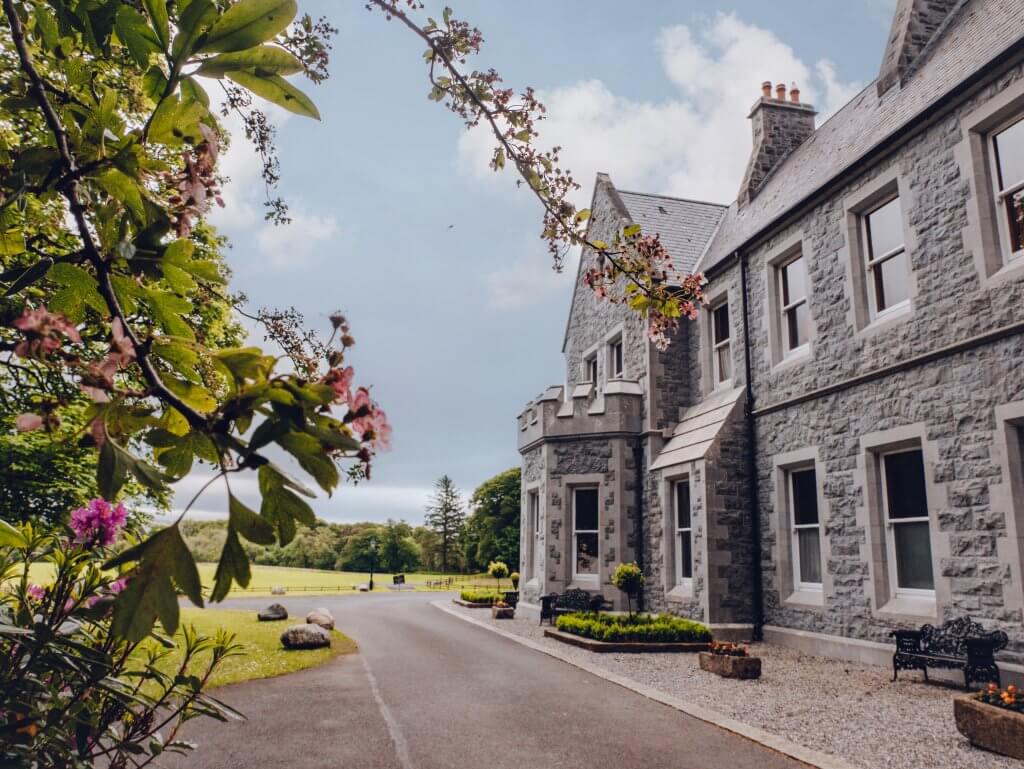 The original house was built by Ultred Knox for his wife in 1872 and the Knox Family graveyard can still be visited on the grounds of the estate. It was designed by Franklin Fuller, one of the most notable architects of his time. He is also responsible for the stunning buildings that are, Ashford Castle, Kylemore Abbey and Farmleigh House. In 1932, Mount Falcon was bought by Major and Constance Aldridge who ran it as a shooting and fishing lodge. Constance Aldridge went on to be one of the founders of the Ireland's Blue Book, a fantastic collection of country house hotels. In 2002, the current owners, the Maloneys, bought the Estate and it is obvious that they have put their heart and soul into Mount Falcon Estate. The personal touch and attention to detail is extraordinary here!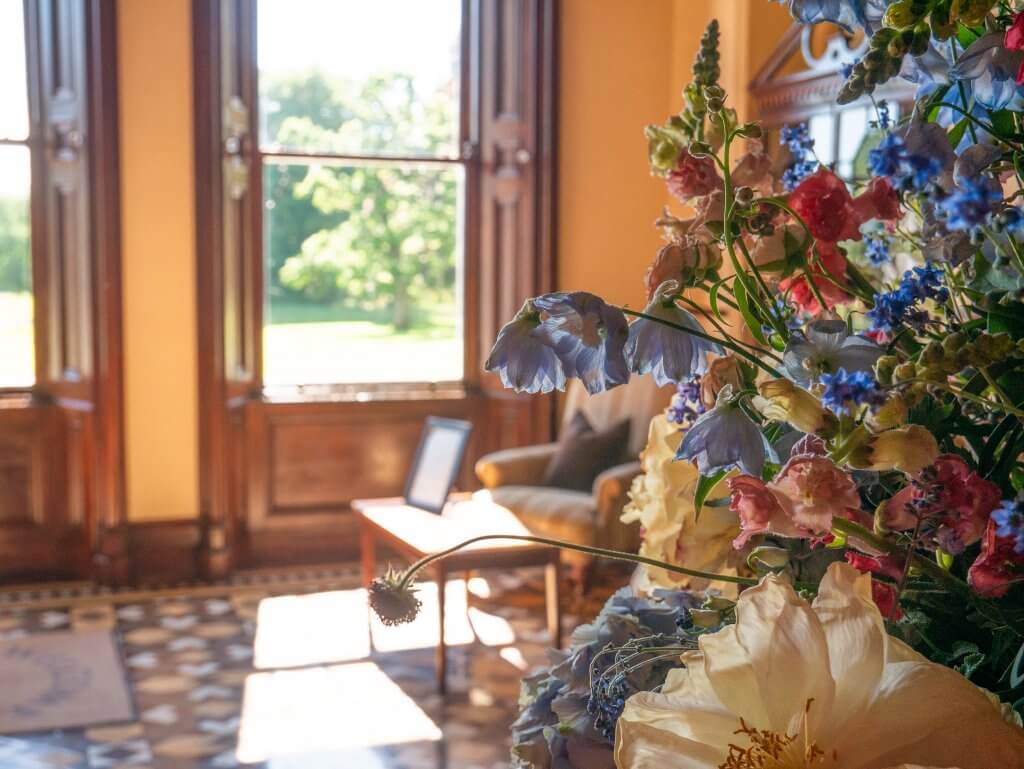 Mount Falcon Estate and Spa
The hotel boasts 32 bedrooms, including suites and deluxe bedrooms in the original Victorian gothic manor house. Originally constructed as a wedding gift it has become known as Ireland's most romantic house. You can basically consider it as the Irish Taj Mahal!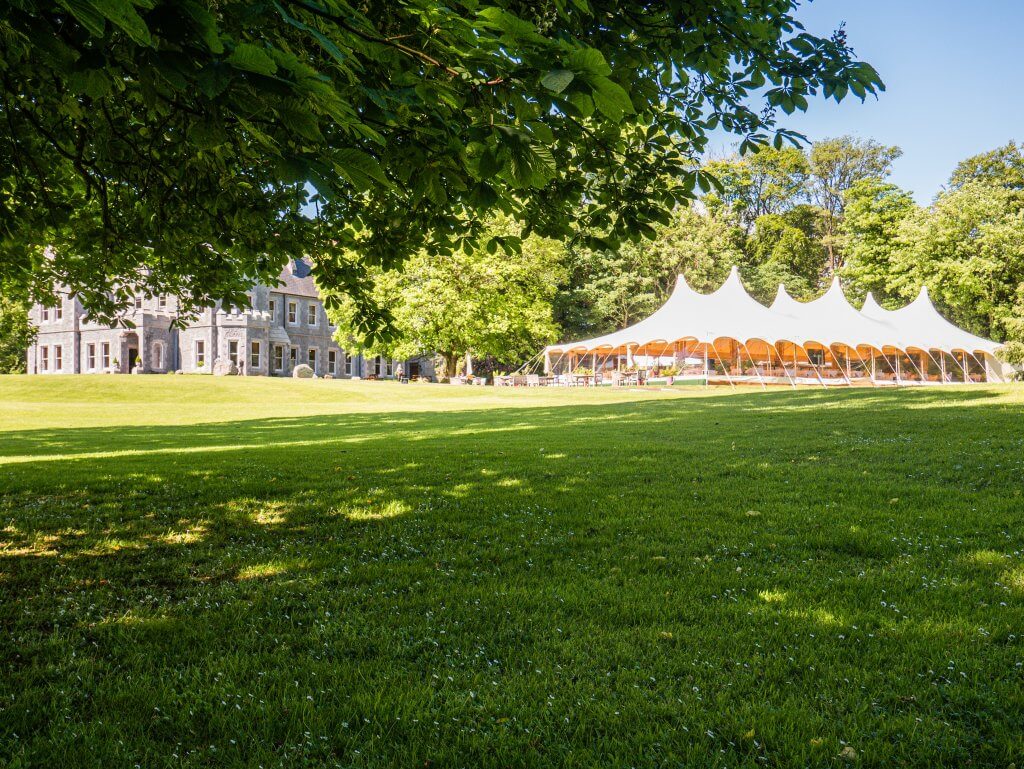 The main hotel building is a mixture of the original manor house and an extension that the Maloney family built when they bought the Mount Falcon Estate. The bedrooms and suites are divided between the original house and the newer extension. All are beautifully decorated and very spacious! The beds are really huge too!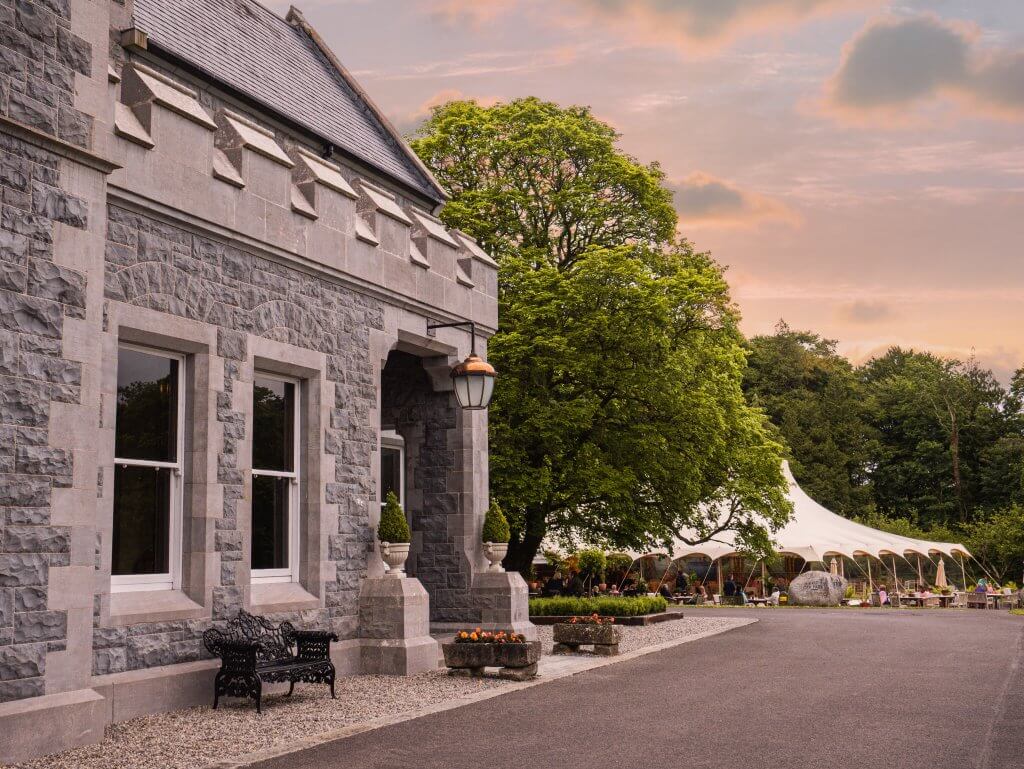 The Maloney Family fell in love with the Estate and transformed it into one of the top Hotels in Ballina and Mayo. The owners have invested heavily in an on-going restoration programme, including being able to think on their feet and add a majestic outdoor bamboo dining tent to deal with the Covid situation of 2020/2021. They have ensured that the integrity and charm of the Estate has been completely retained.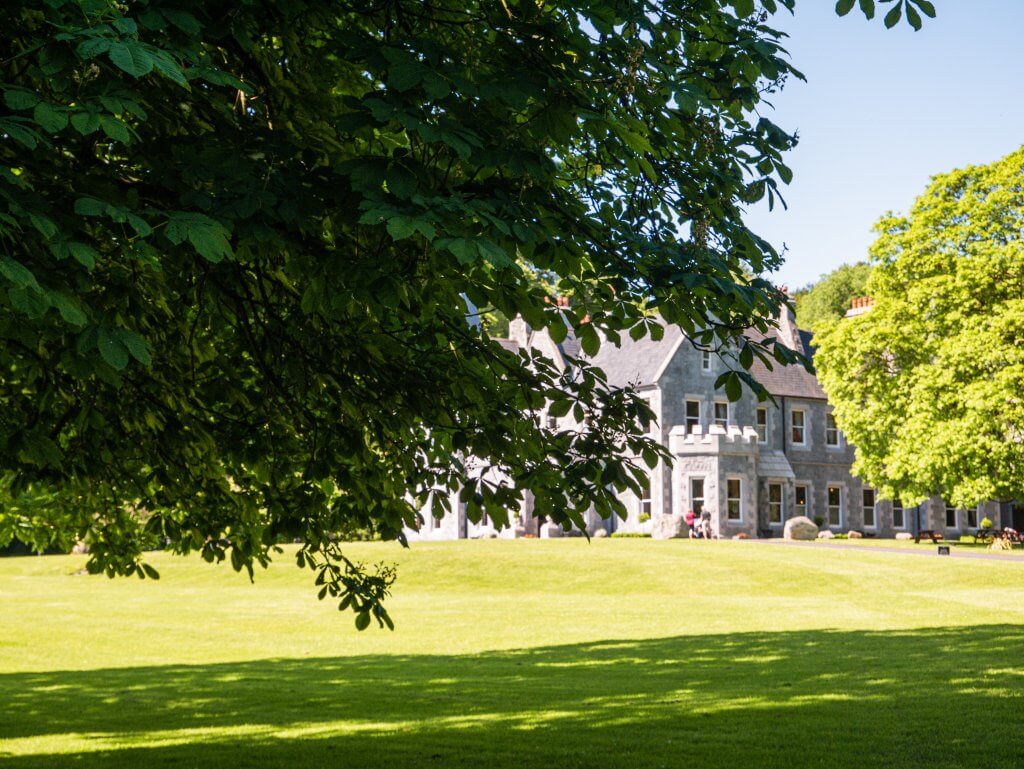 Mount Falcon has earned numerous accolades and awards, which in my opinion are well deserved. AA Hotel of the Year 2009/ 2010 & IGTOA Boutique Hotel of the Year 2011. Best Manor House Hotel in Ireland 2015, Hotel of the year 2017 Manor House Hotel, Traditional Luxury Hotel 2018 Luxury Travel Diary, Irelands Favourite Place to Stay Connaught 2018 Gold Medal Awards People Choice Winner, Top 100 Best Wedding Venues 2018 One Fab Day. You can see why so many couples choose to marry here!
Food at Mount Falcon Estate
For me, the pièce de résistance at Mount Falcon Estate was the whimisical marquee added to adhere to outdoor dining restrictions in Ireland during the Covid pandemic. It is just magical and adds a real boho vibe that somehow blends perfectly with the grandeur of the manor house. It softens the whole aesthetic and makes you feel like you have just stepped into a fairytale.
Head chef, Tom Doyle, cooks up a storm with an alfresco BBQ at the ambassador grill every night. The food was delicious but if I had one recommendation it would be that they add more tasty vegan options to the menu. People are seeing more and more the benefits of plant based eating and any hotel/restaurant limits themselves hugely by not providing these alternatives. Gone are the days when BBQ food had to be all meat. For those wanting to skip the BBQ option there are pizzas also available.
Activities at Mount Falcon Estate
Without question the biggest draw to Mount Falcon is the impressive number of activities available on the estate. There are extensive grounds for exploring! There's some wonderful forested areas, not to mention some beautiful lake areas and a driving range!
Across the main road, through an underpass, there is a section of the estate that borders a river. The stunning Mount Falcon Estate is situated on the banks of Ireland's beautiful River Moy, the most prolific Salmon River in Ireland, with an annual rod catch of approximately 9000 Salmon.
Over the years, both expert and novice anglers have caught their first fish of the season, or their first ever Salmon, in Mount Falcon waters. The Estate can supply all your tackle and introduce you to waters to suit all abilities and tastes. And they have ghillies on hand, to either illustrate new techniques, or offer advice on improving those you already have. It's really up to you!
At 3pm each day there is Movie in the Tent for the kids to enjoy with ice cream while you try your hand at clay pigeon shooting or simply enjoy a break sipping on a cocktail at the Orchard Cafe.
When I first told Mister Lavin that we were going to Mount Falcon his first response was ….. so is there actual falcons! If you follow us on Instagram you will know that my husband is the biggest geek when it comes to birds of prey. He is obsessed with them! So we simply couldn't go to Mount Falcon without experiencing The Hawk Walk.
It was the most magical experience to take a journey with a hawk on your gloved hand through the beautiful, indigenous woodlands of the Mount Falcon Estate. It was just incredible to get up close and enjoy an interactive experience as the Hawks fly through the woods and return on command.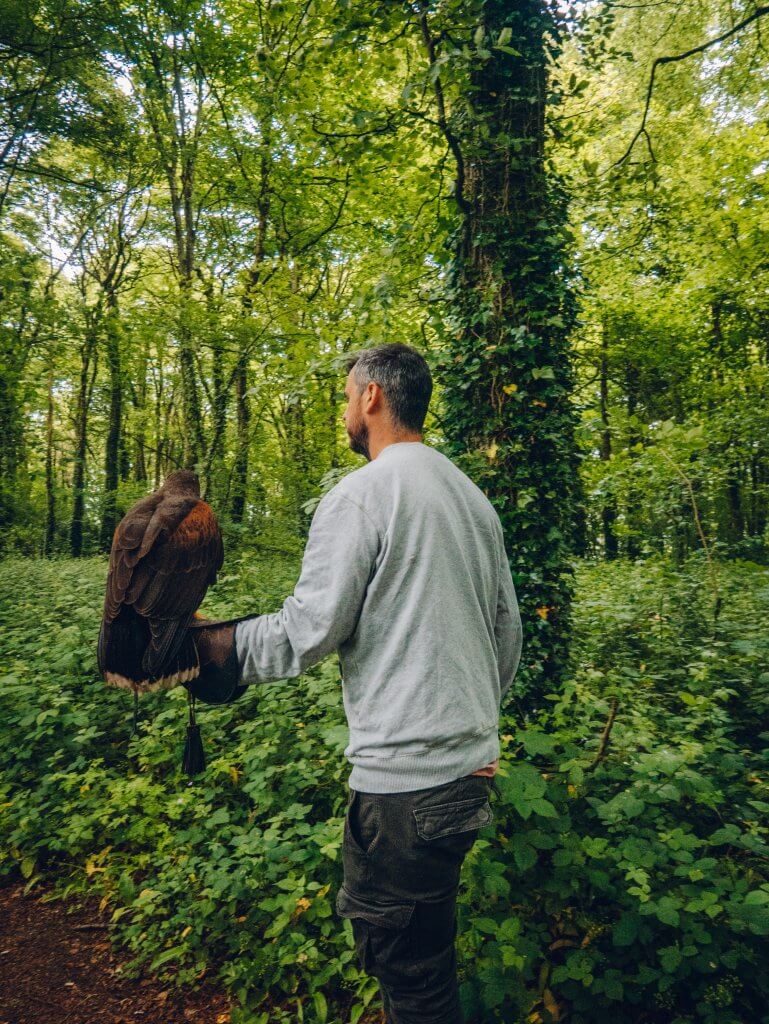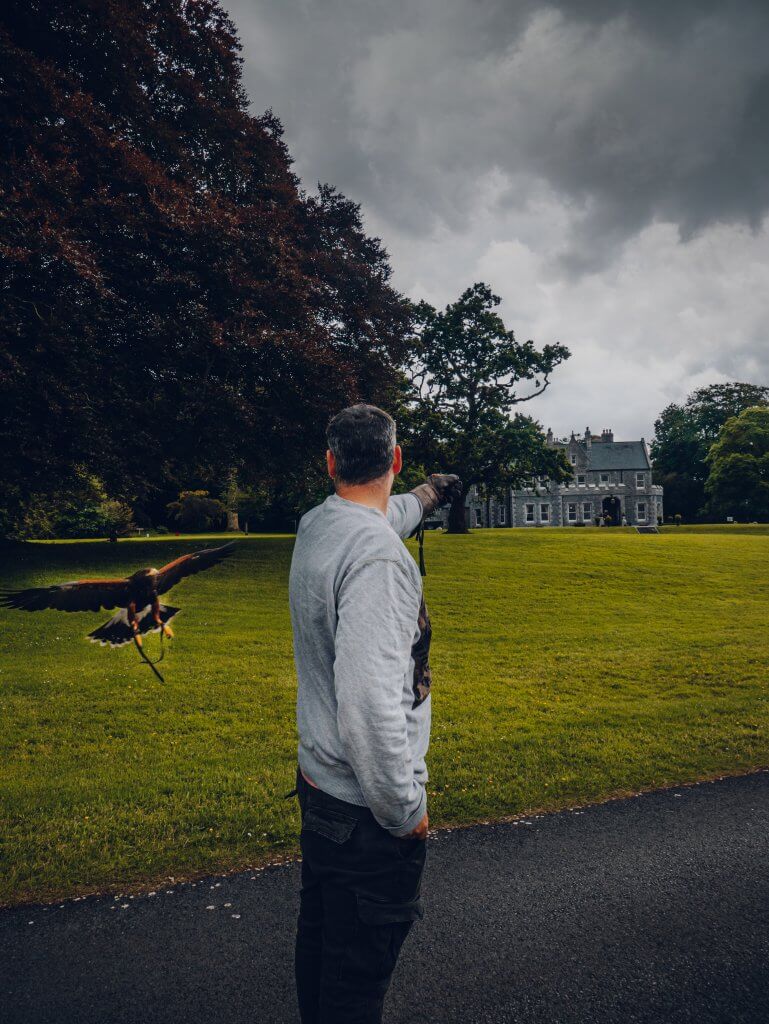 You are the falconer, with a little help from their experienced falconer, of course. Martin's passion for the birds is clear and what was supposed to be a 1 hour walk became a 4 hour walk as he found another lover of birds in Mister Lavin. His passion and affection for the birds really added to the whole experience. And boy is his life experience interesting! He is the most fantastic storyteller.
Practice and participate in a living human heritage art, "The Traditional Sport of Kings" as the Harris Hawks showcase their hunting techniques and flying skills. The first time your Hawk swoops down from a 100 foot tree top, glides majestically through the woods, weaving between branches and narrow gaps at speeds of up to 60 km/h and lands, with all the weight of a feather, onto your gloved hand, is a memory you will cherish forever. I'm not going to lie, I kind of fell in love with Cali the Harris Hawk and I know that she was a kindred spirit. Hawks and falcons are, quite interestingly, a matriarchal society so we totally girl bonded. This unforgettable experience is the ideal family activity, suitable for all ages.
The birds of prey that call Mount Falcon home are many and varied! Amongst other birds of prey, they have a snowy owl, a great grey owl and an eurasian eagle owl. Martin was a vault of knowledge about them and of course Mister Lavin knew all of the right questions to ask. One thing he spoke about was the colour of the owls' eyes. If an owl has yellow around its pupils, like the great grey owl, then it hunts during the day (diurnal). If, instead of the yellow, there's orange, like with the eurasian eagle owl, then it hunts twice a day at sunrise and sunset (crepuscular) and if you can't see any colour and the eyes are dark brown or black, like the barn owl, it hunts at night (nocturnal). I was fascinated!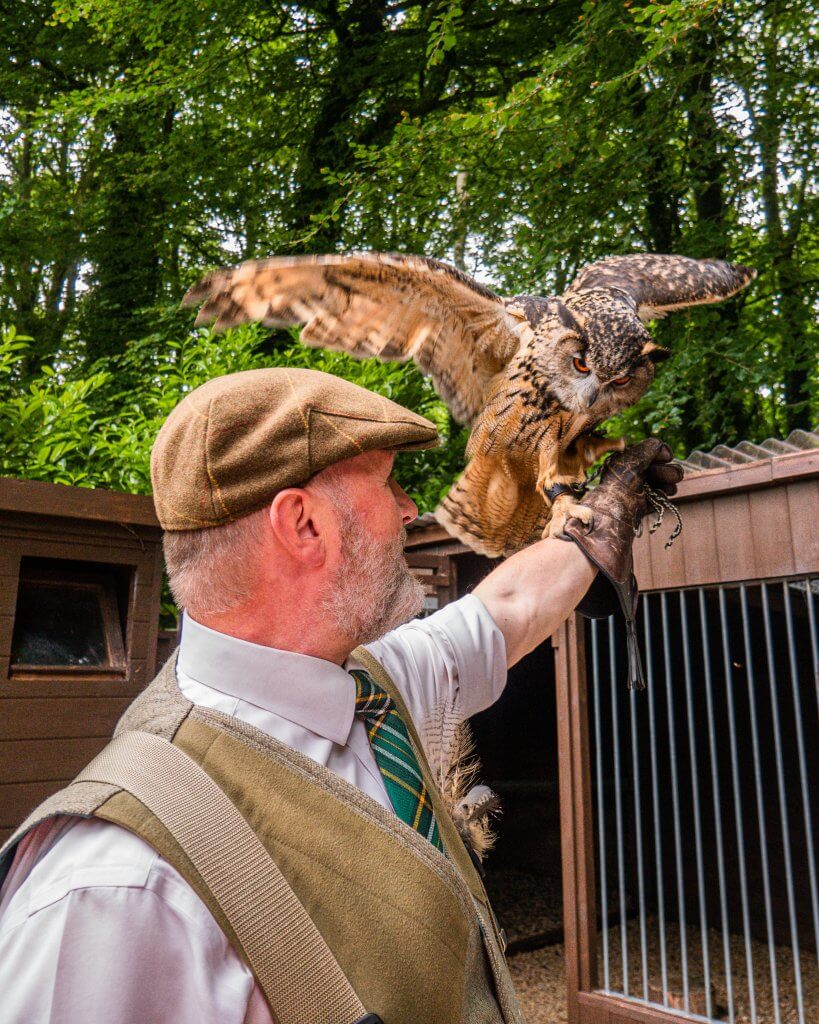 Mount Falcon is also home to two of the fastest animals on the planet, Peregrine Falcons (bet you thought it was the cheetah). Their bodies have adapted to allow them to dive at speeds of 389km/h. We have been so lucky, working on this blog we have gotten to meet some very famous celebrities through the course of our work on All About RosaLilla but I have never seen Mister Lavin as star struck as when he met those Peregrine Falcons. He says it was the "best experience of his life" which doesn't say much for our wedding day!
Our stay at Mount Falcon was unforgetable. If you do decide to venture out of the grounds of the estate then I highly recommend a visit to Downpatrick Head, Foxford Woollen Mills and the Céide Fields are also nearby.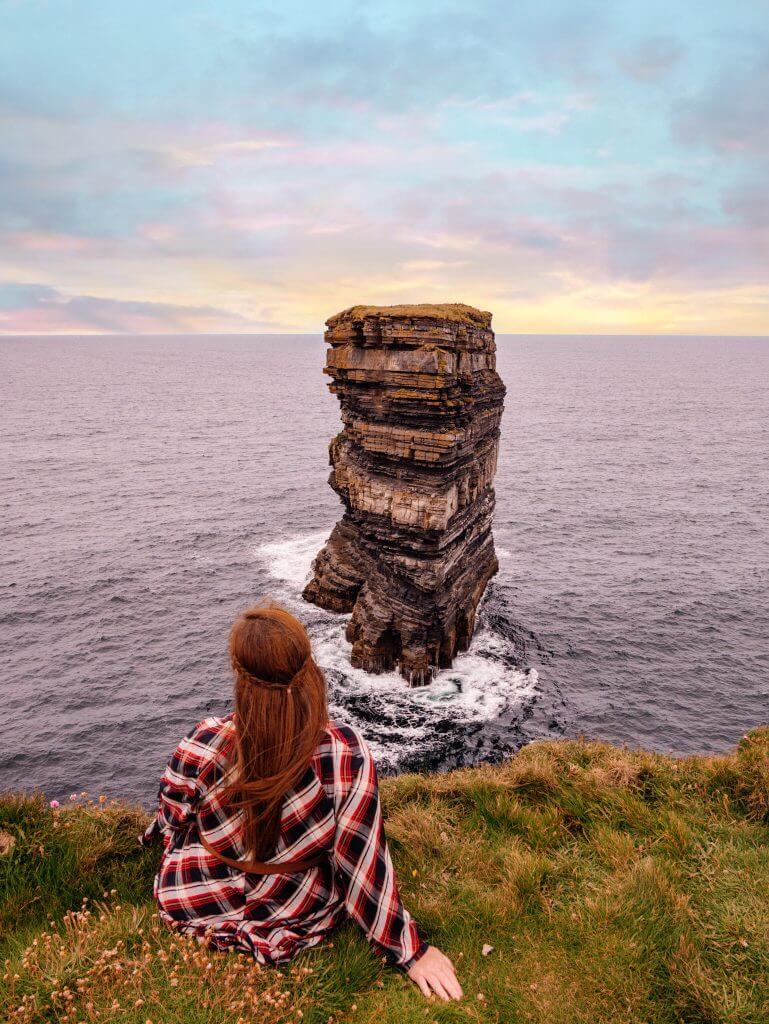 If you need any more staycation ideas around Ireland then I have you covered, or you can read about what it is like to stay in a luxury castle in Ireland or explore the celtic routes of Ireland and Wales.
DISCLAIMER: Our stay at Mount Falcon was gifted but we only ever recommend hotels to you that we truly love.
SHOP THE LOOK

Are you new here? Join thousands of other happy readers and subscribe to All about RosaLilla blog via email or Bloglovin'. The good news is that by signing up via email you will get my EXACT email template that I use to successfully pitch hotels for collaborations.
If you liked this you may also like:
The prettiest villages in The Cotswolds
Staying in an Elizabethan Manor in The Cotswolds
I also share everything about myself on Instagram with nothing held back so be sure to follow along there.
Until next time you crazy kids!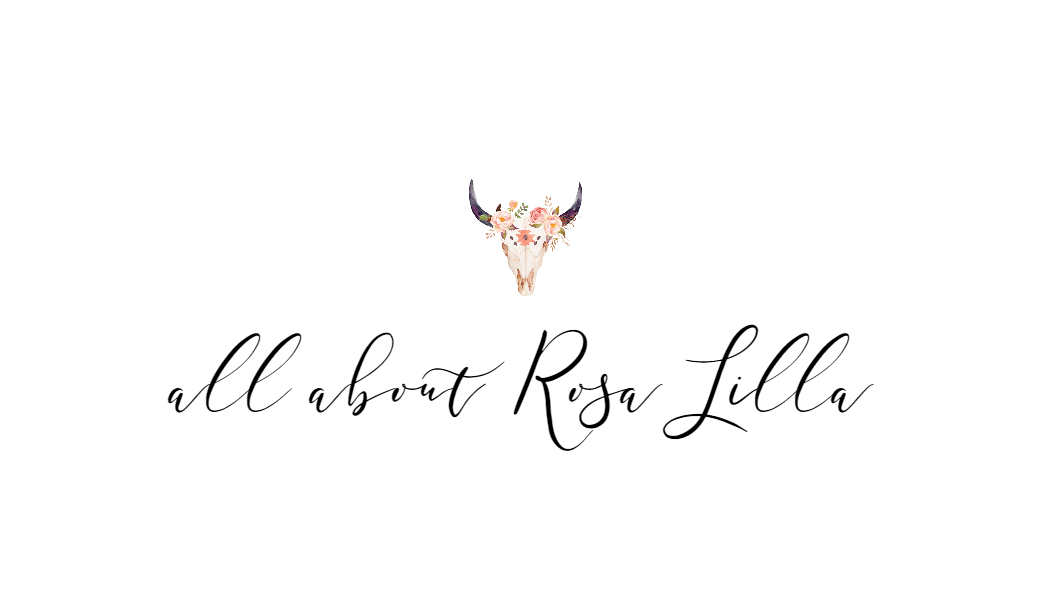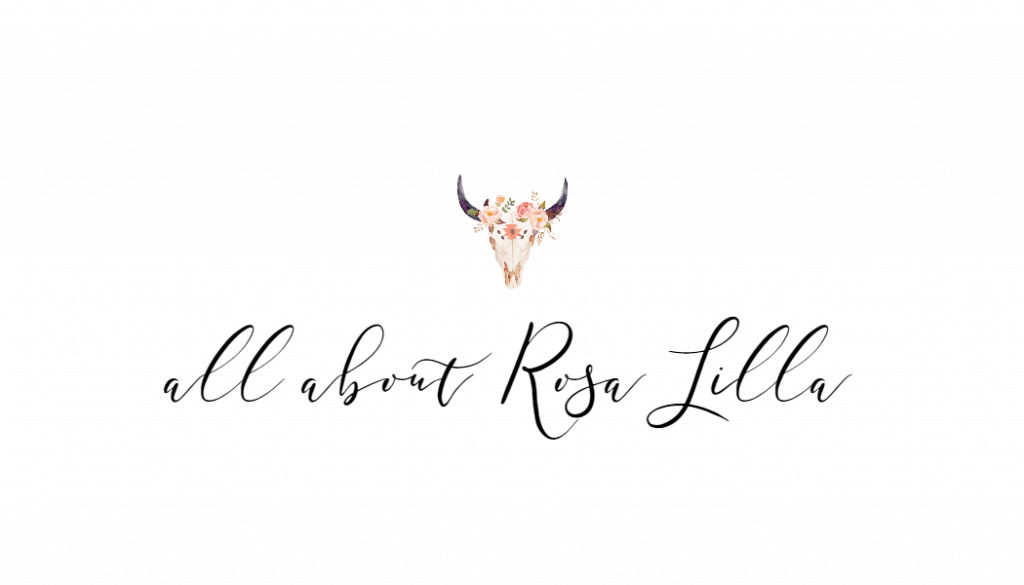 Sharing is sexy