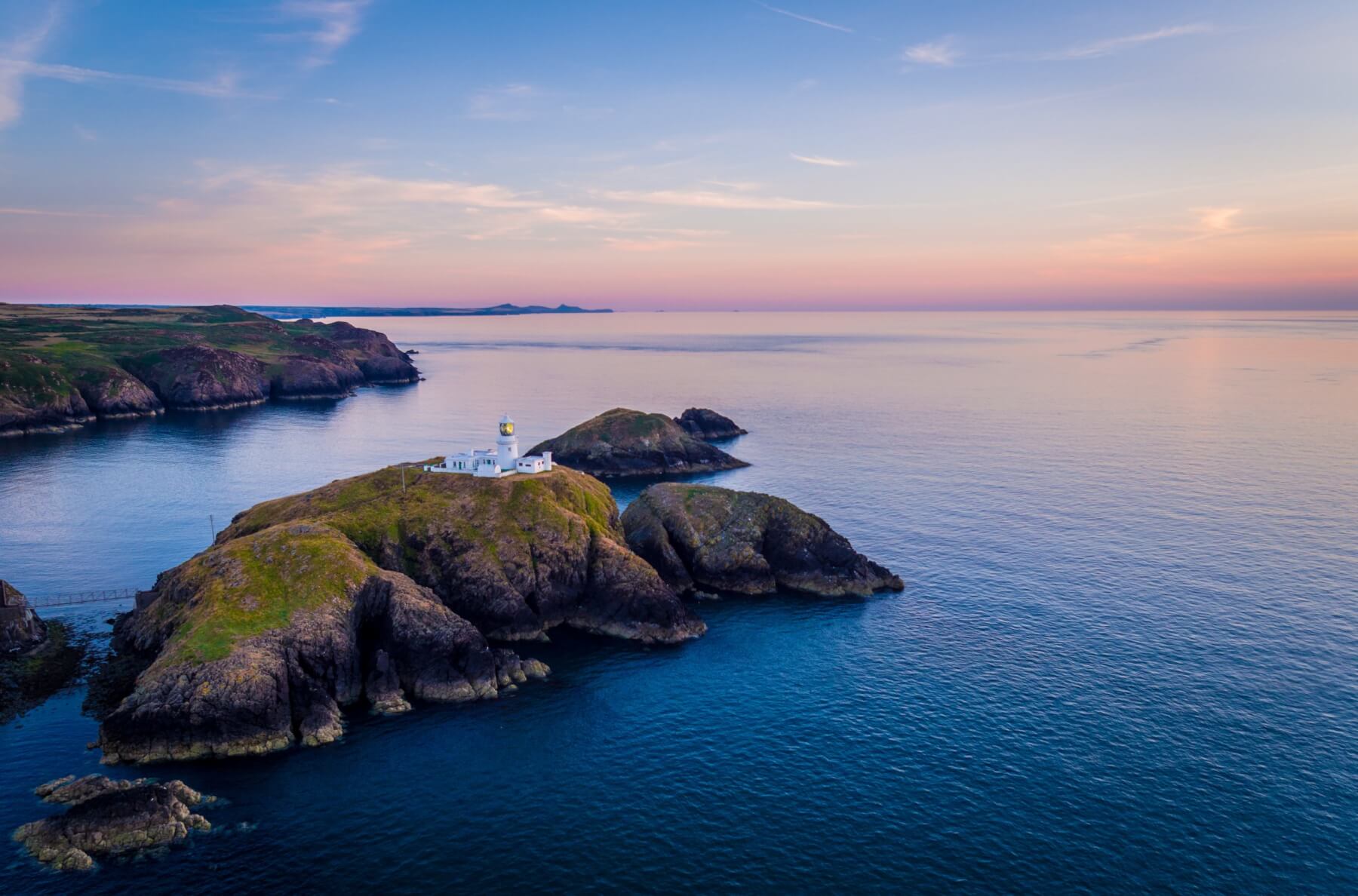 When travel returns to some normality in the near future, add the Celtic nations of Wales and Ireland to your must visit list. More specifically the counties of Wexford, Wicklow and Waterford in Ireland, and Carmarthenshire, Pembrokeshire and Ceredigion in Wales, which together form the spectacular Celtic Routes.
This is the second blog in my series about the region, and this time I am sharing some of my highlights from the Welsh counties. Catch up on my recent blog post in which I showcased some of my Irish highlights with six must see destinations along the Celtic Routes in Ireland.
The relationship between the two Celtic nations of Wales and Ireland has been established through centuries of shared history, in which countless ancient myths and legends have been passed down through the ages. And now through this new travel partnership, you can explore the dramatic coastlines, bustling towns and villages and wild mountains of West Wales and Ireland's Ancient East.
As travel restrictions slowly ease many of us will be thinking about destinations for safe, socially-distanced experiences so, let this blog inspire you in your choices.
Explore the historic castle overlooking Tywi Valley
Dinefwr, an 800-acre estate just outside the quaint market town of Llandeilo in Carmarthenshire, occupies an important place in Welsh history. The fortress, perched on a hilltop overlooking the Tywi Valley, was where The Lord Rhys once held court and influenced decisions about Wales. He was also known for founding the annual Welsh festival, the National Eisteddfod. When you visit, you can experience what life there was like in more recent centuries by taking a tour of the 17th-century Newton House. The estate is also home to Wales' first parkland National Nature Reserve (NNR) and an 18th-century landscape park, including a medieval deer park.
Head to Wales' longest beach, Cefn Sidan
For the early risers, get up before dawn to watch the early sunlight trickle out over the dunes and beach at Cefn Sidan in Carmathenshire. On a clear morning, you'll be repaid for your early start with magnificent views as far west as Caldey, over to Lundy, then sweeping round to the Gower Peninsula. At 13km, Wales' longest beach is a favourite of sun worshippers, swimmers and walkers alike. But low tide reveals the history of this stretch of coastline, when the wrecks of a number of ships become visible. Some were caught out by the fierce tides and shallow banks of the Bristol Channel, others lured onto the sands by gangs of looters to rob their precious cargos.
Spend the day at Llangrannog beach
Situated on the Ceredigion coast, this Blue Flag and Seaside Award-winning beach is especially popular with families, as there's plenty of facilities and places to eat nearby, plus lifeguards patrol the beach during the summer. Just north of Llangrannog beach is the secluded cove of Cilborth, accessed either from Llangrannog beach at low tide, or via the cliff steps from the Wales Coast Path, a 870 mile coastal trail that spans the entire coastline of Wales. Between the two beaches is a large tooth-shaped rock known as Carreg Bica. Legend has it that it once belonged in the mouth of a local giant.
Dolphin spotting in New Quay
Not to be confused with its Cornish cousin, Newquay, the Welsh town New Quay, or 'Cei Newydd' in Welsh, was once a thriving port, shipbuilding and fishing centre. The secluded coves surrounding New Quay, on the Ceredigion coast, also ensured the area had a healthy smuggling trade. Nowadays it's well known for its bountiful dolphin spotting opportunities, with Cardigan Bay being home to the largest pod of resident bottlenose dolphins. Look out for harbour porpoises, Atlantic Grey seals and a variety of seabirds also.
Island hopping along the Pembrokeshire Coast Path
There are seven islands off the Pembrokeshire Coast Path – Caldey Island, Grassholm, Middleholm, Ramsey Island, Skokholm, Skomer and St Margaret's Island – all with their own unique history. It's believed all were inhabited in prehistoric times and most were farmed well into the 20th century. However, all except Caldey are uninhabited now, although many are nature reserves with wardens present. Skomer, Skokholm and Grassholm are a trio of neighbouring islands grouped together as a Site of Special Scientific Interest, well regarded for their populations of puffins, Manx shearwaters and gannets.
If you're walking the Pembrokeshire Coast Path (a must-do at least in part), see how many islands you can spot from the mainland. And if you'd like to venture out to sea, Skomer, Ramsey and Caldey are the most accessible islands, with daily boat trips from the mainland between April and October, but the others can be seen up close from a boat. Plan ahead and check with boat operators to find out the most up to date information on reduced passenger numbers during the pandemic.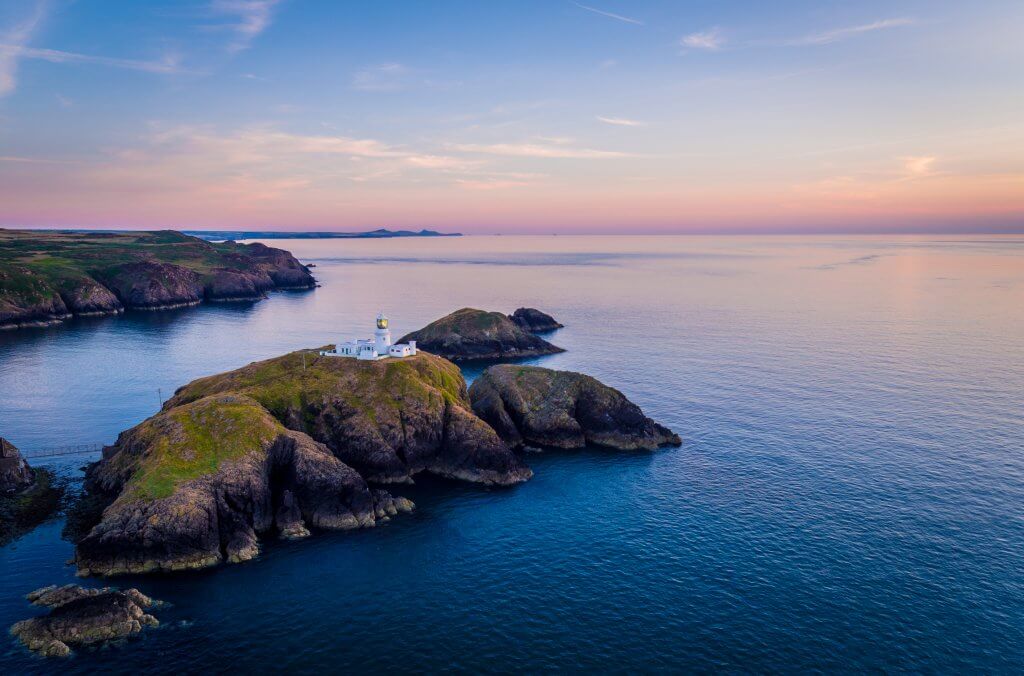 Walk in the footsteps of ancient Celts
Throughout your Celtic Routes journey, you'll find history, culture and the many places that the Celtic ancestors left their mark. And the ancient people of North Pembrokeshire were no exception, leaving evidence of some eight prehistoric sites in the area. Castell Henllys is the only Iron Age village in Britain reconstructed on the exact site where Celtic people lived 2,000 years ago. Take the barefoot trail through flint gravel, squelching clay and tree stumps and you'll literally be walking in the footsteps of the Iron Age and Roman era Demetae tribe.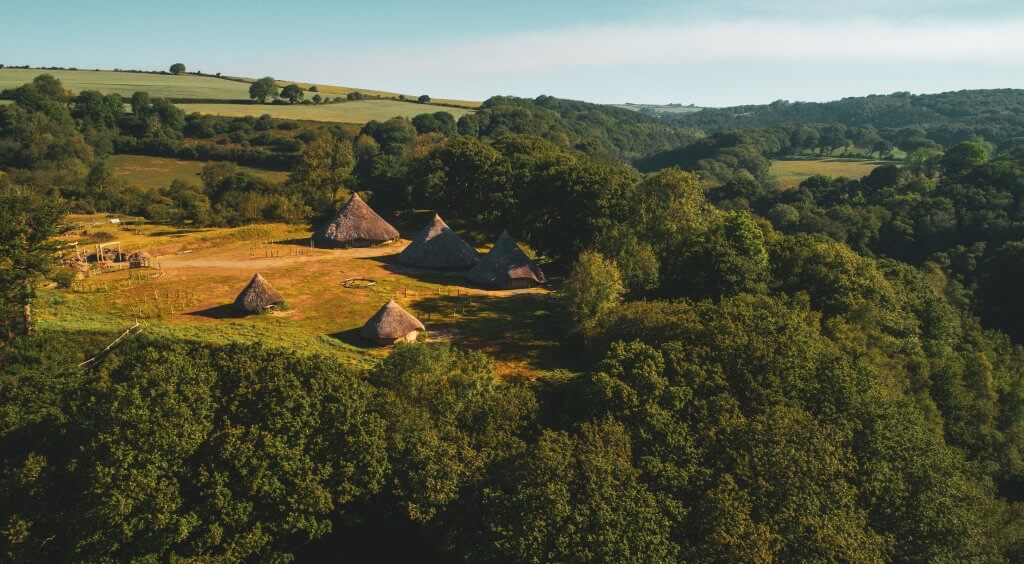 How do I get there?
Road – Your Celtic Routes adventure is accessible by car, driving along the coast of Wicklow, Waterford and Wexford before crossing to Wales. Or vice versa, exploring Carmarthenshire, Pembrokeshire and Ceredigion on the West Wales Way before crossing to Ireland.
Sea – After exploring Irelands' Celtic Routes offering, you can catch a ferry from Rosslare in Ireland to Fishguard in Wales. In fact, on a recent trip to the prettiest villages in The Cotswolds this was the way we traveled. We found it so useful to have our own car with us.
Air – Fly direct from Dublin to Cardiff, Bristol or London airports, hire a car and then drive south to Carmarthenshire, Pembrokeshire and Ceredigion.

To start planning your trip across the Celtic Routes, go to celticroutes.info for more information and inspiration and follow Celtic Routes on Facebook, Twitter and Instagram.
Travel outside of Ireland and Wales is currently not permitted due to coronavirus. This blog has been published to inspire travel to the Celtic Routes when it is safe and legal to do so. Travel restrictions are being continually reviewed and for the latest updates in both Ireland and Wales visit: https://www.gov.ie/en/publication/8868e-view-the-covid-19-travel-advice-list/ / https://gov.wales/foreign-travel-and-returning-home
*DISCLAIMER – This post contains sponsored content and was written in collaboration with Celtic Routes. However, as always, all thoughts and opinions are our own. This post also contains affiliate links meaning that if you book through one of our links we will receive a small commission at absolutely no extra cost to you. This helps support us to provide value to you in these travel guides.
Are you new here? Join thousands of other happy readers and subscribe to All about RosaLilla blog via email. The good news is that by signing up via email you will get exclusive travel deals straight to your inbox. The only other place that we publish these deals is on Instagram stories, so be sure to signup to get the heads up on amazing travel deals to save you money when booking.
I also share everything about myself on Instagram with nothing held back so be sure to follow along there.
If you liked this you may also like:
Ashford Castle. What it is really like to stay in Ireland's most luxurious hotel
Staying in an Elizabethan Manor in The Cotswolds
Until next time you crazy kids!