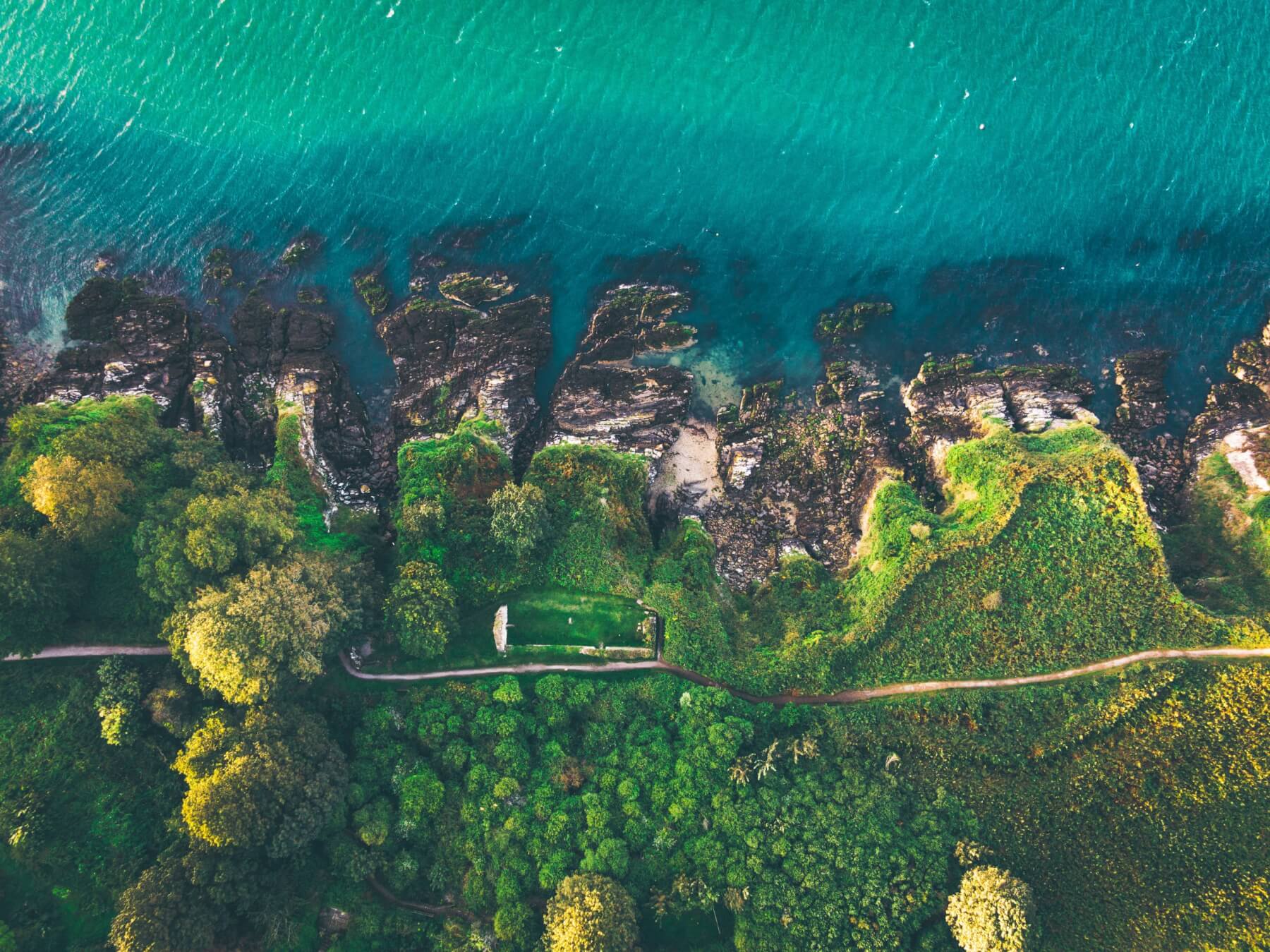 Celtic Routes in Ireland
When we're able to travel freely once more, the Celtic Routes needs to be firmly on your bucket list for 2021. The travel initiative spanning West Wales and Ireland's Ancient East will see you exploring vibrant towns and bustling seaside villages, rugged but picturesque coastlines, and wild, moody mountains that will set your sense of adventure alight.
Six destinations to add to your Ireland bucket list along the Celtic Routes
This is the first in a series of two blogs about the Celtic Routes., a collaboration between the Irish coastal communities of Wicklow, Wexford and Waterford – and their Welsh counterparts across the Irish Sea, Pembrokeshire, Carmarthenshire and Ceredigion. The relationship between the two Celtic nations of Wales and Ireland has been established through centuries of shared history, in which countless ancient myths and legends have been passed down through the ages.
The kinship first began when Irish migrants who settled in Wales in the 5th century left their mark through the Ogham stones that still line the Welsh coastline today. And in return, Wales supposedly gave St Patrick to Ireland.
Acting like mirror images of each other from across the Irish Sea, the Welsh and Irish Celtic Routes counties share long, unspoilt beaches and lush rolling countryside framed by dramatic mountain ranges beyond.
Must see destinations along Celtic Routes Ireland
Space and scenery (and lots of it) define the Celtic Routes making them the ideal destinations for your first safe, socially-distanced travel adventure. It's been a long time since we could pack our suitcase and start plotting out an inspiring itinerary, so in this blog we will take you through our must-visit destinations across the three Irish counties, to inspire you for your future trips (another blog post on my Welsh recommendations to follow very soon!) and if you have time you might even fit an Irish road trip.
Visit Ireland's smallest port in Wexford
The small Fethard Quay might be understated but its history and culture packs a punch. Not only is it described as the smallest port in Ireland, it's one of the oldest harbours on Ireland's east coast that remains in most of its original form. Built in 1741, the harbour is just 30 meters wide and 60 meters in length, consisting of a quay and two piers. It was never actually intended as a harbour for fishing boats, rather being purpose-built to shelter just one vessel – the King's Barge – a revenue cruiser responsible for policing smuggling activities.
Step inside and back in time at the world's oldest operational lighthouse
When it comes to lighthouses, none come with a longer history of protecting seafarers than Hook. It's the world's oldest operational lighthouse, having stood for over 800 years.
Powerful knight William Marshall built Hook lighthouse between 1210 and 1230 to guide shipping to his port of Ross. Up until 1996, the lighthouse had light keepers operating everything from coal fire, a whale oil lamp and gas lights, until it finally became fully automated.
Don your walking boots for the Bray Head coastal path
County Wicklow is known for its walking trails and the coastal path from Bray to Greystones is one of the best. The 7km cliff walk runs close to the Dublin-Wexford railway, built during the 19th century. Alternatively, take the path from Bray to the top of Bray Head, to get panoramic views of Bray, North East Wicklow and Dublin Bay, plus the neighbouring mountains of the Great and Little Sugar Loaf.
Wicklow is known as The Garden of Ireland and is just asking to be explored. Check out this blog post for more fun things to do in Wicklow on your Irish staycation.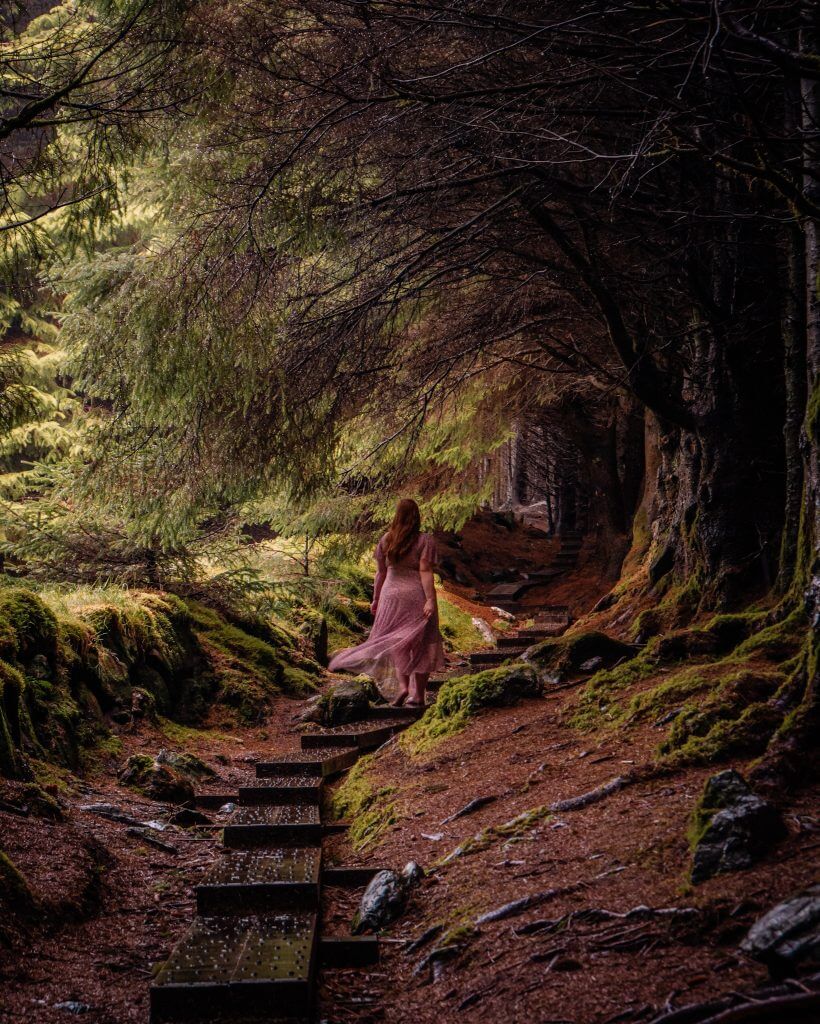 Explore the ancient ruins of the Black Castle
The ruins of Black Castle stand on a rocky headland looking out across Wicklow Town and the North Wicklow coast. Built around 1176 following the Norman invasions, Black Castle is one of many castles across the Celtic Routes with a turbulent history, often under frequent attack from nearby enemies. Despite it being burnt down in both 1295 and 1315, the castle managed to survive until around 1645, when it was attacked again and eventually demolished.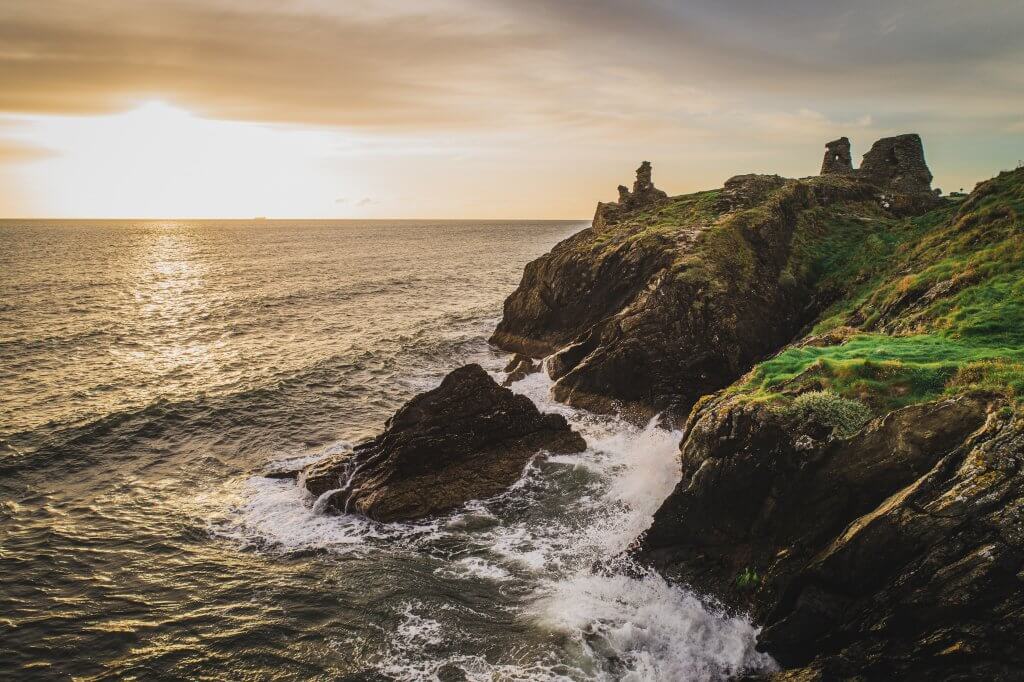 Discover the extraordinary beauty of Mount Congreve's gardens
The gardens at Mount Congreve in Waterford comprise around 70 acres of intensively-planted woodland, a 4-acre walled garden and 16km of walkways. The entire collection consists of over 3,000 different trees and shrubs, more than 2,000 Rhododendrons, 600 Camellias, 300 Acer cultivars, 600 conifers, 250 climbers and 1,500 herbaceous plants, plus many more tender species contained in the Georgian glasshouse. Words just aren't enough to express the extraordinary beauty you'll find in one of the great gardens of the world.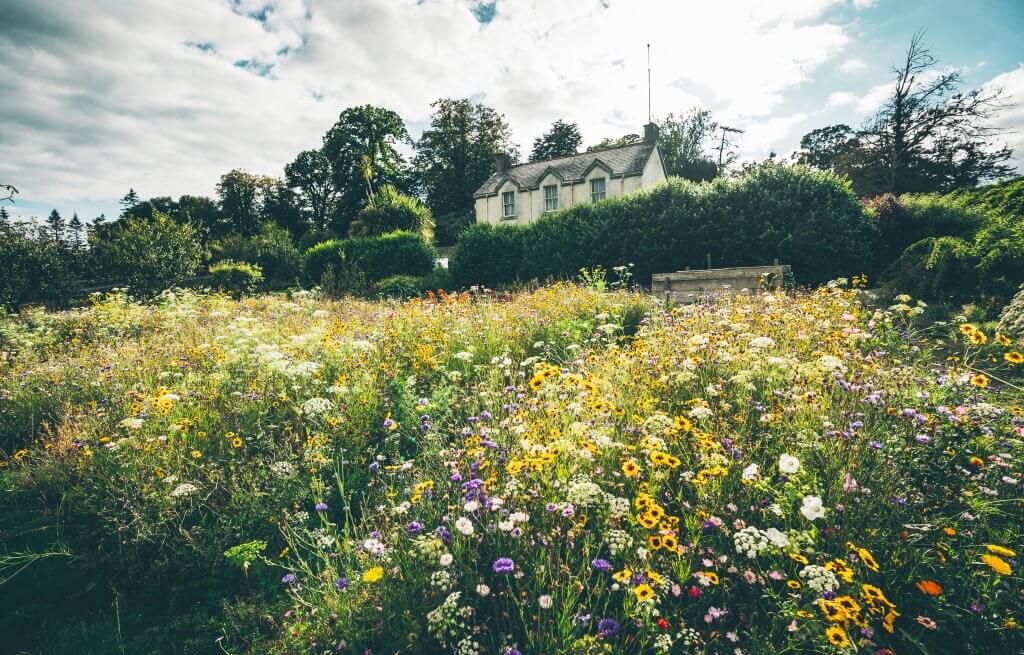 Spend a day in the little town with a lot of history
For a small town, Lismore boasts rather a lot of history. Lismore Abbey was founded in 635 and went on to attract scholars from all over Europe. Unsurprisingly, the riches of the monastery also lured Vikings, who proceeded to ransack the town and burn it to the ground. The Normans followed and Prince John, son of Henry II, built Lismore Castle in 1185. The castle was the birthplace of Robert Boyle in 1627, who became known as the 'Father of Modern Chemistry' for Boyle's Law. Famous visitors to the town throughout its history include author William Thackeray, John F Kennedy and Fred Astaire, who was spotted supping Guinness there while on holiday.
How do I get there?
Road – Your Celtic Routes adventure is accessible by car, driving along the coast of Wicklow, Waterford and Wexford before crossing to Wales. Or vice versa, exploring Carmarthenshire, Pembrokeshire and Ceredigion on the West Wales Way before crossing to Ireland.
Sea – After exploring Irelands' Celtic Routes offering, you can catch a ferry from Rosslare in Ireland to Fishguard in Wales.
Air – Fly direct from Dublin to Cardiff, Bristol or London airports, hire a car and then drive south to Carmarthenshire, Pembrokeshire and Ceredigion.
To start planning your trip across the Celtic Routes, go to celticroutes.info for more information and inspiration and follow Celtic Routes on Facebook, Twitter and Instagram.
Travel outside of Ireland and Wales is currently not permitted due to coronavirus. This blog has been published to inspire travel to the Celtic Routes when it is safe and legal to do so. Travel restrictions are being continually reviewed and for the latest updates in both Ireland and Wales
visit: https://www.gov.ie/en/publication/8868e-view-the-covid-19-travel-advice-list/ /
https://gov.wales/foreign-travel-and-returning-home
*DISCLAIMER – This post contains sponsored content and was written in collaboration with Celtic Routes. However, as always, all thoughts and opinions are our own.This post also contains affiliate links meaning that if you book through one of our links we will receive a small commission at absolutely no extra cost to you. This helps support us to provide value to you in these travel guides.
Are you new here? Join thousands of other happy readers and subscribe to All about RosaLilla blog via email. The good news is that by signing up via email you will get exclusive travel deals straight to your inbox. The only other place that we publish these deals is on Instagram stories, so be sure to signup to get the heads up on amazing travel deals to save you money when booking.
If you liked this you may also like:
Ashford Castle. What it is really like to stay in Ireland's most luxurious hotel
Staycation Ireland ideas. Top ten things to do in Donegal
Exploring County Clare, Kilkee Cliffs and The Wild Atlantic Way
I also share everything about myself on Instagram with nothing held back so be sure to follow along there.
Until next time you crazy kids!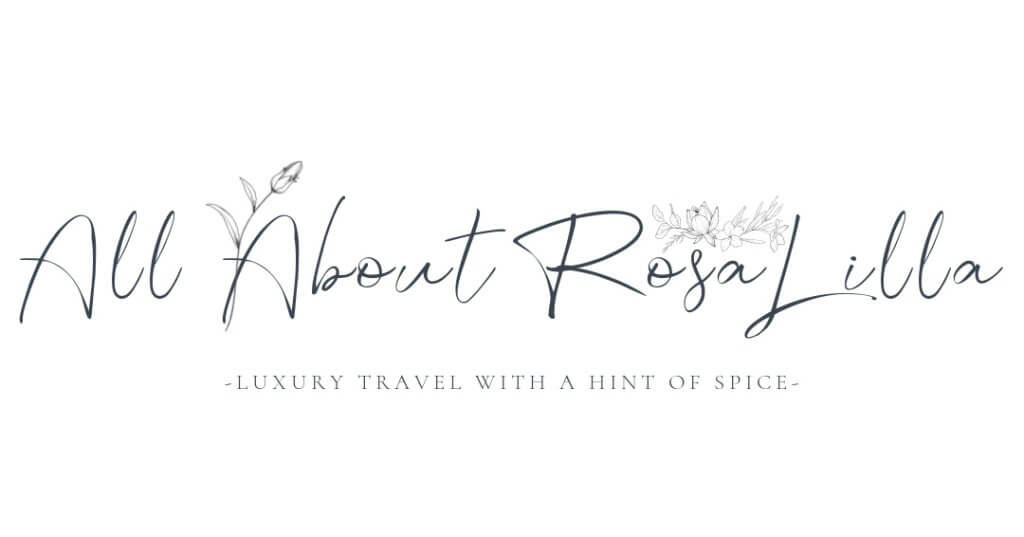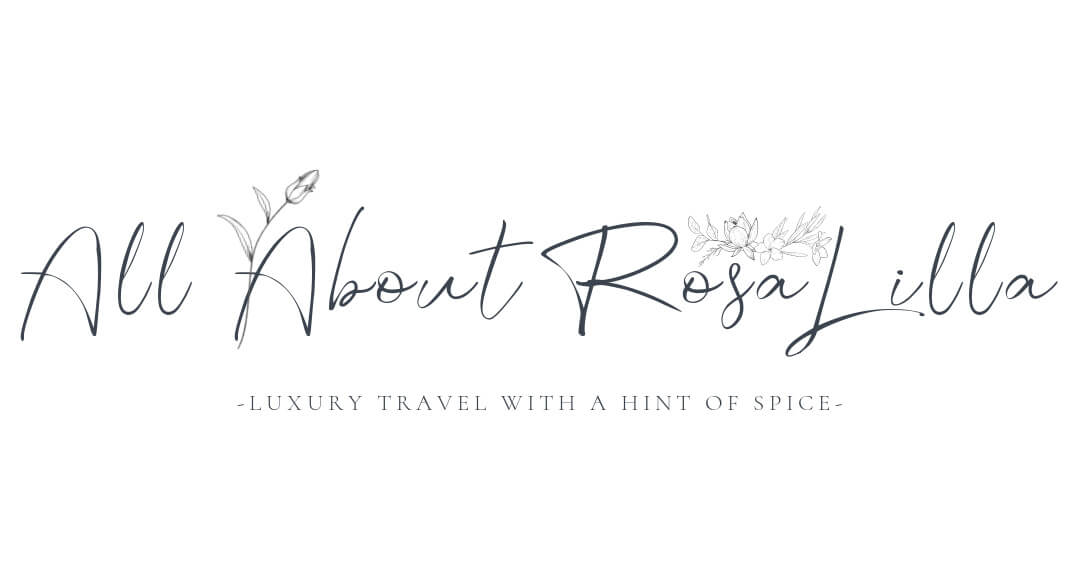 Sharing is sexy!