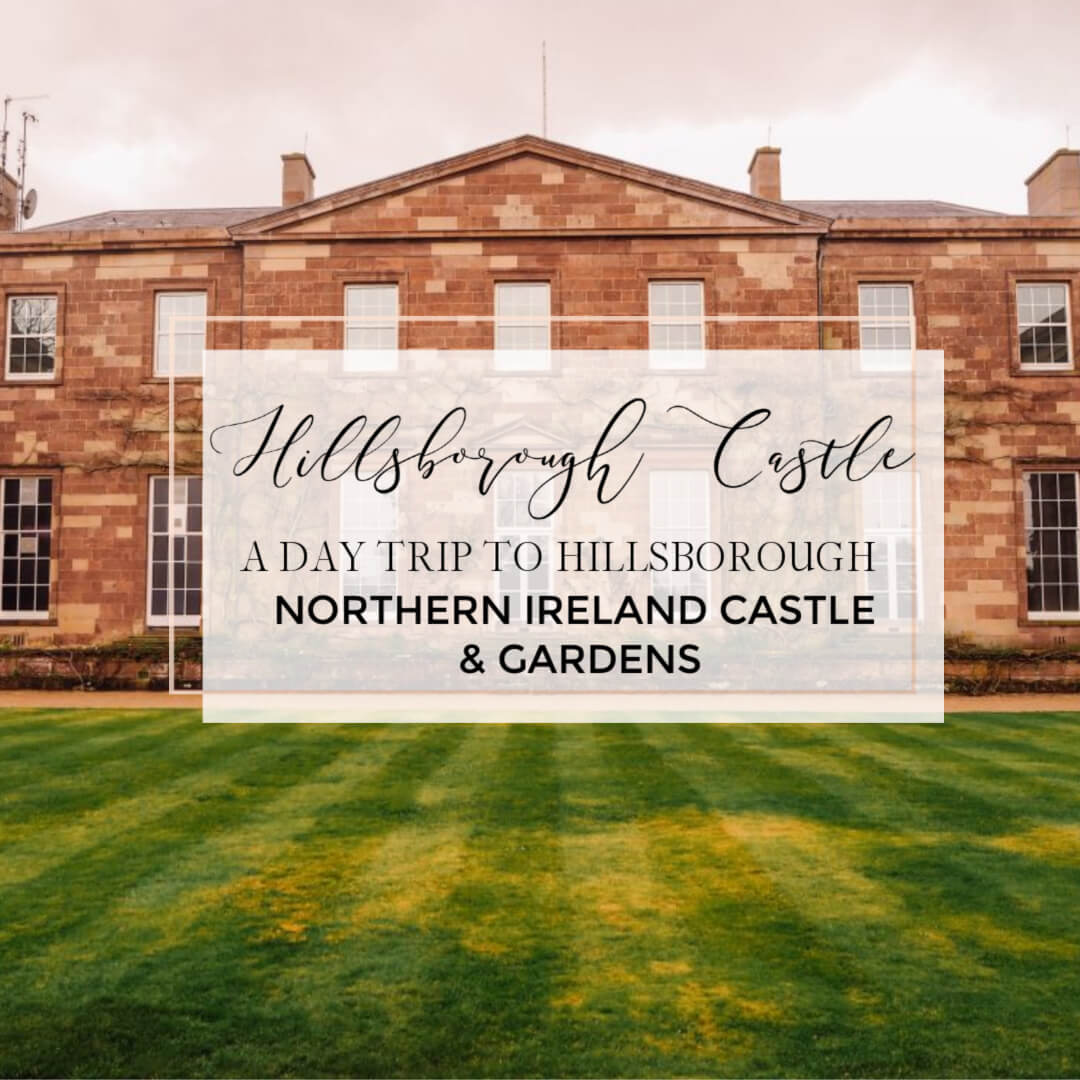 You know me! I have never met a castle I didn't like. On our many trips to Belfast city we kept driving past a sign for Hillsborough Castle about 20km outside of Belfast. On our last visit I just knew we would have to take a day trip to Hillsborough Castle to explore. Whether you are looking to escape the city for a few hours, immerse yourself in both history and nature or you simply want a fun family day out, then Hillsborough Castle is one of the best Northern Ireland castles to explore.
Northern Ireland Castles
Hillsborough Castle is located on the main street of the Georgian village of Hillsborough in Co. Down, Northern Ireland. The village has a more sedate ambience steeped in history, a world away from nearby Lisburn and Belfast. Hillsborough is about as upmarket as you can get with its designer shops, gastro pubs, quaint cafes and a Castle fit for a queen.
Hillsborough got its name from Sir Arthur Hill who built the village Fort in 1650. Later the Earls of Hillsborough became the Marquises of Downshire, a label adopted by a well-known local pub. Beside the Fort is a beautiful lake set in a forest park and Hillsborough Castle is one of the most beautiful of Northern Ireland castles. It is an incredible place to escape the city and immerse yourself in both history and nature.
Aside from the Fort and Hillsborough Castle, the village's other stand-out architectural masterpieces are the 18th Century Courthouse, now home to the Tourist Information Centre, and St. Malachy's Parish Church with its soaring spire and sweeping approach. Other places to enjoy a pint and classy pub meal are The Hillside, The Plough Inn and The Parson's Nose. So you see there really is lots to do here and it is a great place to spend the day.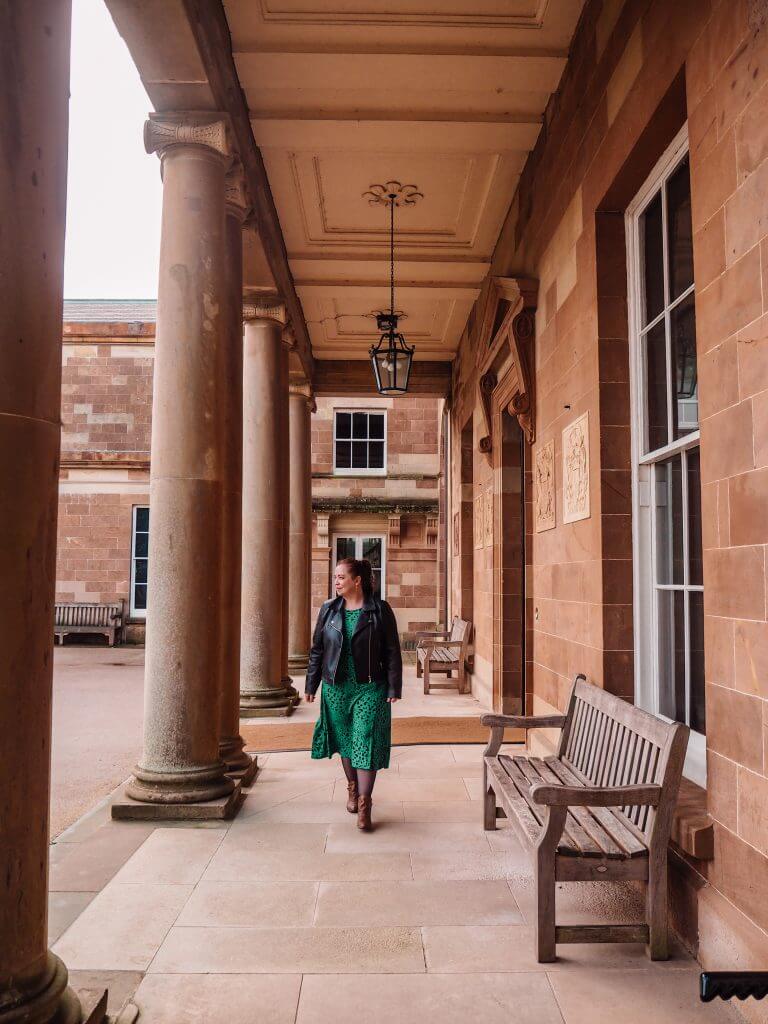 Hillsborough Castle Northern Ireland
Stately residences don't come much more picturesque than this setting in the gorgeous little village of Hillsborough. Lower your expectations in terms of a castle though, because Hillsborough Castle is more of a beautiful Georgian mansion. Hillsborough is a late-18th century Irish Big House rather than a castle. It was very common for the rich, predominantly Anglo-Irish upper classes to call their grand country houses 'castles', as this reinforced the antiquity of their families.
Hillsborough is unusual for an Irish Big House as it is not a country house around which a town grew; rather it was built as a townhouse, forming one side of a neat Georgian square. The road to Moira once passed directly below the windows, and opposite the house were a variety of shops, houses and the Quaker Meeting House. There is still a Quaker burial ground in the gardens of the castle.
It was built in the 1770's by Wills Hill, the first Marquis of Downshire, and was later remodelled in the 19th and early 20th centuries.
Today, it is a working royal palace functioning as the official residence of the Royal Family when they are in Northern Ireland, and it has been the home of the Secretary of State since the 1970's. Princess Margaret had just been to stay the week before our visit and the visitors book contains an impressive list of people. You can see why it is the most prestigious of Northern Ireland castles.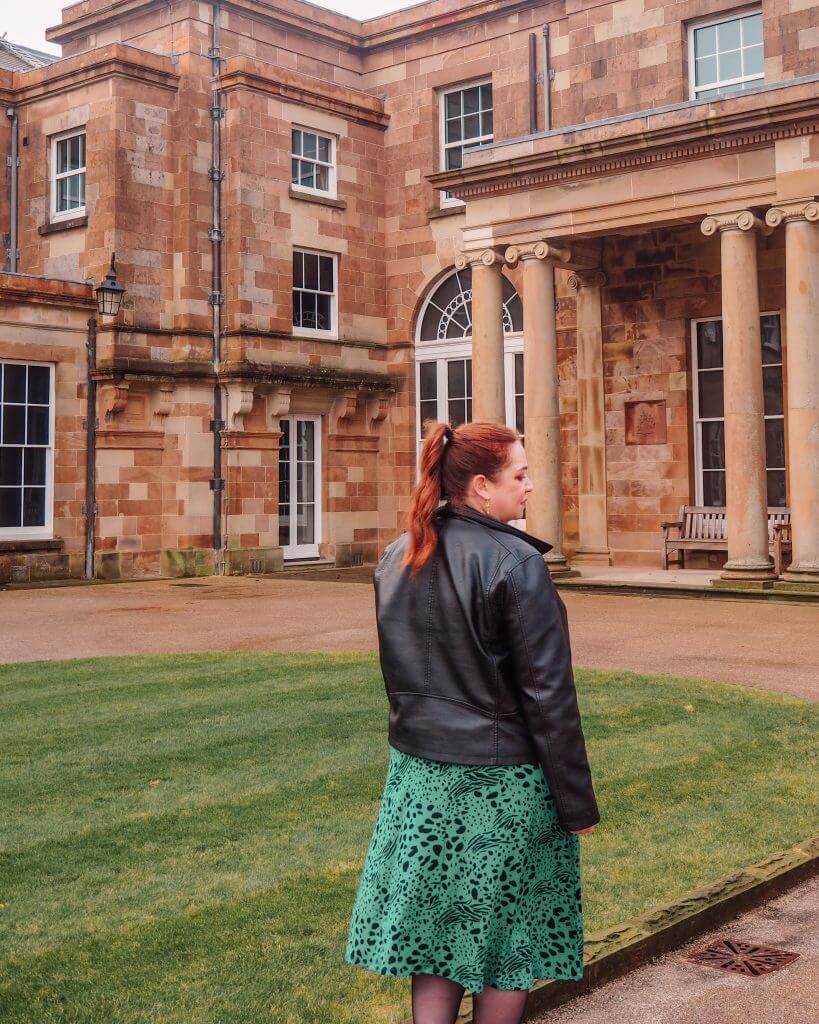 We decided to take a guided tour of the house after exploring the gardens for a bit. Everyone that enters the house enters through the same doorway, so royalty aside, you will be walking in the footsteps of the likes of Bill Clinton and the Dalai Lama. Above the door hang a majestic set of Elk antlers. The tour begins in the Grand Entrance Hall and takes you through 300 years of history in this beautiful Northern Ireland castle.
The tour itself offers a surprising level of access to many historically significant and beautiful spaces. Photography is only allowed from a distance and because this is still a royal residence you will be closely watched, but you will get a real feel of how the Royal family live when they stay here.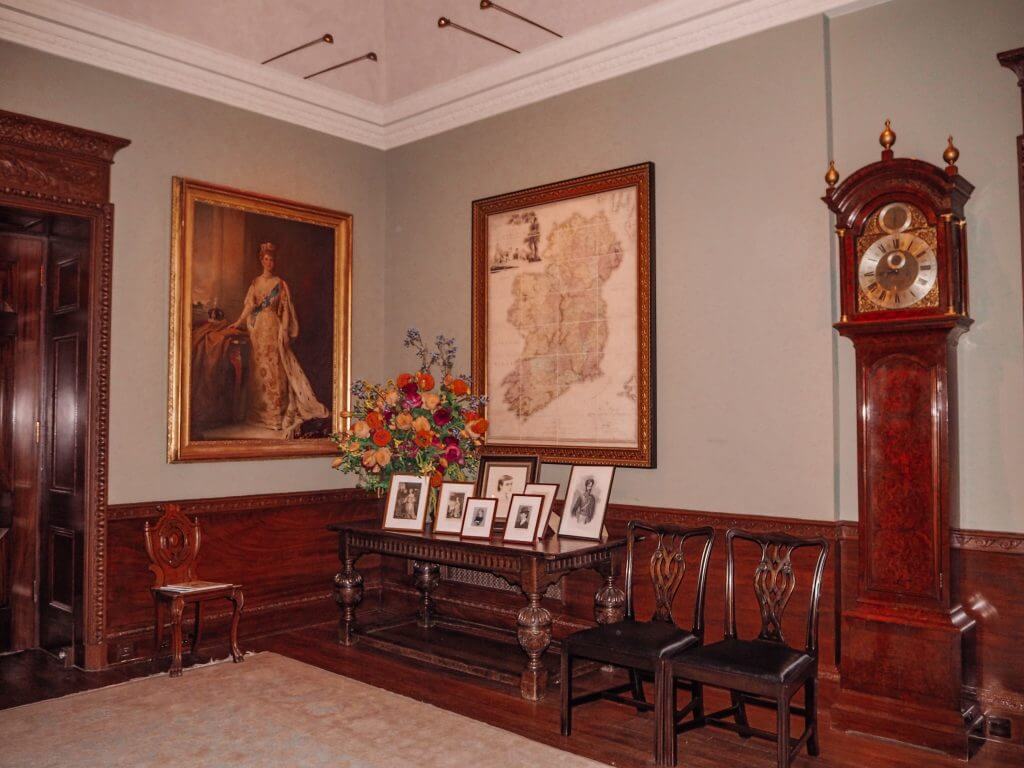 The tour guides you through the elegant State Rooms, including the majestic Throne Room and graceful State Drawing Room. Each room is unique and you will learn not only about the paintings, furnishings and curiosities that grace the walls and floors, but also about the historical use and significance of these rooms, which have welcomed a long list of VIPs, including the Dalai Lama, the Crown Prince of Japan, Princess Diana, Hilary Clinton and Eleanor Roosevelt. Some have also been host to historic meetings between British and Irish politicians, resulting in the castle playing an important role in the Northern Ireland Peace Process.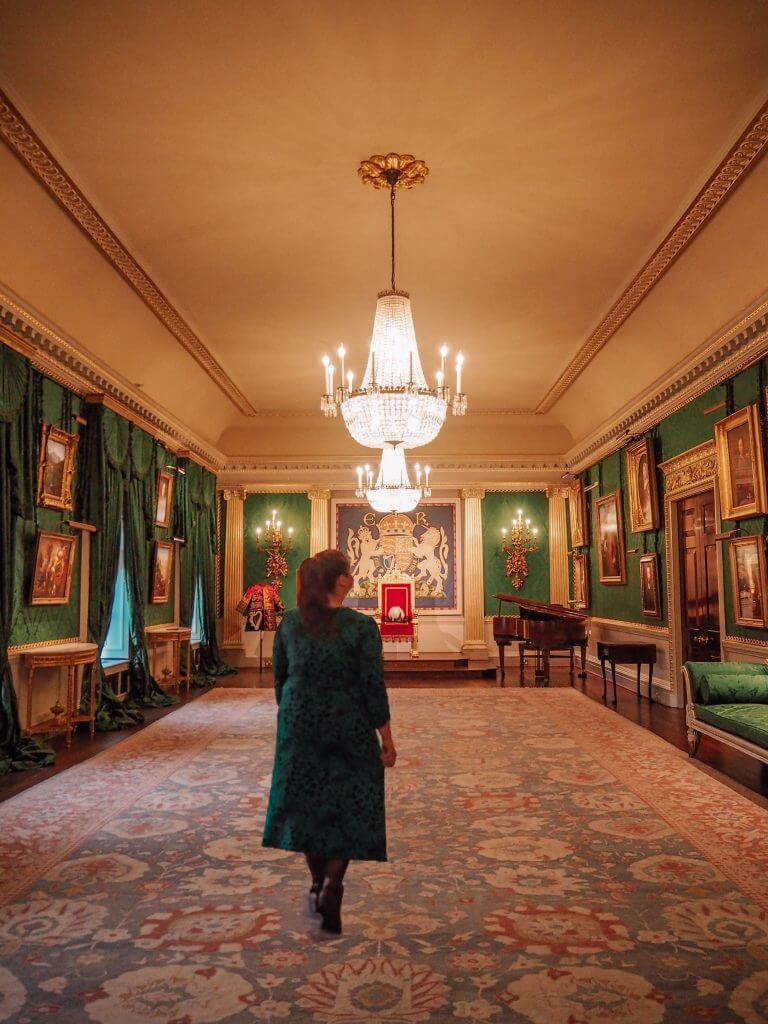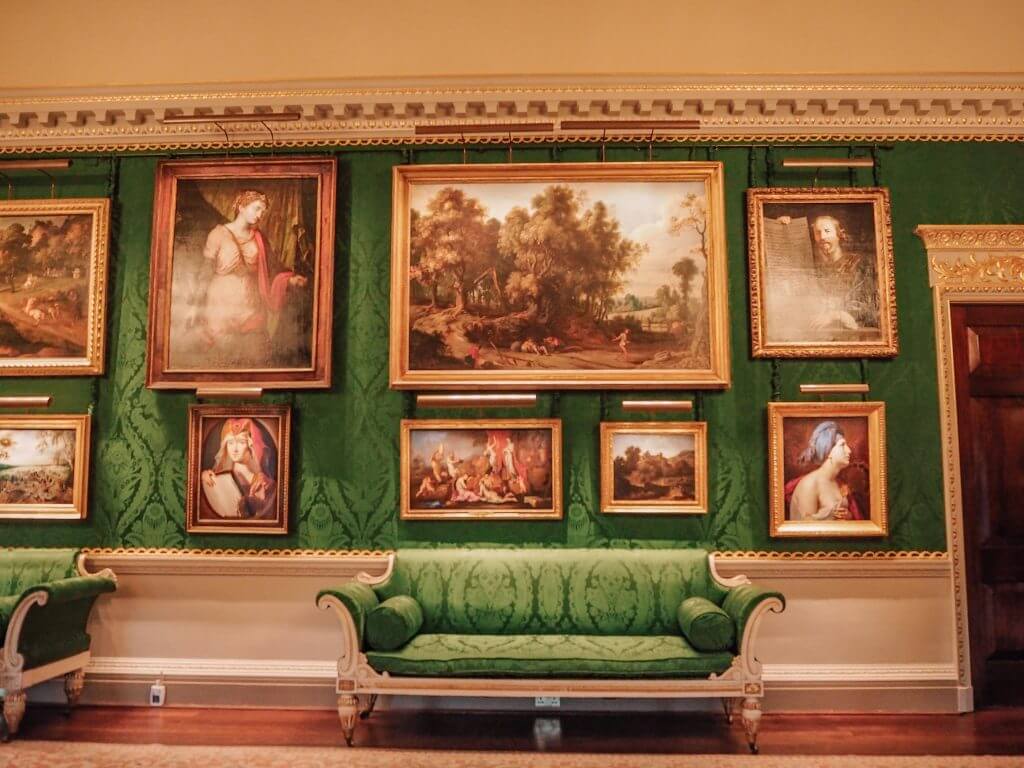 It was also here that Garret Fitzgerald and Margaret Thatcher signed the Anglo Irish Agreement in 1985.
The Red Room is instantly recognisable in photographs of the meeting in 2005 between then, President Mary ­McAleese and Queen Elizabeth, the first time a reigning monarch had met an Irish head of state on the island of Ireland.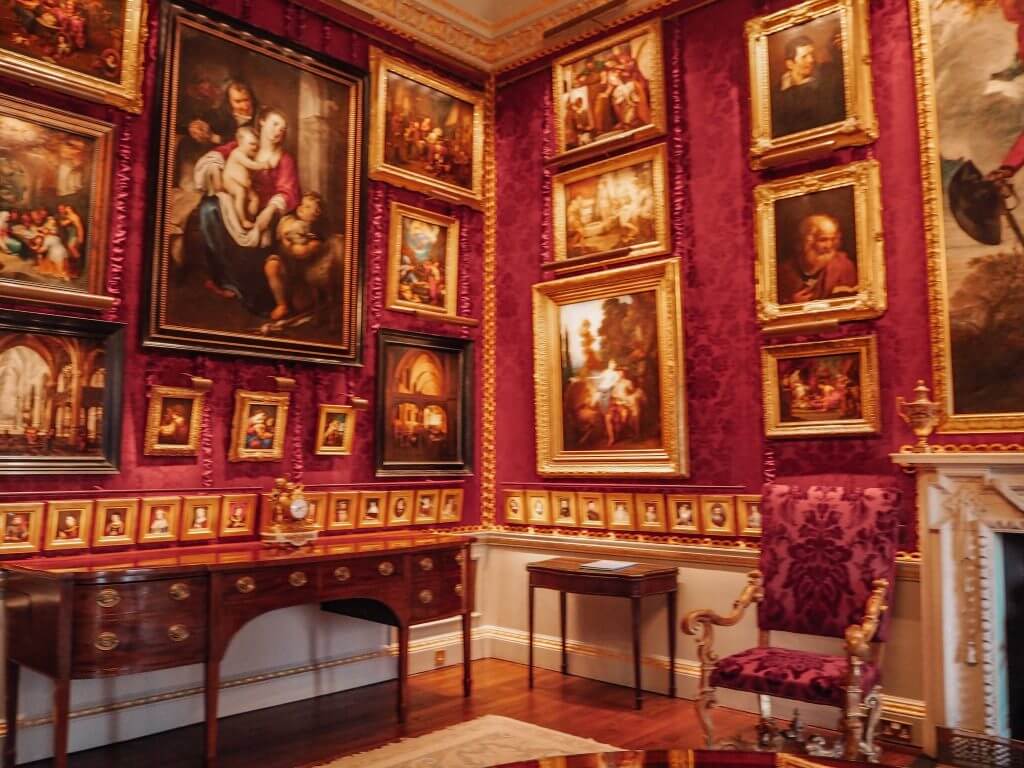 If, like me, you are a fan of the Netflix series The Crown, a visit to Hillsborough Castle feels a bit like you have just walked on to the set. And so it should, as young princesses ­Elizabeth and Margaret holidayed here in their youth.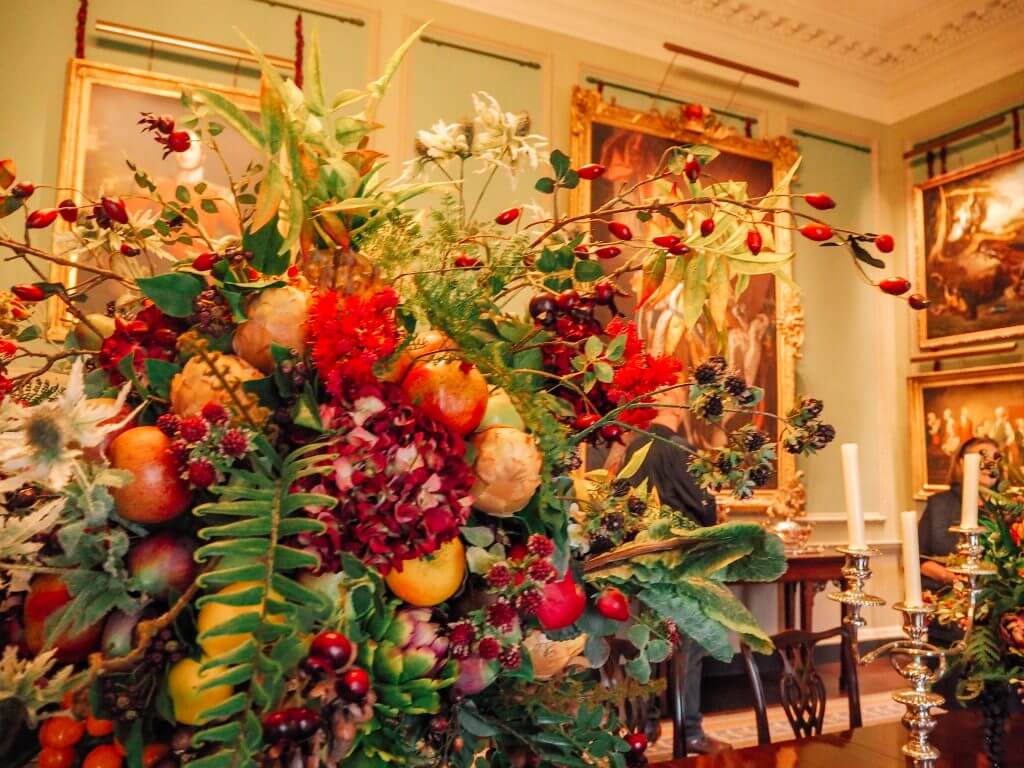 The state drawing room feels less formal and more cosy and you can really imagine the Royal family relaxing here. There are family photos throughout the room and a painting by Prince Charles hangs near the door.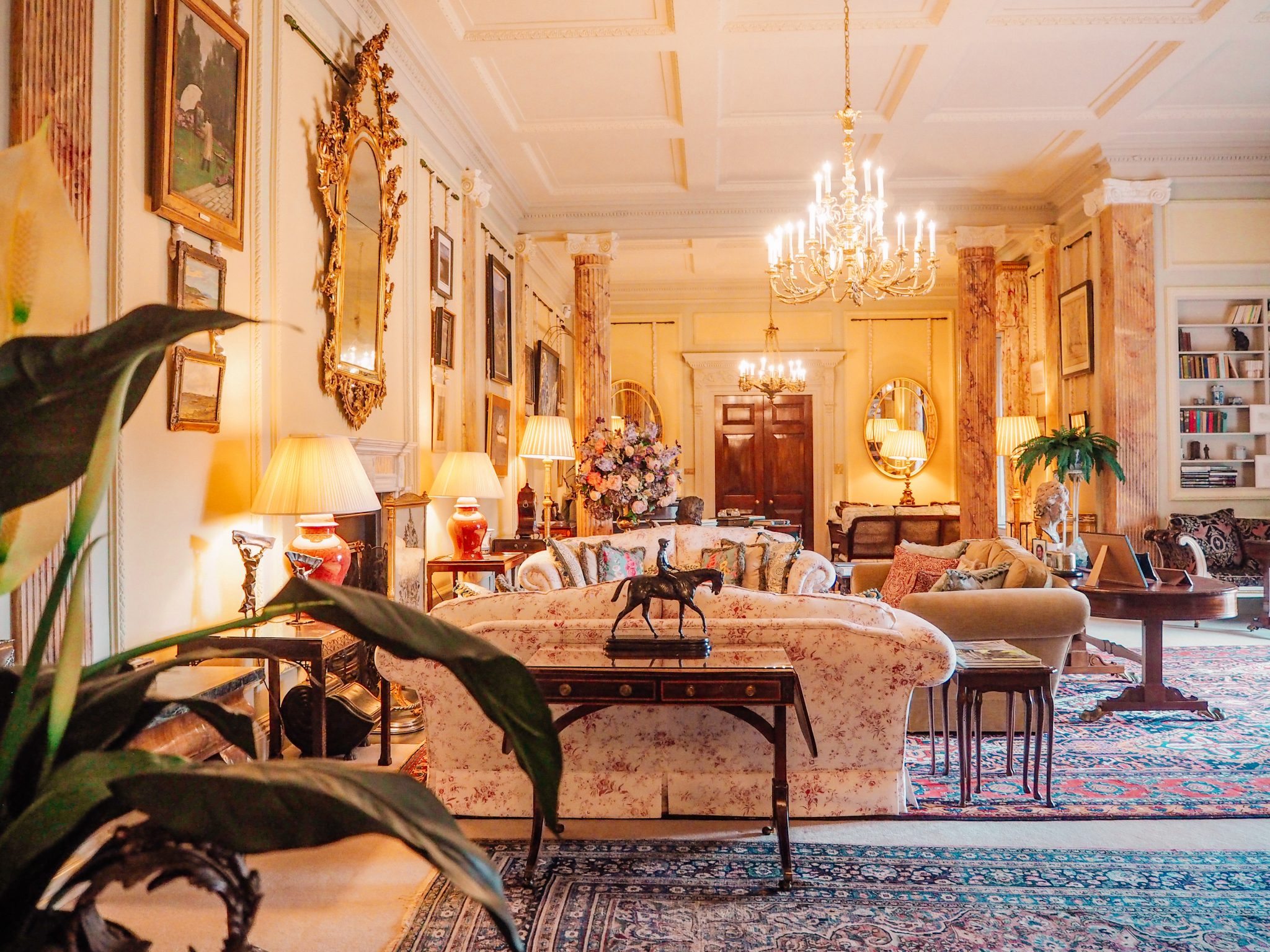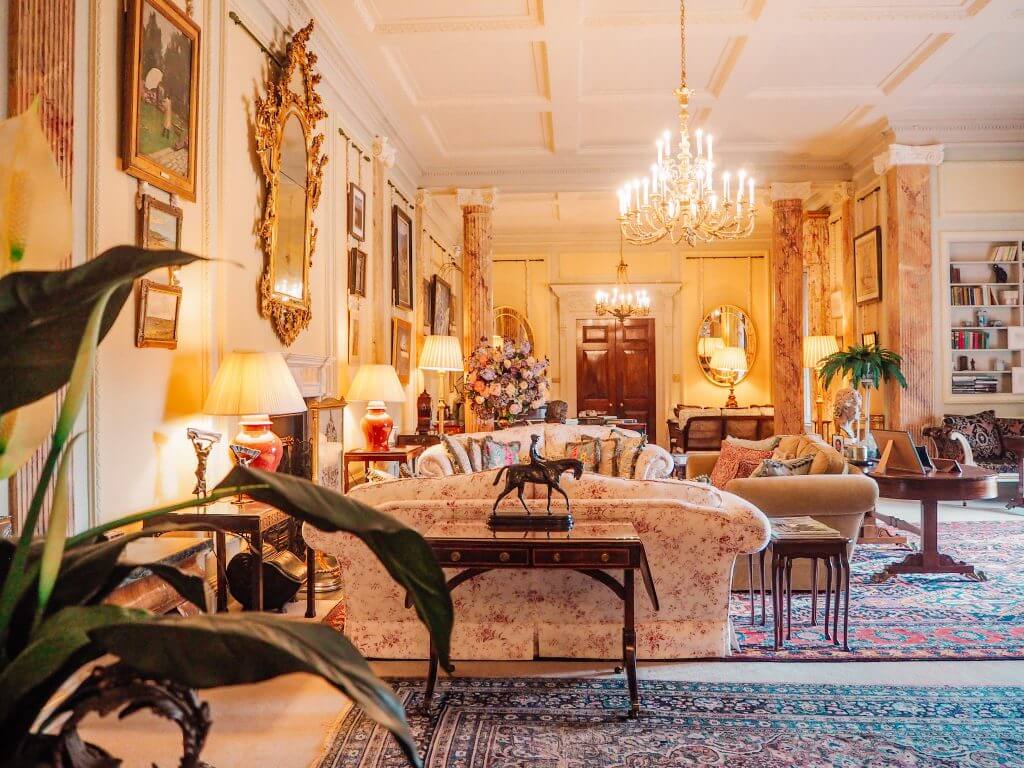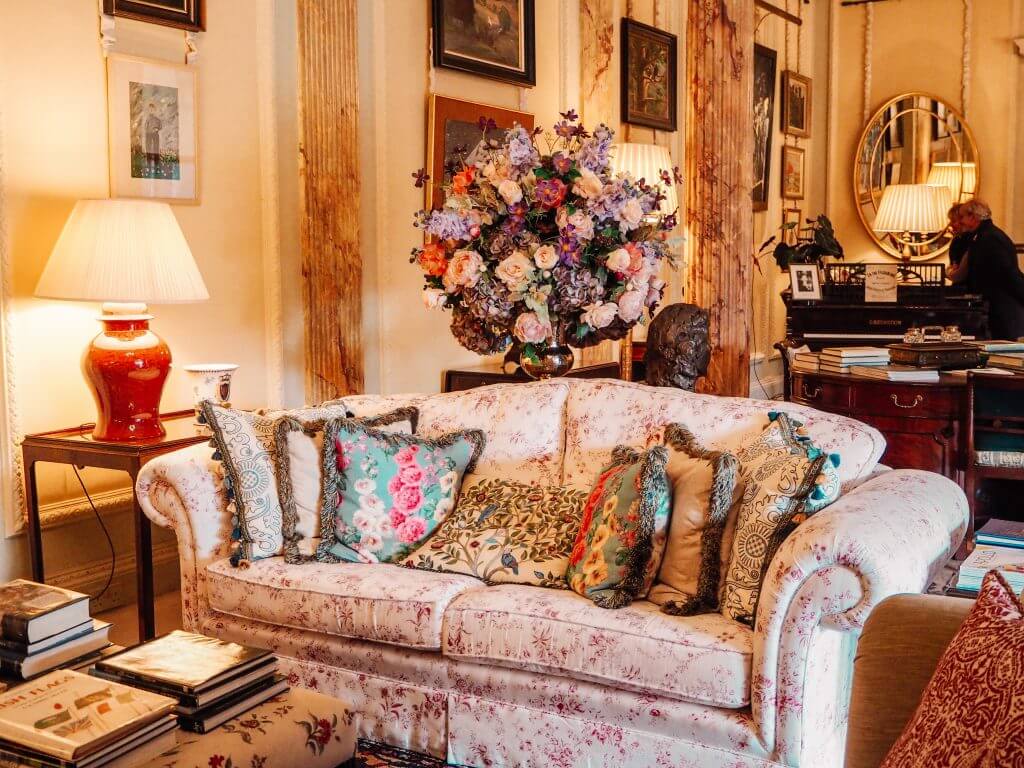 Outside, a 100 acres of sprawling grounds stretch out into the County Down countryside. The gardens offer a contrast of ornamental grounds, peaceful woodland, meandering waterways, and trimmed lawns. The gardens are a delight to the senses throughout the seasons. Look out for the statue of Ossian, the striking Lady Alice's Temple, the Quaker Burial ground and the Ice House.
Tickets for Hillsborough Castle
Tickets for Hillsborough Castle can be booked through their website or purchased at the visitor centre when you arrive. I highly recommend booking a time slot for your tour before you arrive. Tickets will set you back £11.40 (approx €13.20) for an adult and £5.70 (approx €6.60) for a child.
Where to eat in Hillsborough
I am already drooling thinking back to the mouthwatering food at The Parson's Nose. The decor is right up my street with industrial and rustic vibes. It is the perfect place to end the day with a glass of wine. This Georgian pub and restaurant is one of three in the Balloo Inns portfolio, and boasts a ridiculous £5 / £10 / £5 three-course lunch menu that's well worth a journey.
So if you are looking for something to do in the Belfast area then I highly recommend a day feeling like royalty and exploring one of Northern Ireland castles. I also have numerous other staycation Ireland ideas on my blog so be sure to check them out.
Are you new here? Join thousands of other happy readers and subscribe to All about RosaLilla blog via email or Bloglovin'. The good news is that by signing up via email you will get my EXACT email template that I use to successfully pitch hotels for collaborations so that we can work together for mutual benefit.
I also share everything about myself on Instagram with nothing held back so be sure to follow along there.
If you are looking for more Fashion ideas you can follow me on Like To Know It and be sure to check out my #tuesdayten on Instagram and other blog posts here:
If you liked this, then you may also like:
Exploring County Clare and Kilkee Cliffs
Galgorm spa and golf resort, Northern Ireland
Until next time you crazy kids!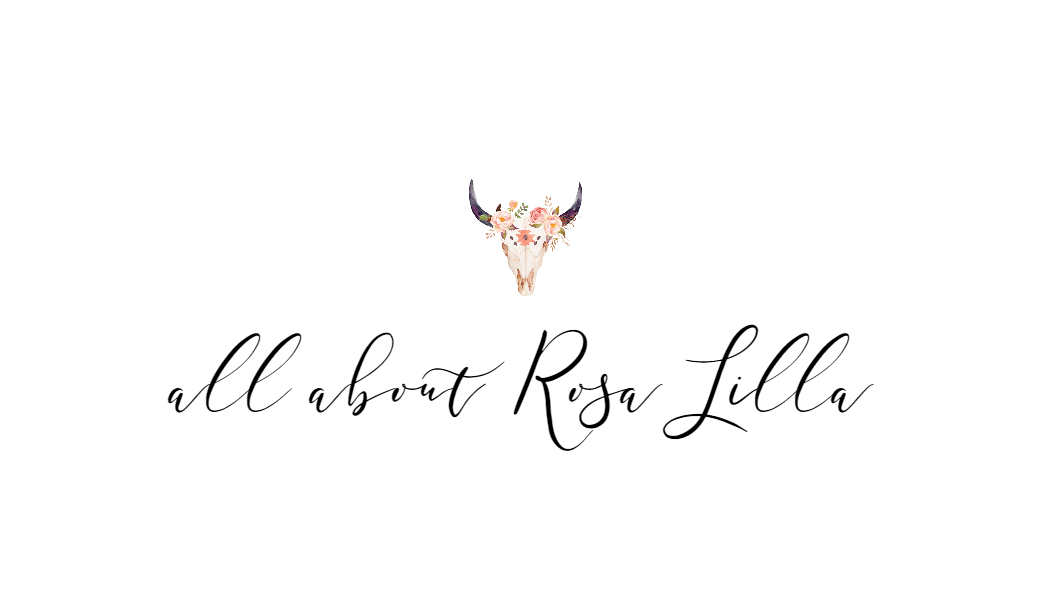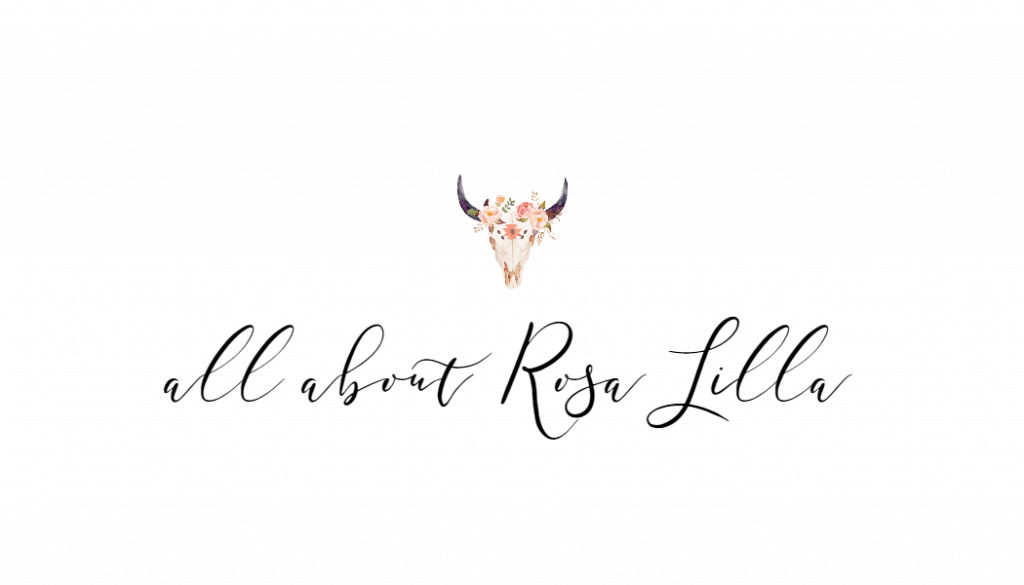 Sharing is sexy!