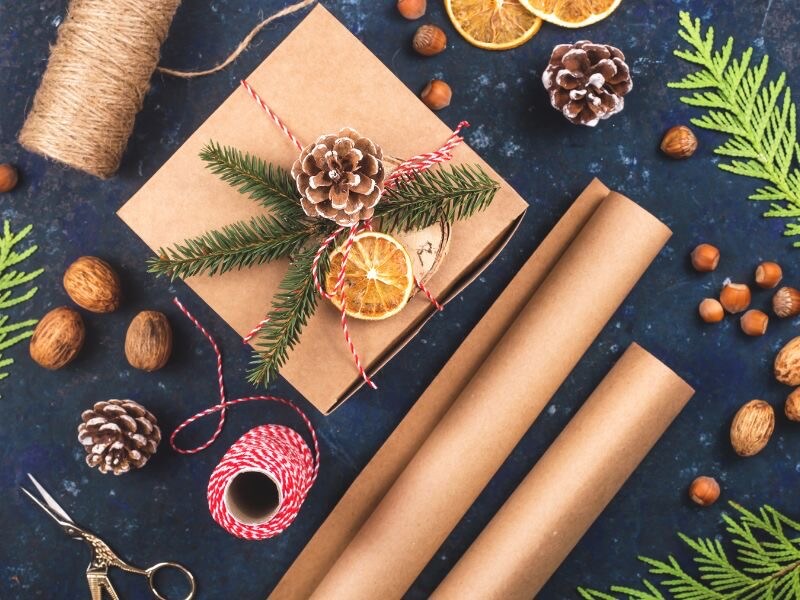 Well it's already that time of year again. A batch of mulled wine is currently brewing in my kitchen and Home Alone is on repeat. I have been busy searching the internet for my personal Christmas wish list to bring you the Ultimate Christmas gift guide for her. Hopefully this list will inspire your Christmas shopping and there is something here that the ladies in your life will just love.
You can't have Christmas without a Christmas jumper so be sure to check out my blog on my favourite Christmas jumpers for the festive season.
Be sure to start your shopping in plenty of time to ensure that your items arrive in time for Christmas day. With so many wonderful options out there – shopping for the ladies in your life from your mum, aunts, sisters or friends can be hard. Here are some of my personal favourites to add to your own Christmas wish list.
Beauty Christmas Gifts for Her
Now is the perfect time of year to treat the girls in your life to the beauty products they have been eyeing up all year but just couldn't bring themselves to splash out on. Chistmas is the only time of year that I will splash out on makeup and fancy creams (I'm usually saving my pennies for travel), so this is the time that I allow myself a treat. I carefully research the products that I buy because I know they will do me all year so here is my round up of the best beauty buys and Christmas must haves.
Ultraceuticals
Carefully curated for all skin types and concerns Ultraceuticals really is the gift of glowing skin. I have been using Ultraceuticals religiously for a few years now and highly stand over this brand. They have a few incredible gift sets that would make the most perfect Christmas gifts for your girls.
Hydrating Trio valued at €175.50 get it here for €135!
Brightening Duo valued at €105 get it here for €86
Image Skincare
Image skincare are also a favourite of mine and they always launch some really cute mini's and stocking fillers along with some incredible gift sets with clinical grade skincare for the skinthusiast in your life.
Icon valued at €121 get it here for €85. I would be lost without this cult-classic Vitamin C serum. An irresistible best seller in a deluxe size for that big-time glow.
Illuminate 4-step Radiance Regimen valued at €146 get it here for €110. Gift set includes facial cleanser, facial illuminator, daily matte mosturiser, hydrating hydrogel sheet mask and a cosmetic pouch.
Indulge Hydrating Self-Care Trio valued at €40 get it here for €30. Includes a Vital C hydrating anti-aging serum, balancing lip enhancement complex and a hydrating hydrogel mask.
NUXE
NUXE are always the perfect Christmas present for skincare lovers. The minute you mention the word NUXE you can almost smell it as NUXE products evoke a real sense of emotion with their addictive textures and scents. So, add some glitter to the life of someone special while also thinking of the planet and find the perfect skincare range for her from a selection of NUXE's range of iconic and eco-friendly gift sets. I always love unwrapping my Christmas presents to uncover a NUXE gift set because I know that I will smell damn good!
Ranging in price from €14.90 – €68 there is something for everyone. These are some of my personal favourites.
NUXE Certified Organic Care Collection valued at €50 get it here for €36.50
NUXE Honey Lover Gift Set valued at €42.50 get it here for €36.45.
And the perfect stocking filler NUXE The Prodigieux Trio Set €9.90.
Spotlight Oral Care
I personally have been a huge fan of Spotlight Oral Care and this is the brand that I use to whiten my teeth. Spotlight Oral Care's Gift for Her contains a 14 day course of Teeth Whitening Strips, a full sized Toothpaste for Whitening Teeth, Deluxe Teeth Whitening Pen, in a rose gold shade, Teeth Whitening Powder Diamond PAP+, a sustainable bamboo toothbrush, a Lip Scrub and exfoliating lip brush and a Sonic Facial Cleanser. Be warned! You are going to want one for yourself. Valued at €160 you can get it here for €90 through my link.
If you want to take things to a professional level you can from the comfort of your own home with the Professional LED Teeth Whitening System. I know that this one is going on my Santa list this Christmas.
Skingredients
The girls in your life will really be thanking you from their very pores for one of the ultimate skin nerd, Jennifer Rock's Skingredients gift sets. It is so important to support Irish businesses especially at Christmas. For any gal serious about their skincare and wants a gift that comes wrapped in the efforts of Rowan Atkinson's gift wrapping in Love Actually, then I suggest the The Rockstars Key Four Gift Set. It comes with 01 PreProbiotic Cleanser, 02 Skin Veg Hydrating Serum, 03 Skin Protein Retinoid Serum and 04 Skin Shield. It also comes with a free Cleanse off Mitt.
The Rockstars Key Four Gift Set is valued at €202.50 but you can get it here for €149.50.
Patchology
Patchology's range of Christmas gift sets are the ultimate in pampering and self-care. Patchology have a range of masks that will help your skin feel better, look brighter and get you ready for lots of festive fun!
From luxurious eye gels to face masks, hand masks and foot masks you can give the ladies in your life the gift of beautiful skin this Christmas. These sets are affordable, fun, easy to use and would make the perfect stocking filler.
Serve Chilled Eye Gel Party Kit €18. These bubble-infused eye gels serve major party vibes. Let them chill in the fridge while you prep for your next night out. Then pop them on for ten minutes to outshine those dark circles
Patching All The Way Eye Gel Set €13. This five-piece eye gel kit comes with everything you need to take on the winter weather and holiday shenanigans. Depuff after a long night with Rejuvenating Eye Gels. Glow brighter than the Christmas lights with Illuminating Eye Gels. Relax and repair tired under eyes with Restoring Night Eye Gels. Hydrate and brighten with this wonderful Patching All The Way Eye Gel Set.
Patchology Best in Snow Moisturising Kit €18 comes complete with two masks that slip on like socks and mittens. They will moisturise your skin faster than you can make a hot chocolate with marshmallows. All things cosy, please!
Olaplex
Olaplex Hair Repair Treatment Kit four hair-care heroes in this nourishing set ideal for breakage-prone hair. This personally was a game changer for me and my hair has never felt more healthy. Any lady in your life will be extremely happy with this gift. This treatment kit repairs damaged hair, strengthens bonds and protects hair integrity. This set contains all the products that you need for healthy hair and is incredible value compared to the cost of purchasing the products individually.
NARS
With 6 gorgeous shades to choose from NARS Rising Star Cheek Palette €54.95 is perfect for the ladies in your life who appreciate good makeup. Builds effortlessly and blends seamlessly onto skin, revealing colour in its truest, most vibrant form.
Dermalogica
Dermalogica is another skin brand that I have been loyal to for years because I love them so much. Dermalogica put healthy skin first, which is why they focus on quality ingredients that they have tried and tested and know work well. If you are shopping for someone who is hard to buy for, already has everything or is a true skin care aficionado then look no further than these Dermalogica skin care sets.
Dermalogica Cleanse and Glow Set valued at €173 get it here for €109
Dermalogica Brighter Skin Set valued at €259 get it here for €169
Dermlogica Double Cleanse Full Size Kit €99 get it here for €69
Luxury Christmas Gifts for Her
NEOM
NEOM Winter Wellbeing Wonders Candle Trio €50.95, features three luxurious candles from NEOM. Set includes Christmas Wish, a comforting blend of 13 pure essential oils including mandarin, cinnamon and tonka bean to help you relax and unwind, while surrounding your home with the soothing, traditional scent of Christmas. Perfect Peace, a wonderful blend of 25 pure essential oils including pine, myrrh and lime peel. Breathe deeply and feel your tension lifting away, as your home fills with this bright and uplifting festive fragrance. And my favourite Cosy Nights, a rich blend of pure essential oils including sandalwood, frankincense and nutmeg. Sophisticated festive aromas of blazing embers and smoky firewood help you to relax with the memories of snuggling by an open fire on a warm, winter night.
Verry Kerry Luxury Robe
These stunning kimono dressing gowns will make those ladies in your life feel amazing! They can simply be worn in the comfort of your own home or out and about on your travels; poolside, beach, festivals or parties. They make an incredible Christmas present for new mums and brides and everyone in between.
Create effortless elegance in these unique and luxurious robes, ethically and sustainably made. Unique hand drawn designs are screen printed with earth friendly dyes on organic bamboo silk or organic cotton.
Shop your Verry Kerry Robes here.
Tom Ford Black Orchid Eau de Parfum
A sultry fantasy, inspired by the rarest of flowers. Tom Ford's Black Orchid Eau de Parfum Spray laces dark and tempting accords together in a spiced floral fusion, with hints of the extraordinary orchid seeping through. Perfect for that lady in your life who likes to indulge in luxury.
Shop Tom Ford Black Orchid Eau de Parfum here.
Aromatherapy Associates Ultimate Bath and Shower Oil Collection
Discover the healing powers of aromatherapy with Aromatherapy Associates' Ultimate Bath and Shower Oil Collection, comprising ten soothing bath and shower oil blends in luxury discovery sizes. It comes presented in a stylish gift box making it the ultimate luxury gift.
Outdoor Christmas Gifts for Her
Animal Women's Ribbed Beanie
Stay warm and stylish in Animal's Womens Ribbed Beanie €15. Cut from a soft wool mix fabric, it has a hint of stretch for a perfect fit. Finished with the brand's iconic Claw decal and a fun pompom it's a cold-weather essential for the woman in your life that loves being outdoors.
Mountain Warehouse Knitted Mittens
Keep your hands feeling warm and cosy during low temperatures with these cute Salzburg Kitted Stripe Mittens €10.99. Lightweight and warm, in a chunky knit design, with a soft polyester lining – perfect for everyday wear during winter walks and commutes.
Glitter Women's Fairisle Beanie
Keeping you warm and cosy this winter, this gorgeous Glitter Women's Beanie €11.99 is made with a creative Fairisle knit upper and topped with a decorative pom pom – lined with fleece for a soft and insulating finish.
Jewellery Christmas Gifts for Her
Let's face it! What girl doesn't love jewellery? Whether it is designer or high street, delicate or statement, a piece of jewellery can really show someone that you care. Here are my favourite pieces this season!
Thomas Sabo Star and Moon Necklace
This creative vintage-inspired moon and star compass necklace for women reminds you of the motto that the best time to be happy is right now! Embellished with sparkling multi-coloured stones, both celestial bodies spin around their axis in the centre of this detailed lucky charm. Every time they spin, they provide you with a piece of their luck. The Women's necklace is made from yellow-gold plated 925 Sterling silver and crafted by hand.
Estella Bartlett Statement Moon and Stars Necklace
If you love the Thomas Sabo necklace above but don't quite have the budget for it then this is a more budget-friendly version (€28.50). The stars and the crescent moon evoke a timelessly appeal, while the faceted crystals will completely brighten up your look. The necklace comes with an adjustable chain.
Alex and Ani North Star Charm Bracelet
This Alex and Ani North Star Charm Bracelet would make a gorgeous gift for someone that you think is feeling a little lost this year. The North Star is abeacon of hope and is a lovely reminder to just follow the light and you will never truly be lost. It's a lovely motivational Christmas present with a beautiful meaning.
Astrid and Miyu
With an open style, this Astrid and Miyu Aura Opal Ring features a dreamy opal stone and sparkly crystal inlays. It is a beautiful mystic piece of jewellery that you will never want to take off.
Missoma
These stunning Missoma Hot Rox Gemstone Mini Hoop Earrings €140 will add a gorgeous pop of colour to any jewellery collection. Created from recycled gold plating on Sterling Silver, each piece is elegantly decorated with multi-coloured precious gemstones. These earrings are perfect for styling alone, or wear alongside other gold earrings for a curated stack.
Cosy Christmas Gifts for Her
You can't come to my blog without knowing that I'm all about the cosy! The perfect antidote to dark, cold and creepy is light, warm and cosy. Here are some of my favourite items to keep you girls snug and cosy this Christmas.
Mountain Warehouse Women's printed Pyjama Set €35.99 is perfect for relaxing at home. They have such a cute design and come with elastic cuffs and adjustable waist for extra comfort.
Wrap up warm in this snuggly Double Fleece Melange Blanket €29.99. It is lined with a Sherpa Fleece layer for extra warmth and comfort.
Animal Women's Adjustable Slipper Boots €55. Your feet will never be as warm and cosy. Crafted from recycled materials inside and out and lined with plush recycled fleece they perfectly combine comfort and style. They also have a really good grip and are sturdy enough to wear outdoors in dry weather.
I am also obsessed Fazl socks for the ultimate comfort. Every time you purchase Fazl, you are helping to provide food, shelter, education, and clothing to orphaned and destitute children in India. And that's not all! They give Fair Trade wages to the artisans who hand make every item. These socks are traditionally made, luxuriously comfortable and handmade by skilled workers in the Himalayas.
So there you have it guys! That is my ultimate Christmas Gift Guide for her. I hope this gift guide will inspire you and help you shop for all of those wonderful ladies in your life.
*DISCLAIMER* Some of the items above have been gifted to me, but you guys know me by now, I would never recommend anything I haven't tried and loved to you guys. Some of the links are also affiliate links meaning that if you shop through my link I will earn a small comission from the company at no expense to yourself. This helps support this blog so any support is much appreciated.
Until next time you crazy kids!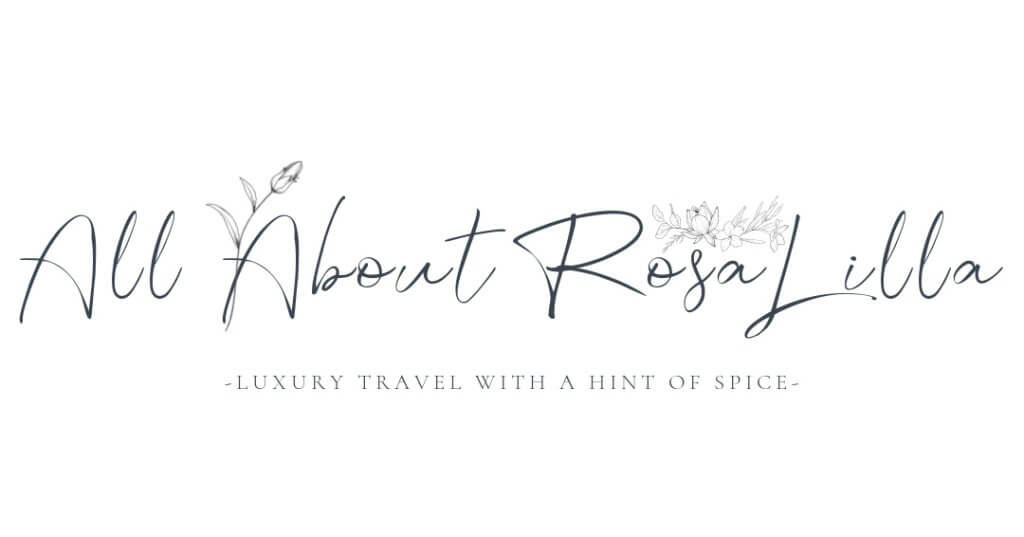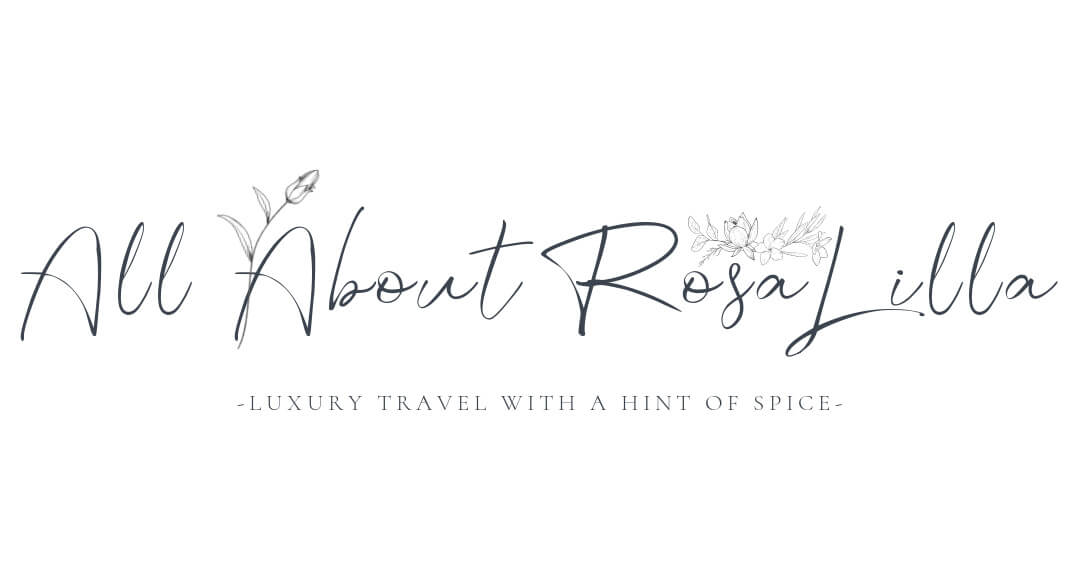 Sharing is sexy!