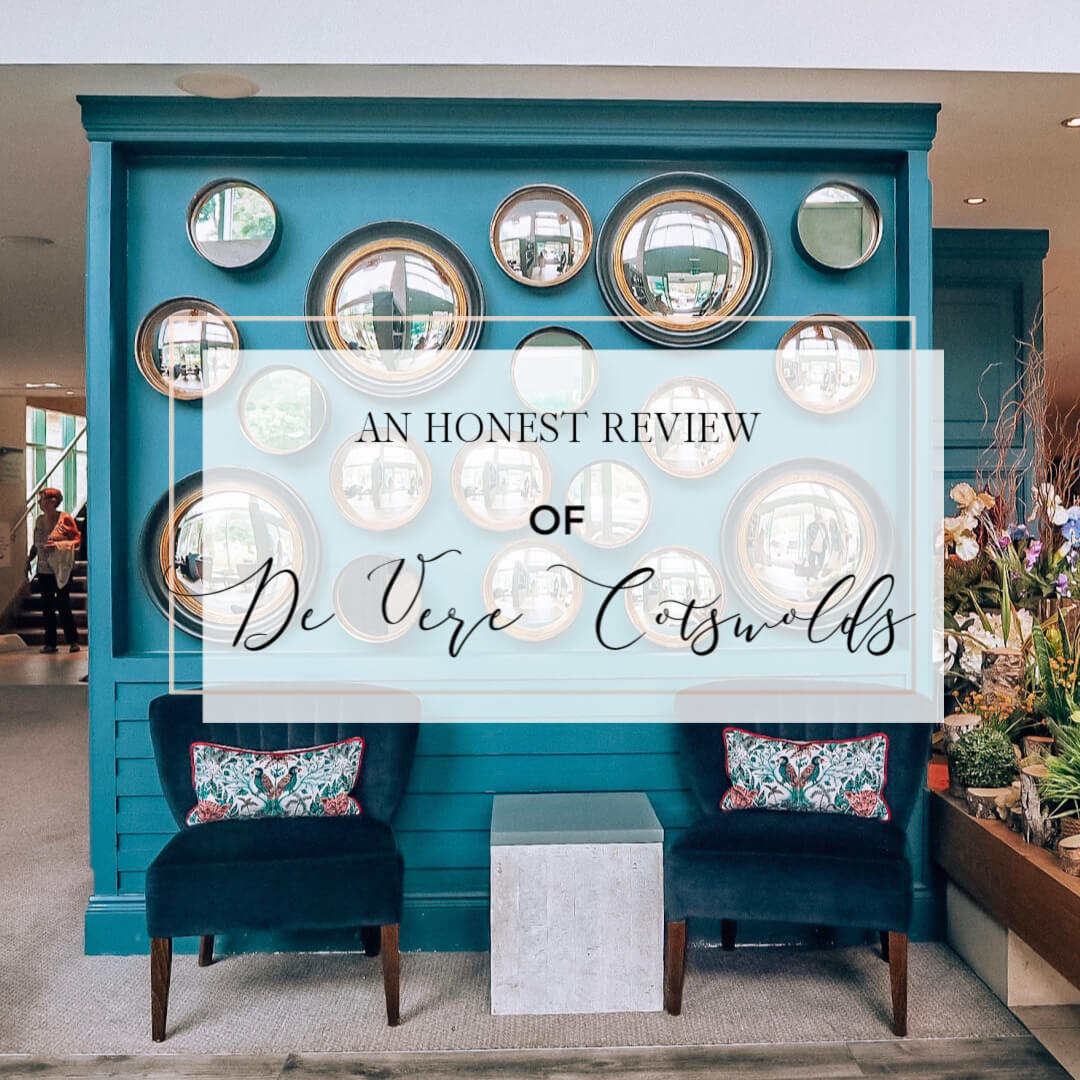 If you have been following along on my Cotswolds roadtrip on Instagram you will know that we have decided to stay in a different location every night to show you the best of what the Cotswolds has to offer. Myself, Aaron and Mister Lavin were kindly invited to stay at De Vere Cotswolds Water Park Apartments and Hotel and after a few hours on the road, we were extremely excited to arrive at this beautiful place.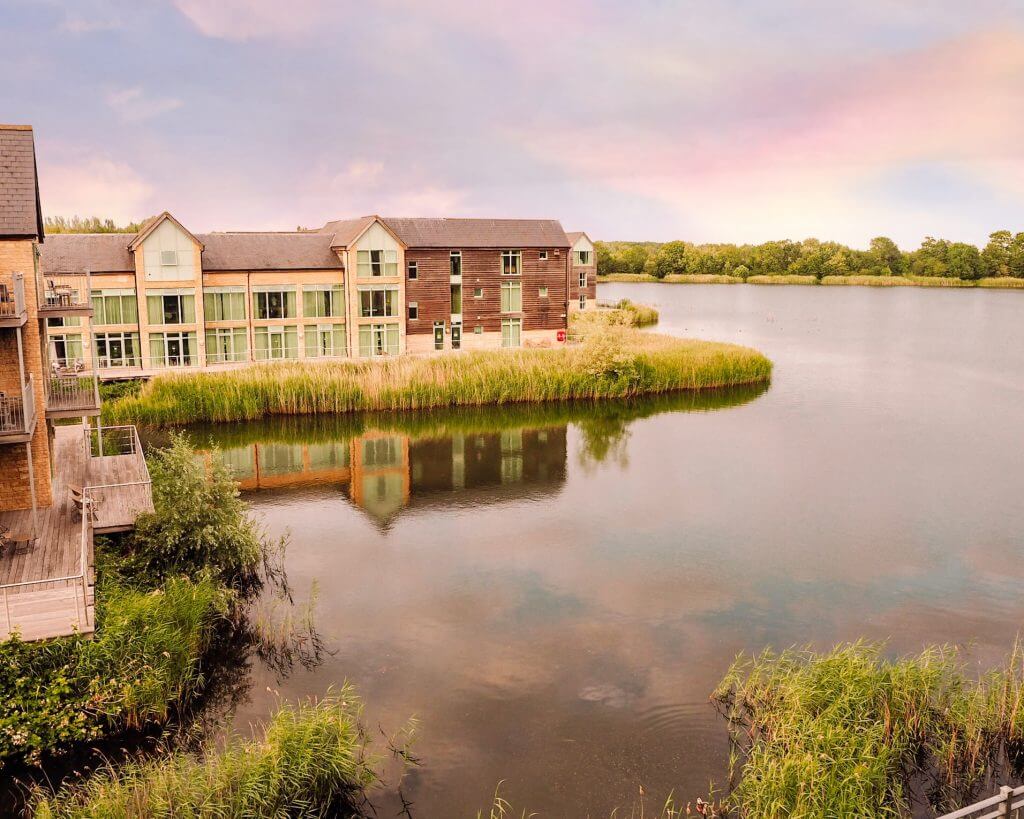 The hotel is set in the most picturesque location surrounded by 152 lakes that spread across the unique Cotswolds Water Park. The minute we began our drive into this stunning location I just knew that it was going to be the perfect place to relax.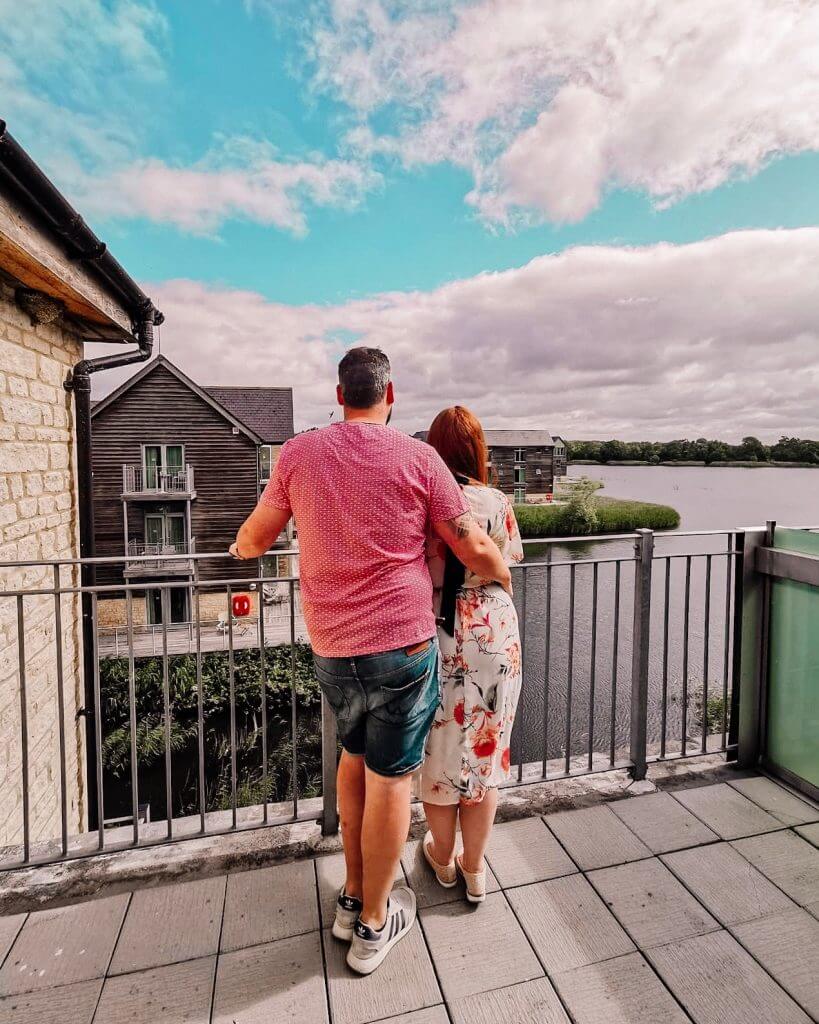 This hotel is the perfect sanctuary. With extensive grounds, home to nature reserves and alive with wildlife, to explore, aswell as the glorious Cotswolds beyond, De Vere Cotswold Water Park Apartments and Hotel offer a wonderful retreat from the outside world.
First impressions of the hotel was that it was massive. In fact there was very little parking space left as the hotel was very busy, so after eventually finding parking we had quite a walk with our bags to reception and again to find our room. My advice would be to take advantage of the bag drop at reception before going to find parking.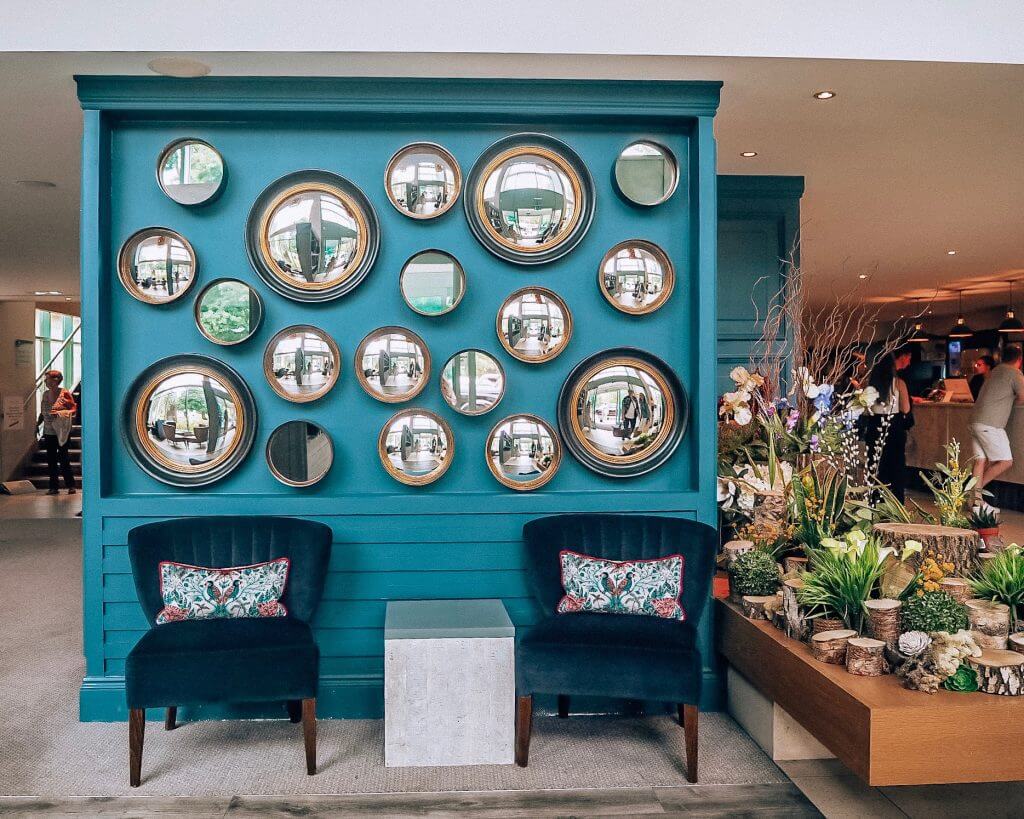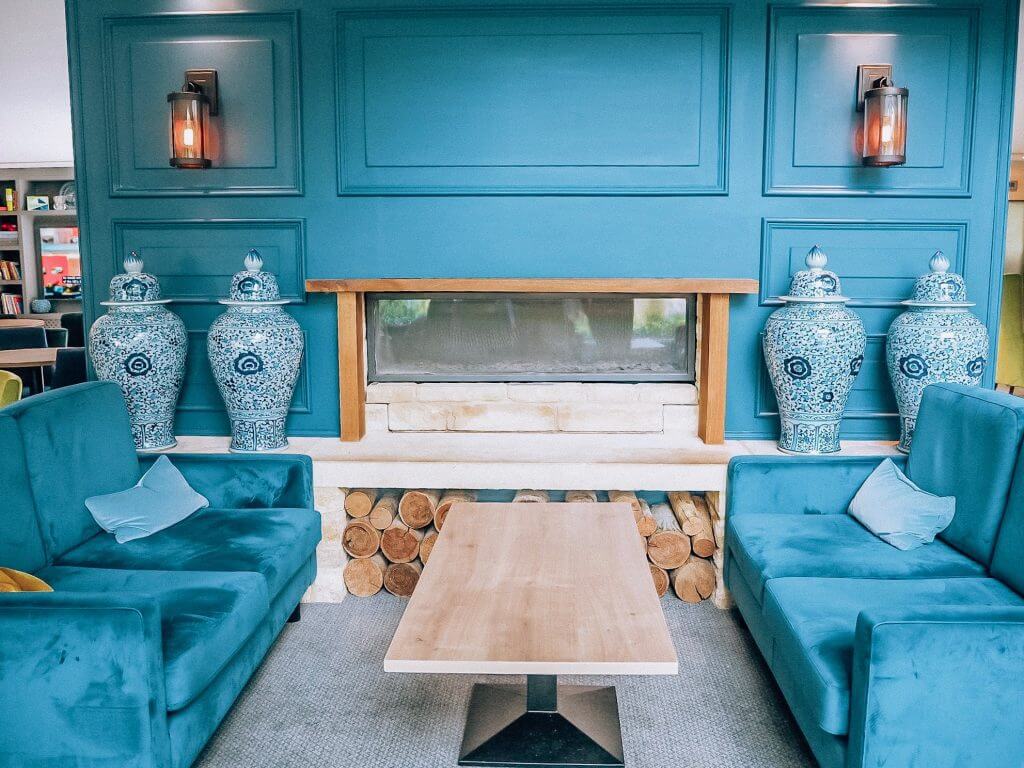 Our room was Huge with a capital H!! After three days on our Cotswolds road trip sharing a hotel room it was a welcome surprise to find that not only did we have our own bedrooms and bathrooms, but we had a very large separate living area and fully equipped kitchen.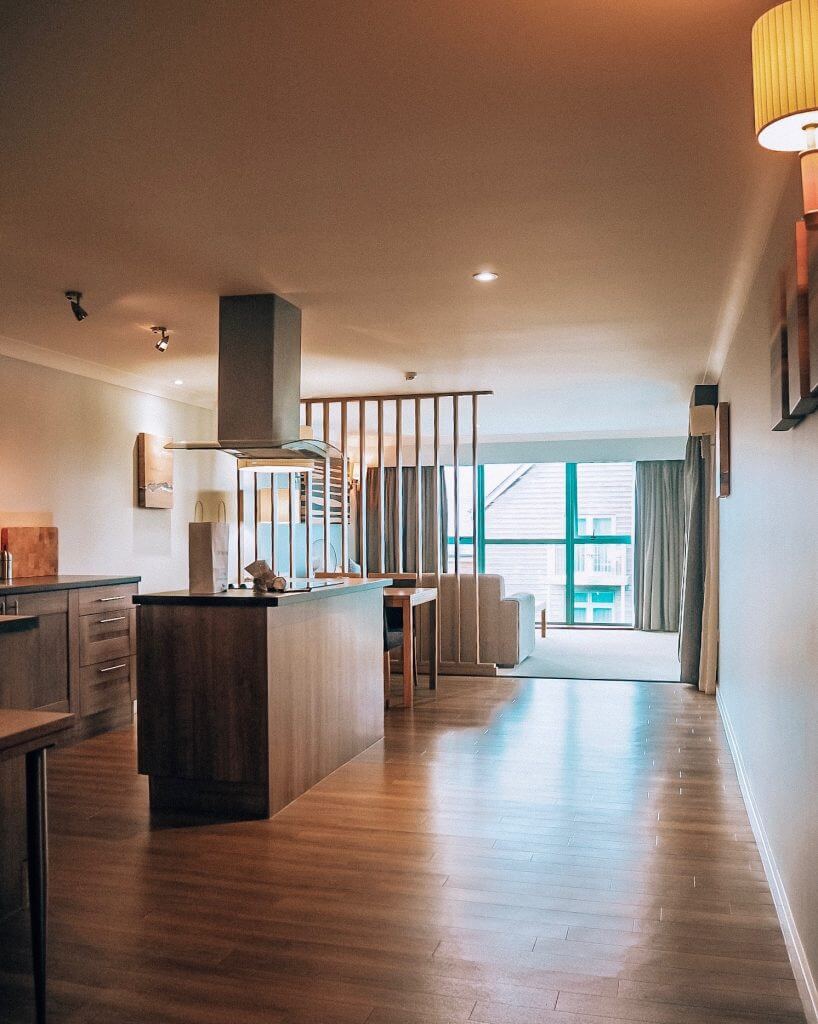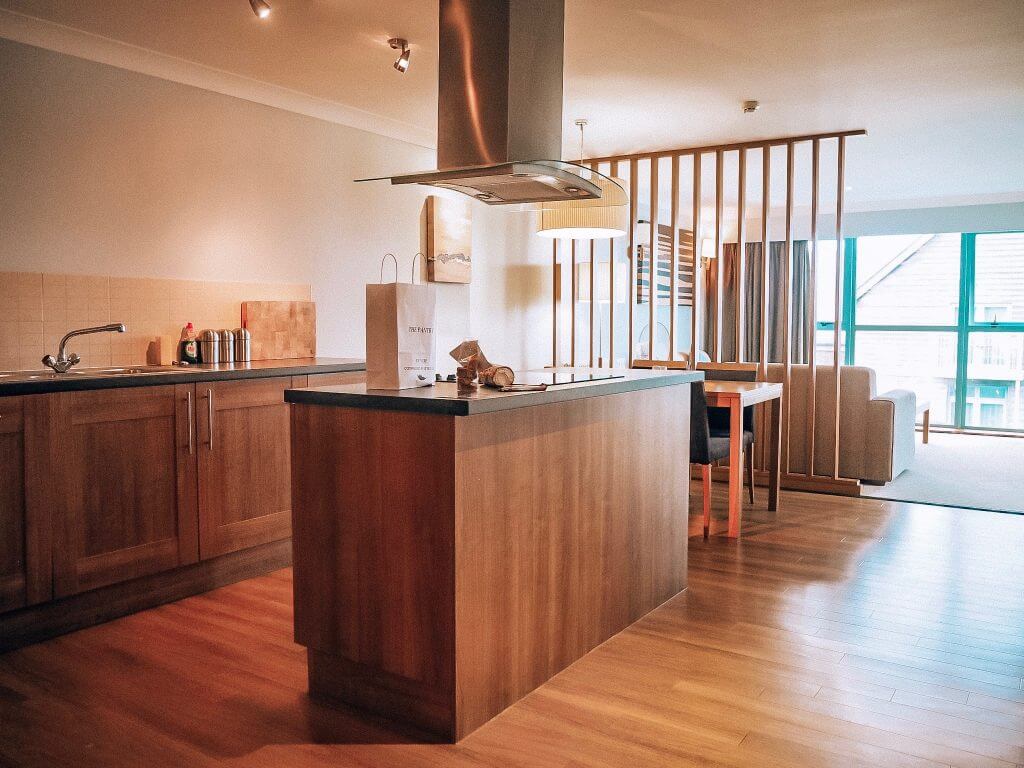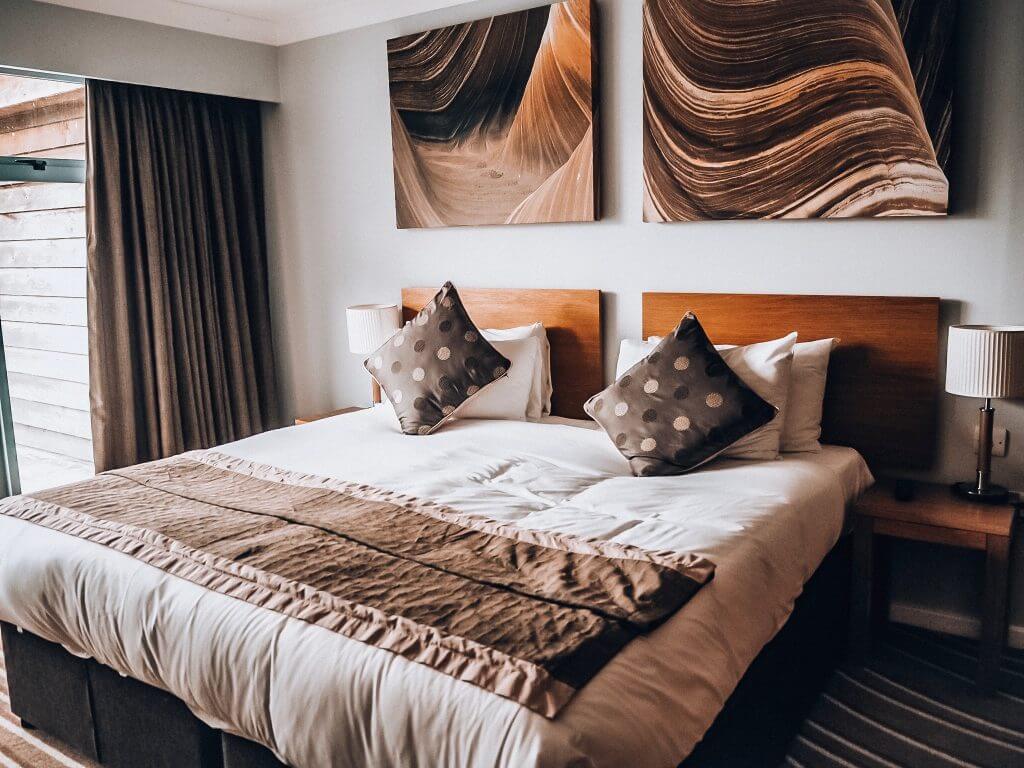 The extra space was very welcome and you can easily see how this place suits families in particular. You also have the advantage of being able to self-cater to keep expenses low, especially if you are catering for a large family. In fact, De Vere Cotswolds Water Park runs it's own Pantry at reception where you can pick up your own supplies, including wine.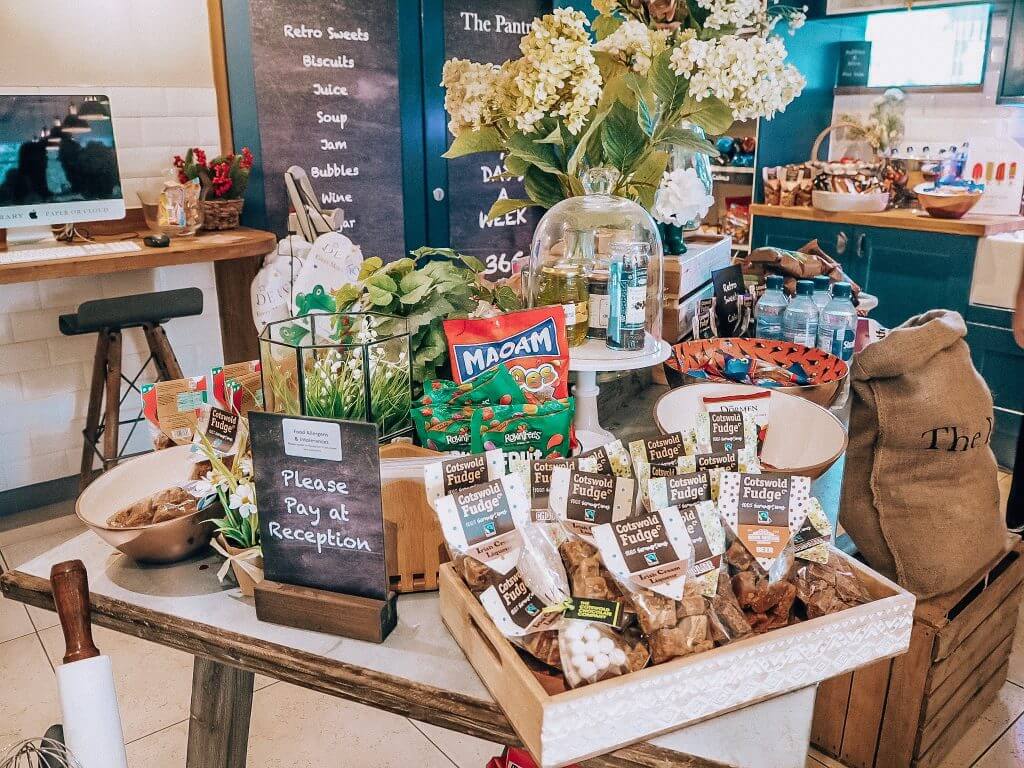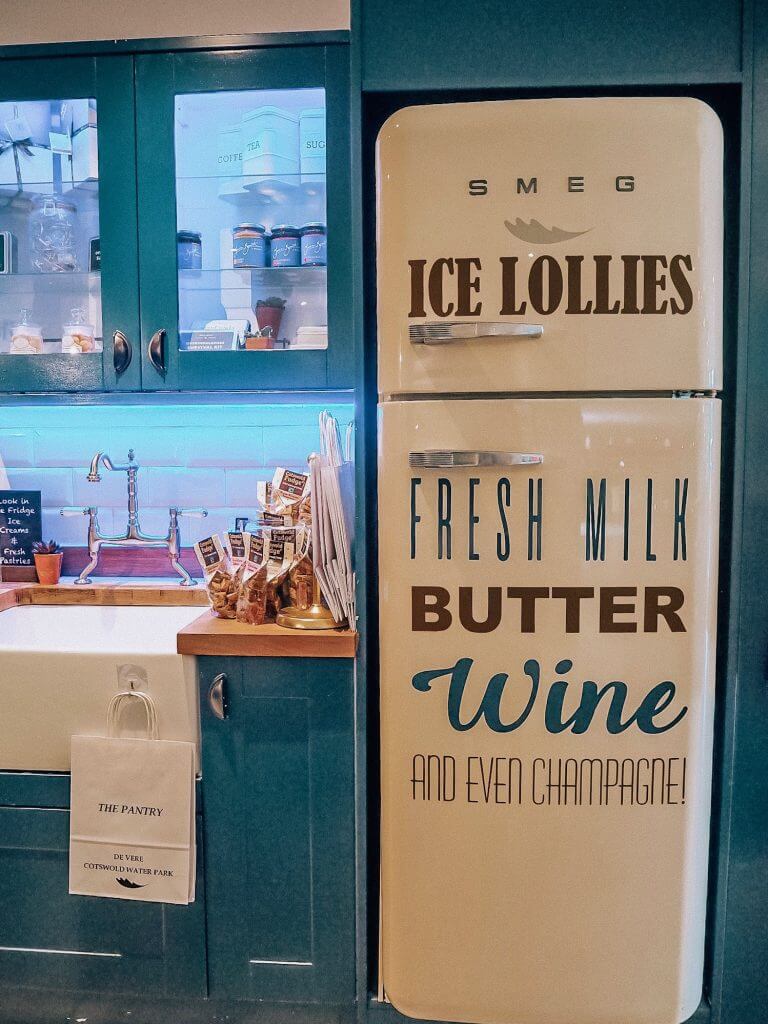 The weather was gorgeous when we arrived so we immediately wanted to take advantage of the swimming pool and thermal suite. We quickly changed into our swimsuits and headed to the spa. I had envisioned switching into full on relaxation mode but the pool was very busy with young kids splashing. If there is one thing I hate most in the world it is getting splashed in the pool (most hated is someone kicking the back of your chair on an entire flight) so I didn't stay too long.
The pool also seemed quite small for a hotel of this size so there were problems with crowding and cleaning up of towels discarded along the poolside. In my opinion, due to the large number of families that stay here, the hotel would benefit from having a seperate children's and adult's pool.
The issue of how busy the hotel was also reared its head at Dinner. We had pre-booked a table for 8:30pm and puntual as we are, we arrived at 8:20pm and were shown to our table. The restaurant was The Old Boathouse and was seperate to the hotel building. Inside the decor was beautiful and there were outside tables with views over the lakes to enjoy. The setting was just magical but it was impossible to enjoy it because of how busy and manic the dinner service was.
As I mentioned we sat down to eat at 8:20pm. After about 5 minutes our lovely waitress came to take our food order. We ordered simple to prepare dishes as we had a large lunch earlier in the day. I ordered a starter dish of Goat's cheese and a portion of fries as my main course. Aaron ordered a burger and chips and Mister Lavin ordered Fish 'n' Chips. It was 9:40pm before our food arrived to the table!!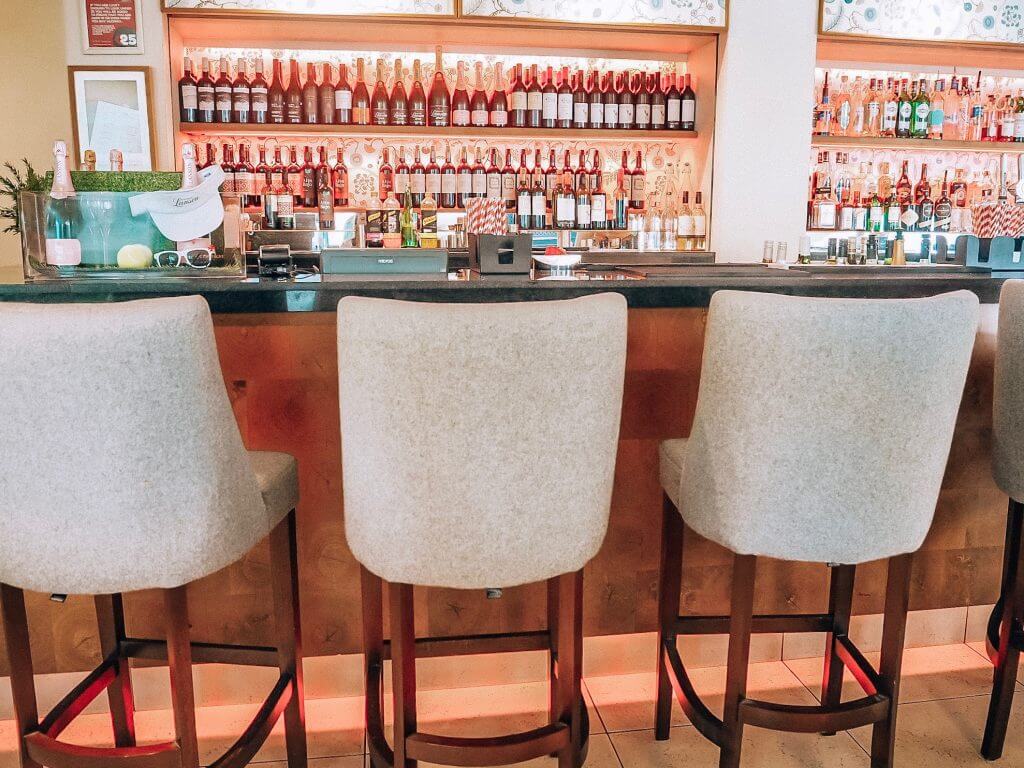 In my opinion it is ridiculous to leave customers waiting for over an hour for food without even addressing the issue, especially when the food ordered were simple dishes. When I approached the restaurant manager to explain that our food still hadn't arrived after an hour she barely had the time to discuss it with me but she did send a free drink to the table to apologise. While my stay in the hotel was complimentary I was paying myself for our meal. The meal cost over £80 and while it was lovely when it eventually did arrive I felt it was extremely over priced for such basic dishes.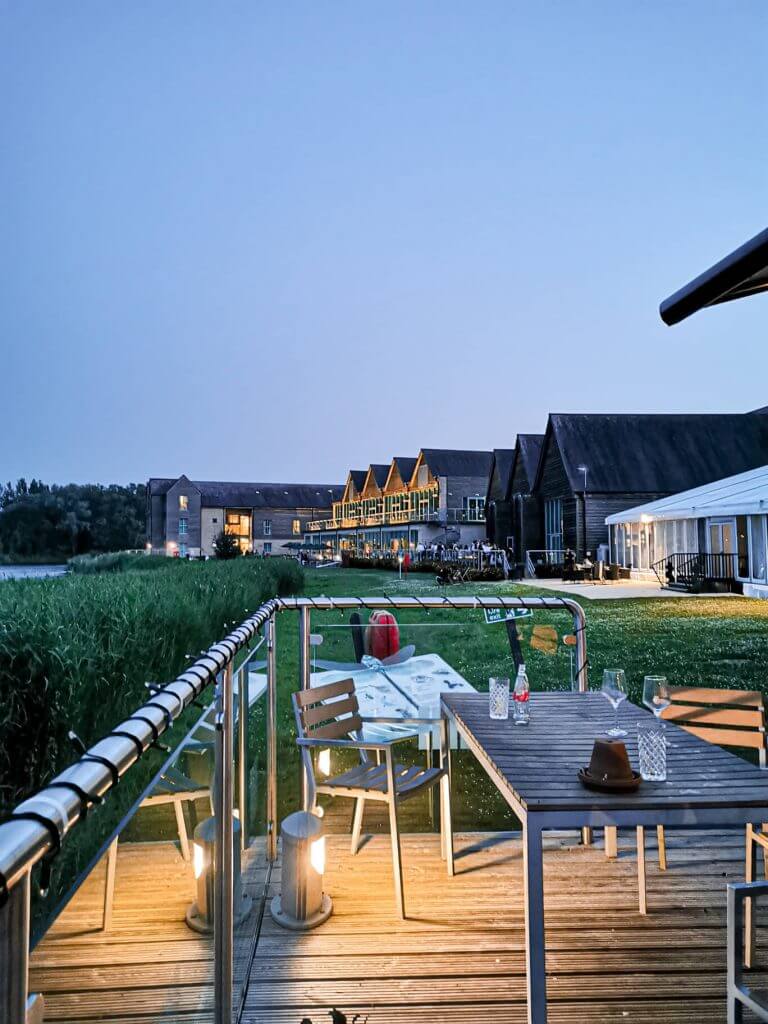 I would have had no problem paying that for a meal I could enjoy peacefully, with a glass of wine enjoying the peace and tranquility of the lake. Instead what we got was a busy restaurant, Burgers and chips and a wait of over an hour to be served. There seems to be a fundamental issue with the ability of the staff to deal with the large volumes of people that stay here. The staff themselves are lovely but they simply have too many people to look after. I have stayed in busy hotels before during peak season that have been run far more efficiently.
The same issues arose at breakfast. Queues of families waiting to be seated with no one at front of desk. When we were eventually told to find a seat it was hard to find a clean table as the staff were too busy to clean them off as people left. Breakfast was a buffet style English breakfast of beans, eggs, mushrooms, rashers and sausages. We again had to ask for cutlery for our table and coffee which took over 20 minutes to come. When a pot of coffee did arrive there were no cups so again there was a wait and another while we waited for the milk jug to be refilled. At that point our food was well and truly cold.
It is a little disappointing because this hotel has so much potential and the setting is more than idyllic. I hate being negative about places that I have stayed but I always want to be honest with you guys so that you can make your own decisions about where to stay. It would be a nightmare for me to recommend a place to you and have you hate it.
The De Vere Cotswolds Water Park Apartments certainly has its good points but for me some negatives really tainted my stay here. I guess it is important to decide just what you are looking for from a hotel stay. This place is perfectly located for exploring The Cotswolds and the rooms are huge. The decor of the hotel and apartments is also gorgeous and most importantly for me in a hotel, it is clean. If you are happy self-catering and perhaps traveling with a large group or family then this is the place for you.
This hotel had the best setting but personally it was my least favourite of the four hotels that we stayed in during our Cotswolds roadtrip.
You can find my reviews of the other three hotels here:
Billesley Manor (where Shakespeare actually wrote As You Like It)
A guide on the best villages in the Cotswolds
**Disclaimer: My stay at De Vere Cotswolds Water Park Apartments was complimentary. All opinions are my own**
You can read more about what to pack for a weekend in the Cotswolds here and if you are planning on spending Christmas in the Cotswolds we have a full guide on how to have the best Cotswolds Christmas.