Planning a New York trip? A list of free things to do in NYC in Summer
Free Summer activities in NYC
This New York City guide will help you plan your New York trip with a break down of free summer activities in NYC and a list of free things to do in NYC in summer.
New York is the city of dreams. It is hard to explain exactly what it is that I love about New York. It's overcrowded, dirty and worst of all overpriced! But at the same time it is so beautiful and charming, filled with the most passionate driven people. It possesses an energy that is hard to find any where else in the world and this city makes you feel alive. I did mention it's expensive right! I am here to here with a list of completely free things to do in NYC in Summer. So let me help you plan your New York trip and find the best things to do in New York city for free.
New York is EXPENSIVE!
There is no getting away from how expensive this city is. You are charged for everything all sprinkled with tax on top. I was lucky enough to have a sponsored trip here with my family but even without the cost of a hotel I could still feel the debit card screaming at me every time I had to use it. A friend recently told me that despite paying almost $2000 for a week's hotel stay in the Big Apple, she was charged a further $300 taxes at check-in and had $600 frozen on her card for a deposit and facility fees. Even in the hotel we stayed in, Hotel 50 Bowery, it would have cost us $300 for the 3 of us to just sit at the rooftop bar in our own hotel and enjoy the views!! Needless to say we politely declined.
So while the hotels are pulling on your purse strings I am bringing you a list of the best free things to do in NYC that you can enjoy with your family.
Free things to do in NYC
Kayaking in the Hudson River
Bring out the water baby in you and kayak New York city's most famous waterways for FREE! This is not only the perfect way to cool down from the city's insane summer heat, but it will teach you a new skill, get you outdoors, and best of all it won't cost you a penny. It is the perfect Summer activity to check off your bucket list and burn off a few calories while you are at it. And just think about those amazing views!
Where to go?
Hudson River Park offers two great opportunities for you to get your feet wet. Pier 96 and 72nd Street provides free kayaking organised by Manhattan Community Boathouse. They offer 20-minute free rentals on a first-come, first-served basis. All participants must sign a liability waiver and know how to swim. Those under the age of 18 must be accompanied by a parent or legal guardian who can sign their waiver. Paddlers under the age of 16 must also share a boat with an adult.
Pier 26 also works with the Downtown Boathouse. Both places offer free kayaking from Spring through Fall (weather permitting) so be sure to check out their individual websites for all the details.
Staten Island Ferry
Ditch paying for a trip over to the Statue of Liberty (which is totally overrated if you ask me) and get up close and personal with lady liberty on the Staten Island Ferry. The ferry is completely free and in my opinion gives you the best views of the city. Watch the skyscrapers assume postcard dimensions of grandeur behind you and prepare to capture those iconic city views with your camera.
This was one of our most memorable things that we did on our New York trip and the best bargain by far.
The ferry runs as a commuter ferry that crosses back and forth from The Whitehall Terminal beside Battery Park at the tip of Manhattan to the St. George Terminal on Staten Island. The ferry even runs 24 hours a day, so you could even use it twice to get both those daytime and nighttime views.
To get to the Whitehall terminal take the 1 train to South Ferry or the R train to Whitehall Street, which is a short two block walk to the terminal. On a side note, if you are on a budget, the subway is a great way to get around. It costs $32 for an unlimited weekly metro card so avoid those costly taxi prices.
The ferry ride each way is approximately 25 minutes. When you reach the other side you have to get off even if you plan on immediately returning. We decided to get off and explore the immediate area on Staten Island and maybe grab some dinner. We were extremely disappointed because most restaurants in this area were run down and closed.
That is not to say there aren't some lovely areas to explore on Staten Island but do your research as it may require a metro or bus ride because there is nowhere in the vicinity of the ferry terminal, which if you ask me is a completely wasted opportunity to showcase the island. Especially with the perfect views of the Manhattan skyline. If you do plan on immediately returning simply get off the ferry and join the queue for the next ferry departing for Manhattan. If you are doing this, a return trip will take about an hour.
Walk the High Line
The High Line is the most unusual city park built on an abandoned elevated railroad and is one of the more unique free things to do in NYC. It runs from Gansevoort Street up to 34th Street. Looking at the city from above gives you such a wonderful perspective of New York City.
You can simply stroll this park at your own pace, day or night. The history of the park should not be ignored though. From stories of Titanic survivors to the controversies over the changing cultural landscape of the centuries-old neighborhood of Chelsea. You really get a feel for 1800's New York City through to the modern day.
Dotted along the grated overpass are food stalls, restaurant pop-ups and the most magnificent views of the city. On Tuesdays the Amateur Astronomers Association meet up and set up telescopes to offer explanations of what is going on in the sky. So head there at dusk, grab yourself a glass of wine at nearby wine bar Terroir on the Porch on 15th Street and stargaze the night away.
Watch a movie under the stars.
Watching a movie under the stars in New York City was on my bucket list for so long. There are screenings of an eclectic mix of Hollywood golden age classics, action blockbusters, cult-favourite comedies or family-fun animations throughout the summer. So grab a picnic blanket and some movie snacks and enjoy the ultimate New York memory.
For the full list of screenings check out nycgovparks.org
New York Public Library
The New York Public Library can be found at 5th Ave and 42nd street and is fronted by two marble lions named 'Patience' and 'Fortitude'. It is not only extremely beautiful on the outside but stepping into the Rose Main Reading Room, fit for 500 patrons, and seeing those reading under the library's original Carrère and Hastings lamps will take your breath away.
The book lover in me could quite easily sit here all day and there is no better place to cuddle up with a good book. This is the perfect place to spend a rainy New York day. There are exhibits here too, including a copy of the original Declaration of Independence, a Gutenberg Bible, plus over 430,000 old maps. Free tours are available at 11am and 2pm Monday to Saturday and 2pm on Sundays. Please note that during the Summer months it is closed on Sundays.
SummerStage
For music fans make your way to the SummerStage in Central Park. Every summer in conjunction with Good Morning America a series of artists play free early morning concerts in Central Park. The iconic SummerStage mainstage is situated at Rumsey Playfield. But the series is by no means a Manhattan-centric affair, with concerts taking place all summer at parks and outdoor spaces throughout New York City.
The list of who is playing varies greatly. We were lucky enough to catch the fabulous Florence and the Machine which will go down in history as one of my favourite memories all for FREE.
Coney Island
Using your metro pass you can get out to explore the wacky and wonderful sights of Coney Island for free. Coney Island is the perfect place to escape the city's heat and explore New York's alternative side. There is no need to eat in a fancy restaurant. Instead make your way to Nathan's and have one of his world famous hot dogs for about $6. I can vouch that they are seriously yum!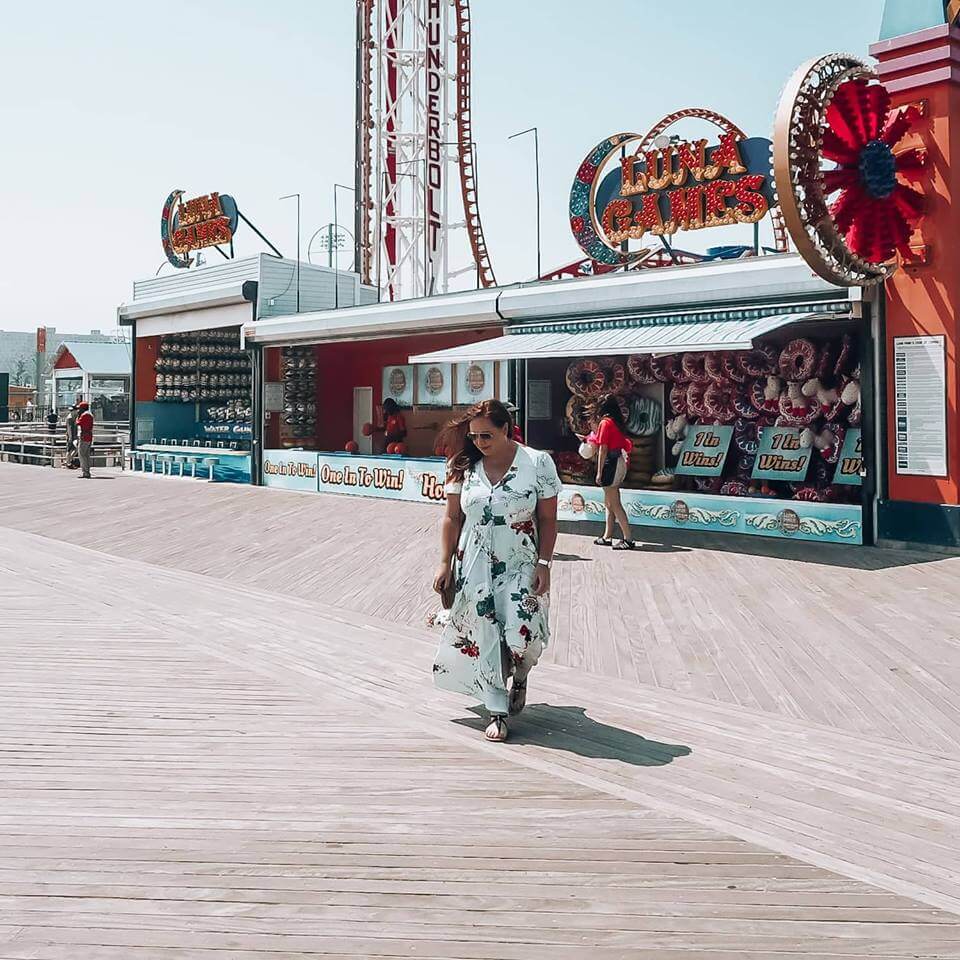 Stroll Central Park in Manhattan
No trip to New York City is complete without a stroll around Central Park. I know it is pretty obvious for me to say that a trip to the park is Free but, with over 800 acres of green space, there is so much to do here. Here you will find nature lovers, bikers and joggers, getting their fix of greenery in a concrete jungle every day. In the Summer you can enjoy the Carousel and the Central Park Zoo, whilst in the winter you can take a twirl on the famous ice rink.
Central Park really is an oasis in the hustle and bustle of the city and is the perfect place to escape. What better way to escape the chaos of the city than joining the sunbathers for a picnic in Sheep Meadow or on the Great Lawn. If you stay after sunset you may even be lucky enough to be serenaded by one of the many live performances that occur here. Don't be surprised to hear the dulcet tones of The Metropolitan Opera or the New York Philharmonic. Yes dreams really do come true!
Soak in the views from the Brooklyn Bridge
As Walt Whitman aptly describes it, the view from the Brooklyn Bridge is without doubt "the most effective medicine my soul has yet partaken". It can get pretty crowded here so the best times to soak in those views are early in the morning or just as the sun sets.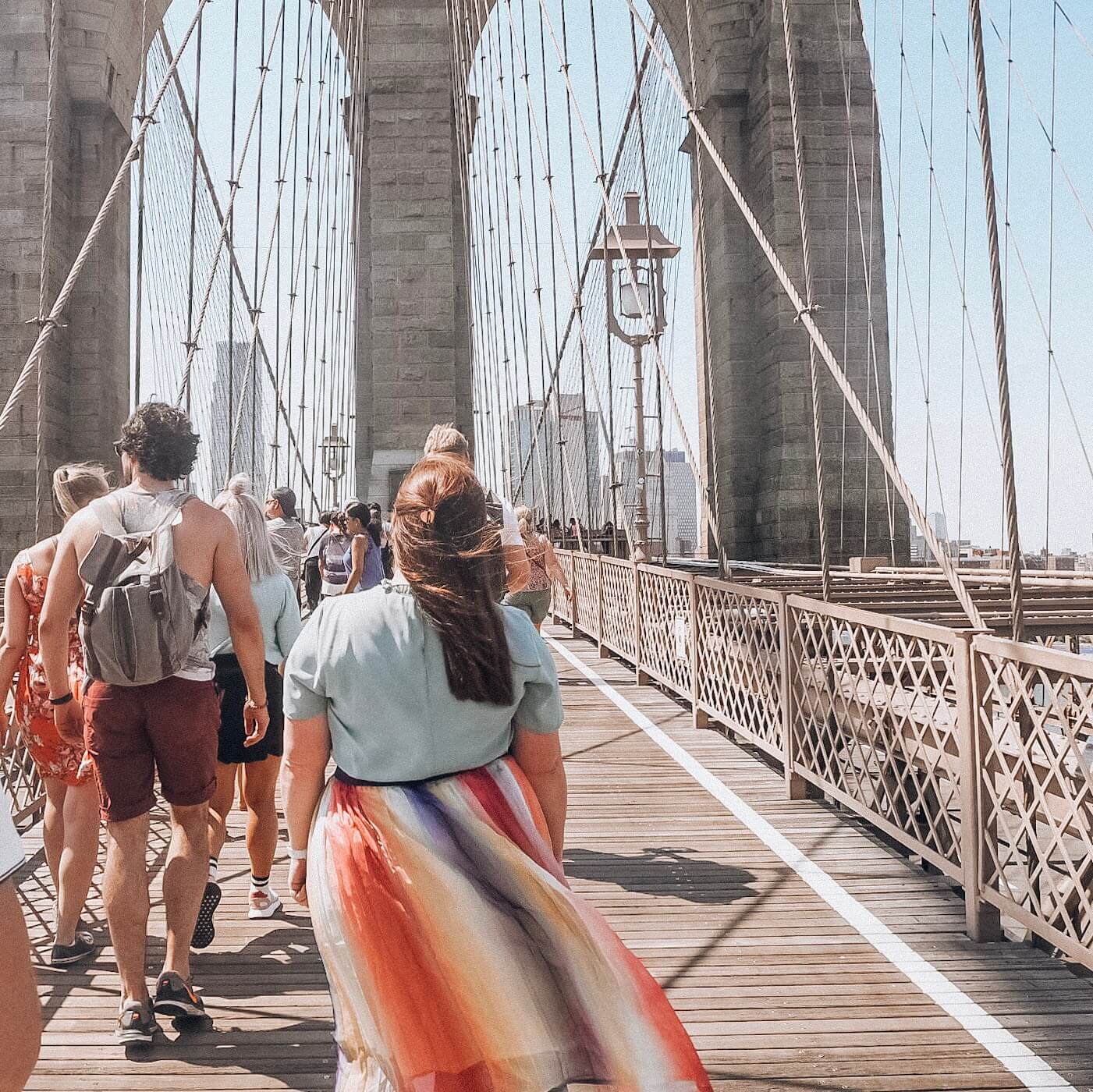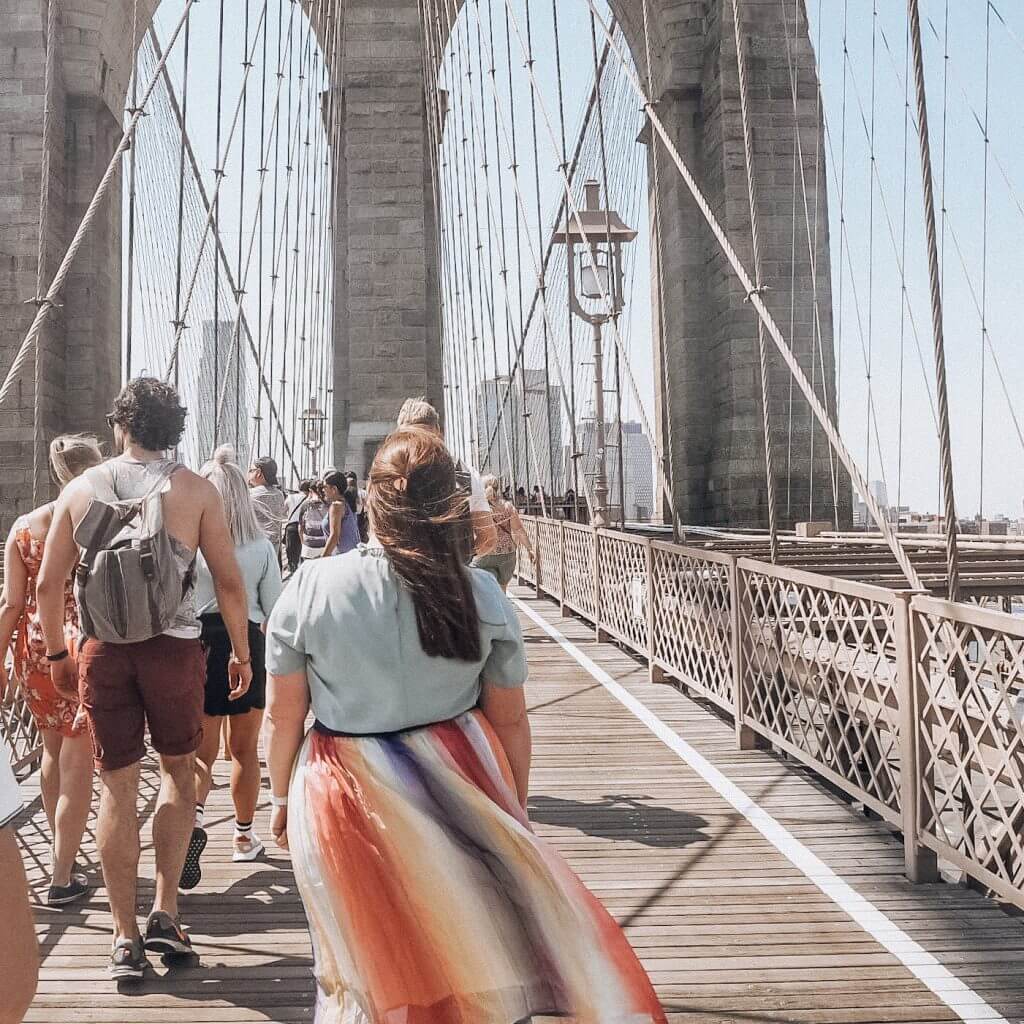 Friday evenings at MoMA
If like me you want to see Van Gogh's The Starry Night or Picasso's Les Demoiselles d'Avignon, but want to avoid the hefty $25 entrance fee, head to New York's Musuem of Modern Art on a Friday Evening. Admission is free for all visitors during UNIQLO Free Friday Nights, every Friday evening from 4:00 to 8:00 p.m. The line for UNIQLO Free Friday tickets begins at the Museum's 54 Street entrance. Your UNIQLO Free Friday Night ticket permits entry to all Museum galleries and exhibitions. Film admission is free, but a separate ticket is required.
Tour the Federal Bank of New York's Gold Vault
This attraction might not be as well known as the others but is fascinating none the less. The Financial District's Federal Bank of New York holds more than 6,500 tons of gold. The building dates back to the 1920's and is definitely worth the visit. Most of the gold arrived after World War II and anyone can sign up for a free tour of the gold vault on weekday afternoons.
Find the Whispering Gallery in Grand Central Station
Grand Central Station is defintiely worth a visit even if you don't plan on catching a train. The main foyer of Grand Central Station will be familiar to you from the numerous TV shows and movies that it features in. The 102 year old train station literally glows with the grandeur of times gone. Find the Whispering Gallery under the Guastavino-tiled arches near the Oyster Bar. When two people stand at diagonal arches and whisper to each other , their voices ring through like you are speaking to them on a telephone. Don't believe me? Go try it. It is one of the most alluring secrets of the city.
Tour the Brooklyn Brewery
The Brooklyn and Williamsburg neighbourhoods are certainly worth a visit. You can spend many hours taking in the views from Brooklyn Heights or DUMBO. Whilst these neighbourhoods are really pretty, in Williamsburg you can also visit the pioneering Brooklyn Brewery to sample some beer in the tasting room. There are free tours every half hour on the weekends, so get there early to ensure a spot.
Vessel
The extraordinary centerpiece of Hudson Yards is its spiral staircase, a soaring new landmark meant to be climbed. This interactive artwork was imagined by Thomas Heatherwick and Heatherwick Studio as a focal point where people can enjoy new perspectives of the city and one another from different heights, angles and vantage points.
Comprised of 154 intricately interconnecting flights of stairs, almost 2,500 individual steps and 80 landings, the vertical climb offers remarkable views of the city, the river and beyond. Entry to Vessel is free but you must get a ticket to enter online. Same day tickets are also available on all of the interactive kiosks in the Shops and Restaurants at 20 Hudson Yards and the interactive kiosks on the Public Square and Gardens. All FREE tickets are issued on a first come, first served basis. Tickets are distributed for the next available timeslot and allow for a one-time entrance during your assigned timeslot.
So there you have it guys. This list is by no means exhaustive but it is list of my favourite free things to do in New York. I would love to hear your opinions or if you have any secret tips to add in the comments and I will update this blog as needs be. To keep you on a budget while out exploring check out this post on the best cheap eats in NYC.
In case you missed it, here is my blog on the most instagrammable places in New York.
And if you are wondering what travel accessories I used on this trip you can find that here.
Are you new here? Join thousands of other happy readers and subscribe to All about RosaLilla blog via email or Bloglovin'. The good news is that by signing up via email you will get my EXACT email template that I use to successfully pitch hotels for collaborations.
I also share everything about myself on Instagram with nothing held back so be sure to follow along there.
Until next time you crazy kids!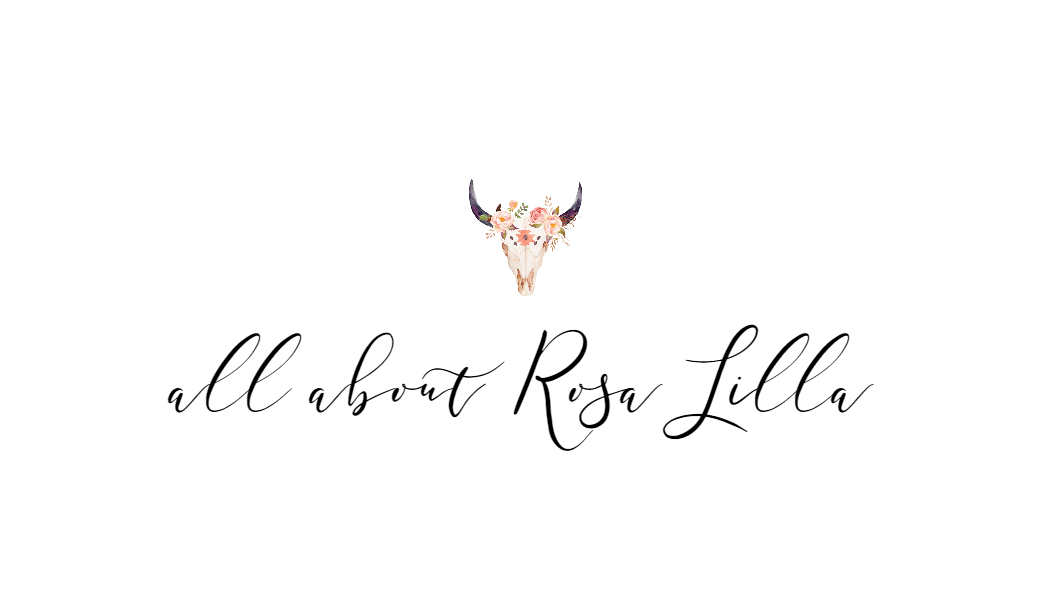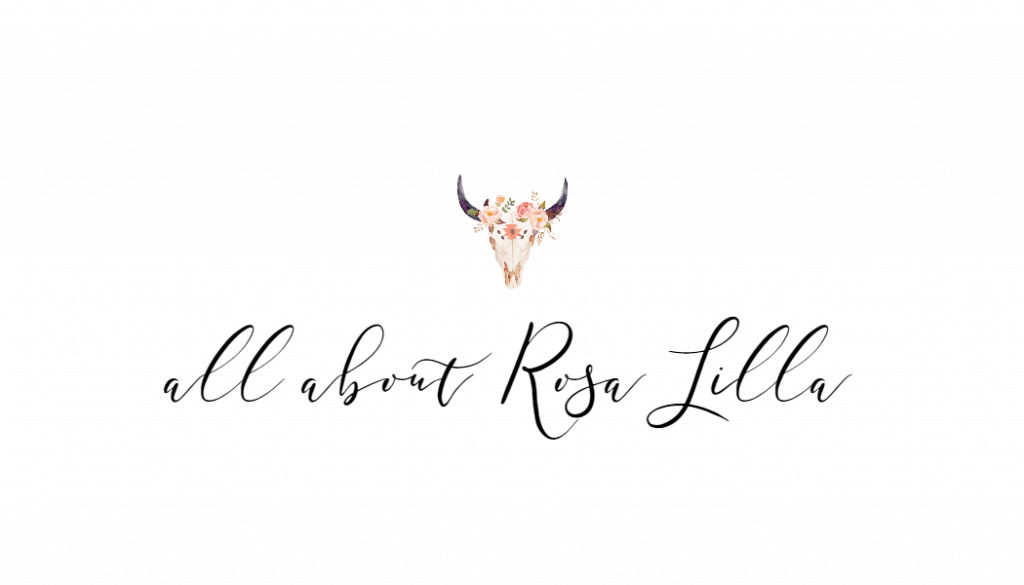 Sharing is sexy!