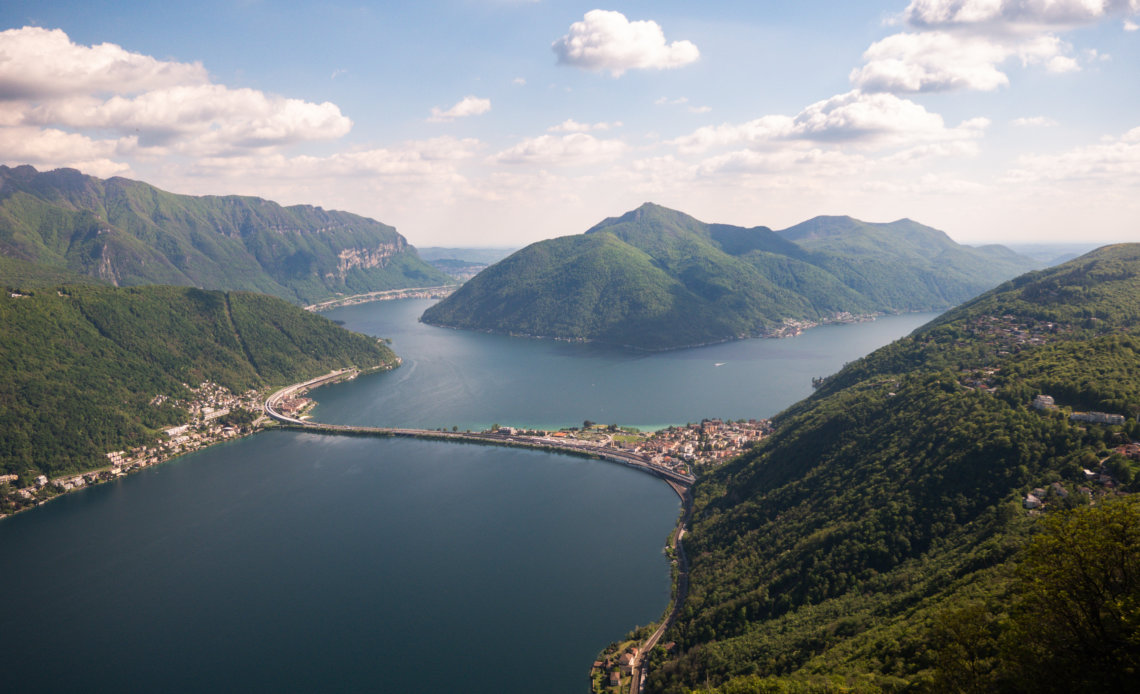 You can find the charming city of Lugano in Switzerland's Italian Canton of Ticino, south of the initial crest of the Alps. Situated on its namesake lake, Lugano barely needs an introduction as a getaway for tourists. The San Salvatore and Brè Mountains, as well as the lakeshore's untamed splendour, should be at the top of everyone's travel itinerary. In this guide, we will share with you some of the best things to do in Lugano, Switzerland, to help you make the most of your trip. Discover 11 things that you simply must see during one day in Lugano.
You will fall in love with the city's Italianate architecture, lakeside promenades, waterfront parks, chic shopping areas, and bustling squares. The remote communities, which are clustered on mountaintops above the lake, also merit appreciation. One is Montagnola, a stunning village where the poet Hermann Hesse moved in 1919 and resided until he passed away almost 50 years later.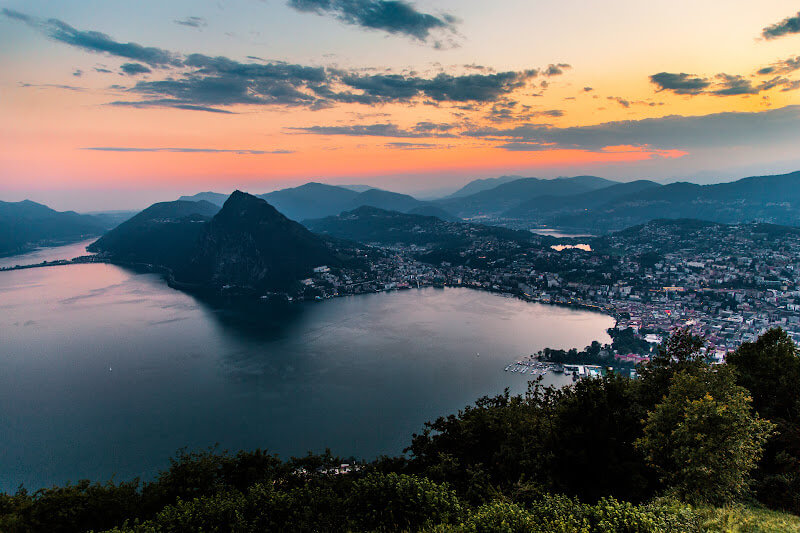 During our Grand Train Tour of Switzerland, we got to explore the hidden treasures of Lugano, a city that will captivate your senses and leave you wanting more. We used our Swiss Travel Pass to spend one day in Lugano to find the best things to do in this beautiful city. In this article, we will unveil the top 11 must-see attractions that will make your one-day trip to Lugano truly unforgettable. From serene oases to panoramic views that will leave you in awe, we have curated a list of gems that showcase the very best this remarkable city has to offer.
If you would like to read more about the incredible panoramic trains that you can take in this area, be sure to check out our review of the Gotthard Panorama Express.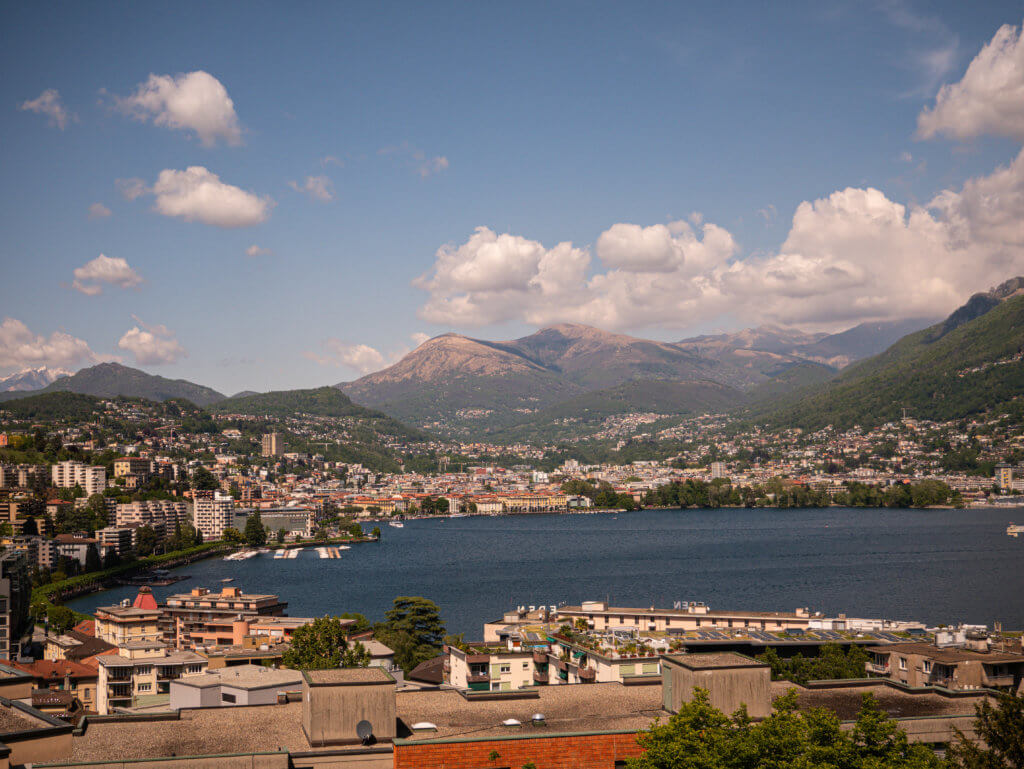 Prepare to immerse yourself in mesmerizing gardens, stroll through charming streets, and indulge in Swiss chocolate delights. Take a journey with us through Lugano's cultural marvels and breathtaking landscapes. Whether you're a history enthusiast, an avid shopper, or simply in search of natural beauty, there is something for everyone in this remarkable city. So, pack your bags and plan your trip today to experience the hidden gems of Lugano. You won't want to miss out on this adventure of a lifetime!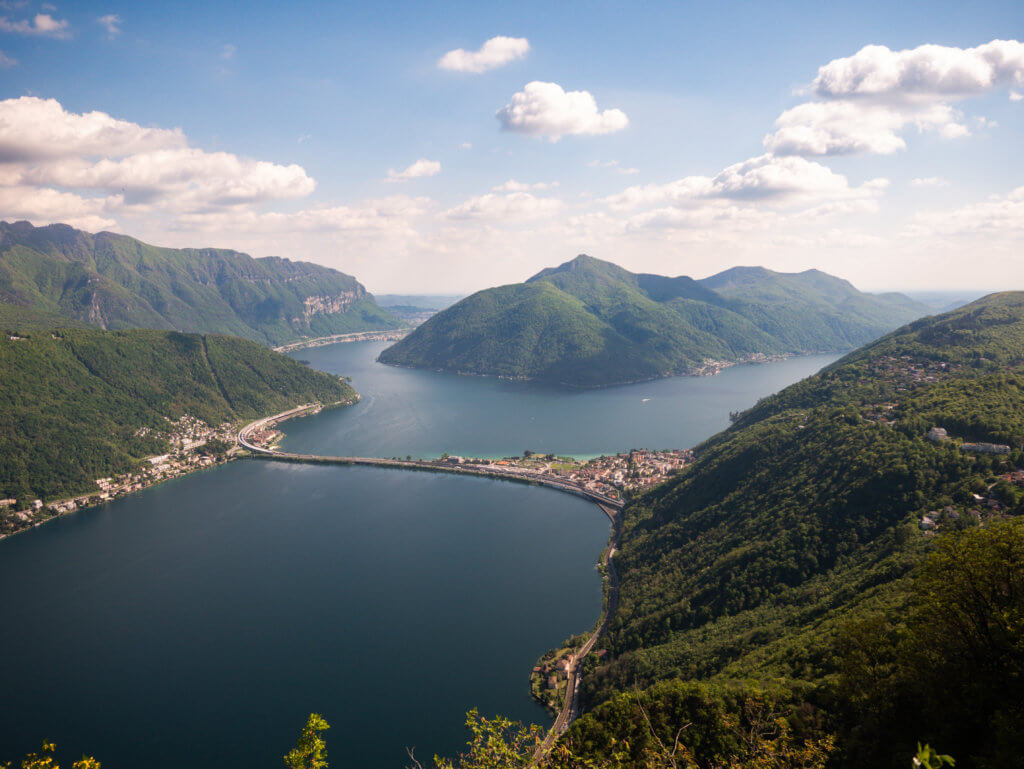 Lugano is a great base from which to explore the Ticino region. Bellinzona and Locarno are both within easy reach, as is Northern Italy. We also recommend taking the Gotthard Panorama Express to spend one day in Lucerne.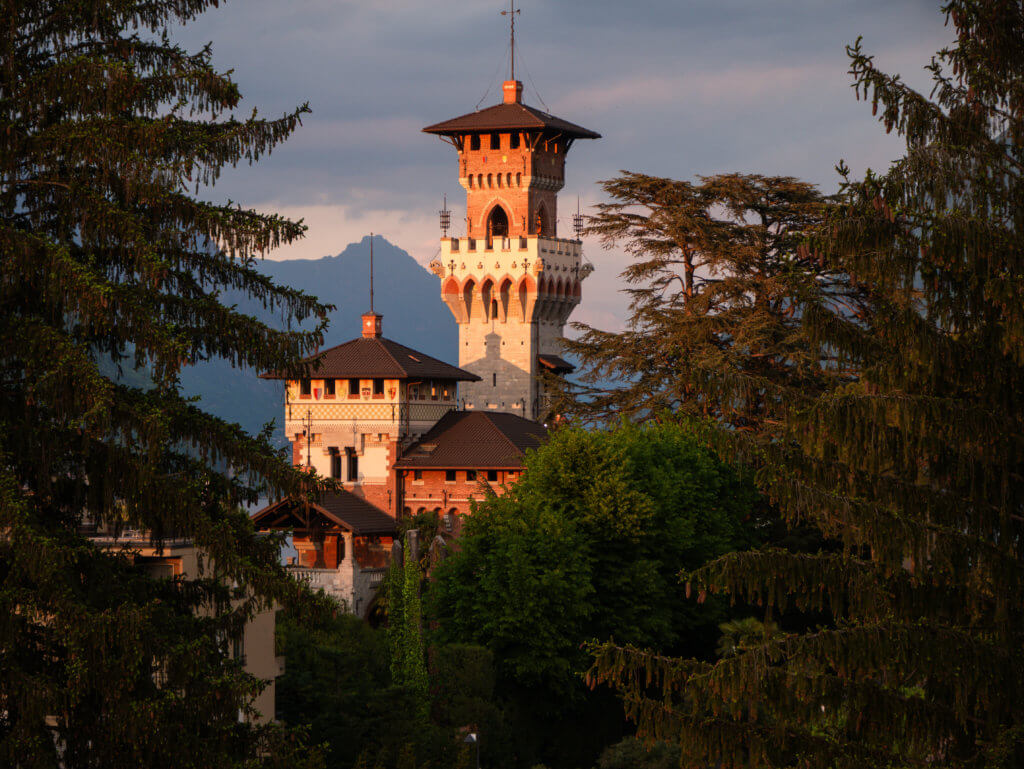 Let us show you the best things to do in Lugano, even if you only have one day to spend there.
The 11 Best Things to Do in Lugano (Switzerland):
Lake Lugano
Monte San Salvatore
Monte Brè
Via Nassa
Parco Ciani
Cattedrale San Lorenzo
Hesse Museum
Olive Tree Trail
Swissminiatur
Chocolate Museum
Lugano-Belvedere Funicular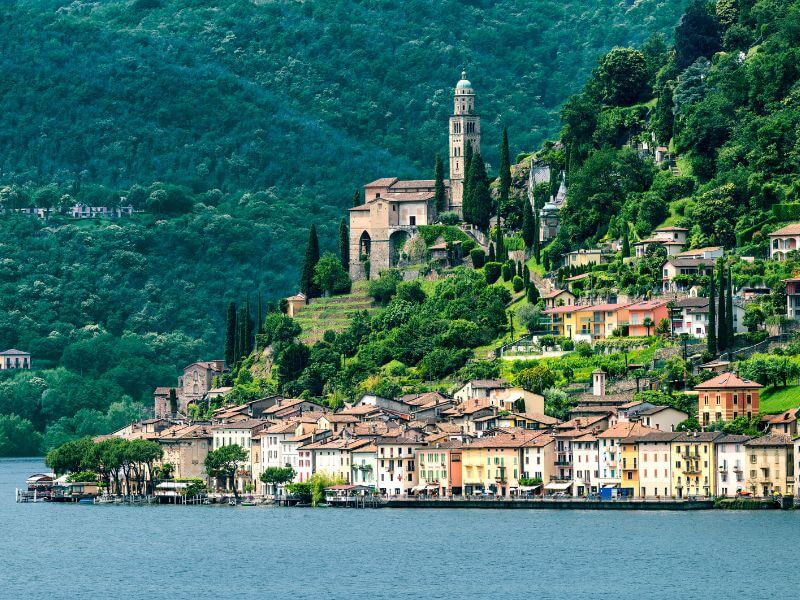 Are you ready to visit Lugano?
Lake Lugano: A Serene Oasis in the Heart of the City
You simply cannot miss out on the breathtaking beauty of Lake Lugano. Nestled in the heart of the city, this serene oasis is a true gem that will leave you in awe. Lake Lugano is a worthy rival to nearby Lake Como and Lake Maggiore. In fact, 37% of the lake is in Italy, and 63% in Switzerland. If you're wondering what to see in Lugano in one day, then the lake is an absolute must.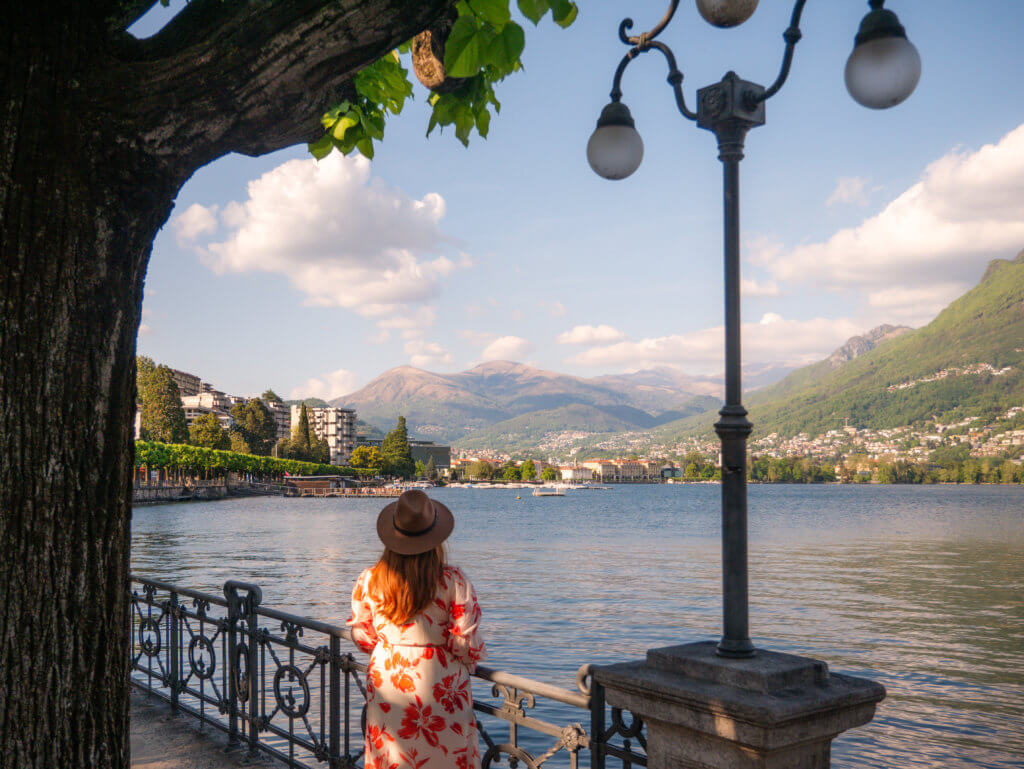 With its crystal-clear turquoise waters and picturesque surroundings, Lake Lugano offers a tranquil escape from the bustling city streets. As you step near its shores, you will be greeted by a sense of calm and tranquility that is hard to find anywhere else in the world. With the soothing sound of gentle waves lapping against the shore and the cool breeze brushing against your face, you would be forgiven for thinking that you had found paradise.
Whether you choose to take a leisurely stroll along the promenade or find a quiet spot to sit and reflect, the beauty of Lake Lugano will captivate you. The vibrant colours of the surrounding landscape, dotted with lush greenery and colourful flowers, provide the perfect backdrop for a relaxing day by the water. Because of the peaks on the shore, you can only see one portion of the lake from Lugano, so you shouldn't pass up the chance to see more by boat.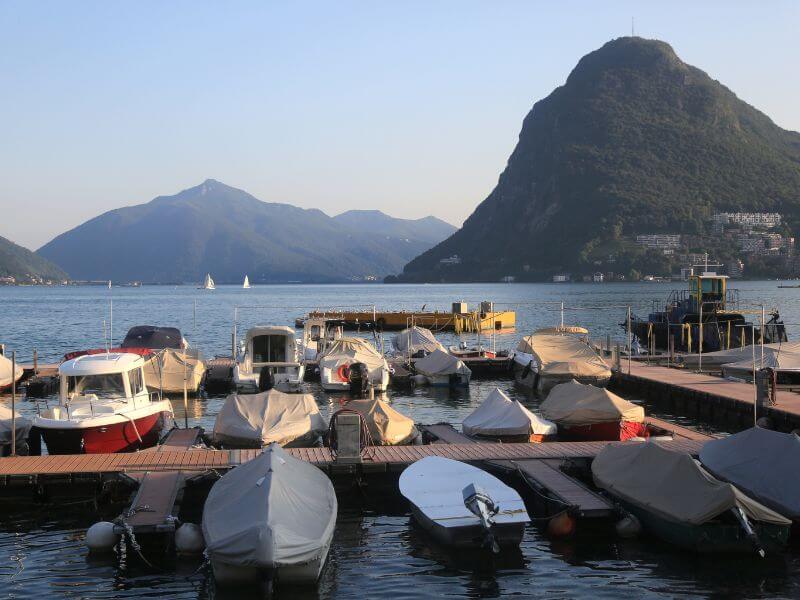 For those seeking a bit more adventure, there are numerous activities to indulge in on Lake Lugano. The Società Navigazione del Lago di Lugano offers a wide variety of daily paddle boat trips from the jetties. The most popular cruises are the three-hour morning and panoramic cruises. You can also go out to see Lugano's city lights sparkling on the lake at night.
Be sure to rent a paddleboard or kayak and explore the calm waters at your own pace, or hop on a boat tour to discover the hidden corners of the lake. It is the perfect place to fully immerse yourself in the stunning scenery and soak in the majestic mountains rising in the distance.
No matter how you choose to experience Lake Lugano, one thing is for certain: it will leave a lasting impression. Whether you're a nature lover, a photography enthusiast, or simply someone in search of tranquility, this serene oasis in the heart of the city is a must-see attraction that should not be missed. So, take a moment to soak in the beauty and serenity of Lake Lugano, and let it enchant you with its timeless charm.
Monte San Salvatore: A Panoramic View to Take Your Breath Away
Located just a short distance away from the serene shores of Lake Lugano, Monte San Salvatore offers a breathtaking panoramic view that is simply incredible. As you ascend to the top of this majestic mountain, you'll be treated to a sweeping vista that encompasses the shimmering lake below, the lush greenery of the surrounding landscape, and the magnificent peaks of the distant mountains. For an unparalleled view that truly takes your breath away, a visit to Monte San Salvatore is a must visit during your day in Lugano.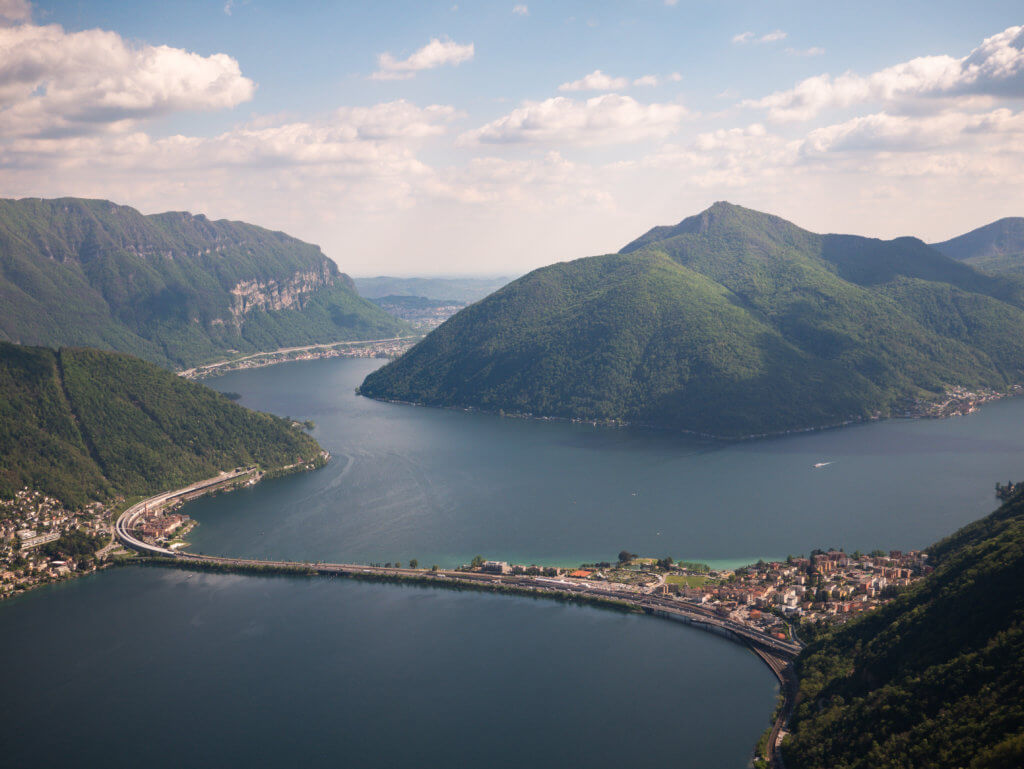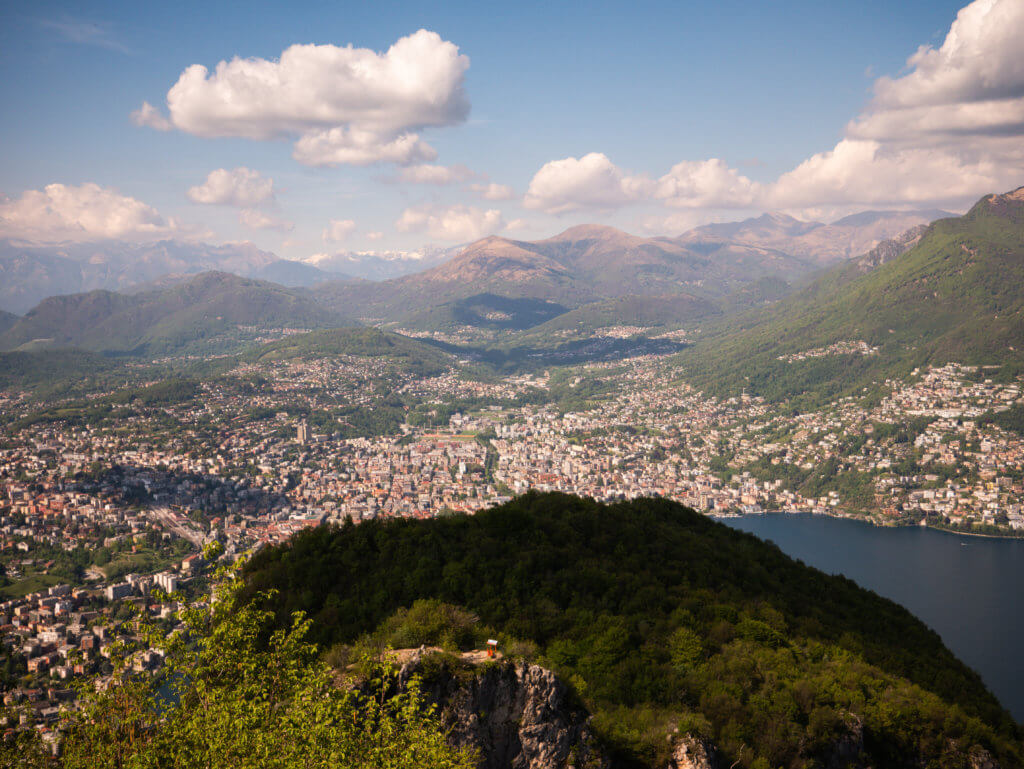 Standing there on Monte San Salvatore, you'll feel like you are on top of the world. The crisp mountain air, the silence broken only by the gentle rustling of leaves, and the awe-inspiring view create a transcendental experience that is difficult to put into words. It's a moment of pure connection with nature, a moment that will stay with you long after you've left. At the top, you'll find a restaurant, various hiking trails, viewpoints, and a small chapel with a viewing terrace on the roof.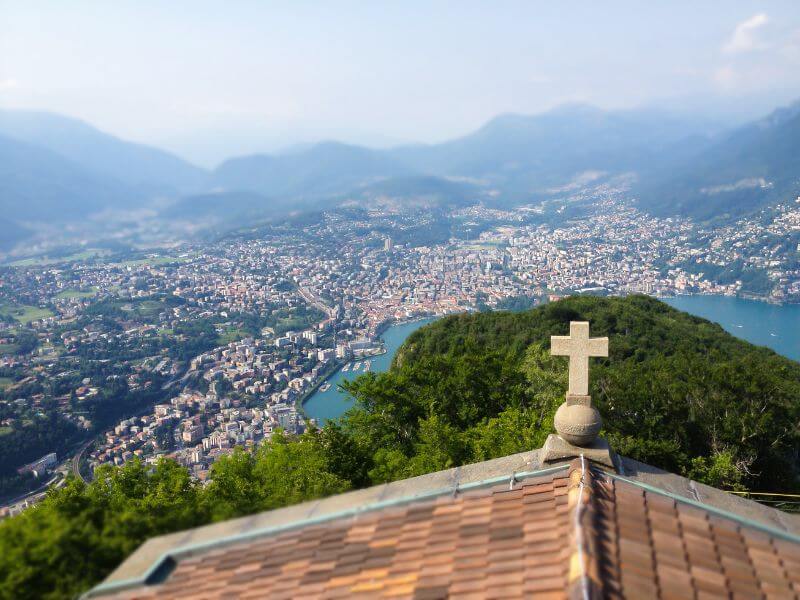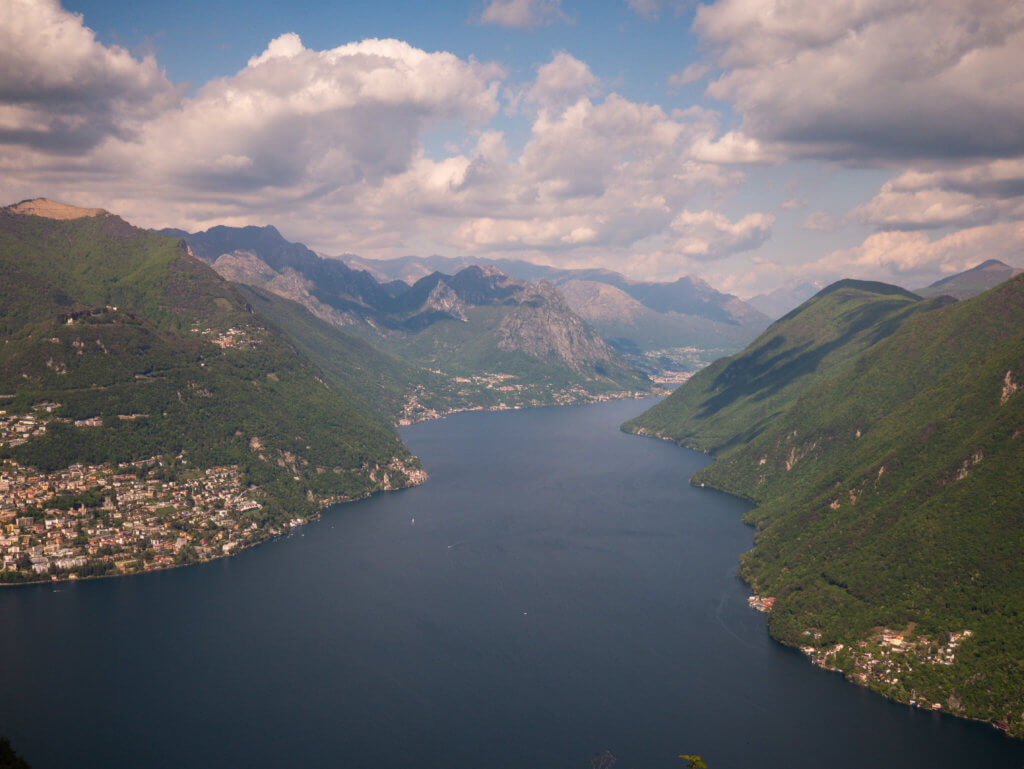 For determined hikers, the upper station at the summit is just the start of the adventure, as you can pick up the trails for Carona or venture even further along the ridge to the lakeside town of Morcote. You could also walk back down instead of catching the funicular, for a hike of just over an hour.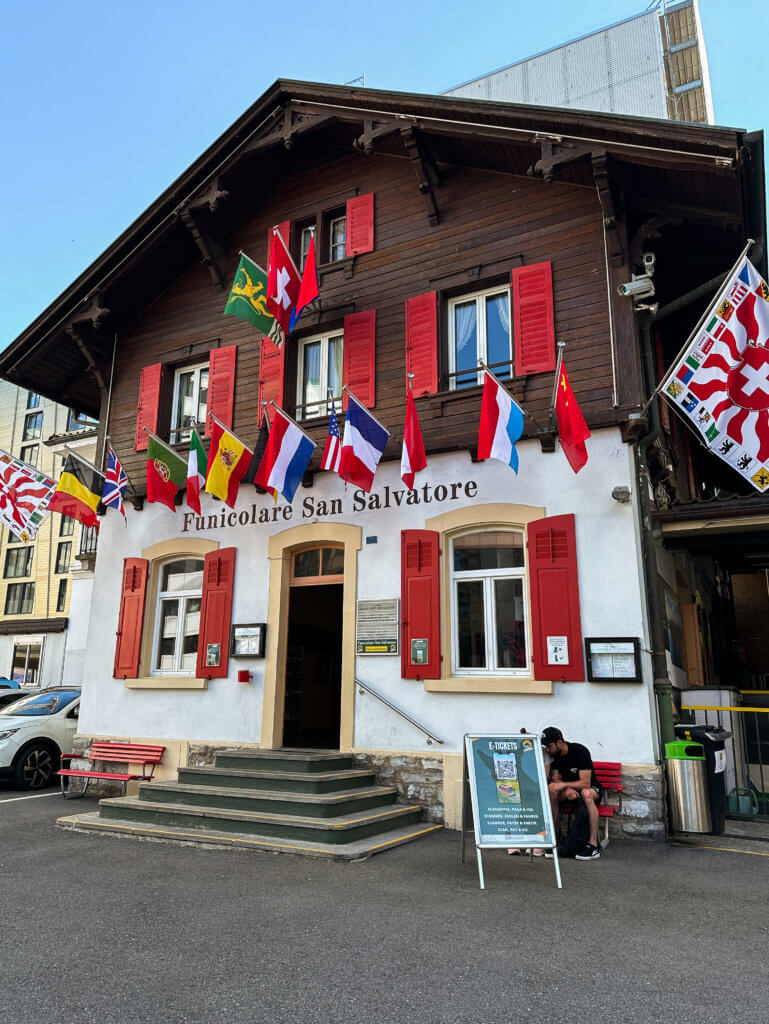 We recommend taking this 3-Hour Monte San Salvatore Tour with Funicular Ride through Get Your Guide.
How to get there: catch a local bus from Lugano Stazione or Lugano Centrale to Paradiso Stazione/Scuole or Paradiso Geretta, or hop on the ferry from Lugano Centrale to Lugano Paradiso. It's about a 5-minute walk from any of these stops.
Mount Brè
The starting point for another trip up a mountain is the Cassarate neighborhood in Lugano's east. Despite being newer than San Salvatore, the funicular railway has been clattering up the mountainside since 1912 and has a maximum gradient of 60.5%. There are two restaurants at the summit, which is 925 meters above sea level, and from there you can see Lugano and the surrounding area all the way to Italy.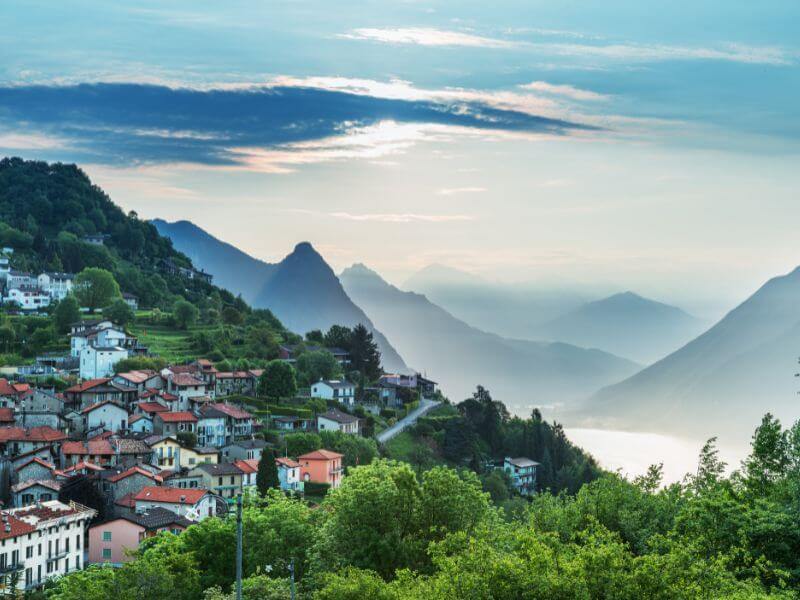 The Christmas rose, a flower that generally only grows in Mediterranean climates, is nourished by the abundant sunlight on Monte Brè, which is recognized as Switzerland's sunniest peak. You should also get off at the Brè Villaggio stop on the way up or down to explore the incredibly charming village of Brè, tucked onto the slopes.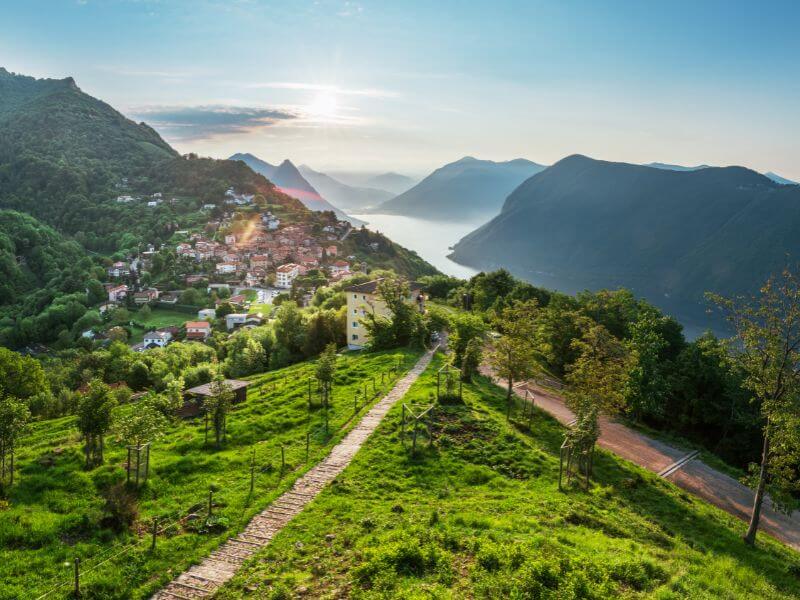 If you would prefer to explore with a guide then we recommend this 4.5 hour tour of Monte Bré. Your guide will lead you through the city, to Cassarate, up to Monte Bré and back down to the bottom of the mountain. Start in the city centre before taking a boat ride to the little harbour of Cassarate.  Then, after getting on the funicular, enjoy the stunning views of the city centre as you reach the summit. You will also get the chance to admire the fantastic panoramic view, which, on clear days, stretches all the way to Mount Rosa. Take a stroll and explore the small village of Brè, where life runs at a slow pace, while taking a look at the typical Ticinese houses, the church and the works of art.  Explore Monte Bré at your own pace, soak in the stunning views over Lake Lugano, the city and nearby mountain tops. The return ticket on the funicular, to get back down to Cassarate is included in your tour, from there you can arrange your individual return to Lugano.
How to get there: hop on a local bus from Lugano Stazione (the main station) to Cassarate, Monte Bré. From there, it's about a 2-minute walk to the funicular railway station called Cassarate.
Parco Ciani: Mesmerizing Gardens by the Lakeshore
With the awe of mountain views still fresh in your mind, continue your exploration of Lugano's natural wonders at Parco Ciani. These mesmerizing gardens, situated by the lakeshore, offer a tranquil retreat where you can bask in the glory of nature.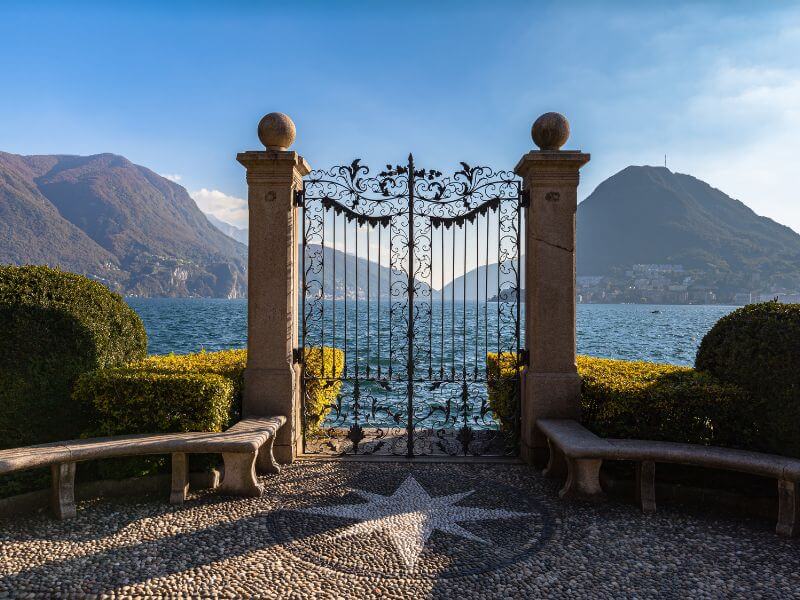 As you step into Parco Ciani, you'll immediately be embraced by the lush greenery and the soothing sounds of the nearby lake. Take a leisurely stroll along the winding paths, and you'll discover colourful flowers, towering trees, and well-manicured lawns that exude a sense of serenity.
Find a quiet bench nestled among the vibrant flora to fully soak in the beauty that surrounds you. Whether you're seeking solace from the bustling city or simply yearning for a moment of respite, these gardens provide the perfect sanctuary.
While wandering through the park, you'll also come across several artistic sculptures and intriguing monuments that pay homage to Lugano's rich cultural heritage. These artistic accents add an element of fascination to the already breathtaking landscape, truly making Parco Ciani a feast for the eyes.
As you explore the gardens, be sure to make your way toward the lakeshore, where you'll be treated to stunning views of Lake Lugano. The crystal-clear waters glisten under the sun's gentle rays, inviting you to pause and savour the beauty of nature's masterpiece.
Parco Ciani seamlessly combines the wonders of nature with art and culture, offering a multi-dimensional experience for you to enjoy. These beautiful gardens not only provide a serene retreat but also serve as a gateway to the next attraction: San Lorenzo Cathedral. Prepare to be awed by the majestic blend of history and beauty awaiting you just a short distance away.
San Lorenzo Cathedral: A Majestic Blend of History and Beauty
You will be be transported back in time as you step into the fascinating world of San Lorenzo Cathedral. This architectural marvel stands as a testament to Lugano's rich history and the unwavering dedication of its builders. Nestled just a short distance from the enchanting Parco Ciani, this majestic cathedral seamlessly blends the past with the present, creating an experience that is both inspiring and captivating.
As you approach San Lorenzo Cathedral, the grandeur of its exterior is impossible to ignore. Its intricate facade, adorned with delicate carvings and ornate details, tells a story of craftsmanship and devotion. The facade dates from 1517, and there are some impressive Baroque frescoes by Ernesto Rusca inside. The sight of the cathedral's towering spires reaching toward the sky is enough to make anyone stop in their tracks and marvel at their magnificence.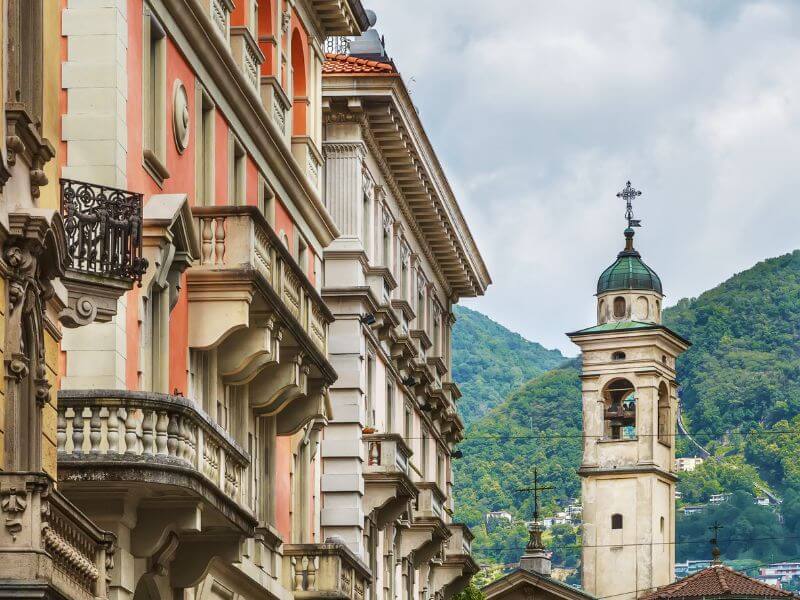 Step inside, and you will find yourself enveloped in a world of beauty and tranquility. The cathedral's interior is a true feast for the senses, with its soaring ceilings, exquisite stained glass windows, and meticulously crafted altars. The soft, natural light filtering through the windows adds an ethereal touch, creating a serene ambiance that invites quiet contemplation and reflection.
History comes alive within the walls of San Lorenzo Cathedral, as each nook and cranny whispers tales of the past. Take a moment to explore the various chapels and chaplets, each with its own unique story to tell. Whether you are a history enthusiast or simply appreciate the beauty of a bygone era, you will find yourself captivated by the artifacts and relics that adorn the cathedral's sacred spaces.
Via Nassa: Shop and Stroll through the Charming Streets
After immersing yourself in the rich history and architectural wonders of San Lorenzo Cathedral, it's time to continue your exploration of Lugano's treasures. As you step out of the cathedral's hallowed halls and make your way toward Via Nassa, you'll find yourself immersed in a charming setting that seamlessly combines old-world charm with modern sophistication. Beginning at the very south of the city, Via Nassa is one block from the waterfront and curves with Lugano's bay as it enters the old centre of the city.
Via Nassa, the heart of Lugano's shopping district, beckons visitors with its picturesque streets and vibrant atmosphere. This bustling pedestrian-only zone is a shopper's paradise, with an array of boutiques, high-end fashion stores, and artisan shops lining its cobblestone paths. From the latest designer trends to unique handmade crafts, Via Nassa offers something for everyone's taste and style.
As you stroll along these charming streets, you are in for a treat. The architecture, with its colourful facades and ornate balconies, transports you back in time while also retaining a contemporary flair. The window displays, carefully curated with a mix of luxury goods and local specialties, invite you to indulge in a bit of retail therapy or simply admire the craftsmanship on offer.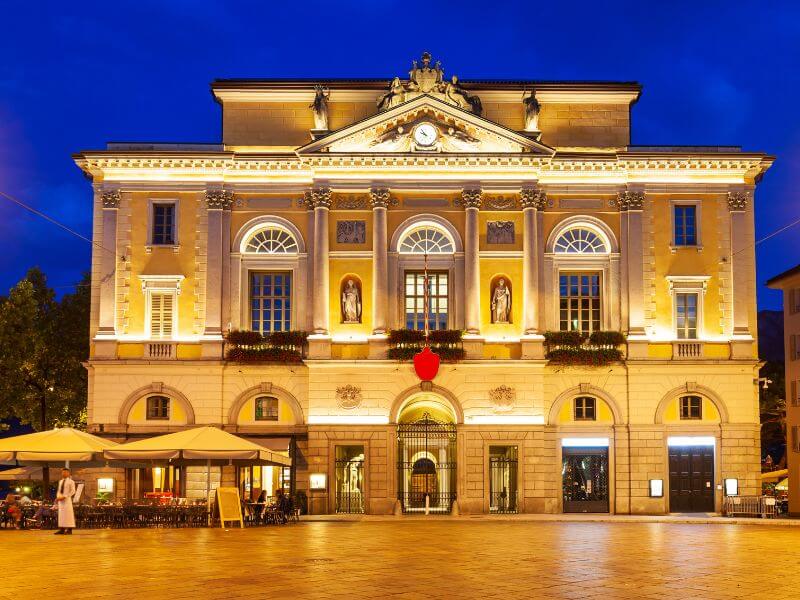 Here you can get some serious shopping done on a street with a long line of arcades that go back to the 17th century. In the past, those arcades provided a sheltered place for stallholders to trade. Now they're a cool way to get around in Lugano, with upmarket boutiques, jewellery shops, department stores, food emporia, and cafes all hiding under the arches.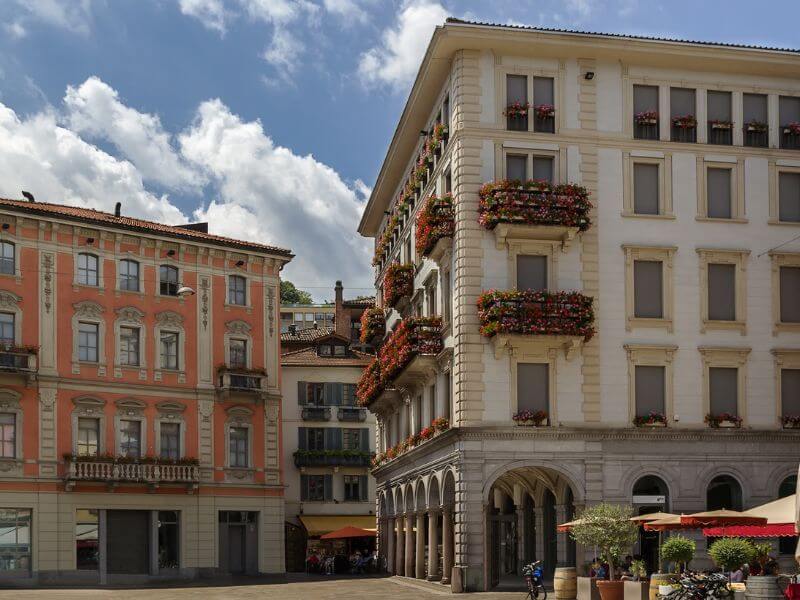 But it's not just about shopping on Via Nassa. This enchanting district also boasts a hip range of cafes, restaurants, and gelaterias that will tempt you. Take a break from your explorations and enjoy a leisurely meal or a refreshing gelato as you watch the world go by. The lively atmosphere, with locals and tourists mingling together, adds to the charm of this bustling street.
As you meander through Via Nassa, soaking in the sights and sounds of this vibrant hub, you'll find it difficult to resist the allure of its many delights. It's the perfect place to find that special souvenir or indulge in some well-deserved pampering. Whether you're a dedicated shopaholic or simply seeking a taste of local culture, Via Nassa promises an unforgettable experience.
Swiss Miniatur: A Fascinating Journey into Switzerland's Landmarks
Your journey through Lugano's must-see attractions continues to Swiss Miniatur, where you'll embark on a fascinating adventure into Switzerland's iconic landmarks and natural beauty. Nestled in the heart of Ticino, this unique attraction invites visitors to explore a miniature world that faithfully recreates the rich tapestry of Switzerland's famous sites.
As you step into Swiss Miniatur, you'll be immediately struck by the meticulous attention to detail and craftsmanship that have gone into creating this impressive display. Miniature replicas of over 120 landmarks, including castles, churches, bridges, and cityscapes, dot the expansive landscape, allowing you to witness the diversity and architectural splendour of Switzerland in a single visit.
Strolling along the designated pathways, you'll feel like a giant, gazing down upon these tiny marvels that artfully capture the essence of each landmark. From the majestic Matterhorn, proudly rising in the distance, to the picturesque vineyards of the Lavaux region, every corner of Switzerland's diverse geography is represented with precision and artistry.
Don't miss the chance to marvel at the scale model of Lake Lugano, which faithfully mirrors the contours and charm of the real thing. You can even watch miniature boats gingerly glide across its surface, adding a touch of magic to this captivating display.
Beyond the visual spectacle, Swiss Miniatur also offers an opportunity to delve deeper into Switzerland's cultural heritage. Information panels, strategically placed throughout the attraction, provide fascinating insights into the history and significance of each landmark. From the iconic Chillon Castle to the tranquil shores of Lake Geneva, you'll gain a newfound appreciation for the stories and legends that have shaped Switzerland's past.
Swiss Miniatur truly offers a unique and immersive experience. As you explore this miniature wonderland, you'll be transported from Lugano to all corners of Switzerland in just a few steps. The seamless transitions from one landmark to another make it easy to lose track of time as you uncover the hidden gems of this enchanting world.
After immersing yourself in the magic and charm of Swiss Miniatur, your next adventure awaits just a short distance away at the Hermann Hesse Museum. Here you will uncover the world of the renowned poet and discover the profound influence that Lugano had on his life and work.
Hermann Hesse Museum: Delve into the World of a Renowned Poet
Located in Montagnola, a picturesque village overlooking the beautiful Lugano Lake, the Hermann Hesse Museum offers a captivating journey into the life and mind of this literary genius. Hesse, a Nobel laureate and one of the most influential poets and writers of the 20th century, found inspiration in the tranquil surroundings of Lugano.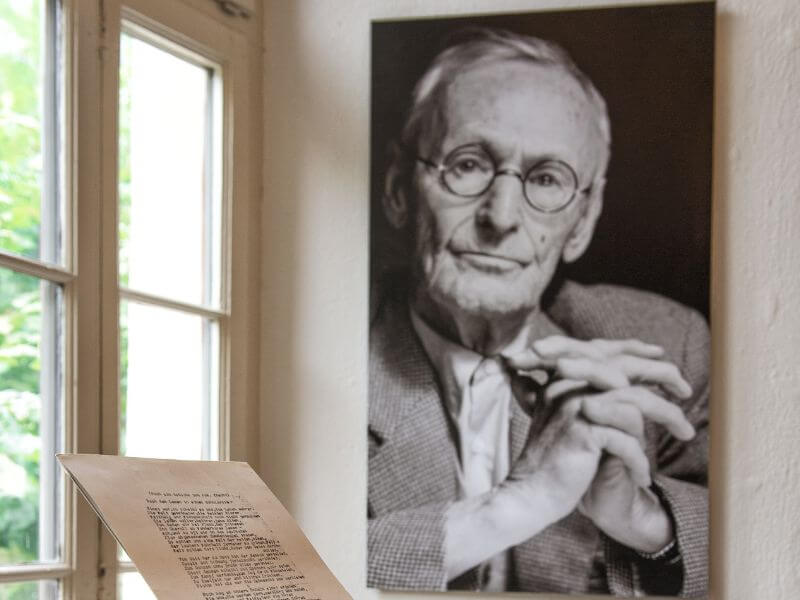 As you enter the museum, you'll be greeted by an extensive collection of artifacts, manuscripts, and personal belongings that provide a glimpse into Hesse's creative process and inner world. Here you can enjoy his handwritten letters, original editions of his acclaimed works, and photographs that depict the poet in his own surroundings.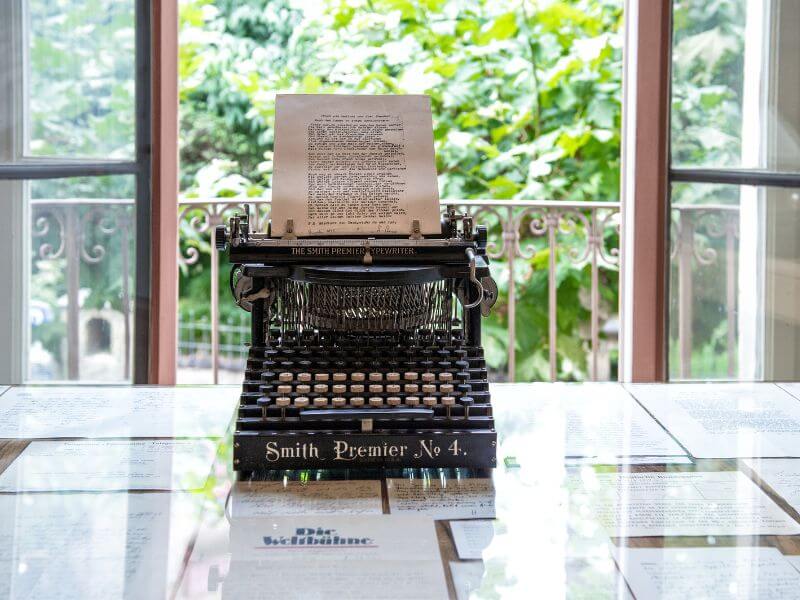 One of the highlights of the museum is the reconstructed study of Hesse, meticulously recreated to reflect his preferred working environment. Stepping into this intimate space, you can almost feel the presence of the poet, surrounded by his cherished books and immersed in the solitude that fueled his creativity. It is here that he penned some of his most famous works, including "Siddhartha" and "Steppenwolf."
Beyond the physical artifacts, the Hermann Hesse Museum also offers a deeper exploration of Hesse's philosophical and spiritual beliefs. Engaging exhibits delve into themes such as self-discovery, Eastern philosophy, and the search for meaning in life, all of which are recurring motifs in Hesse's writings.
A visit to the Hermann Hesse Museum is a must for literature enthusiasts and those seeking a deeper understanding of this literary maestro. As you walk through the halls, you'll gain a newfound appreciation for the profound influence Lugano had on Hesse's thoughts, inspirations, and creative output.
Olive Trail: An Enchanting Walk among Olive Groves
As you wander along the Olive Trail, you'll be captivated by the serenity that permeates this picturesque pathway. The gentle rustling of the olive leaves and the intoxicating scent of the trees create a soothing ambiance, making it the perfect retreat for those seeking solace in nature.
The Olive Trail takes you on a meandering path through the flourishing olive groves that dot the hills of Lugano. Along the way, you'll catch glimpses of the shimmering lake and the magnificent mountains that provide a stunning backdrop to this idyllic setting. This harmonious blend of natural elements is a testament to the enchanting allure of Lugano's landscape.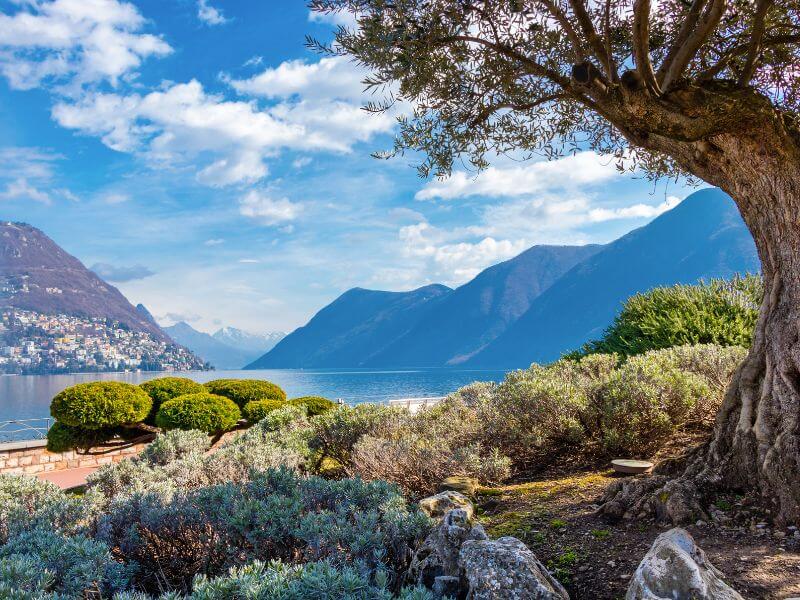 While strolling through the groves, take the time to appreciate the artistry of olive cultivation that has been practiced for centuries in this region. As you observe the gnarled trunks and the vibrant green leaves, you'll gain a deeper understanding of the labour and expertise required to nurture these ancient trees.
The Olive Trail also offers a unique opportunity to learn about the olive oil production process. Along the way, you'll encounter informative signboards that provide insights into the cultivation, harvesting, and pressing of olives. This immersive experience allows you to appreciate the rich history and significance of olives in Lugano's culture.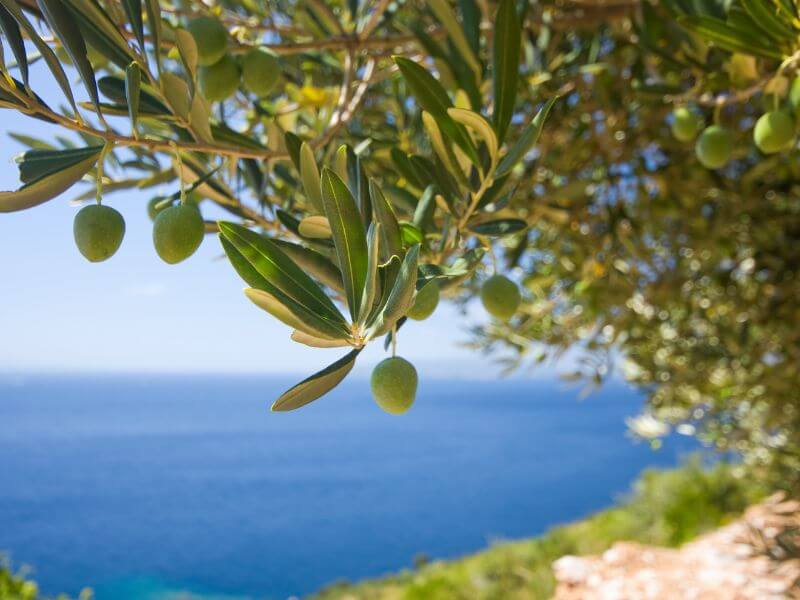 As your leisurely walk draws to a close, a wonderful surprise awaits you at the end of the Olive Trail. The tantalizing aroma of Swiss chocolate wafts through the air, beckoning you to the next attraction: the Chocolate Museum. Here, you'll have the chance to indulge your senses in the delectable world of Swiss chocolate delights.
Chocolate Museum: Indulge Your Senses in Swiss Chocolate Delights
Immerse yourself in the fascinating history of chocolate, from its ancient origins to its refinement into the silky-smooth confections that Switzerland is renowned for. Discover the secrets behind the art of chocolate making and savour a variety of mouthwatering samples.
Step inside the museum and prepare to be enchanted by the secrets behind the art of chocolate-making. As you delve into the history and techniques, you'll gain a deeper appreciation for the craftsmanship and skill that go into creating these delicious treats. The museum offers a comprehensive journey, showcasing the transformation of cocoa beans into the luxurious chocolate that has captivated palates throughout the world.
Of course, a visit to the Chocolate Museum wouldn't be complete without indulging in some mouthwatering samples. Prepare to savour the rich, velvety flavours of Swiss chocolate. From the smooth and creamy milk chocolate to the intense and aromatic dark chocolate, each bite is sure to leave you in a state of pure bliss. We find Swiss Chocolate hard to beat!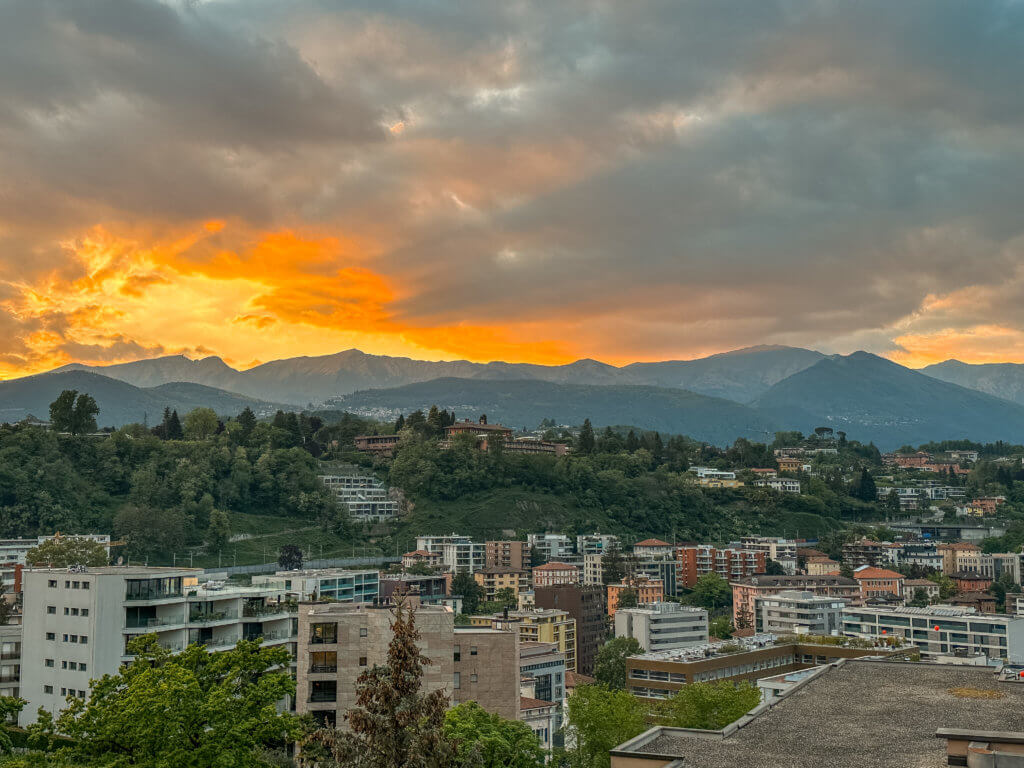 Lugano-Belvedere Funicular: Ride to the Heights for Astonishing Views
After satisfying your sweet tooth at the Chocolate Museum and immersing yourself in the beauty of Lugano's olive groves along the Olive Trail, there's another attraction that promises to elevate your Lugano adventure to new heights. The Lugano-Belvedere Funicular is a must-ride experience that offers astonishing views, leaving visitors in awe of the city's beauty.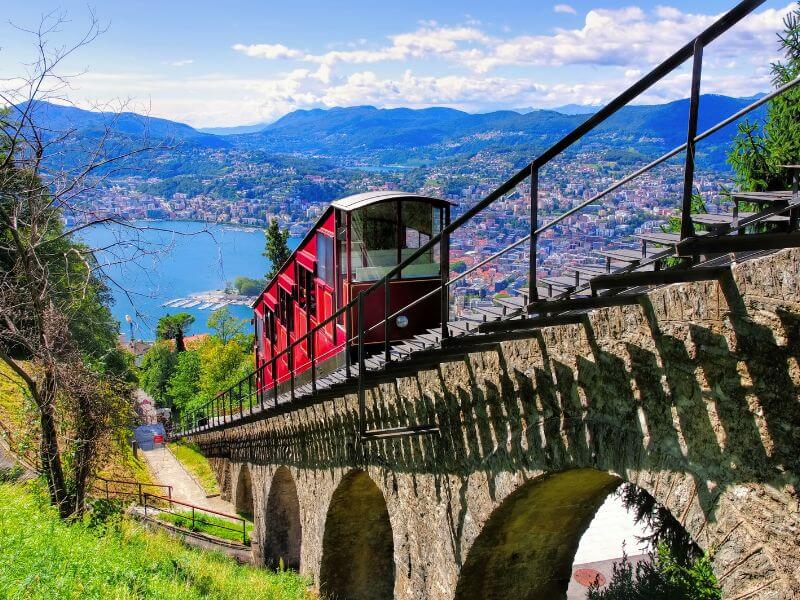 As you step aboard the funicular, prepare yourself for a breathtaking journey that will take you from the heart of Lugano to the stunning heights of Monte San Salvatore. The funicular, a marvel of engineering, effortlessly climbs the steep slopes, providing passengers with a smooth and comfortable ride. From the moment it begins its ascent, you'll be captivated by the panoramic vistas that unfold before your eyes.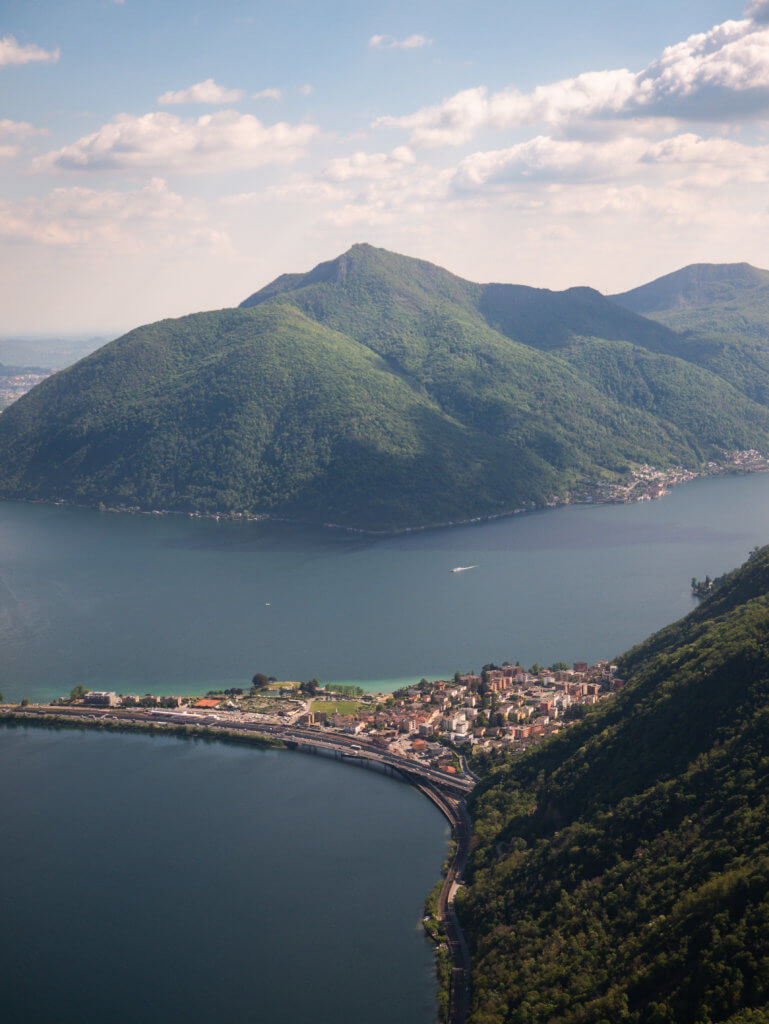 As you ascend higher and higher, Lugano's landscape unfolds beneath you like a masterpiece. The city's vibrant rooftops, picturesque squares, and sparkling Lake Lugano all come into view, creating a stunning tapestry of colours and shapes. The beauty of the scenery is truly awe-inspiring, and you'll find yourself reaching for your camera to capture every breathtaking moment.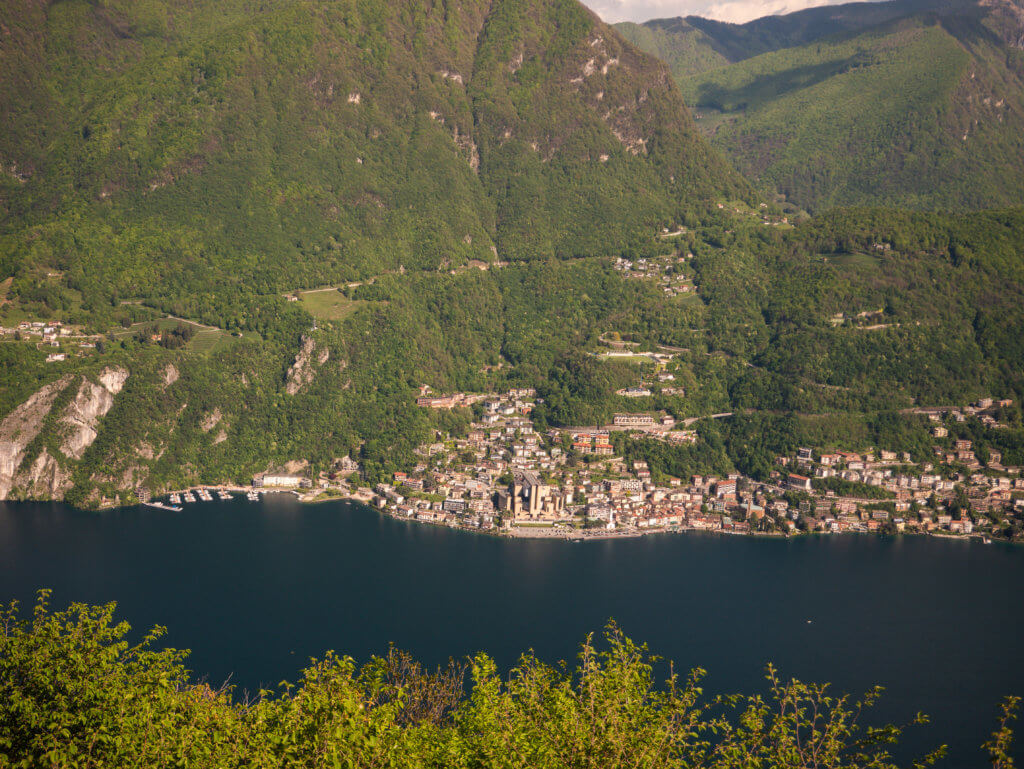 At the summit of Monte San Salvatore, prepare to be completely blown away by the panoramic views that await you. From this view point, you can see beyond the city limits and gaze upon the majestic Swiss Alps in the distance. The sheer beauty and vastness of the landscape will make you feel small in comparison, reminding you of the grandeur of nature.
After taking in the astonishing beauty from the mountaintop, you can explore the various walking trails that meander through the surrounding forests. These trails offer a chance to immerse yourself in Lugano's natural splendour, as well as to discover hidden spots that allow for even more breathtaking views.
The Lugano-Belvedere Funicular is not just a means of transportation; it's an experience that allows you to connect with the beauty of Lugano in a truly unique way. As you ride to the heights and witness the astonishing views that surround you, you'll be reminded of just how special this city is. So, make sure to add this unforgettable adventure to your Lugano itinerary and prepare to be amazed by the wonders that await you.
The city of Lugano offers many captivating attractions that will undoubtedly leave a lasting impression on anyone spending one day in Lugano. From the serene oasis of Lake Lugano to the breathtaking panoramic view from Monte San Salvatore, this remarkable city has something for everyone. Whether you find yourself strolling through the mesmerizing gardens of Parco Ciani or exploring the fascinating world of Swiss landmarks at Swiss Miniatur, Lugano never fails to amaze. Immerse yourself in the wonders of Lugano and experience the hidden gems that this city has to offer. As Hermann Hesse once said, "In the whole of Lugano, there is no more dazzling sight than the blend of history and beauty found in the San Lorenzo Cathedral." So, don't miss out on the opportunity to embark on a remarkable adventure through Lugano's must-see attractions.
Best Places to Eat in Lugano
Some of the best are Al Bosco and Grotto Tigini, both up in the hills. Grotto della Salute is in a quiet residential area, and Il Grotto del Lago has a lovely lakeside setting. Gallery Arté al Lago is the only Michelin-starred restaurant in Lugano and also an art gallery that features interesting temporary exhibitions. There are breathtaking views of Lake Lugano from Piazza Emilio Bossi. Your meal will be presented just as beautifully as the artwork! Without a doubt, this is among Lugano's top eateries.
In Lugano, the Grand Café Al Porto is a well-known landmark known for its decadent desserts and chocolates. When this well-known Lugano eatery first opened its doors in 1803, it quickly became a destination for artists and notable locals. Beautiful frescoes and a hardwood ceiling from the 16th century can be found in the Florentine Cenacolo on the first floor. The dining room of a medieval convent once stood here.
Where to stay in Lugano
During our time in Lugano, we stayed at the most beautiful Suitenhotel Parco Paradiso, and we can't recommend it to you enough! Boasting a Turkish bath, a steam room, and a bio sauna onsite, the 4-star hotel features a swimming pool along with a prime location.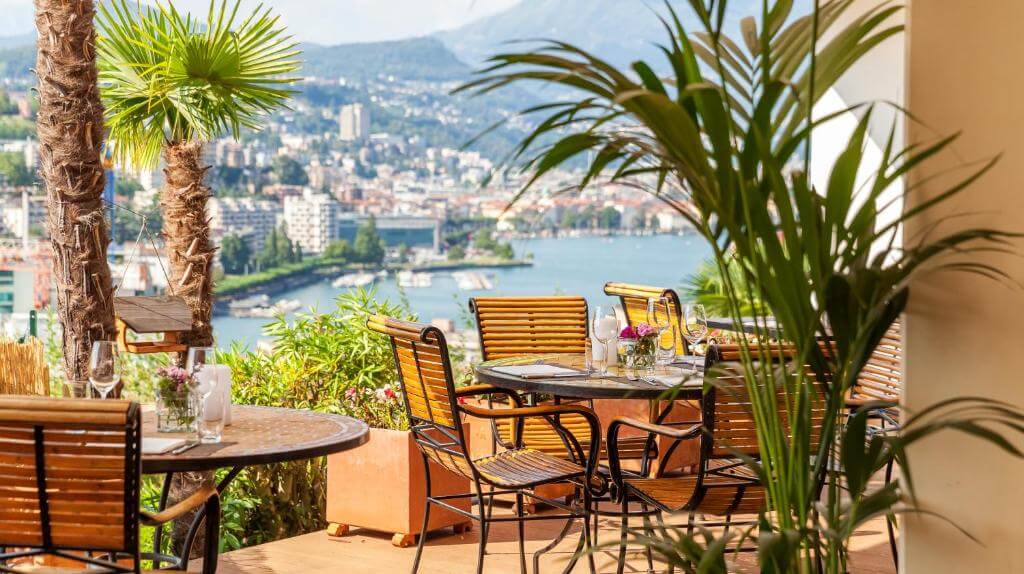 The property is located about 0.5 km from Agno airport and a 15-minute bus journey from the best things to do in Lugano such as Alprose Schokolade-Museum. The opulent Suitenhotel Parco Paradiso is located in parks and hiking trails, and 10 minutes by car from Monte San Salvatore.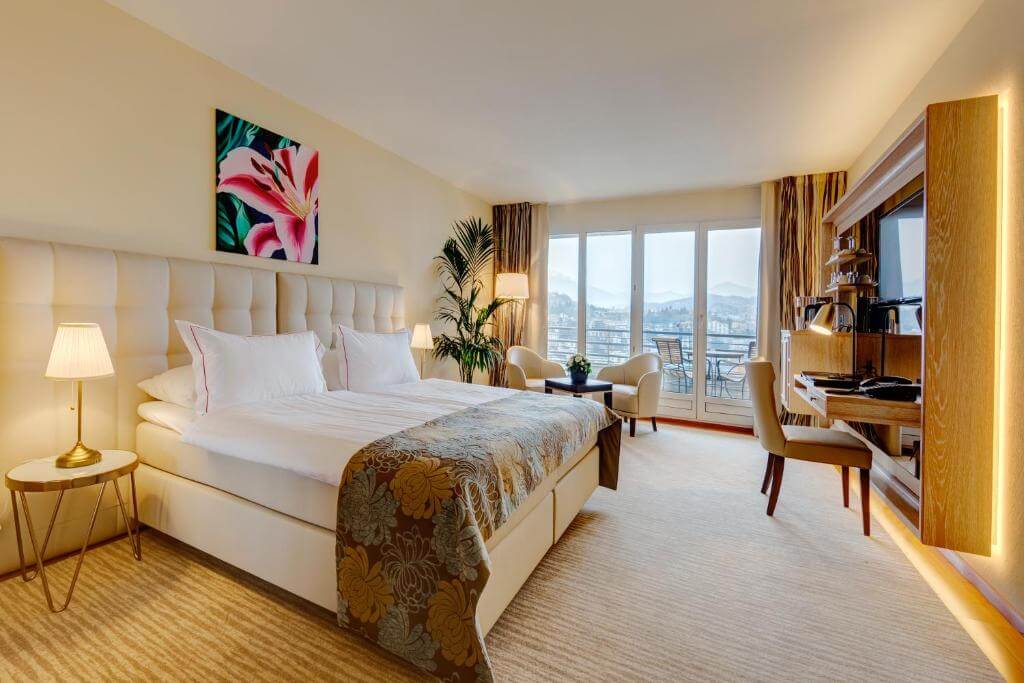 The accommodation features 65 renovated rooms and suites with views of the garden, a Japanese restaurant with Teppanyaki and Robatayaki specialities, a Mediterranean restaurant, a Cuban bar, parking with Tesla Destination Charging, and a wellness area with a heated swimming pool, sauna, steam bath, solarium, and massage room. The rooms are large and comfortable, with lovely fluffy towels and bathrobes. This property offers everything you might need for a great stay: outstanding views, excellent spa treatments, fabulous on-site restaurants, and even Havana cigars. This place is WOW!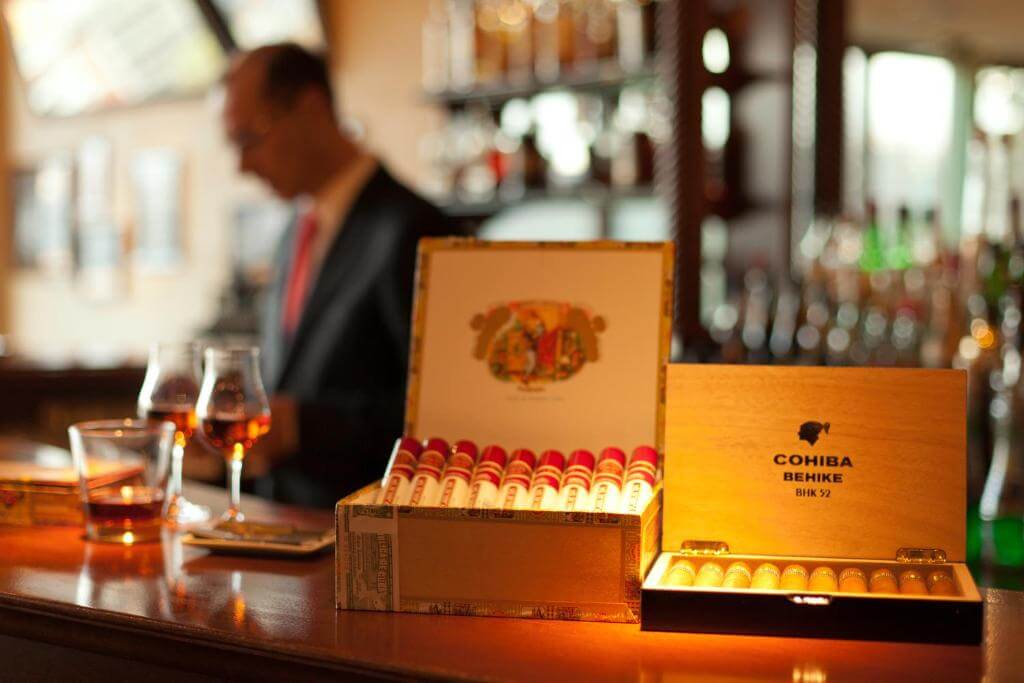 Along with a coffee maker and a minibar, these spacious units offer Wi-Fi and a flat-screen TV for your comfort. The private bathrooms include a sauna and a steam bath, as well as amenities such as a hairdryer and towels. In addition, a king suite comprises a furnished living area with a balcony and a minibar.
The Suitenhotel Parco Paradiso Lugano serves an American buffet breakfast in the morning. The Asian restaurant specializes in Japanese cuisine and features impressive garden views. You can relax and have a snack at the pool bar.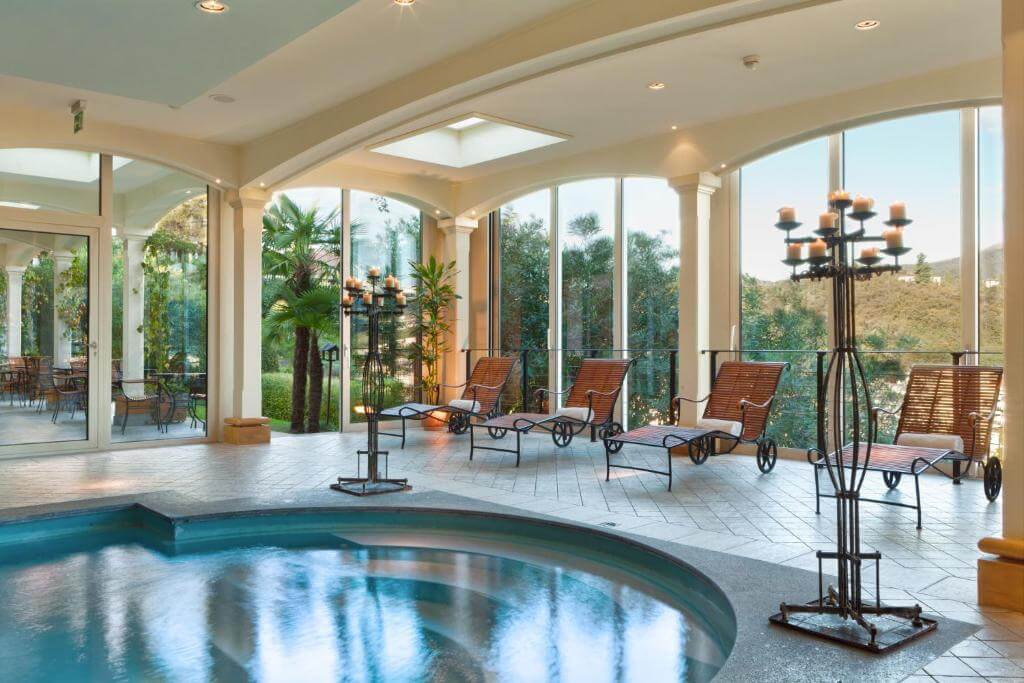 As you can see, Ticino offers a wide variety of activities, making a day trip to Lugano, Switzerland, a little too brief. If you can, we advise staying for a few nights so that you can really enjoy what this area has to offer.
Lugano is really worth visiting, whether you're seeking some quiet time or want to spend some time discovering the best things to do in Lugano! Our other Switzerland articles will be particularly helpful if you're arranging your upcoming trip to Switzerland but aren't sure exactly where to go. Happy adventuring!
We are Nicola and Ronan Lavin experts in finding unique accommodations all over the world. Nominated as top 6 travel bloggers in Ireland we are dedicated to helping you find authentic and immersive travel experiences to help you plan your perfect vacation.
**Disclaimer: Our trip to Lugano was hosted by and paid by the Swiss Travel System and Lucerne Tourism. We only ever work with brands that we are 100% happy to recommend to you guys and happily pay for ourselves. Complimentary travel passes and hotel stays allowed us to fully experience Switzerland, give honest reviews, and create content for you guys to enjoy. All opinions are our own. This post contains affiliate links, meaning that if you book through one of our links, we will receive a small commission at no extra cost to you. This helps us create the wonderful travel guides that we do.
Are you new here? Join thousands of other happy readers and subscribe to All About RosaLilla blog via email. The good news is that by signing up via email you will get exclusive travel deals straight to your inbox. The only other place that we publish these deals is on Instagram stories, so be sure to sign up to get the heads up on amazing travel deals that will save you money when booking.
I also share everything about myself on Instagram, so be sure to follow along there.
If you liked this then you may also like:
Swiss Travel Pass verses Individual Tickets: which is the better option?
Best Things to do in St. Gallen Old Town
9 Things to enjoy on the Gotthard Panorama Express
Until next time you crazy kids!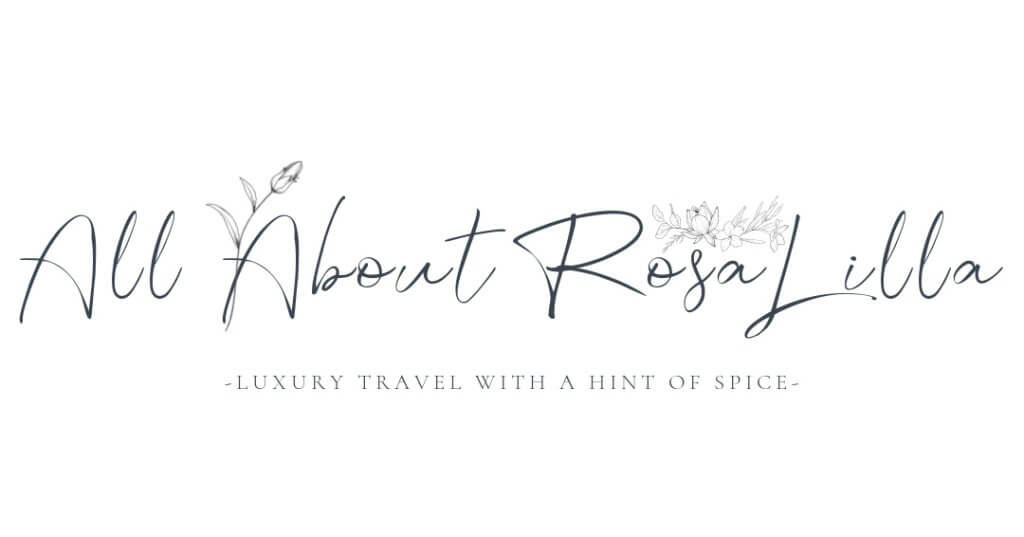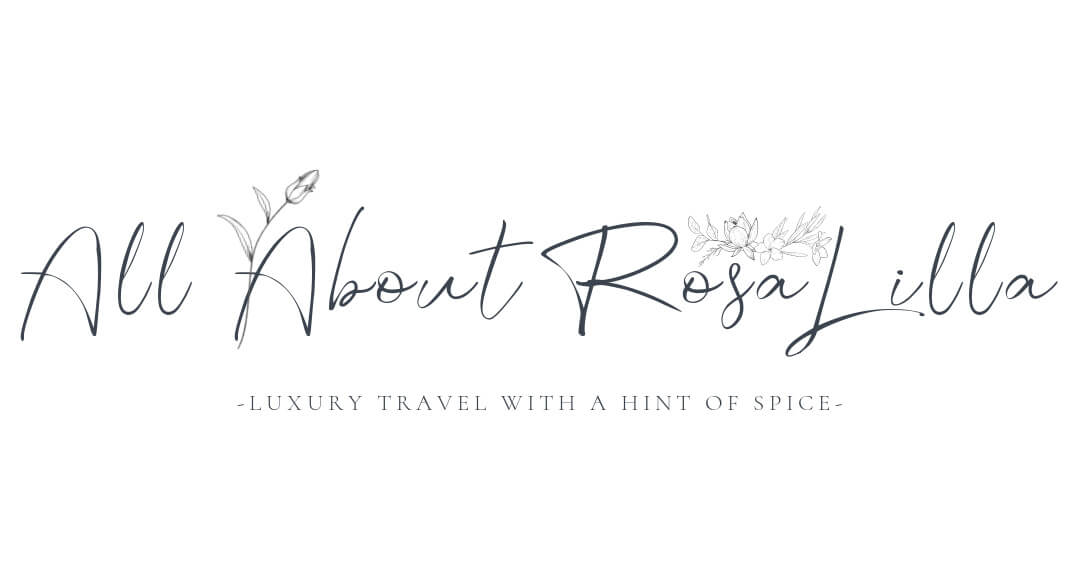 Sharing is sexy!