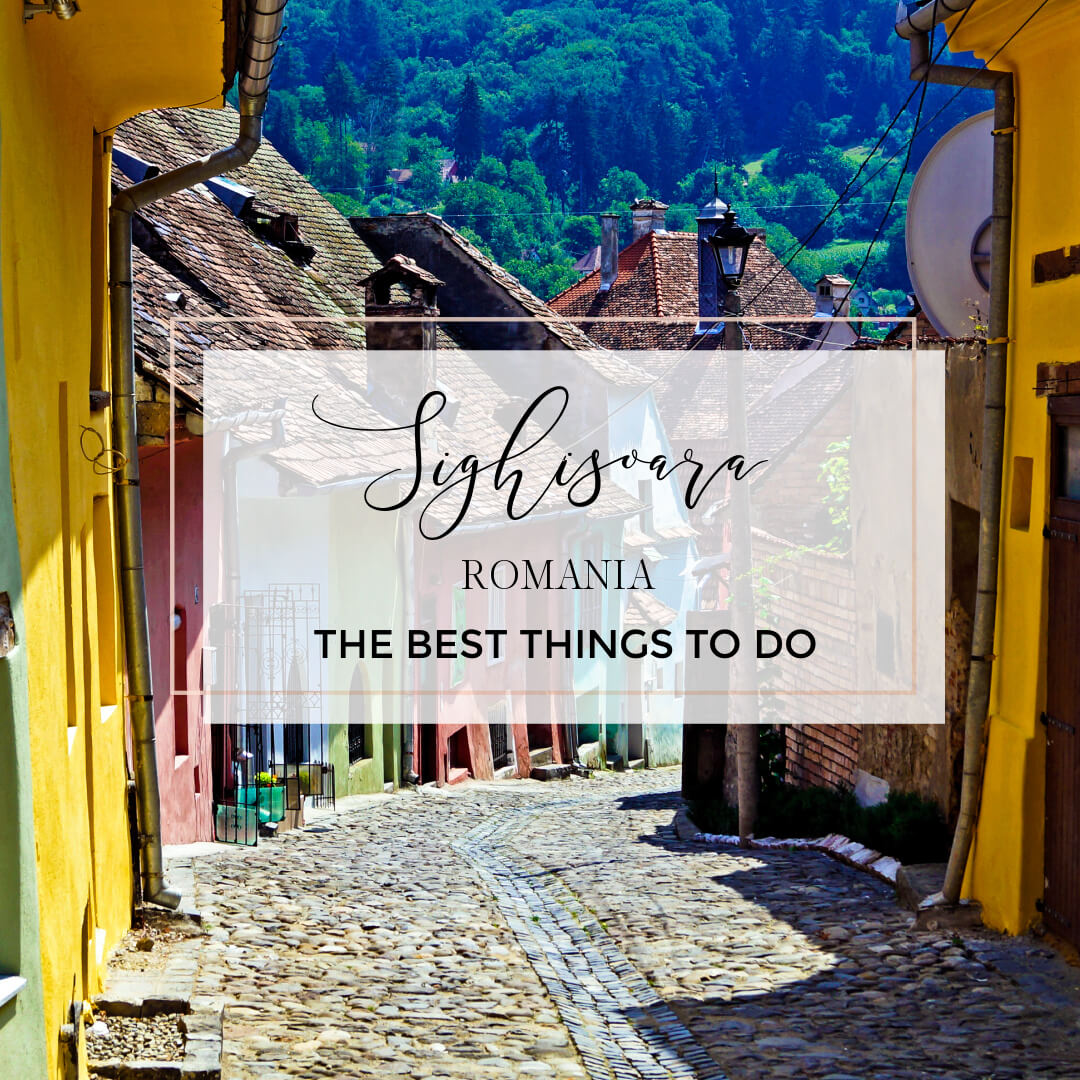 Sighisoara Romania
If you want to visit a place that is so magical it is just like stepping into a fairytale then you need to visit Sighisoara, Romania. A place that is so colourful it is like a crayon box exploded all over it and a place where legends began. In this guide on Sighisoara I want to give you a list of things to do in Sighisoara, as well as a brief history, where to stay and how to get there from Brasov.
Sighisoara citadel
Sighisoara is a small medieval city in the Transylvania region of Romania, with a history dating back to the 1100's. At that time the Hungarian king was pleading with Saxons to move to this part of the world and help him defend his borders. German craftsmen and artisans took him up on it, and what resulted is a fairy-tale-like fortified city in the heart of Romania. It literally feels like you have stepped inside a storybook. In fact I wouldn't have been at all surprised to look up and see Medieval Dragons flying in the sky!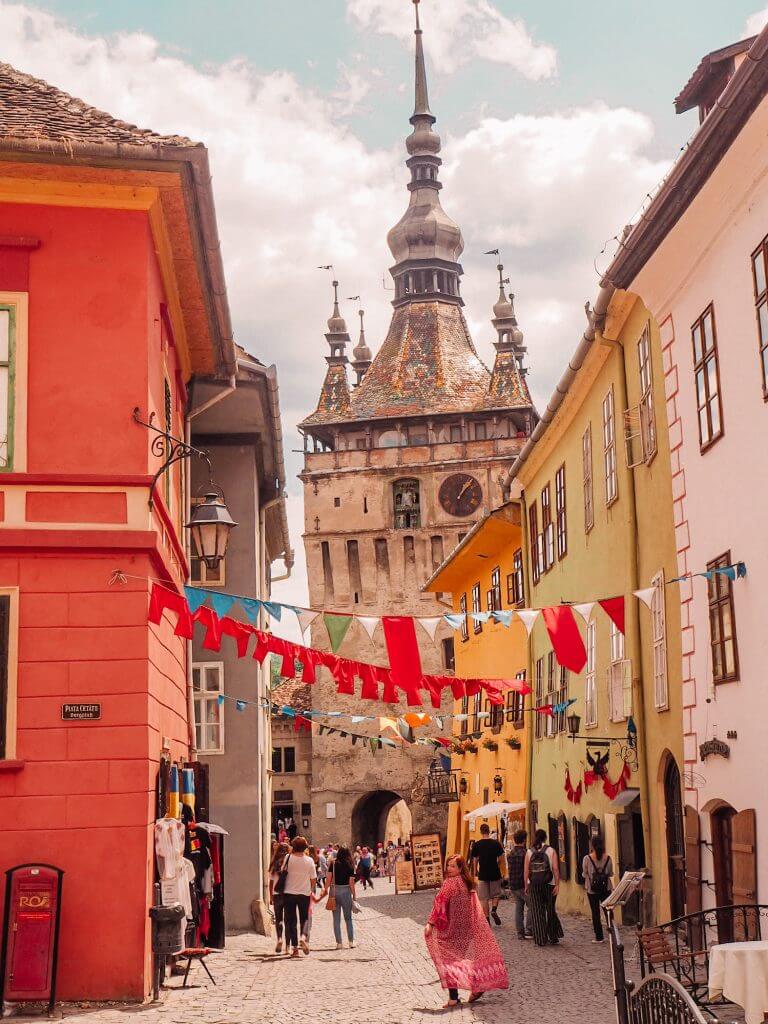 Sighisoara citadel is part of UNESCO heritage since 1999. With cobbled streets, narrow alleyways lined with quaint colourful houses and a Clock Tower that has wooden figurines that change depending on the day of the week, you can understand why Sighisoara is a must see when you are visiting Romania. It is impossible not to fall in love with Sighisoara.
Sighisoara towers
The citadel of Sighisoara is surrounded by a 930m wall, built initially to serve as protection against Turkish attacks. The initial defence wall had 15 towers and 4 ramparts, out of which 9 towers and 2 ramparts have survived. The towers became homes for various craftmanship's which is obvious by the names of the towers such as Clock tower, Butcher Tower, Cobblers Tower. Each tower was built, maintained and defended by a craft guild. The most important and imposing tower in the city, the Clock Tower, is preserved well and serves today as Sighisoara's history museum.
An important part of Sighisoara's history is tightly bound to the connection with the Draculesti family and the birthplace of Vlad the Impaler. Vlad was a Romanian prince with a gruesome history that served as the inspiration for Bram Stoker's character Dracula. This is a huge draw for tourists to the area and as a result you will find a huge amount of kitsch touristy shops selling Dracula magnets and T-Shirts. This might put some people off but I personally think that it just adds to the charm of this colourful city.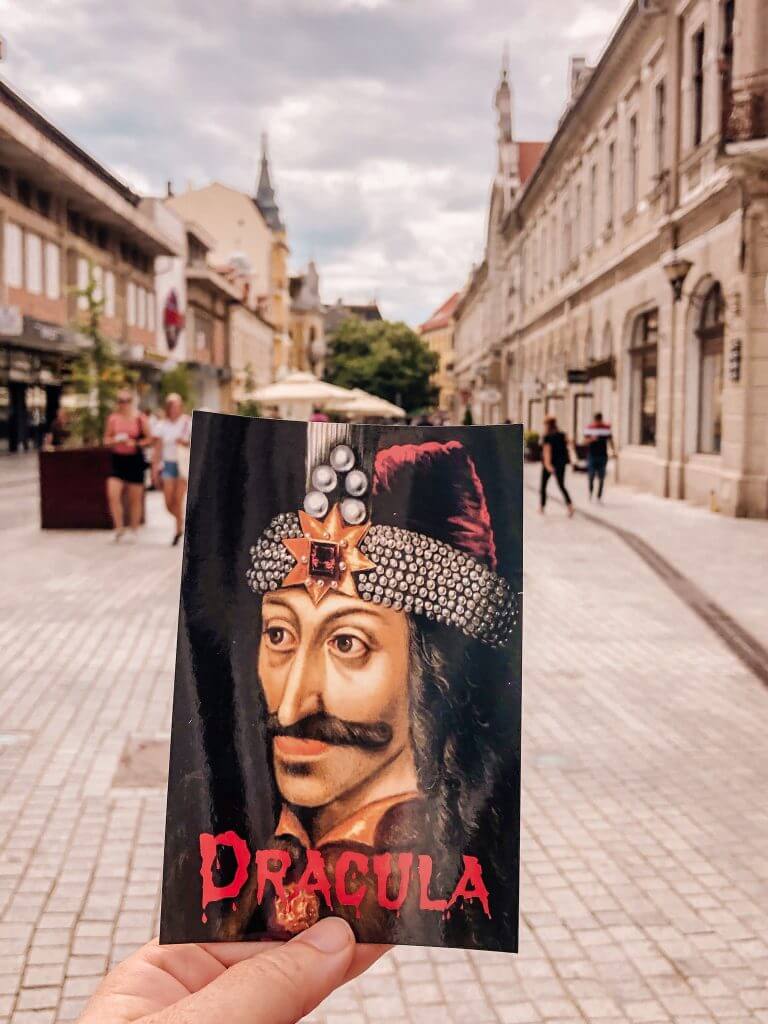 Sighisoara was not the biggest or richest of the seven Saxon walled citadels in Transylvania, but it has become one of the most popular. A walk through the town's hilly streets with their original medieval architecture, magical mix of winding cobbled alleys, steep stairways, secluded squares, towers, turrets and enchantingly preserved citadel will have you falling in love with this part of Romania. You can see why it is like stepping back in time.
Sighisoara Location
Sighisoara is located in Mures County, roughly 300km north of Bucharest, it has enjoyed historical prominence given its position right in the lap of the Carpathian Mountains, which once formed a natural land border between Europe and the Ottoman-controlled East.
Getting from Brasov to Sighisoara
Fany operates a bus from Sighisoara to Brasov 3 times a day. Tickets cost between €8 and €13 and the journey takes about 2 hours. Two other bus operators Duda Trans and AXI Tours also service this route. Alternatively, Romanian Railways (CFR) operates a train from Sighisoara to Brasov every 4 hours. Tickets cost between €2 and €11 and the journey takes about 3h 30m. The journey is less than 2 hours if you travel by car.
The Romanian Railways website is available in English and is very easy to navigate. Search for up-to-date timetables and fare info for getting to Sighisoara from elsewhere in Romania.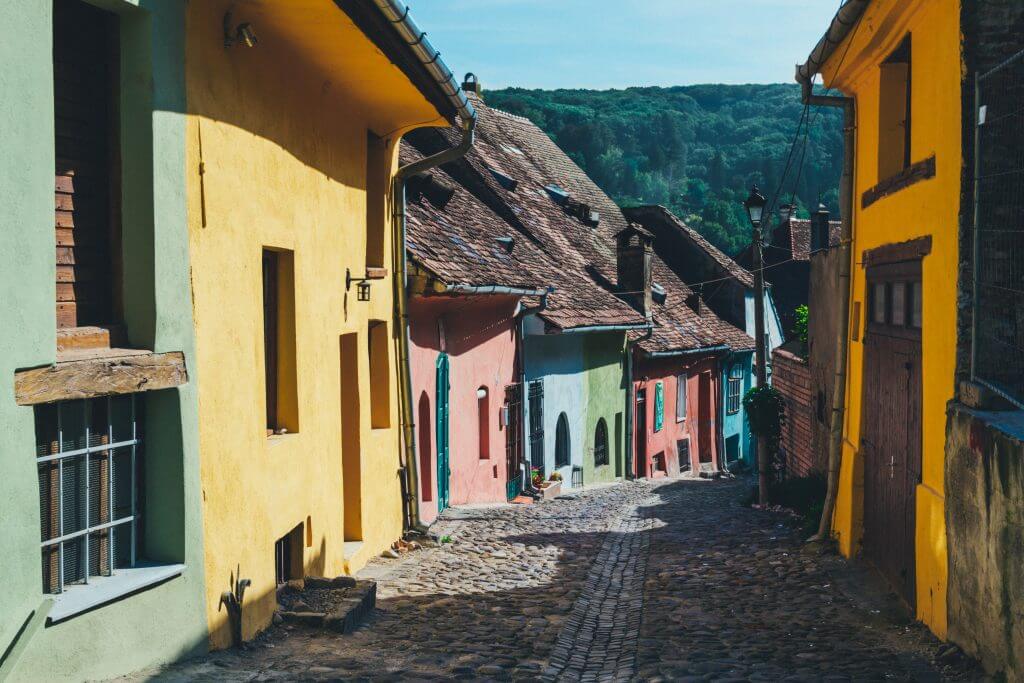 Things to do in Sighisoara
1) Visit Muzeul de Istorie Sighisoara
The number one thing to do in Sighisoara is to visit Muzeul de Istorie Sighisoara. It is a local history museum which exhibits various local historical crafts, art, medical supplies and even an antique clock collection. It is located inside the Clock Tower which is also home to the Torture Chamber. A particular highlight is the Peasant Furniture room with beautiful pieces of peasant furniture from the Tarnavei Mari area. It is important to note that you cannot take photographs inside the museum and there is a penalty fee if you do.
Address: Piaţa Muzeului 1
Opening hours: Summer Weekend – 9:00 am to 5:30 pm.
Summer Weekdays – 9:00 am to 18:30 pm.
Mid-September – Mid-May – 9:00 am – 3:30 pm
closed on Mondays
Tickets: 15 lei (approx €3)
2) Climb the Clock Tower
While you are at the history museum in the Clock Tower I recommend that you climb to the top to reach a balcony to enjoy panoramic views of the city. On the way up you will see the clock's clanking innards. The clock tower itself is about 64 metres tall and dates back to 1556. It was once the main entrance to the walled city of Sighisoara and its most striking feature are its colourful roof tiles. The stone base of the tower is shaped into two giant archways that form a passage from one side of Sighisoara to the other. It is still the prettiest sight in town.
Address: Piaţa Muzeului 1
Opening hours:

Summer Weekend – 9:00 am to 5:30 pm.
Summer Weekdays – 9:00 am to 18:30 pm.
Mid-September – Mid-May – 9:00 am – 3:30 pm
closed on Mondays

Tickets: 15 lei (approx €3)
3) Grab a coffee in Citadel Square (Piata Cetatii)
The Citadel Square is a small quaint square that lies in the heart of the citadel. Back in the day, street markets, craft fairs, public executions and even witch trials were held here. There is no better place to sit and grab a coffee than in the historic hub of the city. Enjoy a relxing moment with pastel-coloured façades and welcoming terraces surrounding you.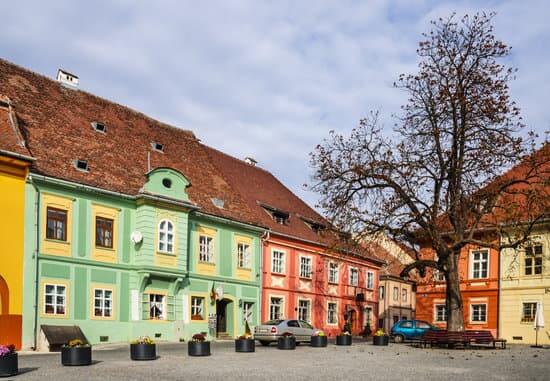 4) Visit Dracula's House
Don't let these pretty pastel hues lull you in to a false sense of security, there is a more menacing side to Sighisoara. One of the biggest draws for tourists is the fact that Sighisoara is the birthplace of Dracula…..well not actually because vampires aren't real but Sighisoara is the birthplace of the Romanian prince that the legend of Dracula is based on, Vlad the Impaler. Vlad was born here in 1431 and lived there for the early years of his childhood.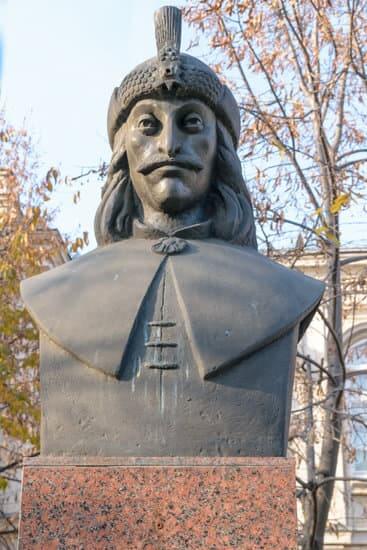 Beside the clock tower on Strada Cositorarilor you will see a bright yellow house that stands out more than the rest. There is a sign on the wall that marks the home of Vlad Dracul in Romanian which translates to "In this house between the years 1431-1435 lived the Romanian ruler Vlad Dracul, son of Mircea the Elder."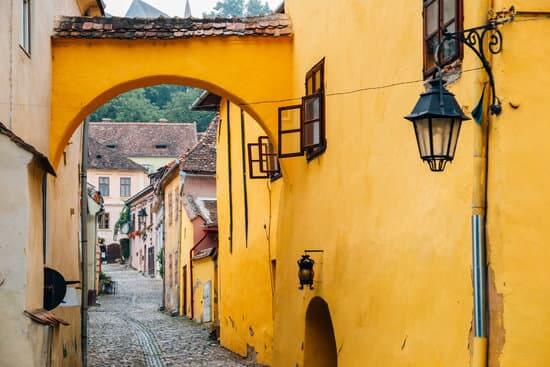 It is now a pretty decent restaurant and above the entrance is an impressive metal sign shaped like a dragon. For a small admission fee the staff will show you Vlad's old bedroom (and give you a little scare).
Address: Strada Cositorarilor 5
5) Walk the Scholar's Stairs
This wooden covered staircase was built around 1642-1654 with 300 steps coming from citadel square, leading to the Church on the Hill and Sighisoara's Old School to protect students and others walking through from the winter weather.
Today, students still use the remaining 175 steps to get to school, and others use it to pass through the city sheltered from the weather. I am not going to lie. It is an eerie experience as sunlight filters through the loosely fitted wooden slats and the low ceiling adds an air of oppression. Once you come out the other side you are greeted with a majestic church and amazing panoramic views of the citadel below. Our camera had just run out of battery (always pack a spare!) so we were unable to capture any images for you.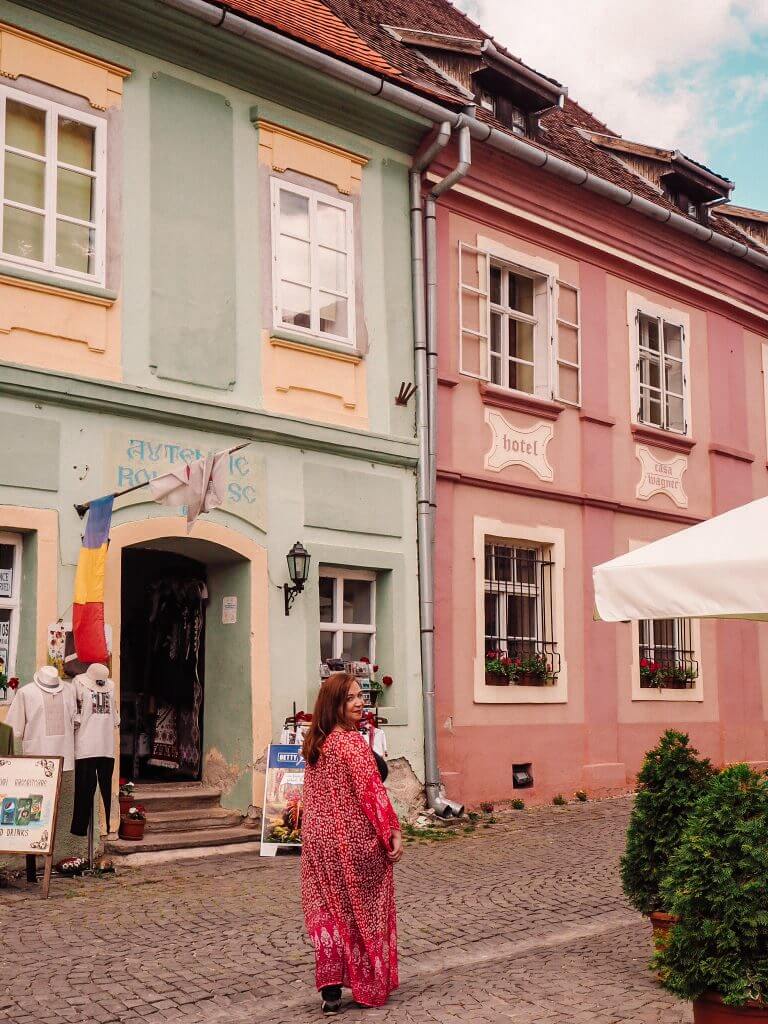 6) Church on the Hill
At the top of School Hill you will find the majestic Church on the Hill. The Church on the Hill in Sighisoara is the third biggest gothic cathedral between Vienna and Istanbul and the only one in Transylvania with a crypt. It stands tall overlooking the city and you simply cannot miss it. It is not very ornate on the outside but has some impressive artwork inside.
Be sure to check out the Saxon cemetery there too. Located behind the church, it is absolutely massive and has graves that date back to the 17th century, a rather peculiar must see in Sighisoara.
7) Monastery Church, Klosterkirche
This late-Gothic church has an eerie air, and guards a trove of baroque finery inside. First mentioned in 1298, the church was rebuilt between 1482 and 1515 after Mongol and Tatar invasions, and again after Sighisoara's great fire in 1676. Inside there is a bronze baptismal font that dates back to 1440 and a magnificent collection of Anatolian carpets from the 16th and 17th centuries.
8) Visit Stag House
Casa cu Cerb or Stag House as it is known in English is one of the oldest and best perserved houses in Sighisoara. It is named after the mural of a stag which adjorns its facade. Located in the historic old town it is only 110m away from the Clock Tower and 100m from Museum Square. Today the building is a hotel with the ground floor doubling as a cellar bar/restaurant.
Rooms look pretty basic but in my opinion the central location and opportunity to stay in a place of such history can't be missed.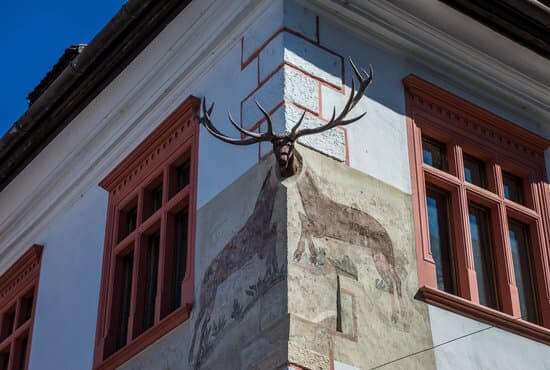 9) Visit each of the guild towers
As I previously mentioned there are 9 of the original 15 guild towers still remaining. The clock tower will be the easiest to spot and is undoubtedly the most famous tower in Sighisoara but I recommend that you explore them all. You will find the guild towers simply by walking along the edges of the citadel as they stand tall, looking down on their neighbouring buildings. Each tower was named after the craft of each guild.
I know they were built to appear menacing and to intimidate the Ottomans but I think they are just gorgeous! They simply add to the fairytale vibes of this city.
Turnul Cizmarilor – The Bootmakers' Tower
Turnul Fierarilor – The Ironsmits' Tower
Turnul Croitorilor – The Tailors' Tower
Turnul Macelarilor – The Butchers' Tower
Turnul Cositorarilor – The Tinsmiths' Tower
Turnul Franghierilor – The Ropemakers' Tower
Turnul Cu Caes – The Clock Tower
Turnul Tabacarilor – The Tanners' Tower
Turnul Cojocarilor – The Furriers' Tower
10) Get lost in colourful streets
You could happily spend all of your time in Sigisoara just wandering row after row of brightly painted burgher houses. These charming dwellings on prime real estate once belonged to the city's merchants. Many have been preserved with various degrees of success and turned into businesses such as B&Bs, cafes and gift shops. While we were wandering a local kindly invited us to see his wine cellar and took our breath away with a shot of homemade plum brandy but it goes to show how friendly people are here and how happy they are to see tourists in their town.
Keep a look out for The Stag House mentioned above and The Venetian House along with some beautiful medieval signs as you wander.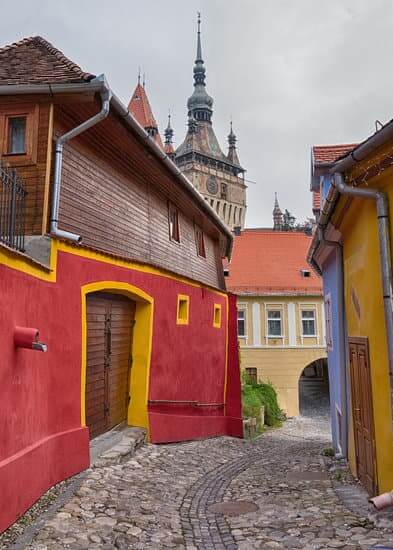 Sighisoara Walking Tour
It can be hard to appreciate Sighisoara's many historic highlights on a self-led excursion. Discover the medieval fortress on a small-group walking tour and immerse yourself in the city as you stroll its cobbled streets and secluded squares. Gain intimate insight from your guide as you explore landmarks including the Church on the Hill, Clock Tower, and birthplace of Vlad the Impaler.
This is an English speaking walking tour that lasts about 2 hours and costs €29.
Sighisoara Hotels
Where to stay in Sighisoara
While you can certainly see Sighisoara comfortably on foot in one day, the city turns to magic as night falls. After sunset, as the tourists fade away, is the perfect time to soak up all of those Medieval vibes. If you get the chance I do recommend staying at least one night in Sighisoara.
Here is a list of hotels I recommend.
Doubletree by Hilton Sighisoara-Cavaler: located steps from the heart of town. This three-story Doubletree welcomes guests with chocolate chip cookies and features 74 rooms with floor-to-ceiling windows, premium bedding, coffeemakers, flat-panel HDTVs, free Wi-Fi and marble bathrooms with heated flooring; suites also include sofa beds and walk-in showers.
Fronius Boutique Residence: Fronius Boutique Residence offers accommodation in an atmospheric renovated building, right in the Sighisoara Medieval Citadel. It features rooms full of character, fitted with antique wooden furnishings, and an outdoor sun terrace. With a traditional spinning wheel in your bedroom you would be forgiven for thinking tht you are in the story Sleeping Beauty. The property also offers free transport from and to the train station.
Mercure Sighisoara Binderbubi Hotel & Spa: Found a 6 minute walk from the Piata Cetatii Medievale in Sighisoara's centre, the Mercure Sighisoara Binderbubi Hotel & Spa has a Tyrolean-inspired décor and a vaulted wine cellar. It offers free internet access and free parking. Mercure Sighisoara Binderbubi Hotel & Spa features the Blumengarten wellness area with a jacuzzi, wet and dry saunas, aromatherapy and various massages.
Hotel Bulevard Sighisoara: Featuring a restaurant serving Romanian specialities, Hotel Bulevard Sighisoara is located in the centre of Sighisoara and offers elegant and spacious rooms with free WiFi and minibar. The local Clock Tower is 250 m away and the Museum Square is within 350 m of the property. The rooms at Hotel Bulevard come with a seating area, a flat-screen cable TV, a safety deposit box and a bathroom with a shower, free toiletries, and a hairdryer. Guests of Hotel Bulevard Sighisoara benefit from a 10% discount for meals at the on-site restaurant.
Sighisoara Restaurants
Where to eat in Sighisoara
Let's face it! Sighisoara is beautiful, but great experiences come not only with scenic views, but also amazing food. Here is a list of the best restaurants in town.
Casa Georgius Krauss: This guesthouse/restaurant is located inside the walls of the citadel. It serves both traditional and international dishes. You simply must try the chef's signature dish, tender beef fillet served on a bed of spinach leaves and sweet cipollini, accompanied by a Romanian wine from the restaurant's cellar. What makes this venue extra special is that it is a historic building that belonged to Sighisoara's notary, Georgius Krauss.
Joseph T. Restaurant & Wine Bar: This restaurant is located in the Central Park Hotel and is a delight. It is the perfect place if you want to enjoy a romantic lunch or dinner while listening to lovely music. On the menu you'll find traditional bean soup served in a bread bowl, the delicious Tochitură Dacică, as well as veal entrecote or a pork chop with dijon sauce.
Gasthaus Alte Post Restaurant: For those wanting more traditional or authentic Romanian cusine then you must try the Gasthaus Alte Post Restaurant. It serves a mix of Saxon, Hungarian and Romanian food. Try the polenta with cheese and sour cream, sarmale (cabbage rolls with rice and meat), goulash, paprikash, mushroom spätzle and homemade desserts are served in generous portions. With a quiet and welcoming ambiance, Gasthaus Alte Post is an ideal place to try the local cuisine.
Casa cu Cerb: I mentioned the stag house numerous times throughout this post but it is also the perfect place to grab a bite to eat. It is such a unique setting to enjoy some delicious food. How many buildings do you know that have antlers protruding from them? The restaurant is great if you are in the mood for traditional dishes, but don't want to wander too far from the main attractions. Some of the restaurant's specialties are sarmale, papanași, pork stew with polenta and meatballs with sauce.
So hopefully I have convinced you to add Sighisoara to your travel bucket list. It is one of my favourite places that I have ever visited and I know that I will be returning to soak up all of that magical ambiance. Before travelling to Romania I had heard all of the Romanian Stereotypes but I was happy that I didn't listen to them and I got to see for myself just how much this beautiful country has to offer.
Are you new here? Join thousands of other happy readers and subscribe to All about RosaLilla blog via email or Bloglovin'. The good news is that by signing up via email you will get my EXACT email template that I use to successfully pitch hotels for collaborations.
I also share everything about myself on Instagram with nothing held back so be sure to follow along there.
Until next time you crazy kids!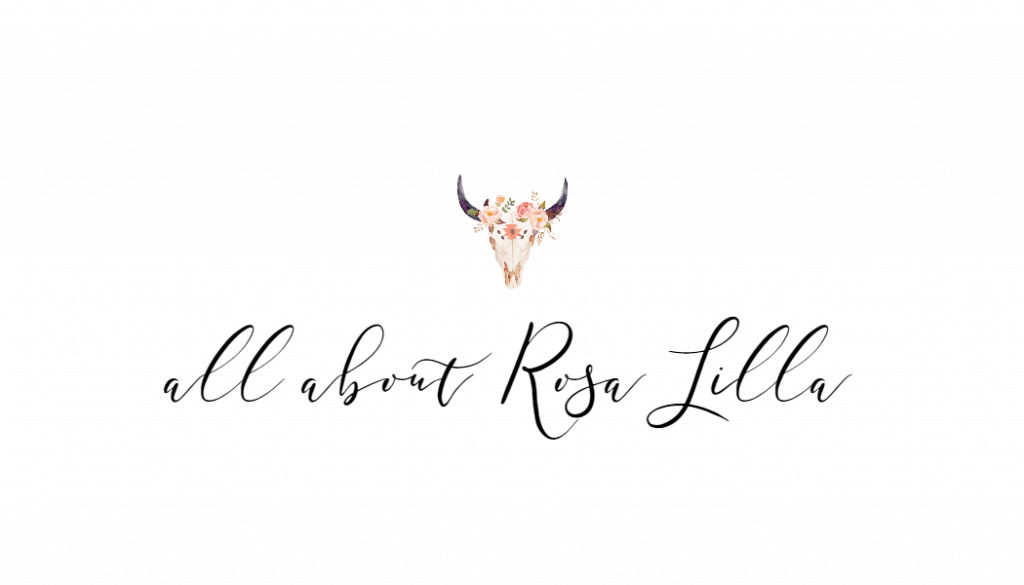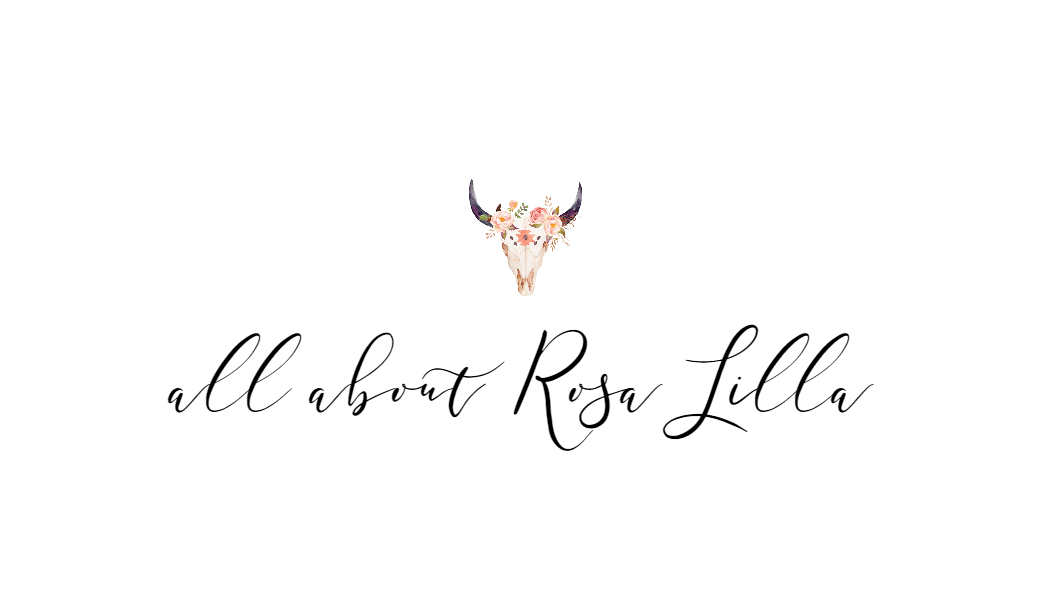 Sharing is sexy!