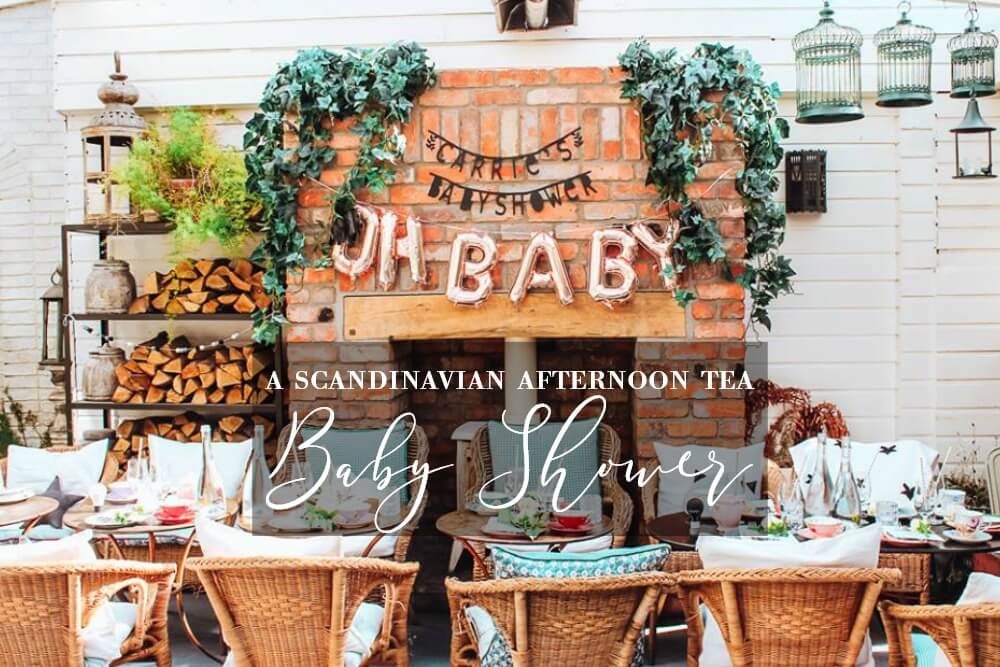 Unique baby shower ideas – A Scandinavian Afternoon Tea Baby Shower
Eeeeek! I'm very excited to be writing my very first blog post and for it to be about such a personal family event. When it comes to organizing a baby shower most people generally choose to stick to the same theme but I wanted to come up with unique baby shower ideas for my sister so I chose to go with a Scandinavian theme. The good news is that by choosing a unique baby shower like a Scandinavian theme the decor for the baby shower will double up as decor for the nursery after….but, with all of those special memories attached.
How can I make my baby shower unique?
Planning a baby shower can be quite daunting as your head races with ideas and where to begin. You will also want to make sure that your baby shower stands out from the crowd and is unique so that can add extra stress to the mix. As the host, you want the party to be perfect for the mum-to-be. And this is where a theme comes in. Having a unique baby shower theme can help tie everything together seamlessly. From invitations to baby shower decor everything is so much easier when you have different and unique baby shower ideas.
How to come up with unique baby shower ideas?
The answer to this one is actually quite simple. If you are looking for unique baby shower ideas the answer lies in the mum-to-be herself. What is her style like? How does she decorate her home? Is her personality vibrant or low-key. As they say, being you is your superpower and there is no-one more unique than you, so simply look for the character traits that make this mum-to-be different from everyone else. If you are struggling try sending out a text to close family and friends and ask them to describe her.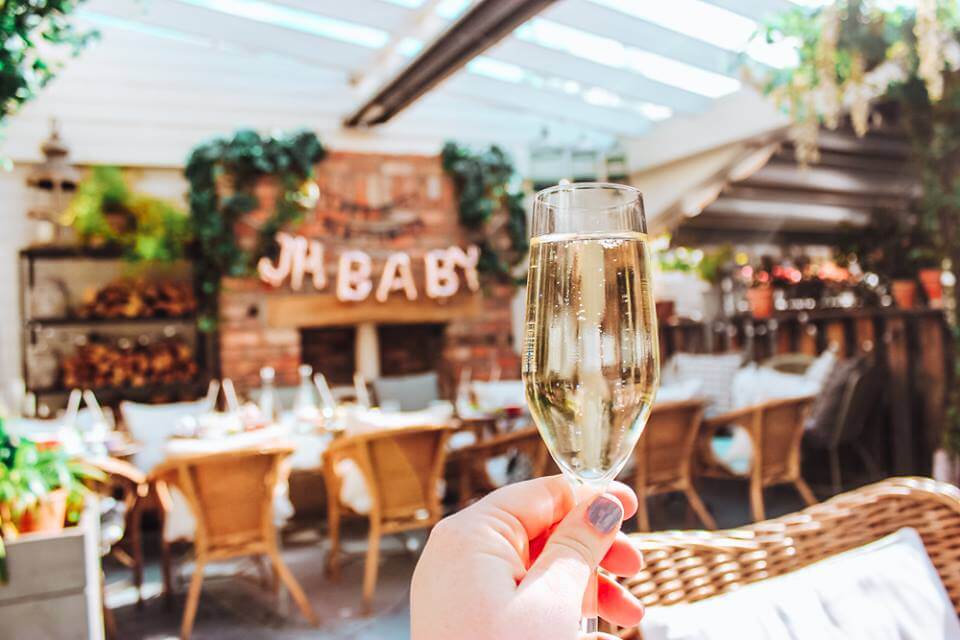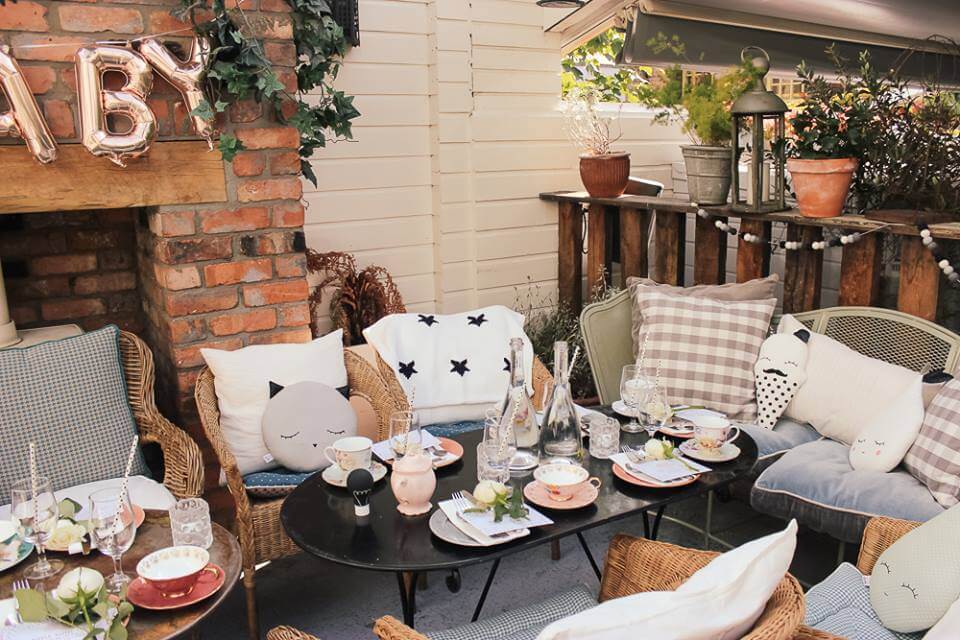 Soon you will have a list of adjectives that you can pull your unique baby shower ideas from. Once you have your unique baby shower ideas that is when the fun starts because then you can begin sourcing your unique baby shower decor. I find both Etsy and Amazon an amazing source for these. Just key in exact search term eg. scandinavian baby shower and you will be surprised at how much decor you can get to fit your unique baby shower theme.
Planning a baby shower in Ireland
My little sister Carrie's first pregnancy went by in a bit of a blur. Don't get me wrong we were super excited that she was pregnant but we were still in shock and grieving the death of my mother and my Lyme disease had started going into turbo drive so it was all I could do to keep myself vertical let alone organise a Baby Shower. Plus baby shower's are an American thing right? Surely we don't need that extravagance here in little old Ireland.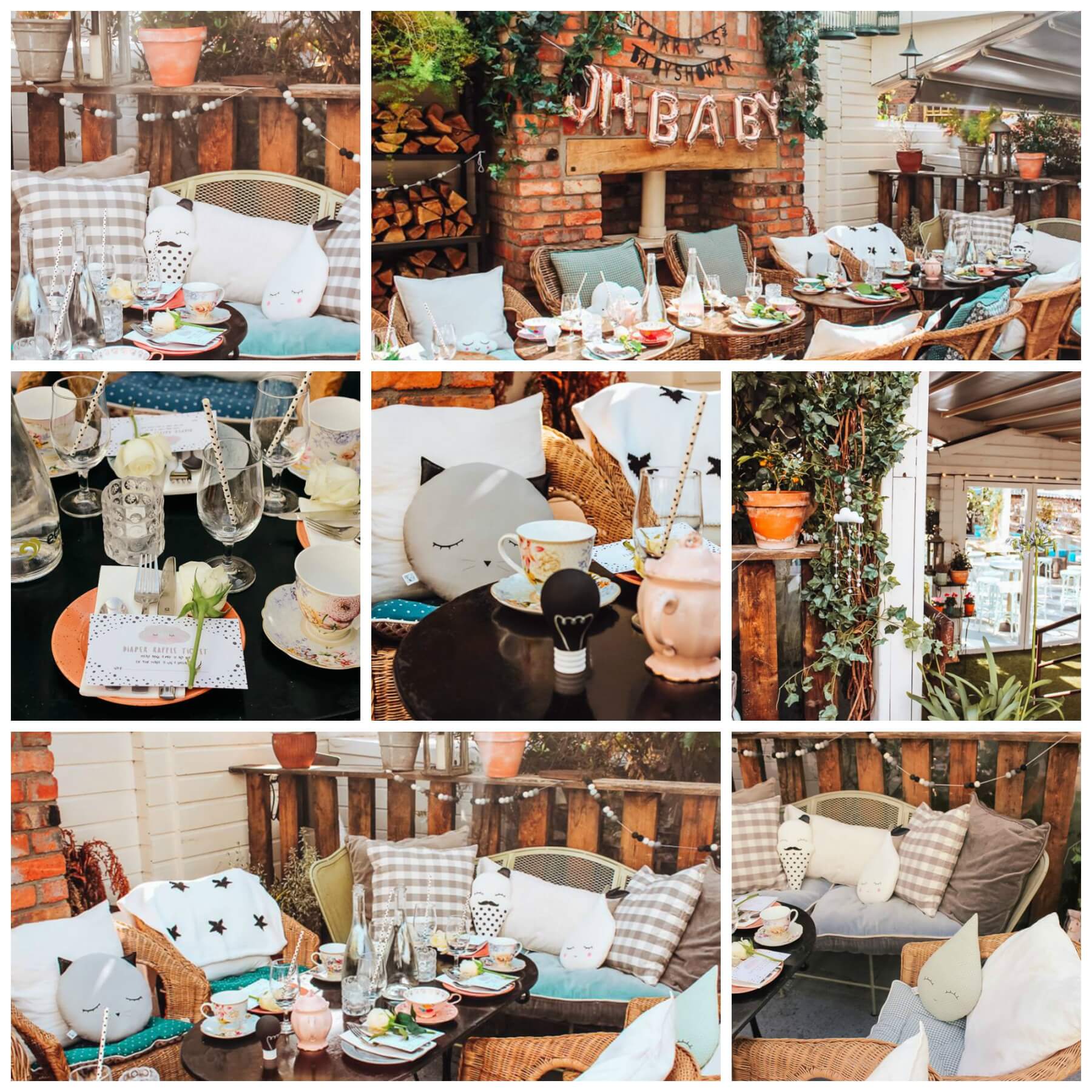 So when my sister Carrie announced that she was pregnant with her second little boy I did some research and yes baby showers are a growing trend here in Europe. While I initally thought this type of party was an extravagance I quickly changed my mind and saw it as an opportunity to literally shower the mama to be with love surrounded by her closest friends. I know from experience that pregancy is often not a walk in the park and it can be quite isolating as it is only you going through the different body changes and emotions that pregnancy brings so one day celebrating with family and friends showing you the love and support you need can only be a good thing.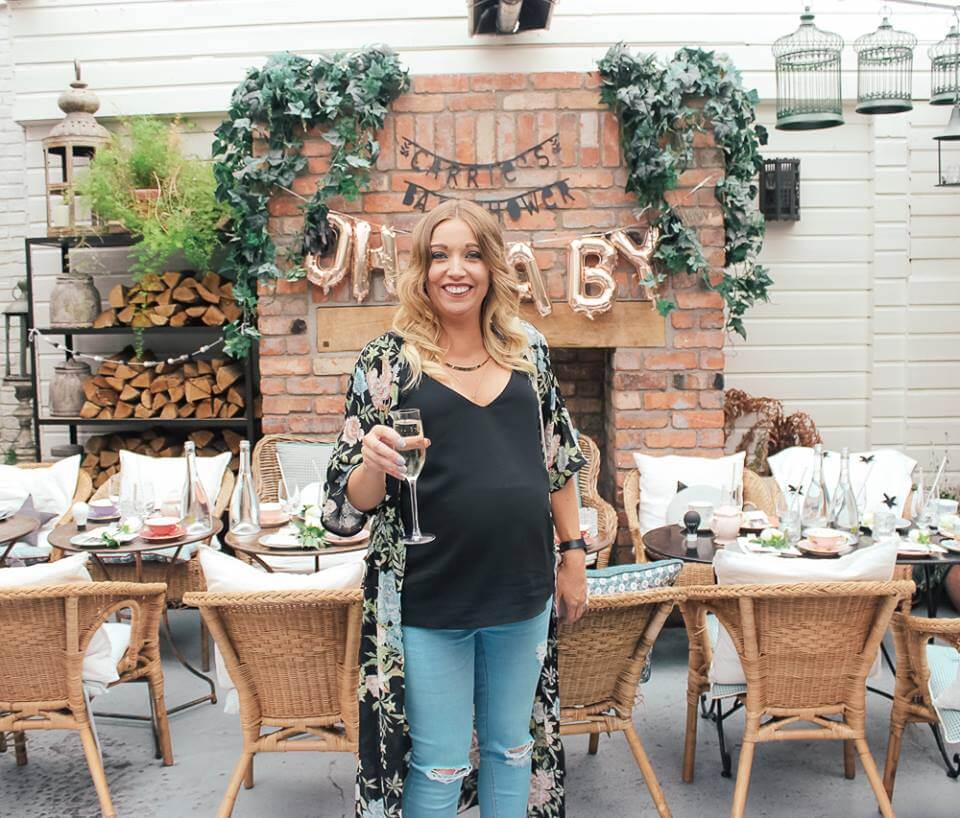 How to decide on a baby shower theme?
Right, so with that settled I decided that if we were going to do this we were going to do it in style! A quick pow wow with my baby sister Luanna and we decided on a scandinavian theme as we knew that Carrie loves all things monochrome and the items we selected for decor could be doubled up as nursery decor after the baby shower, except they would always have the memories of such a happy day attached. Who says I am not resourceful?
But, as I mentioned, picking a baby shower theme can be daunting. The best way to pick a baby shower theme is to look to the parents to be for inspiration. Find out what they are passionate about and let that come through in the theme. For example, if they love to travel, the shower might be inspired by their favourite destination or where they met. If they have a favourite show, movie or band, consider that for the party's focus. I planned my whole wedding around music festivals. Or, if the baby-to-be's nursery already has a theme this might give you some unique baby shower ideas. There is inspiration quite literally everywhere!
Baby shower venues Ireland
At the time of writing this blog post there weren't that many venues utilizing their venues to host baby showers in Ireland. Hopefully by the time you are reading this, and planning your own baby shower, that will have changed and their will be a whole range of venues across Ireland ready to host your baby shower.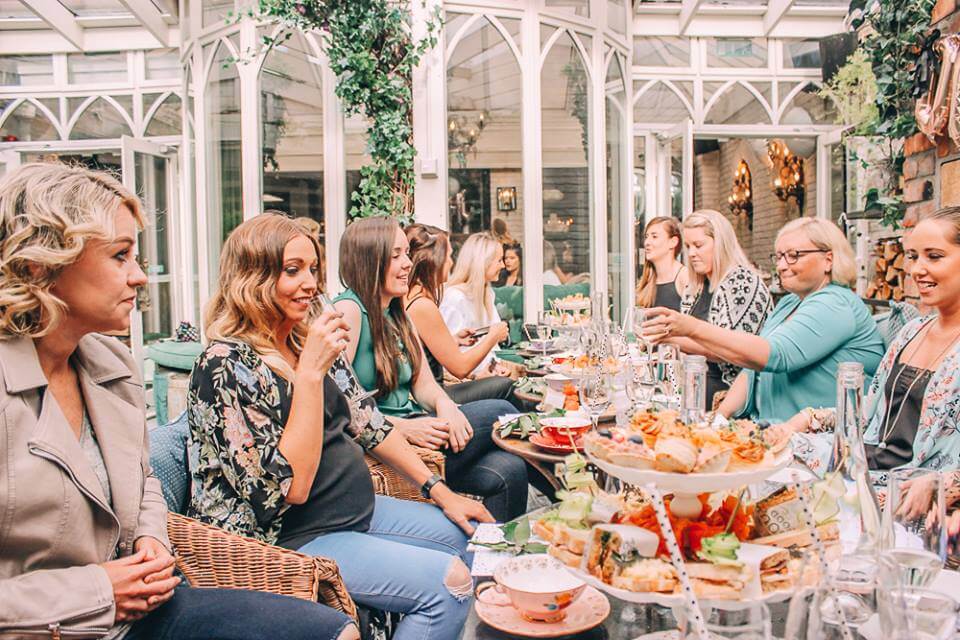 My sister is from Dublin so I didn't want to make her travel heavily pregnant, so I was lucky in that the one place that I did want to host it already had a baby shower afternoon tea package that worked perfectly with my theme.
We decided on House Dublin for our venue. Anyone that knows me knows I am a shabby chic twinkly light kind of girl and this place has it in abundance. They do have set baby shower packages but because we wanted to decorate the place ourselves we decided to only go for the Afternoon Tea package. All I can say is yum and go hungry!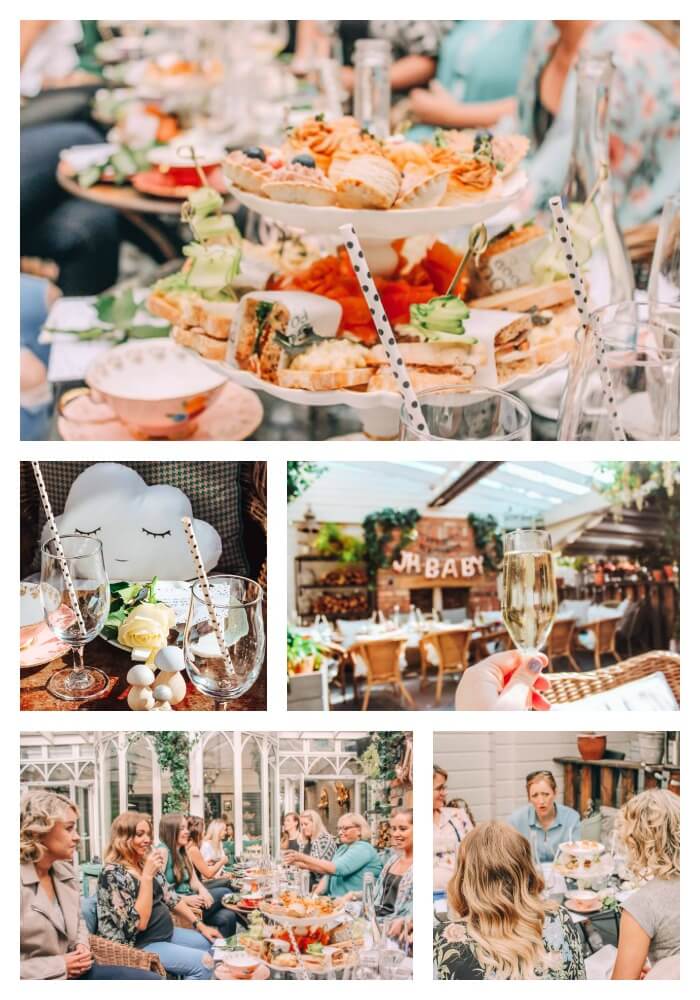 Where to source baby shower decor to match your unique baby shower ideas?
Being an Etsy seller myself and having designed all of the invitations and paper goods for the baby shower I approached some other fantastic etsy sellers whose stores I had been obsessing over to see if they would like to collaborate and they did not dissapoint. The quality and handcraftmanship of the products they sent me left me so proud to be a part of this wonderful and artistic community. I was truly blown away by their kindness and the products that they offered. I will tag each shop individually below so that you can check them out for yourself. I highly recommend shopping on Etsy for your baby shower decor.
Suppliers:
Invitations and Diaper Raffle Cards
Cloud, Raindrop, Pear, Cat and Ice-cream pillows
Star pillows, Star garland and small cloud pillows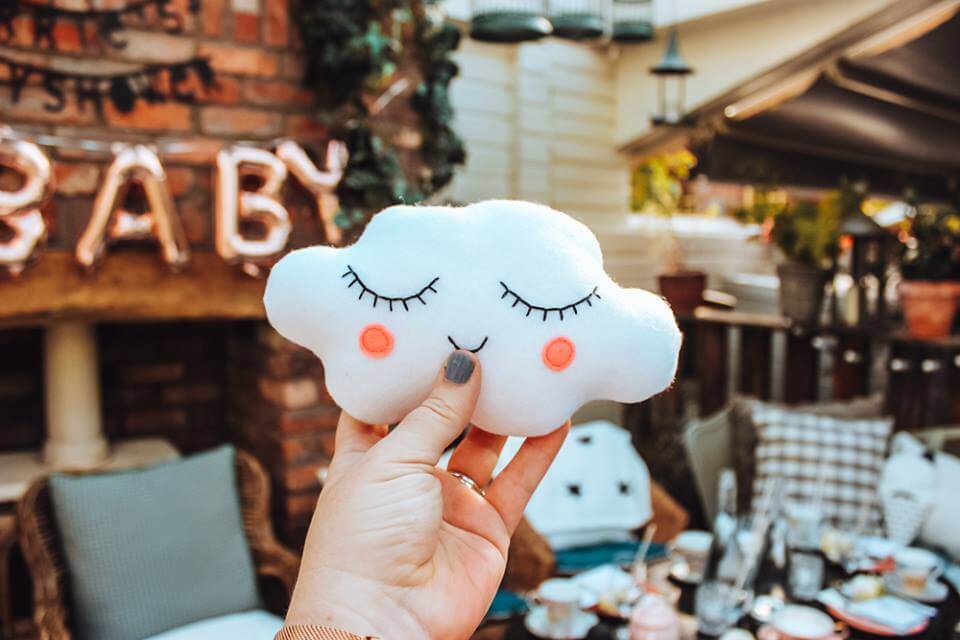 Top tips for how to plan a baby shower
Think about the basics – when and where you want to host your baby shower. Everything else can be planned around this.
Decide on a baby shower theme – the rest of this blog post will help you come up with some unique baby shower ideas. It is important to decide on the baby shower theme before choosing invitations as you will want to design baby shower invitations around your baby shower theme.
Send out the invitations – let guests know about the baby shower in lots of time so that they can make plans accordingly. Include essential information such as the time/date/location as well as dress code if required and rsvp details.
Set the stage – choose baby shower decorations that match your theme. This will make your baby shower party stand out with your attention to every detail. Baby shower decor doesn't have to be elaborate either, a few well thought out decor pieces that are unified will tie everything together nicely. Also work with the venue. Choose a venue that suits your party style so that you don't have to change it too drastically. If your party is Parisian or French theme there is no point in booking an Italian restaurant.
Organise some baby shower games – baby shower games are a great ice-breaker if you are trying to mix groups of friends from different settings, like work or your college friends who might not know everyone invited. Not only are they fun, they will make sure that your event is an unforgettable one.
Select baby shower favours – it is a nice way to thank your guests for attending
Disclaimer: This blog post contains some affiliate links meaning that if you purchase through my link I make a small commission to support my blog at no additional cost to you.
Are you new here? (Well of course you are because this is my first blog post!). If this is your first time stopping by you will realise that I usually blog about travel with my husband Mister Lavin. I began my blog during a time when I was extremely ill with Lyme Disease and when I noticed that there were no resources for planning a baby shower in Ireland I decided to write one. However I don't think this blog post is location dependent and I hope you enjoy the unique baby shower ideas.
Join thousands of other happy readers and subscribe to All About RosaLilla blog via email. The good news is that by signing up via email you will get exclusive travel deals straight to your inbox. The only other place that I publish these deals is on Instagram stories, so be sure to signup to get the heads up on amazing travel deals to save you money when booking.
I also share everything about myself on Instagram with nothing held back so be sure to follow along there.
Until next time you crazy kids!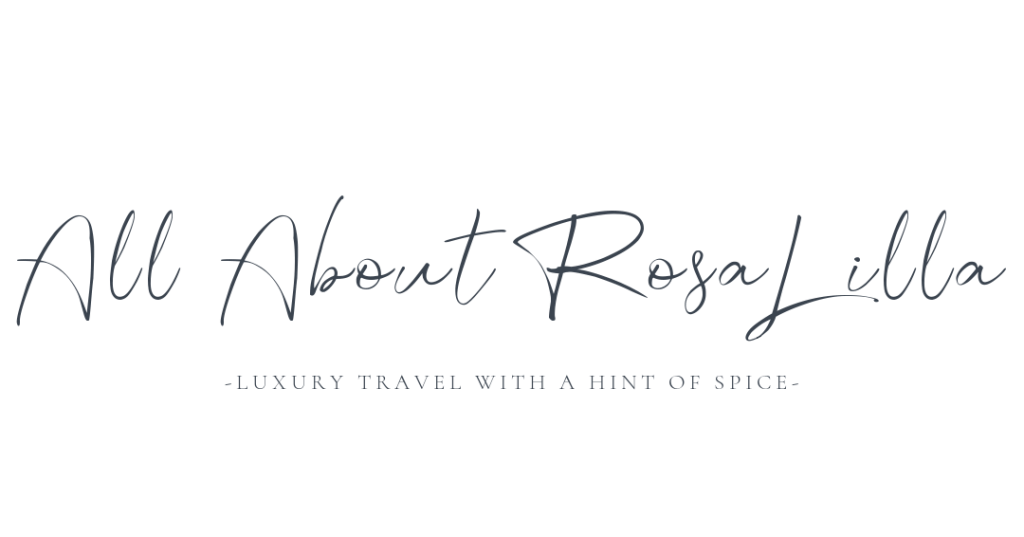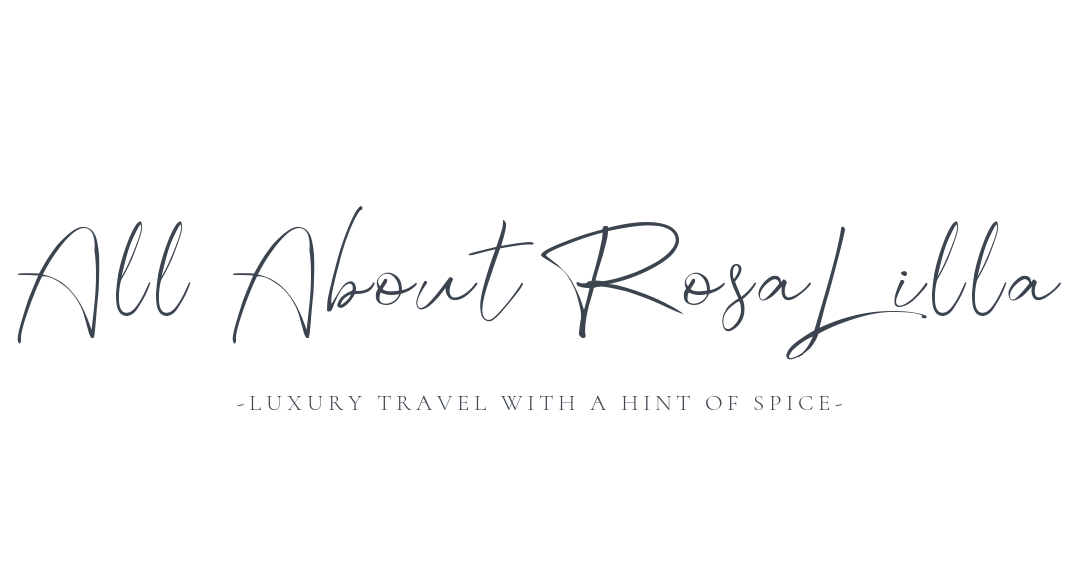 If you liked this you might also like:
25 of the best airbnbs in Ireland for groups or a family holiday
Sharing is sexy!