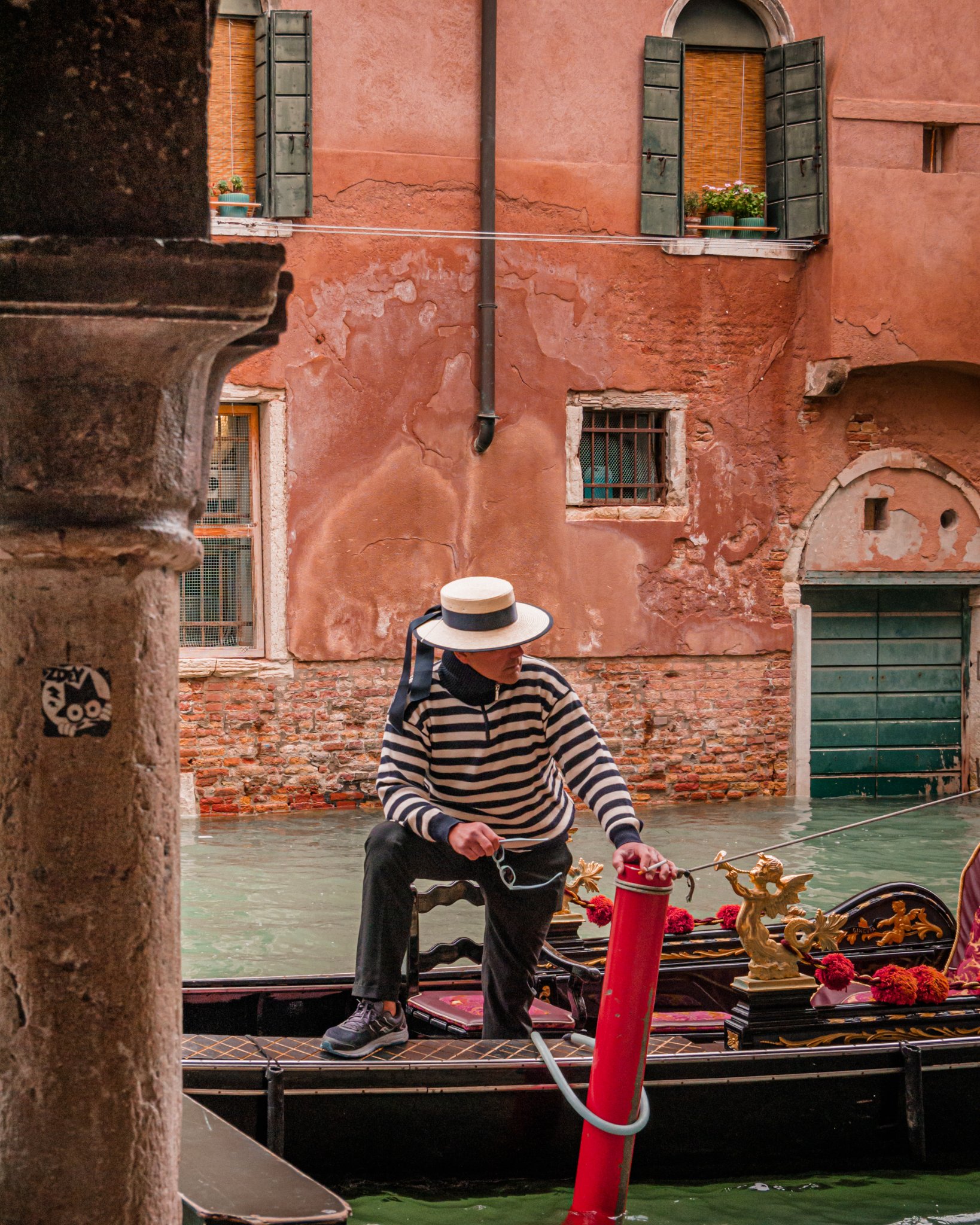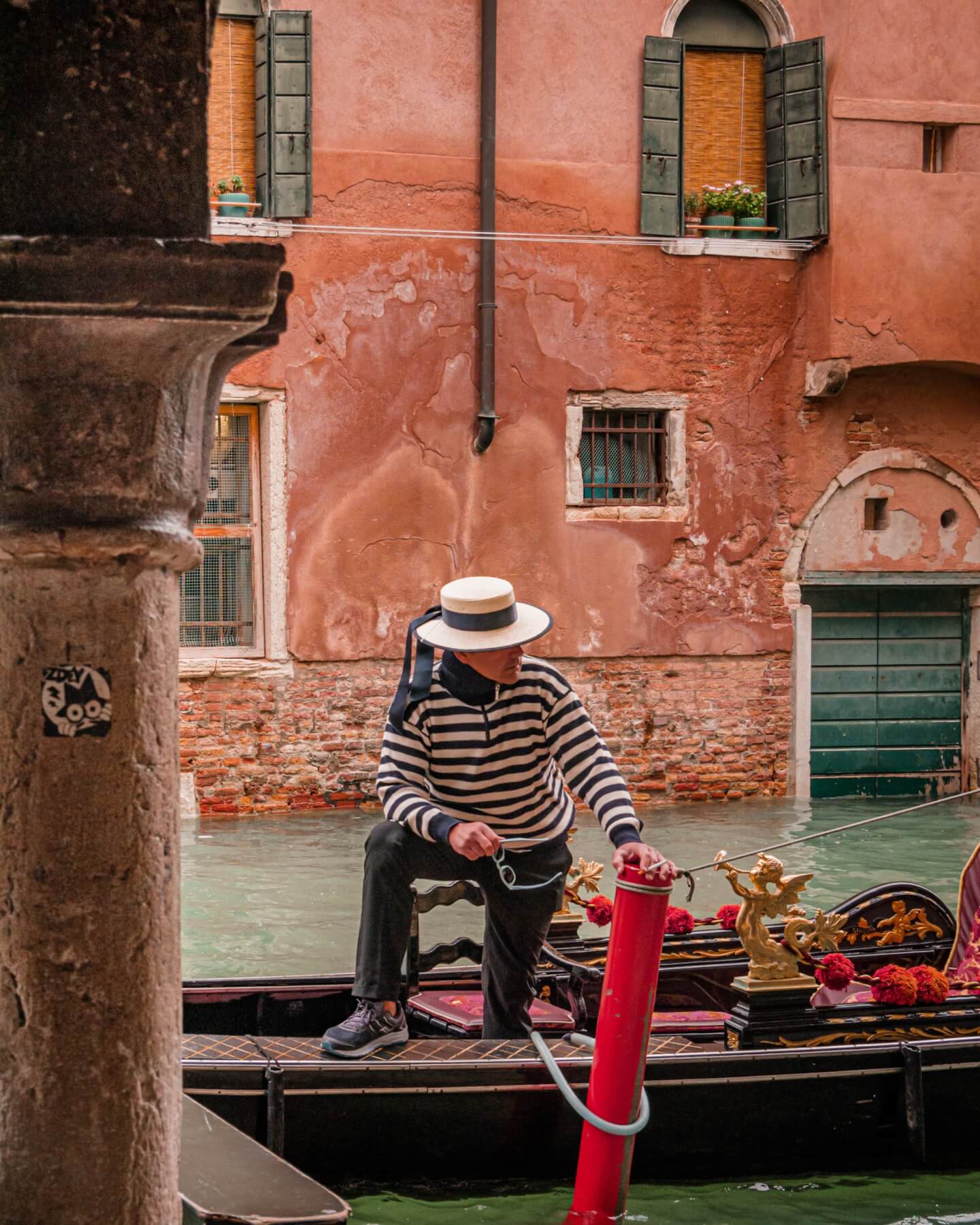 Why you need to visit Cannaregio sestieri in Venice
Most people arriving in Venice already know what they want to see and we get it! The Bridge of Sighs is breathtakingly beautiful and nothing can compete with the grandeur of St Mark's Square. The trouble is….unless you are prepared to get up at an ungodly hour of the morning to soak in the magic of them, you will not be on your own to enjoy them. The magic of Venice can quickly be taken away by throngs of tourists all fighting for the same photo and shoving selfie sticks in your face.
But what if we told you there was a way to enjoy the magic of Venice, the real Venice, away from the crowds? Let us introduce you to the Cannaregio region of Venice or Cannaregio sestieri as it is known in Italian.
Cannaregio Venice
The neighbourhood of Cannaregio is in the northernmost part of Venice, located just above the Grand Canal. It is one of the largest and most populated sestieri in Venice. Perhaps due to its location being the farthest from the famous St Mark's Square it is also relatively free of tourists. As a result you will be happy to find yourself in one of the most authentic and less touristy areas of Venice where notable Italians have lived throughout the ages, including Marco Polo, Titian and Tinteretto.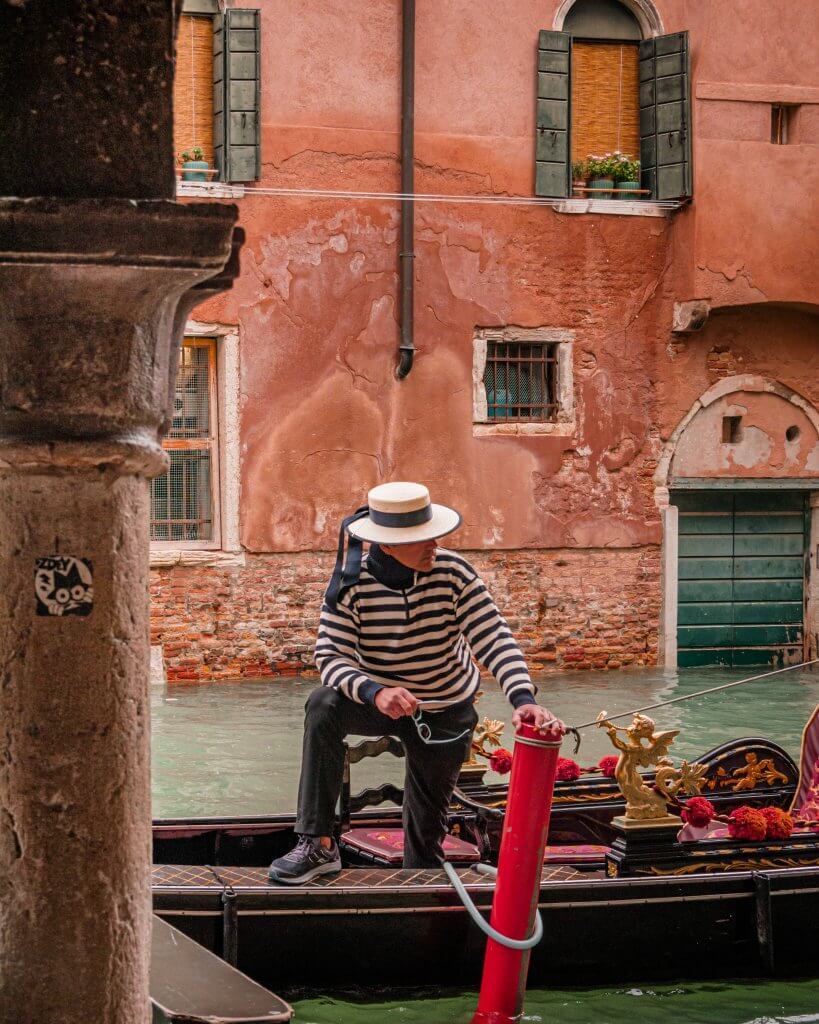 There are so many things to do in Cannaregio that you could spend an entire day just exploring this one neighbourhood in Venice. We have been to Venice numerous times now and always got sucked into the tourist traps, beautiful as they are. If you are looking for the best places to take photos then we can help with this post on Venice Instagram spots. This time was my first time visiting with Mister Lavin and I was determined to show him the real Venice. So day 1 of our Venice itinerary was spent exploring Cannaregio.
Are you ready to explore Cannaregio Venice?
The best things to do in Cannaregio Venice
There are many reasons to visit Venice and there is a magic about this city that keeps drawing us back. If we were to return again we would certainly spend more time exploring every nook of Cannaregio, so without further ado let us show you the best things to do in this Venetian neighbourhood.
Go souvenir shopping on Strada Nuova
More than likely you will be coming from the area of St Mark's Square so begin your journey to Cannaregio by meandering along Strada Nuova and perhaps browsing some souvenirs on the way. As this is one of Venice's main shopping streets that connects St Mark's Square to the train station it will still be pretty busy with tourists. You can't ignore all the stalls selling tacky souvenirs but there are also authentic shops along here that are worth a visit. Even if you are just window shopping it is a nice way to begin the morning.
Teatro Italia Despar
While you are walking the Strada Nuova be sure to look out for the Teatro Italia Despar, which just so happens to be the most beautiful supermarket in the world! Originally a theatre, it is a neo-Gothic and Art Nouveau architectural gem in Venice that has been converted into a supermarket, retaining all of its original features.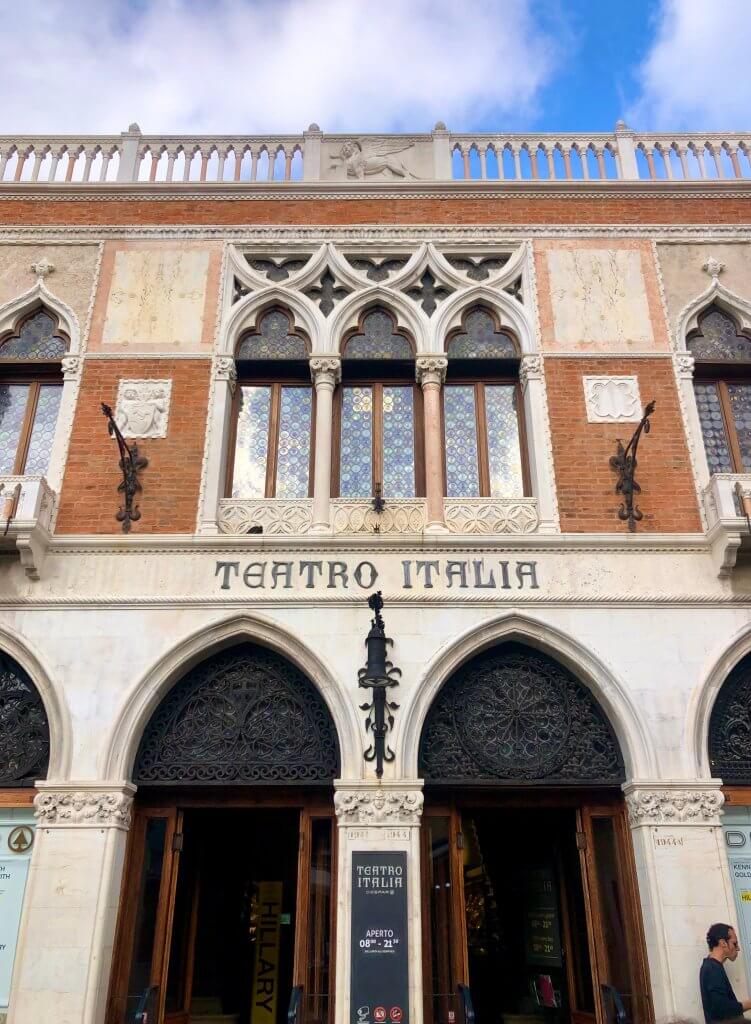 Begining in 1916 as a theatre, Teatro Italia was the dream of the Venetian publisher, Giuseppe Scarabellin, along with the designer, Dominico Mocellin. The architect was Giovanni Sardi, renowned for designing the famous Hotel Excelsior on the Lido.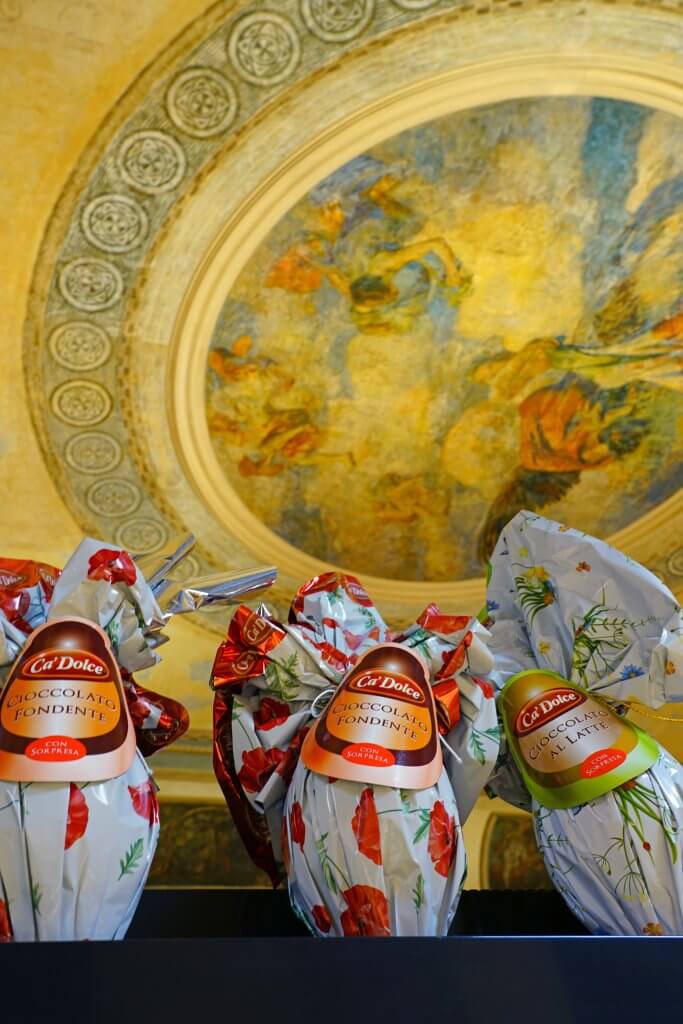 Scarabellin had a vision of how he wanted the building to look, and hired the prominent artists Guido Marussig, Alessandro Pomi, Umberto Martina and Umberto Bellotto, who were all friends, to decorate the interior with their considerable talents. This included Pomi's fresco The Allegory of the Glory of Italy in the centre of the ceiling, and Bellotto's wrought iron detailing.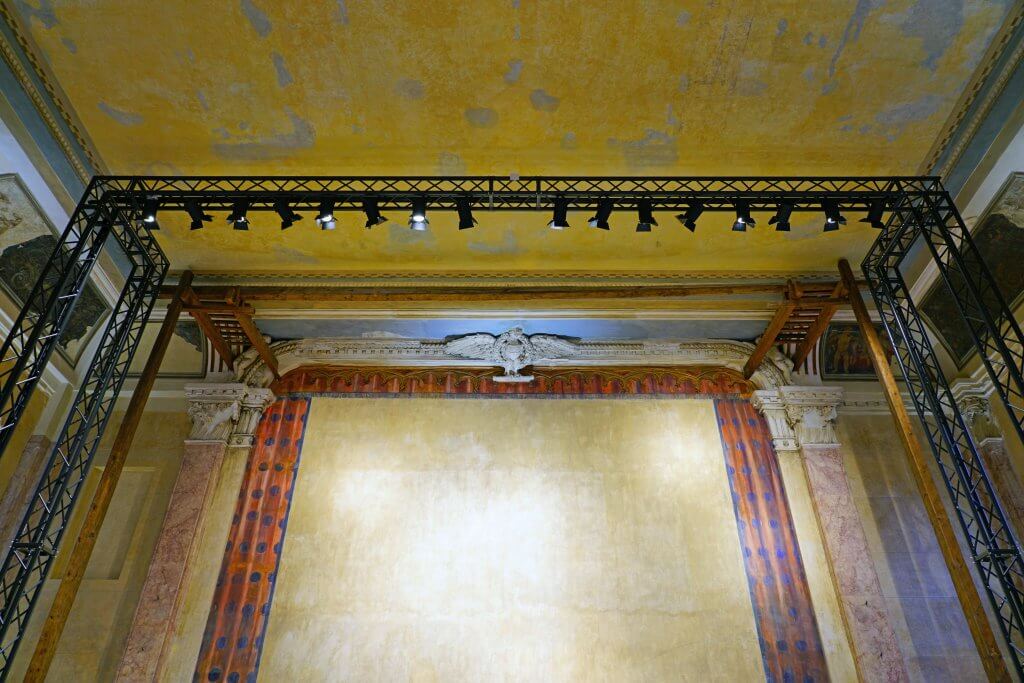 Decades later, Teatro Italia morphed from a cinema into a lecture hall for Ca' Foscari, Venice's university, and then closed in the late 1990s, when it slid into decay and became a home for rodents. Controversial as it may seem turning a beautiful building like this into a supermarket, had it not been for Despar buying it and lovingly restoring it who knows what state it would be in now. All we know is that shopping for a bottle of wine will never be the same again! We wish all of our shopping experiences were as beautiful and cultured as this.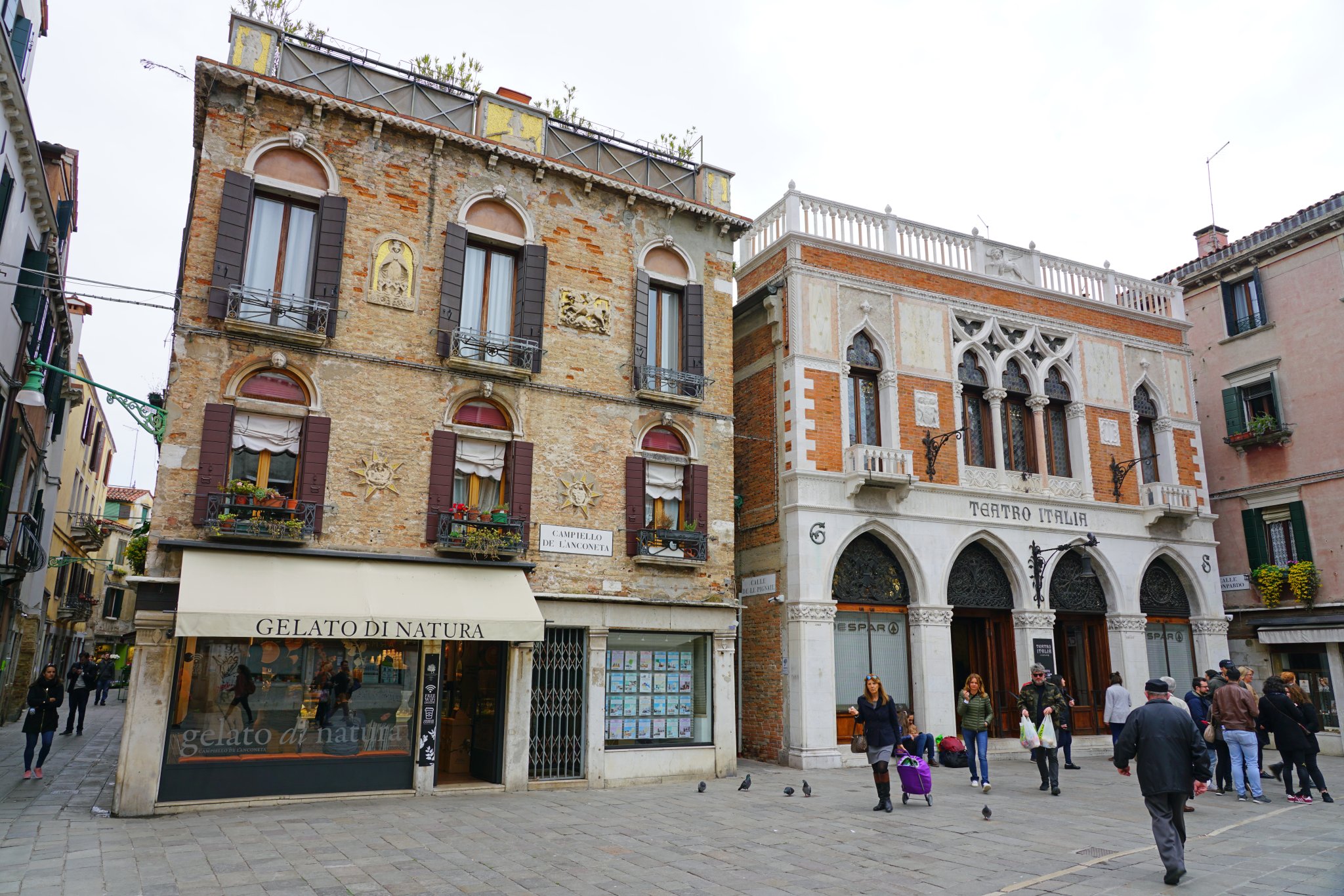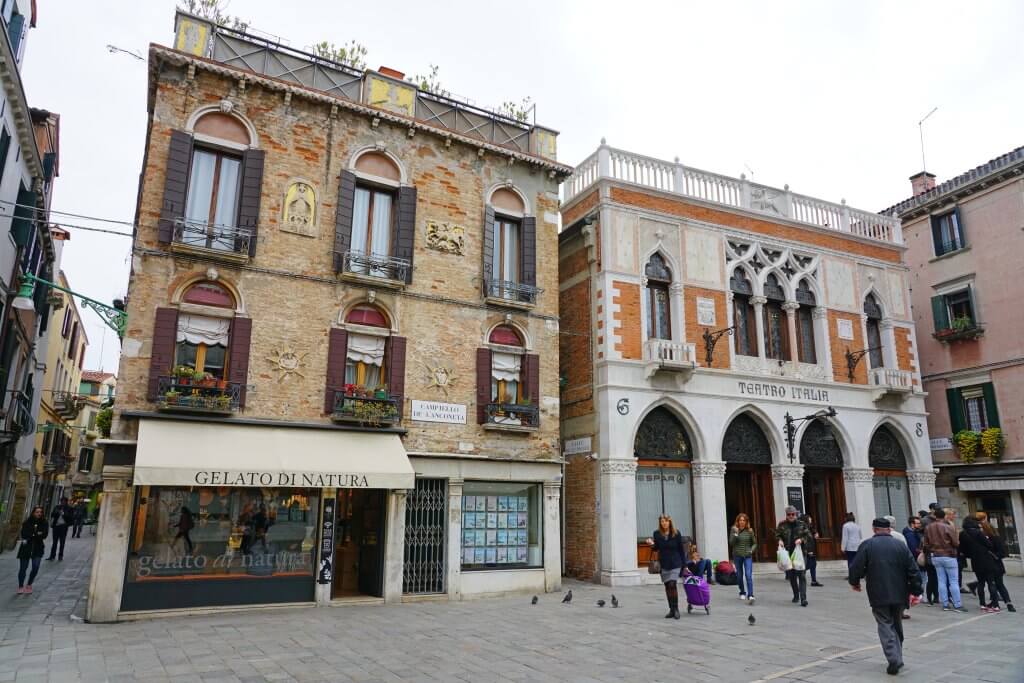 The Merchant of Venice
Immerse yourself in the art of perfumery by visting one of the most beautiful shops on the Strada Nuova. Venetian perfumery masters are renowned worldwide for the sophisticated fragrances they create. The Merchant of Venice is a symbol of elegance and refinement. This shop is a journey between history and the senses and we highly recommend visiting the perfume museum there.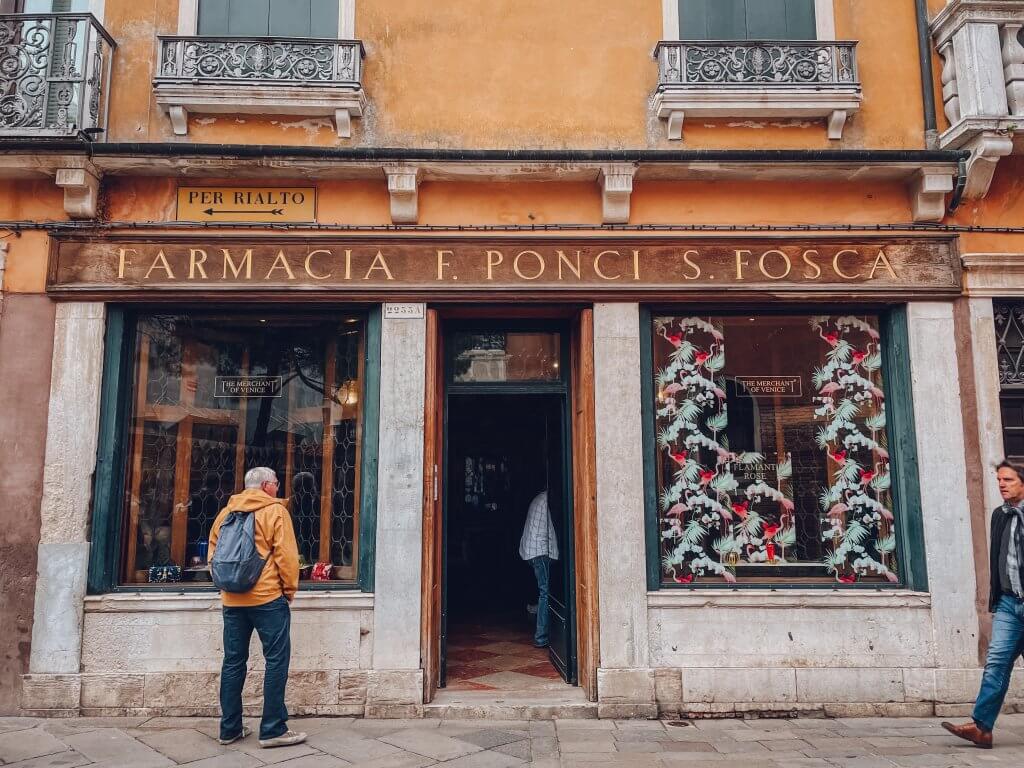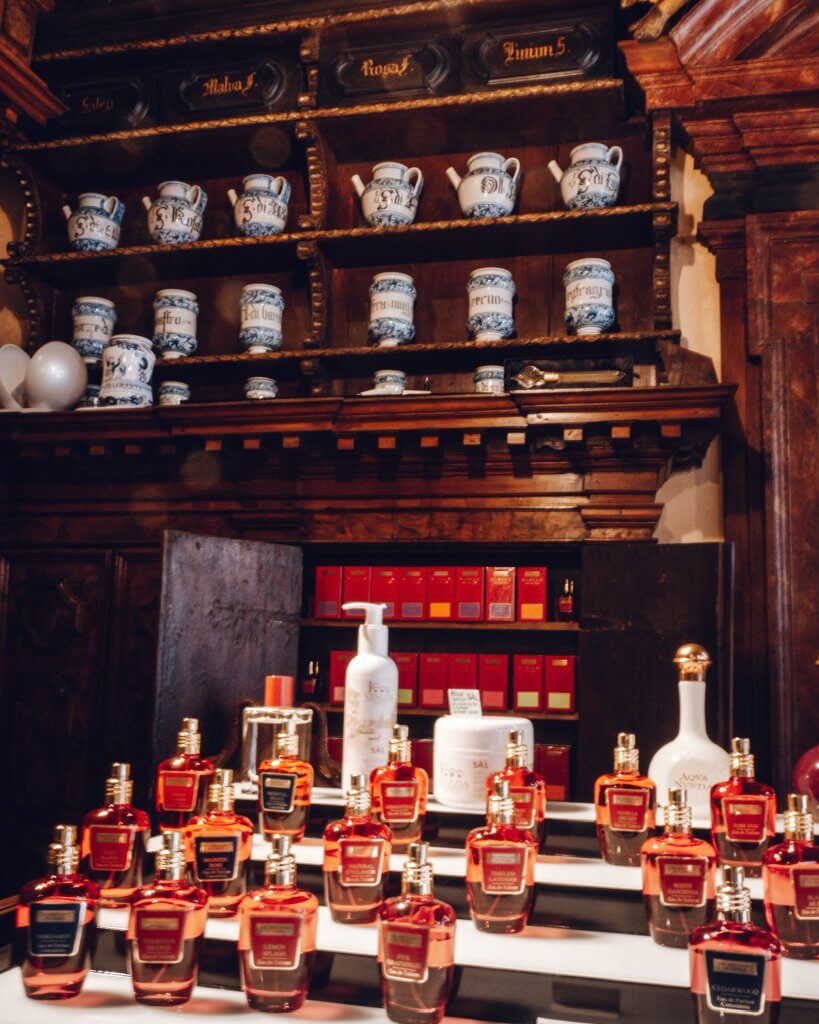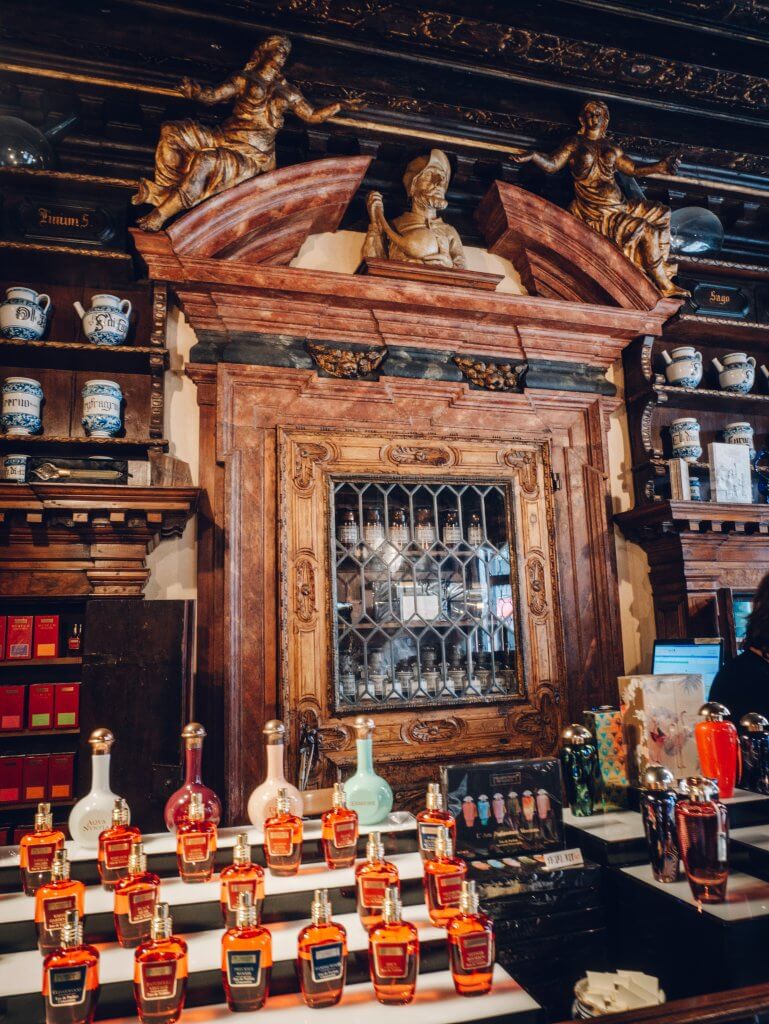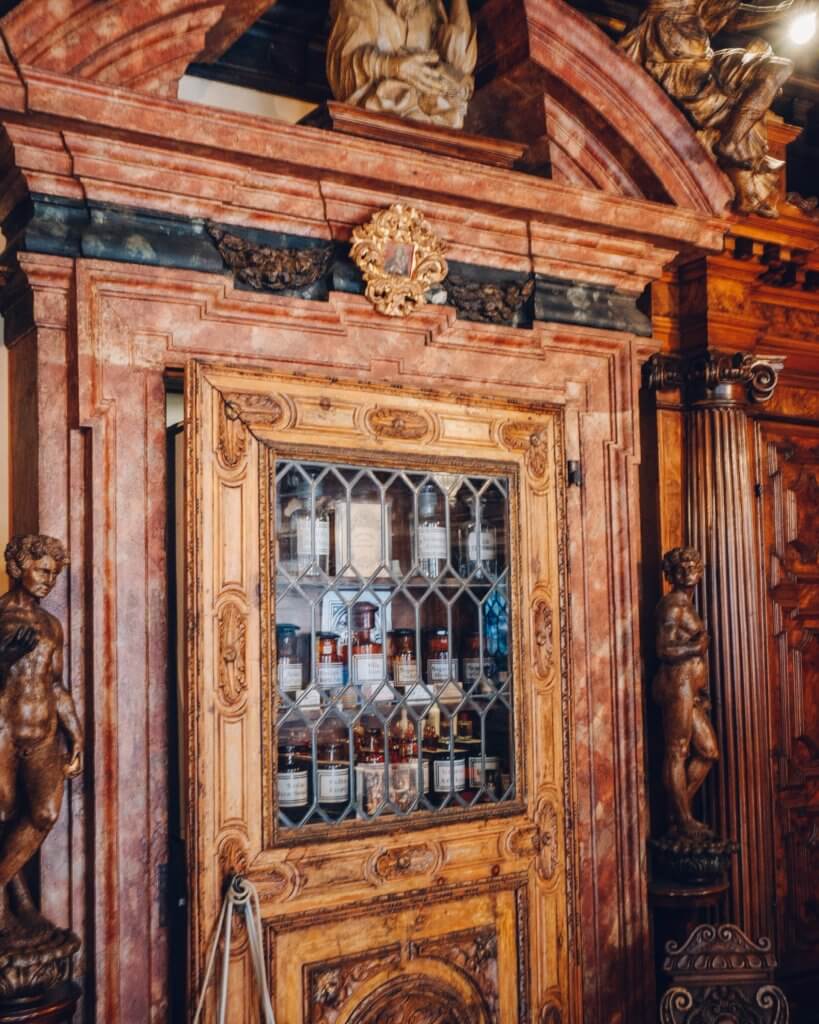 Ponte Chiodo
The Ponte Chiodo is the last bridge of its kind in Venice and you can find it here in the Cannaregio sestieri. It is a very ancient bridge, that is characterized, like all of the first bridges in Venice, by the absence of a parapet. The only other and much more famous example of this kind of bridge is found on the island of Torcello where you can admire the famous Devil's Bridge, twin of the Venetian Ponte Chiodo.
Scenes from the famous film Summertime (1955) with Katharine Hepburn were shot on this bridge. It crosses to the entrance of a beautiful B&B. As its website states "If you are looking for lavish 4/5 star hotel with huge rooms furnished with fake baroque golden furniture, please move on. If you visualise small bridges crossing the little canal outside your window, vine covered walls surrounding a patio and a small garden and cappuccino every morning then this is the place for you!". We don't know about you but that sounds like heaven.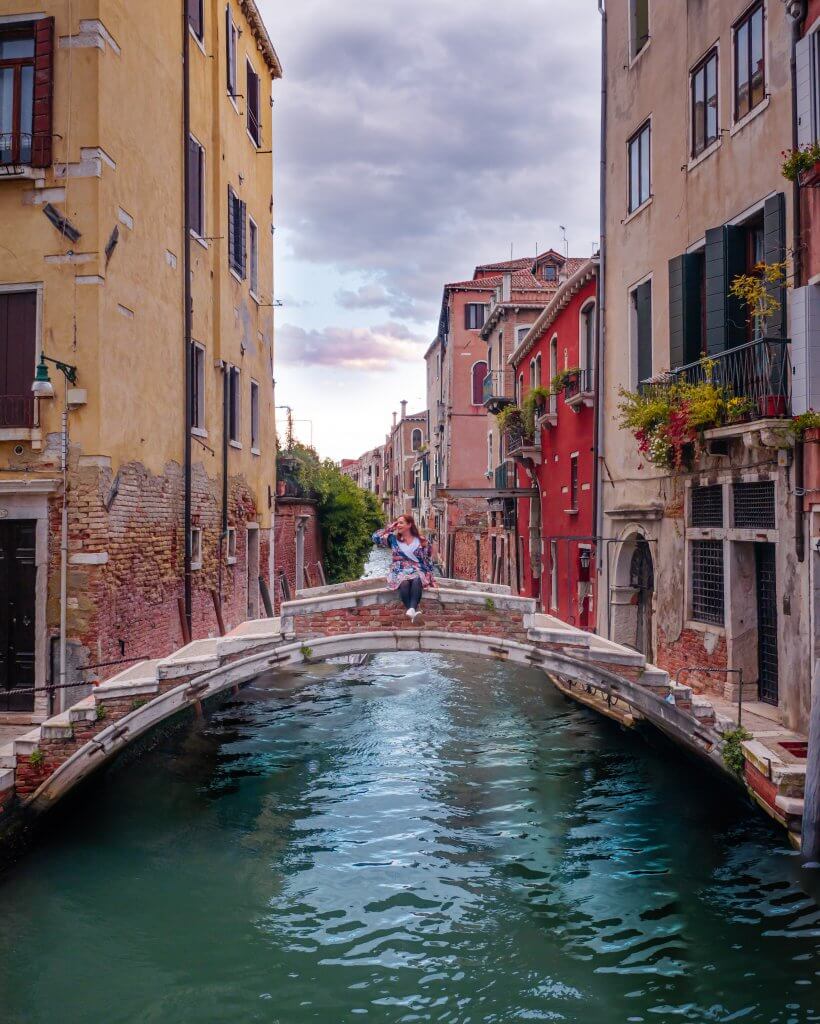 Ghetto Vecchio (Jewish Quarter)
Perhaps the most well known area of Cannaregio is the Ghetto Vecchio or Jewish Quarter. The area of the old copper foundry (hence the name Ghetto Vecchio) was given to the Levantine Jews in 1541. It was not the first time that Jews were compelled to live in a segregated area of the city. The Ghetto is divided into two main areas Ghetto Nuovo "new ghetto" and Ghetto Vecchio "old ghetto". Italian, Spanish, German and Portugese Jews were all confined to the Ghetto, which produced a spirited and interconnected community of Jewish faith. As a result of this mix, different groups constructed five synagogues, some in converted attics which still exist today.
We recommend this 2 hour Jewish Ghetto walking tour with synagogue visit.
The names of the ghetto sections are misleading, as they refer to an older and newer site at the time of their use by the foundries. In terms of Jewish residence, the Ghetto Nuovo is actually older than the Ghetto Vecchio. The Ghetto was connected to the rest of the city by two bridges that were only open during the day. Gates were opened in the morning at the ringing of the marangona, the largest bell in St. Mark's belfry, and locked in the evening. Permanent, round-the-clock surveillance of the gates occurred at the expense of the Jewish residents'. Strict penalties were given to any Jewish resident caught outside after the curfew.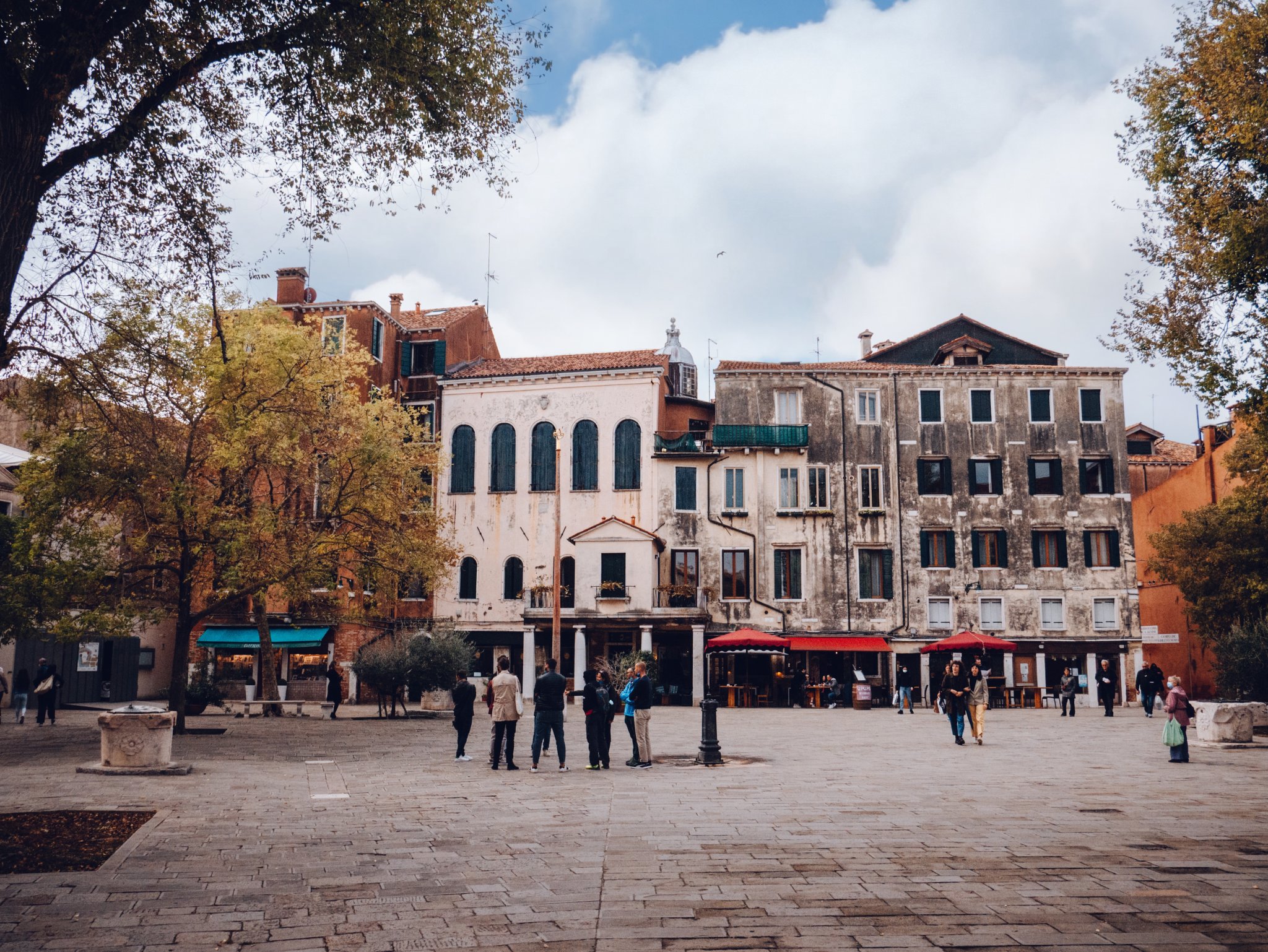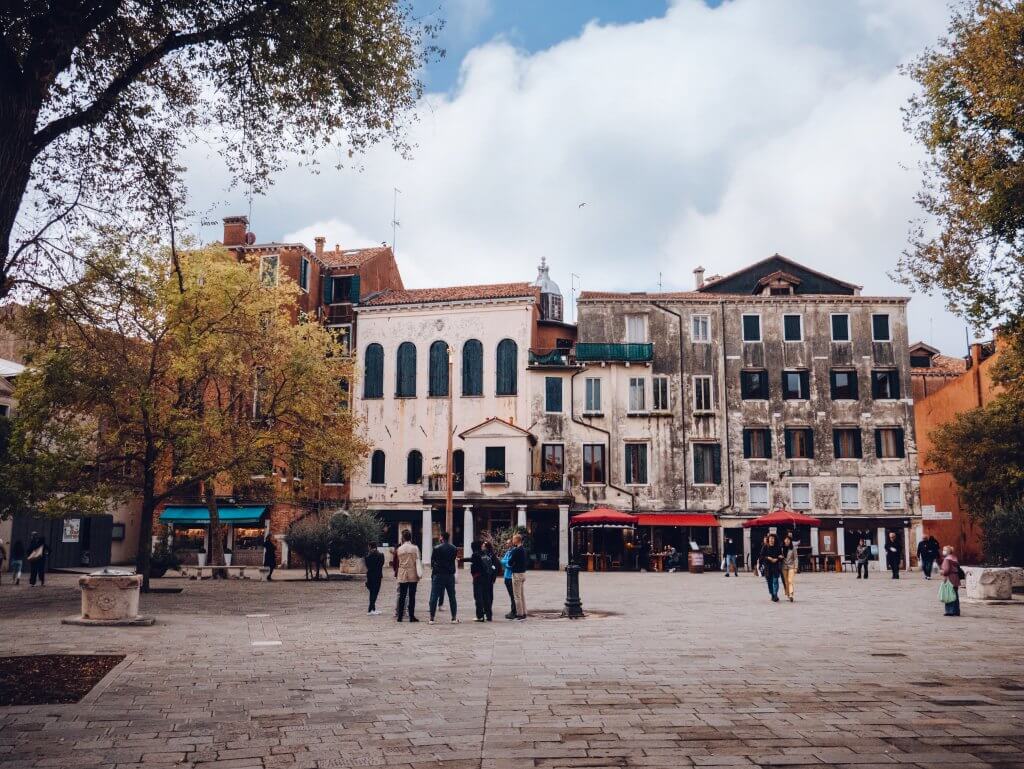 Today, the Ghetto is still very much the centre of Jewish life in the city. As the area has become expensive to live in only a few of the 500 Venetian Jews actually still live in the Ghetto. Many return there during the day however for religious services in the two synagogues which are still in use (the other three are used only for guided tours, offered by the Jewish Community Museum). This vibrant site of incredible Jewish history is a must see when in Venice.
Calle Varisco
Walk through the unexplored streets of Cannaregio to come across the narrowest street in Venice, Calle Varisco. Located not far from the Fondamenta Nova, Calle Varisco is only 53cm wide. Venice is a romantic labyrinth of narrow streets but this one leading to a beautiful canal is extra characteristic. Easy to find with Google maps or find it listed in my location map below.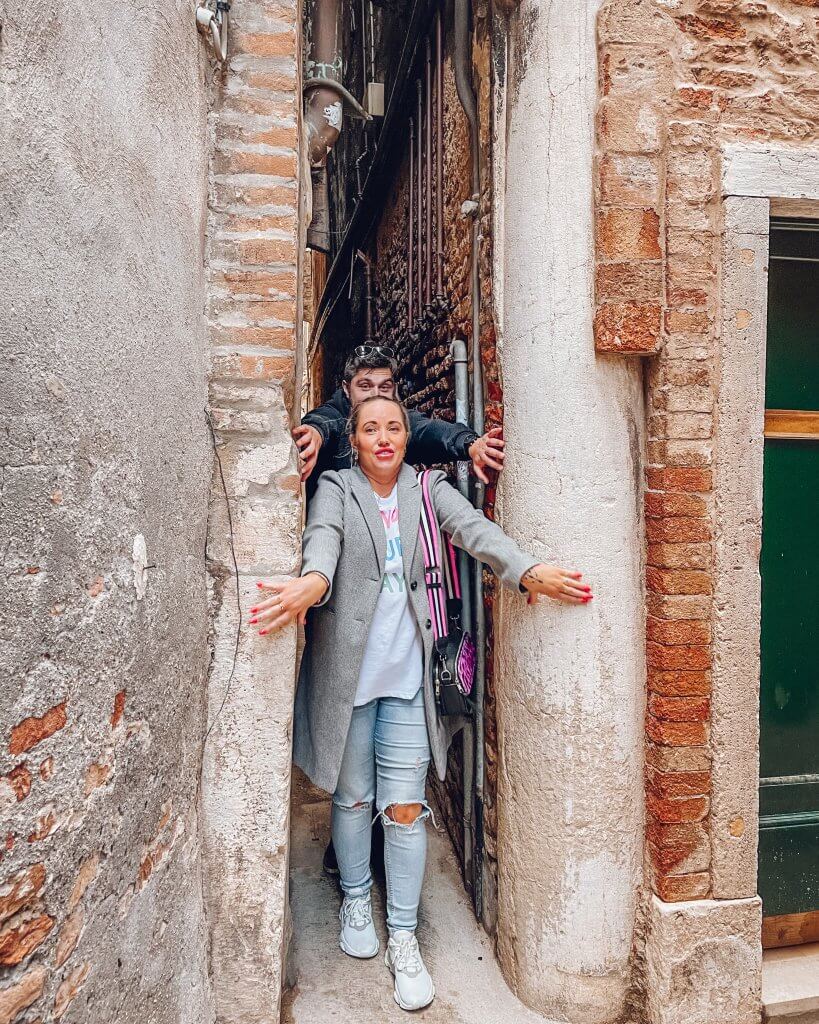 Casa di Tintoretto
Another hidden treasure in the Cannaregio sestieri is the home of the famous Renaissance painter Jacopo Robusti, known as 'Tintoretto' (1519-1594). He was the eldest of 21 children and the family originated from the Tuscany region of Italy. Giovanni his father was a dyer, or tintore so his son got the nickname of Tintoretto.
In childhood Jacopo, began painting on the dyer's walls. His father, noticing his talent took him to the studio of Titian, another resident of Venice, to see if he could be trained as an artist. For his phenomenal energy in painting he was termed Il Furioso, and his dramatic use of perspectival space and special lighting effects make him a precursor of baroque art.
He lived in this 16th century house for about 20 years with his family on the Campo dei Mori, and visitors to Venice can now rent this one bedroom apartment on the first floor. Imagine getting to stay in such a historic place.
Top Tip: Walk over the bridge towards Madonna dell'Orto church and take a look back at Tintoretto's house to find a carving of an Arab trader leading huge camel. Not many people know that this is there.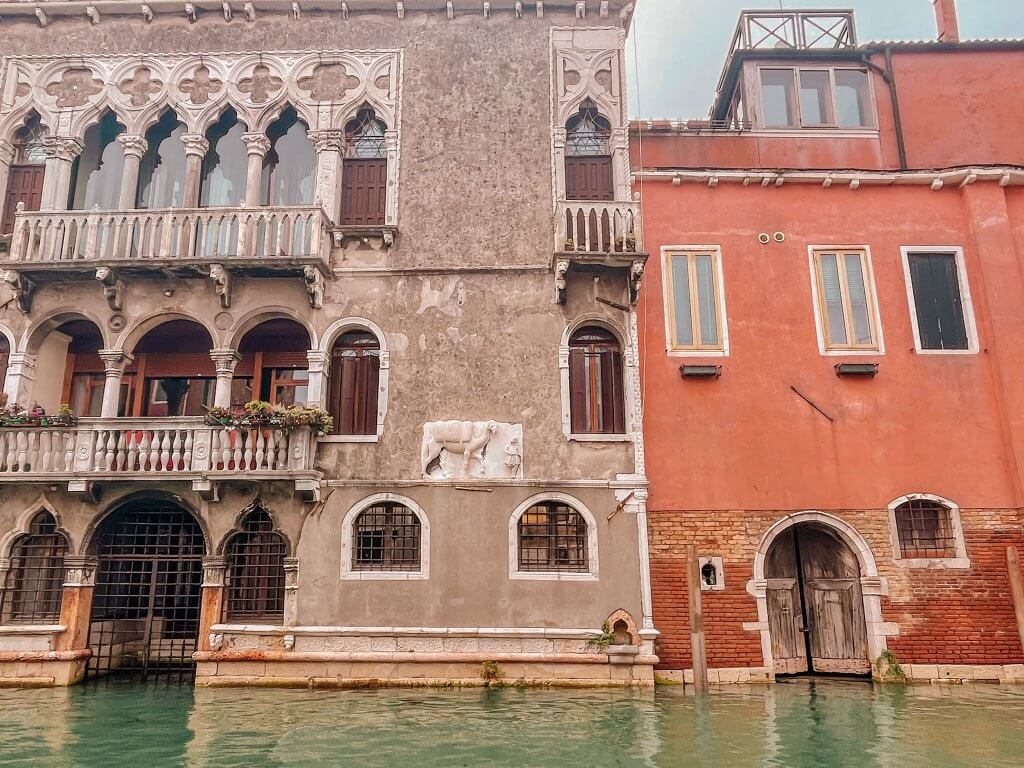 Campo dei Mori
Just steps away from Tintoretto's house are the famous turbaned and metal-nosed statues of the ancient Moorish spice merchants of Campo and Fondamenta Dei Mori, symbolic reminders of Venice's historic trading routes with the East, the legacy of which still survives to this day.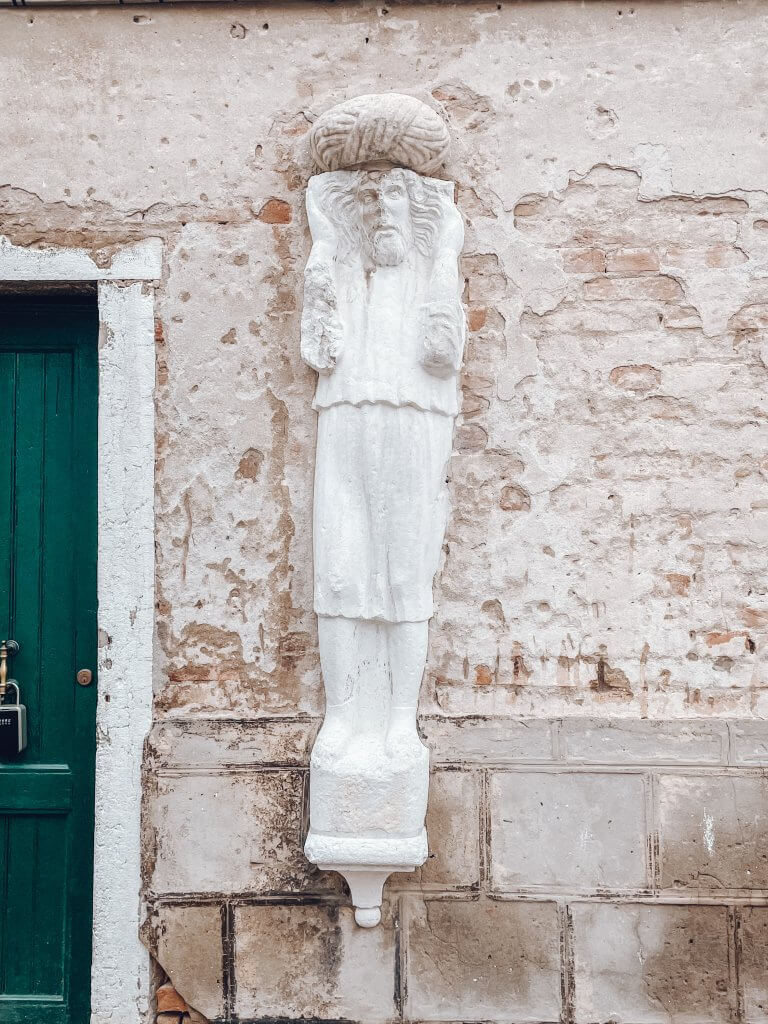 Church of Madonna dell'Orto
The church of Madonna dell'Orto is one of the most important monuments in Venice and it most certainly should not be missed while exploring Cannaregio Venice. It costs roughly €3 to enter and inside you will find a whole array of beautiful artwork including original paintings by Tintoretto. In fact, here you will also find Tintoretto's grave, not far from the house where the artist lived and worked.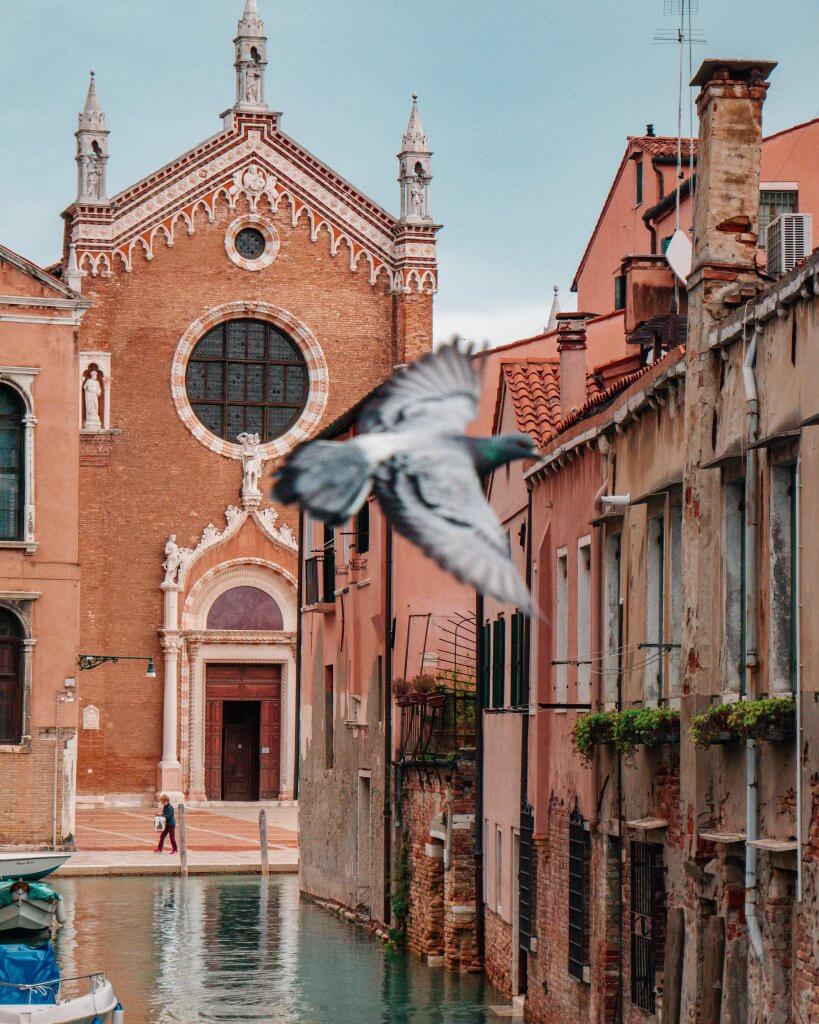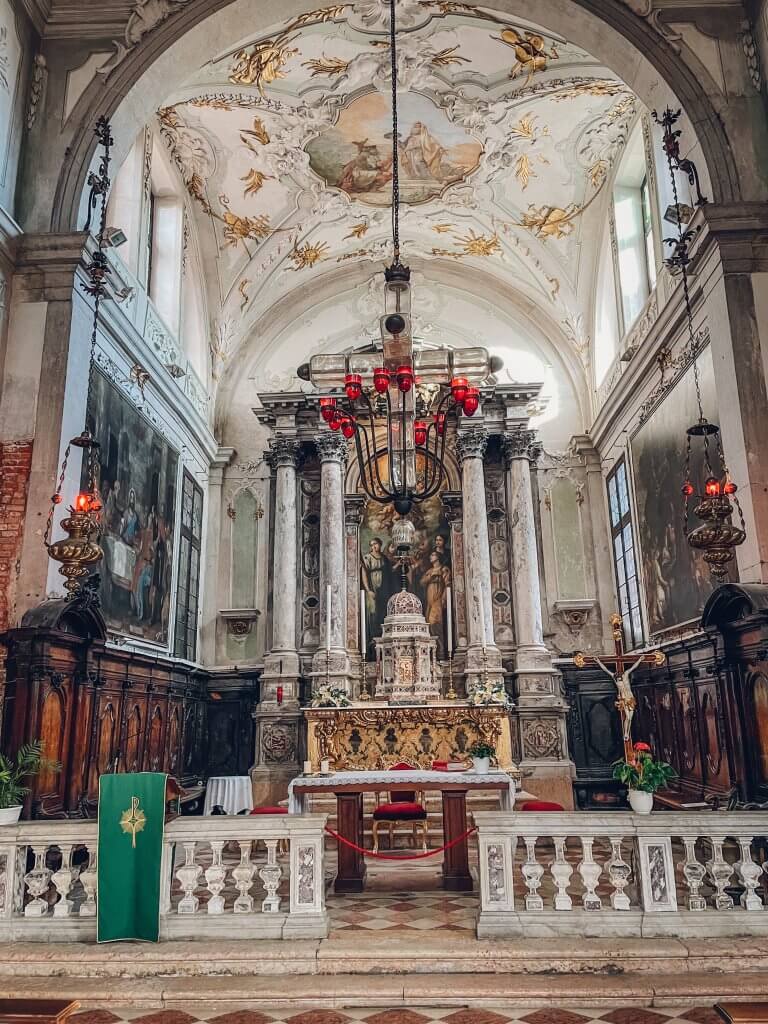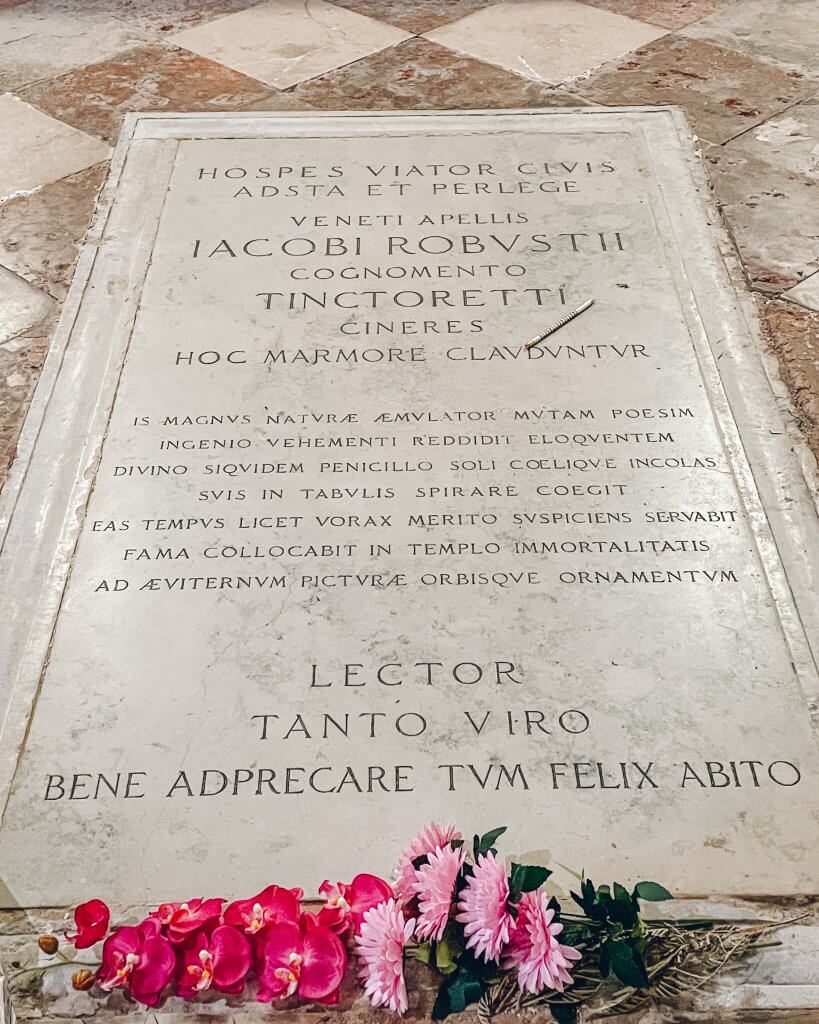 The church is one of the most beautiful examples of gothic architecture in Venice, the façade and the cloister were built in 1460-1464. The elegant doorway is a renaissance tinged work. On top you can find three statues representing San Cristoforo (St Christopher, the protector of travellers), the Virgin Mary, and Gabriel the Archangel. The canals and area around the church are also beautiful and it is worth spending some time exploring this area.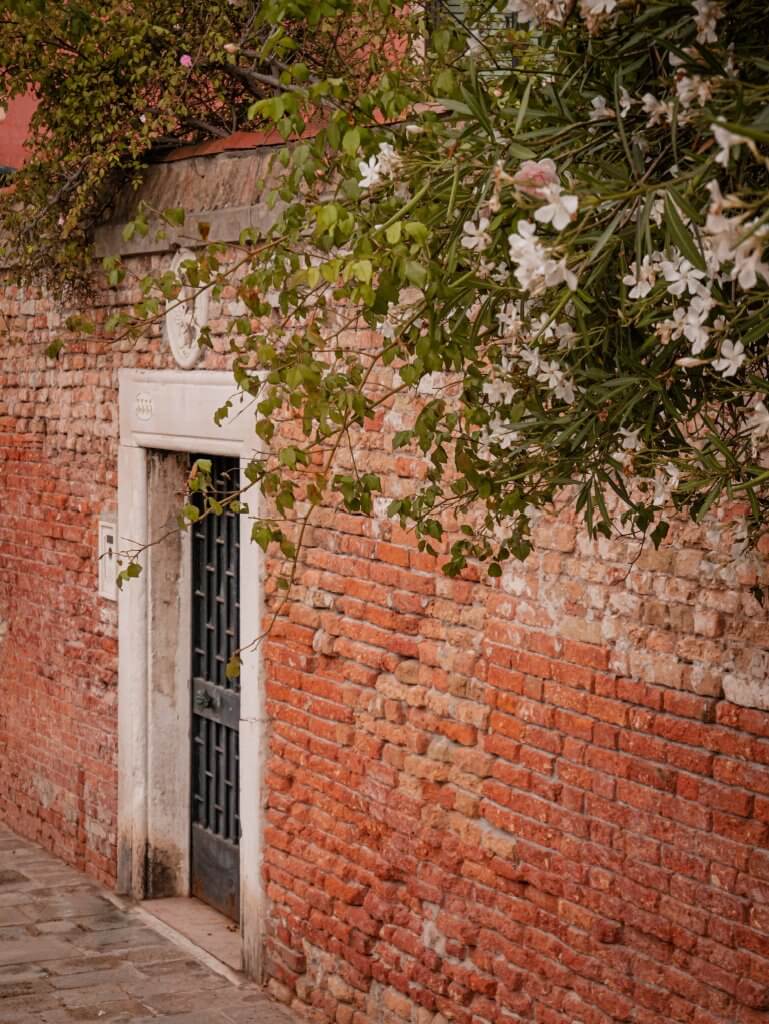 Ca d'Oro Museum
A must see in the Cannaregio region of Venice is Ca d'Oro, one of the best perserved examples of Venetian gothic architecture. The Ca d'Oro or Palazzo Santa Sofia is a palace facing onto the Grand Canal in Venice. It's name means golden house due to the gilt and polychrome external decor which once adorned its walls.
The palace now acts as a museum and houses the collection of works of art collected by Giorgio Franchetti in his life. In addition to the exhibition rooms the museum houses various laboratories for the conservation and restoration of works of art.
We loved this art and architecture private walking tour of Venice.
I Gesuiti
Not far from the Fondamenta Nove, where you can get the water buses out to the lagoon islands of Burano and Murano, you will find the beautiful church of Santa Maria Assunta of Jesuits most commonly known as Gesuiti. It is stunning inside with ceilings painted with ornate frescos. This church certainly dazzles!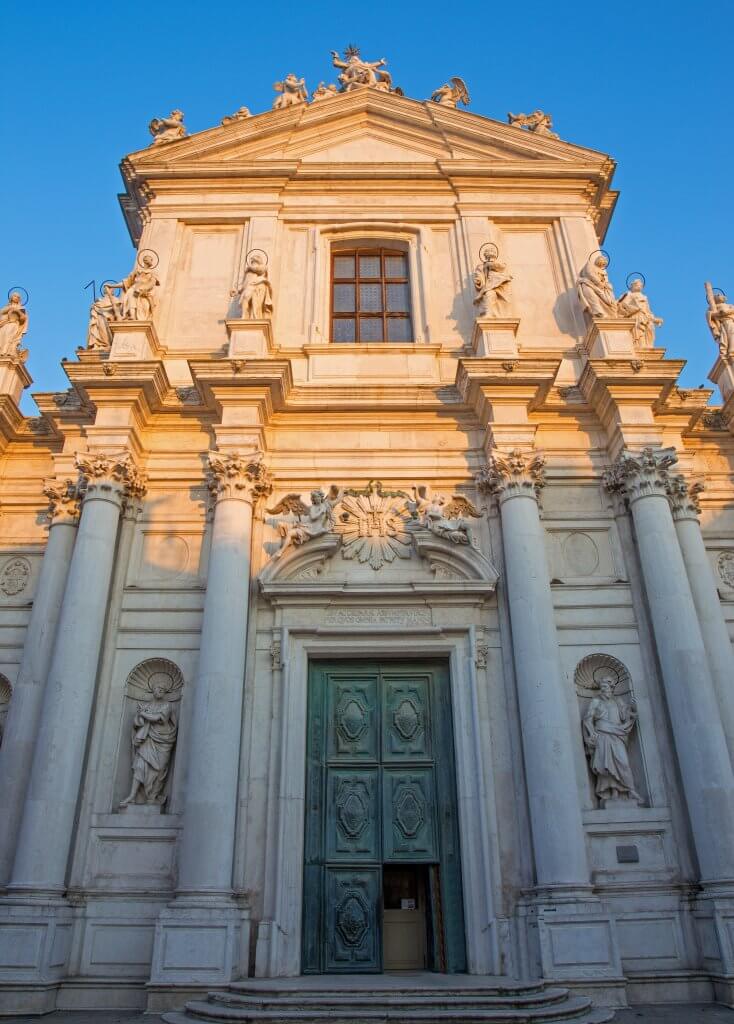 Over the top even by rococo standards it is difficult to take in this flamboyant 18th-century Jesuit church all at once. Extravagent white and green marble walls, marble curtains draped over the pulpit, marble carpet spilling down the altar stairs and a ceiling guilded in gold and white stucco, you either love it or hate it. We loved it! Although more sombre, considering the glamour of this church, you can even find Titian's uncharacteristically gloomy Martyrdom of St Lawrence, on the left as you enter the church.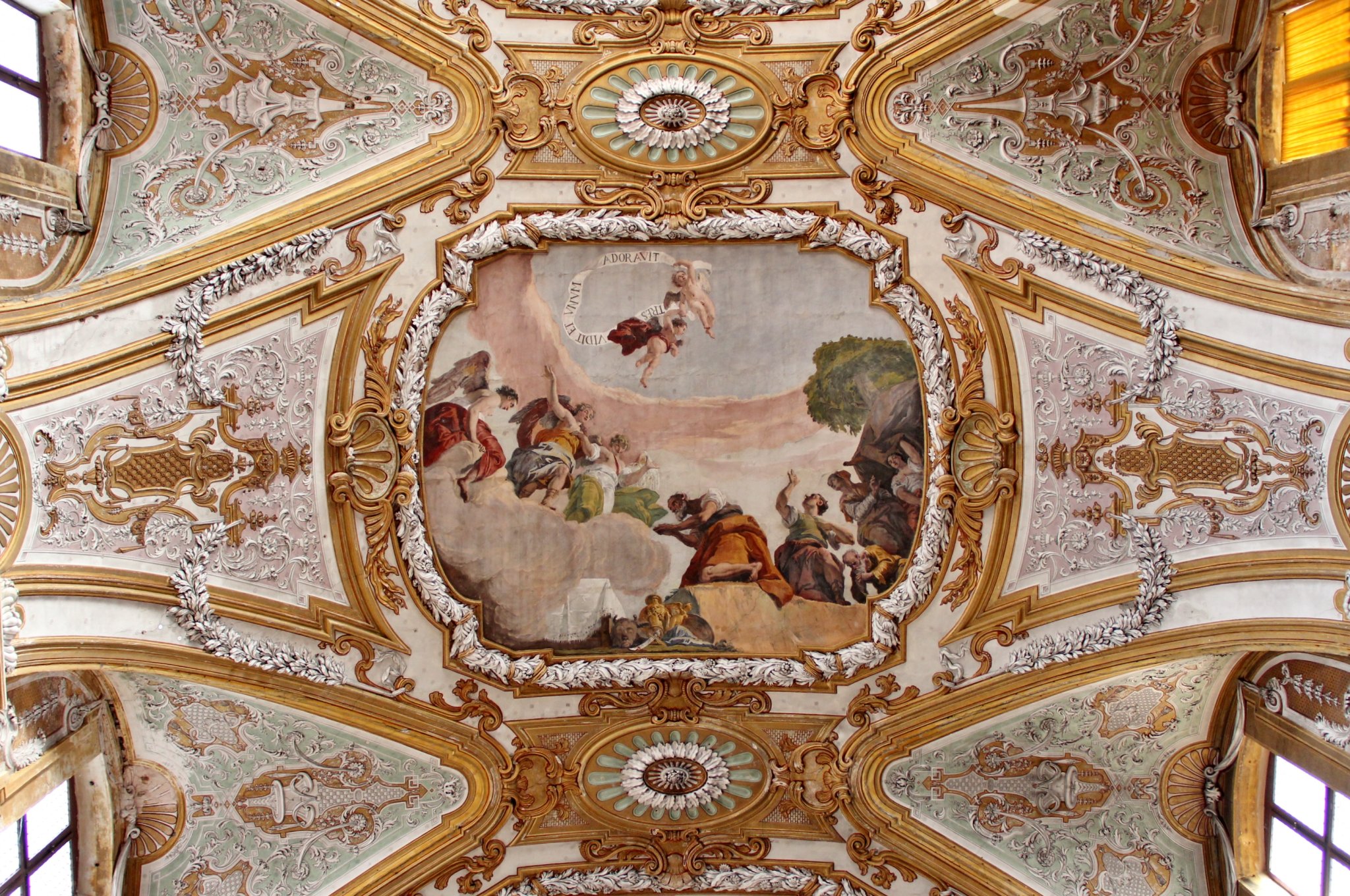 Oratorio dei Crociferi
In complete contrast to the ornate glamour of Gesuiti, across the street you would be forgiven for walking past a very basic building known as Oratory of Crociferi. It is so plain that people walk past without realising the beautiful artwork that is held inside. This is a complete hidden gem in Venice and we are delighted to introduce you to it.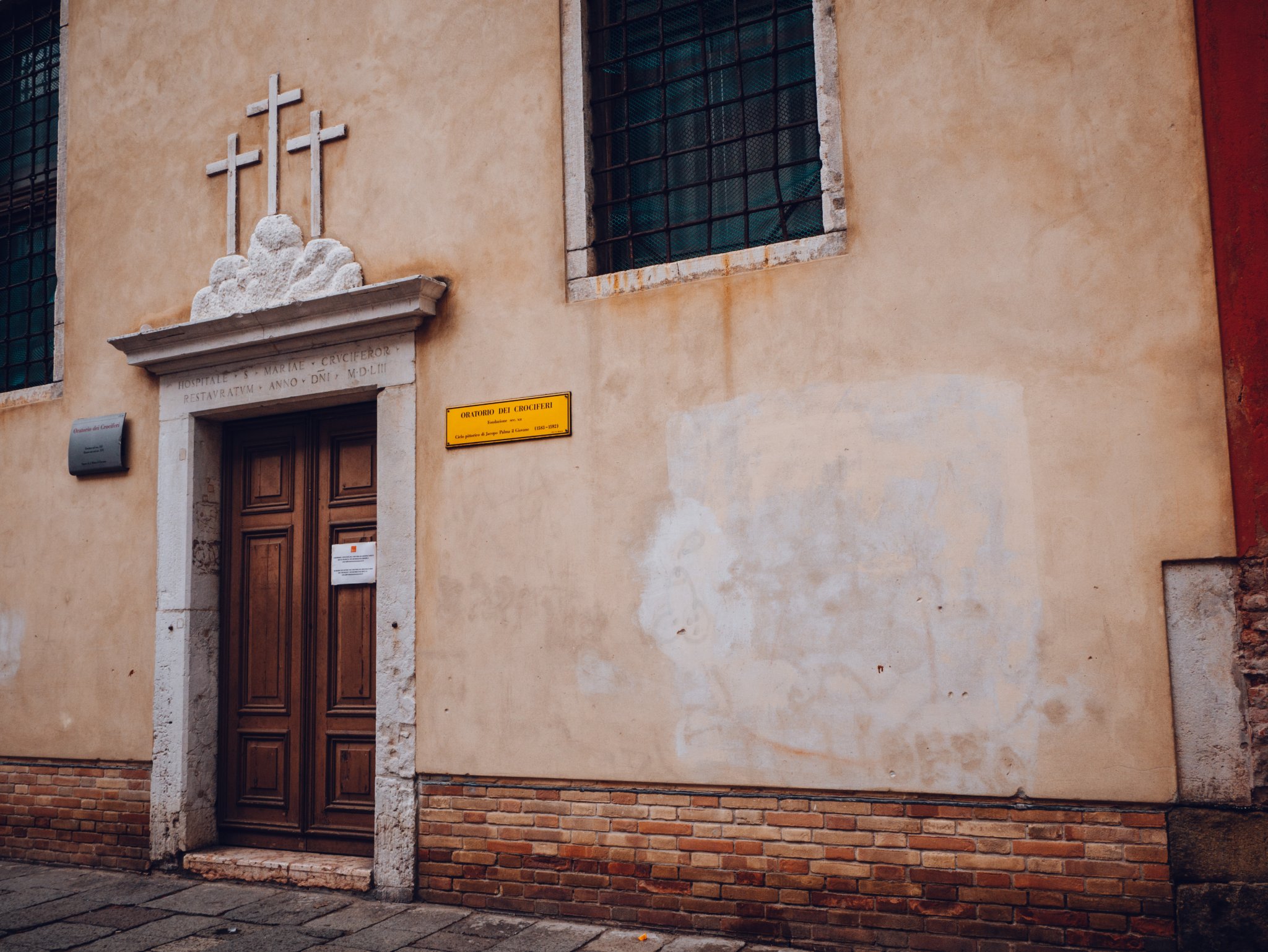 The oratory was part of a convent, run by an order of nuns dedicated to ministering to soldiers and pilgrims participating in the crusades or travels to the Holy Land. It also served as a chapel adjacent to the Hospice for poor women, which is still in exsistence to this day. The Oratory is also home to a pictorial cycle of paintings by Jacopo Palma the Younger a late Renaissance artist. Painting took place between 1583 and 1592 and tells the story of the Order of the Crociferi from its founding by Pope Anacletus to provide for pilgrims and the sick. It is a sight to behold.
The chapel is open at limited times only. April to October it opens from 3:30pm-6:30pm on a Friday and Saturday only. Outside of these times you can visit on an appointment only basis by contacting the IRE (Institute for Shelter and education). Tickets cost about €2. More details on opening hours are available on the Gioielli Nascosti di Venezia website.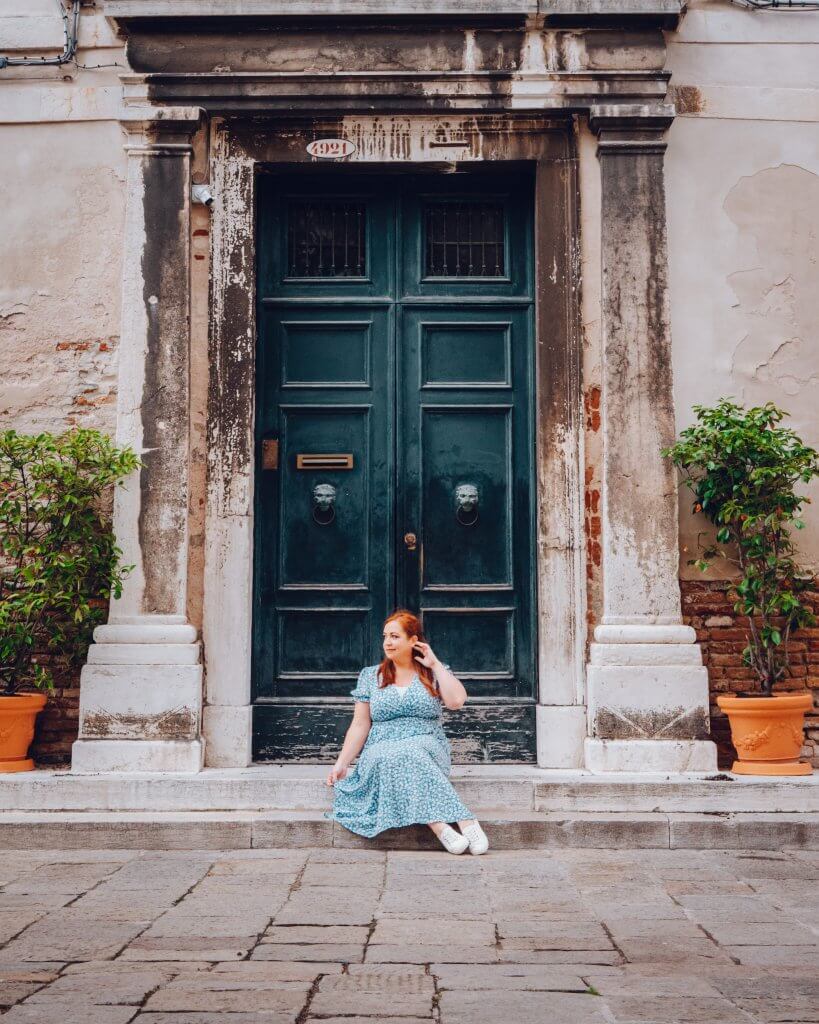 Best places to eat in Cannaregio Venice
All of that walking around and exploring is bound to leave you hungry so let us recommend some of the best places to grab some food in Cannaregio Venice. For lunch or food on the go you can't beat the locals favourite Cicchetti. Cicchetti are small snacks or side dishes and they have come to represent a way of life for Venetians. Two of our favourite places to grab delicious cicchetti in the Cannaregio neighbourhood are the small baracos (traditional Venetian wine bars) Osteria al Cicheto and Osteria al Cantinon with tables set along a beautiful canal.
If you are looking for the best nightlife in Venice then head to Cannaregio. The bars and restaurants in the Cannaregio sestieri are the perfect place to enjoy authentic local life while immersing yourself fully in true Venetian culture. Our favourite restaurant for dinner is a steakhouse called Restaurant Al Timon. If you want to eat on the canal then you can't get any closer than Al Timon, a restaurant where the outdoor tables are actually on small wooden boats! It is the perfect place to watch the sunset and people often come, grab a glass of wine and some cicchetti and sit by the edge of the canal to enjoy it. To find a nice bar you simply have to walk along Fondamenta Ormesini or Fondamenta della Miscericordia to enjoy the bona fide nightlife that Cannaregio has to offer.
Map of all the locations we visited during our stay in Venice
We are Nicola and Ronan Lavin experts in finding unique accommodation and travel experiences all over the world. Nominated as top 6 travel bloggers in Ireland we are dedicated to helping you find authentic and immersive travel experiences to help you plan your perfect vacation.
**Disclaimer: This post contains affiliate links meaning that if you book through one of our links we will receive a small commission at no extra cost to you. This helps us create the wonderful travel guides that we do**
Are you new here? Join thousands of other happy readers and subscribe to All About RosaLilla blog via email. The good news is that by signing up via email you will get exclusive travel deals straight to your inbox. The only other place that we publish these deals is on Instagram stories, so be sure to signup to get the heads up on amazing travel deals to save you money when booking.
We also share everything on Instagram so be sure to follow along there.
If you liked this you may also like:
The best two day Bordeaux itinerary
Why Vilnius should be your next city break
Until next time you crazy kids!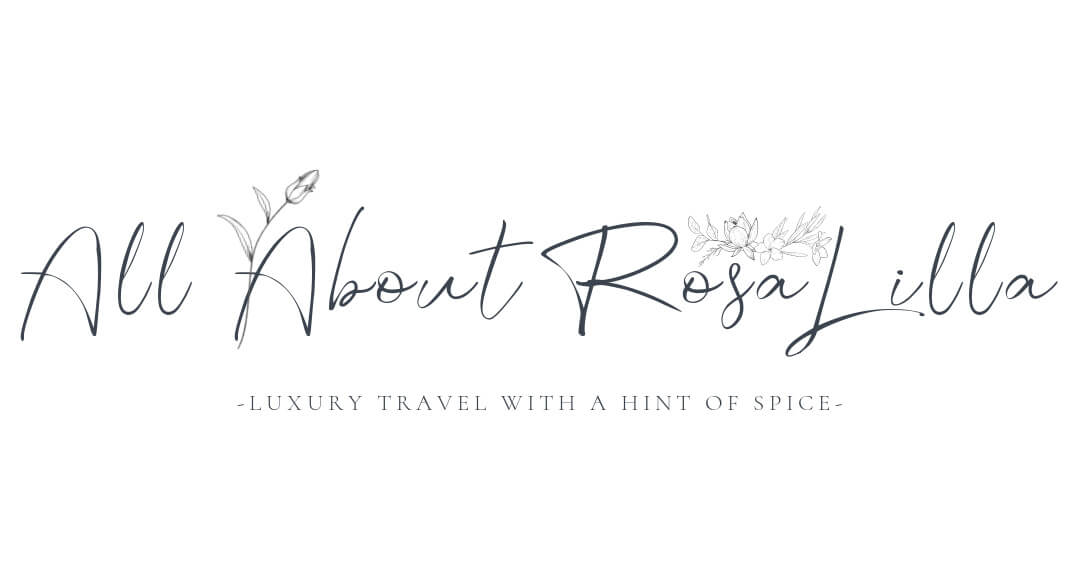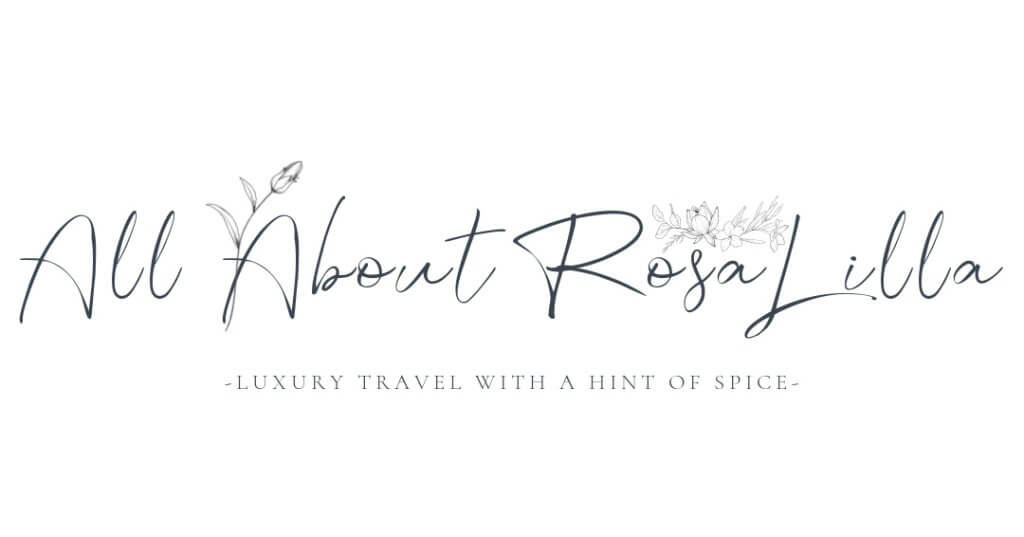 Sharing is sexy!