For this week's Tuesday Ten I wanted to draw attention to a matter close to my heart. How to still stay stylish with a chronic illness. Those of you that have been following me know about my almost 19 year struggle with Lyme Disease. I have been lucky enough to be recently interviewed by Glamour magazine on my views on how I still maintained my love for fashion with chronic illness and I wanted to share this with you.
Fashion with chronic illness
I used to love fashion. Deciding what outfits to wear and putting on makeup to feel nice was a highlight of my day. My sister was a fashion stylist, and has always worked in fashion, and I loved getting tips from her on upcoming trends. However when I became severely ill and bedbound all of that was taken away from me and with that I felt like I lost a huge part of my identity. My wardrobe went from pretty dresses, hair styled and makeup done to greasy hair and pyjamas because I was unable to dress or wash myself.
I fully understand how difficult it is to find clothes that are not only stylish but also comfortable. I also know how difficult it can be to even get up, washed and dressed…let alone thinking about what outfit to put together. I have researched clothing that can be dressed up or down depending on how you are feeling that day. Even if it is a low energy day you can still pull them on, without having to think about it and know that you look good and will feel comfortable.
It might seem like a superficial thing but expressing your personality through your clothes is a huge part of what makes you unique and I seriously struggled with feeling unattractive. Not being able to dress myself how I liked just added to the feeling of a loss of control that I had over my life. One major issue with chronic illness is that the outside often doesn't reflect the inside. Fashion becomes more functional when you are disabled or chronically ill. My hope is that this post will show you that you can still have some control over how you express yourself and still find clothes that are fashionable yet comfortable and easy to put on.
Most of the women I know with chronic illness live in pyjamas or leggings as nothing else is comfortable. I want to help you see that you can be both fashionable and comfortable. It won't take your chronic illness away but I know from my own experience that when I felt like I looked good and desirable, it lifted my mood and I felt better mentally even if I couldn't feel better physically.
Functional fashion with chronic illness
Fashion for me now also needs to be functional. I suffer a lot with temperature irregularities so I need clothes that will be warm. I also gained 5 stone due to severe inflammation so I need soft fabrics which are comfortable and move easily and high waistbands that don't dig in. However I find this type of clothing is not found easily on the highstreet and will often cost more to buy from specialist shops. People with chronic illness are often unable to work and have huge doctors bills so having to source clothing from more expensive specialist shops can be an issue.
Actually going shopping used to be a nightmare so I would purchase most of my clothes online and still do. The harsh lighting and excessive noise from loud music playing in the store would have me bedbound for weeks after a shopping trip. I also found the fitting rooms too small to easily try on clothes as I would often need a second person to help me dress and most didn't have seats to rest in between trying on clothes. Some stores now have disability changing rooms but when I once asked to use one I was told I couldn't because I didn't have a wheelchair. I think there needs to be more education and awareness that not all disabilities are visible.
Having a disability doesn't mean that you are depressed!
I honestly don't think that women with chronic illness or disability are considered enough or represented in the fashion industry. Everyone wants to look nice even when sick. I think that when people see someone being disabled and dressing up and having fun it helps challenge the stereotype that all disabled people are depressed or that their life sucks. Being chronically ill or disabled is of course a part of you, but it's not the only part of you and that also needs to be recognized. Inside is the girl who still loves fashion and wants to look nice and represent her personality even if she has no control over her body. That desire doesn't go away when you get sick.
So here are ten pieces available online to help you still show your love for fashion with chronic illness.
Tuesday Ten.
1. Jersey tie waist midi dress €23.99
This soft jersey dress comes from the online company My Chronic Style. My Chronic Style is the worlds first clothing range completely focused on comfort and fit for those suffering with invisible illnesses.
All of their clothes have been chosen with soft fabrics and waist bands that won't dig in even on days where you may feel bloated or in pain. This beautiful dress is comfortable and can be dressed up on a good day or for an occasion but is also comfortable for couch bound days. It is also affordable and comes in colours grey, khaki and navy. You can shop this dress here.
2. ASOS DESIGN co-ord jumper and skirt in ribbed knit €34.56, €38.71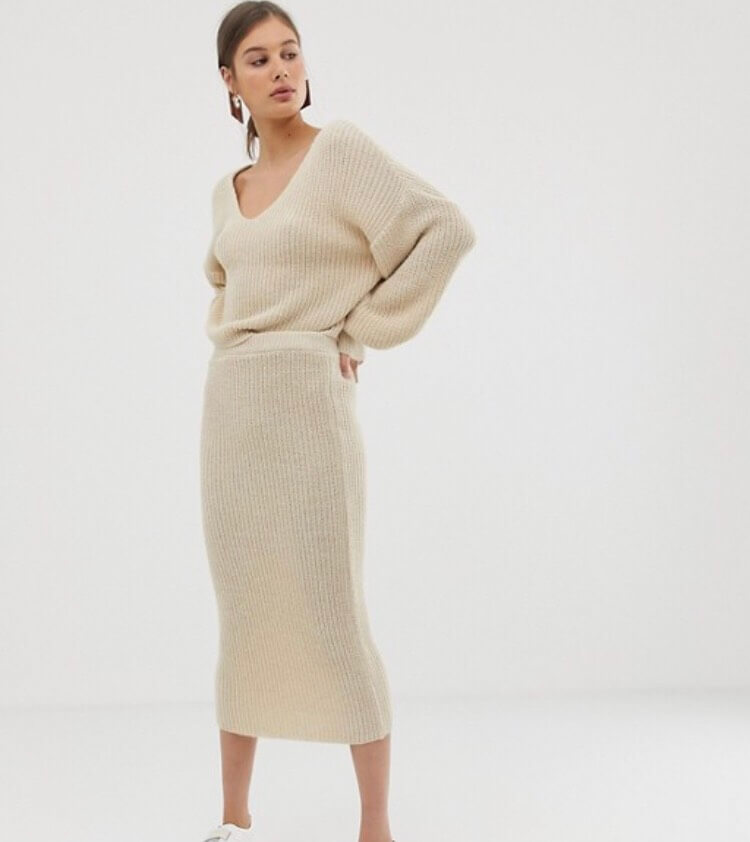 This soft knit co-ordinating knit skirt with an elasticated waist and beautiful v-neck jumper with volume sleeve is fashionable, warm and comfortable.
3. ASOS DESIGN Plain Cape €24.89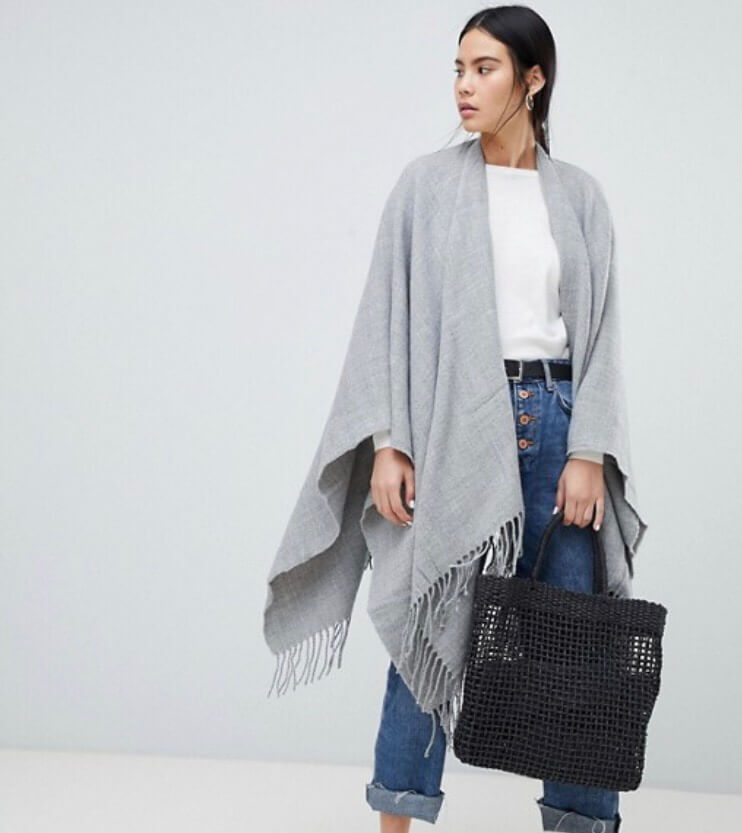 Sometimes when you are not feeling well you just want to wrap yourself up warm and cosy. This beautiful soft grey cape is perfect for those days you just want to wrap yourself up but is also stylish enough to confidently express your individuality.
4. Animal Print Jersey Peg Trousers €30.00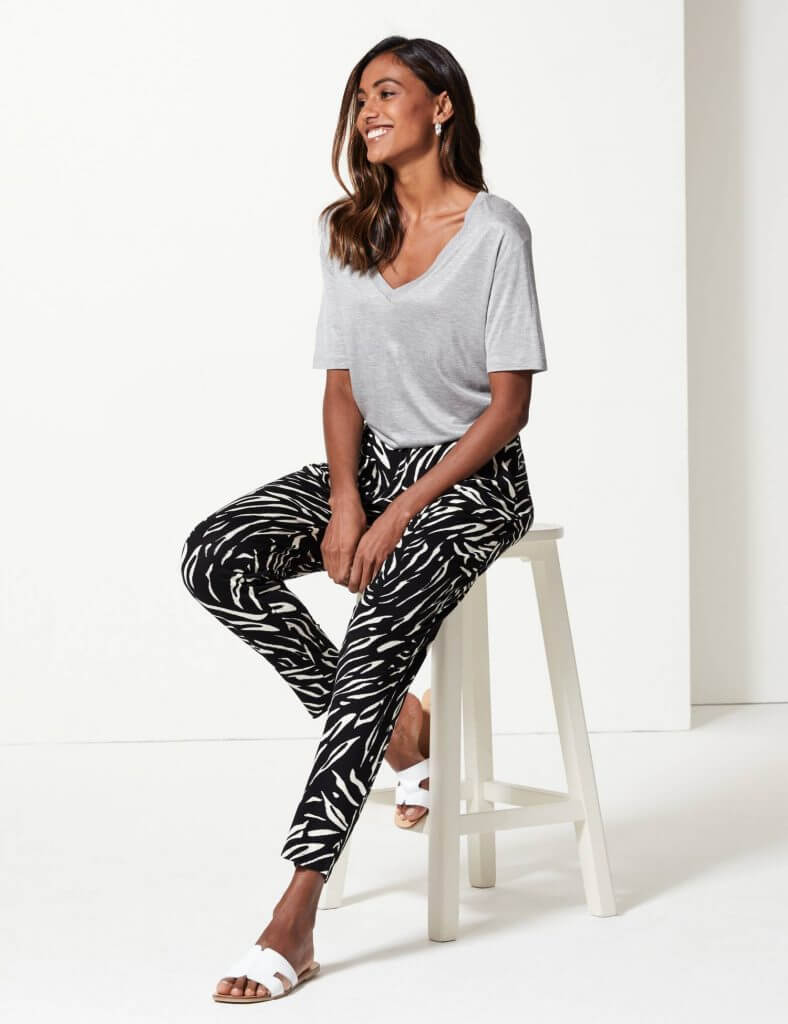 These jersey peg style trousers from M&S have added stretch and an elasticated waist, that work together to keep you feeling comfortable while looking chic in these animal print trousers. The tapered fit creates a stylish silhouette with these peg trousers, while the animal print adds a stylish touch.
5. M&S Pocket Waisted Midi Dress €54.00
This beautiful Midi dress from M&S is made from a linen blend material with 100% cotton lining that makes it both soft and lightweight. My favourite thing about this dress is its oversized pockets which give it a charming retro vibe. It is light for those days when any material feels too heavy and can be layered with either a jumper or cardigan for extra comfort.
6. Turtleneck Sweater €23.99
This one is all about comfort. It is the perfect item for layering and can be added on top of any outfit for extra warmth and comfort. The sweater is loose enough to be comfortable but warm and soft enough to snuggle into. This elegent loose turtleneck sweater is again from My Chronic Style and comes in four colours, grey, black, green and this gorgeous blue.
7. Hooded Sweatshirt Dress €14.00
This hooded sweatshirt dress from Shein is such a simple and stylish way to dress comfortably without having to put much thought or effort in. It is a very affordable item to add to your chronic illness wardrobe.
8. QED London kimono cardigan with floral embroidery €33.18
This beautiful relaxed fit and lightweight kimono cardigan is the perfect way to easily dress up any outfit.
9. Black Hanky Hem Jersey Midi Dress €22.99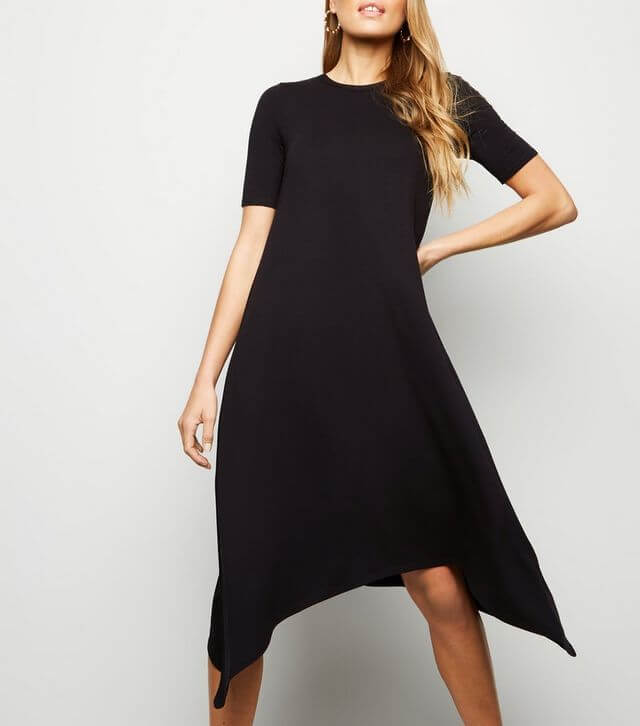 This cute little dress from New Look is loose, light and easy to slip on for days that you want to look nice but when energy is low. I just love the dipped hanky hem on it which adds a bit of edge without having to put in too much effort.
10. ASOS DESIGN plisse midi dress with elasticated waist in spot print €52.54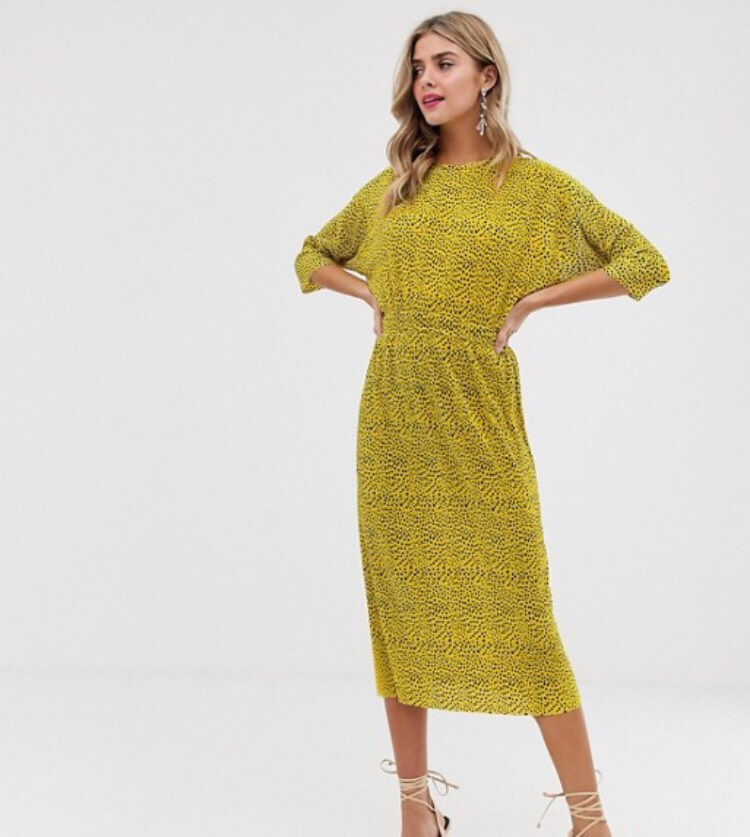 This beautiful dress is easy to put on with a pullover style but is super fashionable and has a gorgeous vibrant colour with spot pattern detail. This dress is an instant mood lifter and will suit many occasions from days when you are resting to those special occasions where you also need to remain comfortable.
So as I said previously today's Tuesday Ten is a matter close to my heart. I literally spent the majority of my very ill days in pyjamas because I didn't have the energy to research clothing on top of everything else. I know that I wish that I had a blog post like this to help source items that were both functional and fashionable so I hope that this blog posts help others in this way.
Until next time you crazy kids!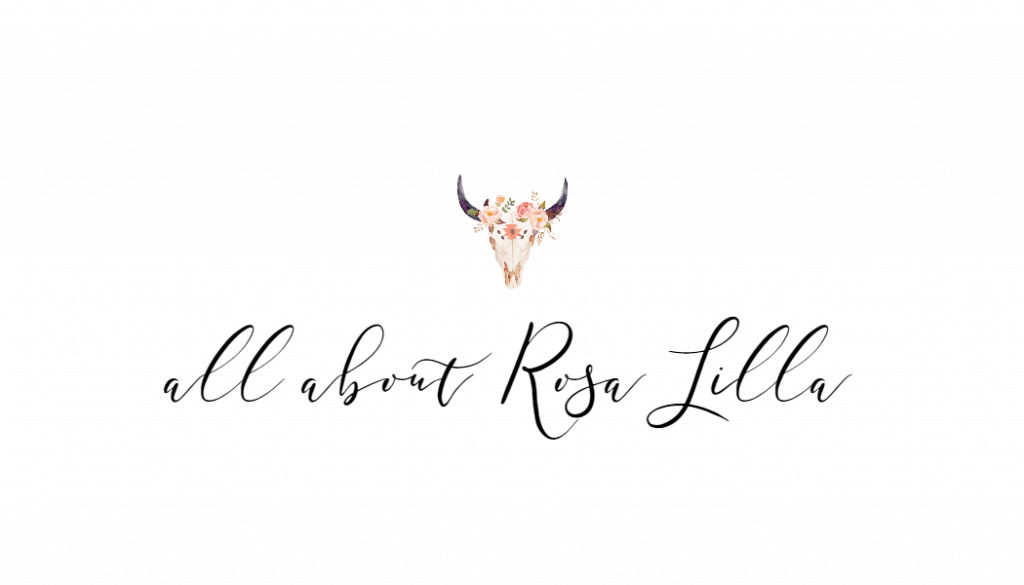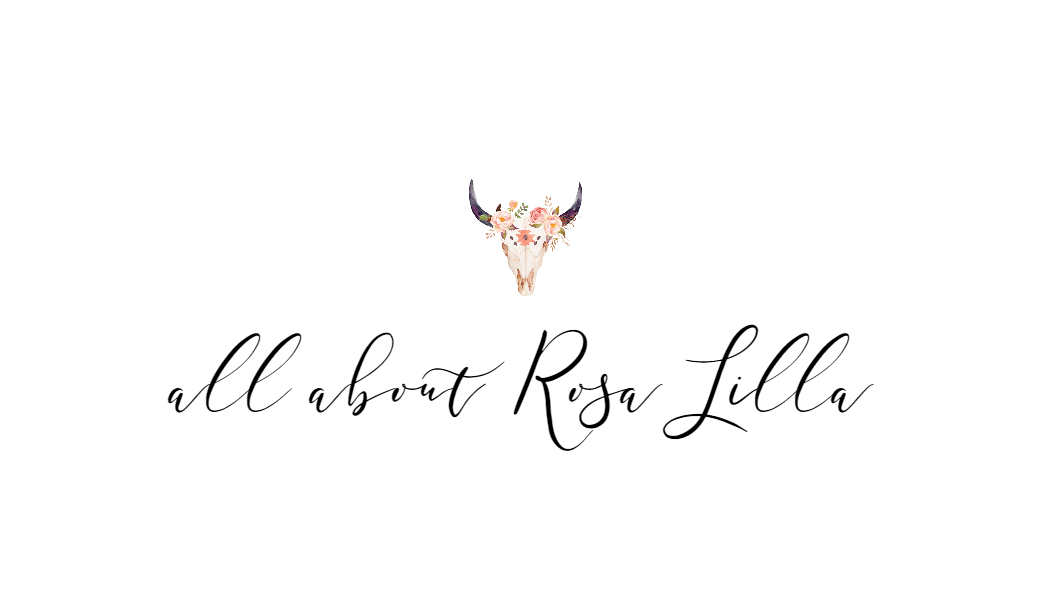 If you liked this you might also like:
My Lyme story. How I survived Lyme Disease
That's a wrap. Ten of my favourite wrap dresses
Pick of the bunch. 10 of my favourite floral dresses from the highstreet.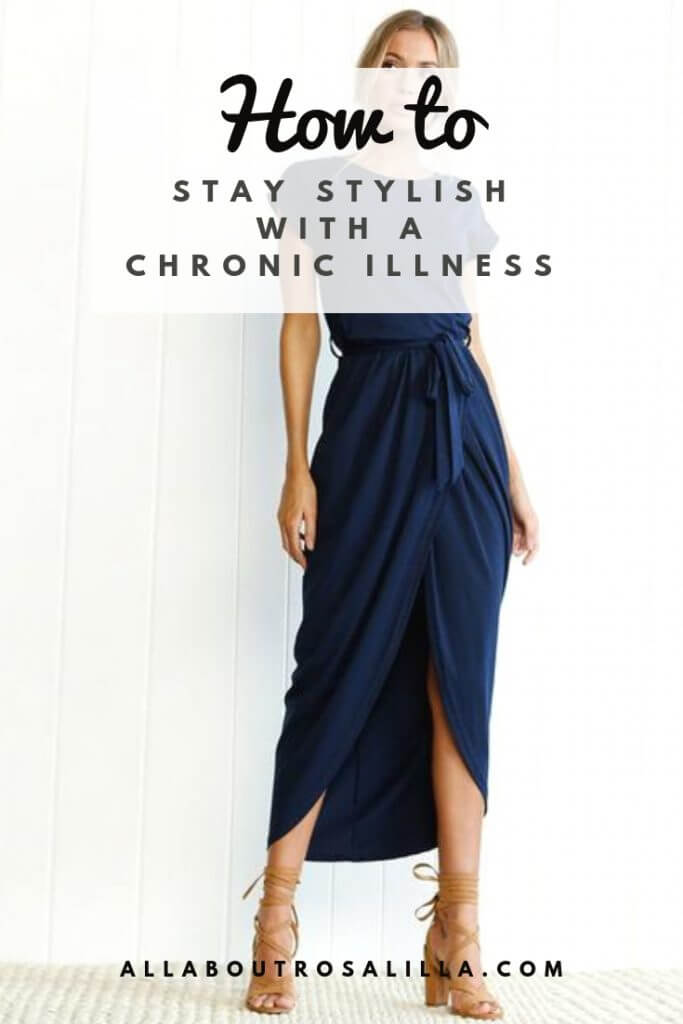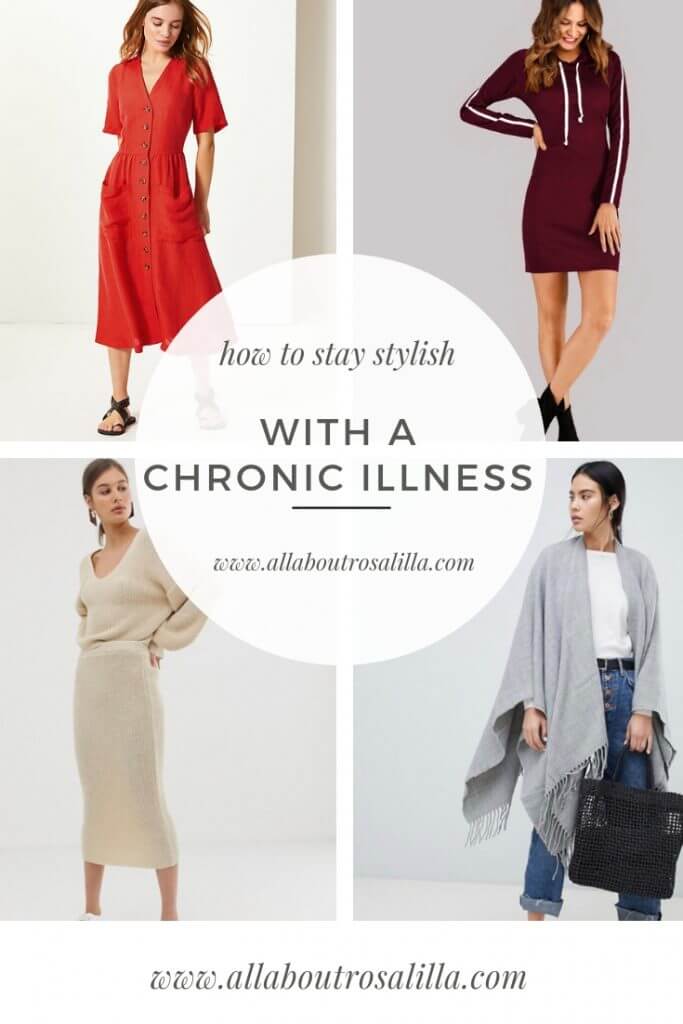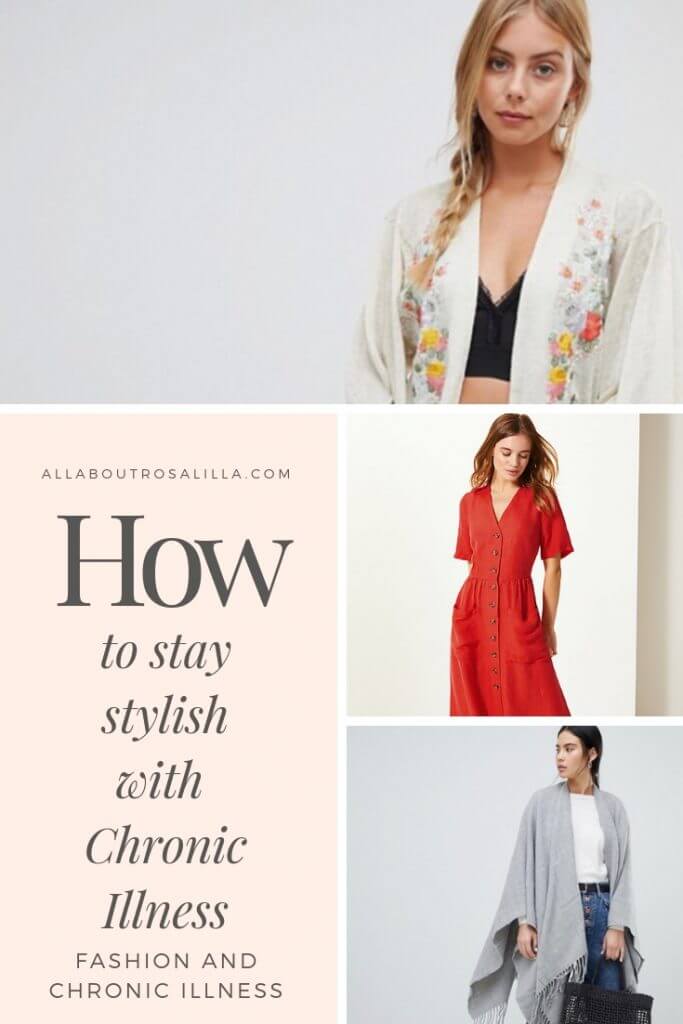 Don't forget to follow on Instagram to stay up-to-date on all Tuesday Ten items.
*Disclaimer – please know that some, not all, of these links are affiliate links meaning that if you decide to purchase through my link I will receive a small commission at no extra cost to you*