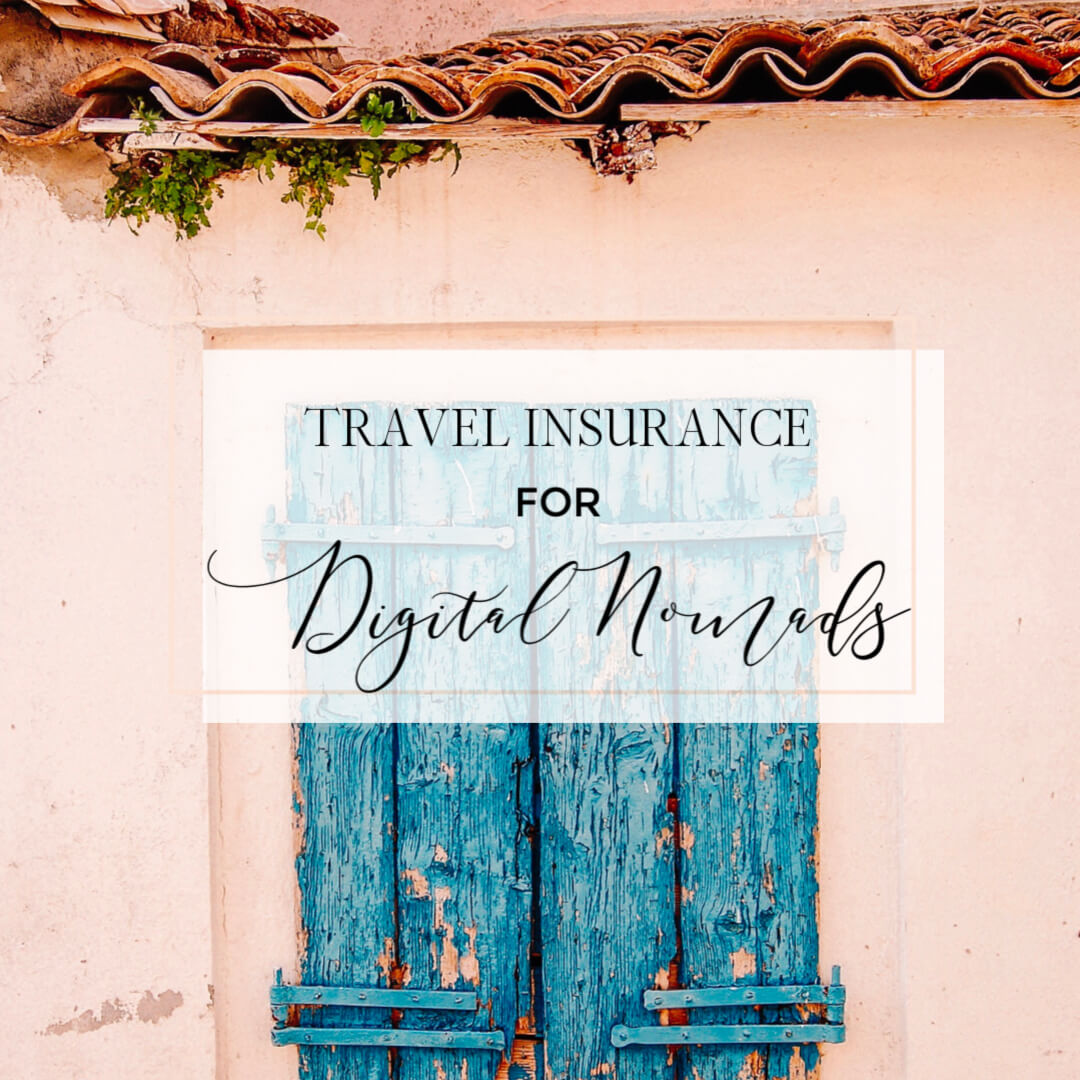 Nomad Travel Insurance
I don't know why I am so eager to spend money and hit confirm on flight tickets and hotel stays but when it comes to spending money on travel insurance I baulk at the idea. However I have recently faced my fears and researched the best nomad travel insurance. There are so many different types of Travel Insurance Plans out there but what one is the most suitable to cover digital nomads? Now, not only can I teach you how to insure that you are protected while travelling but also the company to use to save money whilst doing so.
There is no denying that travel insurance is a must these days. Travel insurance isn't just something you take out in case a crisis unfolds. Ninety-nine percent of long-term travellers would agree with me when I say that travel insurance is something you should always have, no matter how long or short your trip is, or how far or close to home you're travelling. Last year I visited 8 countries in 6 months! So it's not entirely an exageration to assume that something could easily go wrong. In fact I want to share a story with you.
Digital Nomad Insurance
How I learned the hard way why you need travel insurance…let me tell you a story
Myself and Mister Lavin have this thing where we like to go on a trip for our wedding anniversary and visit a place beginning with the letter of that years supposed Wedding Gift. Year 1 was paper so we went to Paris…get it!
Year 2 was cotton and despite me not being well, because of my Lyme disease, I saved up all my energy that year so we could go to Corfu for a week on our anniversary. On our first day we were in full on holiday mode, having lunch in a restaurant that overlooked this amazing bay, with people partaking in water sports of all kinds. You can imagine the scene…Idyllic!
There was something so beautiful about the parasails soaring above this beautiful setting, that brought the conversation around to if either of us had done this before. I had, Mister Lavin hadn't. I thought it would be an amazing start to the holiday for us to experience this together, so we walked down to the beach and signed up to do a double parasail.
What I haven't told you is that Mister Lavin suffers from a rare recessive genetic condition called Gitelman Syndrome. It is a kidney disease which means his kidney's flush out salts such as Potassium and Magnesium. Both of these electrolytes are necessary for many body functions including muscle contraction, and with your heart being the biggest muscle, you can see why it is a life threatening condition. In fact, before he got properly diagnosed he scared the bejaysus (Irish word for holy crap) out of me by ending up in ICU.
He now takes 38 Potassium and Magnesium tablets a day and once he keeps his levels up it doesn't really affect him. He can't however get his blood pressure taken without his hand going into a spasm, which we laugh at and call the claw. Why we thought it would be a good idea to strap him into, what was essentially an entire body blood pressure pump, I will never know.
The first few minutes of the parasail were amazing. The feeling of the wind in our hair and the scenery was just breathtaking. Within a few minutes Mister Lavin said that he wasn't feeling well and I told him that he was just being anxious and to just relax into it and not be scared (didn't help that he was also afraid of heights. Oh no that wasn't going to stop me! I was having this idyllic moment!). However I quickly realised that THIS was more serious than that.
At first he passed out and I thought ok, he'll be fine, he'll come around soon. I could feel the weight of him dragging me back but I stayed calm hoping he would simply come round again. I signaled to the boat to stop but the driver thought I was just waving and having the time of my life and went around for another loop. At this stage Mister Lavin started seizing and it dawned on me……The Claw! The straps around his legs were causing a restriction like the blood pressure pump and causing the electrolytes in his body to go haywire. I was really worried now because I knew the only way to stop it was to release that pressure and the frickin boat driver thought we were having the time of our lives and going further out into the ocean and could not hear my cries for help.
Numerous things flashed through my mind. The longer he was spasming I worried the lack of oxygen to his brain would cause brain damage. Should I just unclip him and then myself and freefall, releasing the pressure but then what? How do you even make that decision? Hoping we wouldn't kill ourselves hitting the water or risk him being brain damaged all his life. It was a bloody horrifying thought to have. The other thought that kept going through my head was…we don't have insurance, we don't have insurance! All I could think of was my son at home , us with no savings in the bank and no money to pay for any treatment or worse still survive financially if something more serious had happened. I had buried my mother the year before and the image of coming home with Mister Lavin in a body bag, as morbid as that sounds, seriously flashed before my eyes.
The rest happened in a blur. The boat driver finally realised that my flailing arms were not because I was having the best time ever. He stopped the boat. Like suddenly stopped the boat! There was no graceful glide into the water (which is always the scary bit for me), we plummeted once the boat suddenly stopped. The worst part is that when you hit the water the weight of the parasail drags you back and Mister Lavin was out cold and now face first submerged in the water. I had to unleash all the inner Baywatch skills I didn't know I had, unclip myself, swim to him, unclip him and hold his head above water and swim backwards to the boat. I'm not a strong swimmer and hate being out of my depth but with the help of the life jackets keeping us afloat we made it.
When Mister Lavin was pulled onto the boat he came to, choking on all the water he had swallowed. My legs were like jelly! Thankfully after getting some potassium and magnesium into him and catching his breath on shore he was ok. We were left back at our hotel and we just held each other and cried. Ok I mostly cried at the thought of losing him. It was such a scary experience. But accidents do happen. We sometimes can't prevent them but the stupid part was not covering ourselves with insurance.
Thankfully for us this was a near miss and a very valuable lesson learned. But things can go wrong all the time while travelling. From illness, to political unrest, lost luggage, visa issues, and not to mention a global pandemic, travel insurance has saved our butts more than a few times.
Up until this point, I've always taken out multiple short-term policies back to back to cover longer journeys. When you add up all the policies I forfeited when plans changed and all the overlap I've paid for, I've probably lost hundreds of euros.
The Best Travel Insurance for Long Term Travel
So we can all agree that travel insurance is a smart idea but is there a specific travel insurance for digital nomads and how do you choose the right one for you? Some are ridiculously cheap and only offer minimal cover. Others only cover medical emergencies or only cover you in specific destinations. Who has the time or the desire to read all the small print. Most of the time I don't understand it anyway.
What to consider before buying nomad travel insurance
Before choosing the best travel insurance for you there are some essential things you need to ask yourself.
1. Where are you travelling to?
When you are researching your insurance you can choose a specific region or worldwide travel but please bear in mind that a large number of providers don't automatically include the USA because of the high cost of healthcare there. Some do include the USA but with time restrictions such as a two week period. If this is an issue for your journey, please make sure you read between the lines.
2. Where do you call home?
The freedom of frequent travel and the digital nomad life is amazing but having no fixed abode means that you can run into trouble with typical insurance providers.
If you are travelling long-term it may have been years since you have set foot in your home country and in fact you may not be resident in any country. Some insurance policies limit the number of days or weeks that you can return back to your home country and still remain insured.
3. How long are you travelling for?
Are you travelling long-term, going on multiple trips throughout the year or simply having a two week holiday? How long you decide to travel for will affect your choice of insurance.
If you are planning a two week holiday only, a one trip insurance will suffice. However, if you are planning long-term or multiple trips throughout the year it makes more sense to purchase a yearly insurance.
4. What activities do you have planned?
Are you planning a break relaxing by the pool or like us, do you plan on partaking in slightly more risky activities like parasailing? Adventurous activities such as skydiving or snowboarding are sometimes excluded, so if you know you are likely to partake in these activities, please make sure that you are covered.
Also some medical conditions may exclude you from taking part safely so make sure that any pre-exsisting conditions you have are also covered.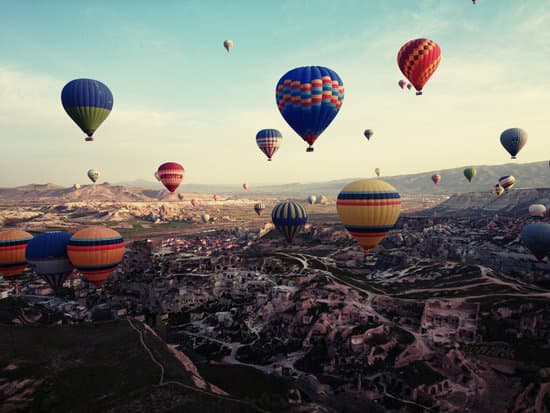 5. How do you plan on getting around?
Are you taking multiple flights, train, bus or looking to rent a car to get around? Insuring yourself with the car rental company can work out very expensive so if you are planning on renting a car it would be worth including this on your policy.
6. What extras are you insuring?
As avid travellers, bloggers and digital nomads we often don't travel alone. We lug around laptops, expensive cameras and photography gear and even some of those fancy dresses that look so good on Instagram might have cost you an arm and a leg!
You may not realise but with some companies these are all additional extras and it may save you alot of money as a digital nomad to have a complete policy that bundles all your healthcare, along with your baggage and possessions and also protects you against missed flights together in one package.
7. What is the excess you have to pay and what is the coverage limit?
Most insurance policies have an excess that you have to pay for yourself so make sure that this is affordable for you. In general the higher the excess the lower your monthly payment and vice versa. For example if your excess is €250 your monthly payment will be slightly higher than if you decide to go for one with an excess of say €500. If choosing a higher excess make sure that you have the money in the bank to pay for it should something happen.
Also be sure to check your coverage limit included. Health care expenses add up fast and it is important to ensure that you have adequate coverage. It is also important to check that in an absolute emergency evacuation, and you need to be flown home, that this is also covered.
How to save money and feel confident with the insurance company you choose.
SafetyWing travel insurance for digital nomads
After doing extensive research on the types of Insurance policies available for digital nomads I decided to go with SafetyWing.
** Please note that if you purchase travel insurance with SafetyWing based on my recommendation I will earn a small commission at no further expense to you. However I am not recommending it for this reason. I am recommending it because I have found it the best travel insurance company for digital nomads**
SafetyWing is a Norwegian start up based out of Palo Alto. It was born from a fairly simple idea: To fill the gap in the market for long-term health insurance. It might be a relatively new company but the policy is administered by Tokio Marine which is one of the largest insurance companies in the world and is underwritten by underwriters at Lloyds.

What does SafetyWing nomad travel insurance include?
It is designed by digital nomads to provide travel insurance specifically with the long-term traveller, remote worker and digital nomad lifestyle in mind. It also works for people planning multiple trips abroad or extended periods overseas. It covers everything from unexpected illness or accident to hospital and doctor visits wherever you are travelling.
There are lots of ways SafetyWing stands out from other providers, including the policies themselves and the way they're purchased. SafetyWing is a subscription service, meaning you can pay month to month. This has some major advantages, including a flexible end date. If plans change, you don't have to worry about your insurance expiring when you're on the road.
SafetyWing was developed to fill a specific gap in the market, and the company has certainly succeeded with delivering on many nomads' expectations.
Here are some of the major advantages to choosing SafetyWing over 'conventional' travel insurance providers.
Advantages of choosing SafetyWing as your travel insurance provider
Worldwide coverage: Over 180 countries outside of your home country and a coverage limit of $250,000 which is above average
Automatic renewal: This is an attractive highlight for me because while I know I need travel insurance I am terrible for letting things slide and keeping on top of things. I love the fact that once I organise my insurance I don't have to worry about it again unless I want to cancel. You can sign up to pay month by month which really benefits the remote worker or digital nomad with no intended return date and no upfront payment required. After a year you can then renew your coverage if you choose to be away travelling for longer.
Always available: Claims are handled by Tokio Marine directly, who offer 24/7 support when a person is in need.
Medical and Political Evacuation: you will be covered if a political or terrorism event occurs, as well as accommodation replacement in the event of a natural disaster.
Home country coverage: Unlike other providers you will get home country coverage on a limited basis. If you are from the USA, you will get 15 days of coverage in your home country for every 90 days. If you are not from the USA you will get 30 days of coverage for every 90 days that you are covered.
Complete flexibility: You can start subscribing anytime (even when you're already travelling) and stop anytime, and it works as an ongoing monthly subscription that auto-renews until you cancel it. That means you don't need to know how long you're going to travel for and what countries you're going to visit in advance, and you also don't run the risk of having your insurance expire on you without realizing! (But if you're going on a holiday with a specific duration, that's fine too.)
Travel: Unforeseen things can happen when you're travelling. Includes coverage for travel delay, lost checked luggage, emergency response, natural disasters and personal liability.
It will save you money: at $37 every 4 weeks it is much cheaper than other comparable travel insurance. It is 1/3rd of the price of its biggest competitor.
You can purchase a policy after your trip has already started: again, many insurance companies require you to purchase a policy before your trip has commenced. With SafetyWing, you can sign up from the road.
Coverage for some high-risk activities & destinations: Riding a scooter or motorbike, recreational skiing, scuba diving (as long as you're PADI Certified) and a host of other 'high-risk' recreational activities are all covered by SafetyWing. Paragliding, martial arts, quad biking and some other sports are not. It's important to note that organised sports with scheduled practices and games are not covered. If you're an expat who signs up to join a local football league, for example, you may not be covered for injuries.
Flexibility: Finally, if you finish your trip earlier than expected or you decide to switch to local health insurance, you can cancel your policy any time and get a partial refund. SafetyWing rolls over automatically each month, but you have a grace period of 3 days to get a full refund on your last installment. If it's been longer than 3 days and you're eligible for a refund, you could still get your money back minus the $25 cancellation fee.
What is not included?
SafetyWing Insurance is not primary health insurance. Notable exclusions include:
Cancer treatment
Routine check-ups
Pre-existing conditions (Limited coverage for acute onset of pre-existing conditions, but not long-term treatment, or chronic or congenital conditions). A complete list of excluded illnesses is available on their website.
You will also need to take out a separate car rental insurance which is a bummer for me.
SafetyWing's response to COVID-19
While the COVID-19 pandemic is a temporary more than likely once in a lifetime event, I wanted to touch on SafetyWing's response. I think the way they handled the situation says a lot about the company and how they cope with crises.
In my view, SafetyWing was very proactive in issuing email updates to its customers about their rights and what is/isn't included under their policies. They were quick to set up an information page to centralise all information.
As things progressed, SafetyWing made it clear that Coronavirus-related expenses were covered provided you didn't travel to a Warning Level 3 country after the warning was issued by the CDC, or remain there 10 days after. Customers were given a 10-day period to evacuate Warning Level 3 countries and could apply for political evacuation benefits.
So hopefully I have highlighted to you the need to protect yourself while travelling or working abroad. My story thankfully had a happy ending and it is something we are able to laugh about now but things could have easily turned out very differently. The very least we can do is ensure that we are protected and that either ourselves or those we love are not left with a massive medical bill should things go wrong.
It is worth noting that SafetyWing isn't a replacement for conventional travel insurance. It's closer to a health insurance policy for digital nomads that will cover you for emergencies. If that's all you need, fantastic! I think SafetyWing is hard to beat in terms of value, customer service, and specific perks such as covering visits to your home country.
If you want to learn more about Safety Wing you can do so here. This is an affiliate link so please know that if you do purchase based on my recommendation that I will earn a small commission at no extra cost to yourself. As always I only recommend products to you guys that I love and use myself.
Are you new here? Join thousands of other happy readers and subscribe to All about RosaLilla blog via email or Bloglovin'. The good news is that by signing up via email you will get my EXACT email template that I use to successfully pitch hotels for collaborations so that we can work together for mutual benefit.
I also share everything about myself on Instagram with nothing held back so be sure to follow along there.
If you liked this you may also like:
How to successfully pitch hotels and secure free accommodation as a travel blogger
How to work with brands and 5 mistakes that you are making as an Influencer
How to protect your Instagram account from being hacked
The Must have Apps for Travellers
A round up of the best carry-on luggage for travellers
Until next time you crazy kids!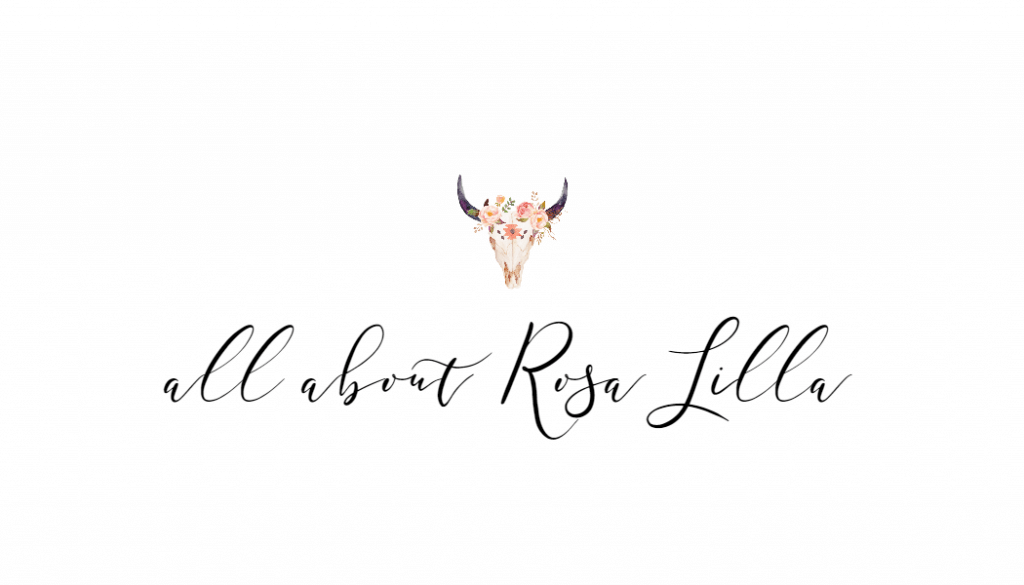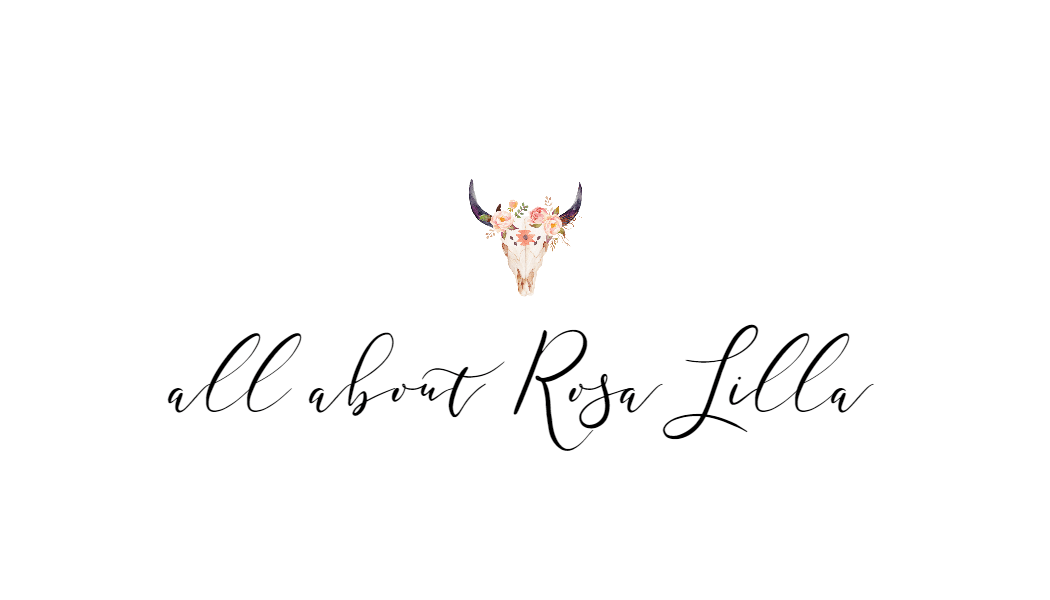 Sharing is sexy!