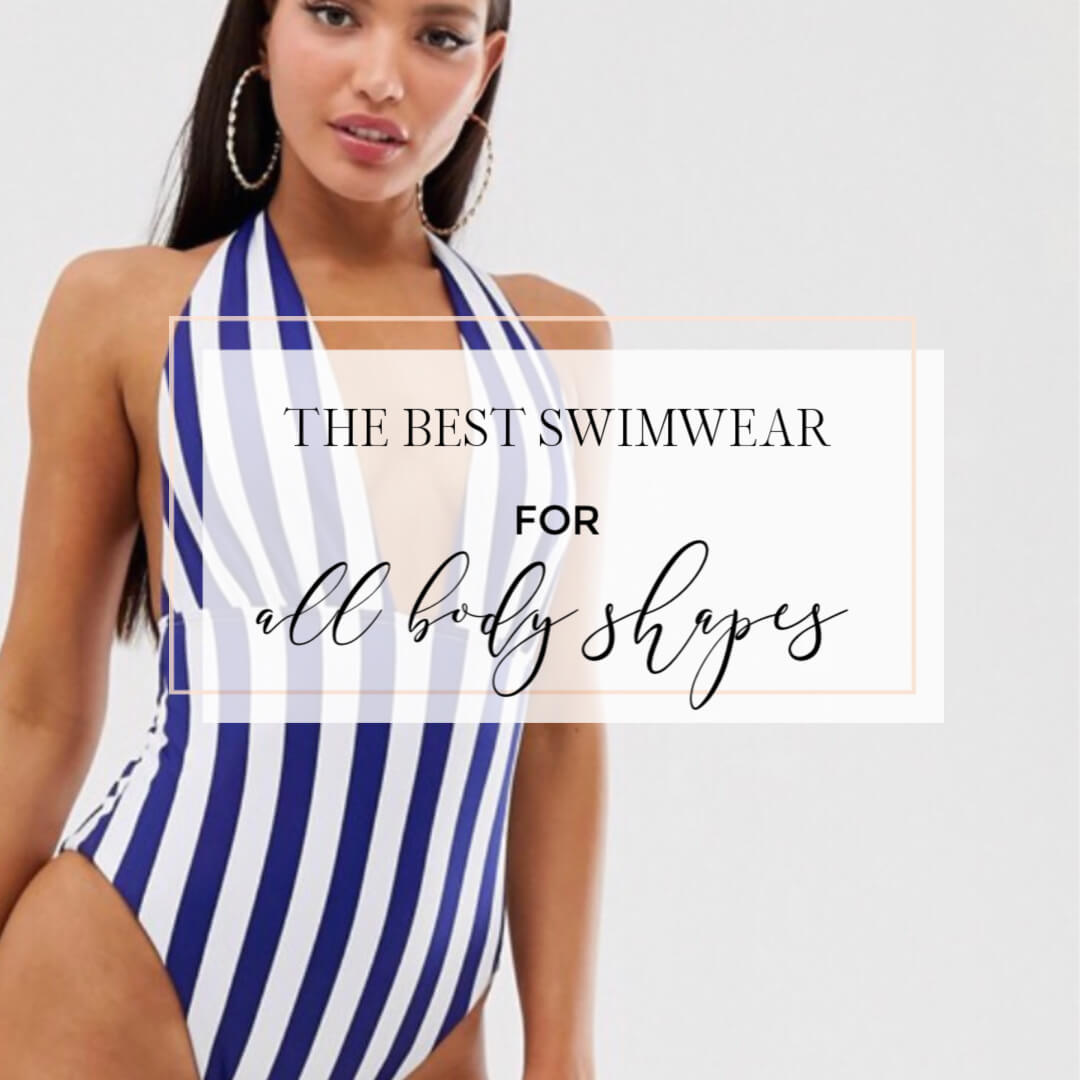 Buying swimwear is never easy. Let's face it, it is the one time that your body is on show publicly and this in itself can bring on a whole new level of insecurity. I recently had to face up to my own insecurities on my Spa trip to Galgorm Spa. So I thought that today for Tuesday Ten I would focus on the best swimwear for all body shapes.
CRINGE!!! That was literally my first thought about having to wear a swimsuit. If you are finding my blog for the first time you might not be aware of my health struggles. I gained over 5 stone with Lyme Disease and Autoimmunity and while I love a curvy body I just don't feel me! I'm slowly losing the weight I have gained with my illness and have lost a stone already.
And then I thought Nicola COP ON!! Your body has gotten you through some very difficult times and Mister Lavin thinks you are sexy AF! Absolutely everyone gets body insecurity in a swimsuit. Even those gorgeous super models we envy (ok, ok maybe not Gigi Hadid) and the problem isn't with your body. The problem is what you think of it ……and what YOU think of yourself.
My top 10 swimwear for all body shapes
So today for Tuesday Ten I thought I would show you some the pretty swimsuits out there for all shapes and sizes, because, when you feel good you look good.
1. ASOS DESIGN Tall recycled V front strappy back swimsuit in stripe €30.42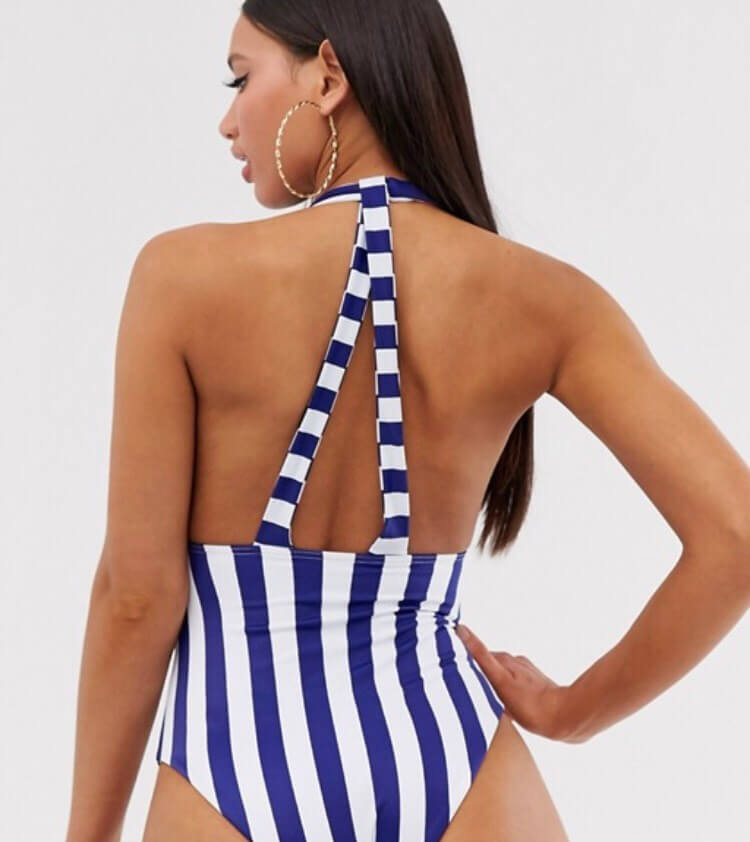 This plunge neck striped design swimsuit would be flattering on all body shapes. It is designed with tall girls in mind. The strecthy fabric is made from recycled nylon.
From fabric scraps to fishing nets, waste is processed back into nylon fibres. This reduces crude-oil use and greenhouse gases and helps lower the impact on the planet and keep things circular. You can shop this striped swimsuit here.
2. V by Very Shapewear Underwired Sweetheart Ruffle Bikini Top – Black €28.22
This beautiful ruffled bikini top is like magic. It suits both busty girls like me and those that are less well endowed. Sweetheart padded cups flaunt your chest, while giving your busty size a boost.
With a flattering sweetheart cut that makes the most of your enviable decolletage, this tropical bikini top from V by Very flaunts girlie ruffles to each cup, dressing up the chest. It has removable straps and can be worn bandeau style to avoid those tan lines girls.
Abloom with exotic florals, this tropical bikini brief from V by Very is cut with a figure-flattering high waist along with slimming shapewear, covering the tummy, while creating the illusion of pin-up curves. It has full coverage on the tummy hips and rear but would also give the illusion of 1950's pin up curves on more athletic figures. You can shop it here on V by Very.
3. New Look belted swimsuit in animal print €26.27
This swim suit will look amazing on a slimmer build. Both the animal print pattern and the belt will add curves. The scoop neck and padded boob area will add volume. You can shop it here and I'll meet you by the pool.
4. ASOS DESIGN recycled contrast mono bandeau frill swimsuit in white €38.71
How cute is this one? I am a sucker for a Bardot neck style. I also love how the ruffles hide those areas of your arms that you might not love and the cinched in belt gives everyone a waist. It is again Eco friendly and made from recyled material.
The Bardot neckline on this means that you can easily wear it with a skirt, palazzo pants or a pair of shorts so it is the perfect swimsuit to bring on vacation. Grab this one quick before it sells out. You can find it here.
5. V by Very Shapewear Draped Crossfit Swimsuit €36.12
This swimsuit would be amazing on those of you with bigger boobs. Last Christmas in Colmar on a break with my sister we somehow got talking to some guys at the bar…now now Mister Lavin don't look at me like that! Anyway the conversation was innocent, and most of the attention was on my gorgeous sister but at one point one of the guys described my sisters boobs like satsumas and mine like……WATERMELONS!!! So for all of you watermelon boobed girls out there this one is for you.
6.Peek & Beau Fuller Bust Exclusive Eco floral cut out high leg swimsuit in white multi €47.01
Okay so I'm really focusing on swimwear for the fuller bust but I know just how hard those babies are to contain. The floral print on this one is so pretty and the ruffled sleeve and waist detail are so feminine. The straps at the back are also fully adjustable and again this design is part of their resposible edit and is eco friendly. How can you resist this gorgeous floral swimsuit?
7. Tropical Animal Push Up Bikini €18.00
Time to focus on those satsumas out there. This gorgeous tropical animal push up bikini will make sure that you are definitely making a splash at the pool (Like what I did there). The sizing on this bikini only goes up to a UK size 14 so is suited to a more athletic body shape. This bikini is a great price point and the perfect colour to show up a tan. You can shop it here.
8. Peek & Beau Curve Exclusive Eco sleeve bikini top in floral €38.71

Curvy girls will look amazing in this eco friendly bikini with sleeves. I am not a massive fan of my upper arms so I love that with this bikini you can cover them up without having to sacrifice on style.
9. New Look scoop bikini top in tropical pattern €20.72
Exude tropical vibes in this printed crop bikini top. Wear with the matching bikini bottoms for the ultimate beach-babe look. This bikini is perfect for those who like to be more active on the beach. If your vibe is more playing volleyball than bring me another cocktail then this one is for you.
10. Maternity Off The Shoulder Stripe Swimsuit €18.00
Not forgetting all you gorgeous mummas-to-be out there. This stylish, ruffled Bardot style swimsuit is one of my favourites from this list. It is available from Boohoo and goes up to a size 16.
So that rounds up today's Tuesday Ten of the best swimwear for all body shapes. All that is left to do is just add water! I do crack myself up some times.
Until next time you crazy kids!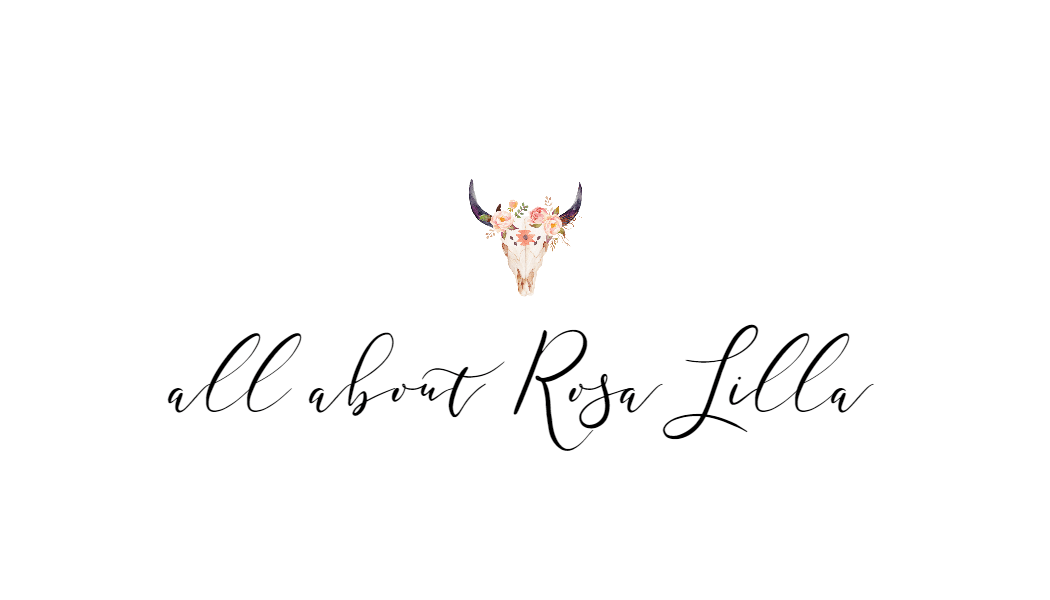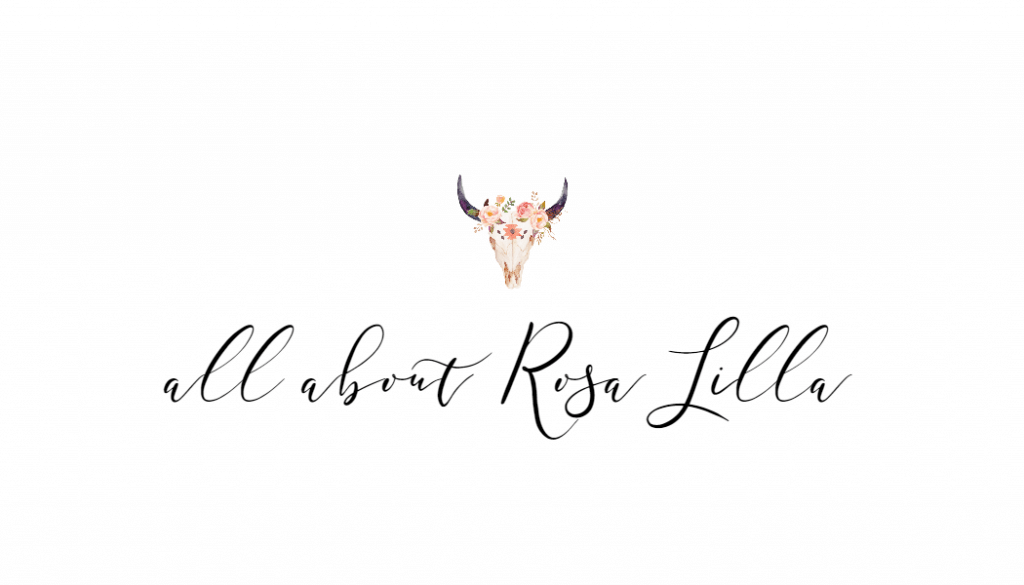 If you liked this you may also like:
10 of the best wrap dresses for Spring
10 floral dresses from the highstreet