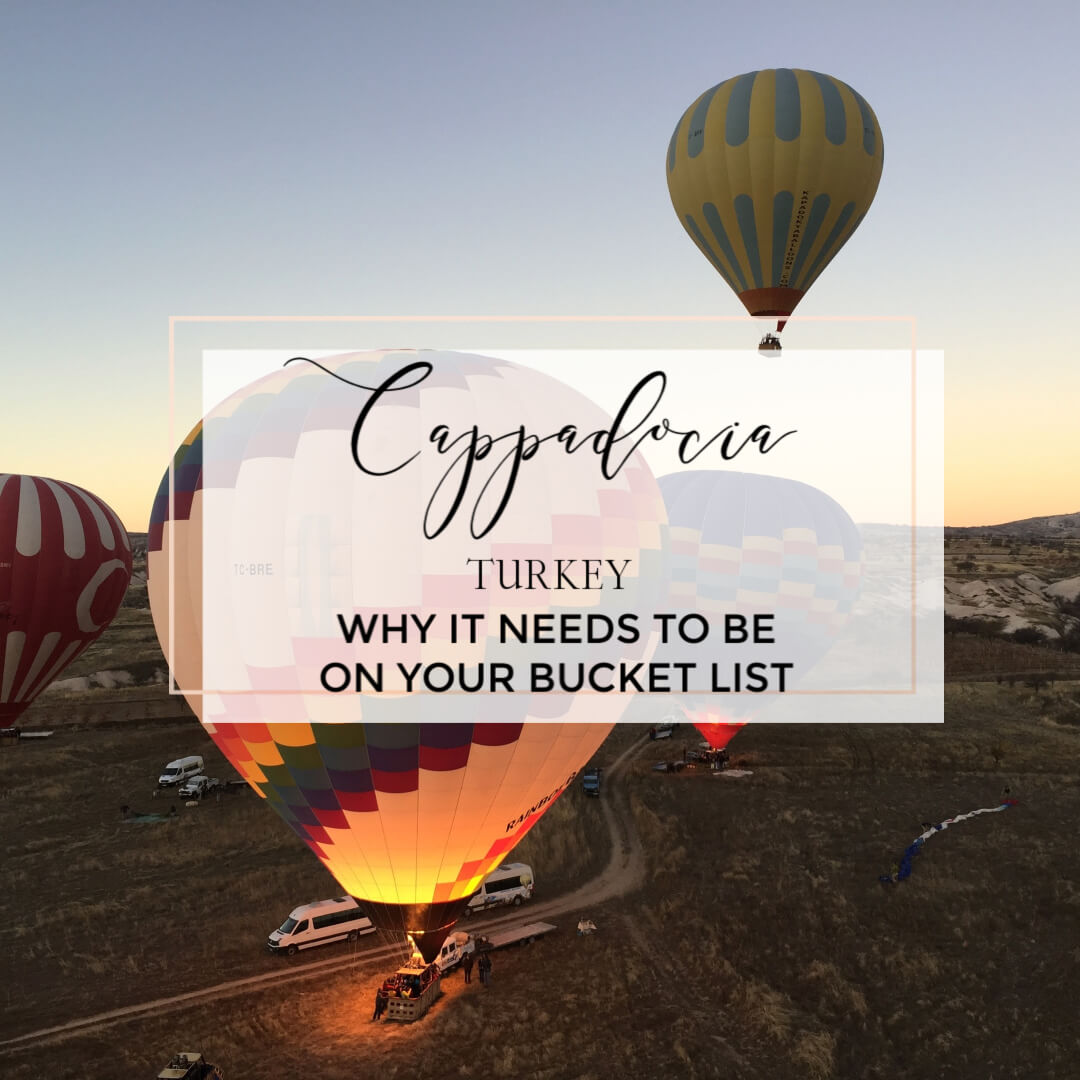 Cappadocia, Turkey. The ultimate bucket list place.
Cappadocia has been on my bucket list forever! During the days that my Lyme disease was so bad, the only thing that I could do, was scroll through the feeds of my favourite instagram travel bloggers writing down a list of the places that I would visit when I got better.
I can still remember my first time seeing Cappadocia on my feed. This magical place where hot air ballons rose every morning over a landscape that looked like it belonged to a different planet. Surely it couldn't be real! I mean this had to be staged for a very extravagent photo shoot. Didn't it? It couldn't be accesible to someone like me. Could it?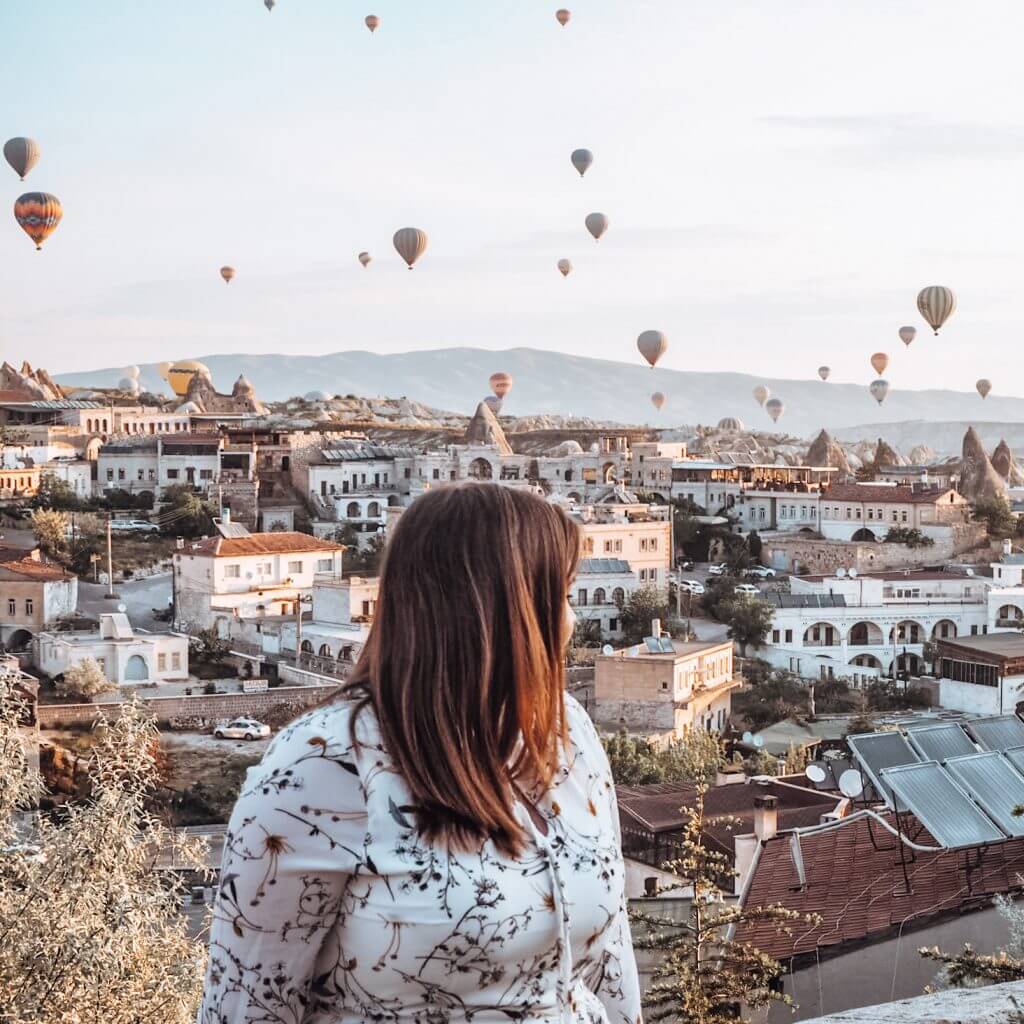 So I did some research and found out that not only was this dreamy place real it was completely accesible to someone like me and so it went straight to the top of my bucket list for when I got well. After my stem cell treatment was succesful in Infusio, Frankfurt I began to plan my travels and knowing that I was turning 40 in May (I still can't talk about it!) I knew there was nowhere else in the world that I wanted to celebrate this milestone.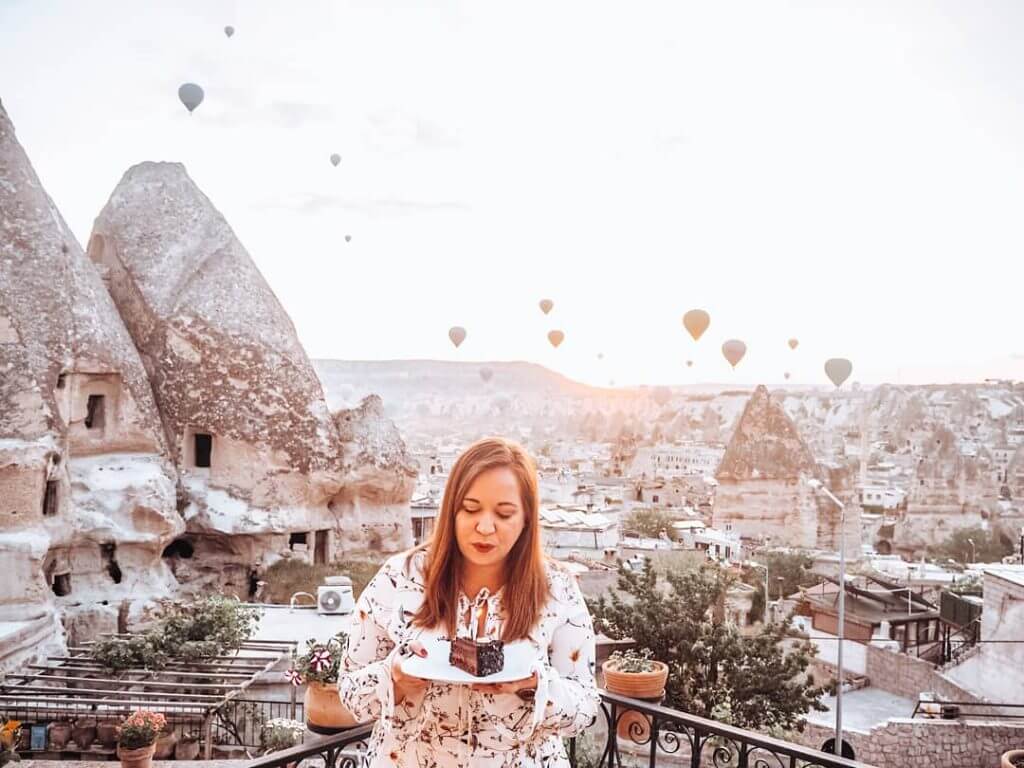 How to get to from Istanbul to Cappadocia
The easiest way to get to Cappadocia is to fly direct to Istanbul and get a connecting flight to Kayseri or Nevsehir. This connecting flight only takes about an hour. Your hotel will usually organise an airport pick-up for you. It then takes a further 50 minutes to reach the popular area of Goreme. We flew with Turkish airlines and I can't recommend them enough. I had no expectations but it was by far the best flying experience that we've had. The seats were comfortable, the in-flight movie selection was amazing and the food and service was truly excellent.
We missed out on a crucial piece of advice however. If you are visting from certain countries you need a Visa. Ireland was one of those countries. There was a moment of panic when we realised this. I had images of us being interogated "Nothing to Declare" style but luckily we weren't the only ones to do this and there was a machine to purchase your Visa for $20.
Layover in Istanbul
Mister Lavin and I decided that to fly the whole way to Turkey and not visit Istanbul would be a shame so we built in an over night stay in Istanbul before getting our connecting flight to Kayseri the following day. In reality, I don't know what I was thinking as this was no where near enough time to explore even a fraction of this beautiful city.
My first impressions of Istanbul were that it was vibrant, colourful and certainly mystical. It is also huge! We arrived into Istanbul at 5pm during rush hour traffic! Our taxi driver did his best swerving down side streets away from the bumper to bumper traffic on the motorway to get us to our hotel. We stayed at the Elite World Business Hotel in a gorgeous room that cost only €53 for the night for both of us. We didn't have very much time to enjoy the hotel as I was determined to make a bee line for the Sultanahmet Blue Mosque and Hagia Sophia before sunset.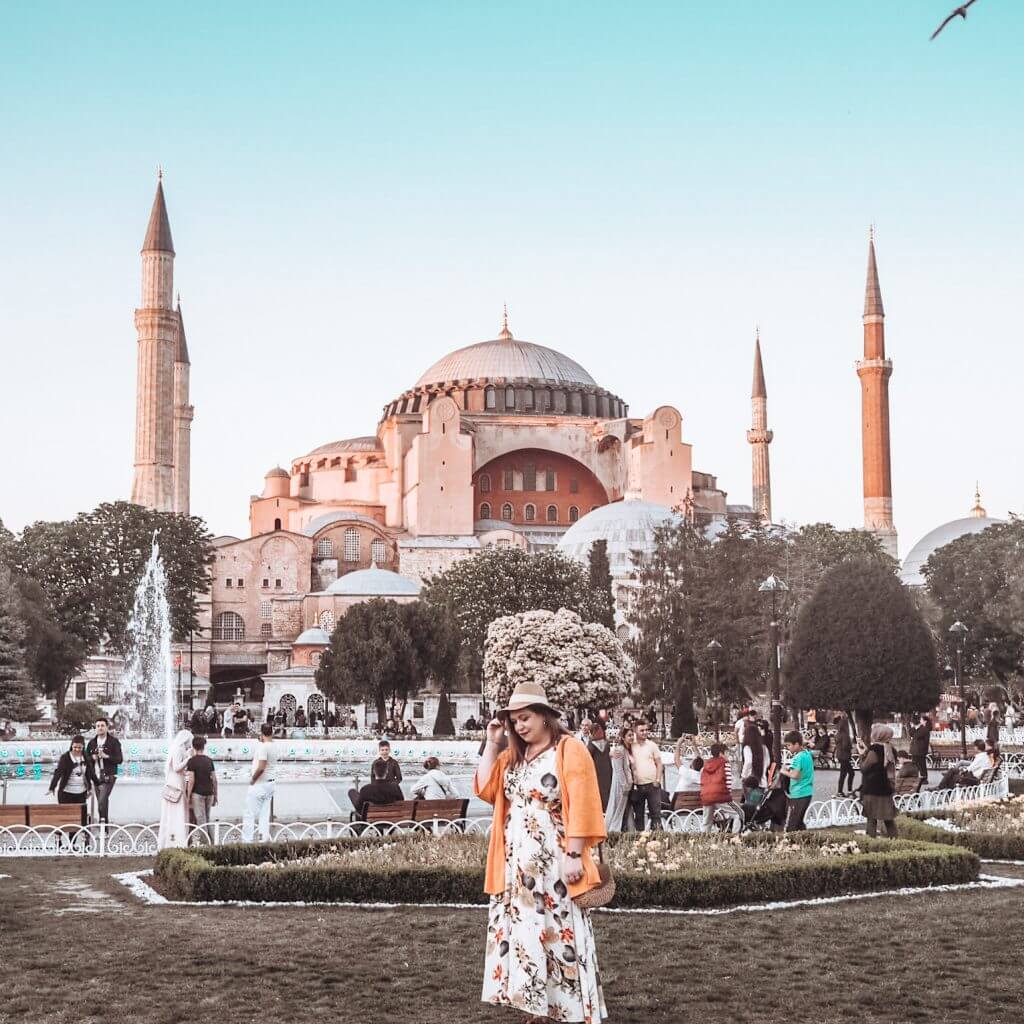 After the traffic situation we decided that the quickest way would be to go with public transport so with a little difficulty (as in, no English on the machine we needed to purchase our tickets from) and help from a local we got a day travel card for €4 that allowed us to travel on any of the buses, trams and even the public boats.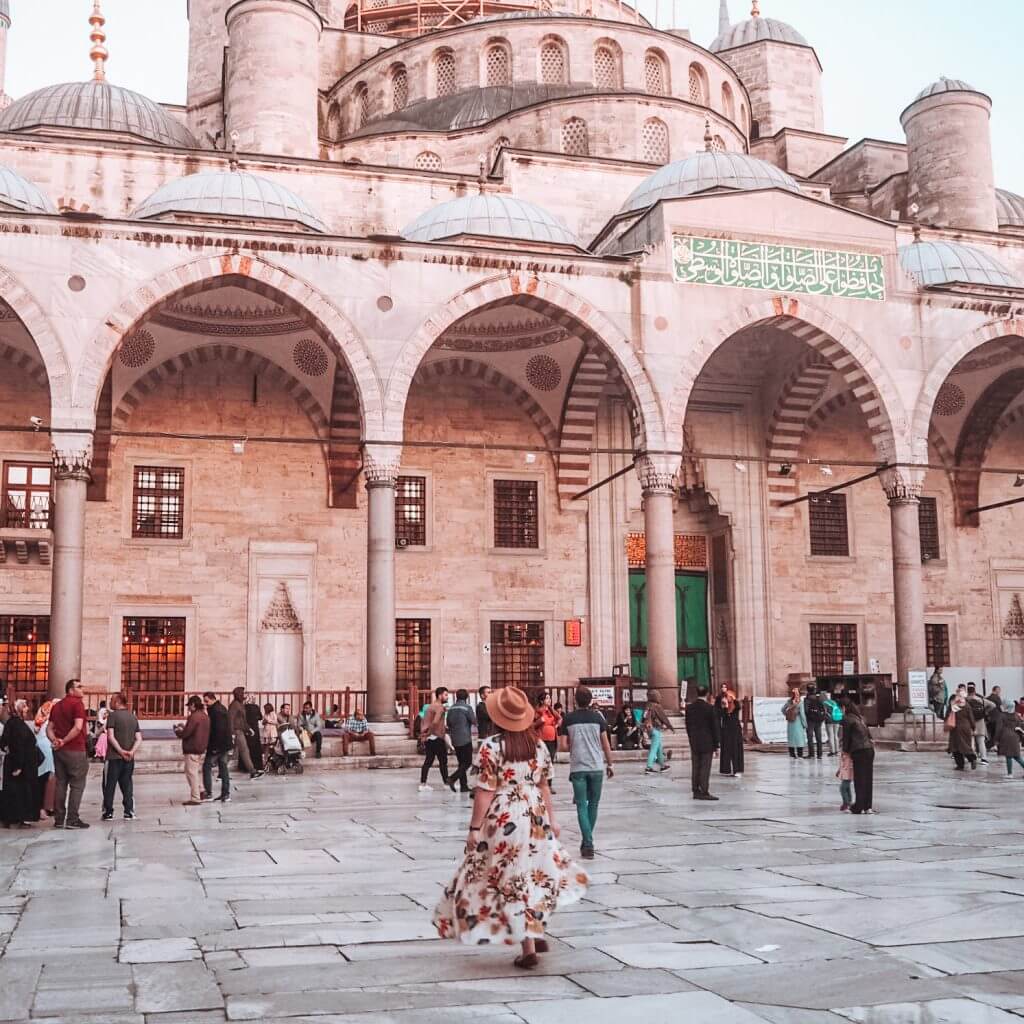 We made it just before the golden hour and we were simply blown away by the enoromity and beauty of these mosques. Even at this time of the day it was still very busy with tourists and quite hard to get a good photograph without people jumping in the way. I still need to master the art of being authorative and asking people if they mind just not photobombing every fricking photo! I was gutted that I hadn't planned more time to explore this city and I will certainly go back. In fact my bucket list of things to do in Turkey just ended up longer on this trip.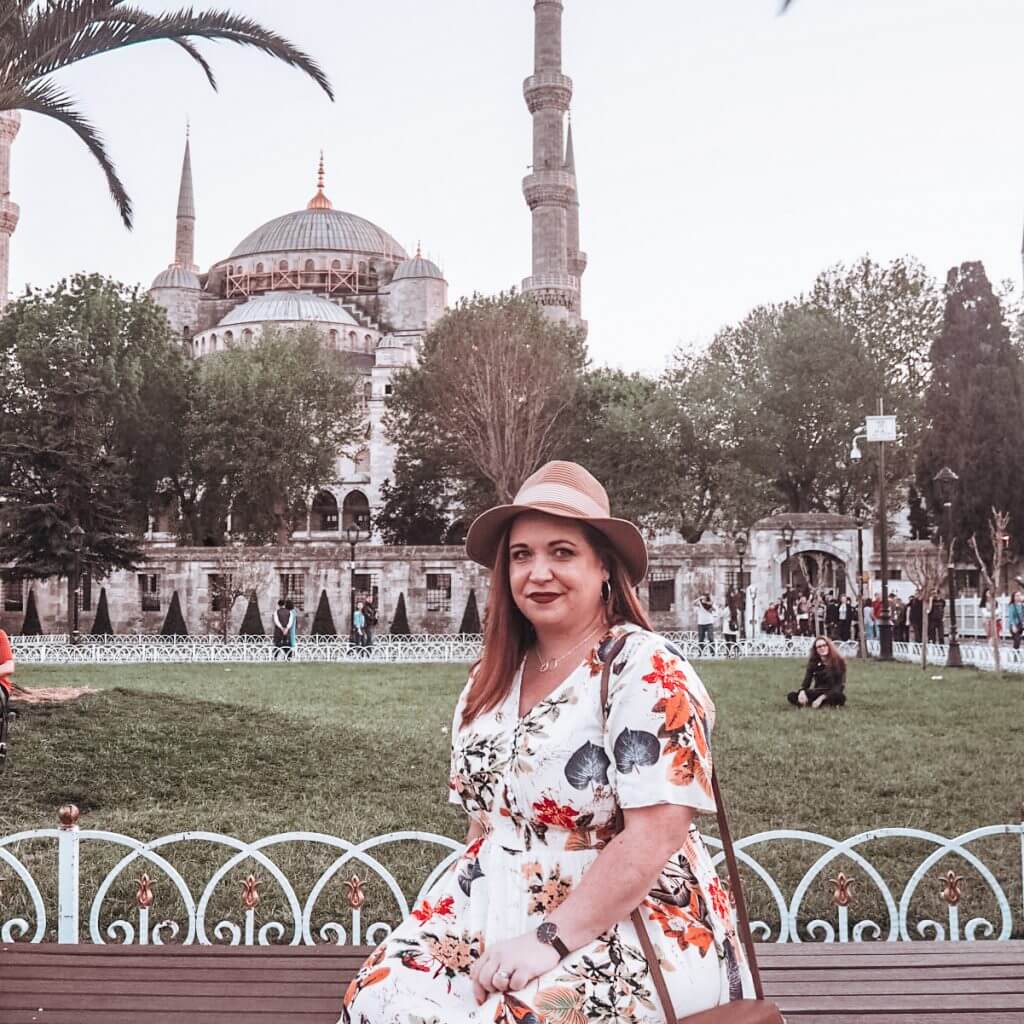 The magic of Cappadocia Turkey
Cappadocia is a place that will make you believe in magic. Once a province of the Roman Empire, Cappadocia is now the sprawling area of central Turkey which lies between Aksaray in the west, Kayseri in the east and Nigde in the south. Modern Cappadocia is an incredible place, criss-crossed with valleys and dotted with dramatic rock formations that will make you feel like you are on the set of a science fiction movie.
Thousands of years ago a group of ancient volcanoes, Mt Erciyes, Hasan and Melendiz, spewed out layer upon layer of thick tuff which blanketed the countryside for miles around. Over the centuries the wind and rain worked their magic on the soft rock, carving out spectacular gorges and leaving behind the dramatic pinnacles of rock – the 'fairy chimneys' – that have created the Cappadocian moonscape.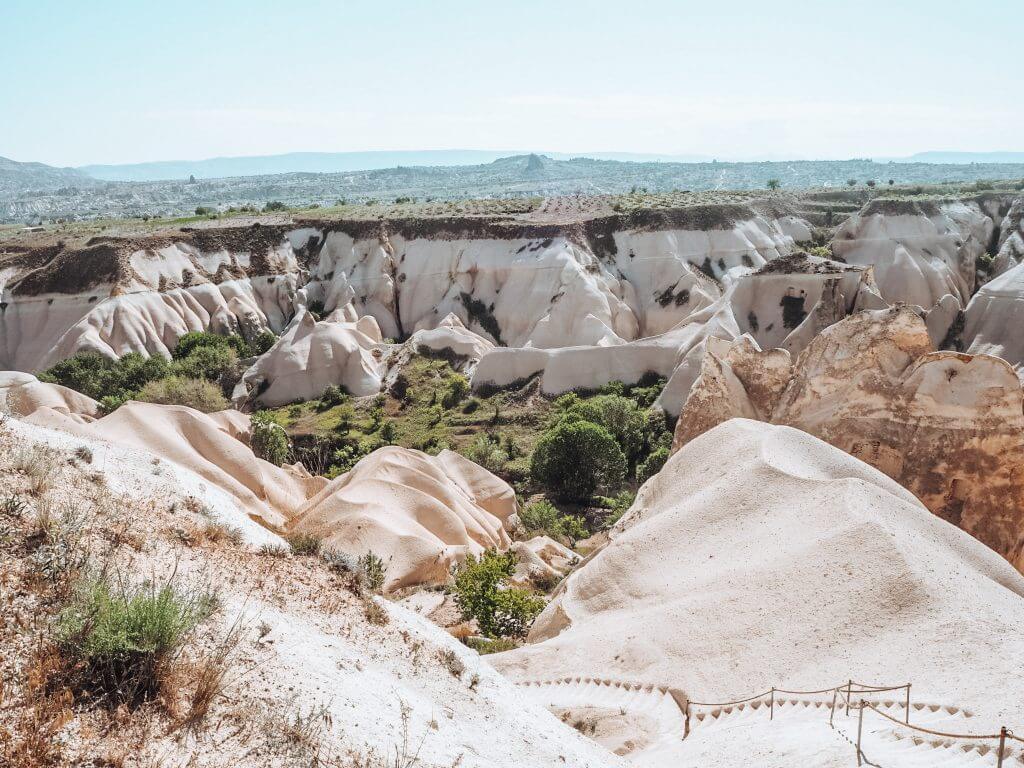 Humans, too, have left their unique mark on the region, carving cave storerooms, cave stables, cave houses and even entire underground cities out of the rock. To this day many of the soaring pinnacles are still inhabited and many of the rock-cut storerooms are still stuffed with grapes, lemons, potatoes and flat bread waiting for the winter.
Where to stay in Cappadocia
Our hotel had arranged airport transfers and it didn't take too long to arrive at our beautiful Kelebek Special Cave Hotel. We got the most beautiful room built into the cave of the hotel, with a terrace that had the most magnificant view. It was the perfect base to explore Cappadocia from and the hotelier couldn't be more helpful.
We went straight to the terrace of the sister hotel Sultan Cave Suites, which was connected to ours, for a beer at sunset. I could have stayed here surounded by Turkish carpets and colourful cushions with Mr. Lavin and Ismir the cocker spaniel forever.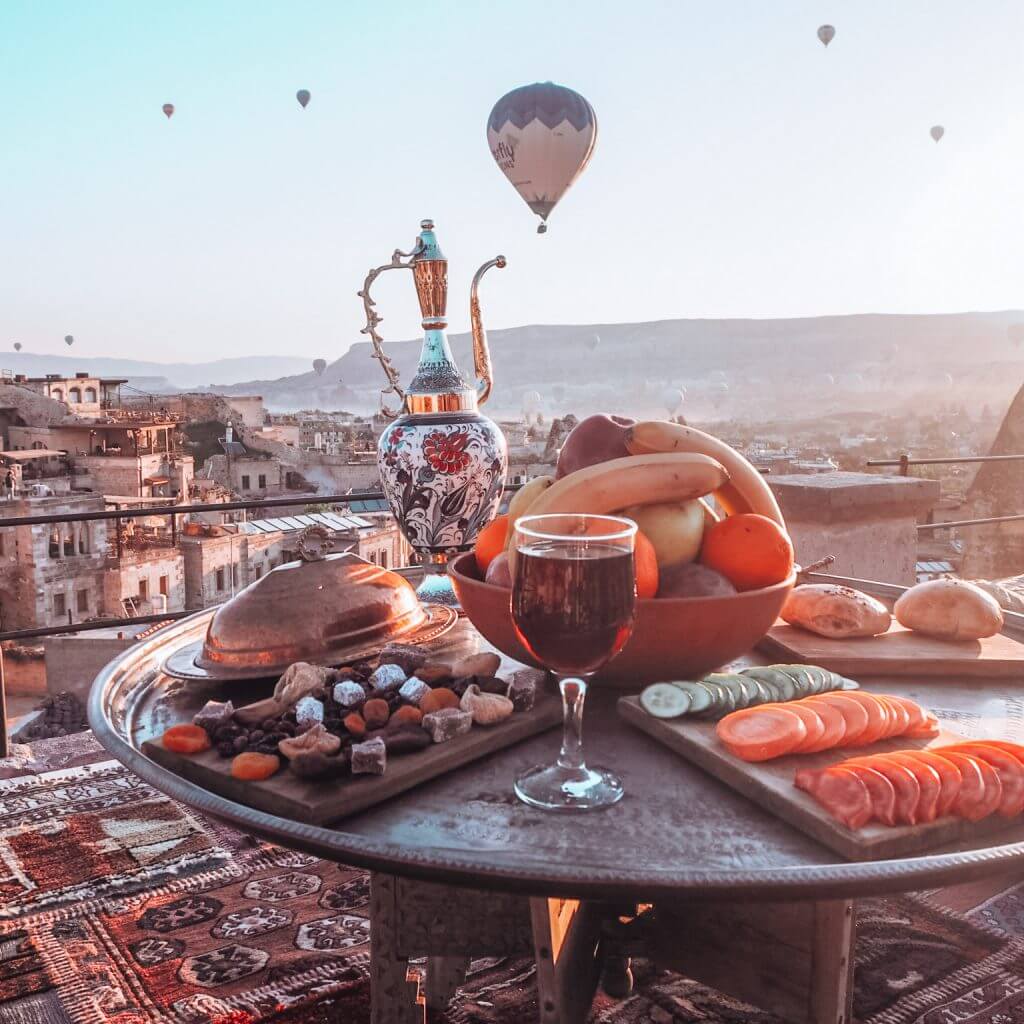 I still get goosebumps when I think back to looking out my bedroom window on that first morning at sunrise and seeing the sky filled with hot air balloons. I had a little tear when I thought back to that girl sick in her bed dreaming of making it here someday.
No matter how bad times got with my Lyme disease I never let go of those hopes and they have certainly driven me to achieve what I have. I am a firm believer in never giving up on your dreams, one day they might just come true. And that morning standing there watching the balloons dance in the sky I knew how far I'd come and how lucky I was to get a second chance.
We had decided to take the hotel up on their offer of trying an organic breakfast in a local farm nearby. We were collected by jeep and driven down bumpy roads until we reached the most beautiful vista. We were only able to take in the view for a few minutes before realising that we were to climb down into the valley on steps hand carved out of stone. As we got closer to the bottom we were greeted by the most beautiful orchards of apricots, plums and apples.
The table was laid with the most delicious home-grown food and even the honey had just been freshly collected. We got to take turns baking a Turkish Bread and after breakfast the owner showed us around as they had recently added accommodation for those wanting the complete organic get away. You can come and stay in rooms built into the caves and help on the working farm each day. It really has some great potential and is the perfect place to just come and get back to nature and completely unwind.
As it was my birthday we had decided that we didn't want to be tied down to any tours on such a short trip and instead spent some time by the hotel pool, wandering into the local town for lunch and enjoying a glass of red wine at sunset.
There is plenty to see in the area though other than the magical balloons. Pottery and ceramics are big trades in the area and there are plenty of places to go view this craft in action. The Goreme Open Air Museum is free and can easily be reached from the town. Although be prepared for what looks like a rather steep climb. Tours of the area including the underground city and fairy chimneys can easily be organised by your hotel. They can also organise your trip in a hot air balloon, which will set you back roughly €140 but Mister Lavin was far too much of a scaredy cat for that!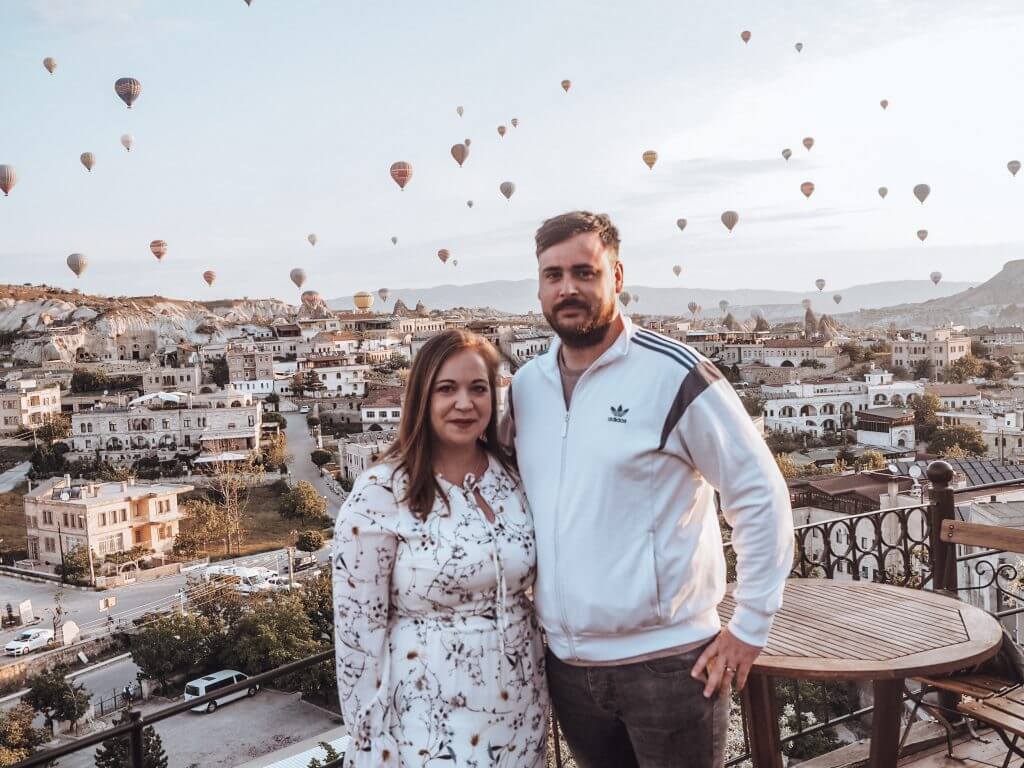 It was literally a dream come true for me to visit Cappadocia Turkey. It was a birthday I will truly remember. I have lost track of the amount of times that I have said that I want to collect memories and not things. These are memories that will stay with me forever. If it isn't already, Cappadocia needs to go straight onto your bucket list.
Are you new here? Join thousands of other happy readers and subscribe to All about RosaLilla blog via email or Bloglovin'. The good news is that by signing up via email you will get my EXACT email template that I use to successfully pitch hotels for collaborations.
I also share everything about myself on Instagram with nothing held back so be sure to follow along there.
If you are looking for more travel ideas be sure to check out my other posts here:
10 reasons why Vilnius should be your next city break
10 reasons to travel to Bath England
Until next time you crazy kids!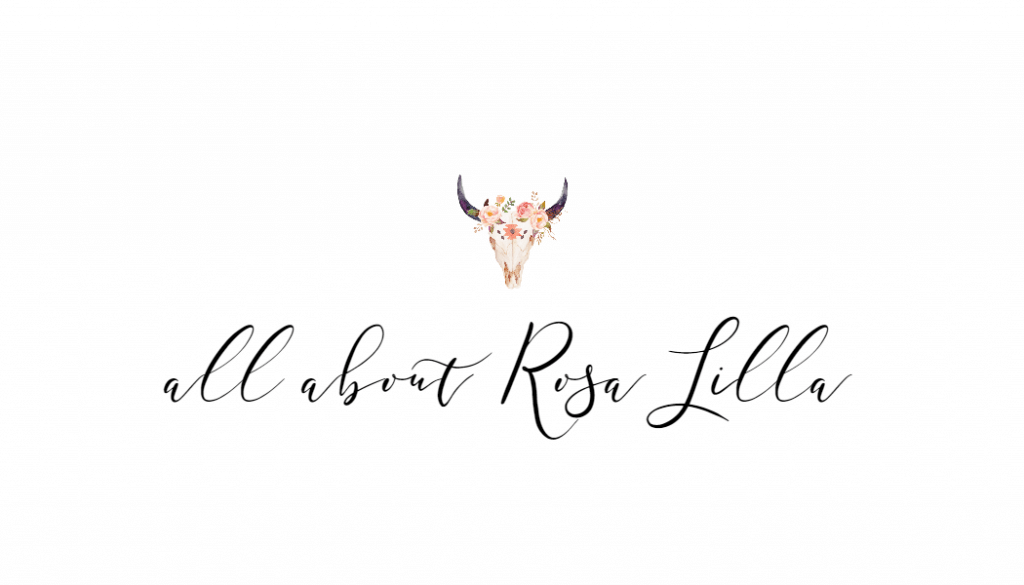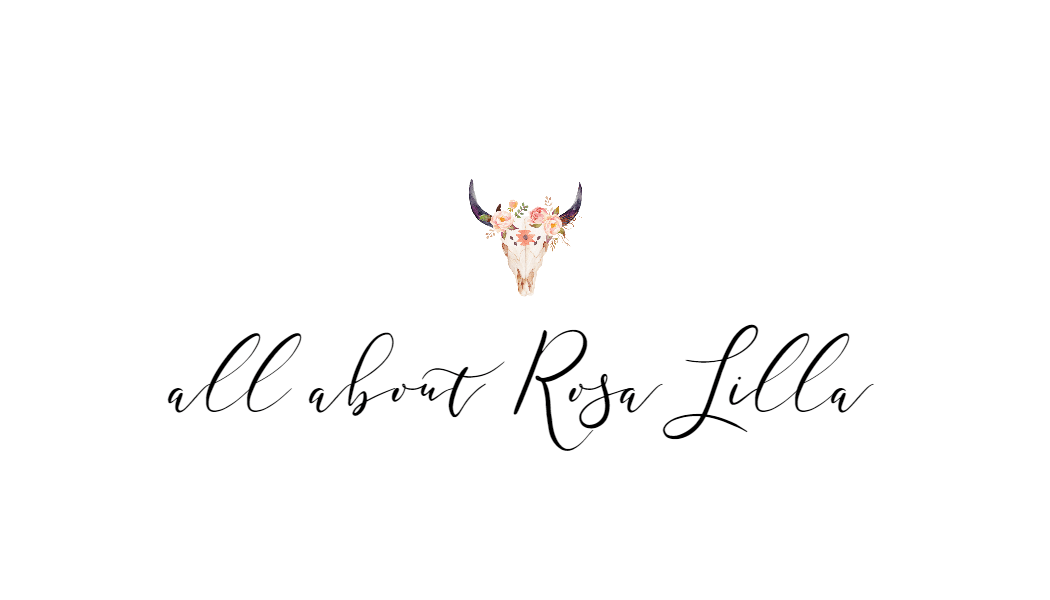 Sharing is sexy!