Haunted Hotels in Ireland. Are you brave enough to stay?
Ireland is steeped in a rich history of folklore. Tales of the Banshee, leprechaun and fairies were common place even while I was growing up in 80's Ireland. Before the introduction of street lighting in rural Ireland many walking the dark country lanes would come home with terrifying stories of seeing spirits on their journey home. Be it imagination or one too many spirits of the alcoholic variety we will never know but there is no denying the history of this Irish mythology. There have been many reports throughout the years of the haunted hotels of Ireland.
In fact, my own mother unfortunately passed away in a hotel on the night of my sister's wedding. I know it might sound morbid but I often wonder, if ghosts do exist, does she wander this hotel at night? I would like to think not. Even though this was the most traumatic and unfathomable experience for us, it happens far more frequently than we think.
Do I believe in ghosts?
My mum was my travel buddy before Mister Lavin came along and we went everywhere together. In a hotel in Morocco we both experienced bumps in the night. There was a large, heavy marble table just in front of where my mum was sleeping and during the night I heard it move. I looked over to where my mum was and thought I saw a shadow leaning over her bed. Convincing myself in my rational brain that my eyes hadn't adjusted to the light I went back to sleep.
I decided not to tell my mum because I didn't want to freak her out. At the end of the holiday, after we had checked out of our room, my mum turned to me and said "Do you know I think that room was haunted". She said that she could feel someone tapping her on the shoulder every night. I froze remembering what I felt I had seen. We asked the hotel staff and in fact someone had died in our exact room two years before. Freaked out are not the words to describe our reactions!
In answer to the question do I believe in ghosts? The scientist in me says no, there always has to be a rational explanation for things and the mind can play terrible tricks on you. But there have been too many weird experiences in my own life. Including my great-grandfather appearing in a photograph taken by my granny in St. Patrick's cathedral (which he was involved in building) despite him being dead for many years. So I can't completely rule it out. Let's just say I am open to the possibility of ghosts and yes I am the biggest scaredy cat you will meet. Even writing this post gives me the heebie jeebies!
Haunted Hotels in Ireland
I want to begin by saying that I have never had any personal experience of ghostly goings on in any of these hotels but they are renowned as being the most haunted hotels in Ireland.
Ballyseede Castle, Tralee
Ballyseede Castle, where myself and Mister Lavin got married, is steeped in a long and bloody history. It was originally built way back in the 16th century. In more recent times, IRA prisoners were mutilated by machine gun fire at the gates of the castle in retaliation for the killing of Free State Lieutenant Paddy O'Connor.
The history goes back to the time of the Earl of Desmond, when his he was decapitated on the grounds of Ballyseede castle and his head was taken to be displayed on London bridge as a warning for those considering misbehaving under the rule of Henry VIII.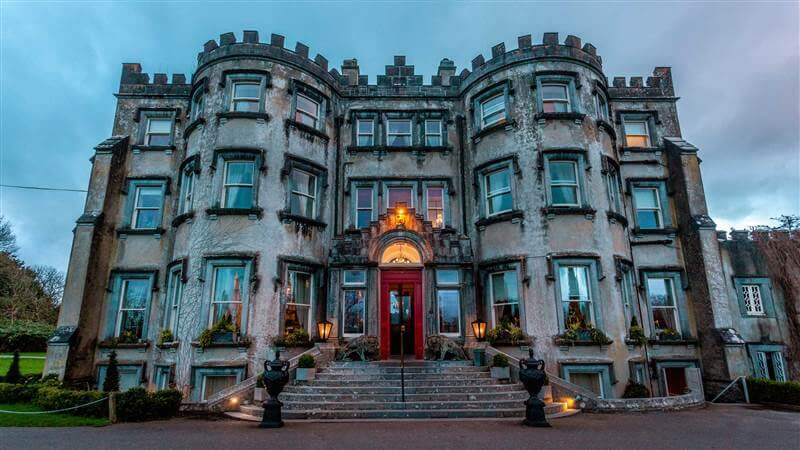 The estate was then forfeited to the Crown but eventually the Castle and 3,000 acres of land was given on lease to Robert Blennerhassett. He was required to present a red rose (symbol of the House of Tudor) each year at the Festival of John the Baptist. The Blennerhasset family occupied the castle until 1966 when Hilda the last remaining Blennerhassett died.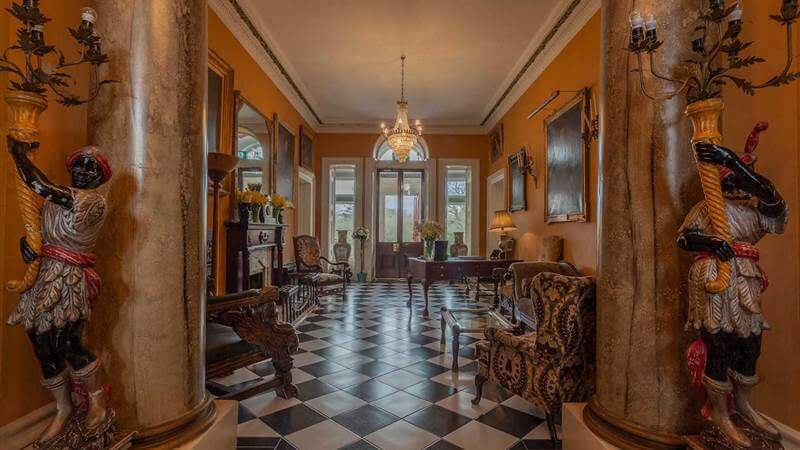 Hilda has become Ballyseede Castle's most famous ghost. On the 24th of March every year the ghost of Hilda is said to appear. Residents staying there in 1998 vacated their rooms on the 24th in sheer fright. They were reportedly last seen asking to rent a book on ghosts from the local library. They said to the librarian they had witnessed a spirit woman. This is the first time anyone has been reported to be scared of the ghost. The past residents knew the ghost was friendly and looked on her kindly.
Even though legend says that she appears on the 24th March, she has been seen far more frequently. A scent of roses always accompanies her and she has been seen many times standing at the window of her old room, The Crosby Room. In fact, an image was captured of her reportedly standing at the window with the letters RIP visible on the wall of the castle.
The staff at Ballyseede have had many of their own experiences, however Esther seems to have witnessed more than most. One night, Esther was stock taking and had sole access to the premises. As she approached the castle along the drive, she could clearly see a shadow at Hilda's window and it appeared that the television and lights were on.
After unlocking the door and running up the stairs, Esther rushed into the Crosby room to discover everything was turned off. Almost as if to let Esther know it wasn't her imagination, this occurrence repeated itself the following day.
On another occasion two ladies, who were staying in the Crosby room, were dining in the Stoneroom. They were being served by a young girl called Paige. The ladies had told her that Hilda had been talking to them and so Paige asked Esther if she could go to the room and see for herself.
A while later Paige returned, white as a sheet and told Esther that Hilda had spoken with her. The former nurse had told Paige she would be gone from the hotel within the year and overseas. Less than twelve months later Paige was working in England.
Of course Hilda isn't the only spirit to wander the halls of this stately home. Former landlords keep a careful watch on the upkeep of Ballyseede and undoubtedly those who were executed or died in battle remain in the grounds, or in nearby Ballyseede woods where the original house once stood.
I never once felt remotely eerie in this hotel despite it being known as one of the most haunted hotels in Europe. Mister Lavin, however, has another experience. We stayed here many times in the build up to our wedding. The last time we stayed there before our wedding was to choose our dinner menu.
We we having a lovely meal when Mister Lavin came back from a trip to the bathroom white as a ghost! On his way back up the stairs he got this creepy sensation that someone was behind him. He stopped dead in his tracks on the stairs and still says to this day that he felt as if a ghost walked through him. He was visibly spooked when he returned and believe me he dosn't spook easily. So maybe Ballyseede Castle deserves being awarded most haunted hotel in Ireland by Trip Advisor.
The Shelbourne Hotel, Dublin
The Shelbourne Hotel in Dublin is renowned for its luxury and celebrity guests but what might come as a surprise is that it is reportedly home to a ghostly little girl called Mary Masters.
The story goes that in 1965, renowned ghost hunter, Hans Holzer and his medium wife Sybil Lee stayed at the hotel. Hans was on a tour of Dublin's most notorious haunted locations. Sybil was lying in bed in room 265 when she heard the noise of a child crying. She asked aloud "What is the matter?" to which the voice of a small child responded "I'm frightened".
Sybil invited the child to come to her room, and although she could not see anyone, she felt a small figure climb into the bed next to her and a wooly material brush against her check and right arm. When she woke up her right arm was numb.
The next evening, Sybil spoke to the ghost and the ghost told her that she was a little girl, aged seven, named Mary Masters. Sybil went into a trance and held a full conversation with the little girl but couldn't remember any of it. Hans learned that Mary was ill, and she was looking for her sister Sophie. He concluded that Mary more than likely had been one of a group of children who used to live in one of the houses that the Shelbourne was constructed from. She died in 1791 reportedly from Cholera.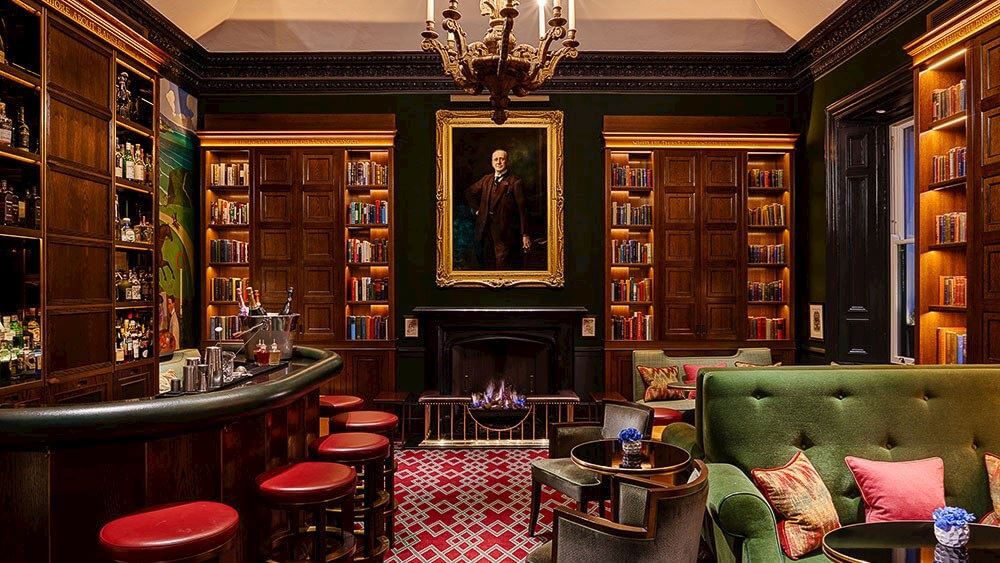 Staying in this hotel today you may experience taps turning on and off by themselves. One guest is also reported to have seen a little girl open and close a wardrobe door. A few years ago the well-known hotel hit the headlines stateside, when Hollywood actress Lily Collins told millions of TV viewers in the US that she believed she had been haunted by the very same spirit during her stay at The Shelbourne.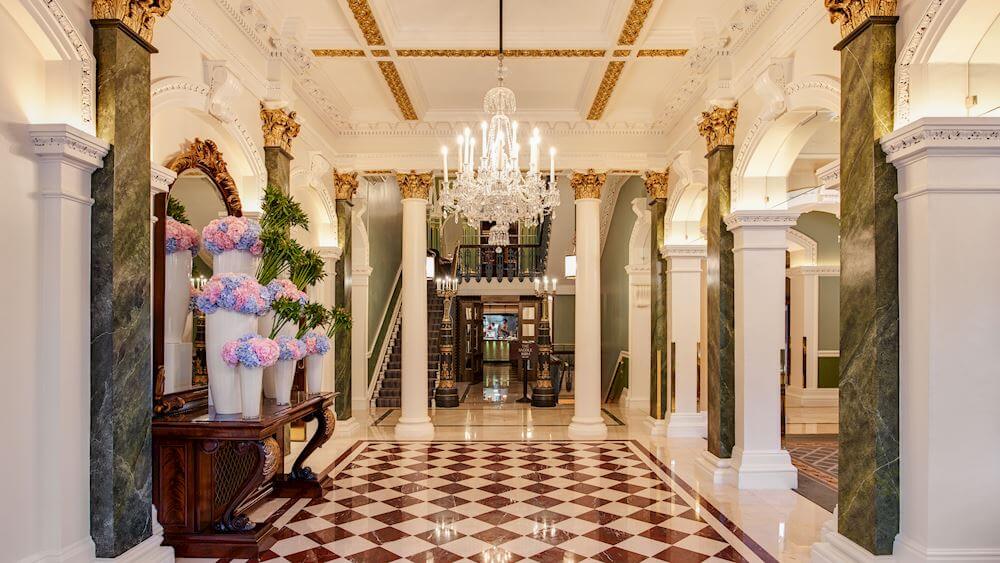 The Maldron Hotel, Cork
The Maldron in Cork began its life as the North Infirmary Hospital in 1720 and was later used to treat those wounded in war. It closed its doors in 1987 and in 2008 it was converted into a hotel. The Maldron is the subject of many claims of paranormal activity.
It is believed to be haunted by a woman who died giving birth when it was the North Infirmary. Cleaning staff have allegedly been left terrified and the gym has succumbed to broken mirrors and equipment breaking for no reason. Ghost hunters apparently chose to stay in rooms 318 and 319 which strangely are separated by a locked off room 325 which is supposedly so active that it had to be forever blocked off. Whether you believe it or not I guess you will just have to stay the night and find out!
Kinnity Castle, Offaly
The gothic Kinnity Castle certainly looks spooky on approach. This castle has a long history. It was built in 1209 and was once home to druids and bards. Kinnity castle was burned to the ground by Republicans in 1922 and rebuilt in 1928.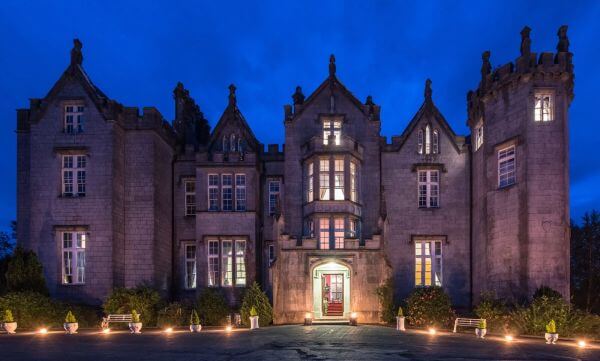 Both the original High Cross and the Abbey wall still remain. There are many ghosts believed to haunt both the castle and the grounds. Two particular bedrooms, Geraldine and Elizabeth, are often filled with paranormal activity. The most famous ghost is the Monk of Kinnity who is often reported to appear as a solid form. He has also been proclaimed to communicate with both visitors and staff.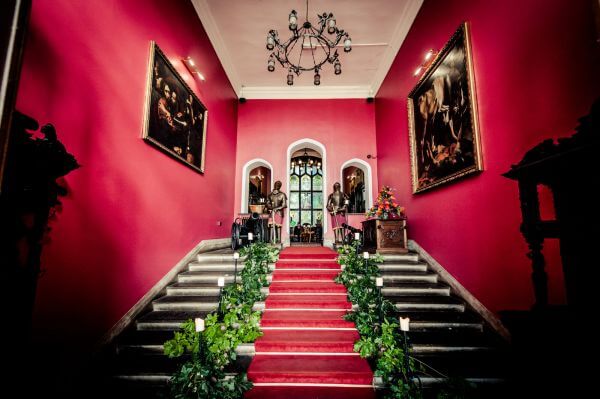 Ballygally Castle Hotel, Antrim
Ballygally Castle in County Antrim has been recently reported to have as many as three ghosts! The best known Ghost of Ballygally Castle has been around for the best part of 400 years. The popular theory is that the ghost is that of Lady Isabella Shaw, wife of Lord James Shaw.
Legend has it that Lord Shaw wanted a son, and when his wife delivered a girl, he snatched the baby from his wife and locked her in a room at the top of the castle. While trying to escape to search for her beloved child, Lady Isabella fell to her death from the tower window! Another theory is that she was actually thrown from the window by the cruel Lord Shaw or one of his henchmen!
Lady Isabella's ghost is reputed to be a "friendly" spirit who walks the corridors of the old castle. Over the years many guests have reported strange experiences and have felt a presence in their rooms! There are also endless stories of unexplained noises in the night and an eerie green mist over the castle!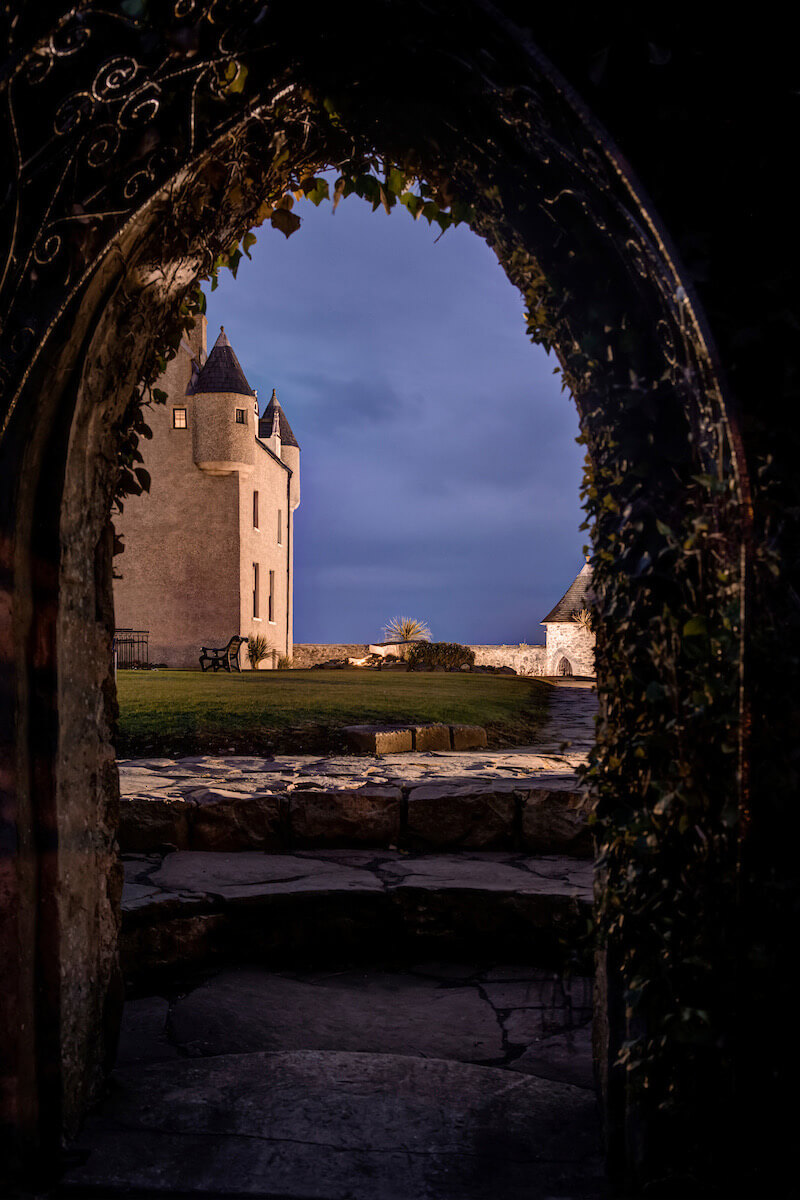 At Ballygally Castle they are very proud of their permanent ghost resident and have even dedicated a bedroom to her, "The Ghost Room" in one of the turrets in the oldest part of the castle. For those brave enough to visit the room of Lady Isabella, make your way to the top of the spiral staircase in the tower section of the castle. It makes for quite an eerie experience.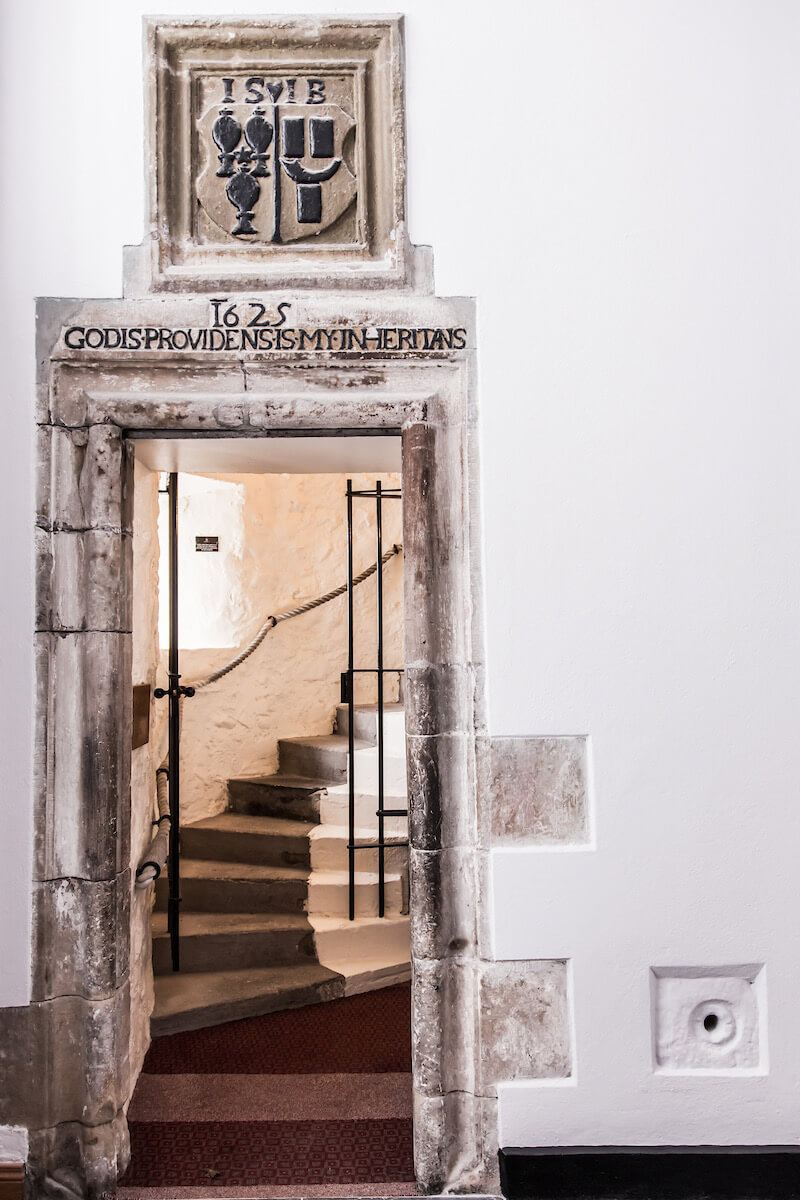 So Halloween is nearly upon us and I have managed to completely freak myself out. I will be sleeping with one eye open tonight for sure. I hope you enjoyed this round-up of haunted hotels in Ireland and that you all have a wonderful and spooky Halloween. If you love Halloween as much as I do be sure to read my post on why you must experience Halloween in Derry or how to create some Halloween content for Instagram.
Book your stay in a Haunted Hotel in Ireland
Until next time you crazy kids!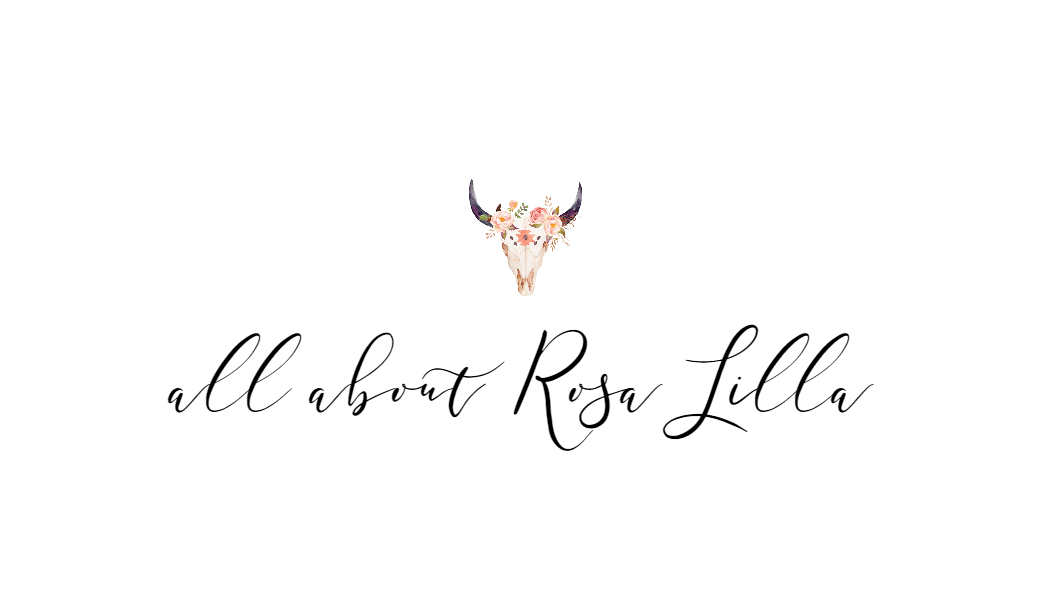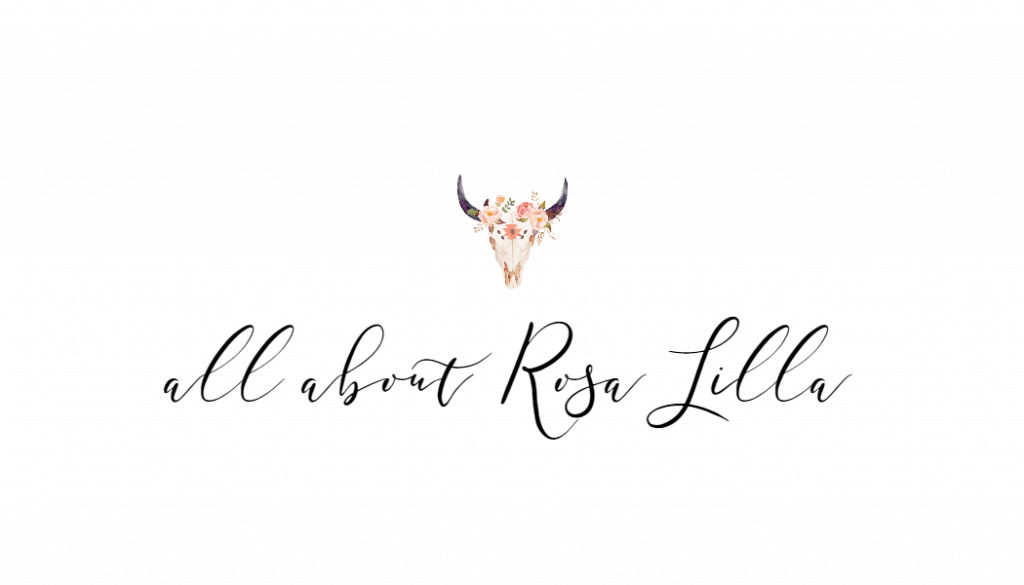 If you liked this you might also like:
No. 15 Great Pulteney: is this Bath's most unique hotel?
10 reasons to travel to Bath England
How to decorate your home for fall
Sharing is sexy!