Our must have travel accessories
We have been so lucky this year to be able to go and explore some amazing places. I personally have always enjoyed putting together a certain look for my travels and usually try to adapt it to suit where I'm going. I must be the only person in the world to simply adore packing. After spending so long bedbound with Lyme Disease, getting ready for a trip has become one of the most exciting things in the world to me. Together we have built up a collection of our travel must haves that we are just dying to share with you!
Travel Must Haves
We have travelled a lot and have narrowed down a list of our must have travel essentials. These are things that either make travel a whole lot easier for us or travel accessories that have gotten us a whole bunch of compliments both in real life and on our Instagram feed.
Camera – Panasonic Lumix G80
Mister Lavin always says that myself and my camera are glued together. I don't go anywhere without it. It's no secret that this blog has grown out of the support and following I have received for my photograph's on Instagram and I just love capturing the details of my travels on camera.
Since then I have realised that when it comes to gadgets and technology Mister Lavin is far better at it than I am. I still love taking photos for our blog but it became immediately evident that Mister Lavin shared my passion and now you can find him behind the camera on all of our adventures, taking both photos and videos to capture the best of all of our travels. I LOVE that we share this passion and we love being creative together.
When we realised just how much our travel blog and being creative together meant to us we decided to invest in good equipment with the first thing being too update our camera. We researched and decided that the Panasonic Lumix G80 was what we needed to capture all of our photos and videos. It is a Micro Four Thirds camera with Power Optical Image Stabilisation to reduce camera shake. The updated stabilisation system makes sure our photos are crisp and accurate. With its improved suppression of blur, pictures and videos remain beautifully sharp despite vibrations caused by shaking hands or traversing outdoor terrain. We love it for this reason alone!
It has a superfast autofocus and has a high quality video capability in 4k. Its rugged design means that it is splash and dust-proof, which enables the active photographer to go out shooting even in poor weather conditions or challenging environments. Perfect for the Irish weather don't you think? This is our number one travel must have and the thing we get asked about most frequently so we both highly recommend this camera if Instagram and blogging is something that you plan on taking seriously.
Good Sunglasses
A quality pair of sunglasses are always top of my list of accessories to bring with me while travelling. I have just recently fallen in love with this pair by Persol. Sunglasses by Persol, popular with celebrities for their unique style and characteristic arrows on the arms, have become an essential travel accessory thanks to their high quality, traditional shapes and cult brand. Each pair is handmade in a factory in Italy and they offer iconic styling with exceptional quality, performance and style. The warm brown colour of the frame with the blue lenses make them a pair of sunglasses that I just can't live or travel without. The shades have UV 400 protection, which provides 100% protection from sunlight.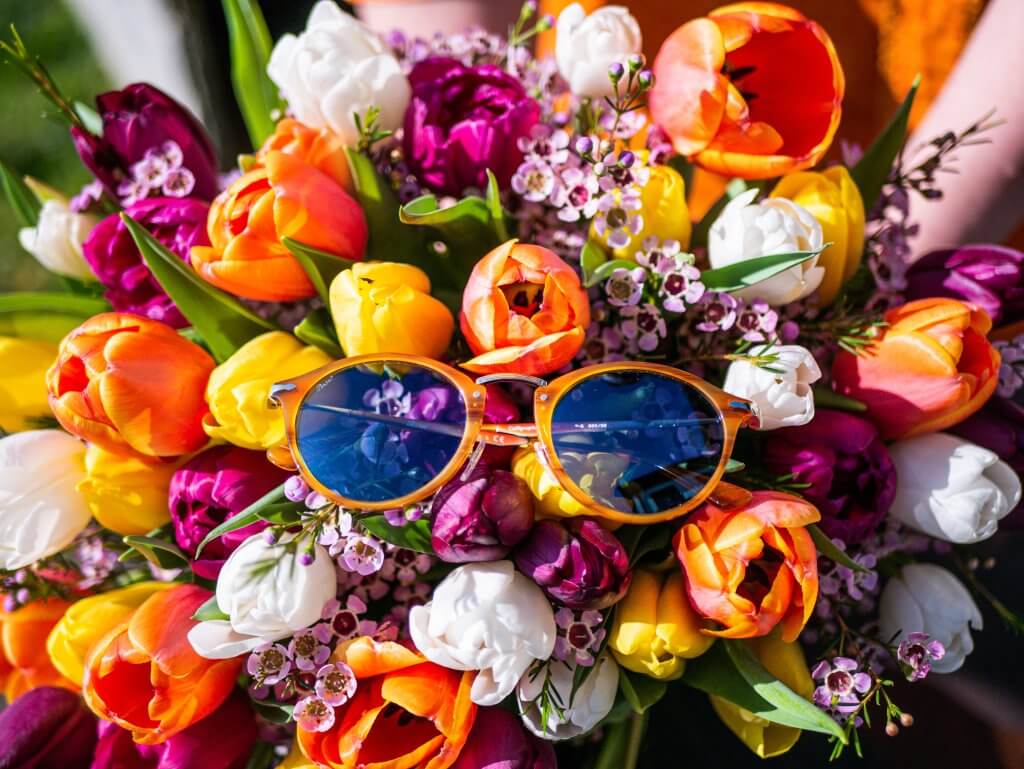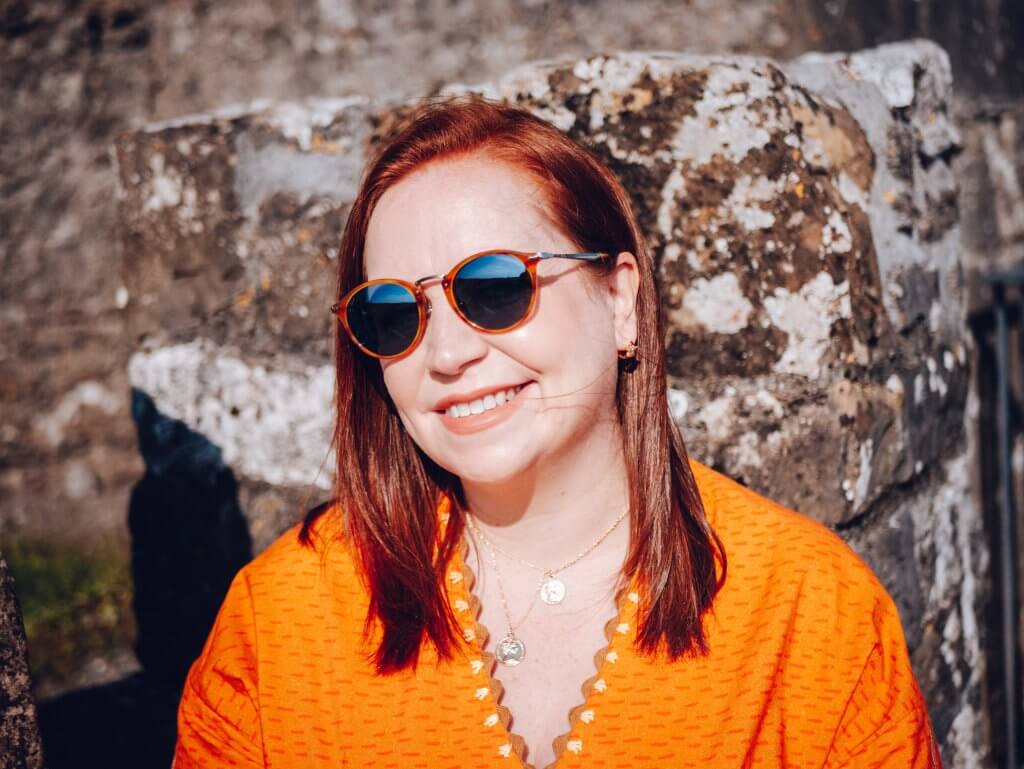 Cabin Carry-on Bag
We hadn't really thought much about luggage as a priority or indeed a travel accessory until we were given the Storksak cabin carry-on bag to try out. First off this bag is super stylish and made of the highest quality. It has a wipe clean and water-resistant outer fabric and inner lining because we all know that yes shampoo bursting inside your bag is the most annoying thing when travelling.
It is the little details that stood out to us the most about this bag and it was obviously designed with the frequent traveller in mind. The stitching stands out as being of the highest quality. There are webbing handles with a leather trim and plastic piping to protect the corners of the bag. The leather details, including a detachable tag, give it that extra chic style that I mentioned.
The most impressive thing is when you open the bag and see the new approach to travel that Storksak are trying to achieve. They are thinking about you the traveller and have included a seriously handy fold away hanging organiser that comes inside the bag. You simply remove the hanging organiser and hang in on a rail in your hotel wardrobe using the velcro tubular loop or attach it to a hook. The shelves are removable for versatile packing options and it means NO MORE UNPACKING!!! You can leave your clothes folded.
There is also a small packing block provided with mesh top for breathability and these are perfect for small items. You would be amazed how many rolled up T-shirts that you can fit in there. This bag also makes the most stylish accessory which is why it makes the list of our travel must haves.
You can read the full review of our round-up of the best carry-on luggage for your travels.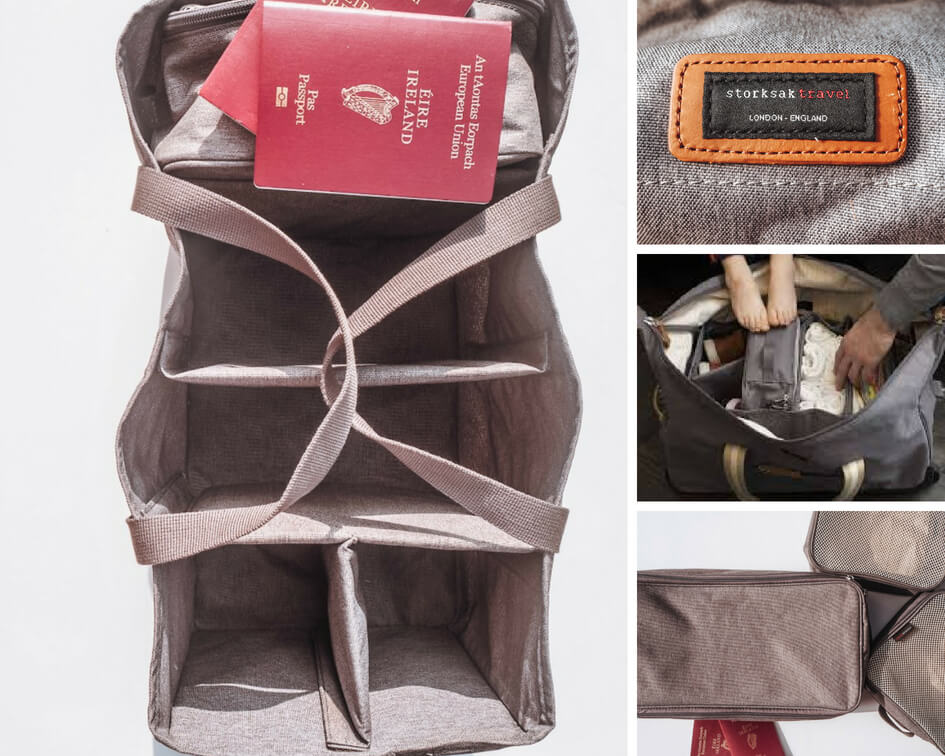 Travel Insurance
There is no denying that travel insurance is a must these days. Travel insurance isn't just something you take out in case a crisis unfolds. If this global pandemic has taught us anything it should be the importance of having good travel insurance. Ninety-nine percent of long-term travellers would agree with us when we say that travel insurance is something you should always have, no matter how long or short your trip is, or how far or close to home you're travelling. Before the pandemic it was custom for us to visit 8 countries in 6 months! So it's not entirely an exageration to assume that something could easily go wrong. In fact on a trip to Greece something did go very wrong for us. If you want to read the full story you can find it on our full review of travel insurance for digital nomads.
Some links on All about RosaLilla earn me a little money if you book or order stuff-but at no extra cost to you. All recommendations come from my honest opinion. I will never endorse something I haven't tried and liked.
Until next time you crazy kids!
Are you new here? Join thousands of other happy readers and subscribe to All About RosaLilla blog via email or Bloglovin'. The good news is that by signing up via email you will get our exact email template we use to pitch to hotels for mutual collaborations.
We also share everything on Instagram so be sure to follow along there.
If you liked this you might also like: