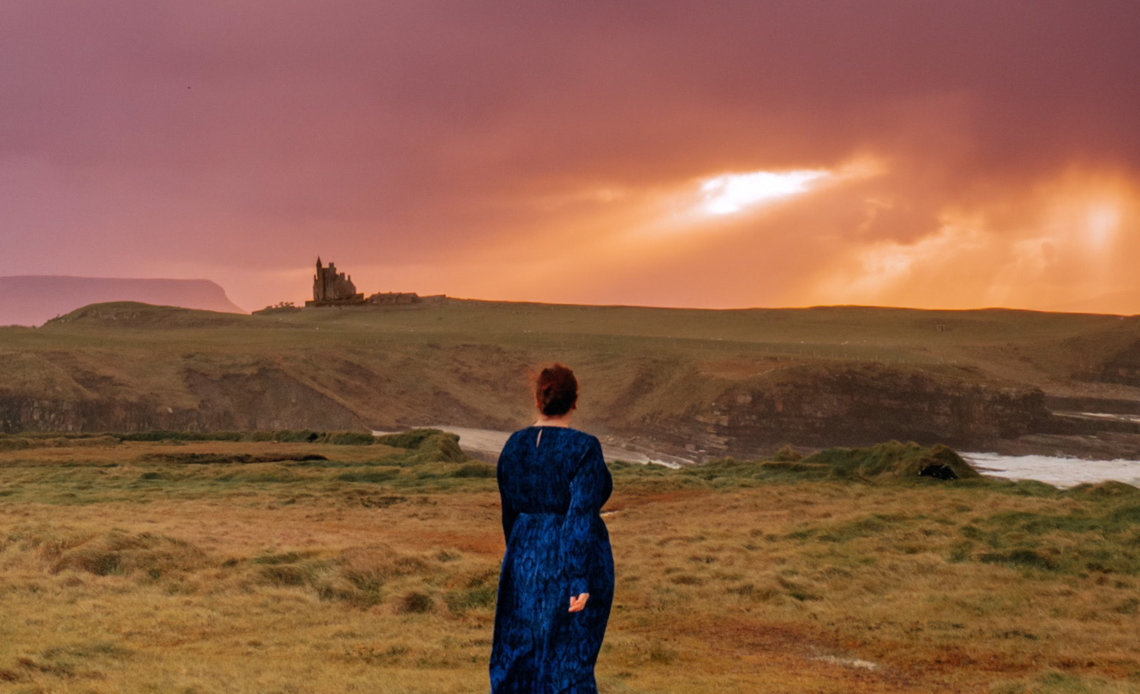 Unique Places to stay in Sligo Ireland
One of Ireland's largest towns, Sligo offers a unique destination with the dramatic backdrop of Benbulben, stunning beaches, dramatic scenery like Gleniff Horseshoe, rolling green hills and magical woodlands to explore. With incredible historic sites dating back to ancient Irish civilisations nestled among a modern and vibrant urban culture, Sligo really has lots to offer visitors there and we want to show you a range of unique places to stay in Sligo Ireland.
Sligo also has a wild, uninterrupted and absolutely stunning coastline that draws surfers from all over the world. It is a surfers paradise and water-sport enthusiasts from all over the world come to experience Sligo's beaches and the Wild Atlantic Way.
The stunning landscape of Sligo also inspired the incredible Irish poet W.B. Yeats all his life and because of this has acquired the nickname Yeats Country. It was in Sligo that he spent the happiest days of his childhood visiting his maternal grandparents and his poems have many references to places in Sligo. Yeats also left instructions to be buried in the churchyard of Drumcliff, where his grandfather was a rector, under the looming Benbulben. You can come and visit his simple grave here and read the ambiguous inscription "Cast a cold eye on life, on death. Horseman pass by!".
Check out more reasons to visit Sligo.
10 Unique Accommodations in Sligo Ireland
We have found 10 unique places to stay for your next Sligo getaway. We are experts in helping discerning travellers, like you, to fully immerse yourself in the heart of a destination and get that authenthic and immersive experience. That is why we work hard to find you the best unique, boutique and luxurious accommodation for you to come home to after a busy day exploring the best of what the west of Ireland has to offer. Sometimes the accommodation IS the experience or at the very least it will add to your overall experience and we have found the most unique places to stay in Sligo Ireland for you.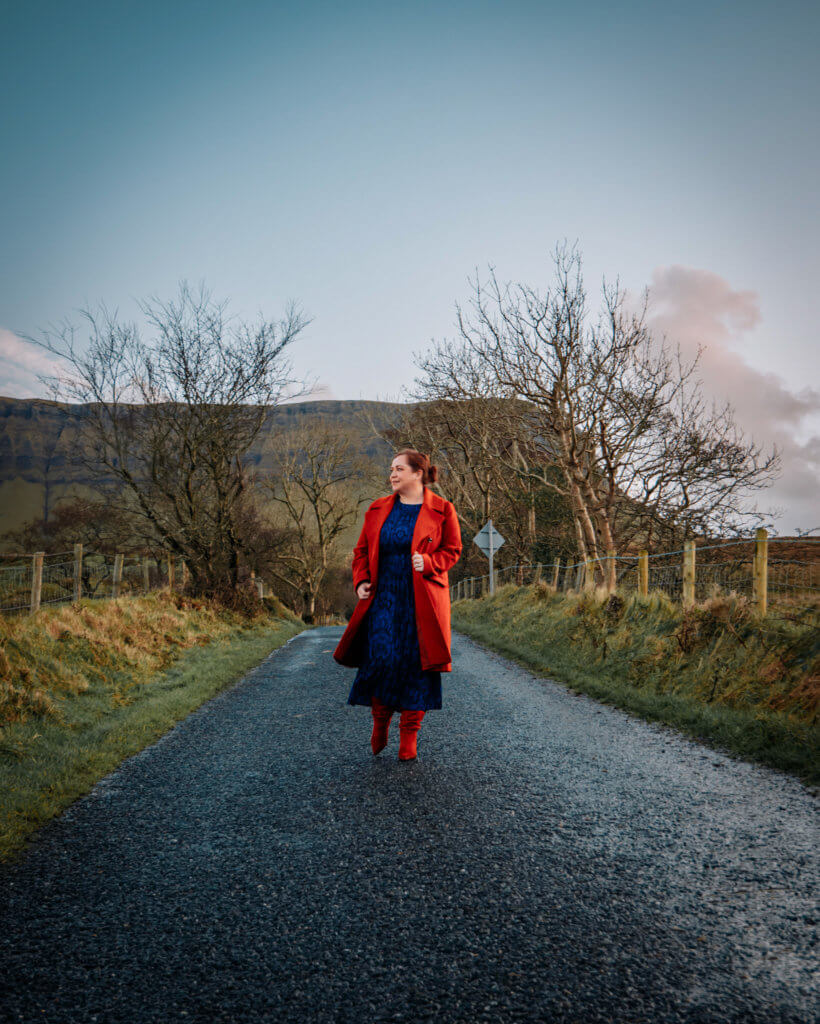 10 Unique Places to Stay in Sligo
Teapot Lane is an adults only luxury glamping spot located only 20km from the gorgeous Lissadell House. You can choose between Forest Domes, a romatic Treehouse or Bluebell Cottage. Their Forest Domes have a beautiful wood-burning stoves and a superking bed to ensure that you can create a romantic atmosphere on your Sligo couple's getaway. Who doesn't want to live out their childhood dreams by having a woodland hideaway in the cutest treehouse? Or larger groups can enjoy the charming 3 bed Bluebell Cottage. It is the most unique place to stay in Sligo for nature lovers. It is often frequented by wildlife like foxes and deers and Teapot Lane is rich with native wild flowers and plants for you to enjoy.
Castle Dargan Estate is a stunning hotel nestled in 170 acres of mature woodlands and beautiful scenery. It even got Yeats seal of approval. "I liked the place", he said, "For the romances of its two ruined castles facing one another across a little lake" in his poem The King of the Great Clock Tower. You too will be enchanted by its timeless elegence while you relax with drinks by an open fire and the calming atmosphere of the 18th century Coach House. Golf enthusiasts, like Mister Lavin, will love it here because Castle Dargan also has a championship golf course designed by PGA Tour Champion Darren Clarke.
Castledale is an impressive contemporary mansion in Sligo that offers luxurious B&B accommodtion in the heart of picturesque Sligo. Strandhill beach is only 12km away, while Sligo town is only 3.5km away. This glamorous B&B offers lots of options for a very comfortable stay. You can choose from king rooms with large comfortable beds, a superior suite with mountain, lake and garden views, a spa bath, open fireplace and walk-in wardrobe or even a penthouse apartment. Guests at Castledale enjoy a shared lounge area and can even enjoy a game of billiards. B&B's don't get much fancier than this!
This stylish and central location is perfect for your Sligo getaway. White Birds Townhouse is a central apartment consisting of 3 bedrooms, a fully equipped kitchen with dining table and a comfortable living room that has a large TV with Netflix. There is also a patio at the rear of the property with outdoor seating and a BBQ to enjoy during good weather.
If your group is larger be sure to check out our guide on 25 Airbnbs for large groups or families in Ireland.
This immaculate and beautifully finished cottage is the perfect base for your stay in Sligo. Kathleen's Carrowkeel Cottage is modern and stylish inside yet wonderfully traditional on the outside. The cottage is located on an elevated site in Castlebaldwin at the foothills of the Bricklieve Mountains and guests can enjoy lots of nearby hiking trails. There are spectacular views of the Carrowkeel Megalithic Passage Tombs, Queen Maeve Knocknarea and the Ox Mountains. There are 2 double bedrooms, a fully equipped kitchen and the property has a beautiful garden terrace to enjoy. Nearby attractions include Ballinfad Castle, Heapstown Stone Cairn and Ballindoon Friary.
The Driftwood is a beautiful boutique hotel in Sligo located right on the seafront of the stunning coastal village of Rosses Point. Attention to detail is key here and every room has so much character. From cast iron roll top baths to fabulous reclaimed wood barn doors the interior design in this hotel is both unique and gorgeous. There is a wonderful restaurant there and a bar & cafe for light food or to simply relax and have a drink with gorgeous views over Sligo Bay and Oyster Island.
Sligo Sea Barn is a luxury, large self-catering and unique place to stay in Sligo Ireland. This stunning beachfront property is located about 2km from Lissadell and can sleep up to 17 guests! You are literally right beside the shore and there is a private path from the property directly to the beach so this place is perfect for nature lovers wanting to enjoy the natural beauty of the ocean. All suites and rooms have fluffy bathrobes, slippers, designer towels and coveted Voya products to make your stay in Sligo Sea Barn as comfortable as possible.
The very funky Glasshouse Hotel in Sligo towers over the Garravogue River in the city centre. It offers the discerning traveller trendy interiors, amazing city views and close proximity to all downtown Sligo has to offer. Resembling a ship in the dock, the stunning glass exterior of The Glasshouse dominates the skyline. Sligo's main street, O'Connell Street, and the W.B. Yeats memorial are only a 2 minute walk away. Apart from the stylish colourful rooms a highlight of the hotel has to be the Manhattan-style View Bar, which boasts gorgeous river views, floor-to-ceiling windows and sumptuous decor.
The Schoolhouse at Annaghmore is one of the most charming and unique places to stay in Sligo Ireland. From the moment you arrive you will be completely charmed by this beautiful old schoolhouse. Built in the 1860's to educate local children, The Schoolhouse has been lovingly restored into an endearing self-catering accommodation. The hallway leads to a beautiful double-height living room with the warm welcoming glow of an open fire. There is also a gorgeous country-style, fully-equipped kitchen and both indoor and outdoor dining areas. This unique place to stay in Sligo can sleep up to 4 people.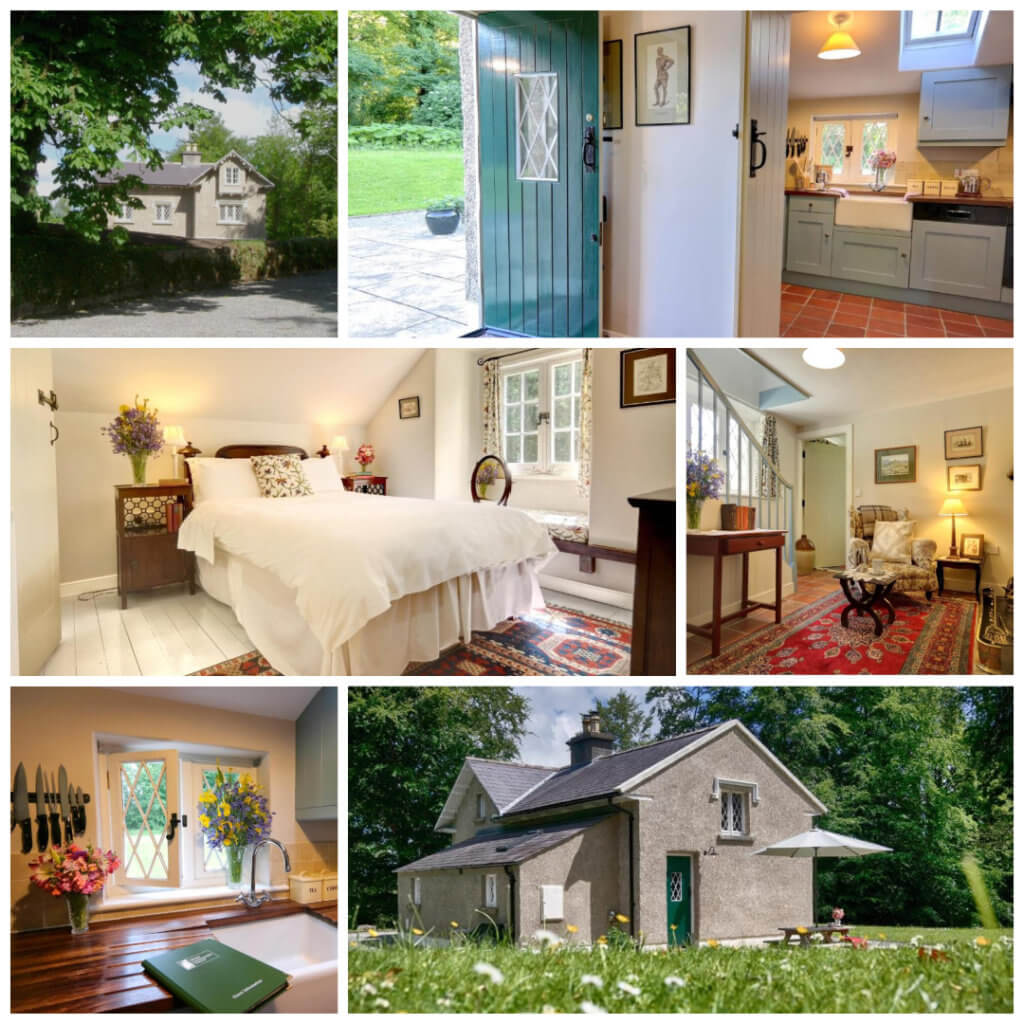 If you are looking for a cool place to stay in Sligo then how about the castle-style accommodation at Markree Courtyard & Carriage Rooms. This property is a lovingly and extensively converted stable block dating back to 1820. Markree Courtyard is a listed building and therefore retains authentic and original features throughout. The careful attention to detail in the interior decorating allows for modern comforts while also maintaining the unique history and heritage of this historic property. You can find this boutique accommodation nestled among the rolling parklands of Markree Estate.
Top tip: Be sure to check out Café Fia in nearby Coolaney, Shells and Stoked in the stunning Strandhill. The incredible Voya Seaweed Baths are also nearby in Strandhill and if you are in the area you simply have to try them!
Are you ready for your Sligo getaway?
We really hope you enjoy this round-up of unique places to stay in Sligo Ireland. Sligo may be best known for its stunning landscape but it's also a place to enjoy incredible food. The Sligo Food Trail has stops dotted throughout the county and includes fresh farmers markets, cute cafés and award-winning restaurants. So don't wait to book a getaway in Sligo.
We are Nicola and Ronan Lavin experts in finding unique accommodation all over the world. Nominated as top 6 travel bloggers in Ireland we are dedicated to helping you find authentic and immersive travel experiences to help you plan your perfect vacation.
**Disclaimer: This post contains affiliate links meaning that if you book through one of our links we will receive a small commission at no extra cost to you. This helps us create the wonderful travel guides that we do**
Are you new here? Join thousands of other happy readers and subscribe to All About RosaLilla blog via email. The good news is that by signing up via email you will get exclusive travel deals straight to your inbox. The only other place that we publish these deals is on Instagram stories, so be sure to signup to get the heads up on amazing travel deals to save you money when booking.
I also share everything about myself on Instagram with nothing held back so be sure to follow along there.
If you liked this then you may also like:
11 unique accommodations in Westport Ireland
Inside Ashford Castle – Luxury Hotels Ireland
Until next time you crazy kids!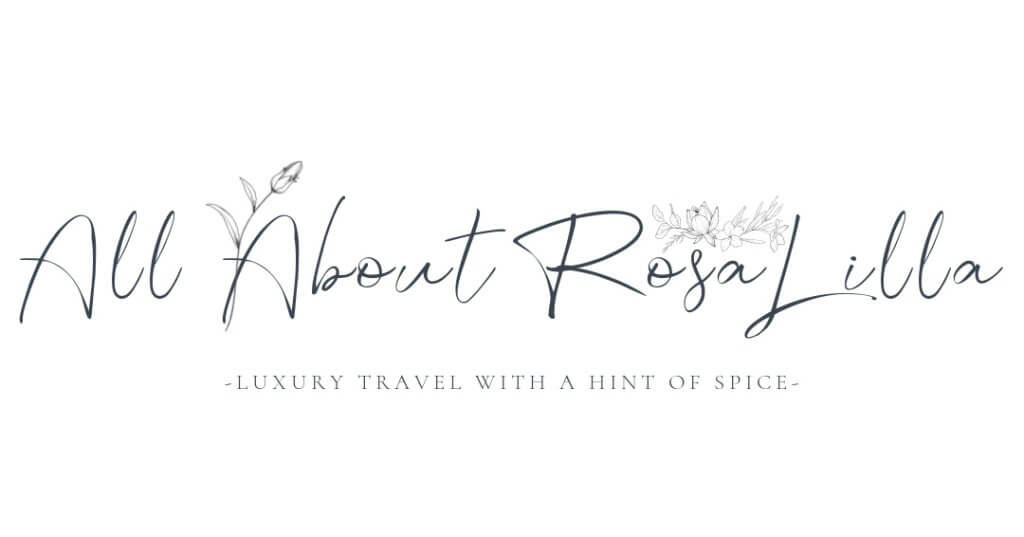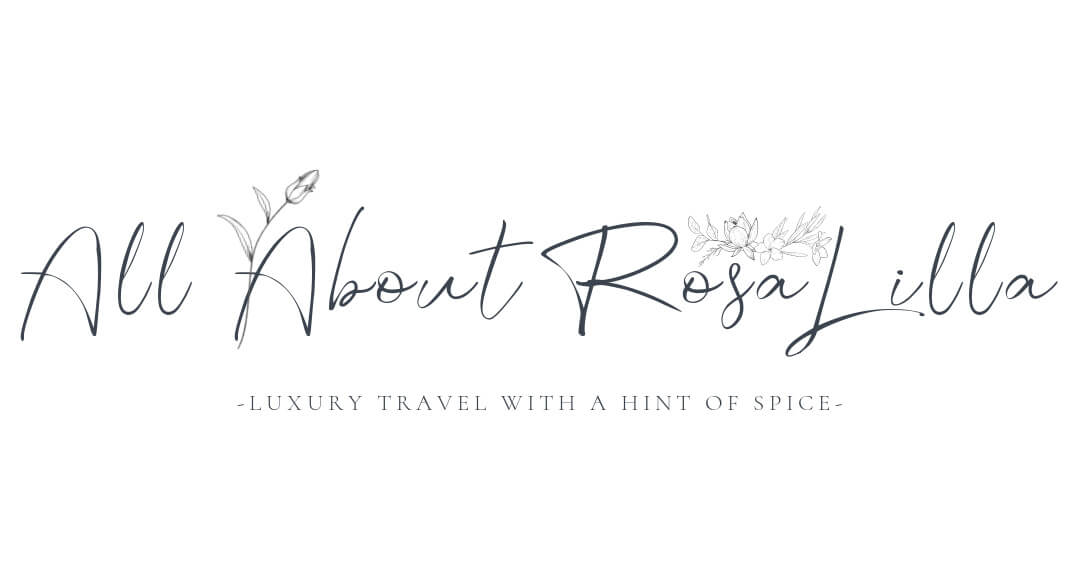 Sharing is sexy!