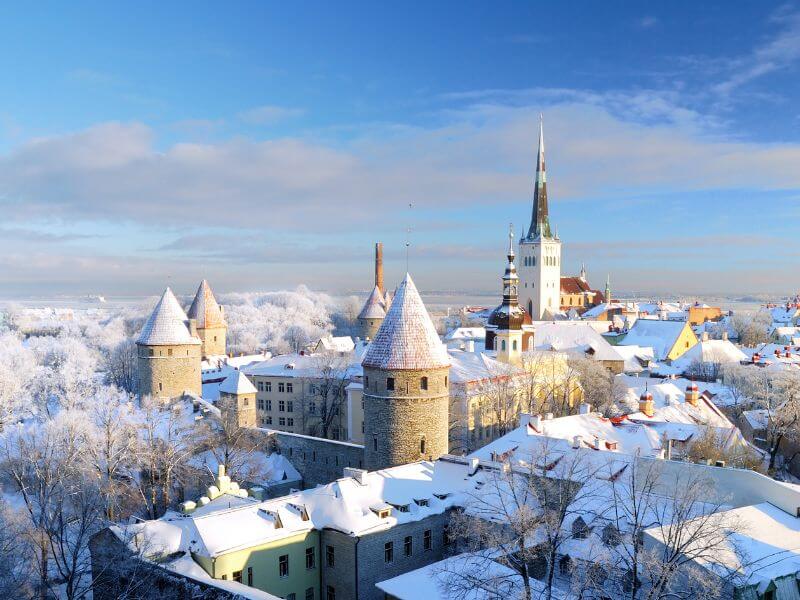 Tallinn Winter: The Ultimate Guide to enjoying Tallinn in Winter
There is no better place to enjoy winter in Europe than in the fairytale city of Tallinn. Tallinn in winter means twinkling lights, fresh crisp air filled with snowflakes, early sunsets and silhouettes of stunning Gothic architecture. You would be forgiven for thinking that you have just stepped into a fairytale. In fact, it is one of our favourite fairytale cities in Europe and Tallinn in winter needs to be on everyone's travel bucket list.
Should I visit Tallinn in winter?
The answer is a resounding yes! Tallinn may be unbelievably picturesque all year round but it becomes even more magical with a light dusting of winter snow. Tallinn in winter feels mystical as winter mist often surrounds the medieval gothic buildings in the Old Town making everything look etheral. Estonians know a thing or two about cosiness. From mood lighting to hearty comfort food, the ambiance during winter in Tallinn is warm and inviting.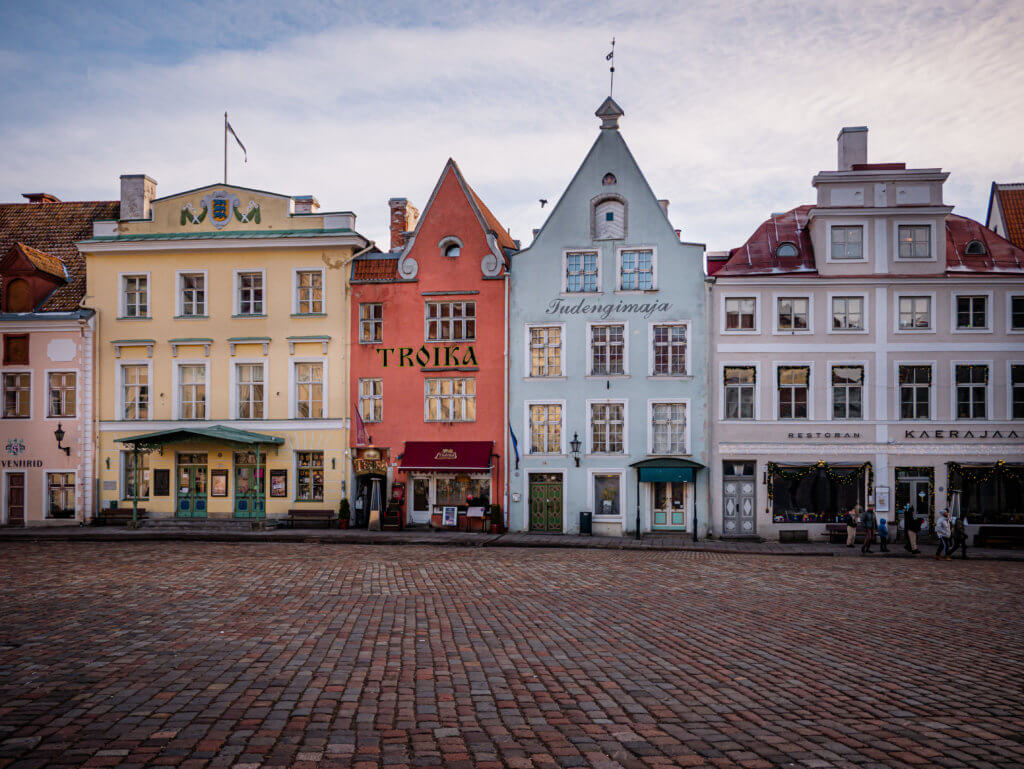 Another reason why visiting Tallinn in winter is a good idea is that you will have the streets to yourself and you won't have to fight off the throngs of tourists that come to visit from the cruise ships during Summer. Tallinn, Estonia has become an increasingly popular tourist destination due to the incredibly well preserved medieval Old Town, a vibrant hipster scene, modern Tallinn (that is often overshadowed by the beloved Old Town) and remnants of its Soviet history. So take advantage of a winter visit to escape the crowds. You will be free to fully explore this magical city without having to navigate narrow streets crowded with tourists.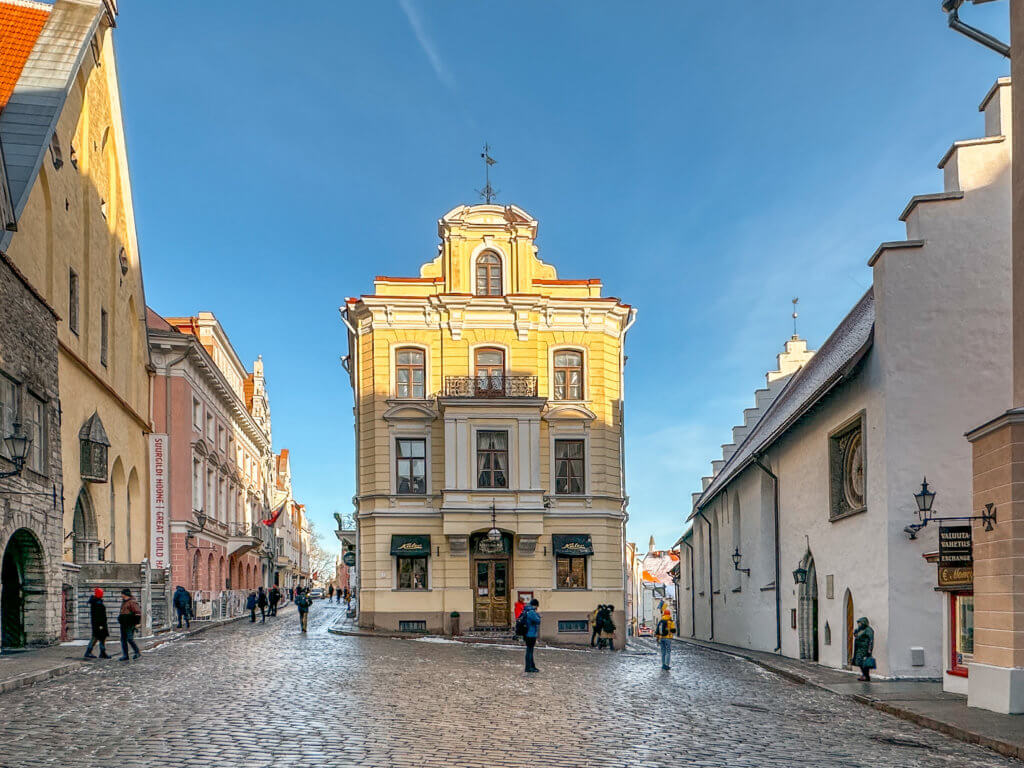 Where is Tallinn?
Tallinn, the capital city of Estonia, is located on the northern coast of Estonia on the Gulf of Finland the easternmost arm of the Baltic Sea. Tallinn's luring coastline dotted with promenades and sandy beaches is especially rewarding during the summer but offers scenic views of the iconic cityscape in winter too.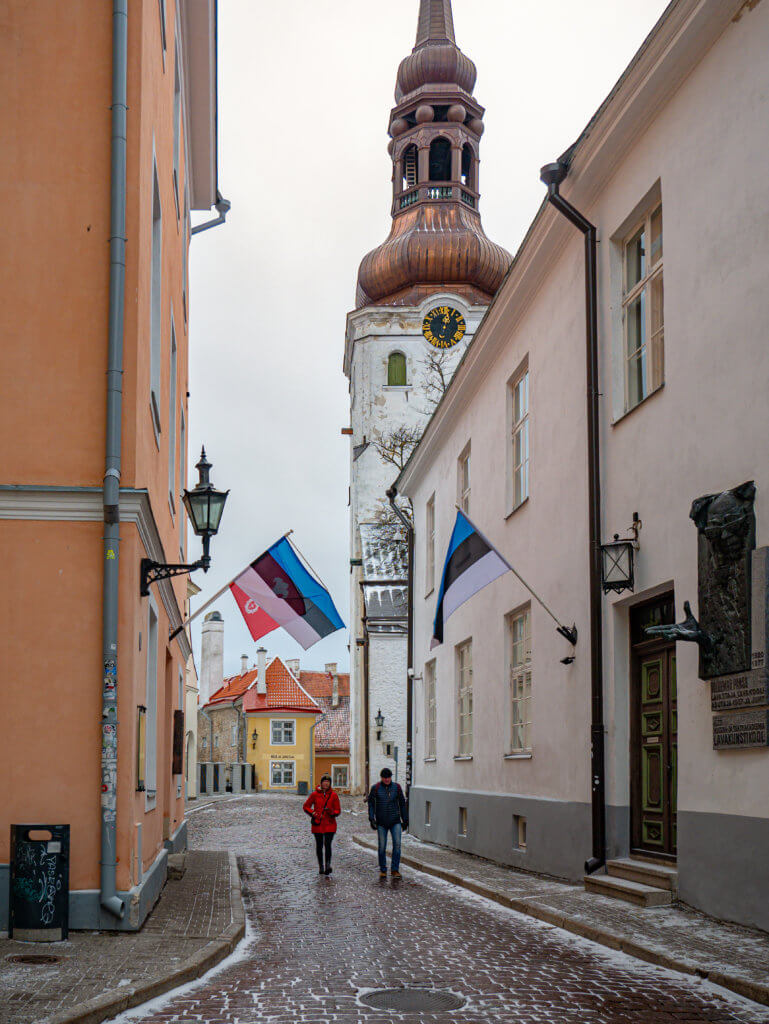 Tallinn is a relatively small city with less than half a million residents. While we may be used to capital cities being larger than this we love that Tallinn is easy to get around by tram or by foot. Despite its size there is lots to do in this UNESCO World Heritage Site to keep you busy during your winter city break.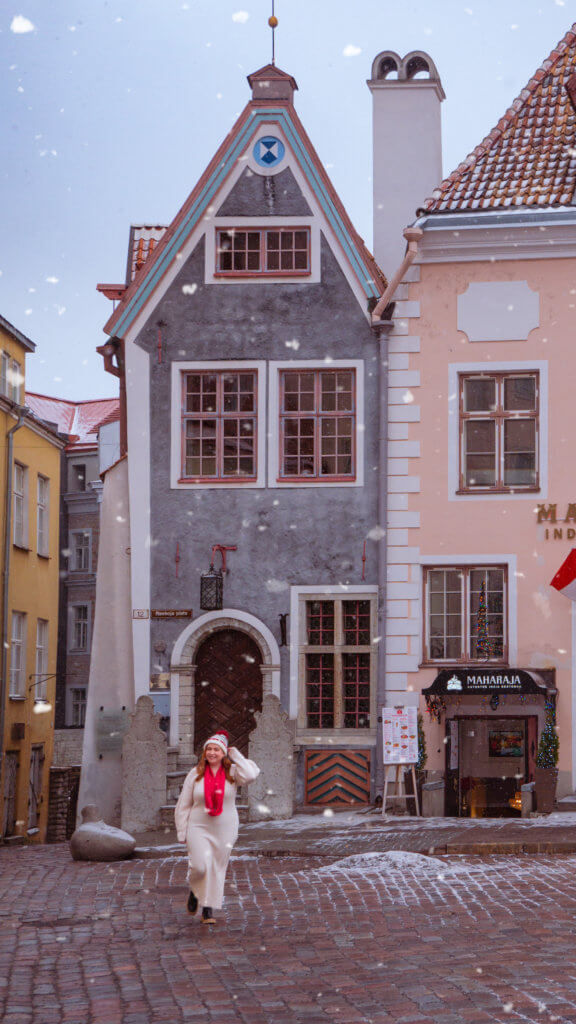 In medieval times Tallinn was an important port of trade between Scandinavia and what is known as Russia today. Modern Tallinn is an exciting mix of old and new. The Old Town, known as Vanalinn, is one of the best preserved Hanseatic town centres in the world yet just a stone's throw away you will find the city's buisness centre with modern buildings and luxury hotels.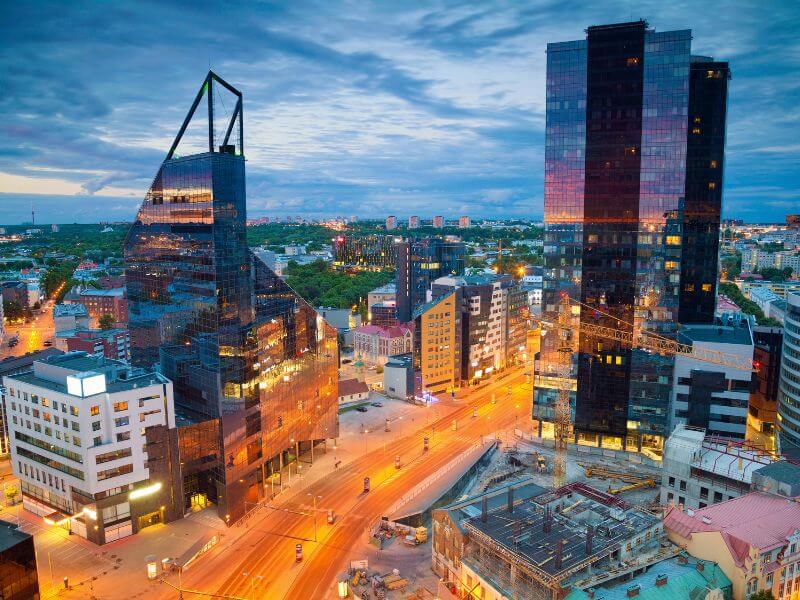 How to get to Tallinn
For those who want to visit Estonia, Tallinn is often the first point of entry. Tallinn city centre is very easy to reach and is only 15 minutes from the city's airport. You can also reach Tallinn by ferry from Helsinki (which makes for a perfect day trip by the way!)
Are you ready for your winter break in Tallinn?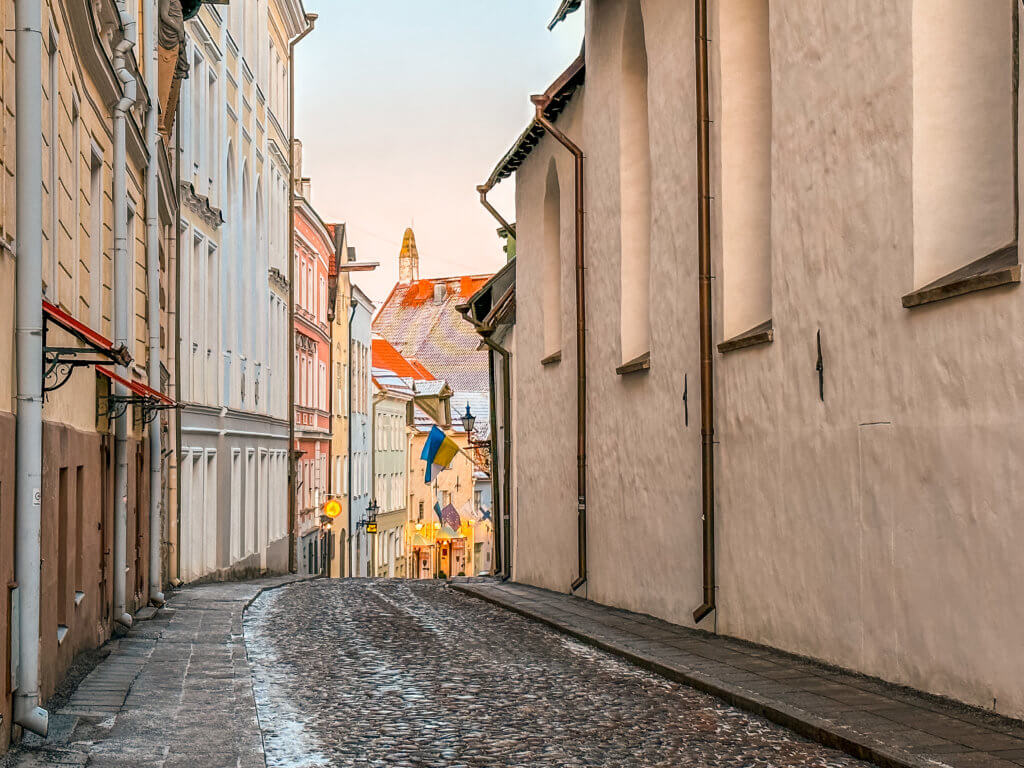 Save money on your Tallinn winter break with a Tallinn City Card
If you are anything like us you will want to see everything that Tallinn has to offer from museums, sightseeing tours, activities, shops, restaurants and you will want to easily move around the city on public transport. All of these things can quickly add up and we highly recommend getting yourself a Tallinn City Card to save you money during your Tallinn winter break.
Make the most of this all-inclusive sightseeing pass, offering you the most convenient way to get acquainted with the entire city. It entitles you to free admission to over 50 museums and sights, free public transportation, and various other great offers and discounts. Depending on your Tallinn itinerary you can choose between a pass that is valid for 24, 48 or 72 hours to get the most out of your trip to Tallinn.
Is it cold in Tallinn during winter?
The short answer is yes but once you wear appropriate winter clothing the weather should not deter you from a winter break in Tallinn (sign up below to get our Europe winter packing list). In fact, we think the weather really adds to the magic of the whole experience. The coldest months in Tallinn are from December until March. The average temperature in winter is -5°C but it can get as low as -18°C especially at night so be sure to wrap up warm.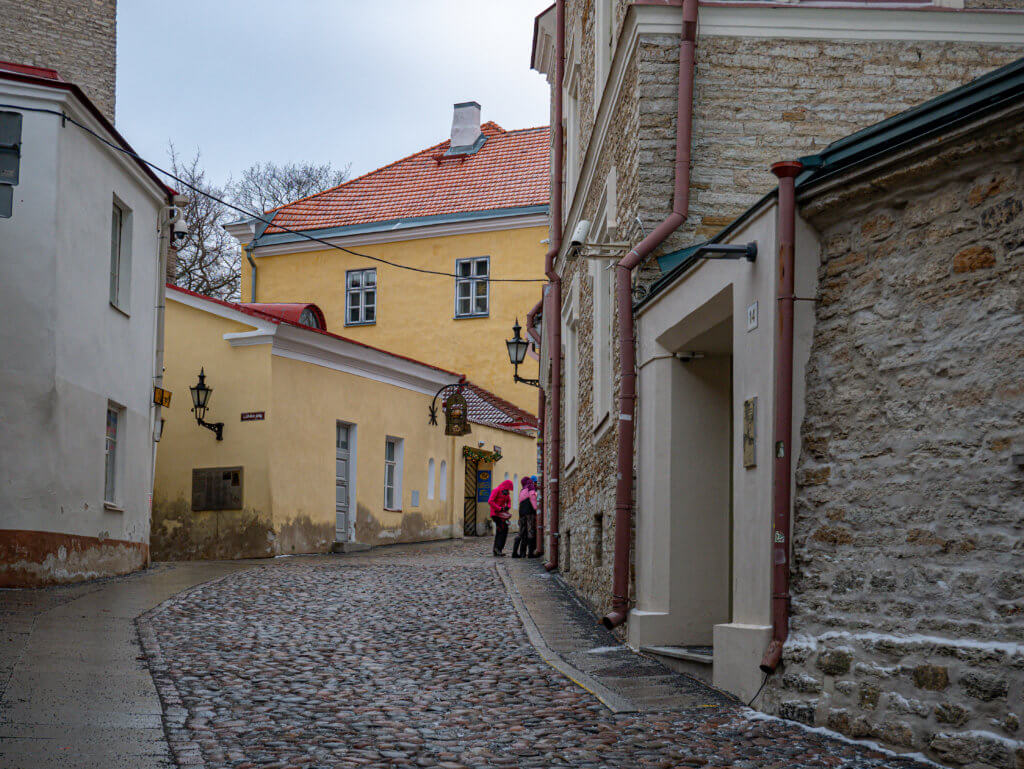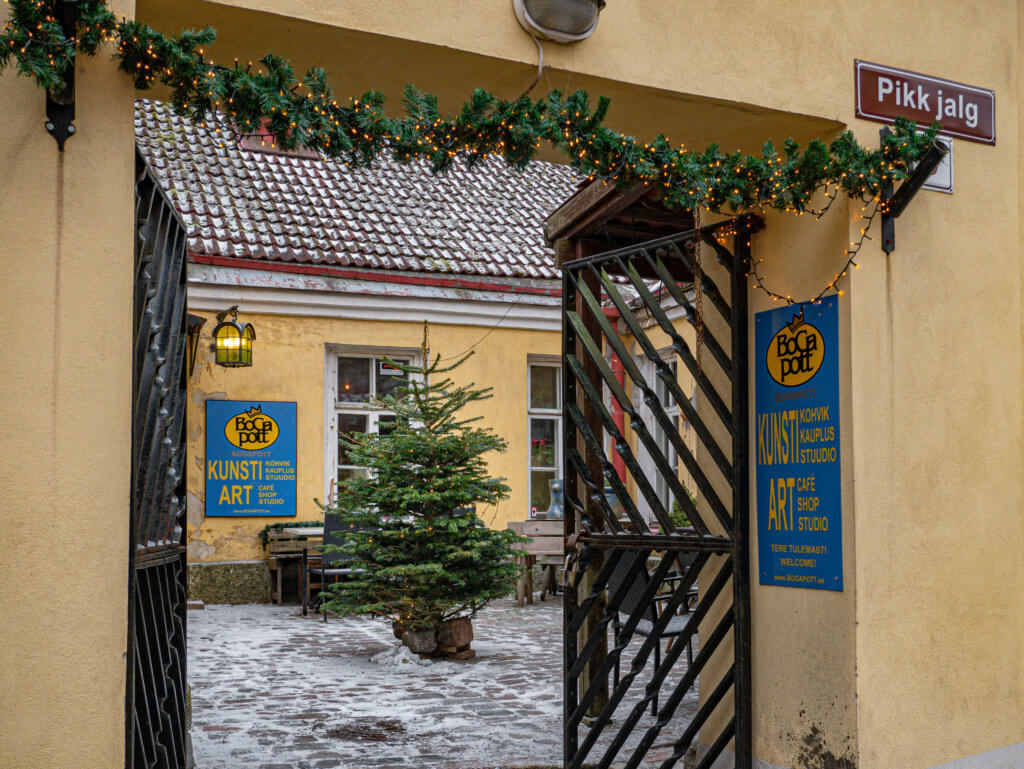 Snowfall is common between November and March, but October and April may also have some snowy days. It is best to pack layers and appropriate winter footwear, as well as an additional pair, to ensure that you are prepared for the weather conditions that you will find during your stay. Snow makes this fairytale city even more magical, if that is even possible, so hopefully you will be lucky enough to see snow during your trip. There is nothing more pretty than seeing gothic spires and red rooftops peeping out from under a blanket of snow.
While milder than other cities on the same latitude, it does still get very cold, especially if you are used to warmer weather, so hats, gloves, warm winter coats and scarves are encouraged especially when taking a walking tour of the winding streets and historical sites located within the medieval Old Town. We recommend mixing up activities between indoor and outdoor so that you can warm up between sightseeing.
One thing to bear in mind about winter in Tallinn is that daylight hours will be much less, about 6 hours in December. However it is common to see doorways to restaurants and bars being lit up by candlelight, especially around the medieval Old Town which just adds to the magic of the city. These short days can affect travel plans as well as the hours of operation for many tours and businesses so be sure to check opening hours before your trip.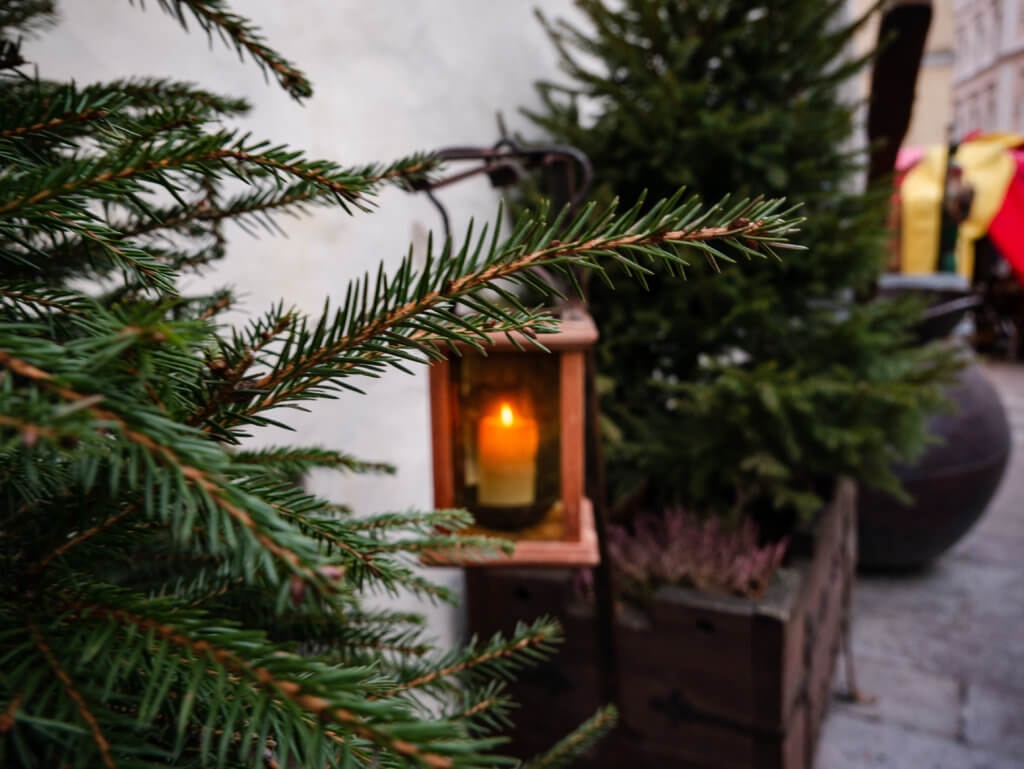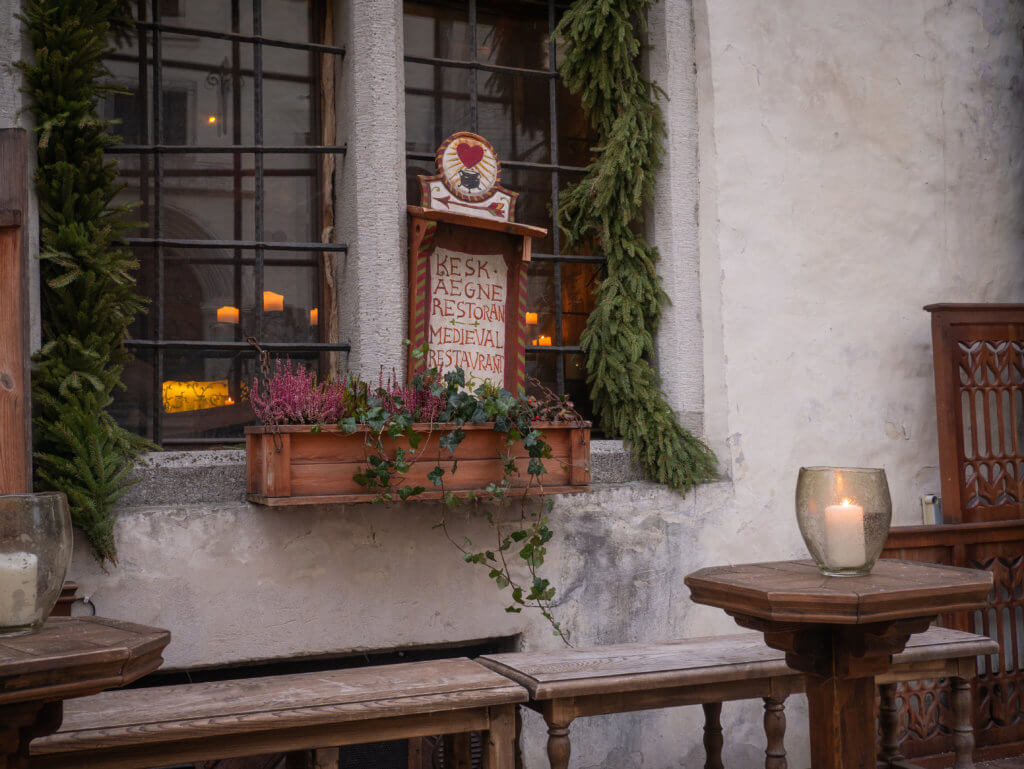 Winter packing tip: It rains year round in Tallinn, so while it might not rain during your stay, it is best to be prepared and plan for rain.
Best Things to do in Tallinn in Winter
From visiting Tallinn's enchanting Christmas Markets to ice-skating and warming up in a traditional sauna, there are lots of things to do in Tallinn during winter. Go from spending an evening exploring handmade goods at the traditional Christmas market to warming your fingers around a mug of warm mead at a medieval restaurant. Tallinn has a whole range of activities to keep you entertained and indeed warm you up during the winter months.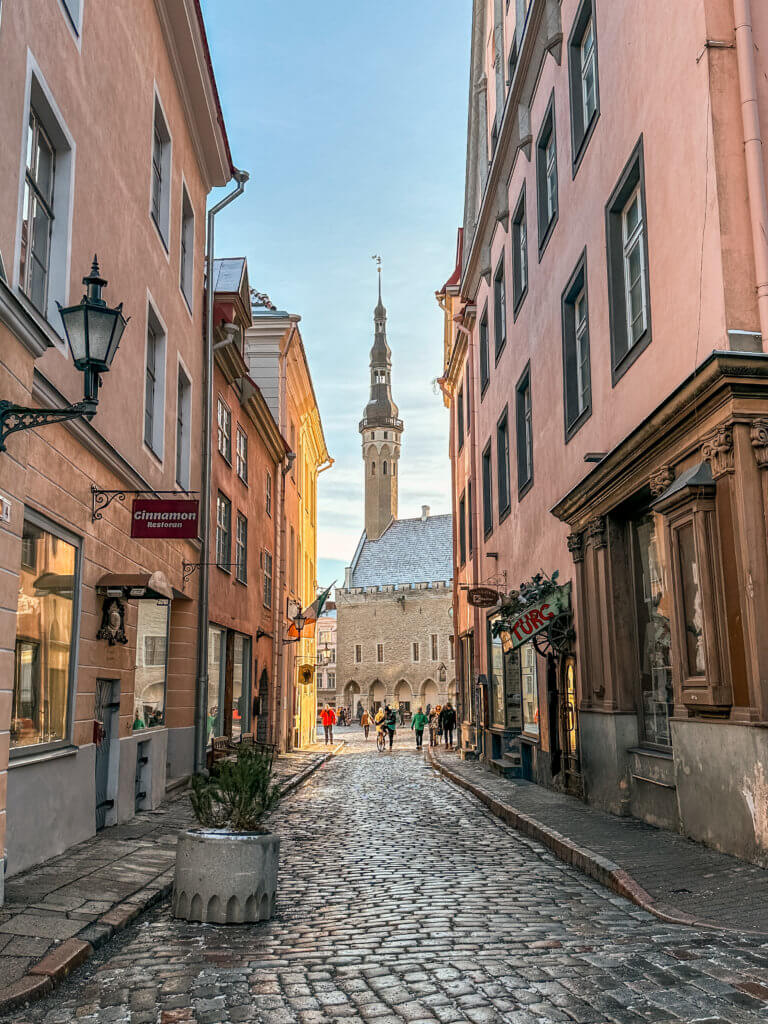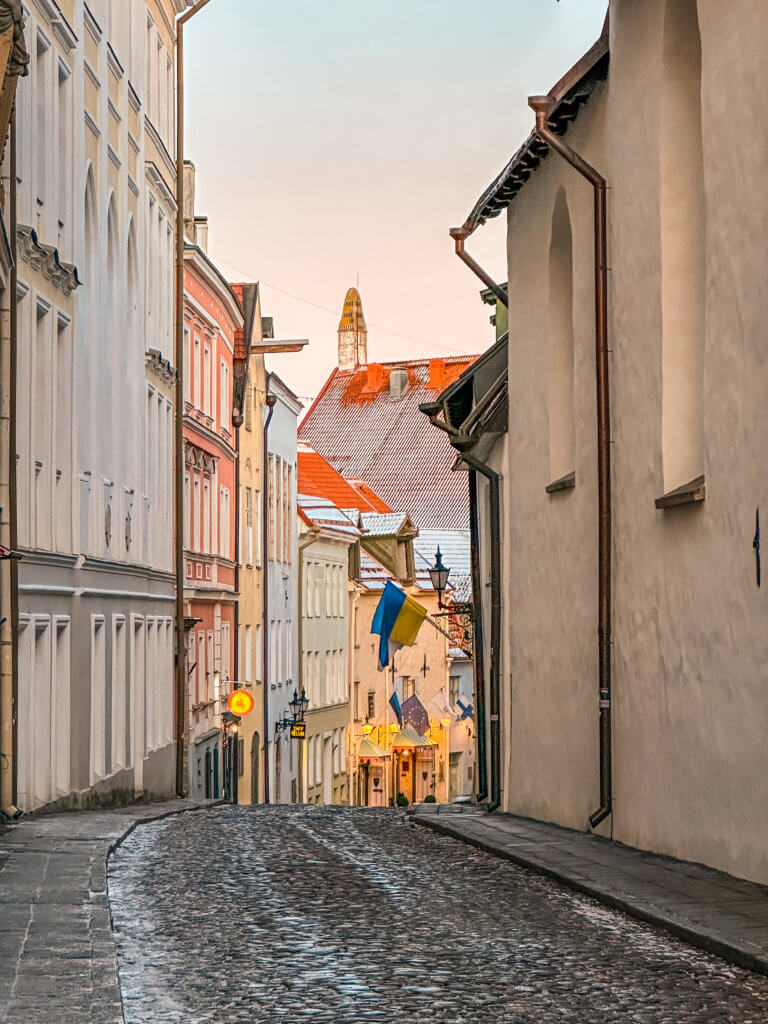 Best Things to do in Tallinn in Winter
Kadriorg Art Museum and Baroque Palace
Kadriorg Art Museum is the only museum in Estonia dedicated to early European and Russian art. In a Baroque palace built by Russian Tsar Peter I in 1718 as a summer residence, the museum houses and displays paintings, prints, and sculptures from Western Europe and Russia. The imperial summer residence was visited by most of the Russian rulers. The interior of the palace is stunning and the museum is surrounded by a lovely park. Concerts are also held in the main hall of the palace as the acoustics and opulent interiors are just perfect here.
Entry Fee: €9 Adults, €18 Family ticket
Or you can enjoy a private tour of Tallinn's Old Town and Kadriorg Palace led by an expert local guide. Visit lesser-known treasures that other travellers often miss on bigger group tours.
Kiek in de Kök
The Kiek in de Kök Fortifications Museum consists of four medieval defence towers and underground passages to explore. The musuem has three sections that can either be explored individually or in combination depending on the ticket that you purchase.
Kiek in de Kök, meaning "peek into the kitchen" in low German, is an artillery tower in Tallinn built in the 15th century. From the top of the tower one could look into the kitchens of the homes around it, hence the name. The museum there exhibits the history of the city's fortifications and the history of crime and punishment in medieval Tallinn. You can also visit the Bastion Passages, a series of underground tunnels from the 17th & 18th century that run underneath the bastions of Toompea Hill. Guided tours of the tunnels can be booked in advance.
Entry Fee: Whole Museum €12 Adult, €24 Family ticket
Towers ticket €8 Adult, €18 Family ticket
Bastion Passages ticket €8 Adult, €16 Family ticket
Free entry with the Tallinn City Card
Top Tip: Museum Sundays – on the first Sunday of every month there is free entry to the Tallinn owned city museums to improve accessibility to both locals and visitors.
Lennusadam Seaplane Harbour
Lennusadam Seaplane Harbour has one of the most magnificent maritime museums in Northern Europe. There is so much to see there from a genuine Lembit submarine from the 1930's, a century old steam icebreaker Suur Tõll, a copy of the Short 184 seaplane, mines, cannons and many other life-size exhibits.
The airport was built with a seaplane hangar a hundred years ago by Russian Tsar Nicholas II, as part of the sea fortress of Peter the Great. The hangar is a remarkable building in its architecture: they were the first reinforced concrete domes of this size in the world without a single internal support. Seaplanes stood here until the Second World War!
Entry Fee: €15 Adult, €30 Family ticket
Learn the maritime history and culture of Estonia and see historic ships on a guided tour of the Estonian Maritime Museum at Seaplane Harbour in Tallinn.
Viru Hotel & KGB Museum
A more sombre activity for a winter's afternoon in Tallinn is a visit to the KGB musuem. It is a small museum with displays of dungeon-like cells where KGB conducted interrogations during the Soviet Regime. The artefacts are original and it is both fascinating and heartbreaking to learn the history of this time.
The museum is located in the Viru hotel which was used by the KGB to operate its surveillance technology to listen to guest's conversations. It wasn't until 1994 that the KGB's spying technology control room was discovered on the 23rd floor. Officially the hotel only had 22 floors. A sign by the staircase leading to the 23rd floor states "there's nothing here". We don't know about you but that sign would immediately have us climbing the stairs to see what we could find!
It is on this 23rd floor that the guided tour takes place with information on the role of the hotel during this Soviet era. The tour guide trys to keep the dark legacy of this place funny and light by cracking jokes which is hard to do with a subject that is so glum.
Entry Fee: €13 Adults, discount for hotel guests
If you want to learn more you can also visit the KGB Prison cells in Tallinn. These days Pagari 1 is an apartment building. But not so long ago, it was synonymous throughout Estonia with torture. This was the former KGB Headquarters in Tallinn, and where the KGB sent anyone they felt was threatening Soviet ideals. Today you can visit and see the old prison cells, learn the history of the building and even more about the KGB.
Hellemann Tower
Incredibly, parts of Tallinn city walls have stood since the 13th century. It was one of the strongest defense systems in Northern Europe with over 45 towers. Today 26 of those towers remain. The Hellemann tower, located at the end of Müürivahe street, was built in the 15th century. The first floor was used as an ammunition room and the tower was even a prison at one point. Today it houses an art gallery and offers incredible views of the Town Hall and city of Tallinn.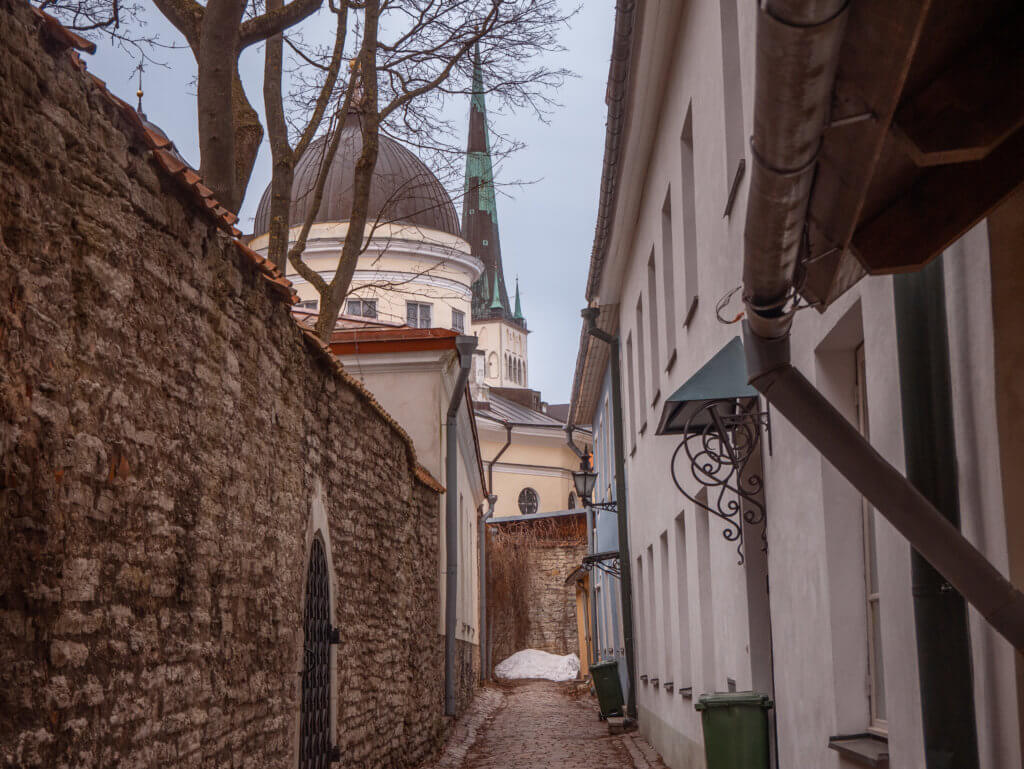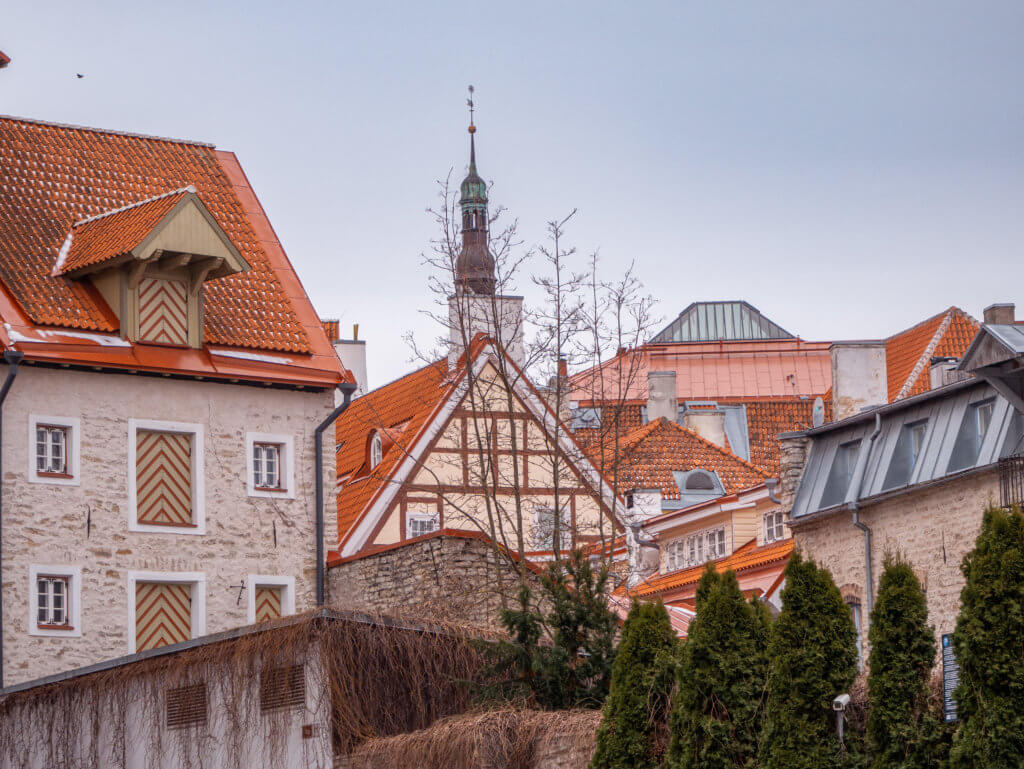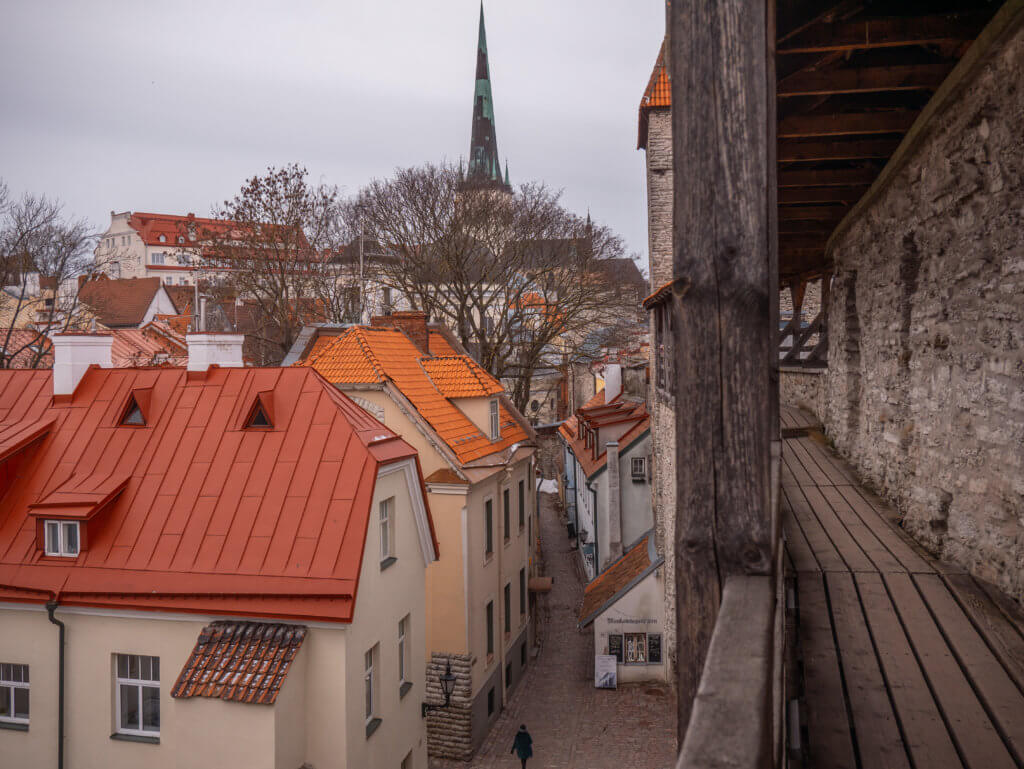 The almost 200-meter-long defense passage connecting the Hellemann tower with the Munkadetagus tower is also open to visitors. Climbing up the steep stairs, you get to the top floor, which opens as a viewing platform for the whole city. There are two defence floors to explore, along with a section of the terrace walk where soldiers would have patrolled to defend Tallinn from attacks. Along the terrace walk there are information boards explaining some of the buildings you can see along the skyline, such as the town hall, which dates from 1404.
Entry Fee: €4 Adults, €2 Children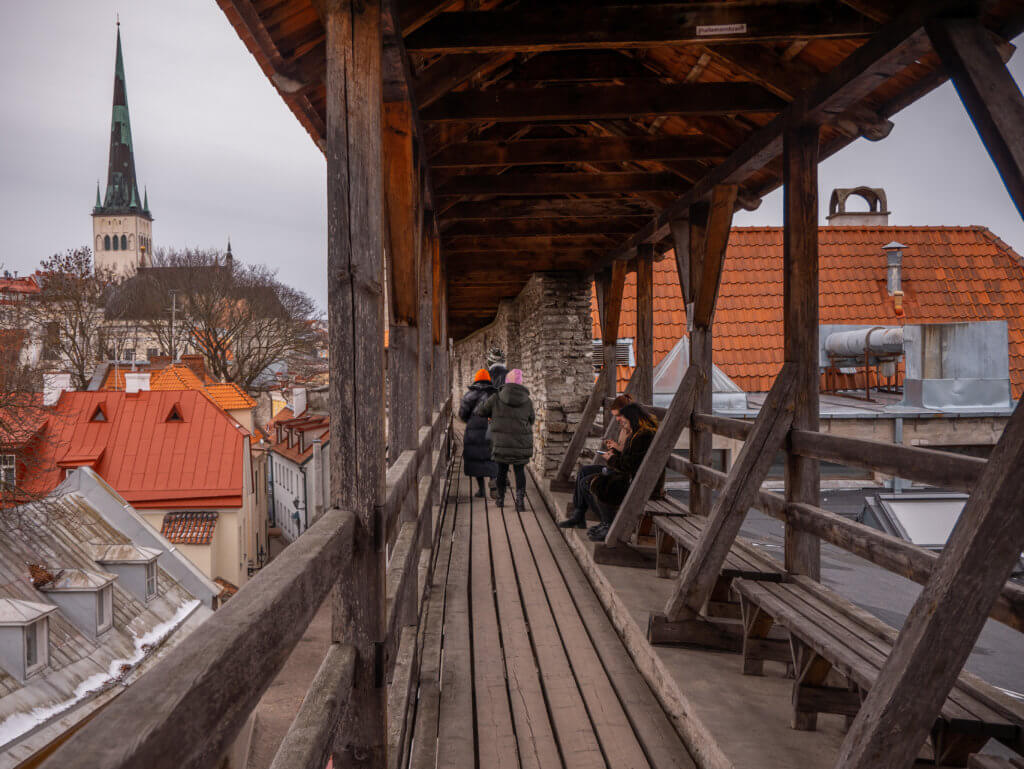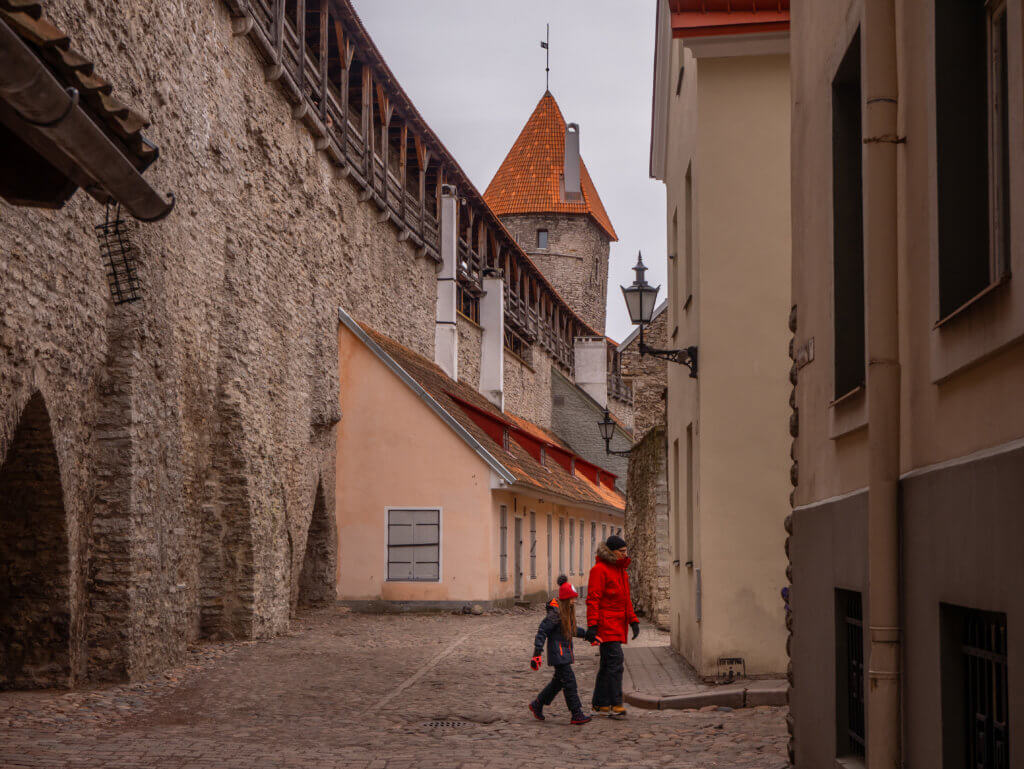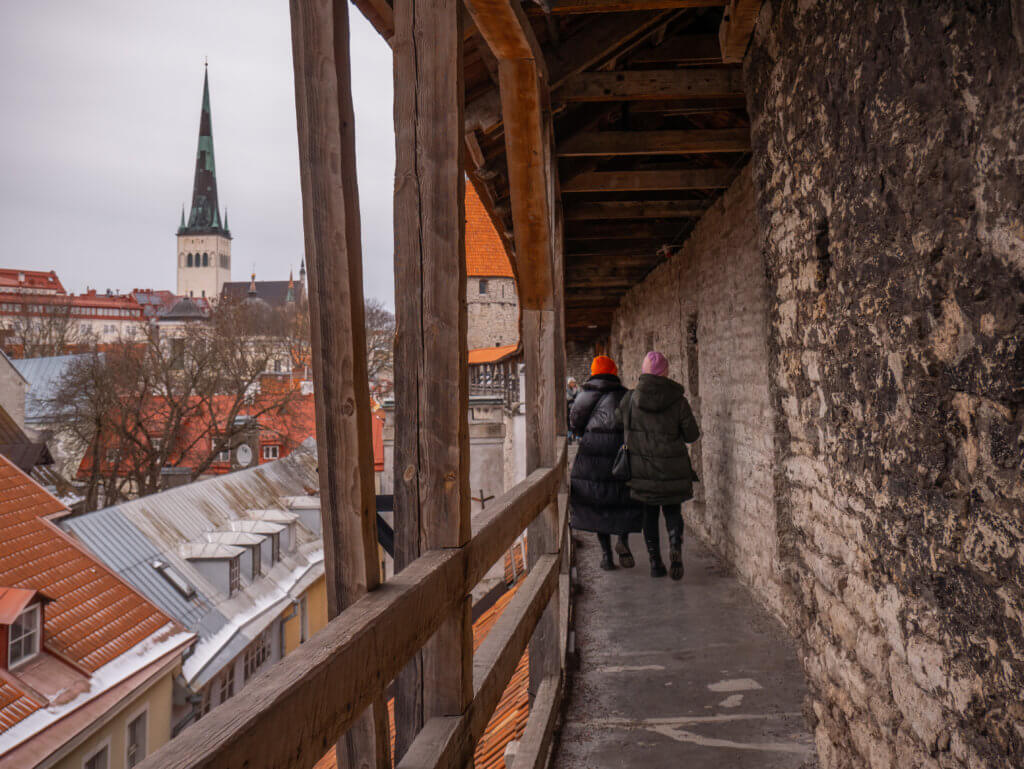 Day trip to Helsinki
For a unique day trip why not go explore a completely new city in a different country by taking a ferry to Helsinki, the capital of Finland. It takes only 2 hours to get there by ferry and you will have up to 10 hours to explore the modern Scandinavian capital. Helsinki lies across the Gulf of Finland from Tallinn. Take the time to stroll around Helsinki's historical city center and to try local food in cosy cafes and restaurants.
Return ferry tickets from Tallinn to Helsinki cost from €27
Kalma Saun Sauna
Kalma Saun dates back to 1928 and is one of Tallinn's oldest saunas still in use today. You can book a private sauna room or enjoy the public ones which are divided into male and female rooms. This is an authentic local experience so bear in mind that it is mostly locals (Russian nationality mostly) that come to meet friends here so don't expect them to want to socialize with tourists. Don't be surprised to see people swatting themselves with birch branches (viht) to stimulate circulation (you can bring your own from the local market, eucalyptus and oak are recommended or buy the birch there at the front desk. Make sure to soak it in hot water for 10 minutes before using it). If you feel uncomfortable it might be better to book a private sauna.
People seem to spend hours here between the dry sauna and its icy pool, shower room, lounge space (yes) and steam bath. It is a weekly ritual for them and an incredible local experience for visitors to Tallinn. It is not a luxurious sauna, but it is clean and well kept and provides a cool retro experience. Kind of like stepping into a time warp. It is worth mentioning that snacks and drinks can be purchased at reception (purchase beforehand as there is no coming back naked) and consumed in the locker rooms. Towels can also be rented there.
The neighborhood Kalma is beautiful to stroll around with its 1920 wooden houses. You can even walk down to the sea from the sauna along beautiful quiet streets. It is a nice way to spend a cold winter's day in Tallinn.
Best Free Things to do in Tallinn in Winter
Viru Gate
The entrance into Old Town Tallinn is marked by these beautiful twin gate towers known as Viru Gate. They date back to the 14th century and frame the entrance to Viru street, the main thoroughfare in Tallinn.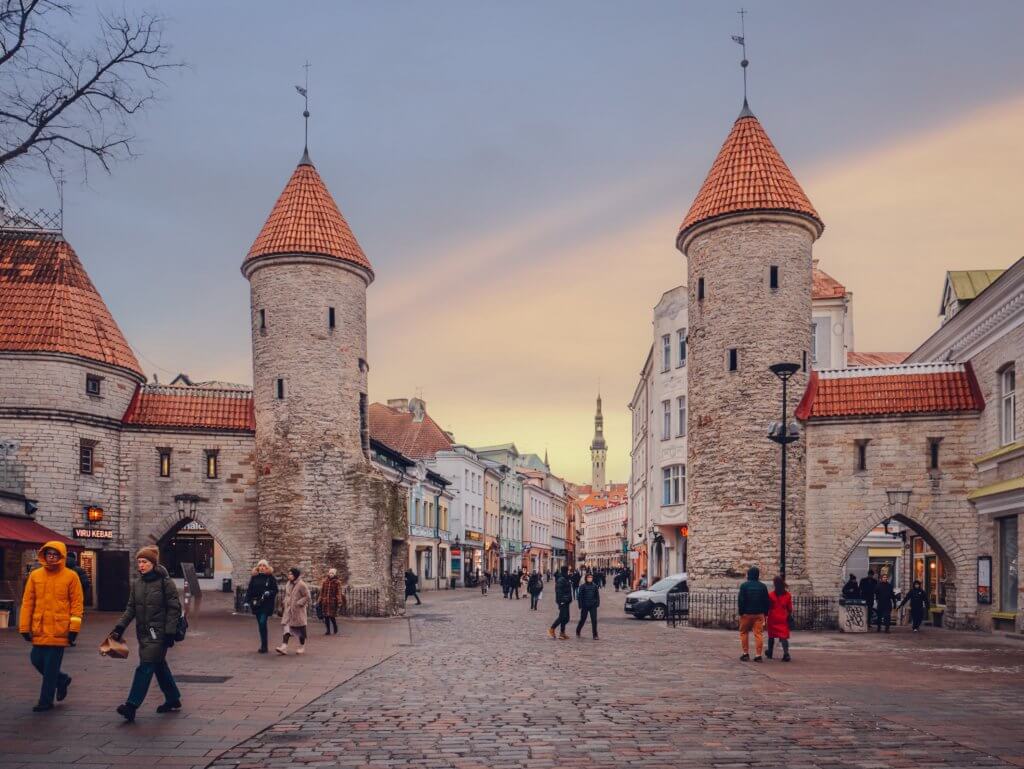 Just outside the gates is a lovely flower market to stroll around. The towers used to be the foregates to the city, and a larger set was built a little further in, which were held up by a set of square towers. Most of the gate was unfortunately pulled down in 1880, in order to make room for more street traffic. Since that time, though, the two towers have become a symbol for the Old Town and are an iconic symbol of Tallinn, which used to be the most fortified city in all of Europe back in the day.
Alexander Nevsky Cathedral
According to folklore, the Estonian folk hero Kalevipoeg is believed to have been buried on the top of the hill of Toompea, where the Alexander Nevsky Cathedral now stands (there are many such legendary burial places of him in Estonia). The cathedral was constructed during the period of late 19th-century Russification and was so despised as a symbol of oppression by many Estonians that the Estonian government scheduled its destruction in 1924. However, the decision was never carried out because of a lack of funding and the sheer size of this magnificent cathedral. Several churches, including this cathedral, were left to deteriorate because the USSR was officially a non-religious country. Since Estonia achieved its freedom from the Soviet Union in 1991, the cathedral has undergone an impressive restoration.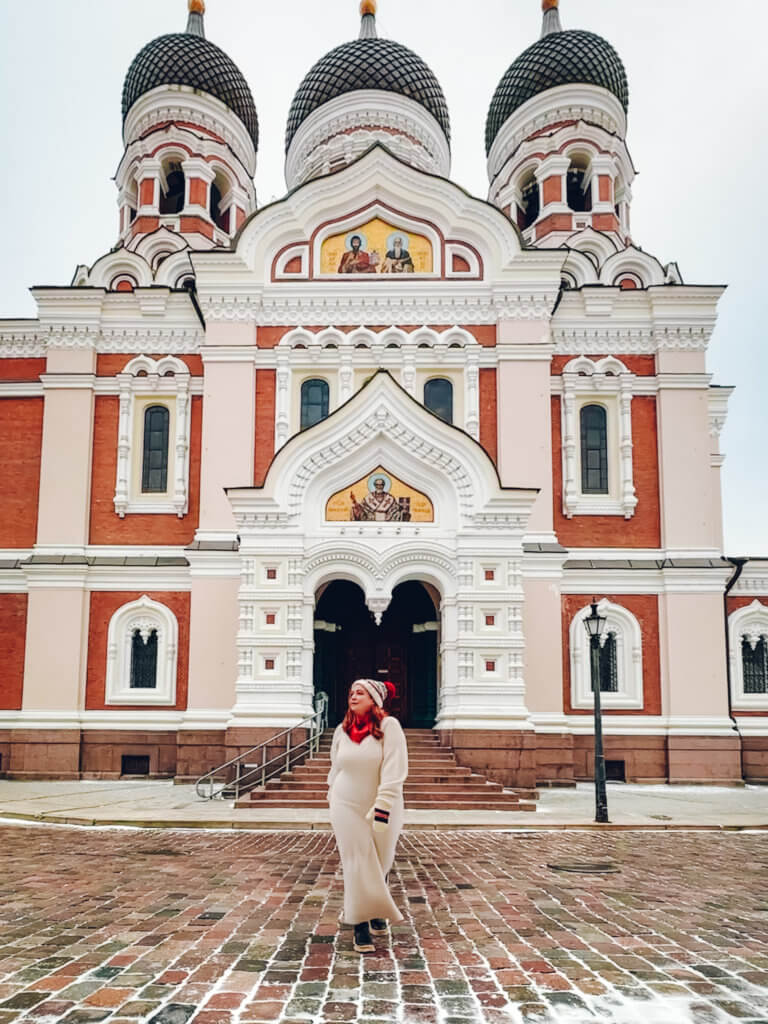 Today the Alexander Nevsky Cathedral is the biggest orthodox church in Tallinn. It is once again an active place of worship for the Russian community in the city.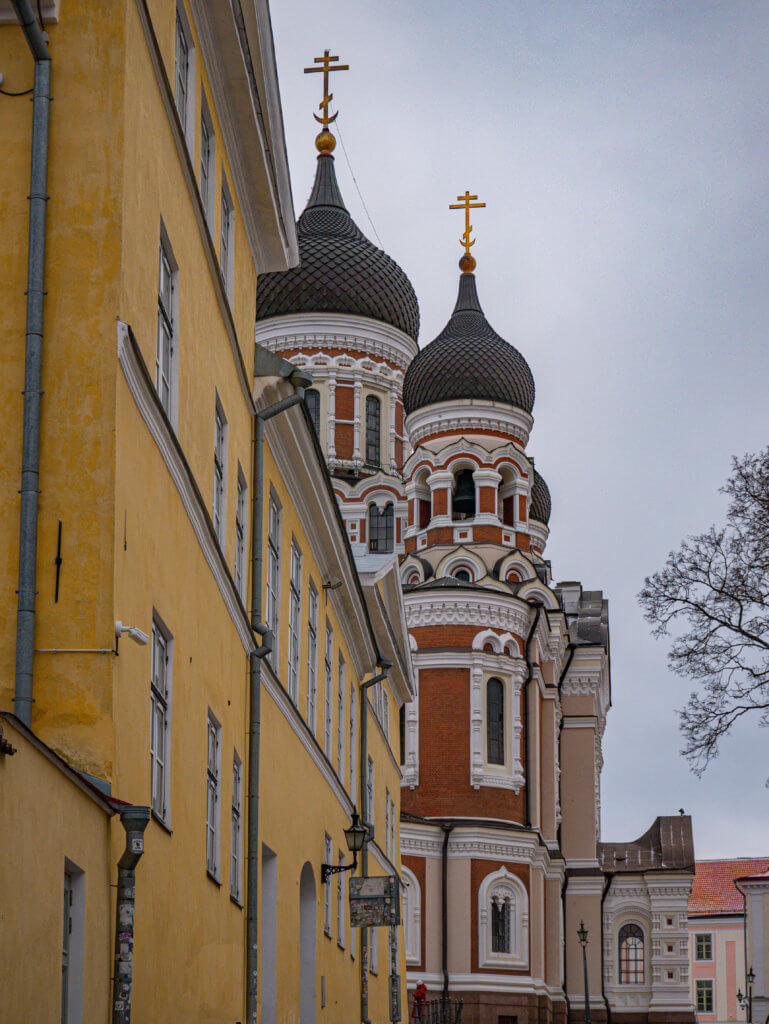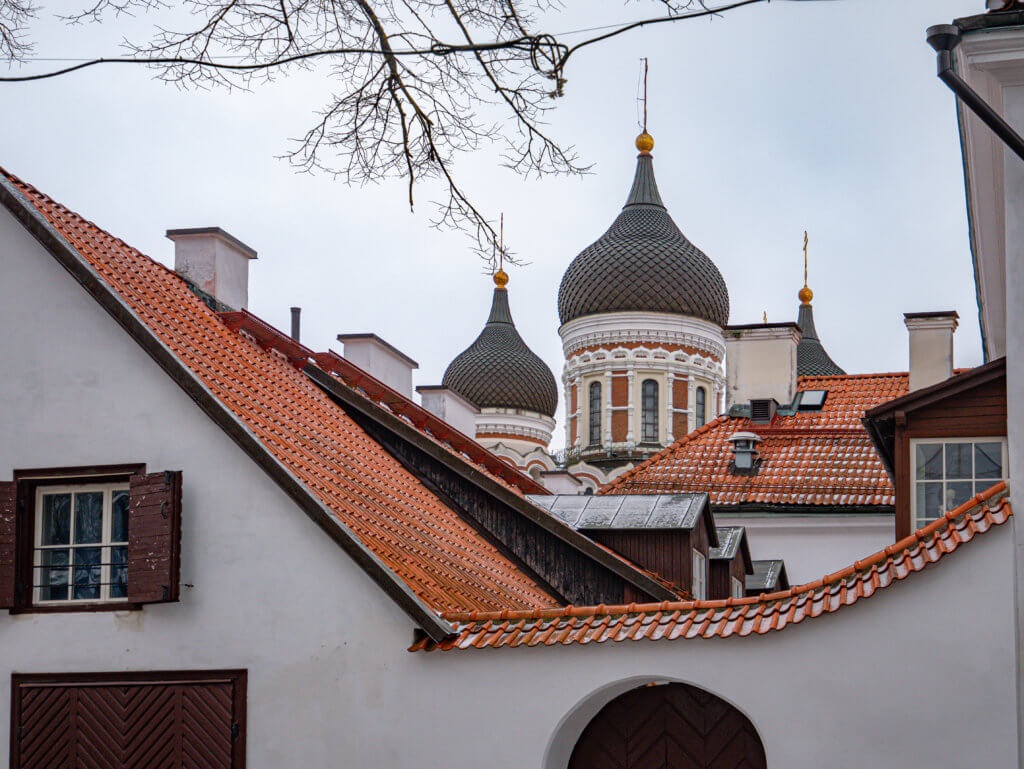 Entry into the cathedral is free but you can also take a guided tour of Alexander Nevsky Cathedral guided by the Cathedral Deacon to fully acquaint you with the history of this majestic church.
Telliskivi Creative City
South of Kalamaja is Telliskivi Creative City. A former industrial area that has become the place to be for young and creative people in the city. There are art galleries, tech startups, restaurants, cafes, boutiques and unique shops. The creativity is present everywhere and it is one of the best places in Tallinn to see street art. Telliskivi Creative City hosts more than 800 different cultural events every year. Be sure to check out our bar and restuarant tips for this area below.
Balti Jaama Turg
Balti Jaama Turg, or Balti Station Market, is a wonderful indoor market that you have to visit during your winter break in Tallinn. Street food industry leaders proudly display their goods next to each other. They will warmly welcome you inside where they sell fresh and local produce throughout the year. You just have to sample the food there!
Also, you may find antiques, Estonian design and crafts, vintage clothing, and much more on the second floor. The building also houses the Selver and MyFitness sports clubs if you are feeling energetic. You can find recipes on the website that their housekeepers have created that demonstrate how to make local dishes from the market goods that you have purchased, which be particularly beneficial if you plan on booking self catering accommodation and cooking for yourself .
Explore Noblessner & Kalamaja
Noblessner is a neighbourhood located on the waterfront of Tallinn, close to the Seaplane Harbour nautical museum and the Kalamaja neighborhood. It was once a significant submarine shipyard for Imperial Russia but has now changed into a public seaside area. Here you will find developments of houses and commercial spaces, a promenade, a marina, and antique industrial buildings with magnificent architecture. You will also find some of Tallinn's best restaurants and cafes in this neighbourhood so be sure to check it out!
Kalamaja is a subdistrict of the area of Põhja-Tallinn in Tallinn. It is best known for its beautiful wooden houses and Scandinavian vibes. It is a gorgeous area to take a day-time stroll just to admire the wonderful wooden architecture.
Visit one of the Oldest Pharmacies in Europe
The oldest continuously running pharmacy in the same premises in Europe is Tallinna Raeapteek. Although the exact date the pharmacy was founded is unknown, it appears from the Tallinn City Hall journal that the pharmacy already had a third owner by 1422, making it over 600 years old!
On the list of items sold by the pharmacy you will find strange remedies such as burnt bees, stallion hooves, scalded hedgehogs, earthworm oil, bleached dog faeces and more. Also on the list was marzipan used to ease heartbreak and restore memory. In the Middle Ages, the pharmacy sold, among other things, paper, ink, tobacco, pipes, playing cards, torches, fabrics, gunpowder, salt and spices.
Currently, the pharmacy and the museum, whose operations are financed by the city of Tallinn, work side by side. The museum organizes tours and workshops for both children and adults. Raeapteek also takes part in Medieval Days and organizes events as part of Old Town Days and stays open on Museum Night and Culture Night.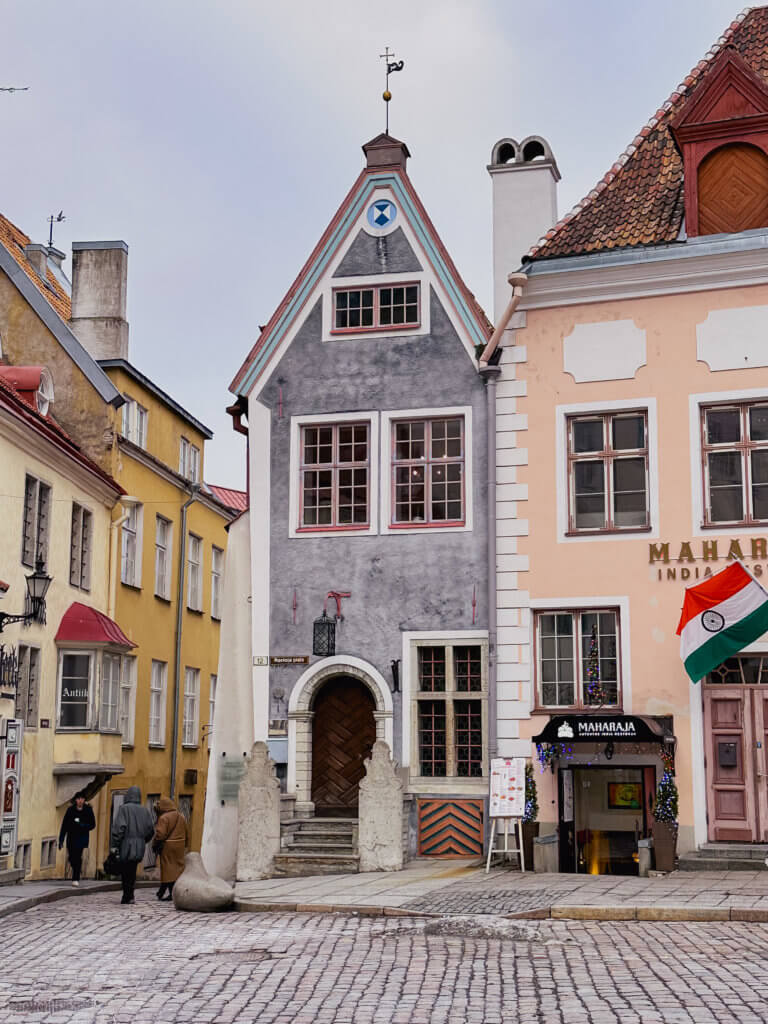 St. Catherine's Passage
St. Catherine's Passage is without doubt one of the most scenic and medieval looking streets of Tallinn's Old Town. It is, in fact, one of the oldest medieval passageways in the city. Formerly known as Monk's Alley, the passage winds its way from Vene Street past the southern end of the Dominican monastery to Müürivahe Street.
Here you can see remnants of the ancient Saint Catherine's Church which operated as the church for the Dominican monastery there for over 300 years. The church is one of the oldest buildings in Tallinn.
St Catherine's passage is also home to the Guild which are craft workshops selling an array of things from clothes and jewellery to ceramics and glassware. It the perfect place to buy some Estonian souvenirs.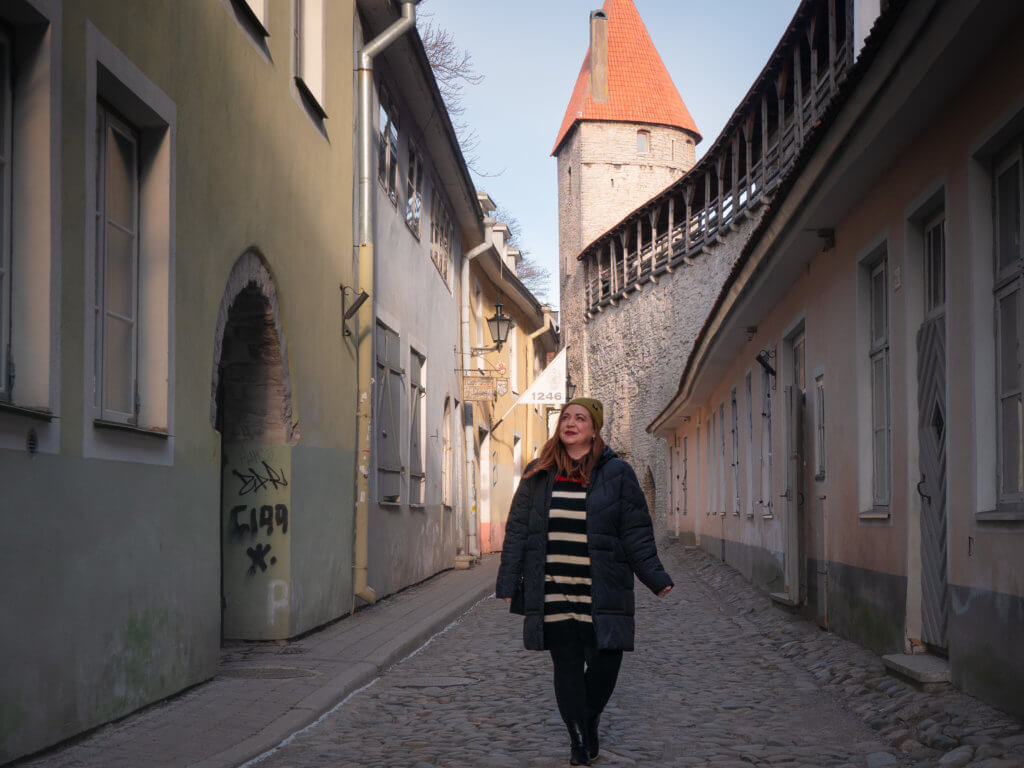 Pikk Jalg
Take a stroll down Long Boot (Pikk Jalg), a narrow cobblestone lane that is the city's oldest street. You will find little cafes, gift shops, and artisans selling their goods along the castle walls of this hilly street. This charming street is surrounded by lofty ramparts of old forts, medieval warehouses, and churches.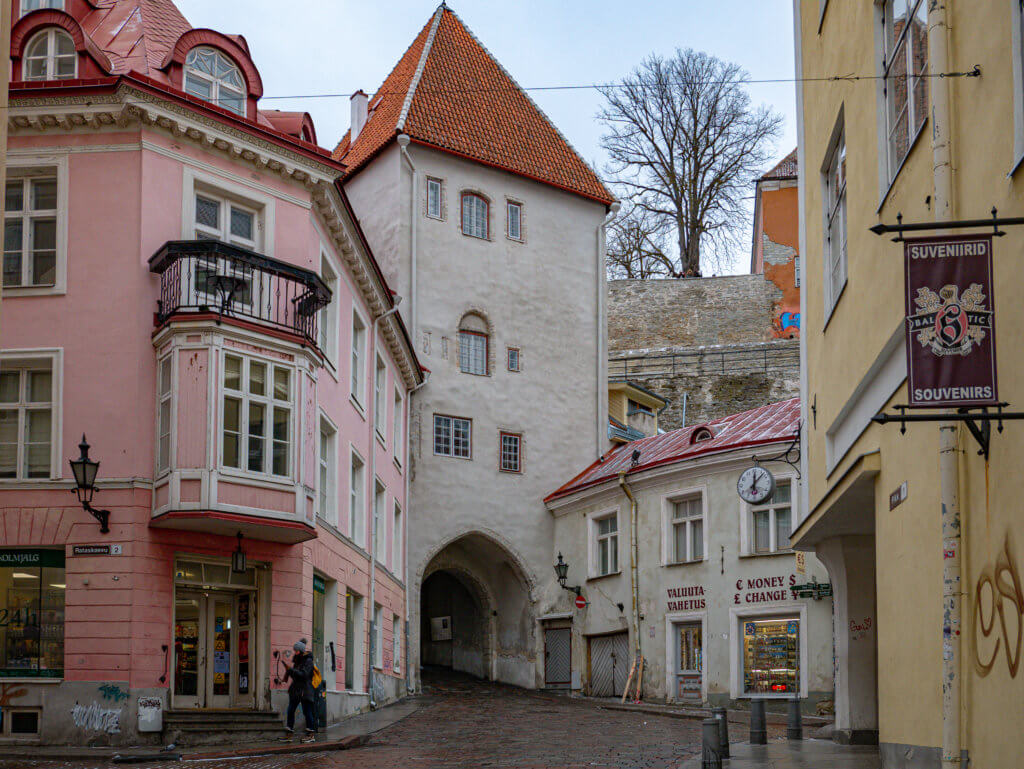 Eventually, the street takes you to a gate from the 14th century that was previously the entrance to the lower town. Have coffee while browsing the artwork of some of the local artisans, or explore the historic fortifications and take pictures of its massive iron gates and spired rooftops. Wearing comfortable shoes is advised while walking on this uneven cobbled road.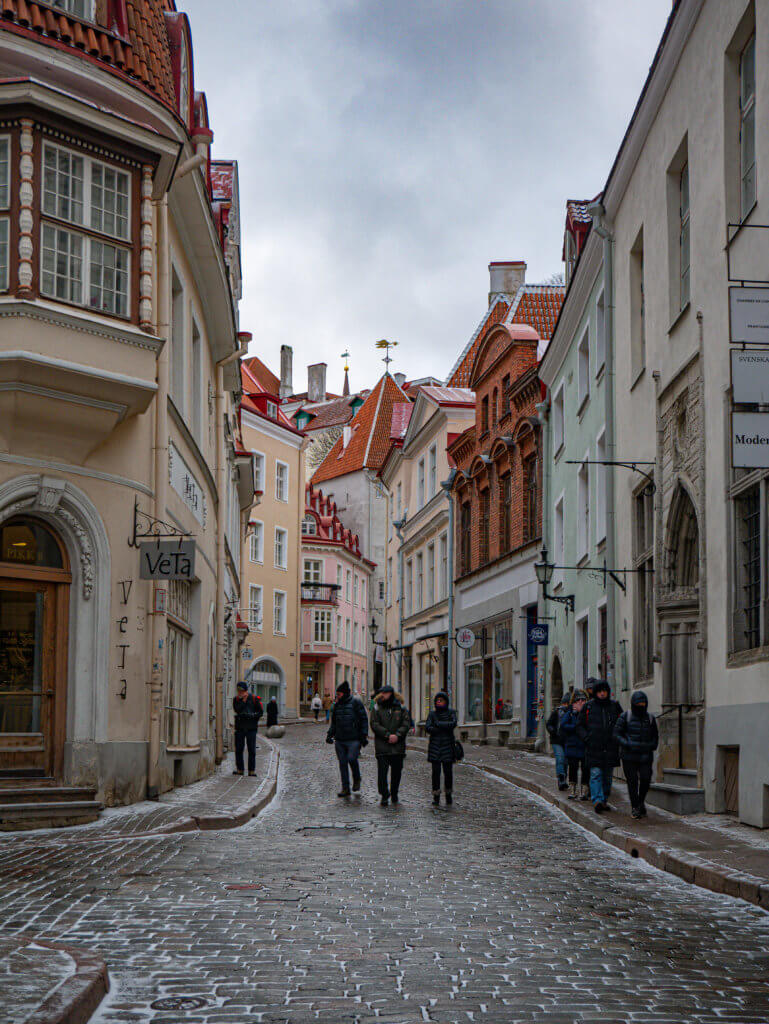 Take a Free walking tour
A great way of getting your bearings when you first arrive in Tallinn is to avail of one of the free walking tours of the city. While technically the tour is free it is customary to leave the guide a tip but this is at your own discretion.
The free tour takes you through the fascinating history of Estonia from medieval times through the Soviet era and up to the present day, covering all the major sights in Tallinn's Old Town. You will journey through time and space and hear stories that will make the city come to life. You will surprised by amazing tales and legends in addition to history to get a better understanding of how locals live and enjoy their city.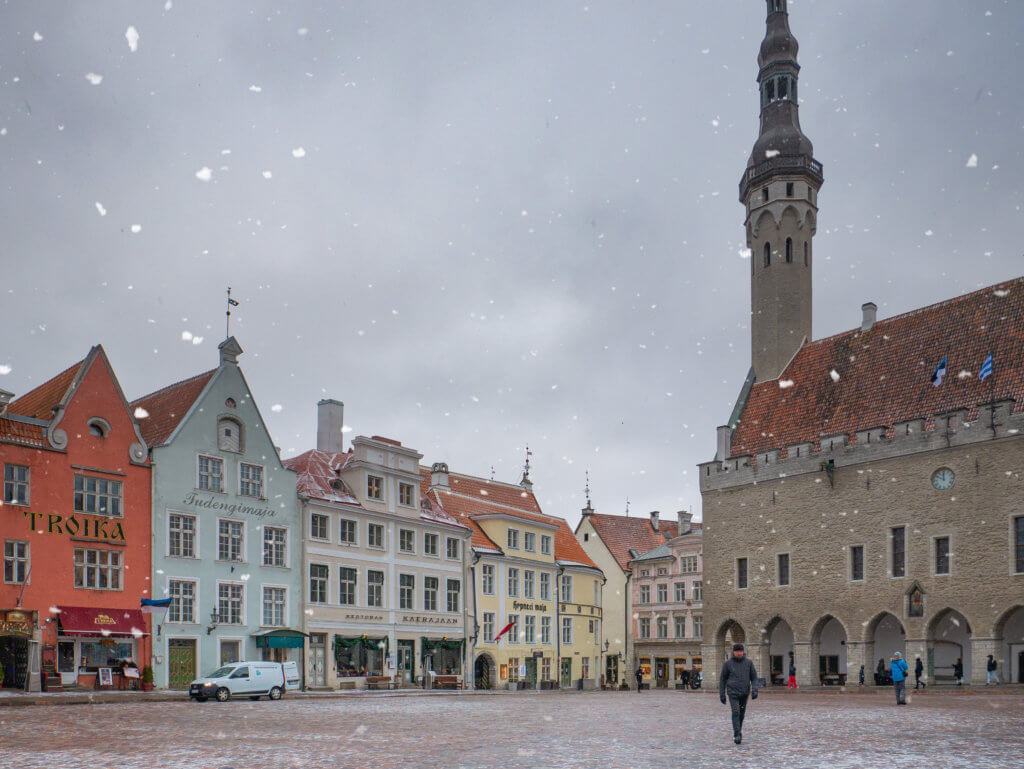 The walking tour is a 2-hour English-speaking guided tour of the magnificent Old Town of Tallinn and even though it is free you will still need to book your ticket online. In winter, December-February, 10 people minimum will be needed for each tour to go ahead.
Go see the House of the Brotherhood of Blackheads
One of the oldest and most well-known buildings in Tallinn's Old Town is the House of the Blackheads. It is easily recognisable by its beautiful and ornate red, green and gold doorway. It is the former meeting location of Tallinn's merchant and craftsmen's associations, known as the Brotherhood of Blackheads.
There are some beautiful rooms inside such as St. Olaf's Guild Hall, built in gothic style and the White Hall, which was the first venue decorated in the Renaissance style in Tallinn.
Walk Saiakang Street and see the little red house Oma Asi
Oma Asi is a gorgeous design store in Tallinn. The products they sell are extremely unique but can be slightly pricey. The shop is hidden away in a gorgeous courtyard on Saiakang Street, the shortest street in Tallinn. Even if you are not shopping during your trip it is a beautiful courtyard to check out.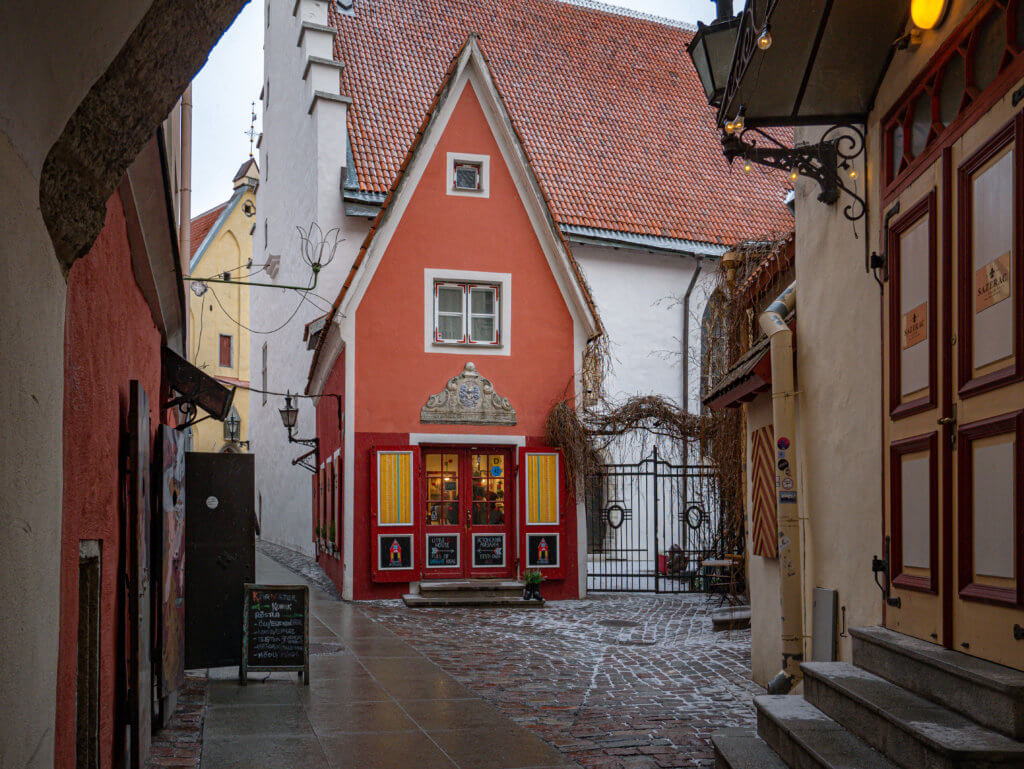 Danish King's Garden
Close to Toompea, on the slope that faces St. Nicholas Church, you will find the Danish King's Garden. But why Danish? Aren't we in Estonia? Legend claims that a flag is said to have fallen from the sky here during the Danish invasion. According to this legend it was this flag that changed the outcome of the battle in King Valdemar II's favour. Subsequently, the flag was adopted as the national flag of Denmark.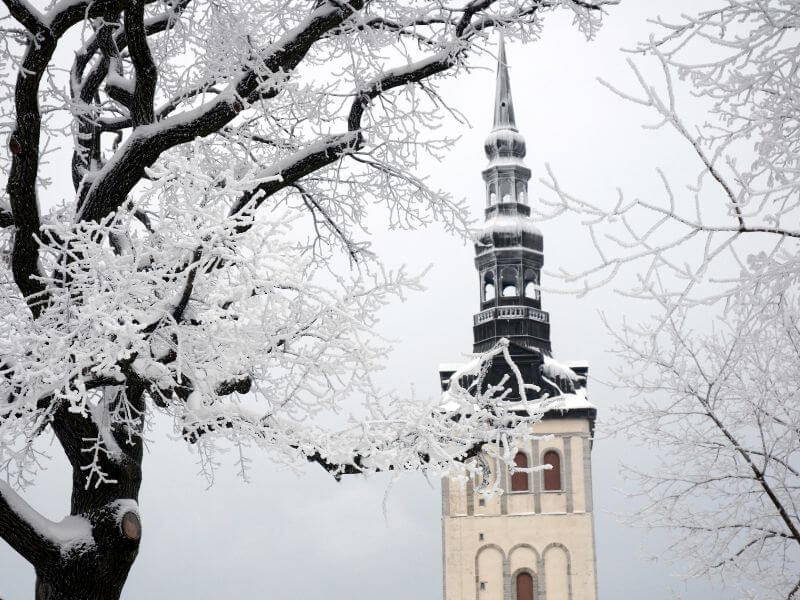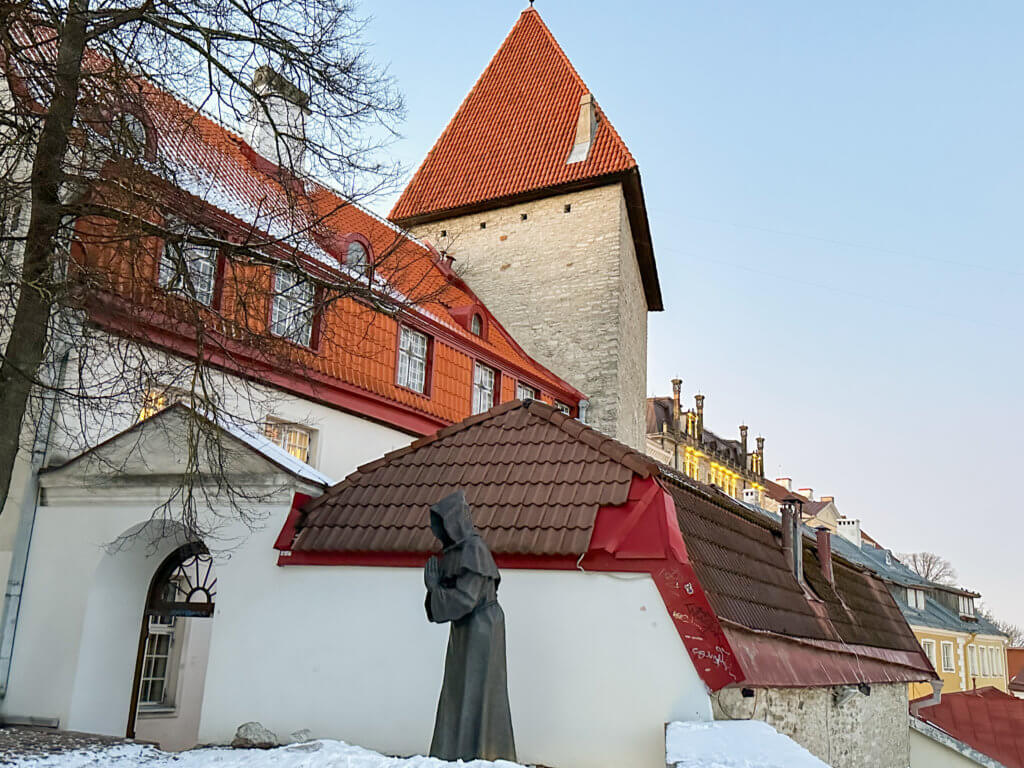 It was the Danish reign that lasted for over a century in Tallinn and Northern Estonia that gave the garden its name. Three faceless bronze monks hauntingly stand guard in the gardens and reference the stories and legends of this historically important courtyard. They are Ambrosius the "Waiting Monk", Bartholomeus the "Praying Monk" and Claudius, the "Observing Monk". This area is also known to be the most haunted area of Tallinn but we think that it is because the presence of the statues give the gardens a different atmosphere at night.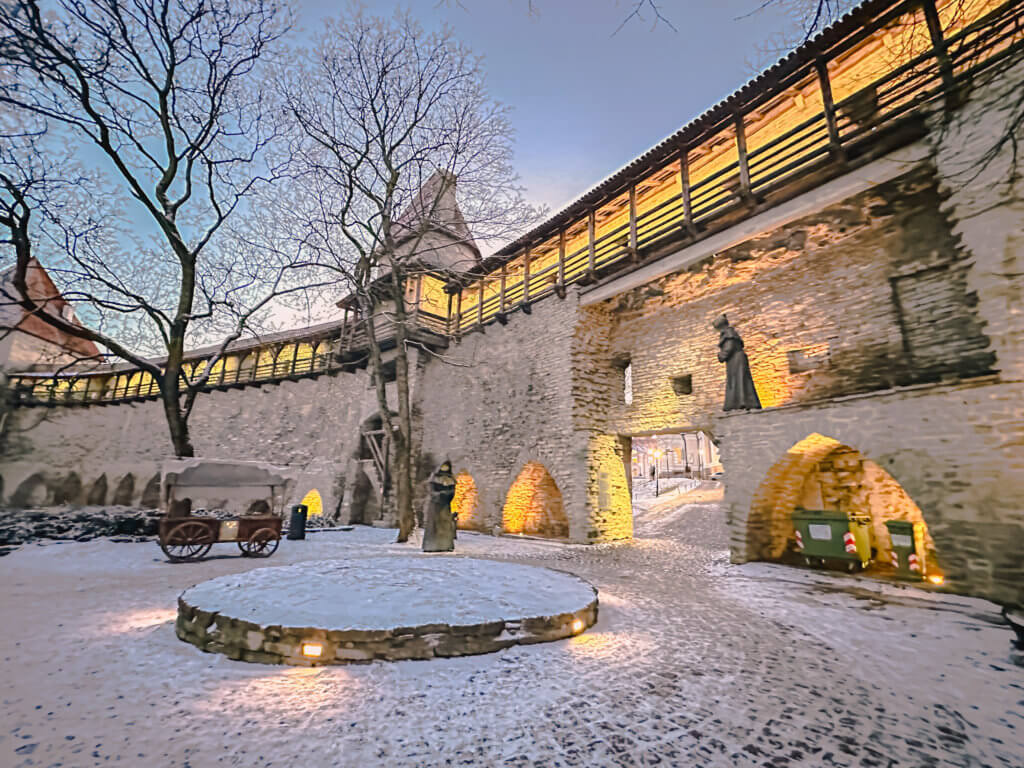 Visit the Church of the Holy Spirit
One of Tallinn's oldest and most beautiful buildings is the bright white Church of the Holy Spirit, which was built in the 14th century and features a hexagonal tower and a timber interior. Take a look at the façade with a clock that has been keeping time since the 17th century before going into the church.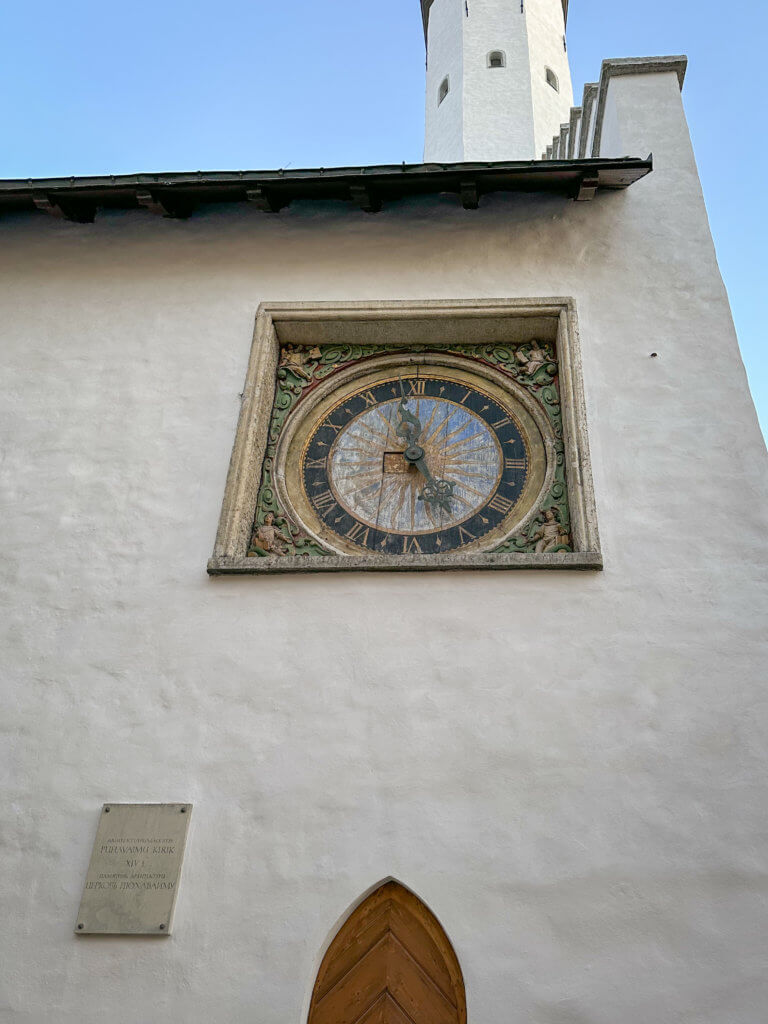 The pulpit was constructed in 1597, and among the treasures inside are a special altar made by Berndt Notke in the fifteenth century. In medieval times, it was the main sanctuary for commoners. The first Estonian sermons were delivered here following the Reformation in place of German ones, and John Koell's Catechism, authored by the church's pastor and published in 1535, is regarded as the first book in Estonian.
Tallinn Christmas Market
Perhaps the most magical time to visit Tallinn is during the Tallinn Christmas Markets. At the end of every November the Town Hall Square is transformed into a fairytale in a tradition that goes back over 580 years. The most beautiful Christmas tree acts like a glowing beacon in the centre of the square calling locals and tourists to come and explore the magic of the Christmas markets.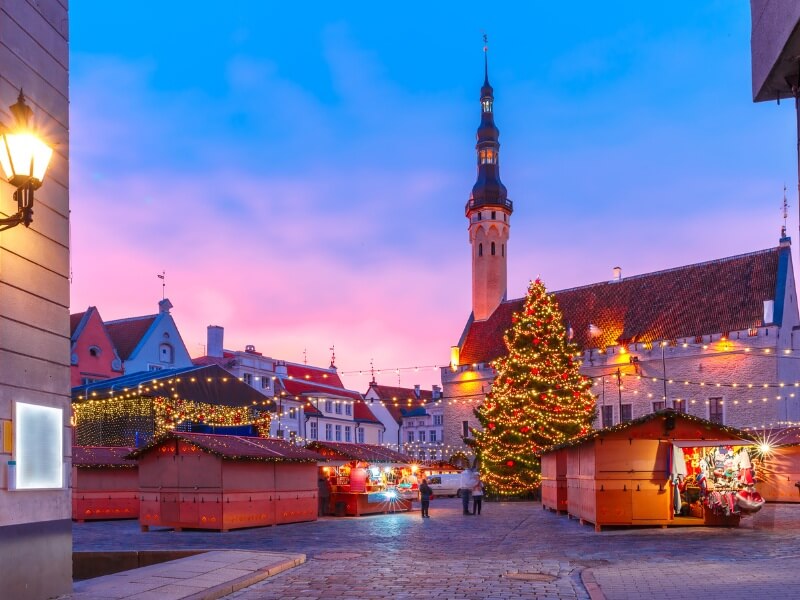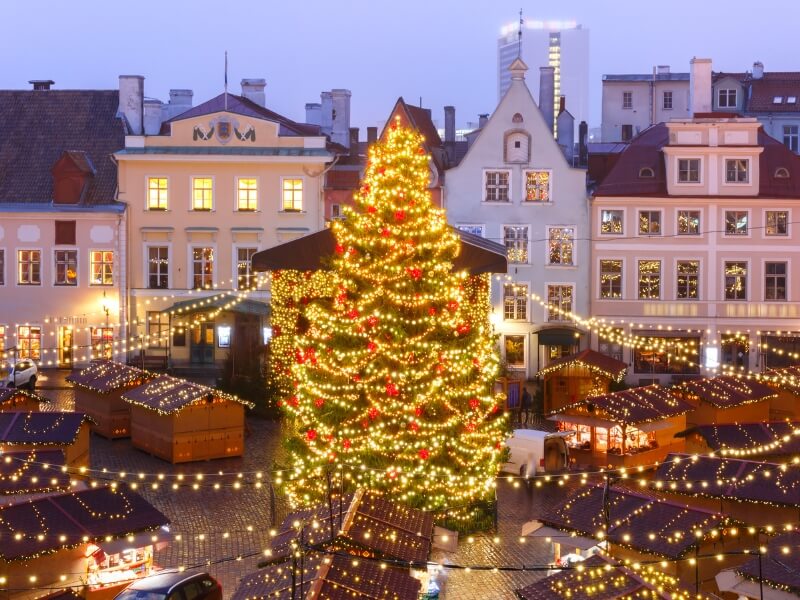 The first Christmas tree in Europe is thought to have been installed in Tallinn in 1441 by the Brotherhood of the Blackheads, a medieval guild, and the tradition still stands strong today. Wooden stalls surround this beautiful Christmas Tree and offer various handmade goods and festive foods for you to enjoy. Be sure to try the local delicacies of black pudding, sour cabbage, gingerbread and mulled wine, which varies in strength from 0-21% alcohol! The cobblestone streets and the stunning architecture of the square add to this romantic and magical atmosphere. And the lights, they are just absolutely enchanting. Thousands of bulbs decorate the tree and surrounding stalls giving it a unimaginable holiday atmosphere.
In 2019, the markets were voted the best Christmas Markets in Europe, and it is easy to see why. In fact, they are one of the best things to do in Estonia in winter in our opinion.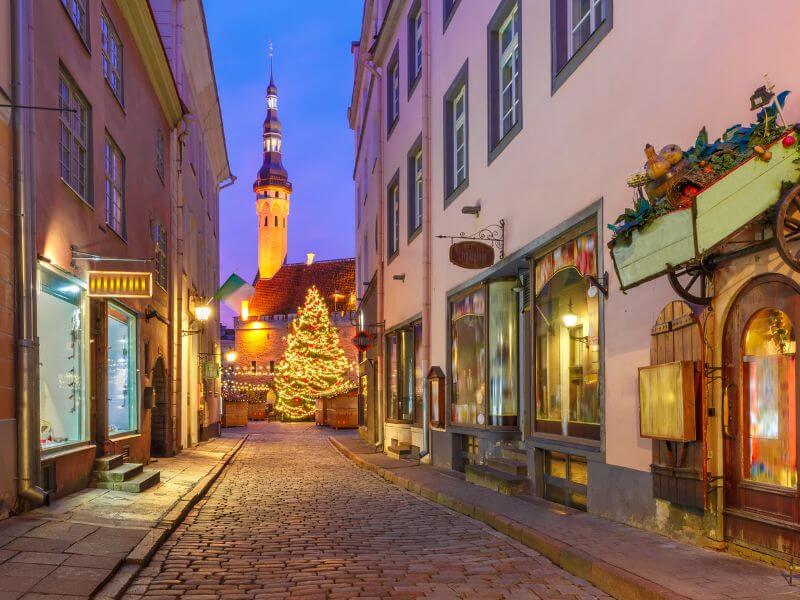 Best Viewpoints in Tallinn
Tallinn has several vantage points. Looking out from one of the viewing platforms on a crisp winter day is the best way to get a panoramic view of the city, where old and new mix in the horizon. Tallinn's Old Town was partly built on top of a hill and in addition it was protected by the city walls and a number of round watchtowers.
Toompea hill is the highest point of the old town and offers several viewpoints where one can have a beautiful panorama over the city.
Our favourite viewpoints in Tallinn include:
Kohtuotsa viewing platform
Patkuli viewing platform
Hellemann Tower
Danish King's Garden
Piiskopi viewing platform (Toom-Kooli 21)
Top of St. Olaf Church (although this is closed in winter)
Wherever you chose you will be guaranteed panoramic views of the city. You may even meet Steven the Seagull who likes to hang out and be photographed at Kohtuotsa viewing platform. He is so popular he even has his own Instagram page!
Best Bars in Tallinn
Depeche Mode Bar – Depeche Mode fans will be right at home here as the band's back catalogue will be playing on repeat. It is a unique spot and even if you aren't Depeche Mode's biggest superfan it still makes for a fun night. DM Bar is centrally located in the Old Town.
III Draakon – Fish for pickles (yes that's right!) at this medieval tavern. Enjoy hearty elk broth, six kinds of filled pastries, grilled game sausages, and the cheapest wine and beer on the town hall square! Just don't expect service with a smile as the tavern keeper will ensure that you get the full medieval experience. Toilets are not for the faint-hearted!
Manna La Roosa – Probably our favourite spot in Tallinn for a drink. Manna La Roosa is a wooden French-style villa which carries the name of an eccentric lady who lived life to the fullest. It combines colonial style with rosewood columns brought from India, trendy boho style, gypsy chic, a sense of Tivoli, pyschedelia, graffiti, carefully restored wallpaper from the 1900's, total eclecticism and decorative items without any clear purpose that seem to have ended up there by complete accident. Most importantly, the food and cocktails are amazing so be sure to add a drink here to your Tallinn itinerary.
Sessel Speakeasy – located on the second floor of a shop overlooking the main pedestrian street in Tallinn, Sessel Speakeasy offers wonderful cocktails in a quirky boho setting. Grab a window seat and just people watch.
Pudel Baar – Pudel is a popular craft beer bar in Tallinn, Estonia. There are over 14 exclusive beers on tap so if you are a lover of craft beer then, this is your place. If you would prefer a guided tour to sample some Estonian craft beer try this unique pub crawl in Tallinn.
Beer House – Beer house is a restaurant/brewery in the heart of Old Town Tallinn that will give you real Oktoberfest vibes. They produce 7 types of natural, live beer there and the decor makes you feel like you have just stepped into a Bavarian Pub. Food isn't amazing. It is more like pub grub which is fine if having a few drinks is the priority. Menu items include chicken wings and sausages and other food items related to beer drinking.
Põhjala Tap Room – Põhjala Tap Room is located in the very trendy Noblessner District of Tallinn. They serve 24 Põhjala brewed beers and international craft beers on tap paired with delicious Texan BBQ food. They also have a beer and merch shop, brewery tours and a private sauna available to rent so that you get the full experience.
Labor – If you are looking for a more upbeat and fun night out try Labor. The walls are covered with cool neon murals and the shots come in test tubes. Don't expect great service but if you are looking for a fun spot with an interesting concept and want to dance the night away in the small nightclub downstairs then, this is your place.
Sigmund Freud Bar – Sigmund Freud Bar is a more classy place to enjoy a good cocktail. Freudian issues have long driven people to drink so why not name a bar after the man himself? Skillful bartenders will make you new and trendy cocktails and there are a whole range of classic cocktails to enjoy. In addition to the great drinks, we also really liked the sophisticated style of this bar.
Whisper Sister – A very cool speakeasy bar with cocktails. In Prohibition-era United States, "whisper sisters" were brave outlaw women, who opened secret underground bars serving alcohol. The historic building at Pärnu mnt 12 has been home to a post office, a bank, a hairdresser's salon and even a bowling alley. We walked past at least 6 times before realising there was a speakeasy inside (hint you have to call the telephone number on the door). It is one of our favourite cocktail bars in Tallinn and we love the clandestine feel here.
Myshisha – if you want late night cocktails, to smoke shisha, loud music and nightclub vibes then you will love Myshisha. Non-nicotine shisha are also available.
Satumma Karaoke Bar – Due to Tallinn's proximity to the karaoke-loving nation of Finland, there are quite a few karaoke spots to be found here. Of course we had to road test them for you and you are guaranteed a fun night here. If you are looking for somewhere a little more stylish but still want to belt out those Adele tunes be sure to check out Voice Karaoke.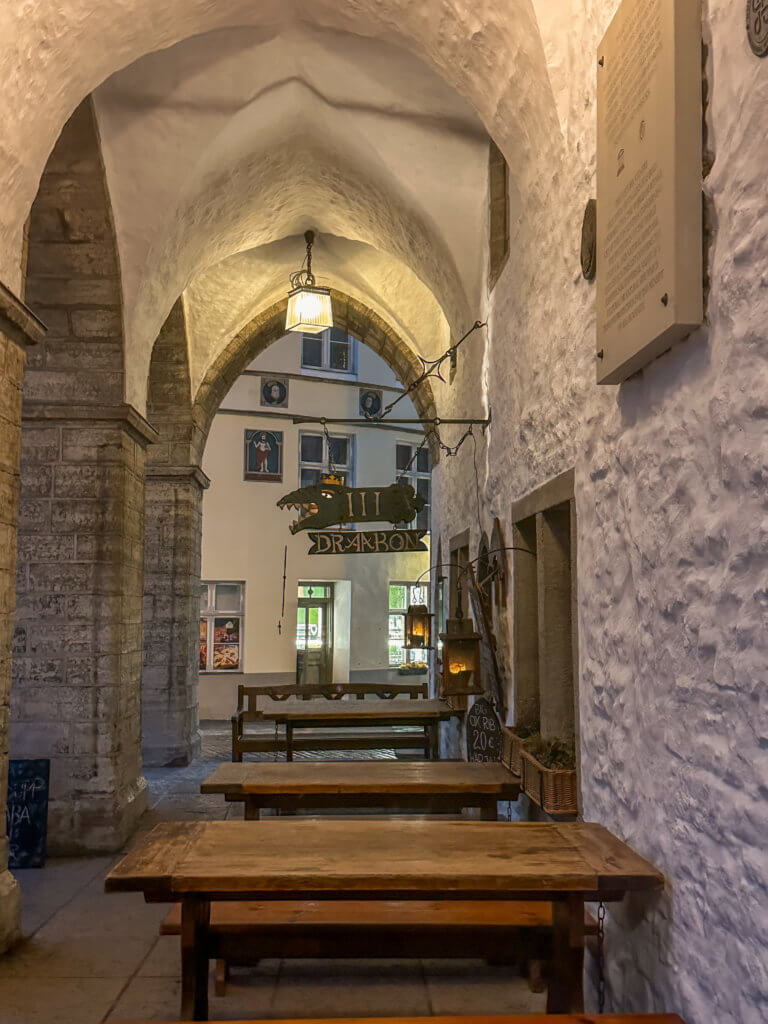 Best Places to Eat in Tallinn
Must Puudel – A kitsch restaurant/cafe and bar in Old Tallinn. The menu includes burgers, pasta and falafels and good vegan options (even if there aren't that many!). It is also a great spot for breakfast.
Tai Boh – If you are enjoying drinks in Manna La Roosa (see above) then you are going to want to head upstairs after to Tai Boh, an exquistite Asian fusion restaurant with the craziest and most incredible decor. The restaurant is run by an authentic Thai chef and the food here will send your tastebuds into a frenzy!
Olde Hansa – Step back in time at the medieval restaurant Olde Hansa located right in the main square of Old Tallinn. Famous throughout the world as the "most authentic medieval dining experience" it is a must do when in Tallinn. The medieval experience is created through a combination of dishes cooked according to 700 year old recipes. In the evening troubadours play the works of composers from the 15th century on the same instruments common in medieval times. Rooms are lit by only candlelit and you will be transported to the Hanseatic times. Dishes include elk meat, wild boar, game sausages, fresh grilled salmon, rose pudding, honey beer and homemades schnapps which will certainly warm you up during winter in Tallinn.
Lore Bistroo – Lore Bistroo is located in the Noblessner district of Tallinn, right beside the historic shipyard, and we love everything about this place! From the cosy homely decor to the tempting and eclectic menu offering good quality comfort food with a twist. We particularly loved the sharing plates and its the perfect place to enjoy a good bottle of wine with great company in front of an open fire.
Patarei Burger – Patarei Burger is a gourmet burger restaurant located in Noblessner Harbour. The main focus of the menu is burgers, and with good reason, but they also serve salads, seadfood and a variety of fries, snacks and desserts. The burgers are made in a Spanish coal oven which gives the meat a juicy taste. They also serve craft beer and cocktails.
Restaurant Rataskaevu 16 – Soak up the cosy vibes in one of Tallinn's most desired food spots, Restaurant Rataskaevu 16. Named after the address of the building, its delicious food and warm friendly atmosphere mean that it has become a firm favourite among locals and visitors to Tallinn alike. So much so that it is nearly always booked out, especially in Summer months, so booking in advance is recommended. During winter months you might be more lucky and we managed to get a reservation for an evening sitting by popping in earlier in the day to check for availability. You see, another reason to visit Tallinn in winter!
F-Hoone – We can't come to Tallinn without eating in F-Hoone in the hipster Telliskivi neighbourhood of Tallinn. Every time we come to Tallinn we find ourselves here. We just love the laid back vibe here and the food is delicious with incredible vegan options. Located in an old gentrified fabric building the vibe here is chilled and cosy. This family-friendly community meeting place at the Telliskivi Creative City attracts customers with its architectural grandeur, whimsical cuisine, and carefree and friendly atmosphere. Our favourite dishes include the sharing plates, spicy salmon and coconut soup.
Peatus – Peatus is a funky and unique restaurant also in the Telliskivi neighbourhood. It is original in that it is located in two train carriages that used to run between Moscow and Tallinn. During the day they focus on food, burgers and fries being their menu of choice, but at night Peatus comes alive with live music and DJ's. It really is the place to be.
Depoo – While we feel Depoo is probably best experienced on a warm summer evening those of you brave enough to venture out in the cold of winter can enjoy incredible street food at the food trucks and food stalls at Depoo. It is a great food market with local vendors and a hip and artsy vibe. Food merchants have built their cafes in train wagons and old sea containers and there is a selection of food from authentic fish'n'chips to real spicy Vietnamese cuisine. There is something for everyone here and in the summer you can also expect live music.
Anneli Viik Chocolate Cafe – Chocolate lovers among you will love this charming cafe. You can find Anneli Viik Chocolate Cafe at their address at Kopli 1 in the Telliskivi neighbourhood of Tallinn. Their entire collection of chocolate is handmade in-house and it is the perfect place to warm up with a tasty hot chocolate on a cold winter's day in Tallinn.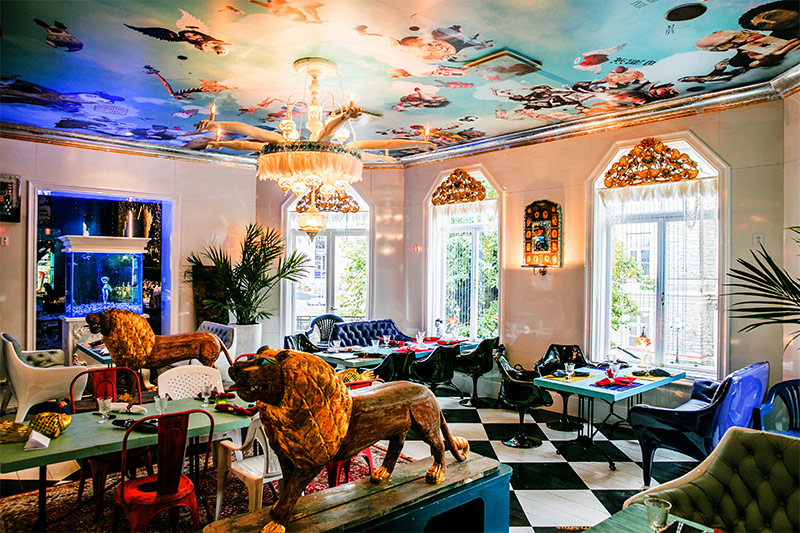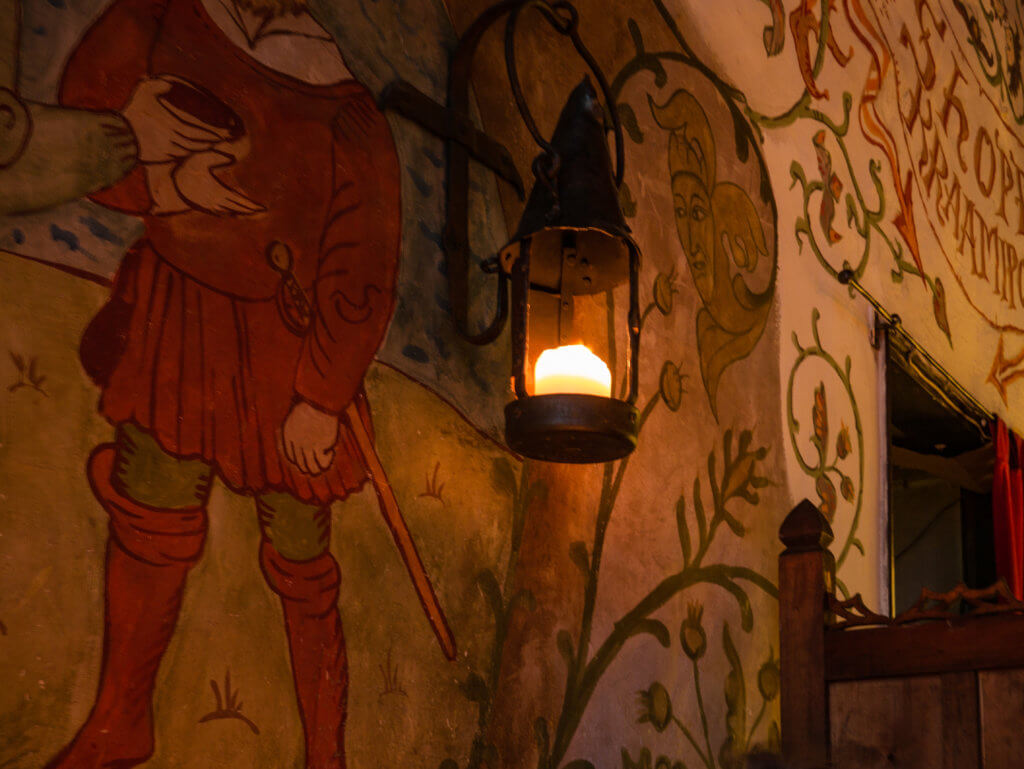 Where to stay in Tallinn in Winter
During your winter break in Tallinn we highly recommend checking out this beautiful 3 bedroom Tallinn City Apartment that is centrally located right next to the Town Hall Square in Old Town Tallinn. The apartment consists of 3 bedrooms, a living room, a fully equipped kitchen with a fridge and a coffee machine, and 1 bathroom with a shower and toiletries. It is spacious and clean and we just loved its location.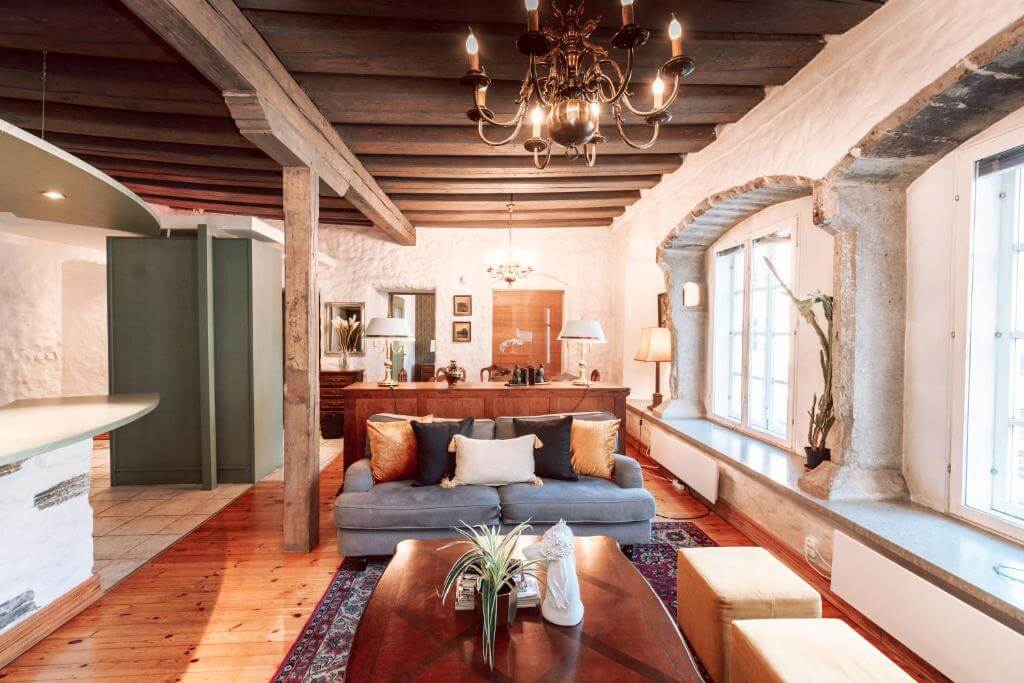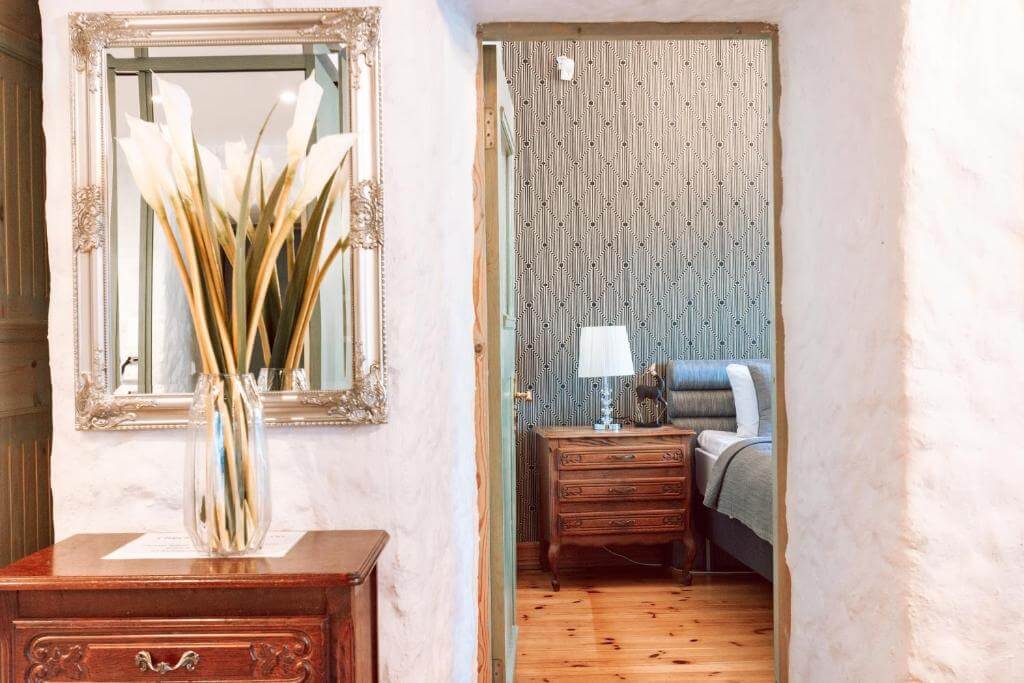 Visiting Tallinn at any time of year is incredible and our list of things to do above can be applied during any season but we think Tallinn in winter is a truly unique travel experience.
If you are looking for more winter travel inspiration check out our guide on Lucerne in winter.
We are Nicola and Ronan Lavin experts in finding unique accommodation all over the world. Nominated as top 6 travel bloggers in Ireland we are dedicated to helping you find authentic and immersive travel experiences to help you plan your perfect vacation.
**Disclaimer: This post contains affiliate links meaning that if you book through one of our links we will receive a small commission at no extra cost to you. This helps us create the wonderful travel guides that we do**
Are you new here? Join thousands of other happy readers and subscribe to All About RosaLilla blog via email. The good news is that by signing up via email you will get exclusive travel deals straight to your inbox. The only other place that we publish these deals is on Instagram stories, so be sure to signup to get the heads up on amazing travel deals to save you money when booking.
I also share everything about myself on Instagram with nothing held back so be sure to follow along there.
If you liked this then you may also like:
The best tourist attractions in Vilnius
The Ultimate Warsaw Christmas Market Guide
The Best 2 day Prague itinerary
The Best 3 day Vienna itinerary
Best Things to do at Hamburg Christmas Markets
Until next time you crazy kids!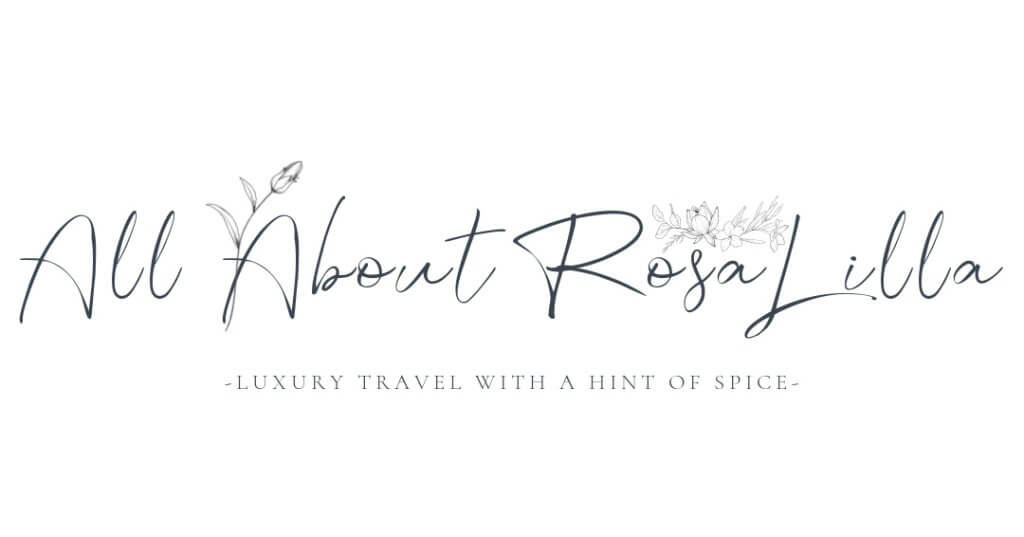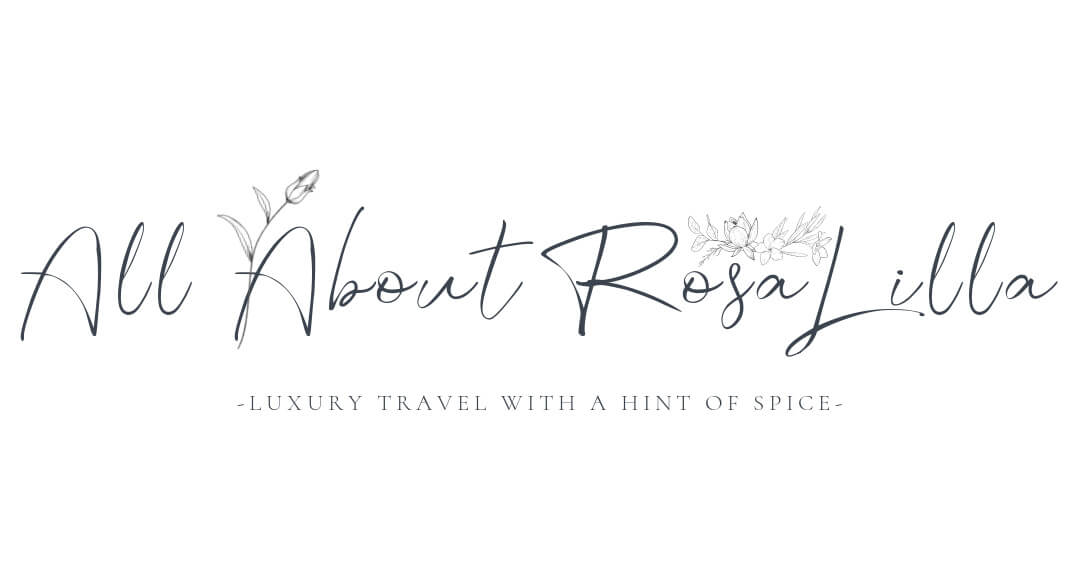 Sharing is sexy!