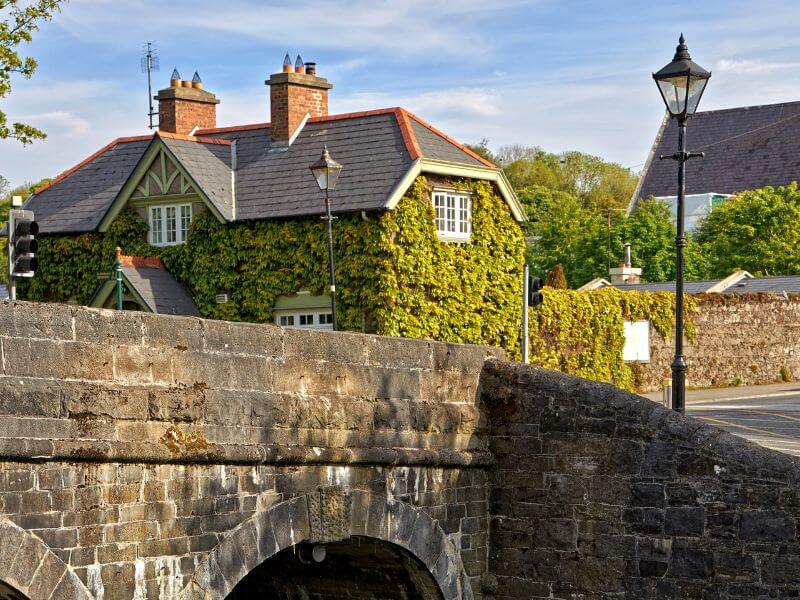 Unique Accommodation Westport Ireland
Ireland is full of incredible towns and villages but one of our favourites is the charming and picturesque town of Westport Ireland. With breathtaking and unspoiled countryside and authentic Irish culture, Westport is just waiting for you to visit. We specialise in finding unique accommodation in both Ireland and abroad and we have found 11 unique accommodation spots in Westport Ireland for your next getaway.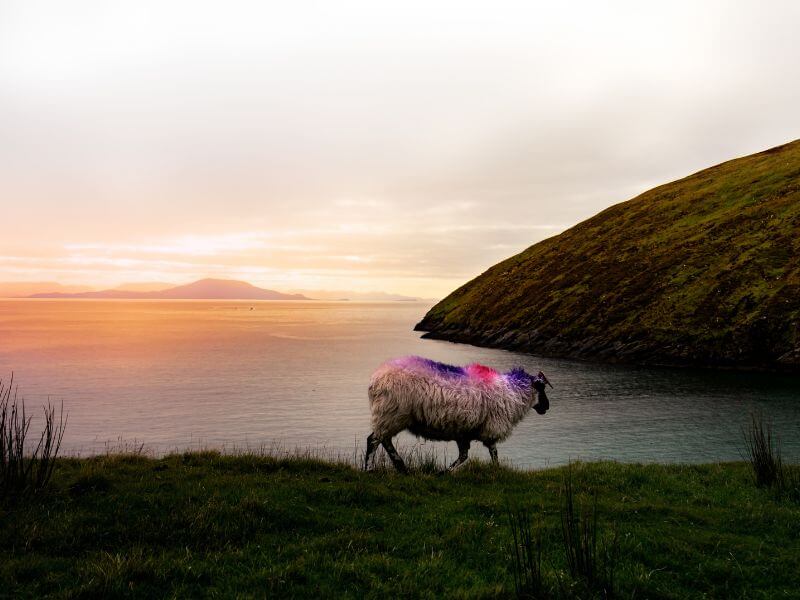 Why visit Westport, Ireland?
Westport is adorable. It feels like visiting a movie-set without it feeling like a tourist trap. The streets are lined with colourful shops, gardens overflowing with flowers, stone cottages and bridges that look like they have come straight out of the pages of a story book. If you love your food, Westport is a dream with so many incredible restaurants to choose from.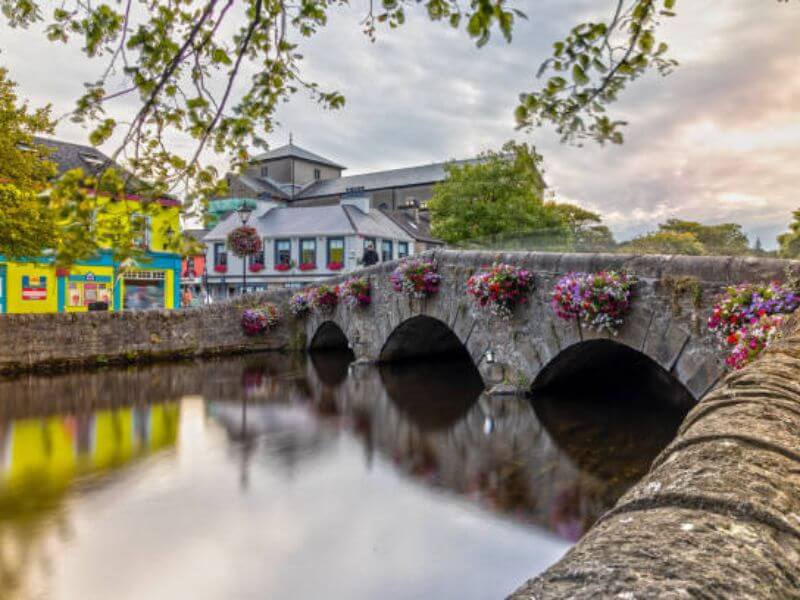 Located on the west coast of Ireland just an hour outside of Galway, Westport should definitely be on your Ireland bucket list. It's the quintessential Irish town! It offers the cultured traveller a dose of nature, heritage, history, and (fitting for Ireland) a lively and authentic pub scene. A gorgeous river flows through town with tree-lined promenades and cafés on both sides for you to enjoy.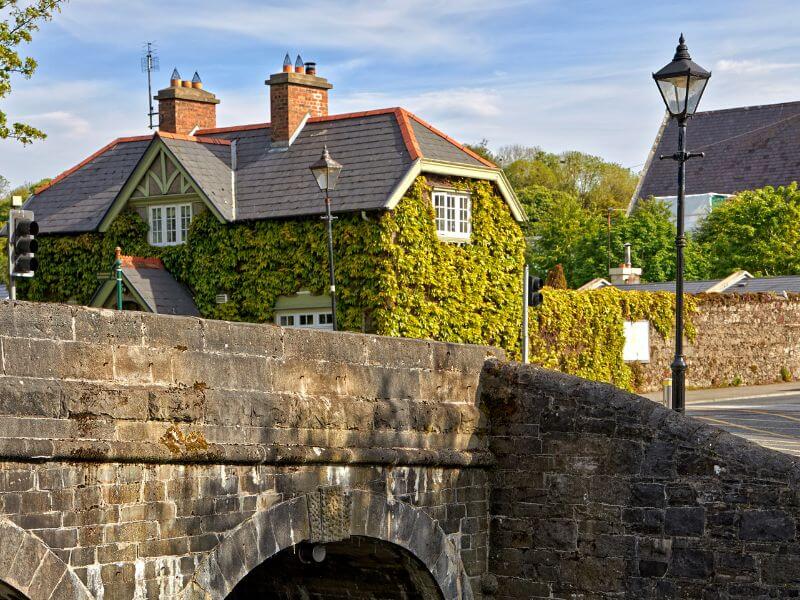 Westport in County Mayo is the perfect base for exploring Croagh Patrick, Westport House, Clew Bay, Achill Island (made famous by The Banshees of Inisherin), Downpatrick Head and Mayo's stunning beaches. Voted as the Best Place to live in Ireland, Wesport is the perfect place for a weekend break or even a longer stay. Stroll around Westport and visit the many pubs, like Matt Molloy's, restaurants and coffee shops or treat yourself to local culinary delights such as Cornrue Bread and Bean West Coffee.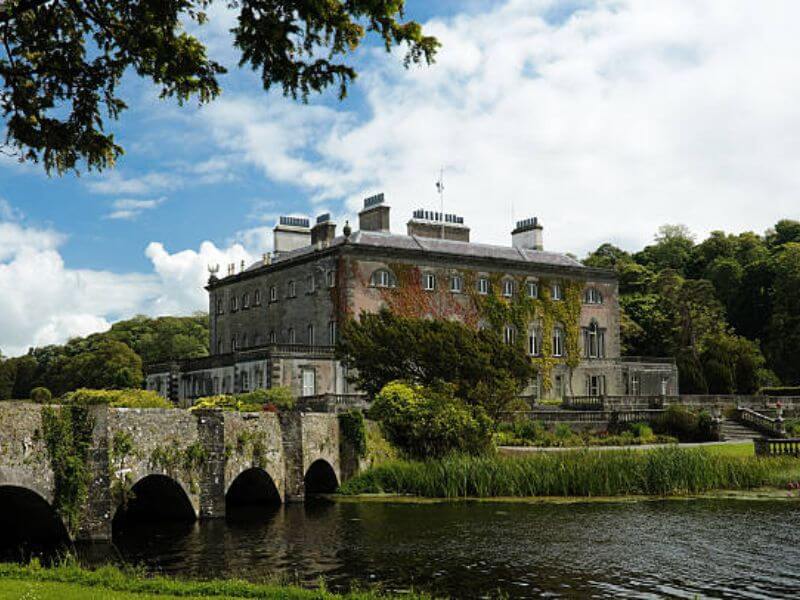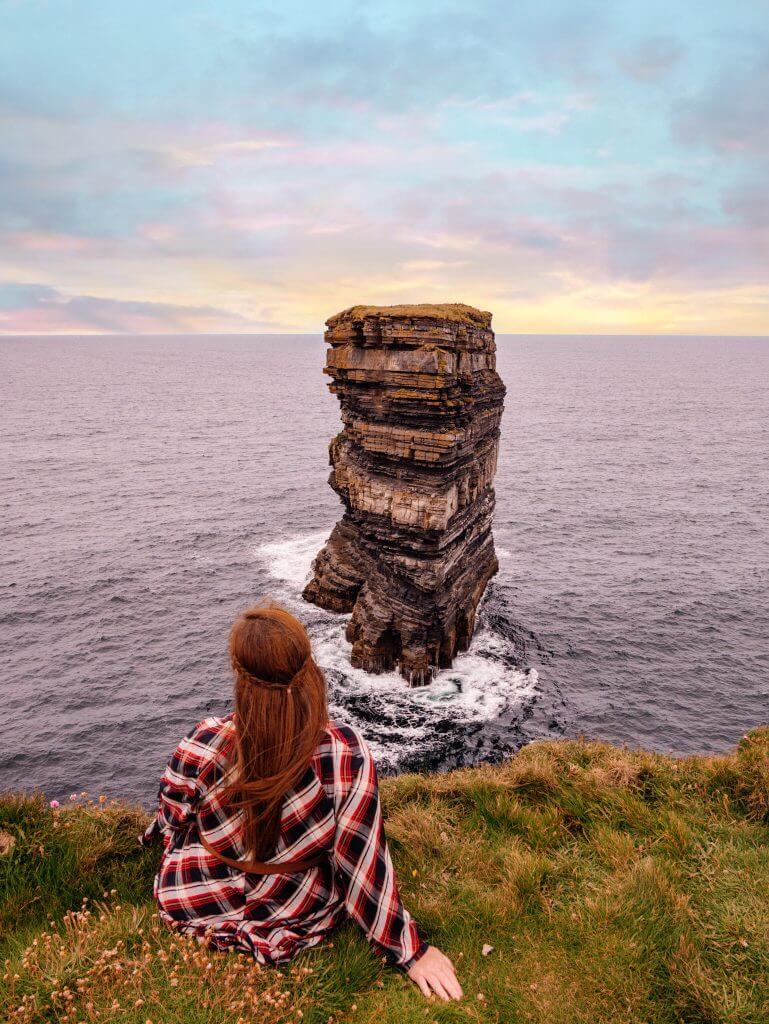 We are dedicated to helping discerning travellers, like you, to fully immerse yourself in the heart of a destination and get that authenthic experience. That is why we work hard to find you the best unique, boutique and luxurious accommodation for you to come home to after a busy day exploring the best of what the west of Ireland has to offer. Sometimes the accommodation IS the experience or at the very least it will add to your overall experience and we have found the best in Westport for you.
Unique Accommodation Westport Ireland
Here is our selection of some of the best and most unique accommodation in Westport Ireland to enhance your Ireland getaway.
The Hazel Hut is definitely for couples who really appreciate switching off and getting back to nature. Offering a terrace and a mountain view its location is sublime. You can find The Hazel Hut in Westport, 19 km from Ballymagibbon Cairn and 19 km from Westport Train Station. Set 18 km from Clew Bay Heritage Centre, the property offers a garden and free private parking.
You will feel like you are completely off grid here while still getting to appreciate the comforts of modern living. It is warm, comfortable and not to mention incredibly romantic especially at sunset. There are cooking facillities to cook a simple meal together and quite a substantial sized shower. We just loved the location and the feeling of complete seclusion while still being close enough to explore local attractions like Ballintubber Abbey and Rockfleet Castle.
Set in a secluded hillside location, Knockranny House Hotel overlooks the charming town of Westport and has breathtaking views of Croagh Patrick, Clew Bay and the beautiful Nephin Mountains. This place is so homely and you will be welcomed by a roaring open fire in the reception hall. Antique furnishings throughout create a sense of warmth and luxury. Knockranny House Hotel is certainly for couples looking for exquisite hospitality, a romantic spa break and a little bit of luxury without the enormous price tag. The food here is also incredible with its fine-dining restaurant, La Fougère, winning 2AA Rosettes for culinary excellence.
Westport Country Chalet is a beautiful, quaint little chalet in a scenic and peaceful area close to the picturesque town of Westport and within walking distance to Westport train station.This chalet is so cute and has views of Croagh Patrick from the bedroom. Westport Country Chalet comes with an equipped kitchen including fridge and toaster and a living area with a cosy sofa. There is also a TV with Netflix so you can Netflix & Chill. Bring a bottle of wine and watch the sun go down on the most adorable terrace. Local attractions include Clew Bay Heritage Centre.
Located on Distillery Road in the heart of Wesport, The Roost is a stunning boutique and unique accommodation in Westport Ireland. Divided into The Roost (main house) and two smaller accommodations The Cart House and The Garden Shed there are a number of different accommodation options available. If you are looking for accommodation for a large group in Ireland you can rent this place in its entirety and it can sleep up to 18! If you are a couple looking for a stylish getaway then there are two other boutique and individually designed accommodations that are ideal for couples. It is the perfect place to escape and unwind. The only issue is that it is so lovely you may not want to leave so our advice is to skip the restaurant, cosy up and cook yourselves a lovely meal or better yet hire a chef or order a takeaway so that you don't have to miss one minute of this beautiful place. The decor here is right up our street and is the perfect mix of old and new. The Roost gets a huge thumbs up from us!
Located just a few steps from Westport's main street The Mariner is Westport's newest boutique hotel. Surrounded by the magnificence of The Wild Atlantic Way, The Mariner sets a new standard for intimate, boutique style accommodation with a touch of contemporary luxury. This unique hotel offers 34 beautifully presented bedrooms, a welcoming reception area and The Curious Fish on-site restaurant and bar. The Curious Fish serves delicious seasonal menus in stunning surroundings, with beautiful lighting and friendly and efficient service.
The Boat Shed is a modern and stylish new accommodation in Westport. The property has been carefully designed and crafted for a unique family getaway. With 3 spacious bedrooms, 2 bathrooms, utility room, open plan kitchen and dining room and large sitting room, The Boat Shed is ideally located just 1km from Westport town. This unique accommodation is sleek and modern but also comfortable and accommodating. There is a Scandinavian feel here that we love! Kids will love the bean bags and bunk beds and adults can chill with a glass of wine on the garden furniture outside soaking up views of Croagh Patrick.
The Shore is the perfect place to relax with stunning views out to the mountains and the sea. With 5 bedrooms this house can accommodate up to 10 guests. It is perfect for groups wanting to take on the challenge of Croagh Patrick as it is only a 15 minute walk from the visitor centre and a 20 minute walk from the stunning Bertra Beach. Windsurfing, canoeing and diving can be arranged during your stay. The house has a great layout with plenty of space for guests to relax in comfort. Very comfortable beds and a wonderful well equipped kitchen makes it perfect for large groups.
If you are looking for cool accommodation then The Pink Door is it! This unique accommodation in Westport is a 3-storey townhouse located right on the water at Westport Harbour. Two of the three stunning boutique guestrooms have beautiful sea views. The decor is playful and vibrant and the house has a luxury design and a modern finish throughout. Each bedroom is playfully named. Whether its Darcy with its decorative fireplace and Japanese-inspired immersion tub or Lola with its whimsical charm and double rain head shower, you won't be disappointed by these vibrant sea-facing rooms with stunning views. To the rear of the house is Harper, all industrial and houndstooth. Its seating area is the perfect place to unwind with a glass of something after a busy day exploring what Mayo has to offer.
This charming lodge is has a stunning waterfront location in the popular Rosbeg area of Westport on the shores of the spectacular Clew Bay. Rosbeg Gate Lodge offers views of the bay and its own landscaped garden. It is perfect for a relaxing family holiday or as a base if you are on a first visit to Ireland. The holiday home consists of 3 bedrooms, a living room, a fully equipped kitchen with a fridge and a coffee machine, and 3 bathrooms with a shower and a hairdryer. Rosbeg Gate Lodge also features a flat-screen TV, a seating area, washing machine and 3 bathrooms with a bath. Be sure to enjoy some hiking or cycling in the area. One of our favourite hikes is the nearby Killary Harbour Loop Hike.
Ok, so we wouldn't necessarily classify The Wyatt Hotel as boutique or unique (it is pretty standard to be fair!) but, the location does make this a hotel worth considering during your stay in Westport. Situated right on the Octagon in Westport you can enjoy lively entertainment at this 3* hotel. As a guest at The Wyatt Hotel you will have free access to the Westport Leisure Park where you can use the swimming pool, hot tub and sauna. All rooms in the hotel are tastefully and simply decorated, and the delightful bistro-style Wyatt restaurant and JW's brasserie are perfect for an enjoyable meal. Cobblers Bar & Courtyard also allows you to enjoy a Westport welcome over a relaxing drink.
Perfect for a couple night away in Westport this Delightful Shepherds Hut is within walking distance of Westport's bars and resturants. Cosy up in this tastefully styled Shepherds Hut that is perfect for a short stay. There are lots of lovely touches and attention to detail in this unique accommodation and it even comes with its own terrace to sit and enjoy a drink in the sunshine. If you do visit in the Summer you will also be able to enjoy a beautiful garden of wildflowers. Guests are greeted with a welcome treat of wine and chocolate and it always amazes us how a space so small can honestly meet all your needs. Just perfect for a romantic getaway.
Are you ready for your Westport getaway?
We really hope you enjoy this round-up of unique accommodation Westport Ireland. The little town is so colourful and picturesque and it is easy to see why it was voted as best place to live in Ireland. So don't wait to book a break in this vibrant town.
Are you new here? Join thousands of other happy readers and subscribe to All About RosaLilla blog via email. The good news is that by signing up via email you will get exclusive travel deals straight to your inbox. The only other place that we publish these deals is on Instagram stories, so be sure to signup to get the heads up on amazing travel deals to save you money when booking.
I also share everything about myself on Instagram with nothing held back so be sure to follow along there.
If you liked this then you may also like:
15 of the best Galway city pubs
Staycation Ireland Ideas. Top 10 things to do in Donegal
Until next time you crazy kids!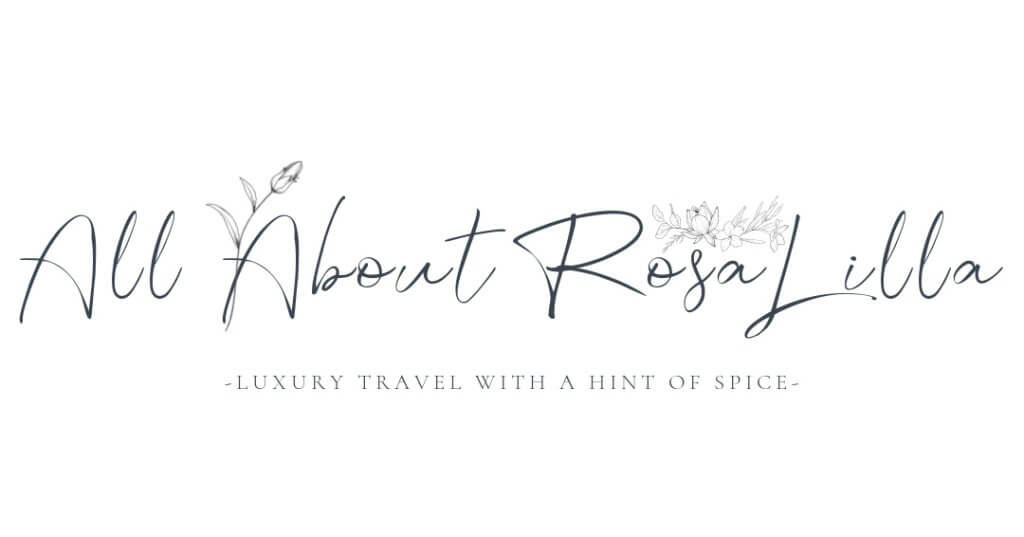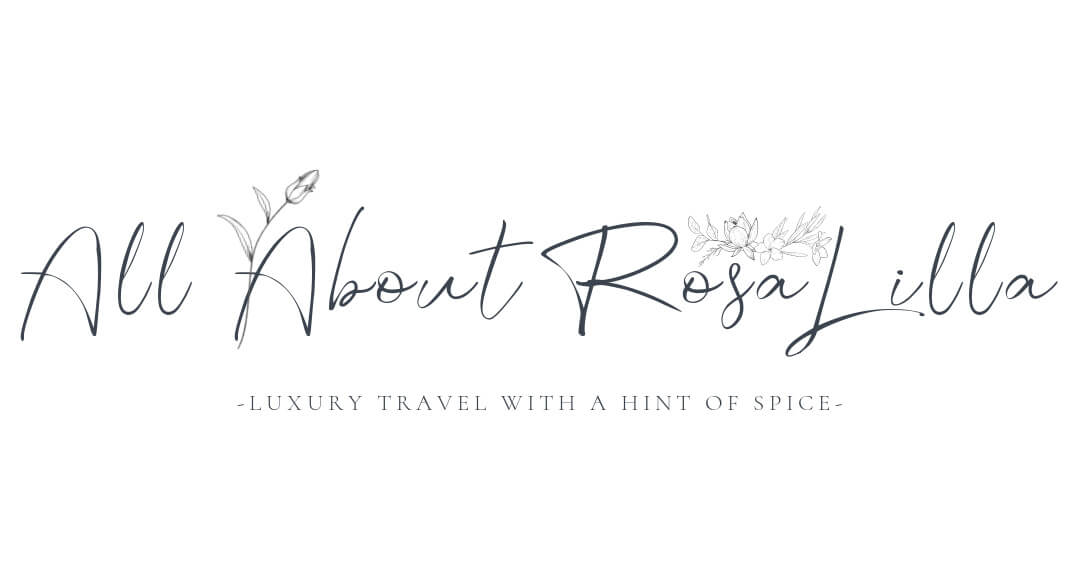 Sharing is sexy!