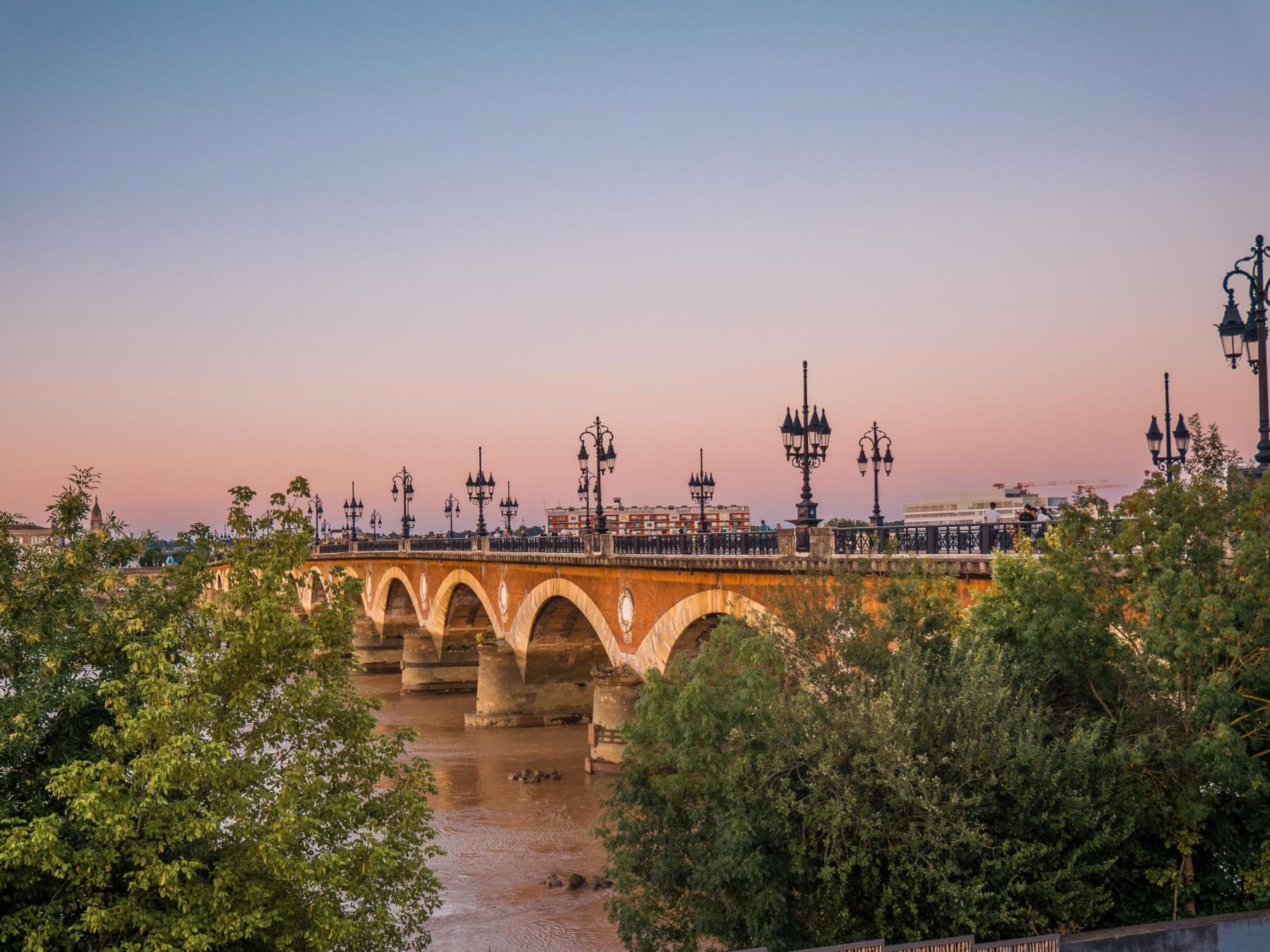 Best places to stay in Bordeaux city centre
Bordeaux is a beautiful authentic French city that should be on everyone's travel bucket list. Bordeaux is everything Paris should be and offers all of the same romance associated with France's capital city. Sitting elegantly on the crescent-shaped Garonne river in south-west France, Bordeaux boasts a beautiful blend of classical charm and modern innovation. With its extraordinary 18th-century quays and squares, and fabulous buildings made from a beguiling honey-coloured stone there will be lots of incredible things to do during your 2 day Bordeaux itinerary but we are here to help you decide where to stay in Bordeaux city centre.
Bordeaux is relatively easy to get to from any of France's major cities. From trains, buses or even private car hire there are many ways to get from Paris to Bordeaux.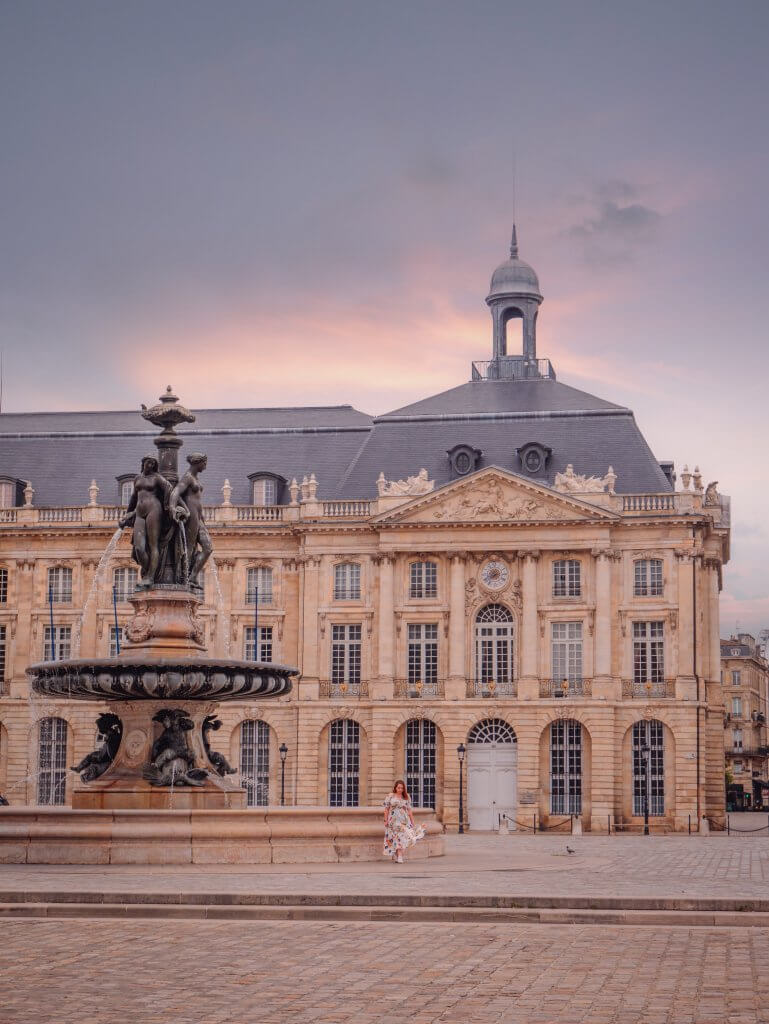 Where to stay in Bordeaux city centre
Bordeaux is a very popular city to visit and there is an incredible choice of places to stay in Bordeaux. It can be quite daunting to narrow down the search and ensure that you are spending your hard earned money on quality accommodation. Travelling is good for the soul and if you have travelled frequently you will know that not all hotels offer good value for money and finding a good hotel can be a difficult task.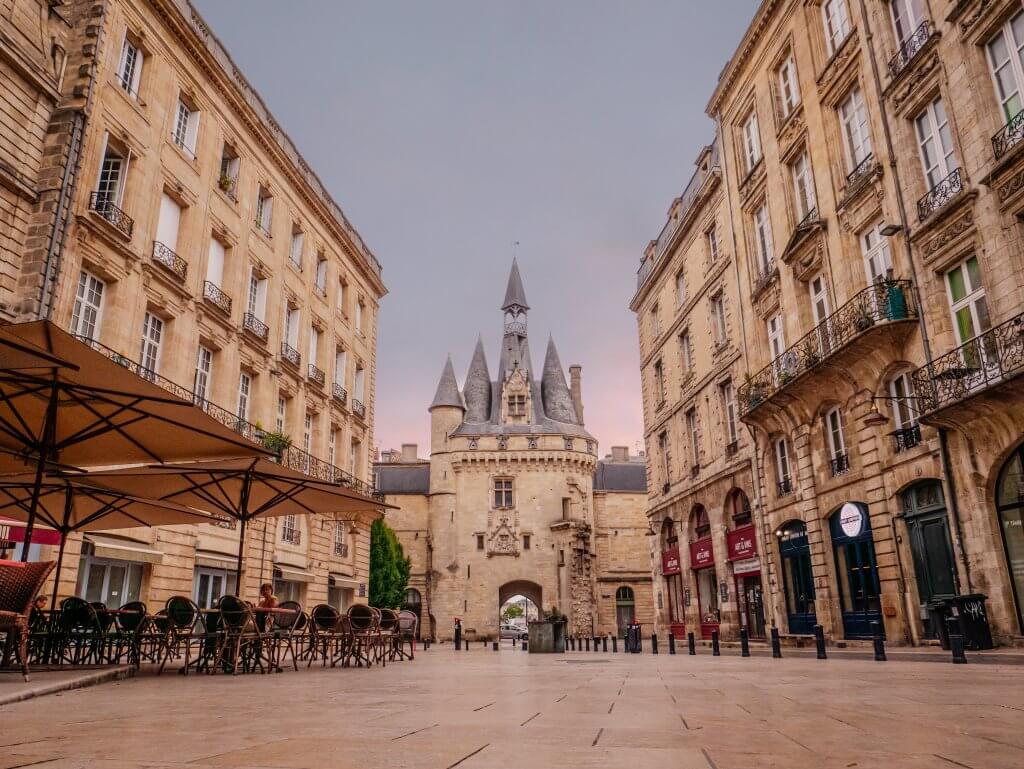 We have done all of that research for you and narrowed down the best places to stay during your Bordeaux trip. This guide lists exactly where to stay in Bordeaux taking into consideration all budgets. We have listed the properties from most afforable to more expensive to help you decide where to stay in Bordeaux.
Disclaimer: This post contains affiliate links meaning that if you book a hotel through our link we will receive a small commission at no cost to you. By supporting us and booking through our links (it will cost you nothing) you allow us to continue the creative work we do at All About RosaLilla and produce these helpful travel guides.
Top Tip: The best way to explore Bordeaux is by purchasing a Bordeaux city pass. Not only will you get one free guided tour of the city (we recommend the river cruise), free access to over 15 museums, you will also get unlimited access to public transport during your time in the city.
The best accommodation in Bordeaux city centre
If you are looking for an affordable and eco-friendly place to stay in Bordeaux then you need to check out the village style district on the right bank of Bordeaux. Located in the Bastide Niel eco-district, a stone's throw from the Botanical Garden and Angéliques Park it combines the comforts of a hotel with a youth hostel feel making it an affordable place to stay in Bordeaux.
This beautiful flat is located in the historic centre of Bordeaux, Welkeys. Welkeys is set in the Saint-Michel district of Bordeaux, 200m from Saint-Michel Basilica, 300m from the iconic Pont de Pierre and 500m from Grosse Cloche Bordeaux. Featuring river and city views, this apartment also features free Wi-Fi.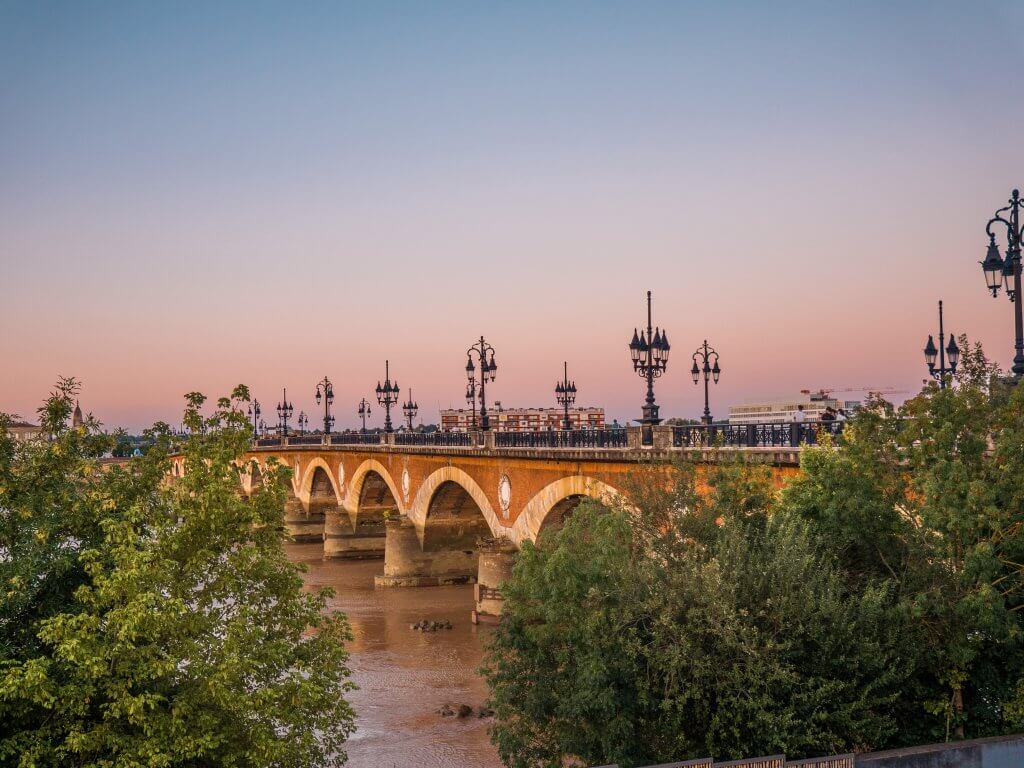 The apartment has one bedroom, a TV, an equipped kitchen with a dishwasher and a microwave, a washing machine, and one bathroom with a shower. Towels and bed linen are offered. It is beautifully decorated throughout. Popular points of interest near the apartment include Museum of Aquitaine, Place de la Bourse and Saint-André Cathedral. The nearest airport is Mérignac Airport, 11km from this beautiful flat in the historic district of Bordeaux.
This lovely little studio apartment in the centre of Bordeaux overlooks the main shopping street Rue St. Catherine. Entirely pedestrianised and over 1km long it is the busiest shopping street in this beautiful French city. It is also one of the oldest thoroughfares in the city.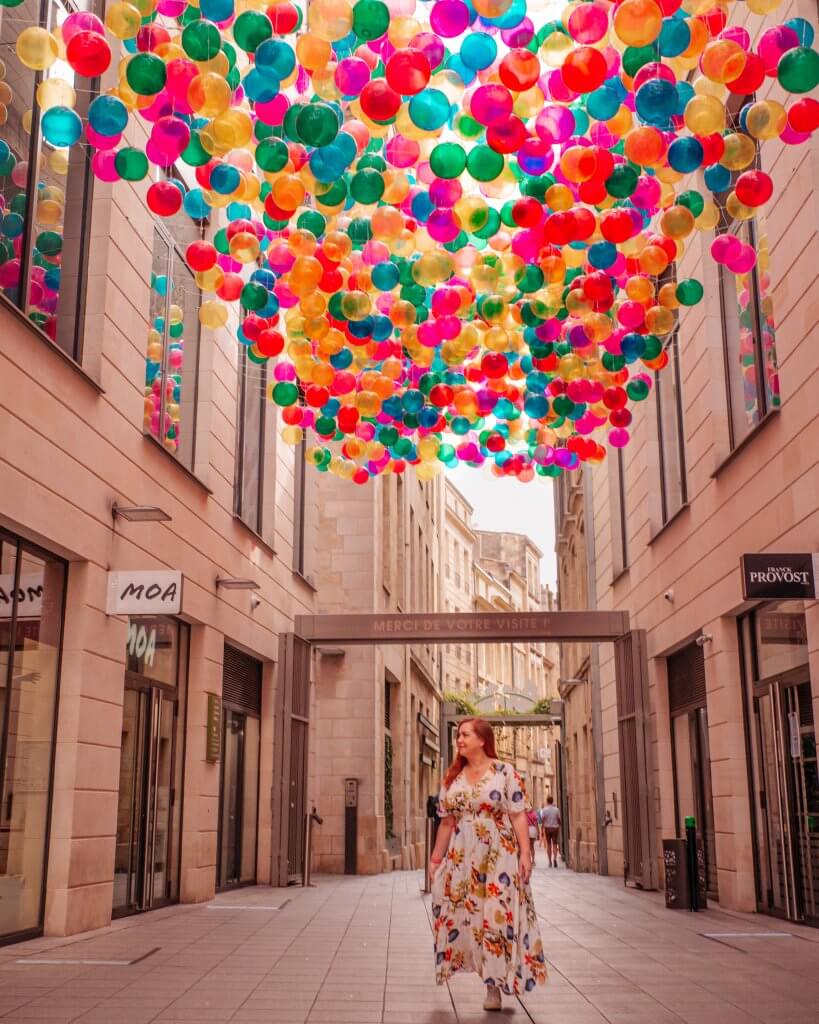 The property has a real French vibe and is beautifully decorated. The apartment is small but perfectly adequate for a couple wanting to enjoy a romantic break in Bordeaux. The accommodation has free Wi-Fi, comes with a TV and a private bathroom with shower and a hairdryer, while the kitchen features a microwave, a fridge and a toaster.
Enjoy your stay in the heart of Bordeaux by staying in a central location just across from the Gare Saint Jean (Bordeaux's main train station) at the Best Western Hotel in Bordeaux city centre. You can enjoy the beautiful architecture of the 18th century in this area of Bordeaux. We did find that although this hotel is lovely, the area surrounding Gare Saint Jean can be a little seedy, especially at night, which is probably why it is more affordable to stay in this area.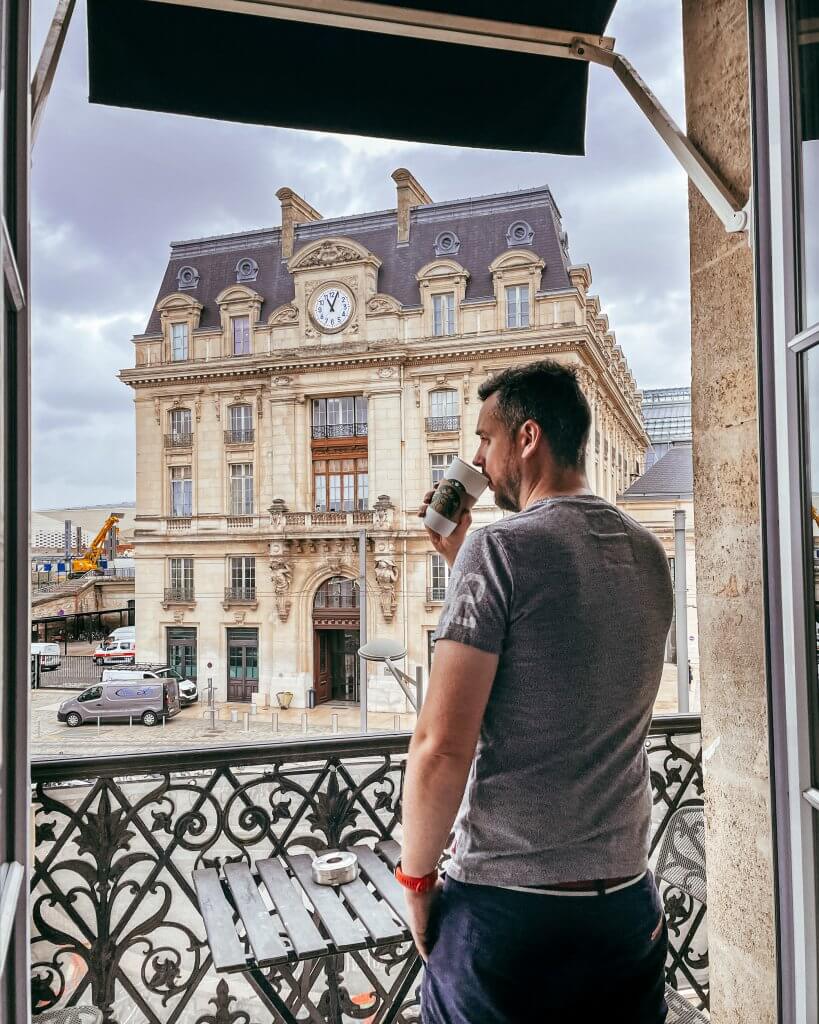 Combining comfort, modernity and style, all the rooms in the Best Western Plus Gare Saint Jean are equipped with complete bathrooms (bath or showers), a desk, television, direct telephone, Wi-Fi and mini-bar. You will also find a Nespresso coffee machine and an iPod dock in your room. The private bathroom includes a hairdryer, free toiletries and mist-free mirror.
A buffet breakfast including fresh pastries and home-made cake is served every morning. You can order a drink at the bar or purchase regional products and local wines from the gift shop. We highly recommend doing this, Bordeaux is the city of wine after all!
The tram stop beside the hotel provides access to the National Customs Museum, and Bordeaux-Mérignac Airport is just 15km away. The bus stop that takes you directly to the airport can be found just outside the main train station at Bordeaux, so this hotel is conveniently located.
The name is of this lovely hotel a little pun in French. L'hôtel Particulier not only means 'grand townhouse', it can also be read as a 'very special hotel'. True on both counts; it's a laid-back, boutique hideaway that's great for seeing the sights of the city.
The location of this hotel is perfect for exploring Bordeaux. Right in the centre between the Grand Théâtre and Saint-Andre's Cathedral, it's on a quiet pedestrian street even though the tram runs right past your door. But don't worry you will not be woken by the rumblings of the tram as it passes, it is extremely quiet and you will not hear it. From here it's a five-minute walk to many of the sights, to shopping on the Cours de l'Intendance, to busy Place Gambetta or to the chic bars and restaurants behind Place de la Bourse.
The hotel provides luxurious accommodation while still retaining a homely feel. It is a charming, typically French building that once was the home of a cardinal. It retains many of the original features, such as original doors and windows and other features of this 19th century building were carefully restored. One beautiful feature of this hotel is a classic French wire-cage lift. You can choose to stay in a choice of hotel rooms or beautiful apartments on site.
This aparthotel is centrally located just steps from Musee des Beaux-Arts and 3 minutes by foot from Place Gambetta. This 4-star aparthotel is located close to the Palais de Justice and Grand Theatre Opera National of Bordeaux.
The decor style is minimalistic and it is excellent value for money especially considering the central location. Guests can use facilities in Aparthotel Adagio such as the sauna, steam room, fitness centre and there is free Wi-Fi. Each apartment is equipped with satellite TV and an equipped kitchen with table and chairs. The one-bedroom apartments offer a separate living room.
Breakfast is prepared every morning and served in the breakfast room at the Aparthotel Adagio Bordeaux Gambetta. This property is particularly good for those travelling to Bordeaux on business.
Located across from the Garonne river, a short walk from Gare Saint-Jean the main train station of the city, this hotel offers a wonderful location. The contemporary design and the breathtaking view of the Garonne make the Hilton Garden Inn a perfect base for exploring Bordeaux.
The hotel boasts a total of 166 spacious and comfortable rooms, 17 of which are luxury suites and 5 rooms adapted for persons with reduced mobility. It is a good place to stay for those of you travelling with chronic illness, like me. It is a great place to stay with family as there are family rooms available. Bedrooms are equipped with a desk, a flat-screen TV and a private bathroom. The hotel has a very stylish contemporary design.
Make sure that you stop by Babette for brunch, all-day dining and a unique concept store. You can also enjoy evening room service at the hotel.
We felt safe during our time there but please bear in mind that the area can seem a little seedy at night.
The 19th-century building of L'Apparthôtel Particulier is located in the city centre of Bordeaux, just 100m from Saint André Cathedral. Most of the apartments have beautiful views of the courtyard. The stylish apartments include an LCD TV as well as an equipped kitchen with a coffee machine and a kettle. Each apartment has a private bathroom with a shower and toiletries. Gambetta Tram Stop is 150m away for ease of exploring the city.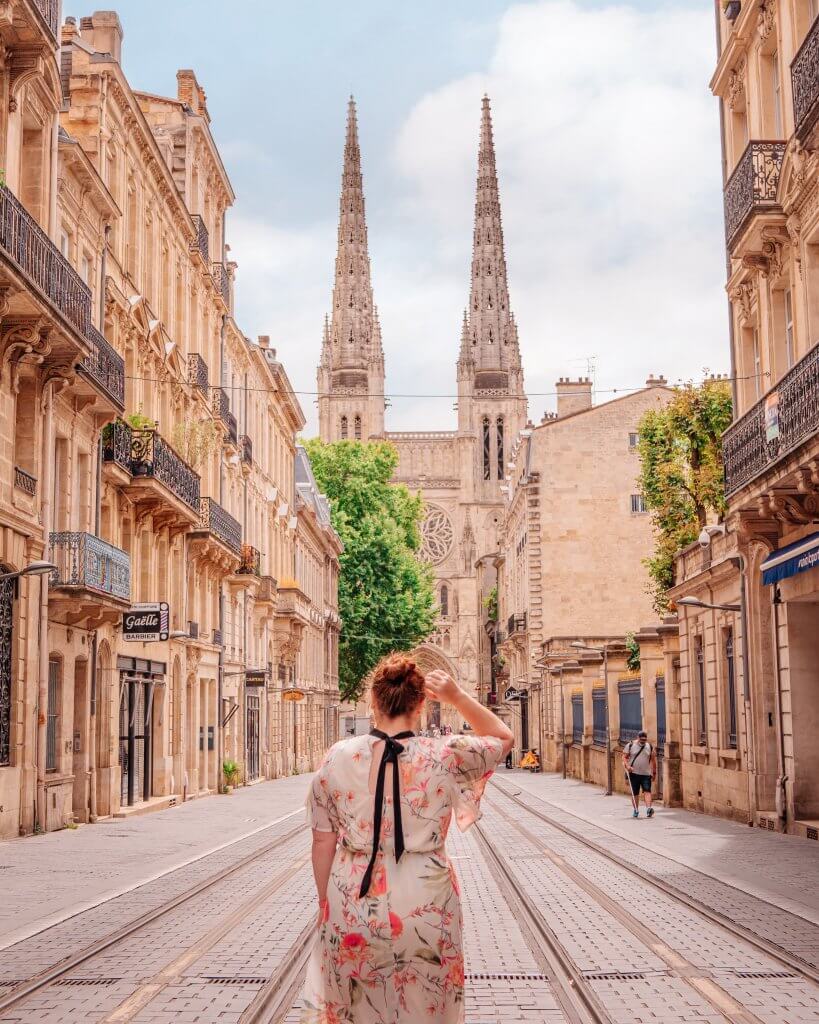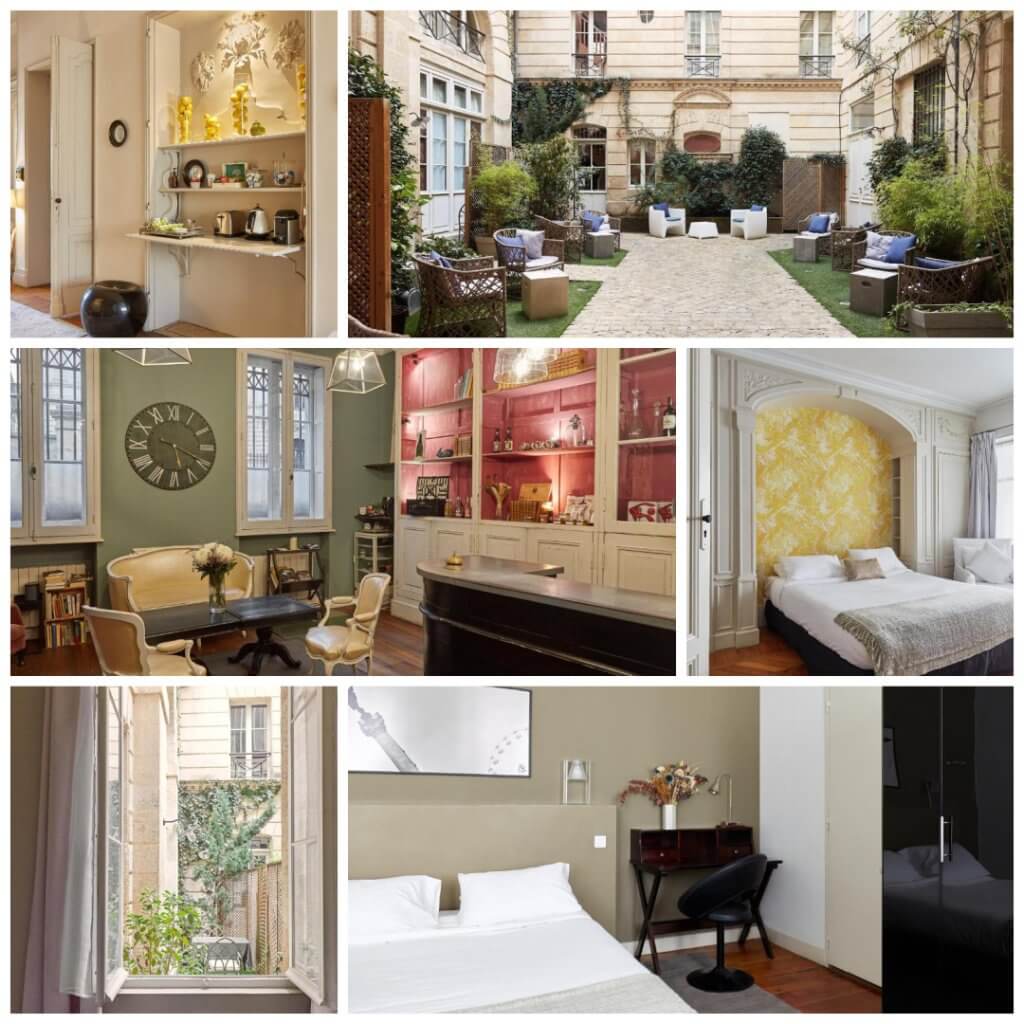 La Maison Bord'eaux is a former coaching inn that has been welcoming travellers, messengers and couriers since the 18th century. It is situated in the very heart of Bordeaux opposite the ruins of Palais Gallien. The decor offers a combination of high-quality materials, layered textures and attractive colour schemes that adds to the luxurious feel of this property.
Despite the luxurious feel and tailor-made services that this hotel offers it is actually quite affordable. Parts of the hotel such as the old stables and the stunning interior courtyard feel like stepping back in time while other parts are new and modern. There has been a recent addition of a new building made of steel, glass and aluminium. All of which means that Maison Bord'eaux is current, infusing a dash of modernity while maintaining all its authenticity. It is the perfect place to escape the hustle and bustle of the city.
Each spacious guest room at the Maison Bord'eaux has a private bathroom with bathrobes. Rooms are also equipped with satellite TV and tea and coffee making facilities. A continental breakfast is available every morning, served in the Avant-Garde dining room, or on the grounds during the summer. Guests can enjoy regional wines in the Maison Bord'eaux and the hotel organises tours of the city and the vineyards of Saint-Emilion and Médoc.
Hotel Konti is a chic & trendy hotel in the Golden Triangle of Bordeaux. It is a mix of sophisticated design and eclectic vintage details. Before becoming Le Continental and then rebranded as Le Konti, the hotel was known as the 'Coq d'Or'. In 1912, this large brasserie with its ballroom topped with rooms was the meeting place for theatre goers after a show.
Its volumes and neo-classical facade bear witness to this golden age, in whose footsteps the interior designer Oscar Lucien walks. Discover this amazing universe by booking a room and step back in time by experiencing the Bordeaux of this golden era.
The soundproofed, air-conditioned rooms feature satellite TV and facilities for making hot drinks. A hairdryer is included in the private bathrooms. Fresh drinks for children and adults are offered to guests and a coffee machine to prepare organic coffee is at disposal in the hotel's lobby.
One of the trendier hotels in Bordeaux is the former Institute of Zoology. In a building composed of 3 wings and an interior garden, this luxury Boutique Hotel is the perfect base for your holiday in Bordeaux.
Located in the city centre of Bordeaux, a few steps away from the Bordeaux train station, this historical building, takes you on a unique journey. There are reminders of the buildings origins as the Institute of Zoology throughout the hotel with inspiration taken from the natural sciences in the hotel's design.
You will experience comfort and enjoyment during your stay here whether it is during drinks at the rooftop bar or a city break in the Gironde's capital, Bordeaux. The luxury and cosy warmth of the hotel La Zoologie, the expertise of the staff, the quality of food served, the comfort of the rooms and the staff's unique knowledge of Bordeaux will make you feel like a real Bordelais.
This five star apartment is situated 0.5km from Grand Theatre de Bordeaux and the airport is only 6km away. The apartment has free Wi-Fi and also has a full kitchen fitted with an electric kettle, a microwave and refrigerator. The apartment is very well-located, clean, nicely furnished with high ceilings and a terrace with rooftop views over the city.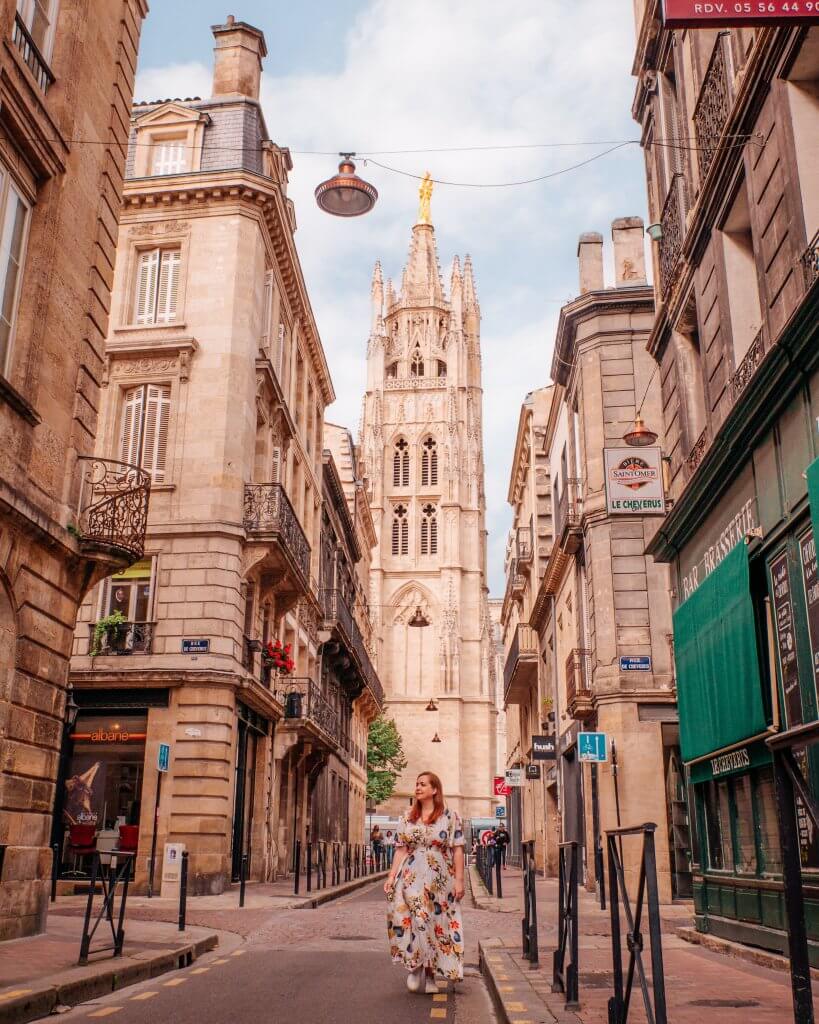 Major Bordeaux sights, such as the town square, Place Pey Berland and the beautiful mansion Museum of Decorative Arts & Design are located within walking distance of the apartment. The crumbling ruins of Le Palais Gallien also known as the amphitheatre of Bordeaux are under 11 minutes walk away. Le Grand Cafe treats guests with French and European meals and lies within 150m from the property.
A television with satellite channels and a safe are available in every unit. Beds are dressed in top quality linens and hypoallergenic pillows. There is also the convenience of a washer/dryer in each apartment.
We really hope you enjoy this round-up of where to stay in Bordeaux city centre. The entire city of Bordeaux feels like a fairytale with its rustic stone walls, and high rise majestic buildings. It is easy to see why it is a UNESCO World Heritage Site and you honestly feel like you have stepped inside the pages of a story book there. So don't wait to book a city break in this beautiful city.
Are you new here? Join thousands of other happy readers and subscribe to All about RosaLilla blog via email. The good news is that by signing up via email you will get exclusive travel deals straight to your inbox. The only other place that we publish these deals is on Instagram stories, so be sure to signup to get the heads up on amazing travel deals to save you money when booking.
I also share everything about myself on Instagram with nothing held back so be sure to follow along there.
If you liked this you may also like:
How to write a hotel pitch and secure free accommodation as a travel blogger
Mosaic House Design Hotel Prague Review
Luxury hotels Ireland. What it is really like to stay in Ashford Castle
25 of the best Airbnbs in Ireland for groups
Until next time you crazy kids!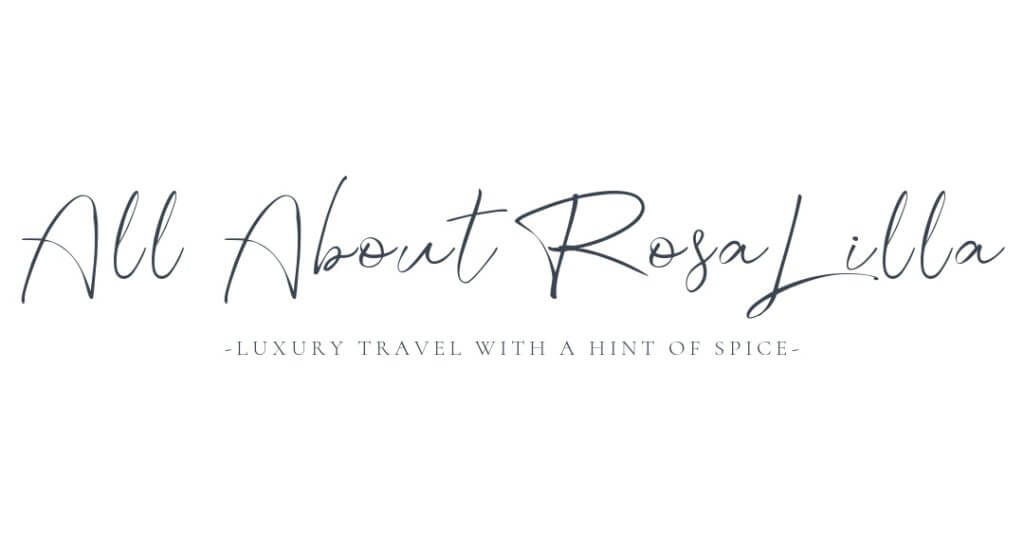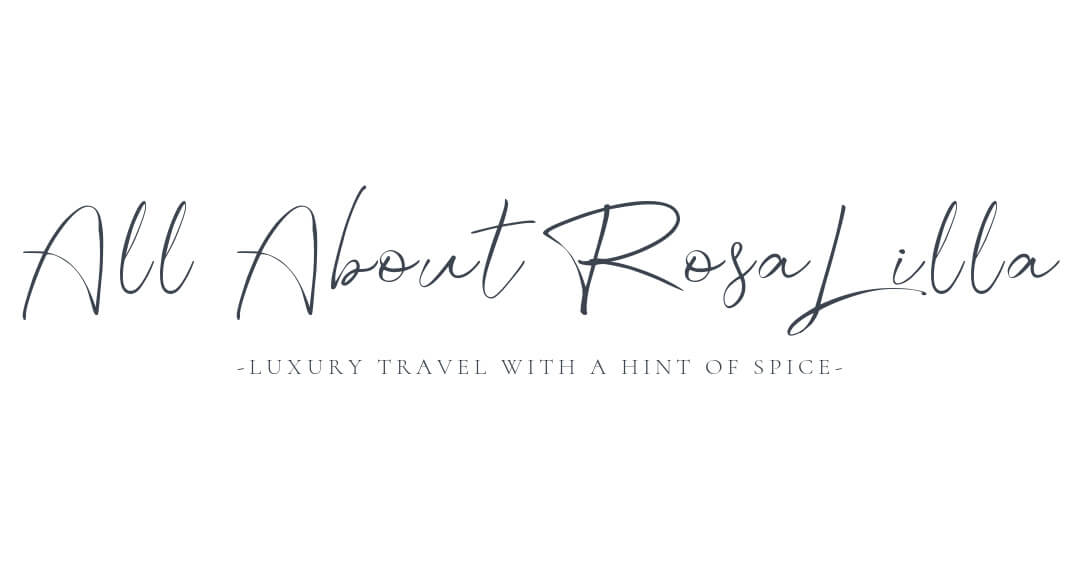 Sharing is sexy!