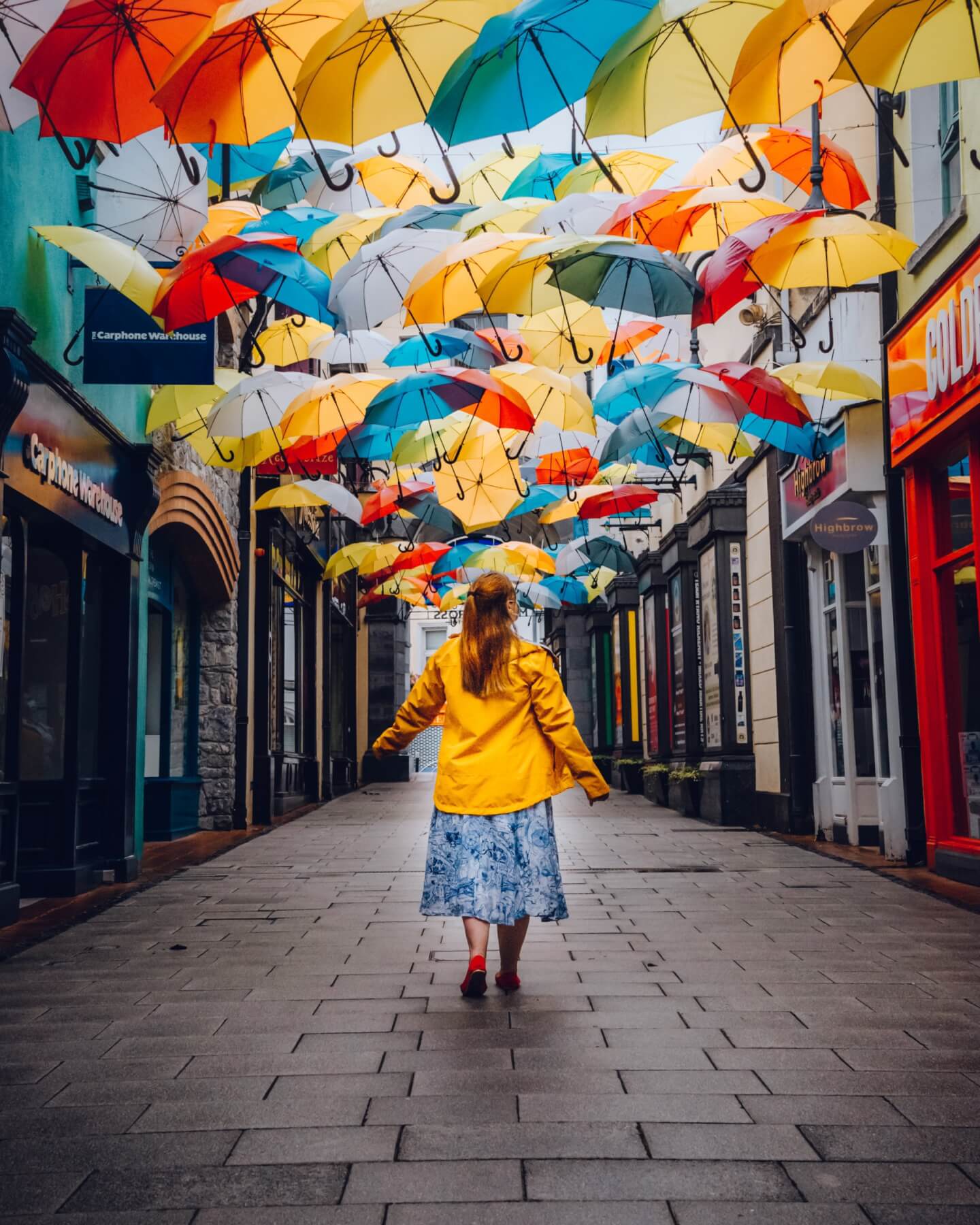 If you are wondering how to spend the best weekend in Kilkenny then this guide is for you. We will be breaking down the most fun things to do in Kilkenny with this 3 day Kilkenny itinerary perfect to fit into a weekend so that you get the most out of your Kilkenny trip.
Lately everyone is dreaming of an Ireland staycation. There really is no reason to leave the Emerald Isle. With its rolling green hills, staggering seaside cliffs, golden beaches that go on for miles and of course the world renowned Irish craic you wouldn't want to be anywhere else in the world. And if you are looking for that famous Irish charm you will most certainly find it in Kilkenny.
Kilkenny is a city with a long history. For a short time it was once the capital of Ireland in the 17th century. It is a city located in the southern part of Ireland surrounded by three major rivers that run through the town. One of the very few things that I remember about primary school geography was learning about the Three Sisters (probably because there were three girls in my house), the rivers Nore, Suir and Barrow.
Spend the perfect weekend in Kilkenny city
Kilkenny has a rich medieval heritage visible as you walk along its narrow streetscapes, historical buildings and landmarks. From Kilkenny Castle to St Canice's cathedral and everything in between we want to show you how to spend the perfect weekend in Kilkenny.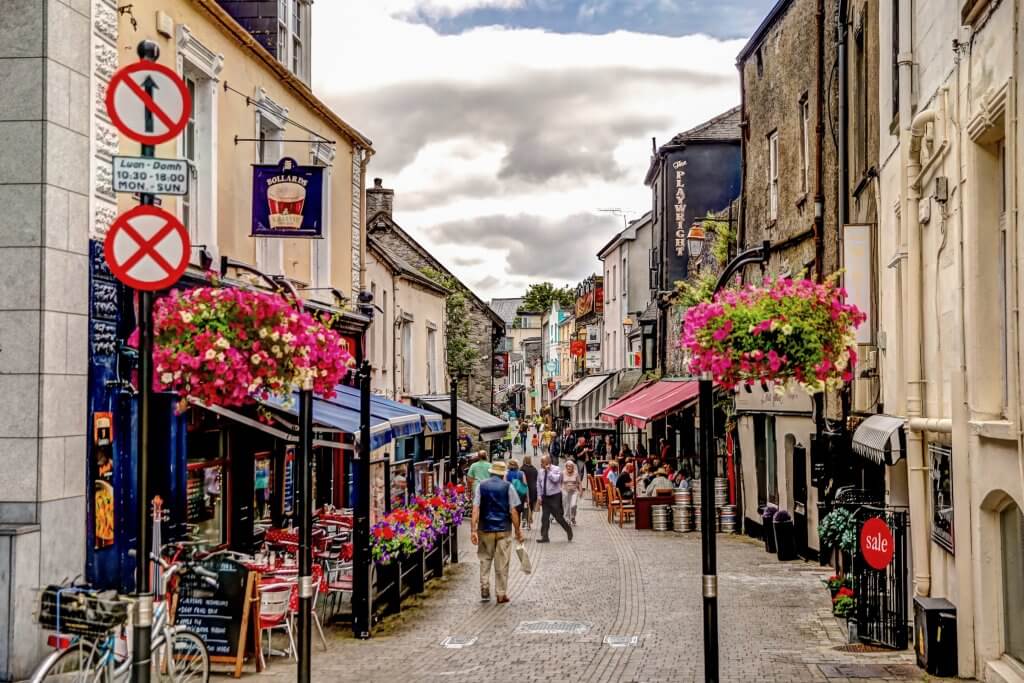 One of the best things about Kilkenny is that you can explore everything that the city has to offer on foot. On warm summer evenings the city pulses with energy, and by day you can meander around the Georgian High Street and shuffle down the adjorning narrow lanes known as "Slips". The city is just asking to be explored.
Weekend in Kilkenny itinerary – Day 1
1pm – Check in to the Lyrath Estate
The perfect weekend in Kilkenny begins with a stay in the luxurious five star Lyrath Estate and Spa. This is a hotel unlike anywhere else. The grounds of the hotel are spread over 170 acres of Irish countryside, boasting picturesque lakes, historic gardens and emerald woodlands. It is a remarkable, unforgetable experience to stay in the Lyrath Estate and Spa because this hotel offers the absolute best of both worlds, combining old and new architecture. It is a definitive country resort, located just outside Kilkenny city, the medieval heart of Ireland.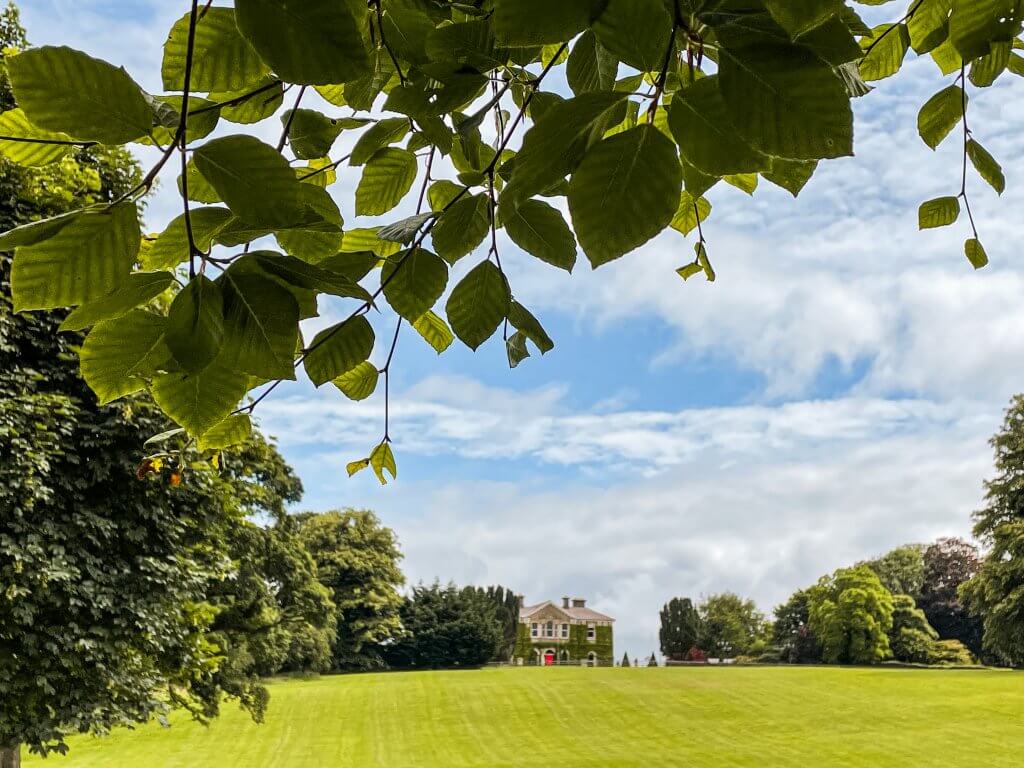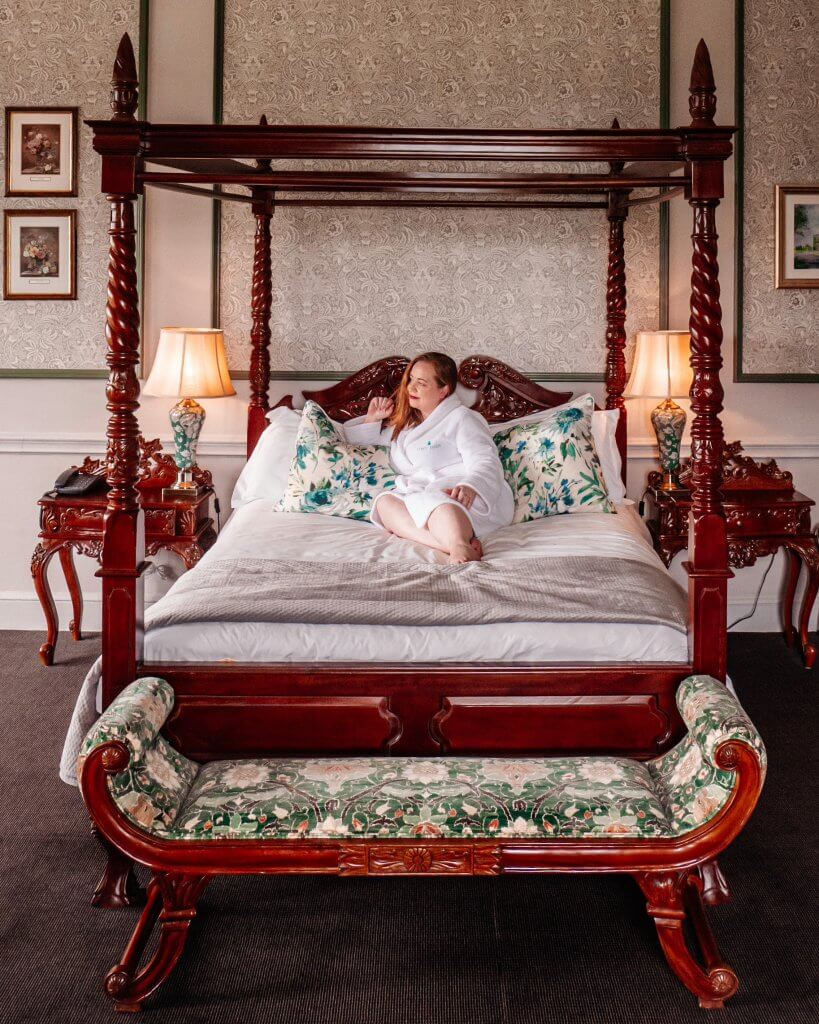 The historic 17th century estate house sits elegantly alongside its modern-day extension, demonstrating the perfect blend of old and new. The Lyrath Estate is home to 139 luxurious bedrooms, the beautiful and multi-award-winning Oasis Spa and the Kilkenny Convention Centre.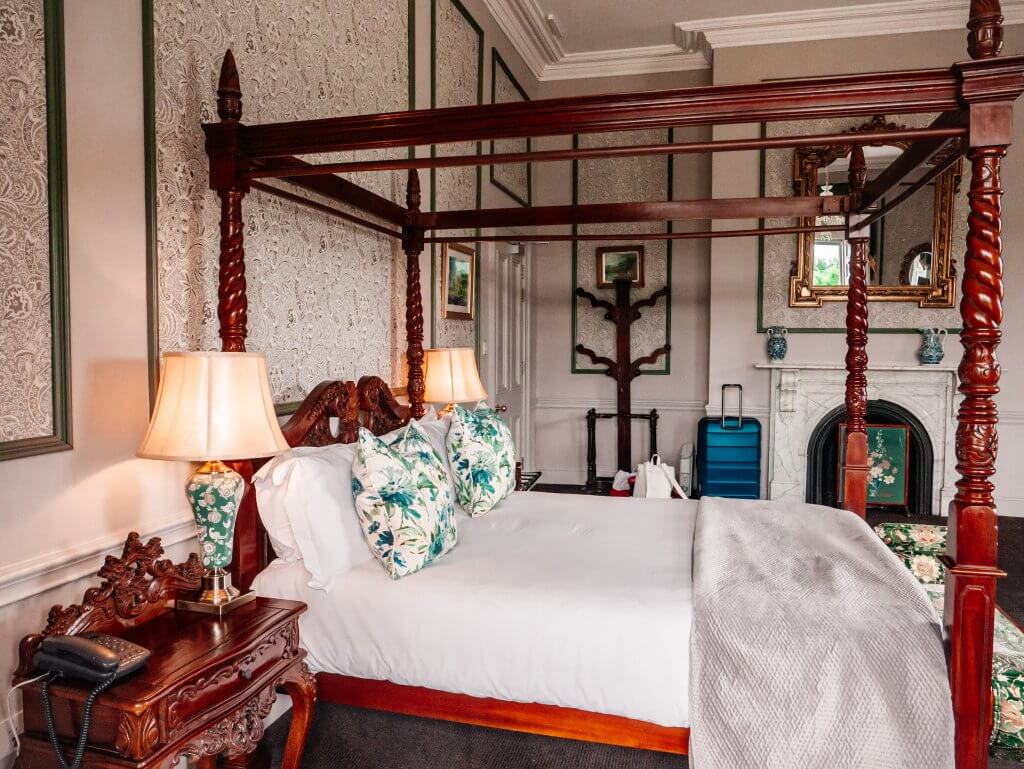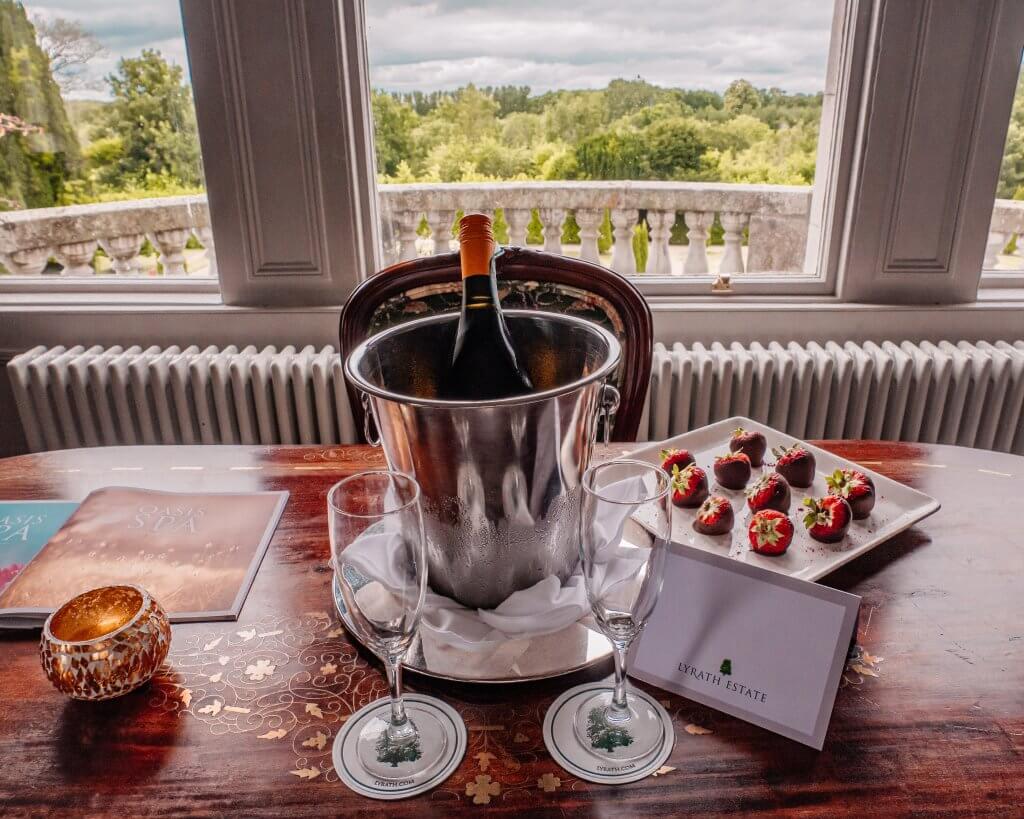 We were lucky enough to stay in one of the traditional rooms in the original Manor House. It was an absolute haven to relax and unwind in, full of unique character, style and old-world charm. The bathroom was stylishly decorated and came with the most beautiful claw foot bath. It was heaven! If you are looking for the perfect place to stay for your weekend in Kilkenny then this is it! But if you are looking for a more budget friendly alternative for a Kilkenny Spa hotel then I also recommend the Pembroke Hotel right in the centre of Kilkenny city. Just be sure to ask for a room with a castle view.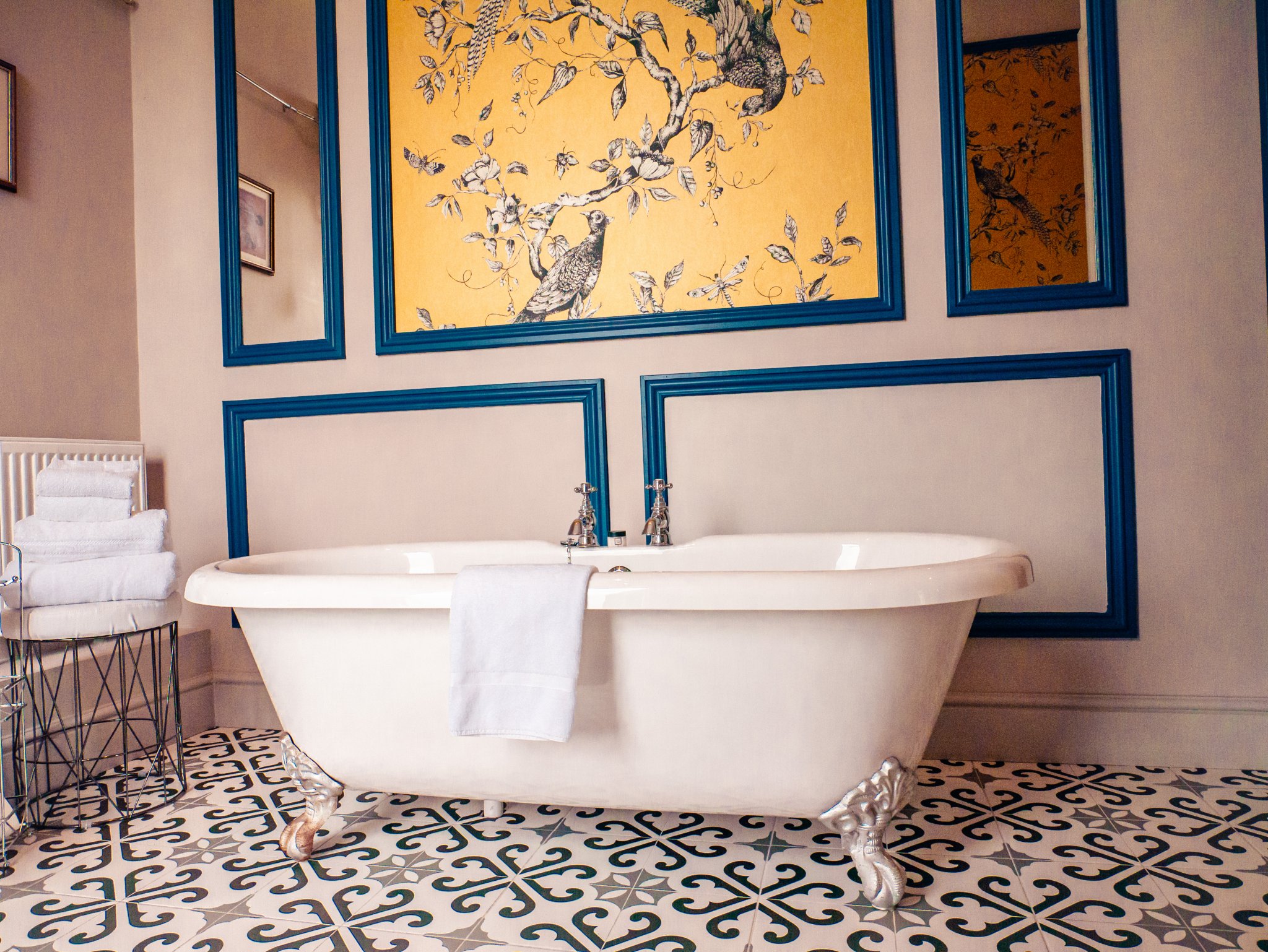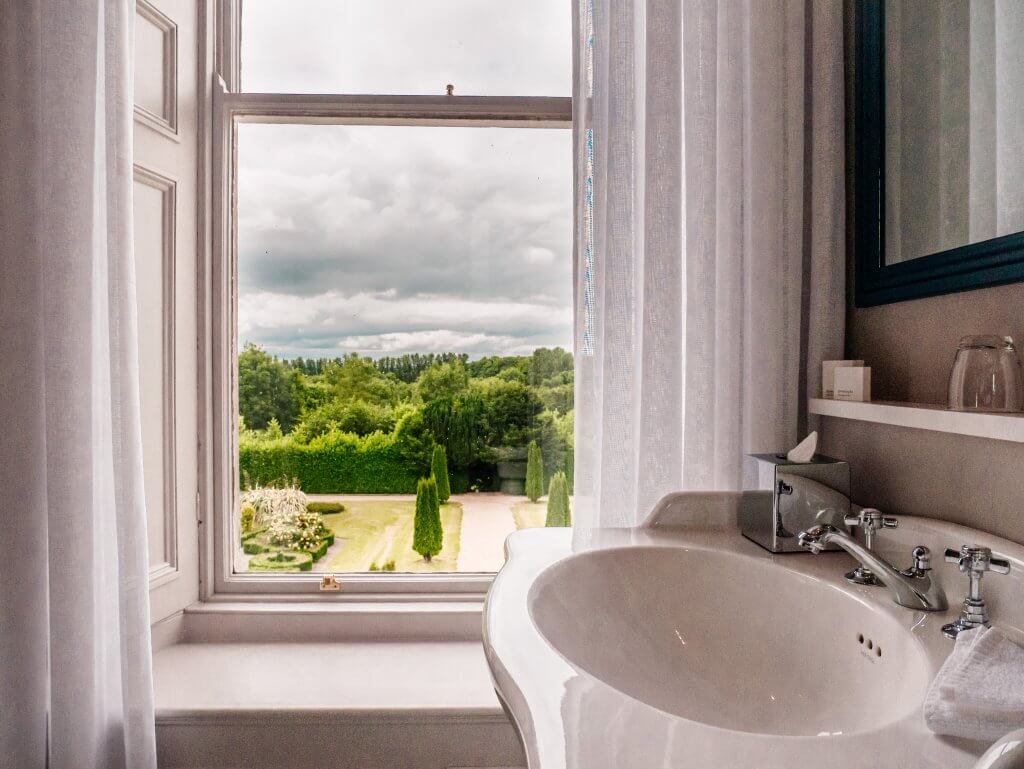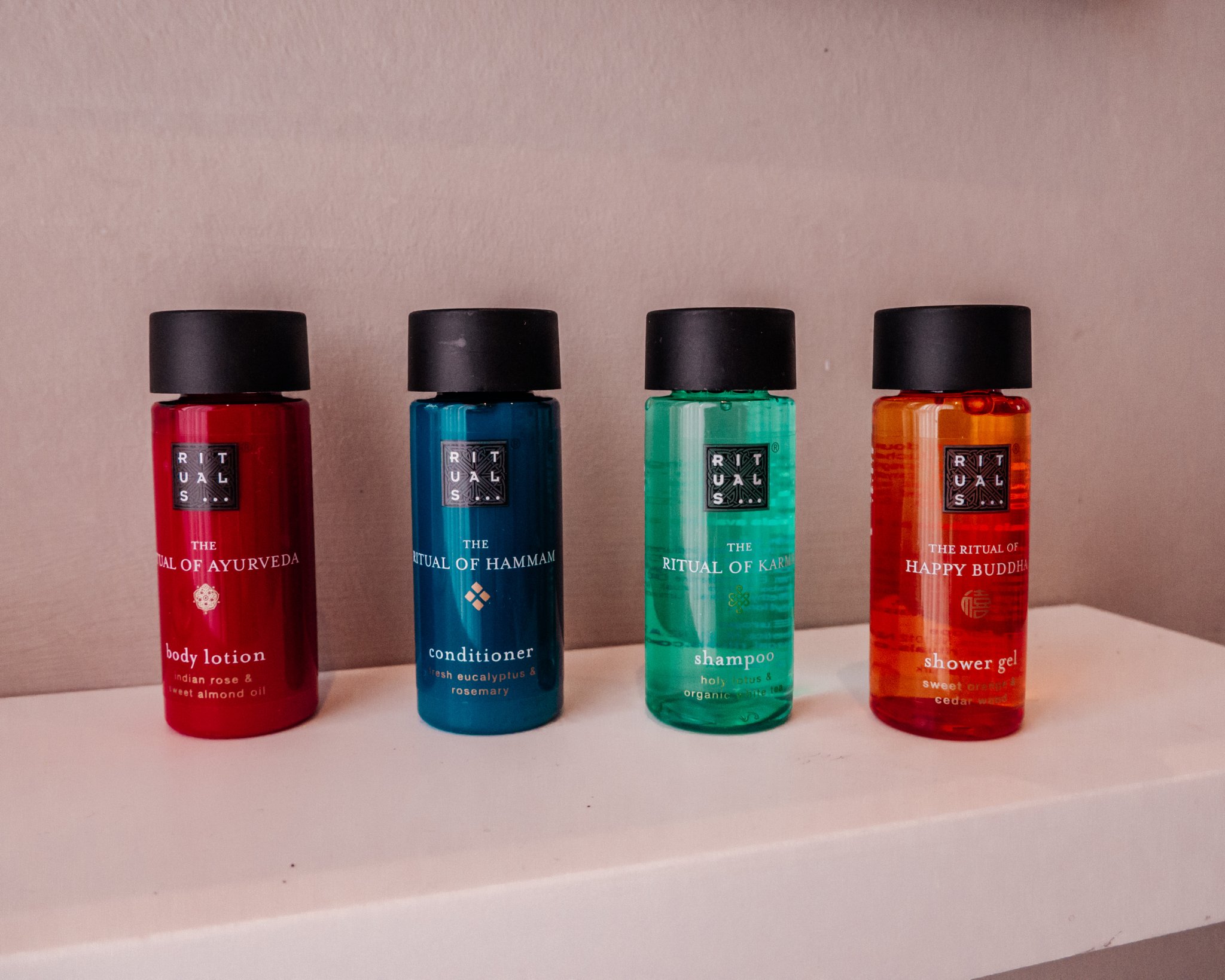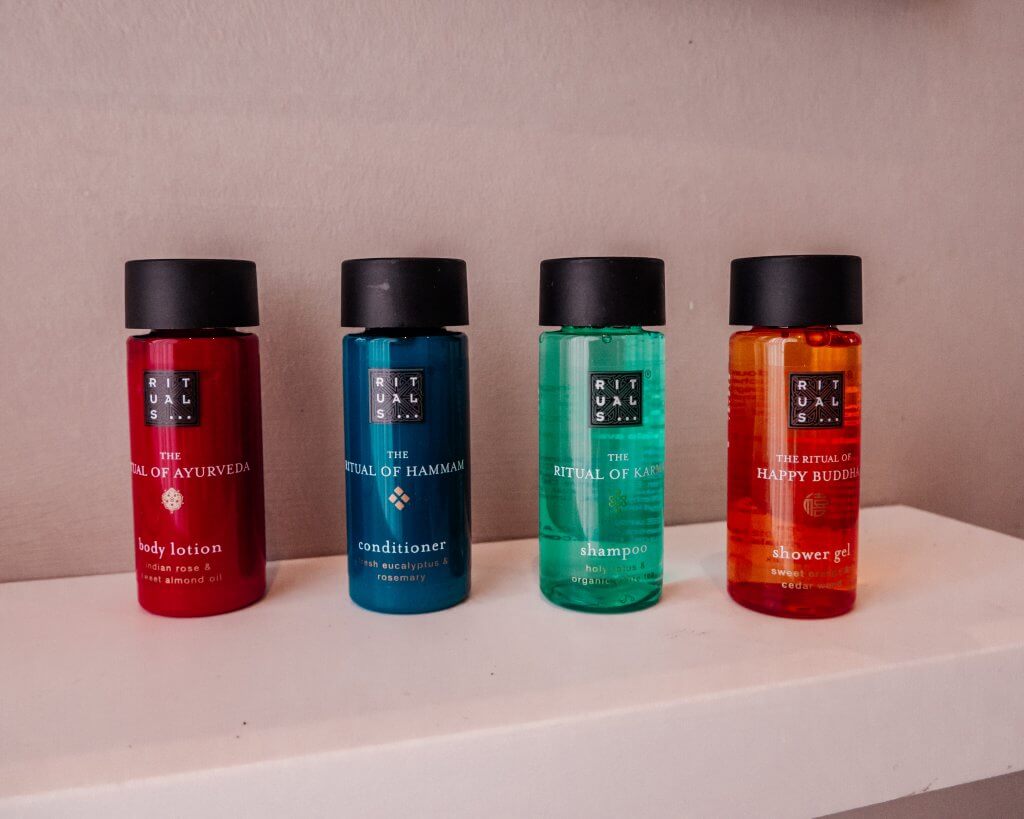 2pm – Hawkeye Falconry Experience Lyrath Estate
Mister Lavin and I had previously enjoyed a hawk walk experience at Mount Falcon Estate Ireland and we both loved it so we jumped at the chance to include the Hawkeye Falconry experience into our Kilkenny weekend itinerary. Whether or not you have experienced Falconry before, you will get a chance to handle these magnificent creatures, letting them fly from your gloved hand and returning to feed. It is a profound experience to interact so closely with a hunting animal of this nature.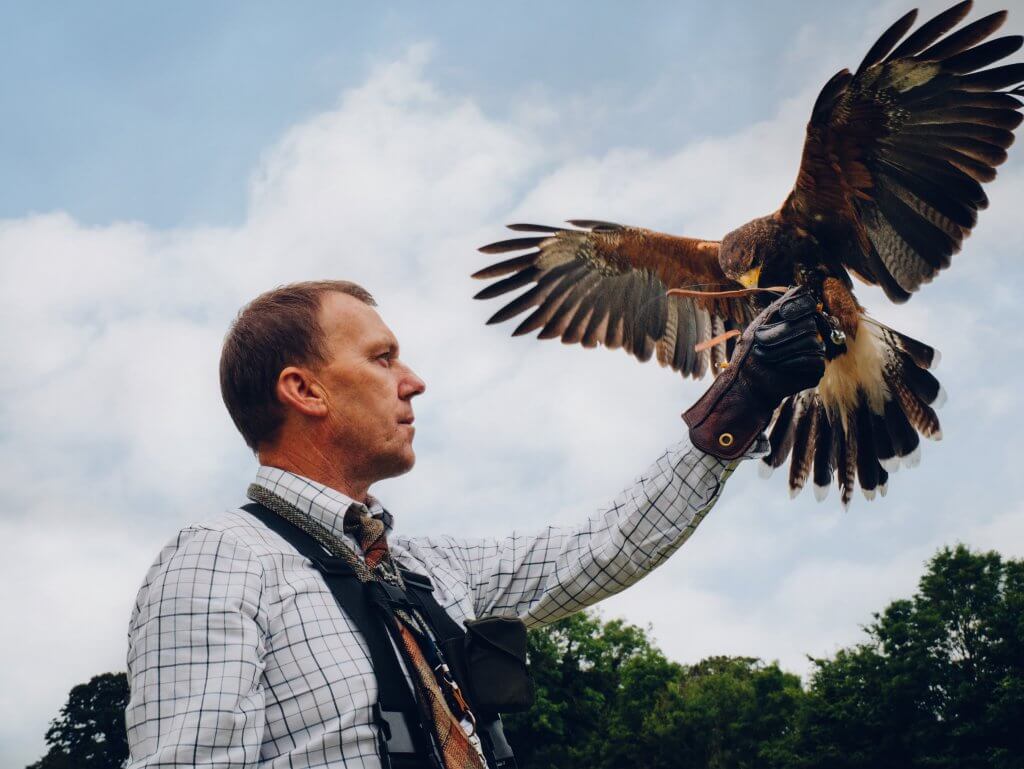 At Hawkeye Falconry Ireland, you will get to experience this Ancient Sport of Kings first hand. This, the noblest of all field sports, gives you the unique opportunity to personally fly, handle, feed and interact with some of their trained Hawks and Owls. They are completely commited to the art of falconry and all of the skill that is required to handle such majestic birds of prey.
It is a wonderful, completely interactive, experience and John, the head falconer, has an incredible knowledge of the birds. His passion and affection for the birds is clear and he makes you feel completely at ease immediately. There are four experiences to choose from. The hawk walk, falconry experience, the mixed group eagle experience with Priscilla the Chilean Blue Eagle and a family experience suitable for the kids to get involved in.
We decided to go for a private falconry experience. The experience begins with a Harris Hawk and a brief history of the 5000 year old practice of falconry from John. We then proceeded to the flying area with the hawk following our every move. Harris Hawks hunt in a pack and once you begin hunting with them you become part of their pack. John taught us how to recall the hawk from the treetops to our gloved hands and then send him back to the trees again.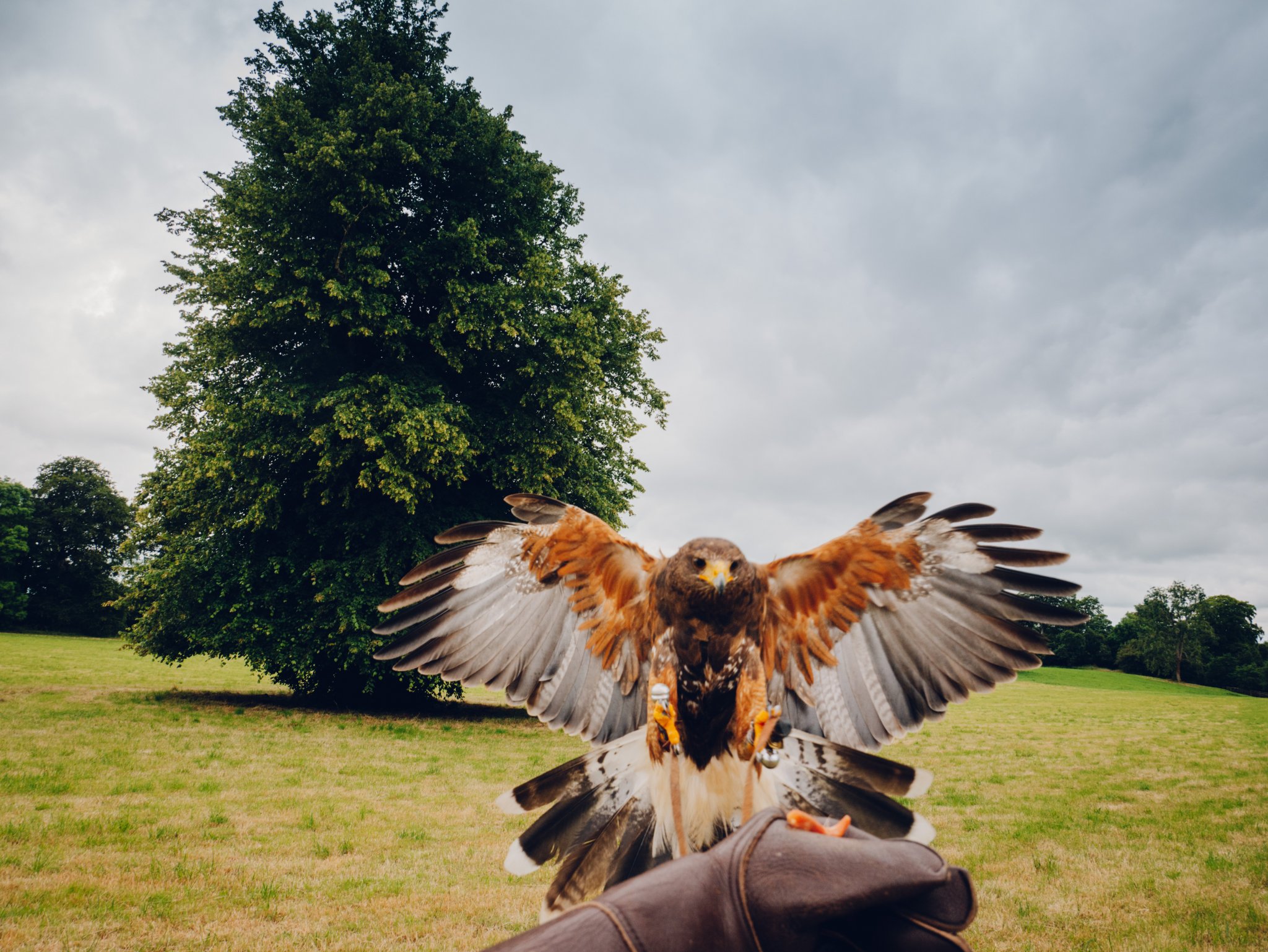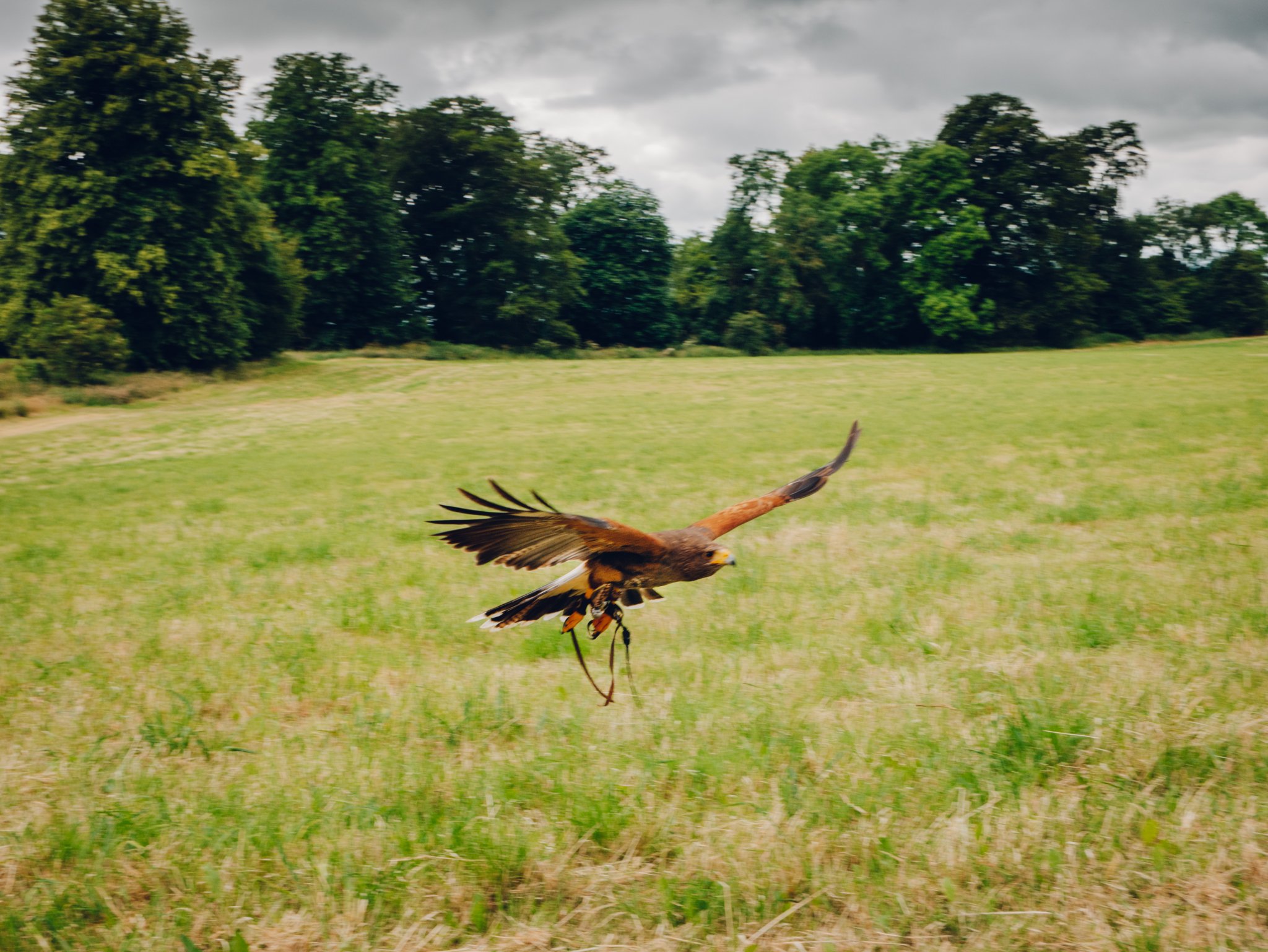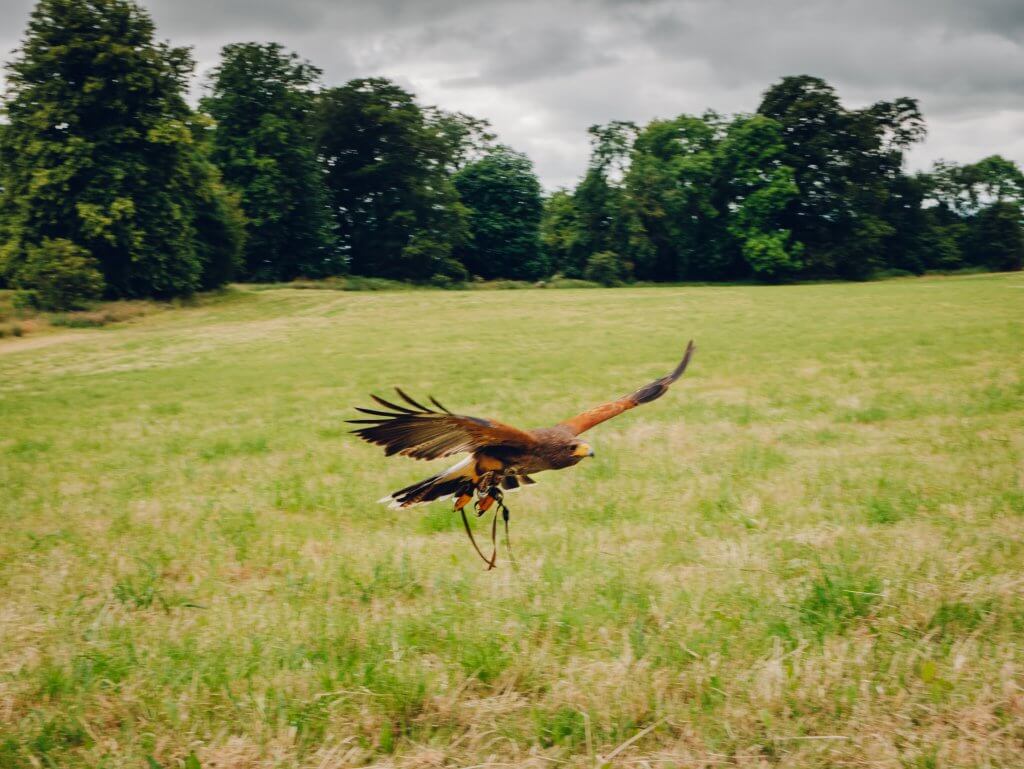 Next we were introduced to one of the school's falcons, one of the fastest moving animals on the planet. John demonstrated the aerial acrobatics of the falcon as he chased a lure with food attached. The falcon stoops from impressive heights and twists and turns as he tries to outwit the falconer to catch the lure. The speed at which he moves, sometimes in excess of 100 mph, is so magnificent and is amazing to watch.
The eagles, falcons and hawks were all incredibly impressive but the stars of the show were two South African white-faced owls called Turbo and Diesel. They are simply adorable and even star in their own children's book. You will learn all about their species and their habitat and they may even let you take an owl selfie!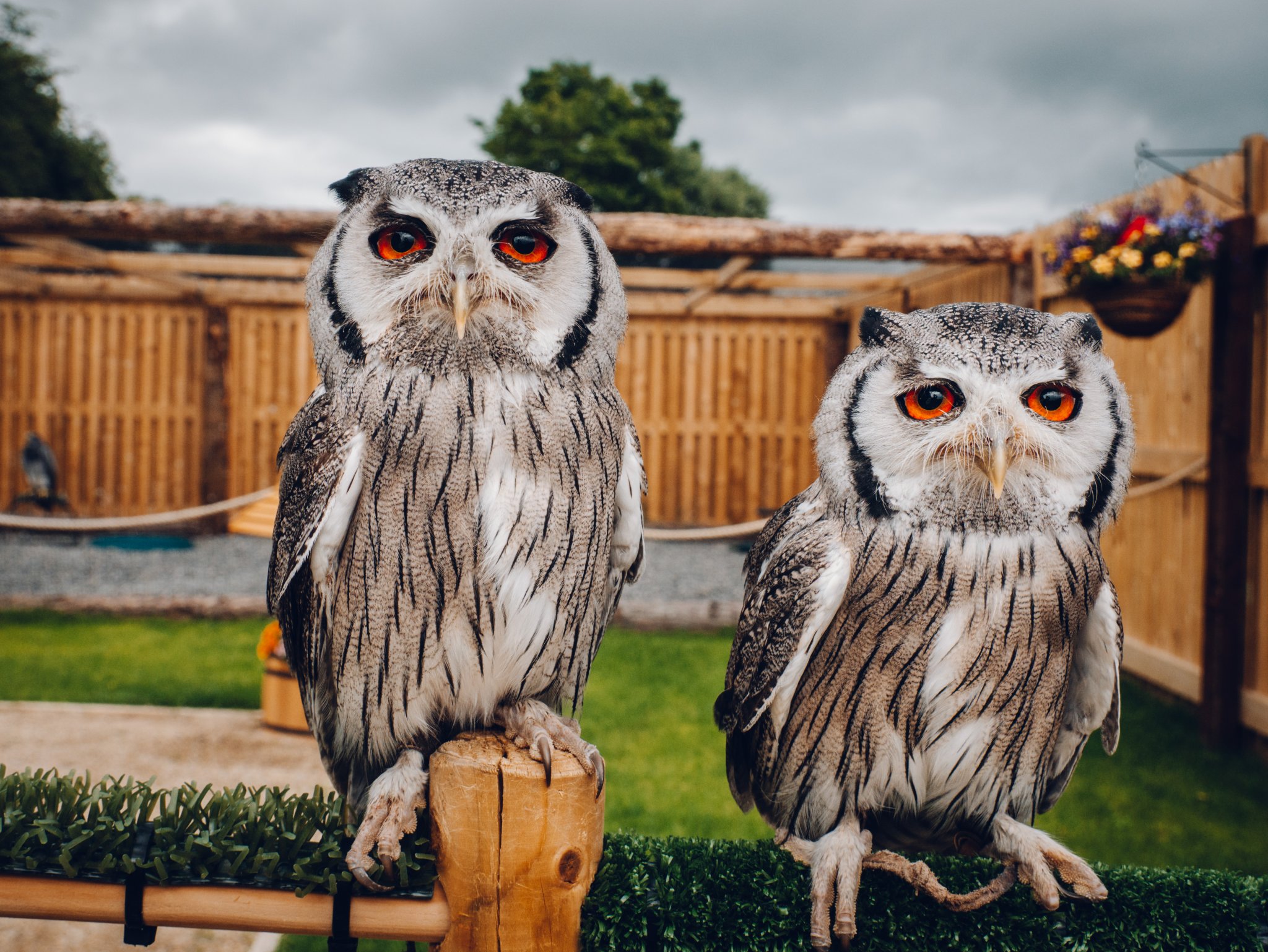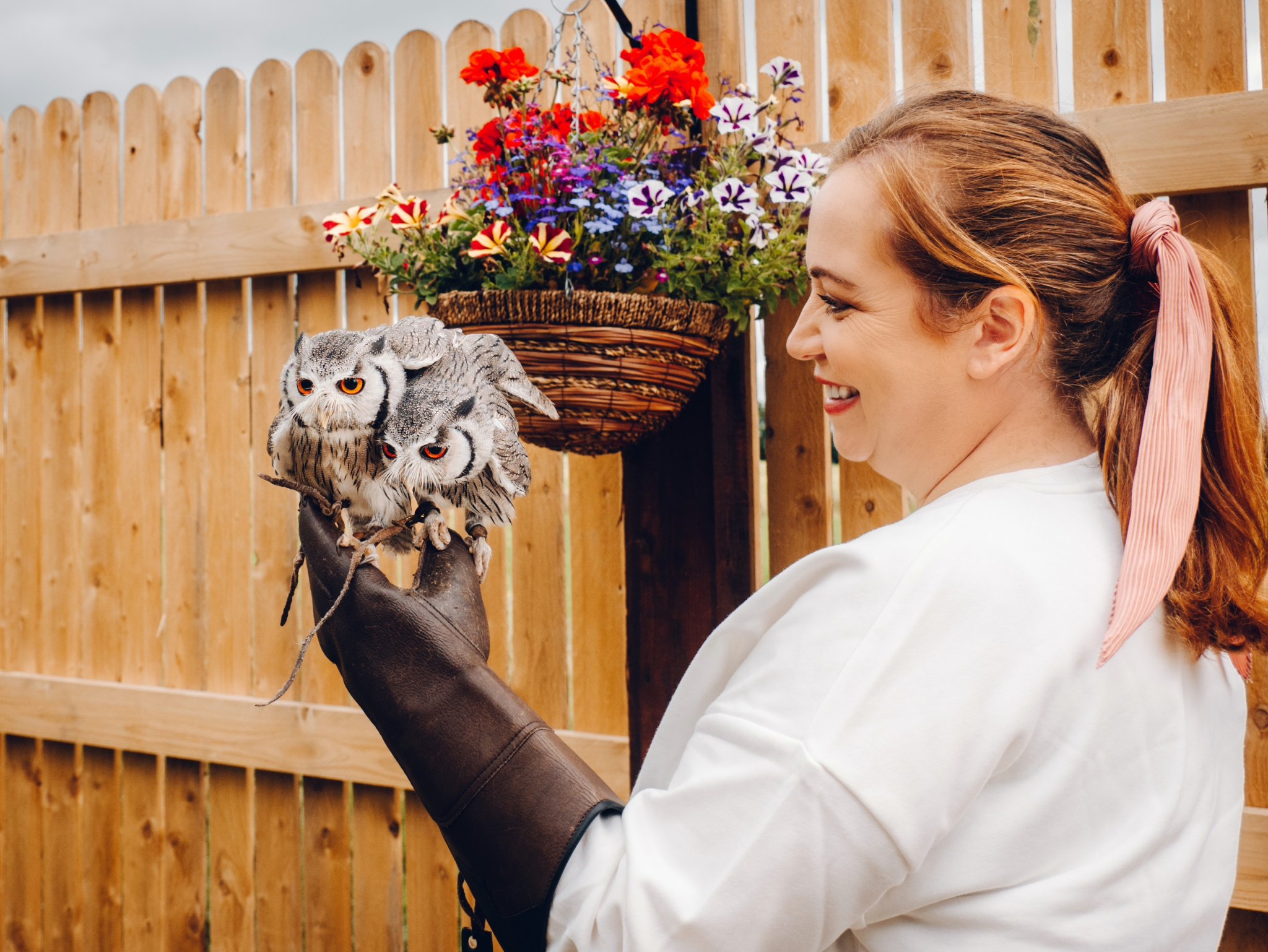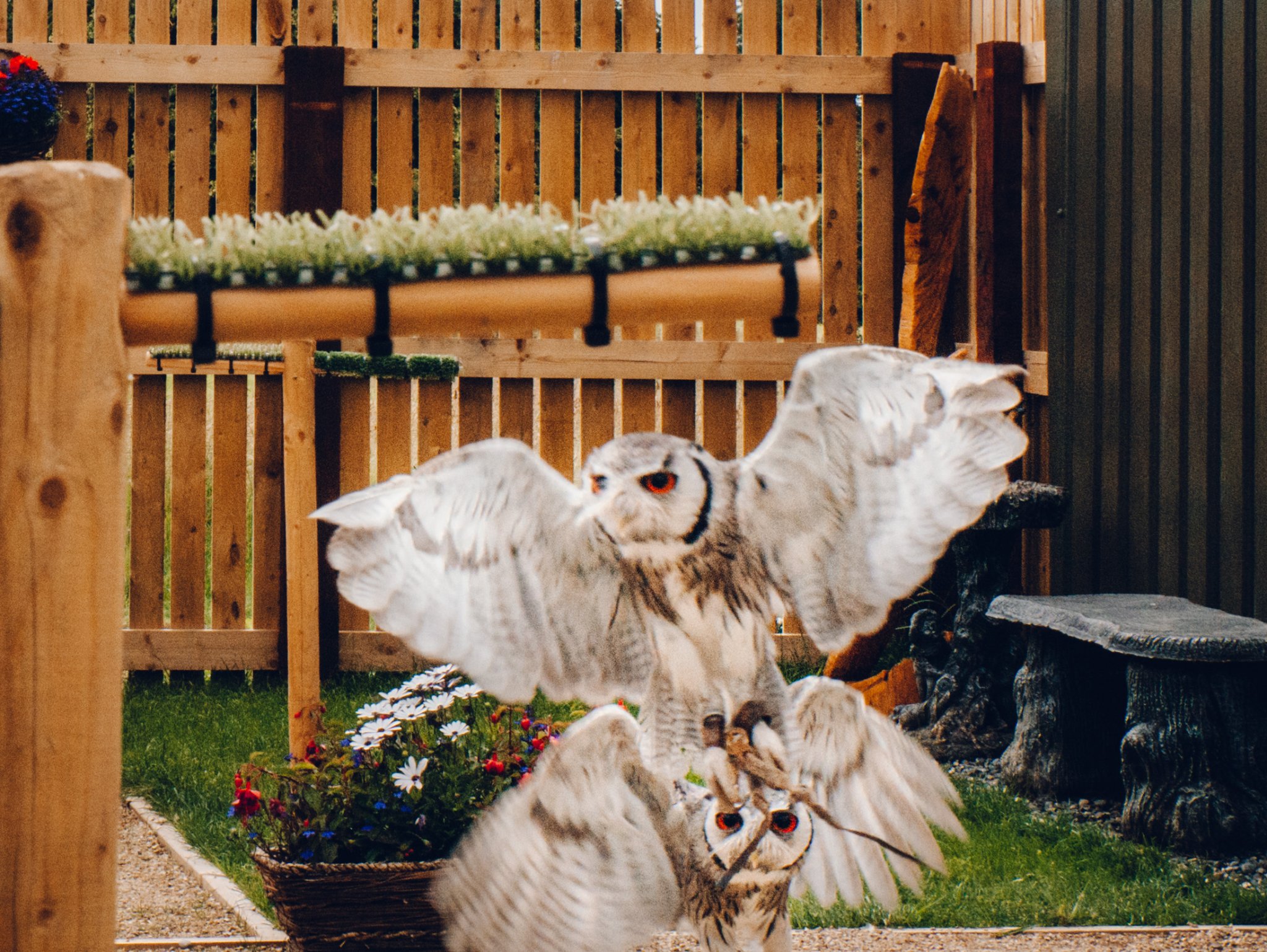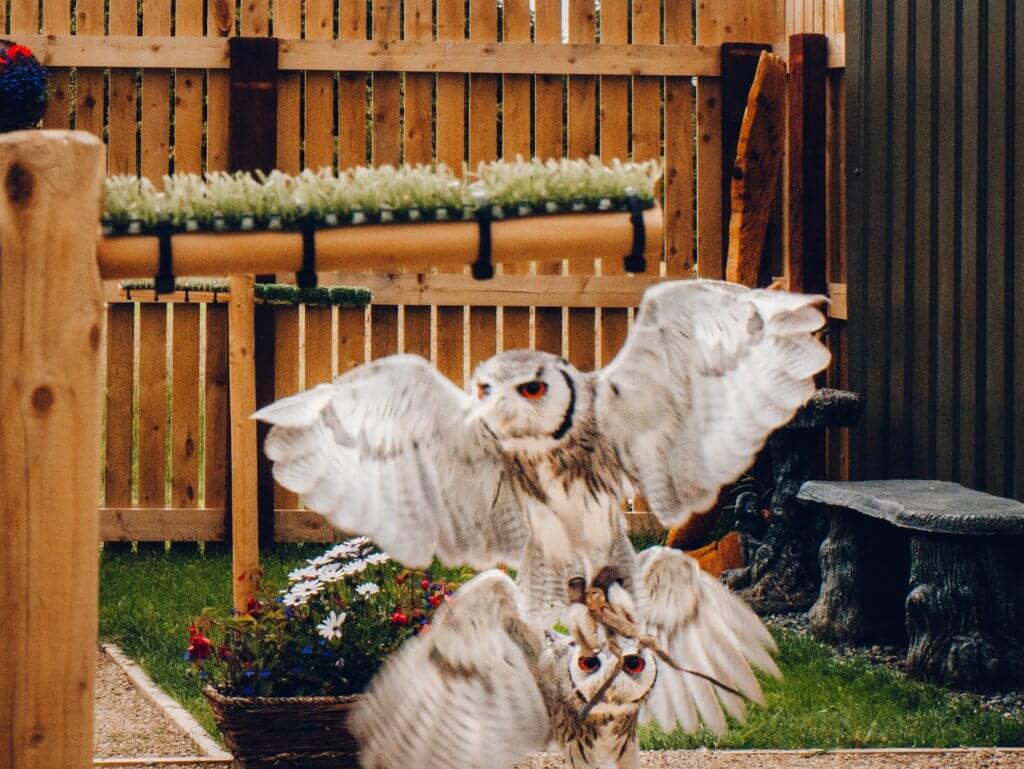 7pm – Dinner at Lyrath Estate
Top off day 1 of your weekend in Kilkenny with a fine dining experience at the Lyrath Estate. At the Yew Restaurant you will experience quality cuisine. The varied, flavoursome and enticing menu uses seasonal produce and the best of Irish ingredients, flourishing under an international twist.
The ambiance of the restuarant exudes warmth and friendliness in a relaxed and charming atmosphere. Vast windows run along the length of the restaurant allowing you to fully immerse yourself in the serene gardens outside. The food is some of the best that we have tried in Ireland and we were impressed to find a delicious vegan option on the menu. Yew is a unique dining experience and it is the perfect way to end day 1 of your Kilkenny weekend itinerary.
Weekend in Kilkenny itinerary – Day 2
Let's face it! The best part about staying in a hotel is the breakfast, right? So make sure to begin your day by enjoying the wonderful breakfast on offer at the Lyrath Estate. You can choose from a continental style breakfast, a full Irish, pancakes or go mad and have a mix of all three.
11am – Grab take out cakes & pastries from La Rivista Market
La Rivista market is full of delicious freshly-baked cakes, pasteries and treats. Located on Parliment street in the heart of the city, it's the perfect place to start your day exploring the Medieval city. It is a cosy hidden gem offering a selection of freshly-baked goods, home-made take away dishes, desserts, sauces and dressings. I highly recommend stopping in and picking up a picnic box of pasteries and a take away coffee to fuel your morning exploring Kilkenny.
11:30am – Visit Rothe House and Gardens
Almost next door to La Rivista Market you will find the impressive Rothe House and Gardens. A visit to Rothe House is high up the list of things to do in the Marble City. Rothe House is a late 16th-century merchant's townhouse complex located in the city of Kilkenny. The complex was built by John Rothe Fitz-Piers between 1594–1610 and is made up of three houses, three enclosed courtyards, and a large reconstructed garden with orchard.
This property on the Medieval Mile is the only one of its type open for the public to visit in Ireland. It was once the home of wealthy merchant and politician John Rothe Fitz-Piers. He built the three-house complex for his wife Rose Archer and their eleven children. You can wander the house at your leisure taking in magnificent architecture that has stood the test of time. There are also three beautiful courtyards to amble through and an extensive garden and orchard to explore. Rothe House is a very important part of Kilkenny's history and is a must see on your weekend in Kilkenny.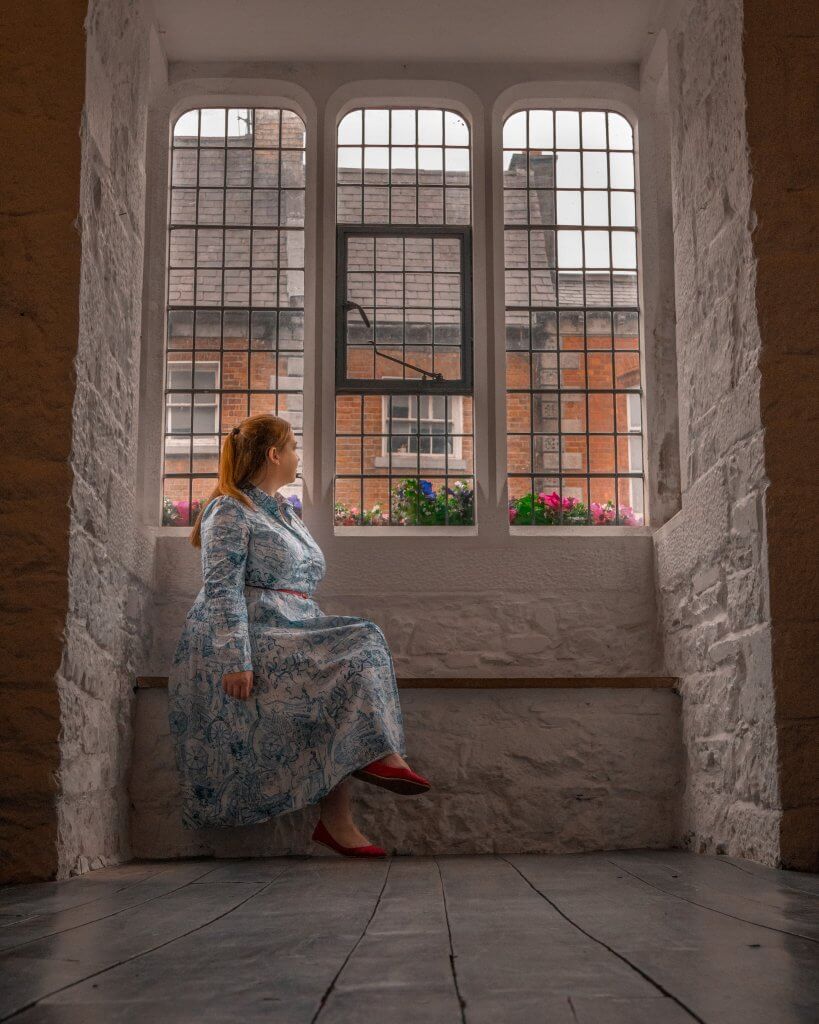 *Top Tip: If you have ancestors hailing from Kilkenny you can trace them here. Rothe House is the local genealogical research centre.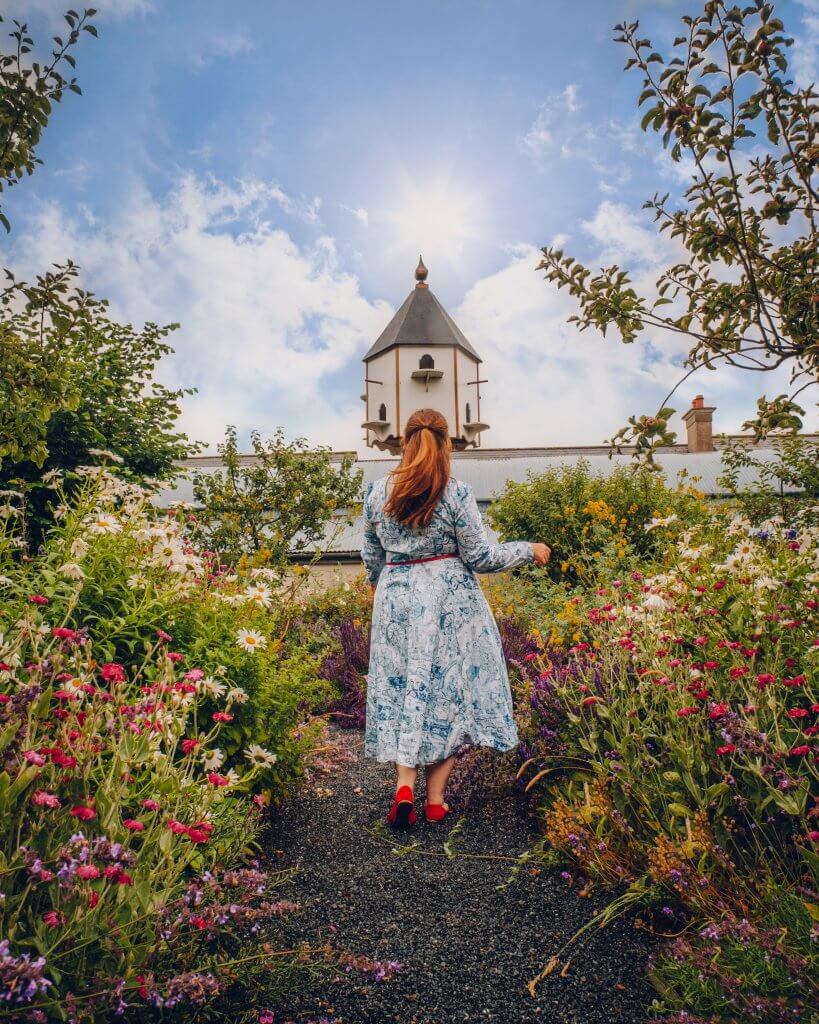 1:15pm – Shenanigans Walking Tour
The highlight of my weekend in Kilkenny was meeting Nevin from Shenanigans Walking Tours. Shenanigans Walking Tour of Kilkenny is an award winning tour renowned for its fun and humourous ways of conveying historical information about Kilkenny. The tour begins under the arch of the main gate of Kilkenny Castle, which is between the two round towers facing onto the street.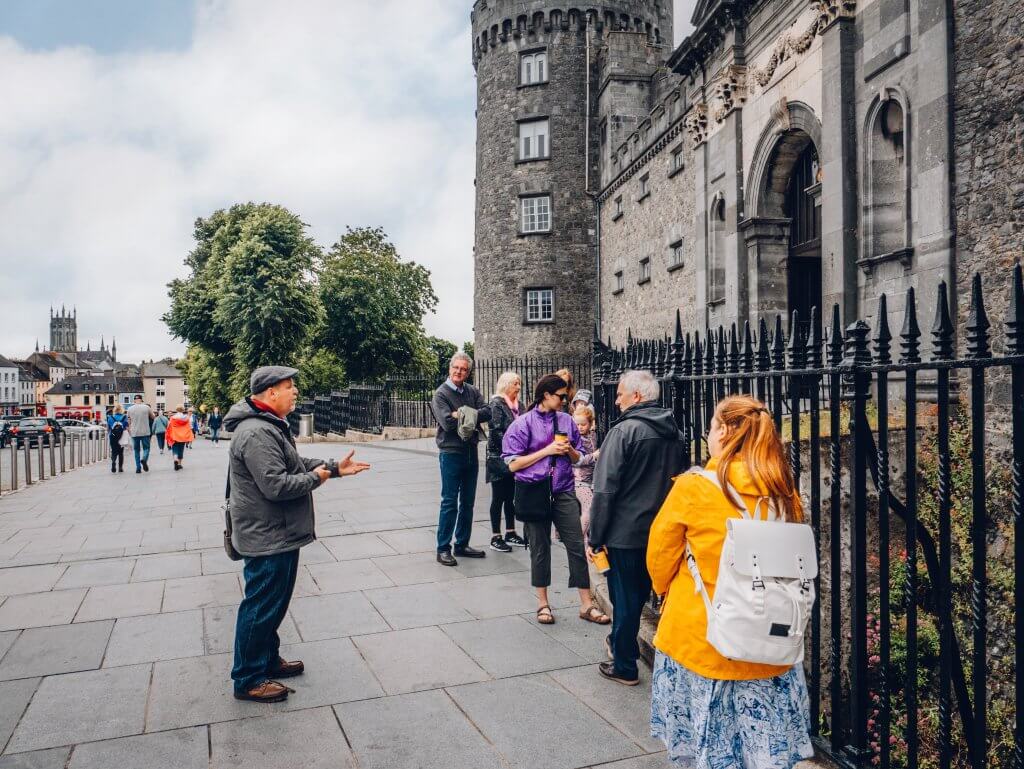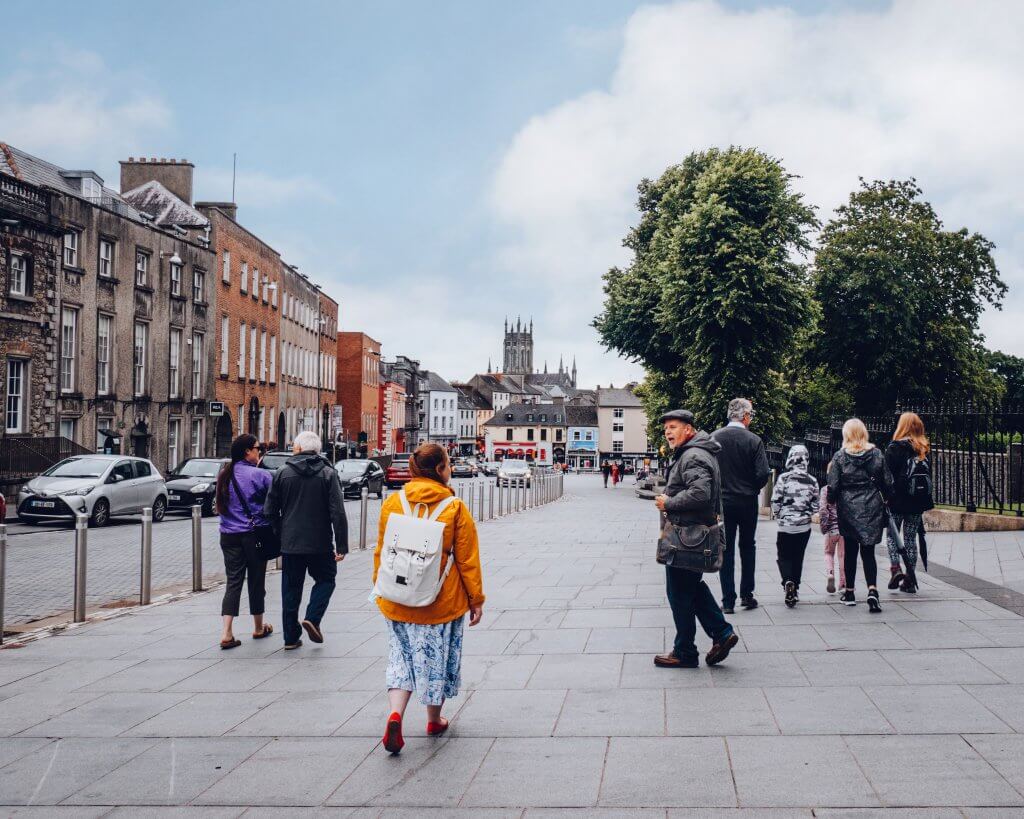 Once the tour starts Nevin will lead you on an entertaining and informative adventure of the Medieval Mile. The real magic of a Shenanigans walking tour is an engaging and refreshing blend of history, compelling stories, interesting fun facts, a clever sprinkle of magic effects that brings it all to life, all topped off with plenty of "Shenanigans". Kilkenny is home to the famous "Cat Laughs" comedy festival after all so you know that the people of Kilkenny already love the craic, which Ireland is renowned for. We haven't had a belly laugh like that in ages and we are still gobsmacked at some of the magic we witnessed.
All of the family will enjoy it as you weave a path through Kilkenny's charming narrow streets. It is the perfect way to take in the history and stories of the city's landmarks and trace the footsteps of famous characters like William Marshal 'The Greatest Knight who ever lived', and Kilkenny's infamous witch Alice Kyteler.
Ireland's only witch trials took place in Kilkenny in 1324 (supposedly Europe's 1st witchcraft trials). Dame Alice Kyteler was accused of using poison and sorcery against her four husbands, having amassed a fortune from them. Before she could be tried, Alice fled to England, but her maid, Petronilla de Meath, was flogged and burned at the stake for being associated with her. You will find a few restaurants bearing her name in the city. Located on St. Kieran's street, the original house where Alice lived as a moneylender and innkeeper has also become an iconic pub, Kyteler's Inn. It is worth stopping in for a quick pint during your weekend in Kilkenny.
We also got to step inside Kilkenny's Black Abbey which was established as a Dominican Friary in 1225. Located just outside the original walls of Kilkenny City, it was a peaceful place for the Dominican friars that lived there. The Black Abbey is believed to have taken its name from the black cappa that the friars wore over their white habits during the middle ages. Inside you can view the oldest statue of St. Dominic, that even managed to survive the swords of Cromwellian soldiers. You can also take a minute to soak up the beauty of the stain-glassed windows inside. The beautiful Rosary window, painted at a Munich workshop in 1892, evokes the 15 mysteries of the Holy Rosary.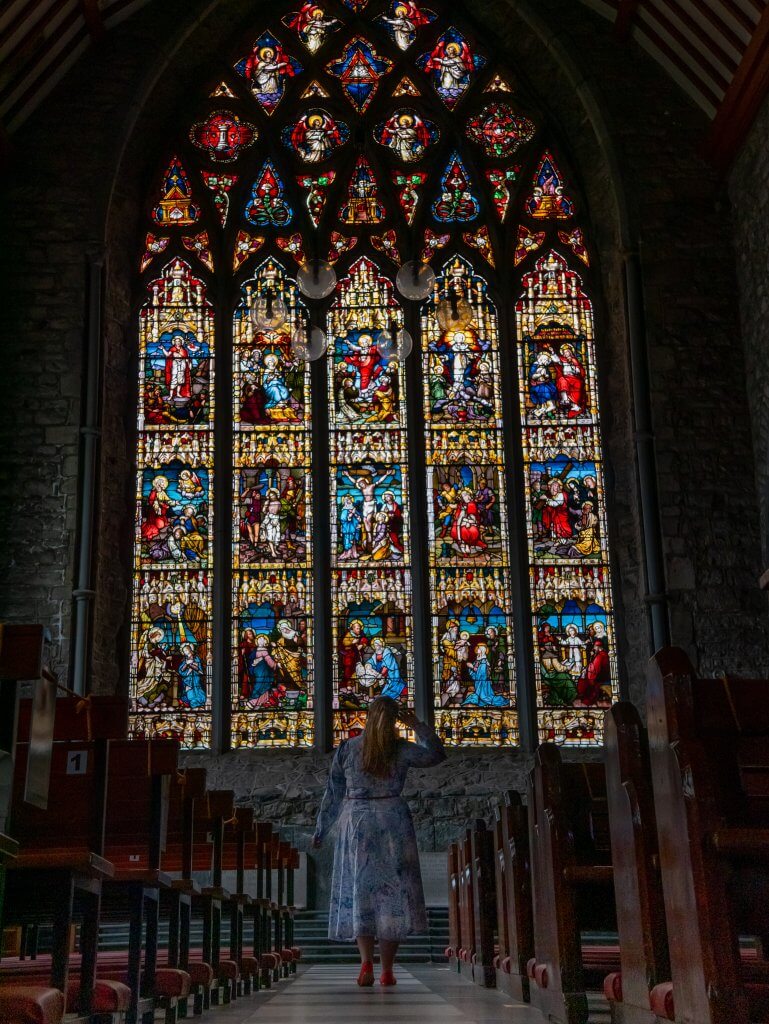 It's clear why Shenanigans Walking Tours have just been voted No.1 thing to do in Ireland by TripAdvisor "Traveller's Choice Awards 2021". One of the best ways to get to know a city is by exploring it with a local. You can find a full list of tours (including prices and reviews) here at GetYourGuide. We always use GetYourGuide when we want to uncover new things to do in our favourite destinations. They are easy to use and book with, and we have explored some of the best destinations with their tours. Be sure to book your place on a tour.
3pm – Enjoy Afternoon Tea in Butler House
All of that walking will have built up your appetite so head to the stunning Butler House in the heart of Kilkenny city to enjoy Afternoon Tea. Afternoon Tea is currently being served in The Organerie at Butler House where you can soak up the atmosphere and summer vibes in the beautiful walled gardens. It is a delightful experience and the perfect way to treat yourself after a morning exploring.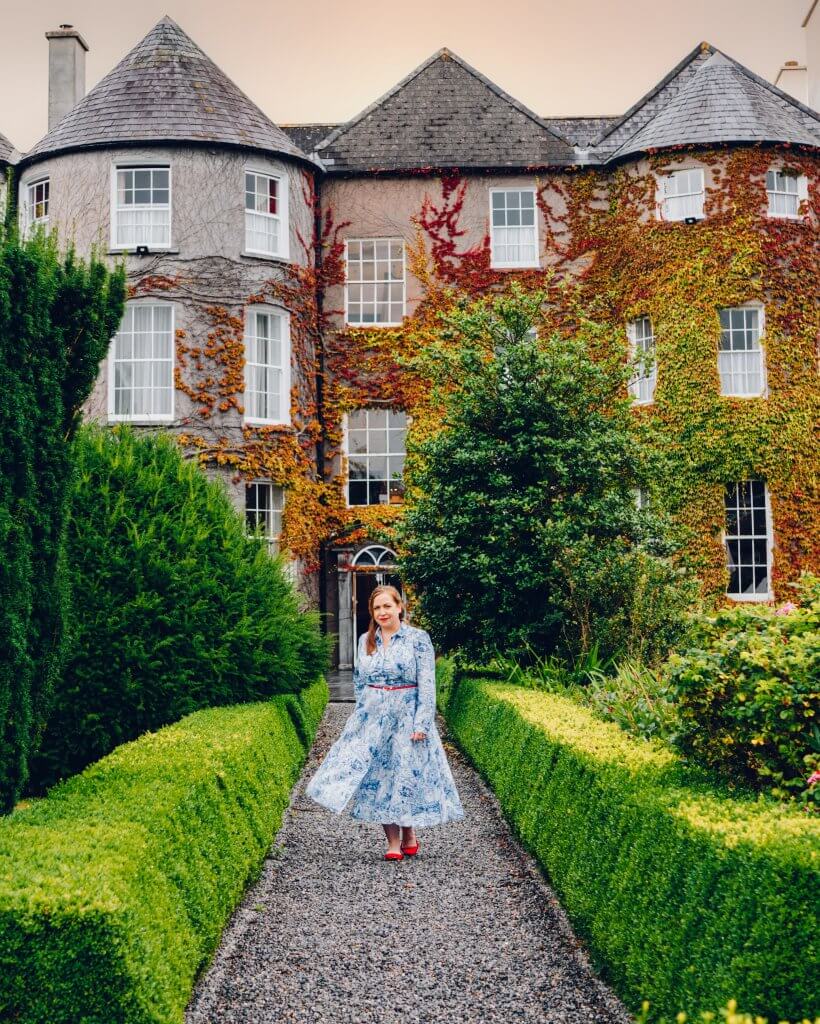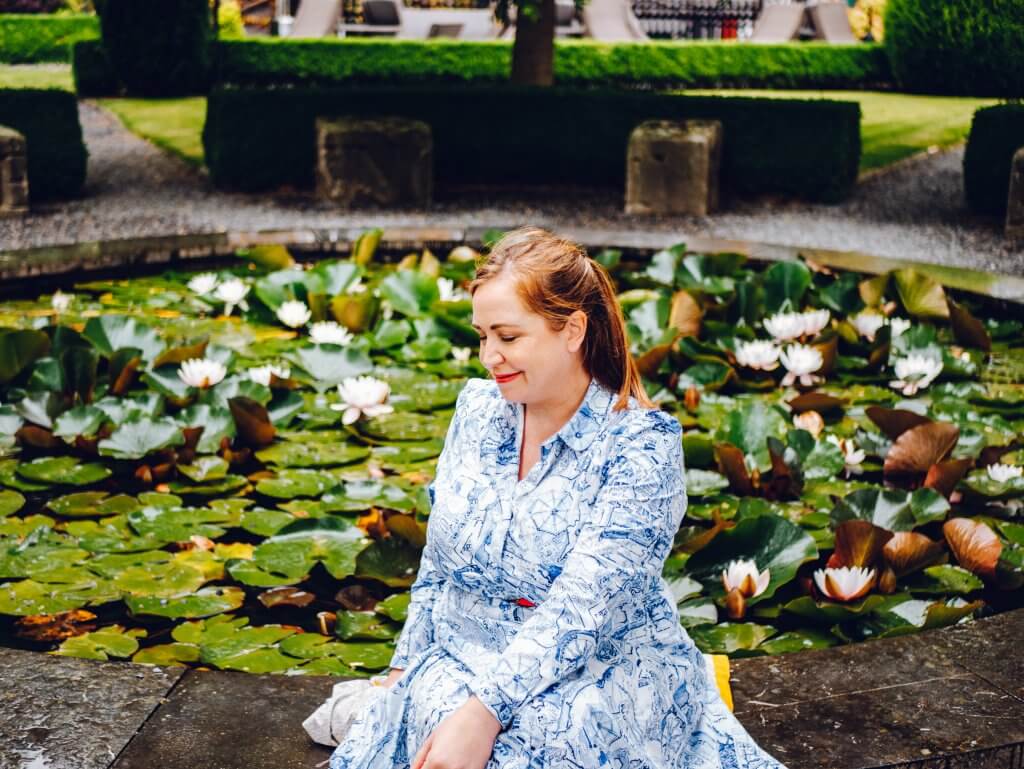 4:40pm – Visit Kilkenny Castle
It's true, there is much more to Kilkenny than just the castle. But, you can't spend a weekend in Kilkenny without exploring it for yourself. A place so historic is just calling out to be explored. It is included in many of the tours but it is worth making a trip on your own to explore it at a more leisurely pace.
Strongbow, the legendary Norman invader, built a fort in the 12th century on the site where the castle stands today. William Marshall, who was Strongbow's son-in-law and the 4th Earl of Pembroke, then fortified the city walls and built a stone castle on the site. This consolidated the Norman's position of power in the city. It has since been added to, rebuilt, restored and had one of its original four walls permanently removed. The castle became the palatial home to the noble Butler family and today it remains one of Kilkenny's top tourist attractions.
It is free to explore the extensive grounds of Kilkenny castle but you will need to book a ticket if you want to explore inside. With eight centuries of history whispering from its walls it is really worth taking a step inside.
Kilkenny Castle houses an art and craft gallery with their art collection dating back to the 1700s. You can also walk around the drawing-room and the library as well as the long room. The long room is a favourite amongst visitors to Kilkenny Castle because of its many portraits and Chinese-style tapestries. The Gallery in the castle's basement has an overview of Irish art going back to the 1700s, furnished with works by Jack Butler Yeats and Louis de Brocquy.
7pm – Dinner at The Garden Terrace at Langton's Kilkenny
Enjoy an alfresco dinner at the quintessential Kilkenny location, Langton's. The Garden Terrace has its very own Garden Bar, decorated with fairy lights and a leafy walled garden. You are sheltered from the elements, with a retractable roof, but open to the light which filters through. This is a perfect place to enjoy a relaxing glass of wine or beer, while soaking up some late summer sun. The food here is always delicious and the staff are so attentive. It is the perfect way to end day 2 of your Kilkenny weekend itinerary.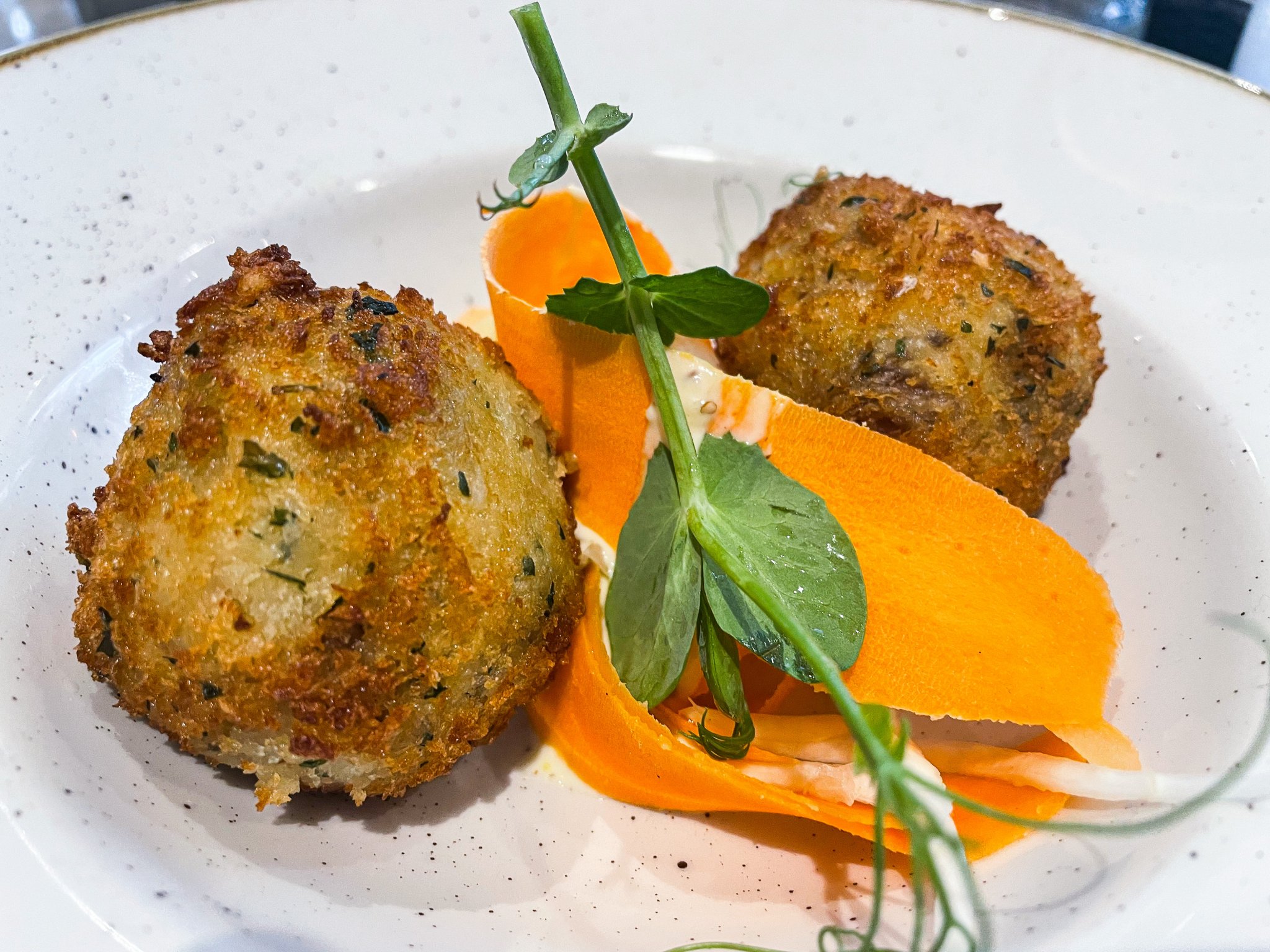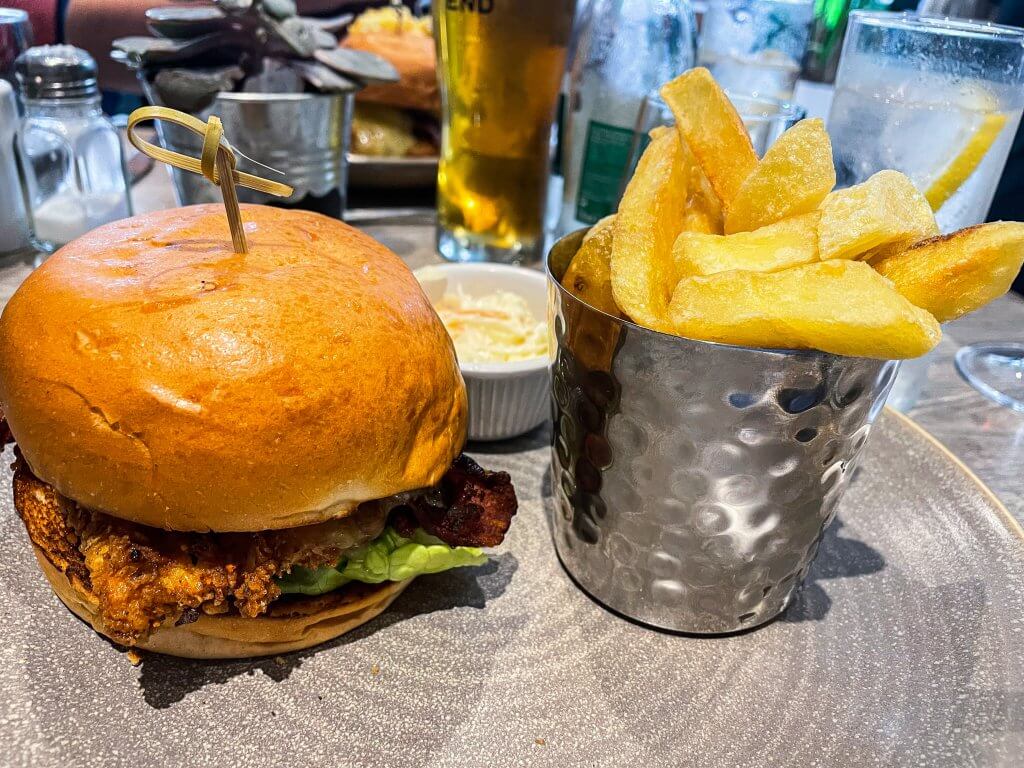 Weekend in Kilkenny itinerary – Day 3
Enjoy another tasty breakfast at the Lyrath Estate before enjoying a lazy morning in the hotel's spa and pool. After check-out hop in the car for your final destination packed full of adventure.
1pm – Enjoy a day full of adventure at Castlecomer Discovery Park
Spend the last day of your weekend in Kilkenny soaking up all the adventure and fun at Castlecomer Discovery Park. There is a wide range of fun, challenging and exhilarating activities that can be enjoyed on your own, as a couple, together as a family or as a group of friends at the park.
Perfect for families or those who want to tap into their inner child, Castlecomer Discovery Park offers visitors a fun little adventure above the treetops. There are so many fun things to do in this park both for adults and kids. The park features Ireland's longest over the water zipline, climbing courses, and an elf and fairy village. You can also take workshops to learn about mining and the history of the local area. You don't have to be a kid to enjoy this wonderful whimsical park.
We tried our hands at both canoeing in a typical Canadian canoe and archery. We thoroughly enjoyed both. It was so relaxing to canoe in a picturesque lake set in a beautiful woodland setting. You can also admire the backdrop of the beautiful recently restored 17th century stone bridge with a family of swans swimming underneath. It was the perfect chance to just sit back, relax and enjoy the beauty of the nature surrounding us. Added bonus was getting to fit some exercise in!
We also got to unleash the inner Robin Hood in us with an archery session. There are bows for both adults and children and each station can take up to 4 people. You get 5 arrows each and a half hour to hit the bullseye. Once your 5 arrows are shot you will have to wait until the other groups have finished before everyone can collect their arrows to begin again in their allocated half hour time slot. I can't say that I was a natural but with a bit of practice I started to actually hit the target so I was happy. Mister Lavin was much better. Most importantly we had so much fun and it was the perfect way to end an incredible weekend in Kilkenny.
*DISCLAIMER: We were invited to explore Kilkenny with Visit Kilkenny so our stay at the Lyrath Estate and all meals and activities were included on our press trip. However we will only ever recommend things to you guys that we absolutely love and would happily pay for ourselves. All opinions are our own. This post also contains affiliate links meaning that if you book through one of our links we will earn a small commission at absolutely no extra cost to you. These links help us to keep this blog running and produce informative travel guides to help you plan your trips.Shop the look
Shop the look

Are you new here? Join thousands of other happy readers and subscribe to All About RosaLilla blog via email. The good news is that by signing up via email you will get exclusive travel deals straight to your inbox. The only other place that we publish these deals is on Instagram stories, so be sure to signup to get the heads up on amazing travel deals to save you money when booking.
I also share everything about myself on Instagram with nothing held back so be sure to follow along there.
If you liked this you may also like:
Game of Thrones Ireland Filming Locations
Celtic routes – six destinations for your Ireland bucket list
A day trip to Downpatrick Head
Until next time you crazy kids!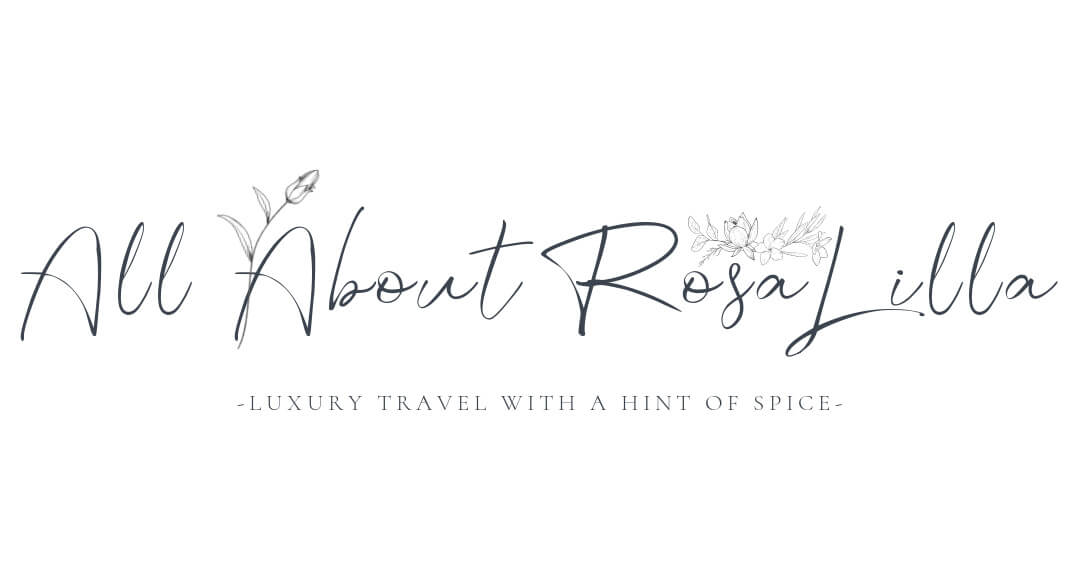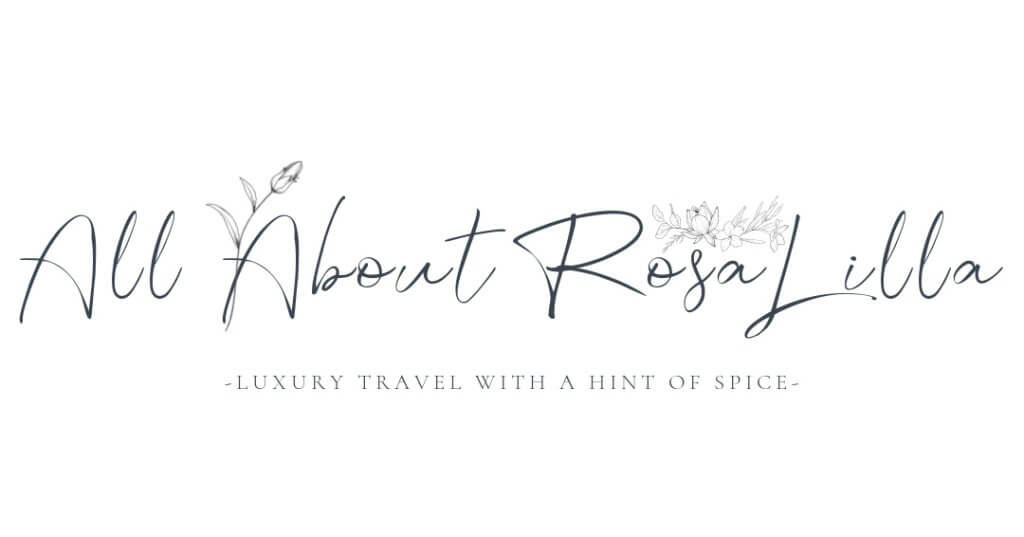 Sharing is sexy!