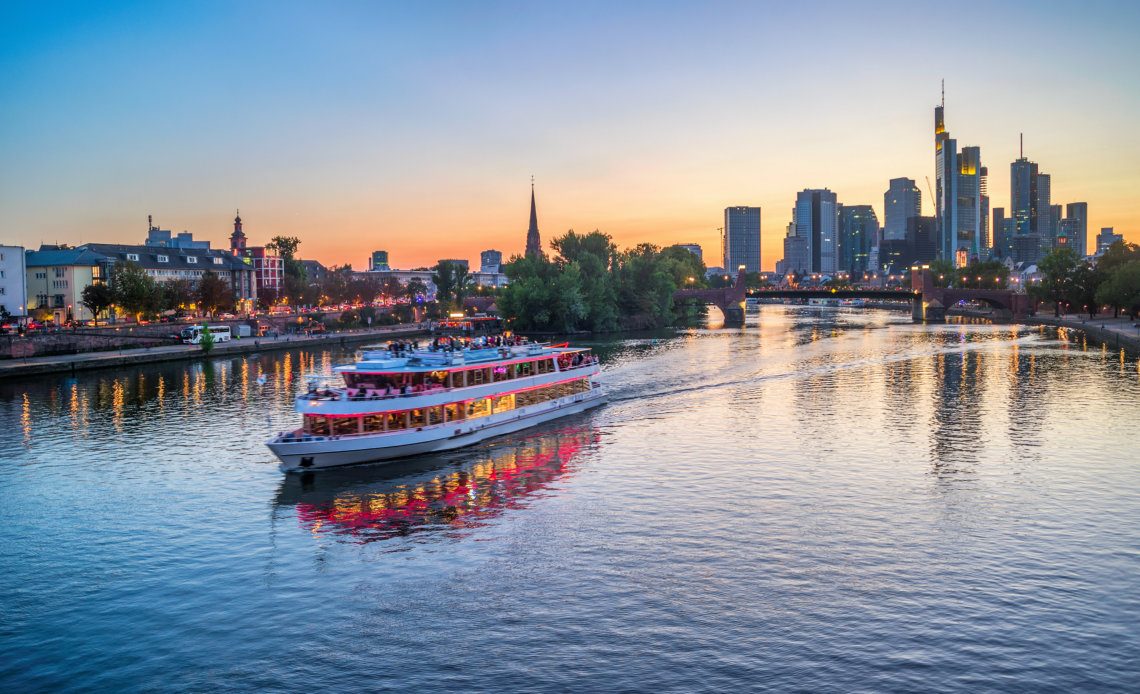 One day in Frankfurt
Frankfurt is a city that for many reasons I hold close to my heart. I've been to Frankfurt city three times and there are many wonderful things to do here. I want to highlight to you some of the best things to do in Frankfurt if you only have one day in Frankfurt.
24 hours in Frankfurt
This time visiting Frankfurt was a little different as I was here for a life changing treatment for my Lyme disease and not as a tourist as usual. Both of the other times were for the gorgeous German christmas markets or Weinachtsmart and I'm not going to lie this is when the city truly comes alive.
Think cute festive wooden huts, twinkly lights, the smell of Glühwein, chestnuts roasting and the cutest handmade wooden christmas ornaments and nutcrackers. So while I wasn't here necessarily as a tourist this time it was refreshing to see what the city had to offer when it isn't all wrapped up in a big Christmas bow.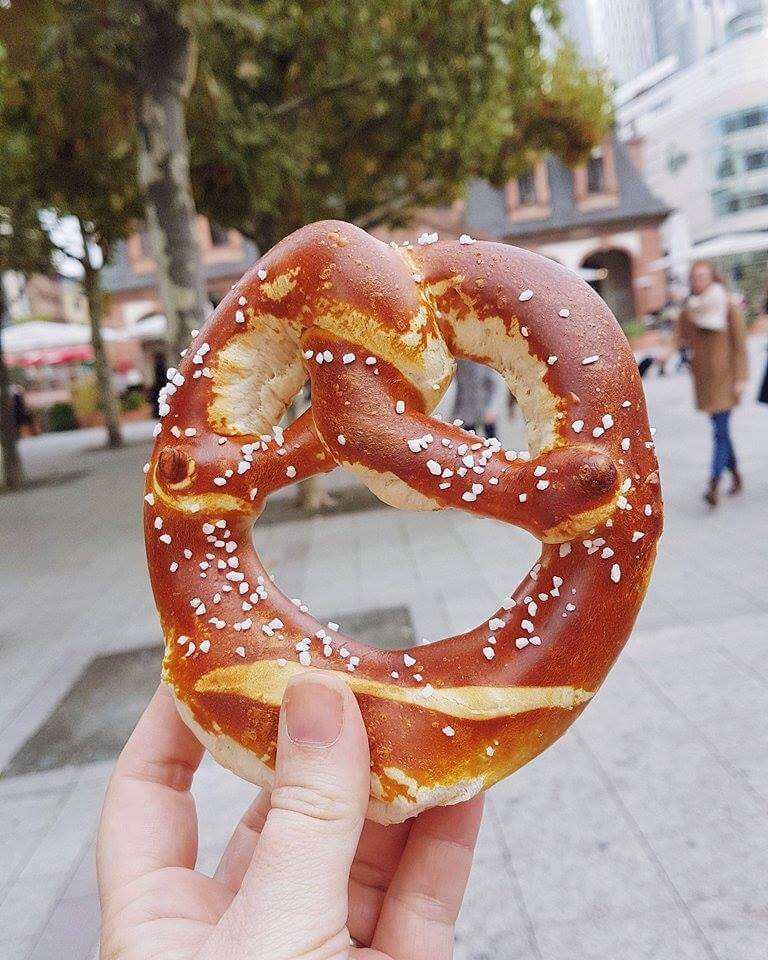 Is one day in Frankfurt enough?
When you are visiting a city as large as Germany's financial capital one day in Frankfurt is hardly enough. You could easily spend 3-4 days exploring all that Frankfurt has to offer but, if you only have 24 hours in Frankfurt you can still fit a lot in. I am hoping that this guide will help you enjoy one day in Frankfurt to its fullest!
So let's get down to the nitty gritty of what Frankfurt has to offer. Whether you are here on a day trip or something longer, there is plenty to keep you entertained. This guide will highlight some of the best things to do in one day in Frankfurt.
Is Frankfurt worth visiting?
If Frankfurt is not yet on your radar it should be! Frankfurt is home to the most impressive skyline in Germany as well as world-renowned museums, galleries, historical cathedrals along with stunning views. It is a food lovers dream and there is such an incredible vibe in the city. Frankfurt has an amazing dining scene, where you can find cosy taverns serving hearty regional food as well as markets selling international specialties. Frankfurt is incredibly diverse and is so much more than a financial hub. It has lots to offer the curious traveller, so be sure to put Frankfurt on your bucket list of places to visit in Germany.
Where is Frankfurt?
Frankfurt is located in the south-western part of Germany that lies along the Main River about 19 miles upstream from its confluence with the Rhine River at Mainz. Frankfurt is the largest city of German state Hesse.
There are two airports serving Frankfurt, Frankfurt Airport (FRA) and Frankfurt-Hahn Airport (HHN). Frankfurt Airport is an international airport and the main airport serving the city and one of the largest airports in Germany. Franfurt-Hahn Airport is located in Hahn, Rhineland-Palatinate a western state in Germany.
It is much smaller but is also an international airport serving Hahn and Frankfurt. Although it is called Frankfurt-Hahn Airport, it is nowhere close to Frankfurt but it is a cheaper option to Frankfurt Airport. Both airports handle domestic and international flights but Frankfurt airport handles more flights and more airlines operate from FRA than at HHN.
We recommend using Welcome pickups for airport transfer. They are a trustworthy and convenient 5-star airport transfer service that offer a great experience and safety to travellers. They use local english-speaking drivers, have a flat pre-paid fee, monitor for flight delays so that you are not left stranded, have free cancellation policy and 24/7 customer support.
Frankfurt also has a large and impressive train station where to can find connecting trains to almost any destination in Germany and indeed Europe.
What is Frankfurt famous for?
Officially named Frankfurt-on-the-Main, the vibrant city of Frankfurt is often reffered to as "Mainhattan" after the river that divides it, as well as for its towering skyscrapers and elite reputation as a finance and business centre. It is famous for being home to one of the world's largest stock exchanges and the headquarters of the European Central Bank, but it also boasts an array of cultural and culinary delights that appeal to cultured travellers.
And let's not forget that it is home to the gastronomic delight that is the frankfurter sausage! Not to mention the delicious cider produced in the apple-wine taverns in Sachenshausen.
Best things to do in one day in Frankfurt
Frankfurt has so much to offer the tourist and there will be lots to keep you entertained during your one day in Frankfurt. First off let me just say that Frankfurt in my opinion is a tale of two cities…or two distinct personalities.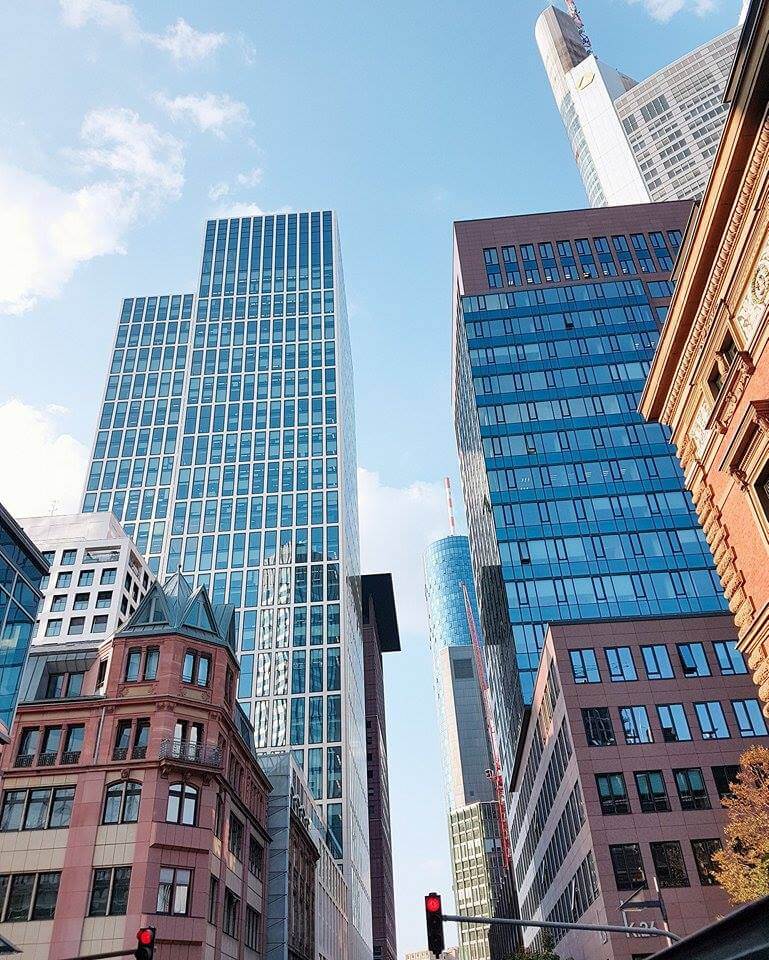 The more obvious side of Frankfurt is Mr. Cool! Suave and sophisticated full of high rise gleaming, glass financial powerhouses (at least in my head that's what they are). It is hard to ignore a skyline of impressive skyscrapers with it's trendy bars and restaurants.
The other side of Frankfurt (and personally my favourite) is more old school, full of gothic architecture and the wonky cobbled streets of Old (Alt) Sachsenhausen with its boisterous apple-wine pubs and rows of riverside museums. I could literally spend hours just wandering this area. So I guess this is a good place to start with my tips on the best things to do with 24 hours in Frankfurt.
Top things to do in Frankfurt in one day
Enjoy the art at Städel Museum
The Städel Museum, officially the Städelsches Kunstinstitut und Städtische Galerie, is one of the many art muesums on the tree lined riverside of Sachsenhausen in Frankfurt, with one of the most important collections in Germany. At the time of writing there is a breathtaking Matisse-Bonnard exhibition but my favourites were stumbling across the Rembrants, Monets and Renoirs, some of my all time favourite artists. Mister Lavin was blown away by the large Edvard Munch collection and, although we didn't eat here, by all accounts food in the gallery restaurant is scrumptious, if a little pricey.
There is 700 years of art here under one roof. It was established in 1815 by banker and businessman Johann Friedrich Städel who gives his name to the museum. The gallery's art focuses on the Renaissance, the Baroque, early modern art and much more dating back to the early 14th Century. With over 3,000 paintings, 400 sculptures and more than 4,000 photographs, Städel Museum is definitely one of the best things to do when you only have one day in Frankfurt.
I highly recommend skipping the line with my favourite travel partners Get Your Guide and grabbing your tickets to the Städel Museum with a guided city tour to save you time when you have a tight itinerary.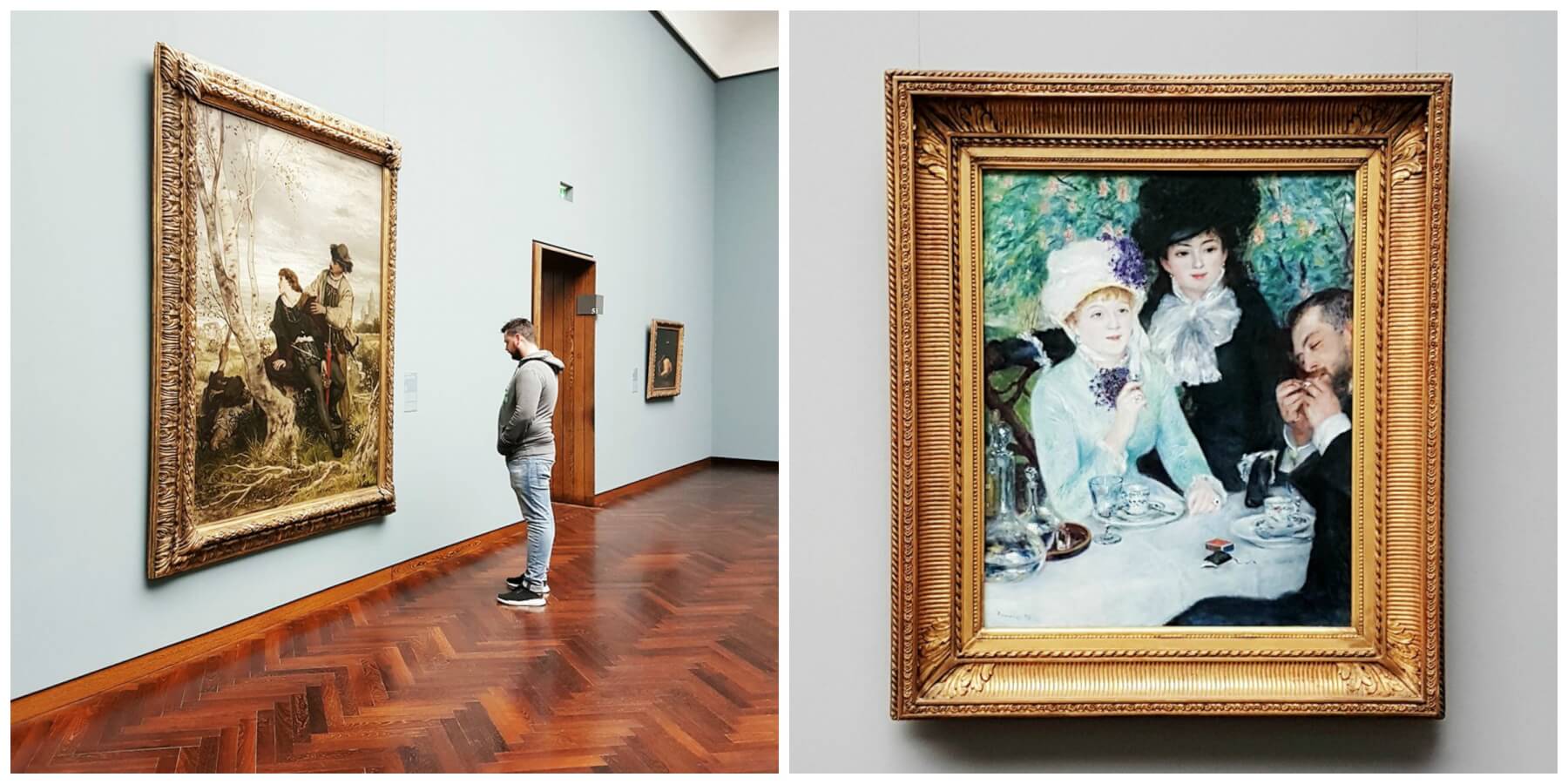 Take a River Cruise on Main River
While you are already by the river side a good way to unwind after walking around the museum is to take a relaxing river cruise. If you are here in the winter months wrap up warm as this one can get a little chilly! In the three times I have been to this city I have done both the Red Sightseeing Bus and the river cruise and I would certainly skip the city tour in favour of the cruise. The river cruise offers spectacular views of Frankfurt and is a unique way to view the city and, if you are like me, your beady eye may spot one or two riverside beer gardens for trying later!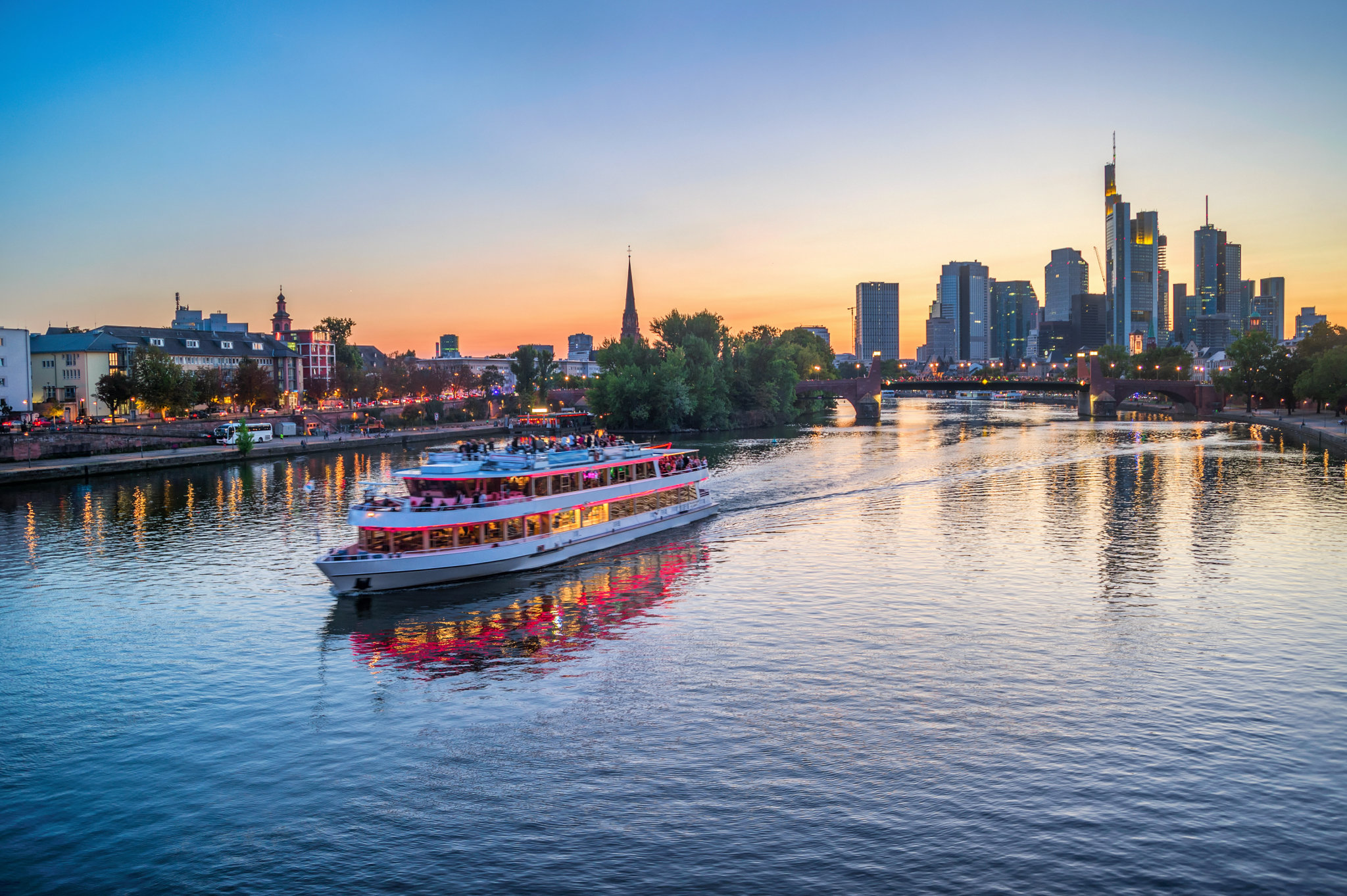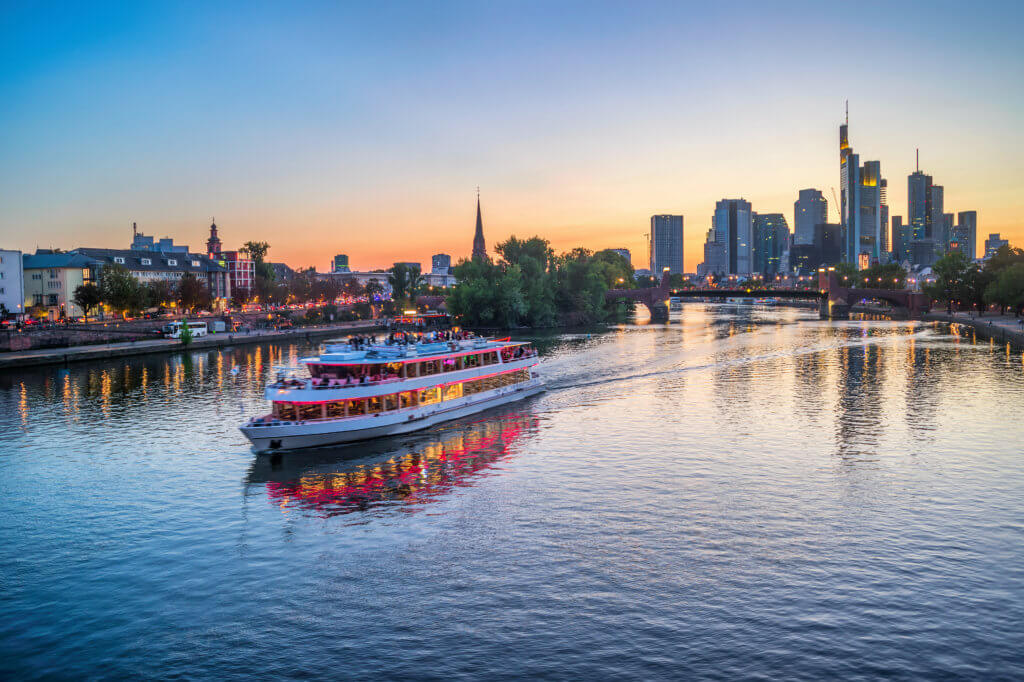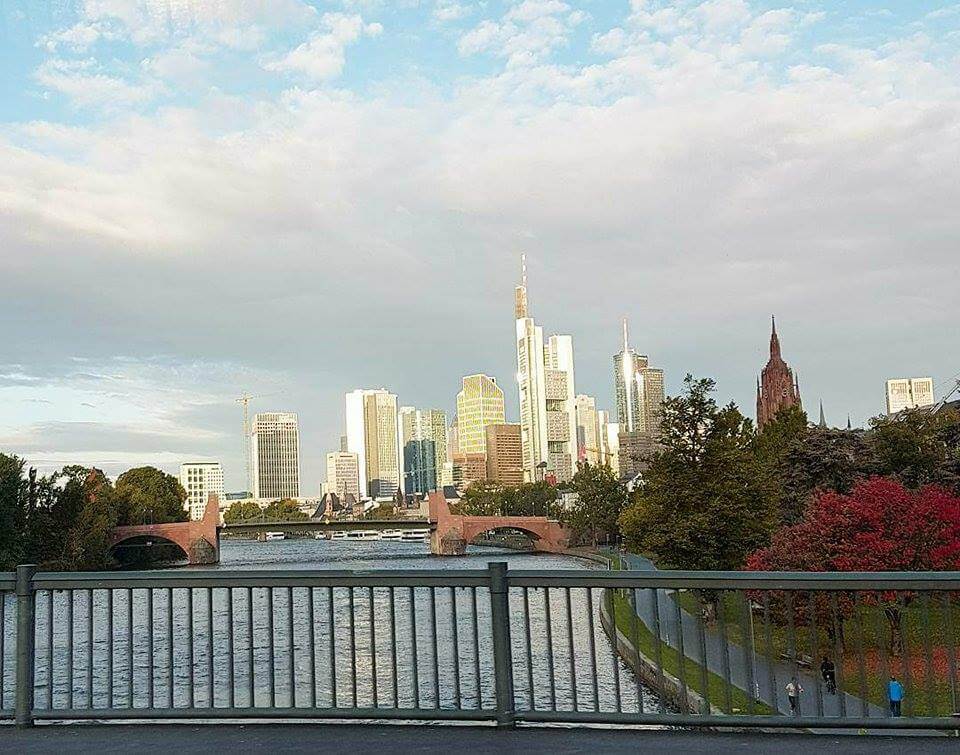 Explore Römerberg
After your river cruise head straight for the picturesque old square of Römerberg where Frankfurt city hall is located. This square is full of old world charm but can get a little busy so go early with your camera and prepare to get snap happy.
Almost entirely destroyed during the air raids of World War II, Frankfurt's Altstadt (or Old Town) was eventually rebuilt according to historical blueprints and was only finally completed in 2018. It features 15 faithfully restored half-timbered houses as well as 20 modern dwellings, complete with colorful façades, original house emblems, timber framework, and sandstone ornaments.
Römerberg itself is a picturesque square that's been a hub of city life since the Middle Ages. Over time, it's served as a venue for everything from imperial elections and jousting matches to public executions. Travellers mostly come for sightseeing and to grab a dink and soak up the vibe of Frankfurt's Altstadt.
Römerberg is also the place where the Christmas market takes place and it truly transforms during Weinachtsmart. I can not explain how incredibly magical it gets with it's giant Christmas tree and carousel. This is also a great place to grab a weiß beer and people watch.
Lined by open-fronted shops that were once common throughout the Old Town, the Römerberg is also home to historic buildings like Old St. Nicholas Church, St. Paul's Church, and the medieval Römer, a three-story complex that's functioned as Frankfurt's city hall for more than 600 years. A quick stroll from Römerberg is Frankfurt Dom or Cathedral. Be sure to also check out the Historical Museum (which covers Frankfurt culture from medieval to modern times) and the Historic Wertheim House (the only building on the square to survive the 1944 air raids that destroyed much of old Frankfurt).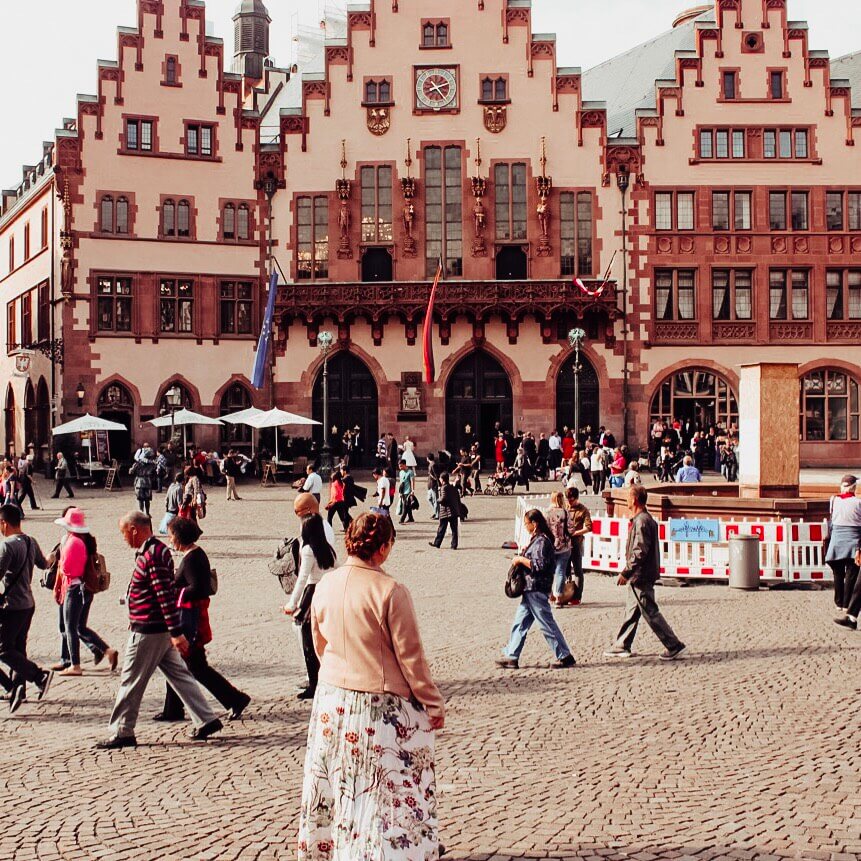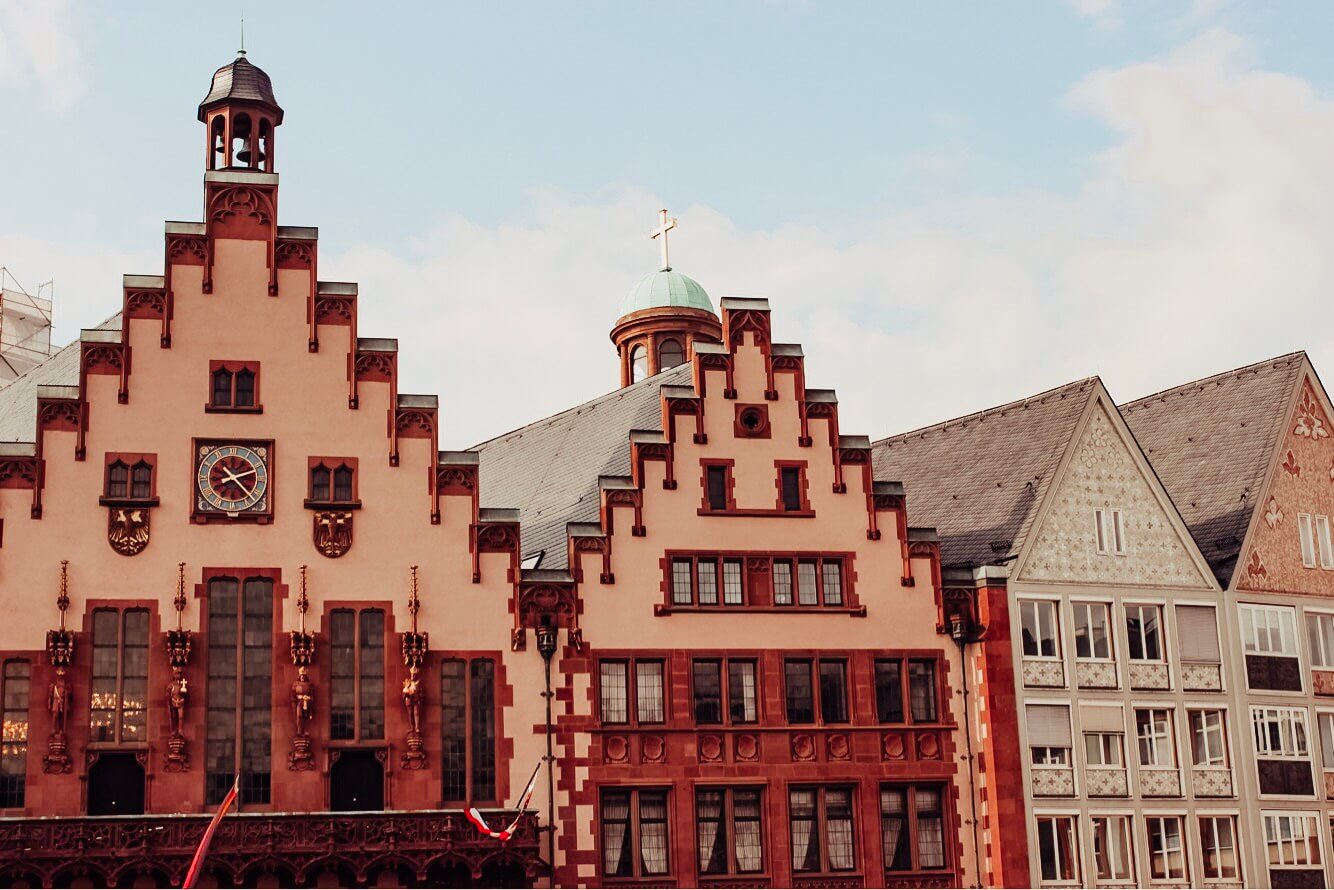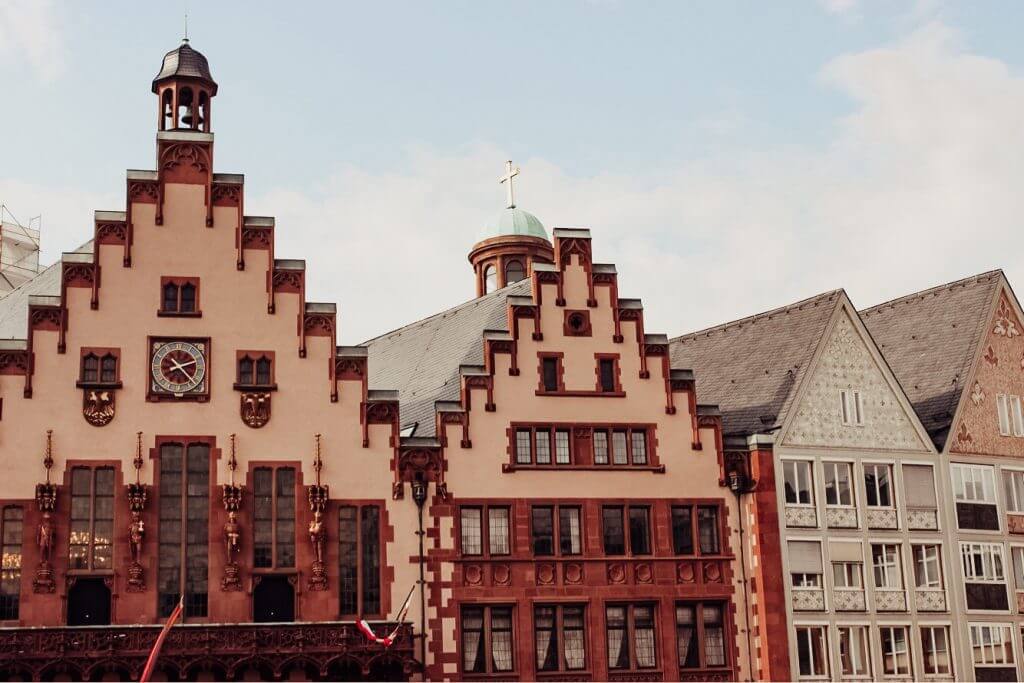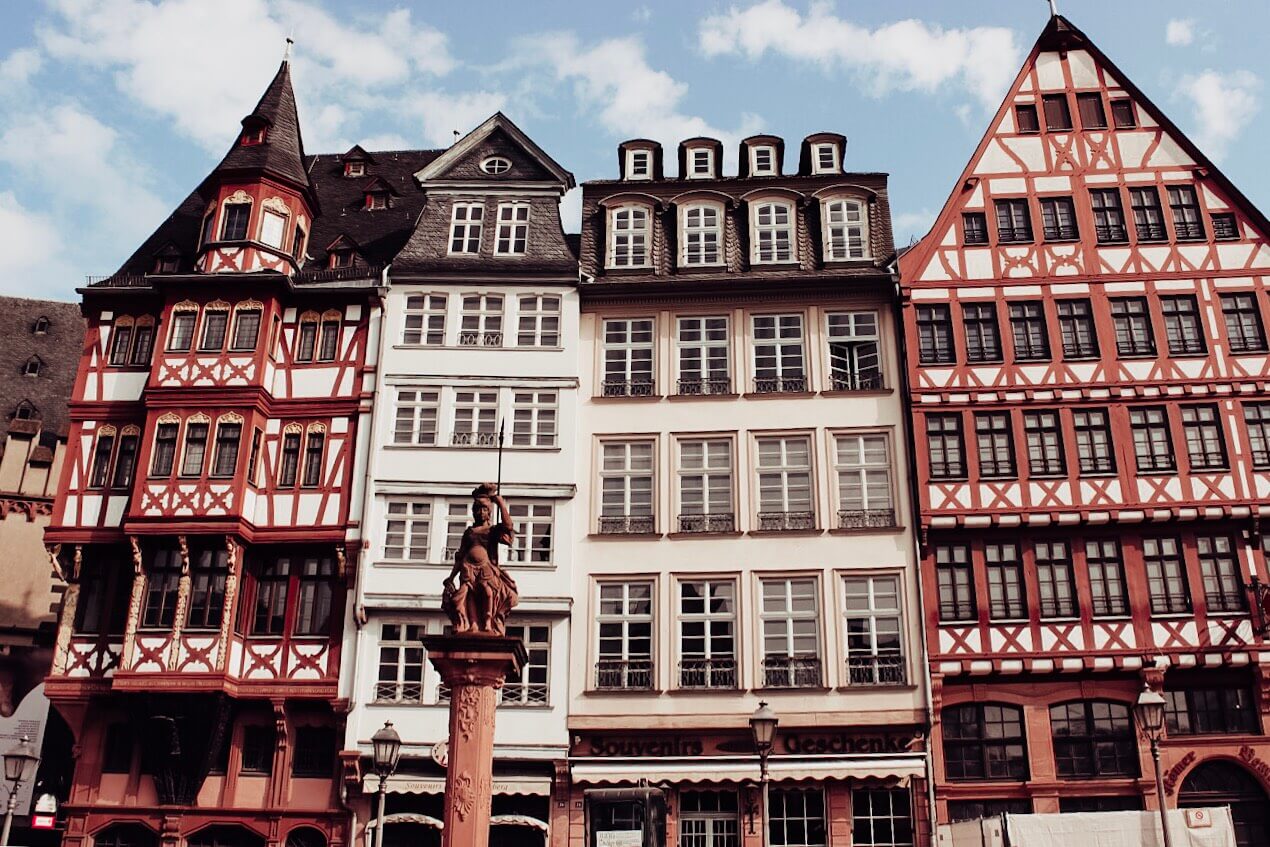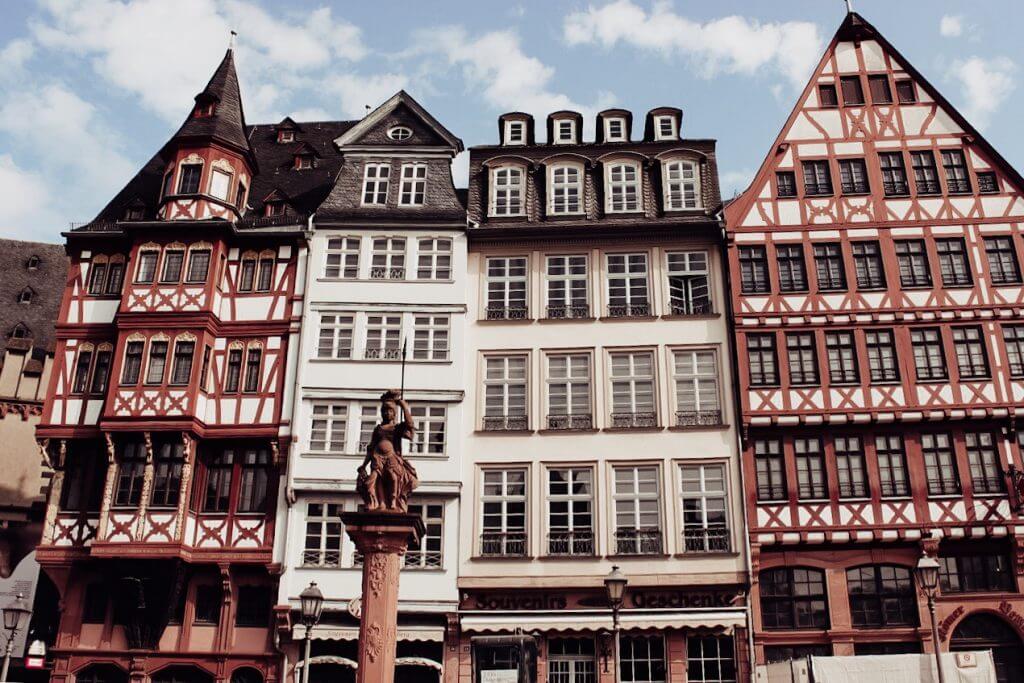 One of the best things to do in Frankfurt is climb the bell tower of Frankfurt Dom to enjoy rooftop views of the city and Römerberg. Unfortunately my scaredy cat of a husband is afraid of heights and I wasn't well enough on this trip to climb to the top but I have done this on previous trips and the views of the city are just breathtaking.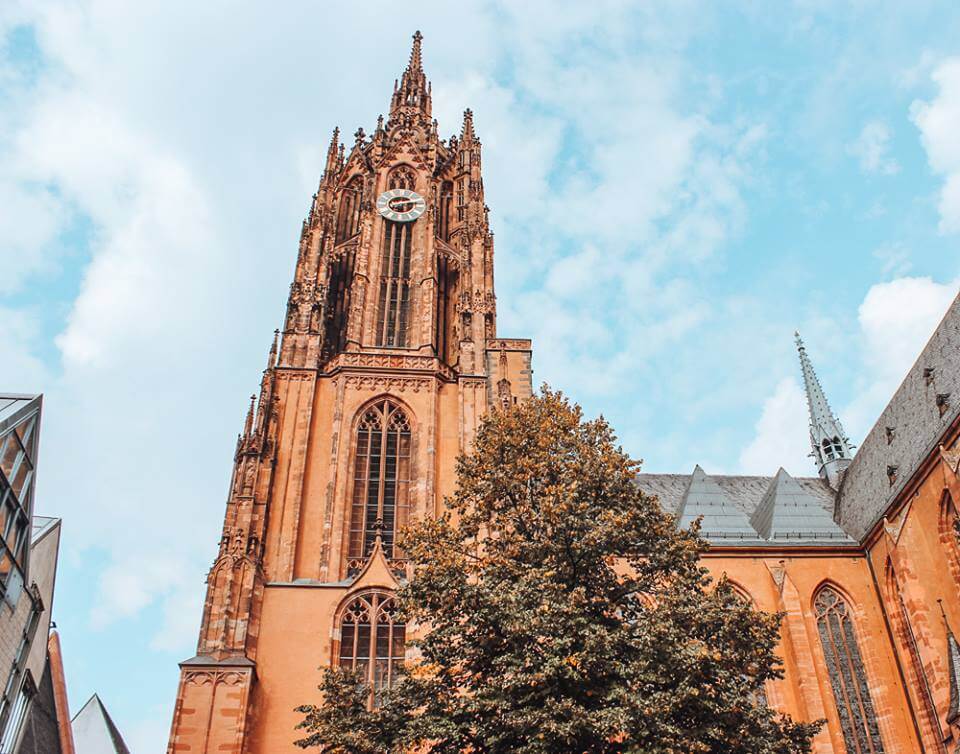 Another fun thing to do while you are in this area is take a WWII-themed Old Town private tour or play the Old Town wonders exploration game to find hidden gems in Frankfurt's Old Town.
Enjoy a Heiße Schokolade
You can't spend one day in Frankfurt without trying a Heiße Schokolade mit Sahne ( hot chocolate with cream). The prettiest place has to be Cafe Hauptwache at the bottom of Frankfurt's main shopping street. It is a 1730 built baroque guardhouse which thankfully escaped WWII'S destruction and has been a restaurant since 1904. Wrap up in one of the cosy blankets provided and watch the world go by. I wouldn't eat here though as it is quite pricey and there is a fantastic little moroccan cafe nearby opposite the Goethe museum.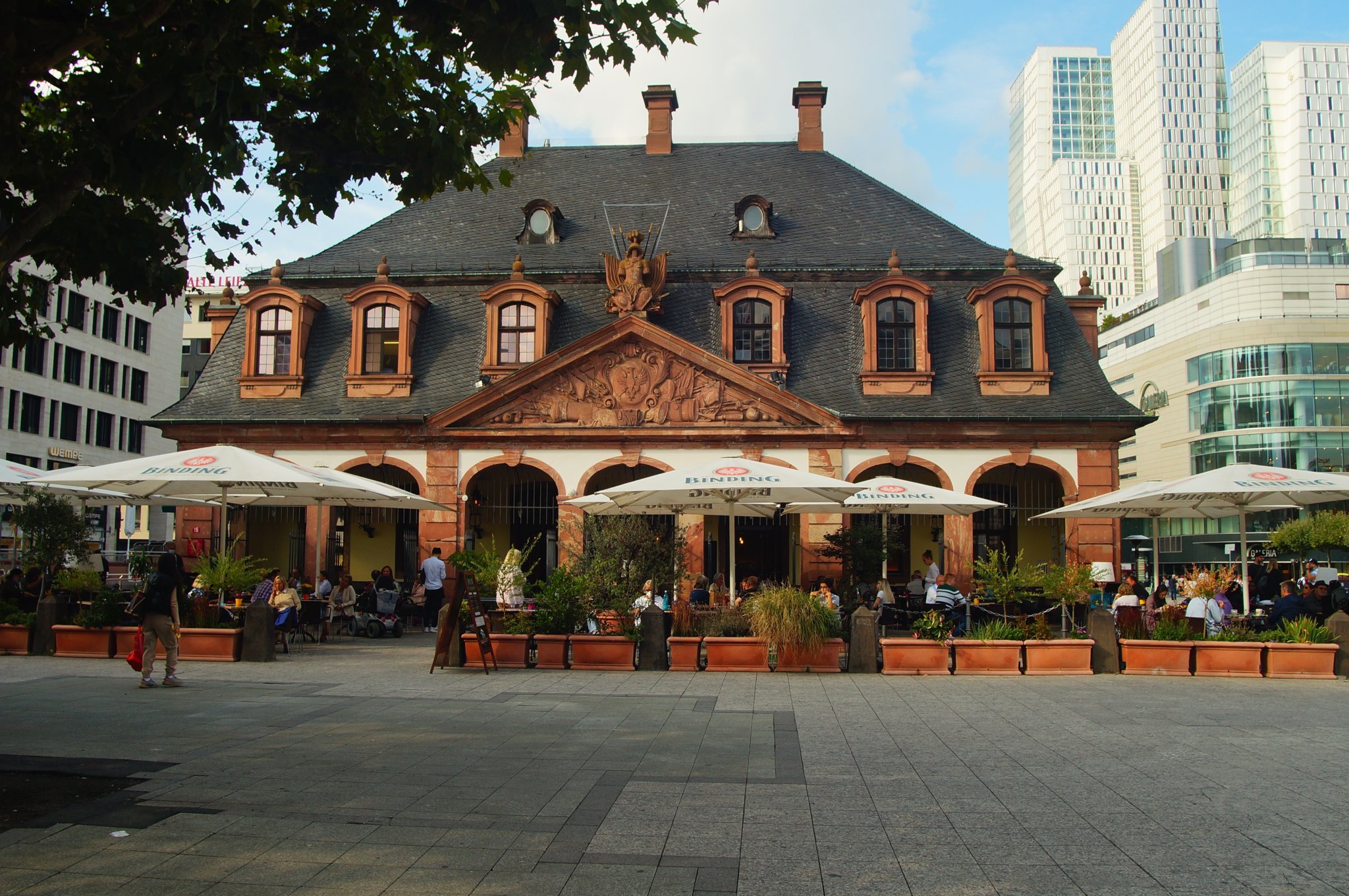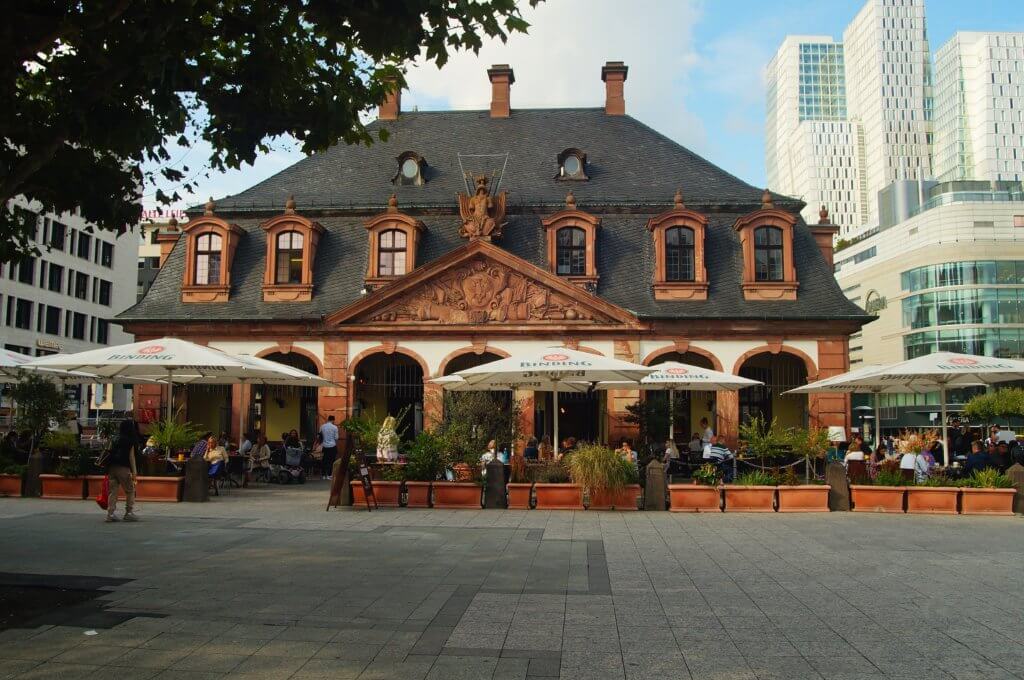 Visit Frankfurt Zoo
If, like me, you are a big kid on the inside you will enjoy a trip to Frankfurt Zoo. It is not the most sophisicated of zoo's that I've been to nor does it have a really large variety of exotic animals.
It is, however, a really nice thing to do and it was fun to grab a candy floss and act like kids for an hour or two. Frankfurt Zoo is one of Europe's most significant zoological gardens, established in 1858, featuring two highly interesting exotic and nocturnal animal houses. It is a great place to relax and enjoy the scenic surroundings while learning something about the animal kingdom as well as nature conservation and species protection.
Make sure to pick up a Frankfurt card to get free public transport and discounts on all of Frankfurt's top attractions.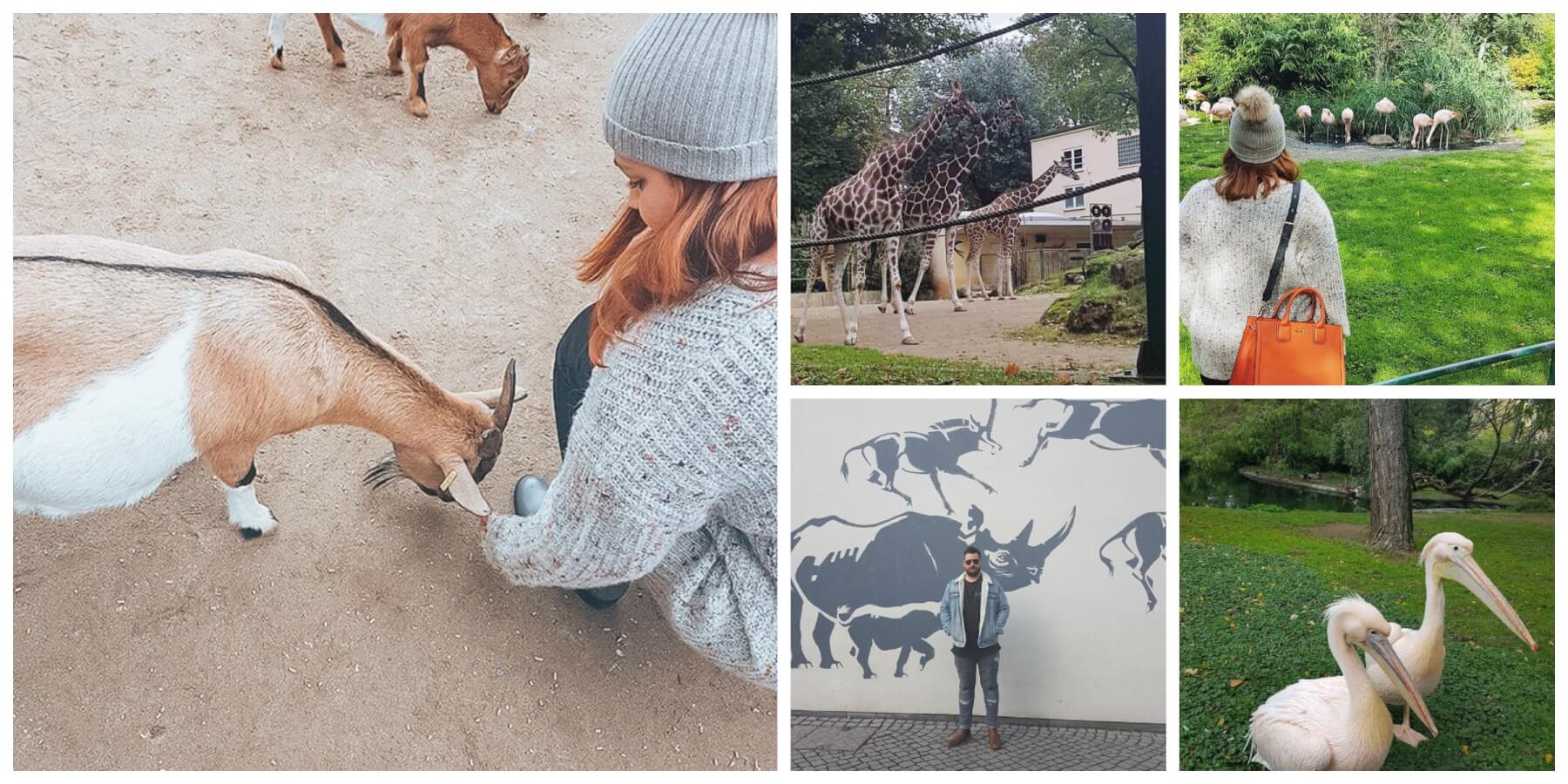 Relax in Frankfurt's Palmengarten
The largest botanical garden in Germany, the Palmengarten is an oasis of green in the heart of Frankfurt. It is one of the best things to do in Frankfurt if you are looking for some downtime to relax in an otherwise fast-paced city.
Opened in 1871, the garden covers 22 hectares and houses around 13,000 plant species in its outdoor areas and under the roofs of many, often historic, display houses. It features outdoor exhibits laid out according to their geographical locations and a popular Palm House. One of the main highlights is the Tropicarium, a collection of 14 greenhouses containing subtropical and tropical plant species.
Exhibitions, topical guided tours, and musical events make the Palmengarten a major attraction at all seasons. Not to mention the recent addition of a beautiful butterfly house. Also on site is the Goethe Garden, which pays homage to Frankfurt's famous author with several ginkgo trees, as well as a children's playground, picnic spots, and a small lake where you can rent row and pedal boats. It is a must-see when visiting Frankfurt.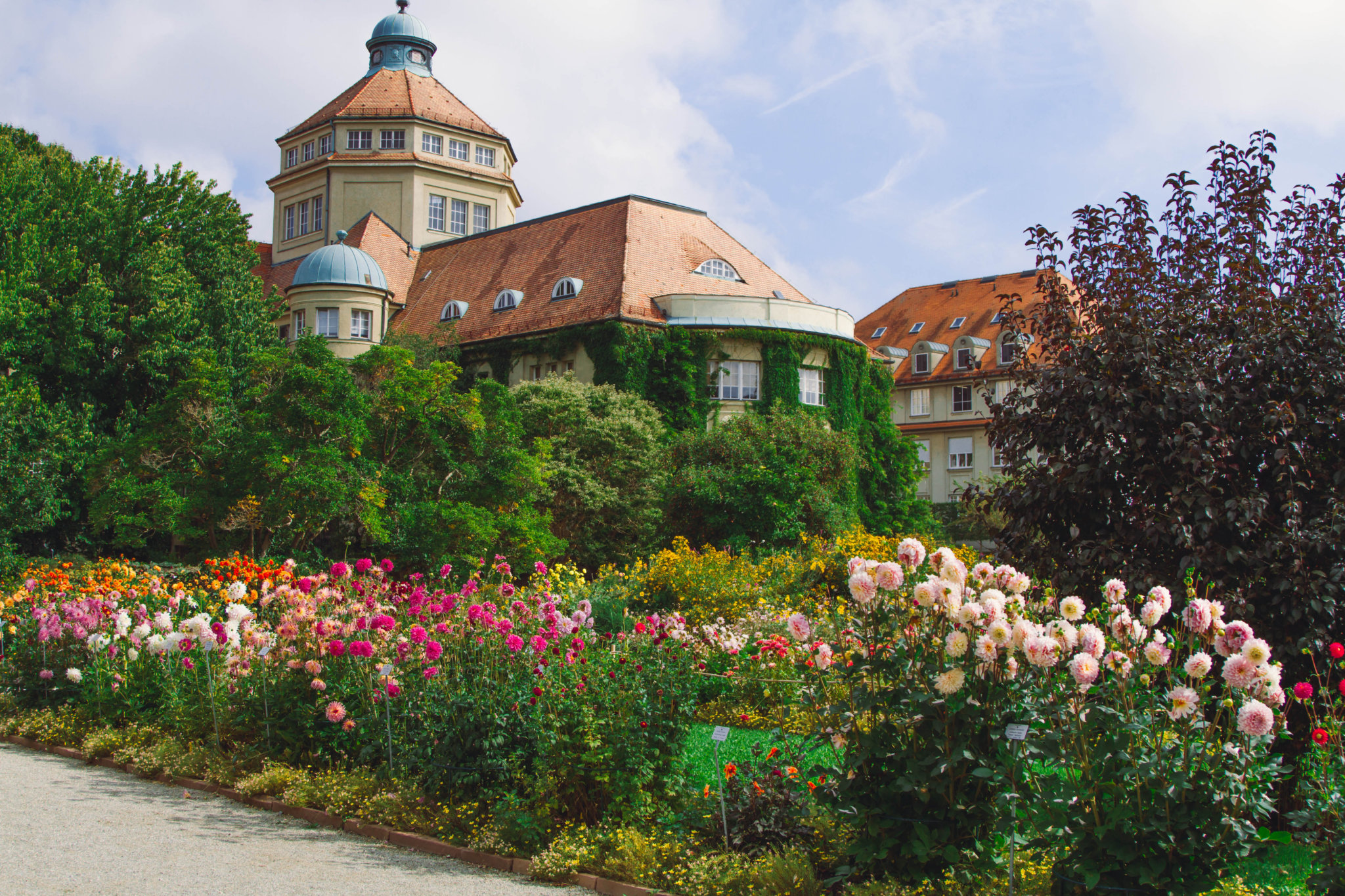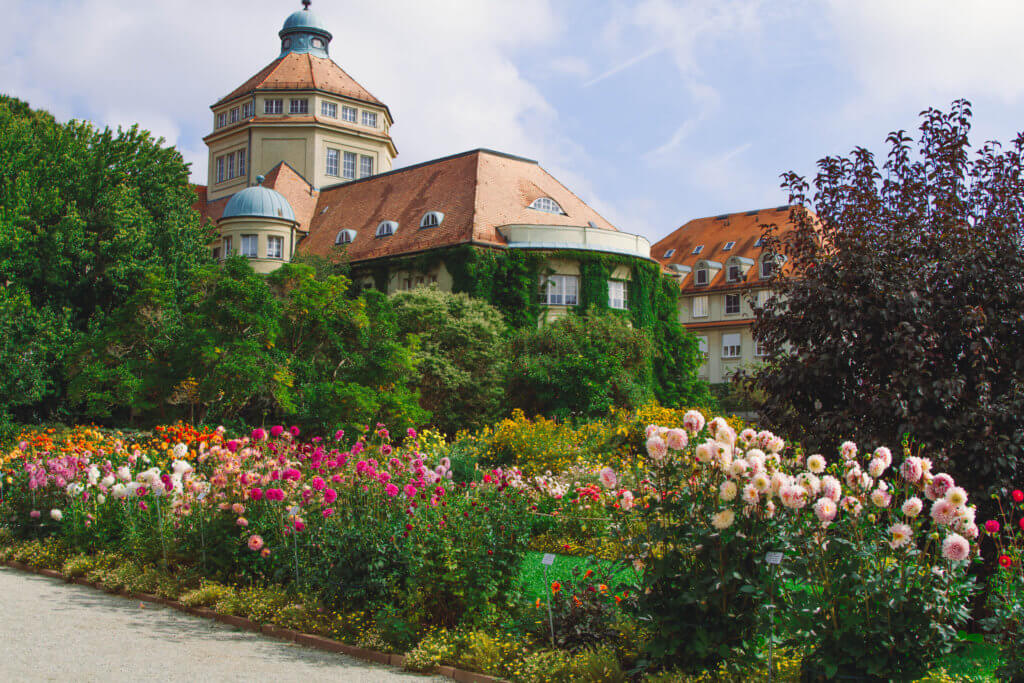 Go on a shopping spree
Again, we weren't really here for shopping but it was hard to ignore the very futuristic MyZeil shopping centre in Frankfurt's Hauptwache with it's escalator to heaven, Germany's longest escalator at 46m. There are plenty of shops to choose from and a rooftop terrace/bar with another stunning view of the city.
This escalator was a little intimidating, I mean you don't want to be looking over the edge or you will be a nervous wreck but how cool does it look?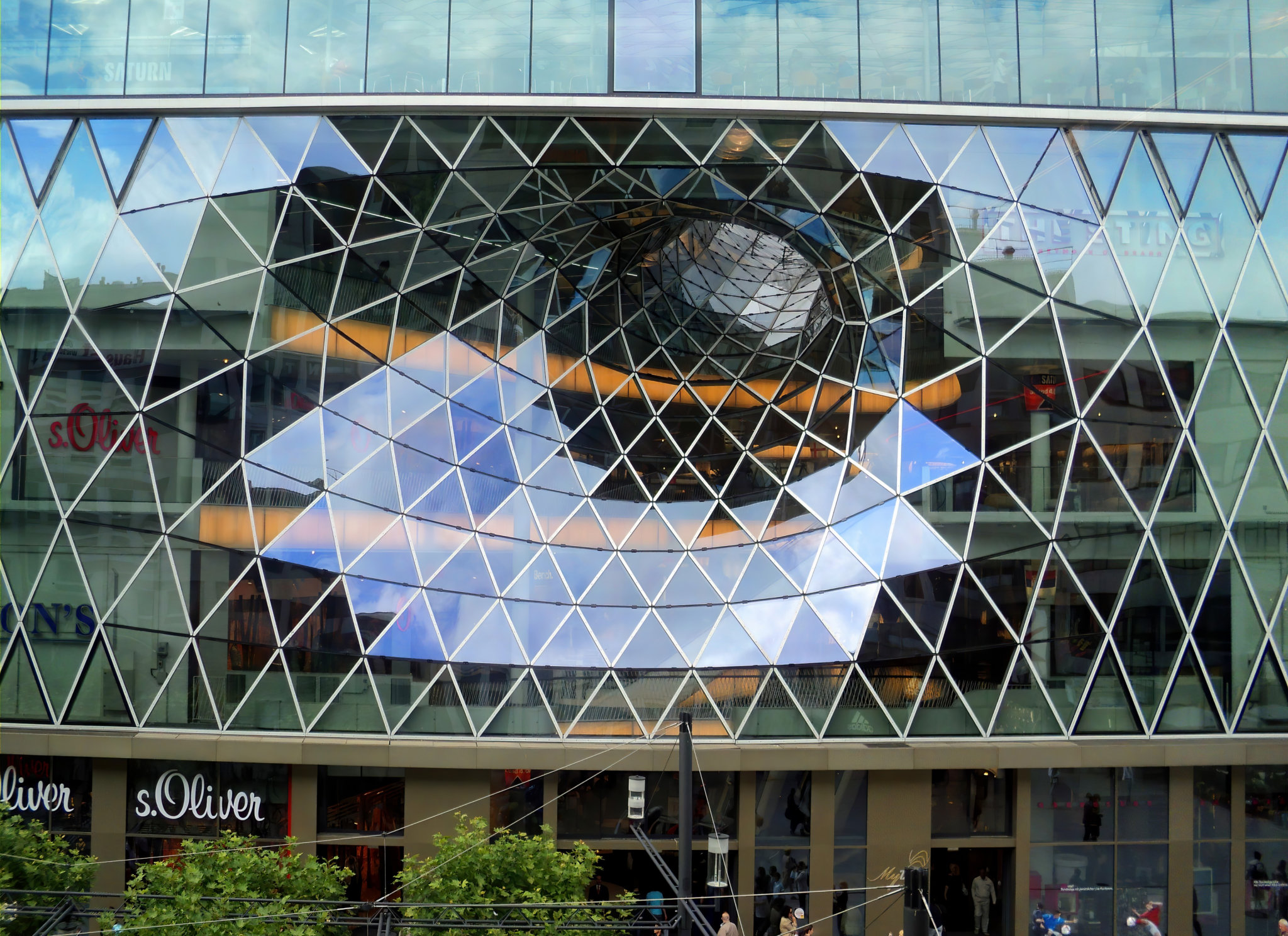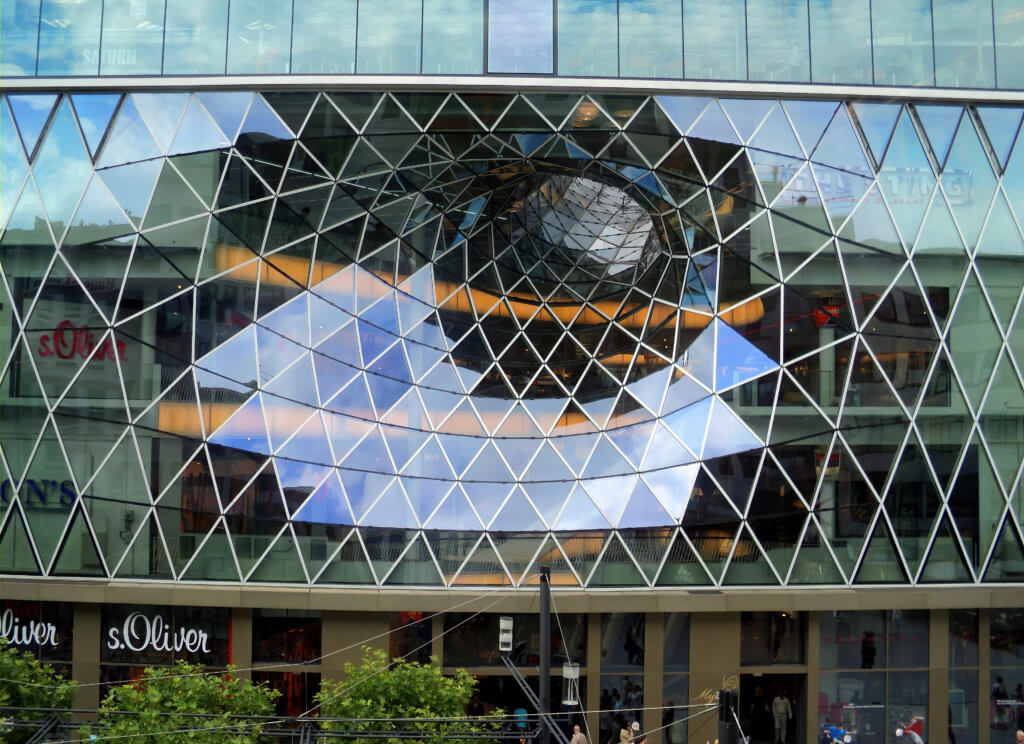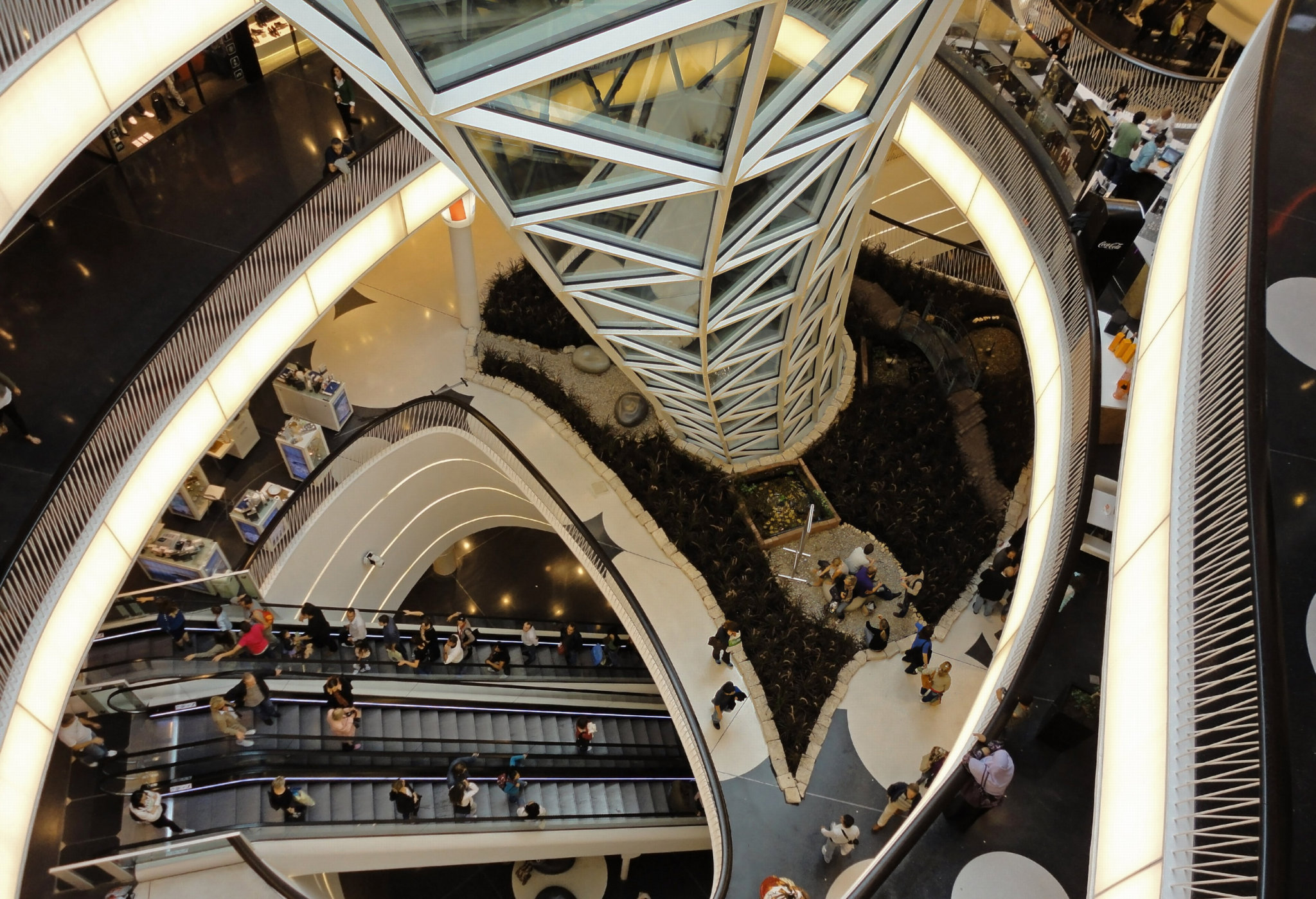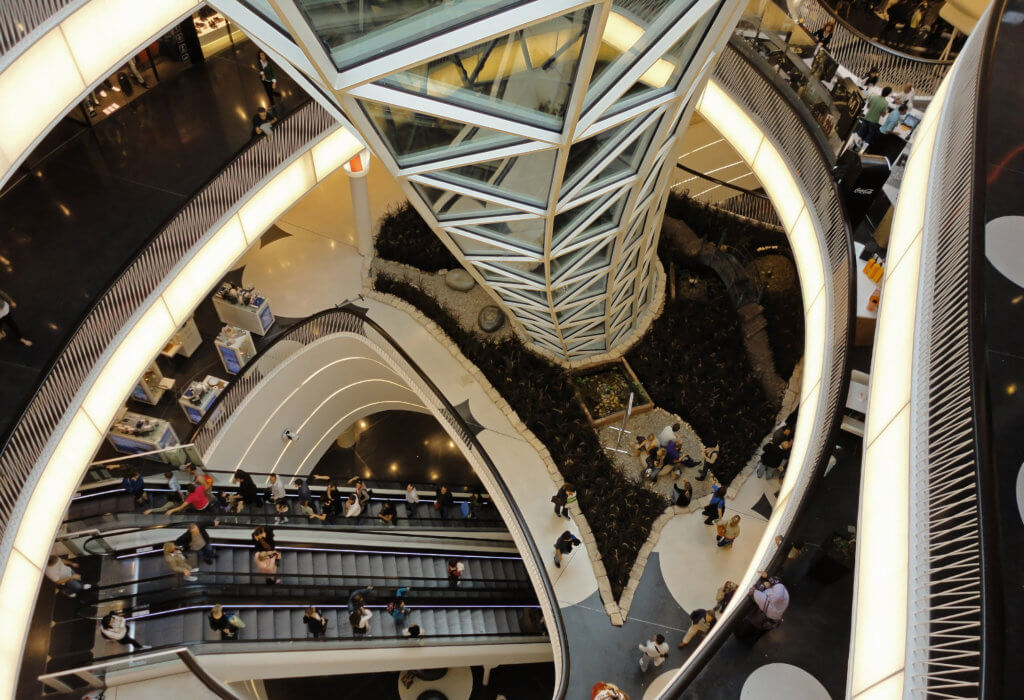 The building was designed by Italian architect Massimiliano Fuksas. It is part of the PalaisQuartier development, with its main entrance on the Zeil, Frankfurt's main shopping street. The building itself looks like something out of a science-fiction movie. Its spectacular steel and glass façade, particularly the vortex, is the prominent feature that almost seems to draw in potential shoppers and it definitely sets it apart as iconic.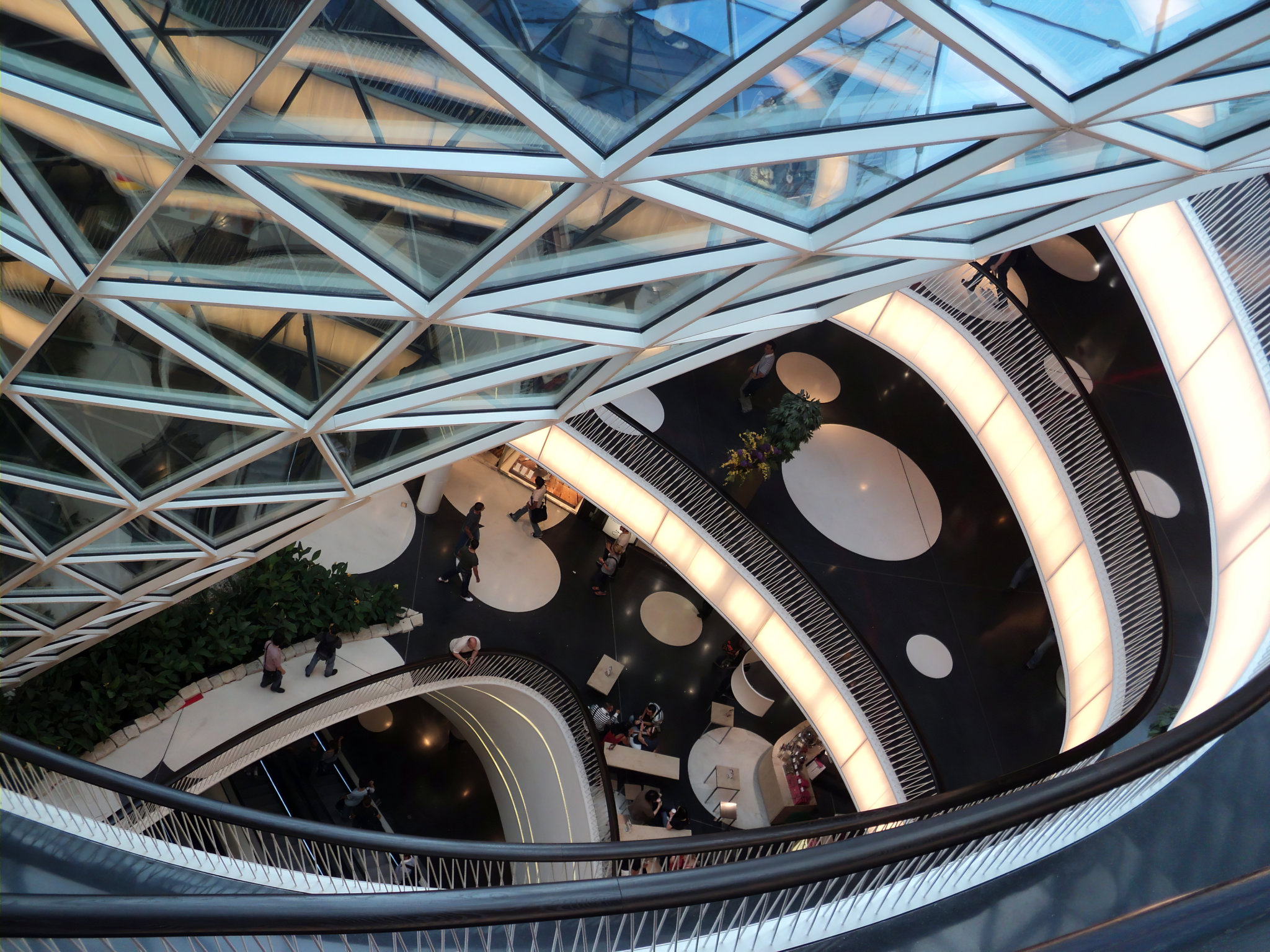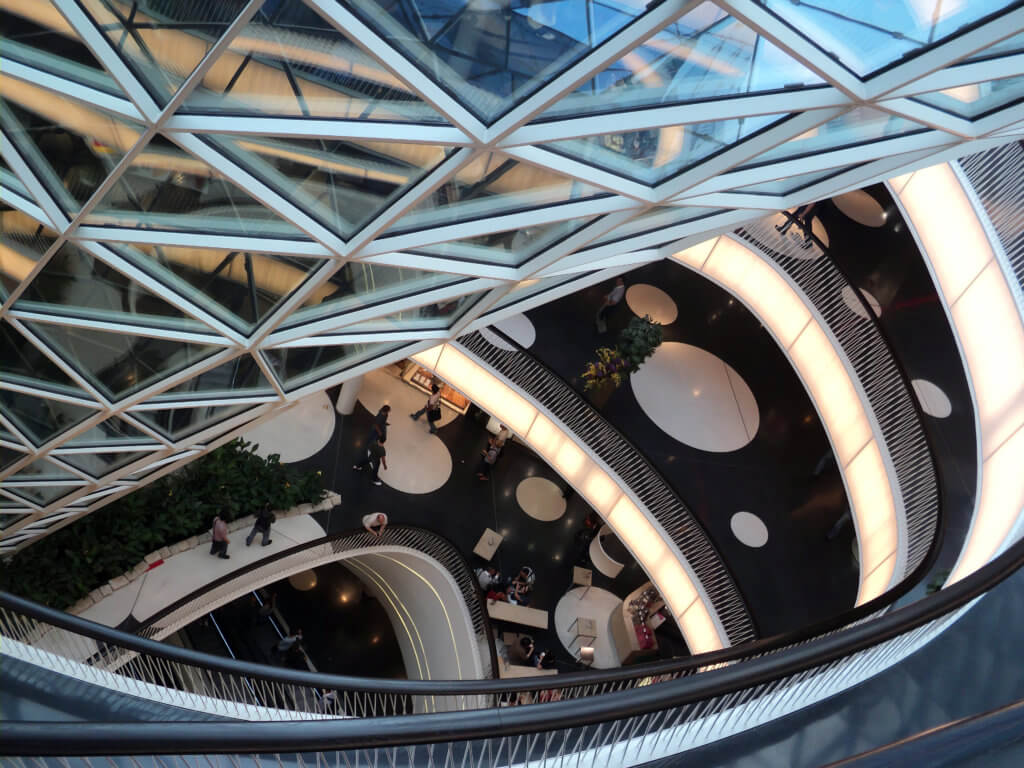 The Zeil in Frankfurt am Main has been one of Germany's best known shopping streets for more than 100 years but there are also lesser known areas to also visit if you enjoy shopping. Frankfurt is home to a wide variety of weekly markets, that are the ideal place to shop for regional products but also to meet for a bite to eat or a glass of cider or wine. At each market, farmers from the locality sell everything from fresh fruits and vegetables to meat, fish, cheese, and flowers. It is the perfect way to sample the local flavour of Frankfurt.
The Schillerstraße market takes place in the centre of Frankfurt every Friday . There you can buy a fantastic selection of fresh produce and local specialties especially if you are cooking for yourself in self-catering accommodation. The Konstablerwache farmers' market is a popular place to enjoy some of that famous apple wine. Don't miss the markets in Bornheimer, Höchst, and Old Sachsenhausen, which on Friday afternoon hosts the Genußmarkt (Pleasure Market) that offers delicacies like smoked salmon, Rheingagau wines, and mouth-watering Turkish specialties.
Another great place to shop or simply wander soaking in all the sights and smells is Kleinmarkthalle, a covered market with more than 150 stalls selling fresh food, wine, and flowers. Locals come here daily to shop and in my opinion it is one of the best things to do in Frankfurt. You can really soak up the atmosphere of Frankfurt here, even if you only have 24 hours in Frankfurt!
If you are looking for independent boutiques offering a unique style than be sure to check out Berger Straße in Bornheim. The Sachsenhausen neighborhood of Brückenstraße boasts a small but creative fashion scene. Also in Sachsenhausen, on Schweizer Straße you can even enjoy the culinary delights of the area while shopping.
22nd Lounge and Bar:
All that sightseeing is bound to make you thirsty and I have found the perfect place to finish one day in Frankfurt. The 22nd Lounge and Bar is perched high up one of Frankfurt's numerous skyscrapers (on the 22nd floor, hence the name) and is part of the swanky Inn Side apartment complex. The views out over the city are breathtaking, especially as night falls, and the cocktails are pretty good also. So sip your drink with the glittering skyline before you as smooth jazz plays in the background.
Decorated in a very grown up fashion (especially the bathrooms – you'll get such a nice view while washing your hands!), with lots of dark wood and black leather, it's a great place to finish your day in Frankfurt. Trust me once I'm better there will be no getting me out of this place!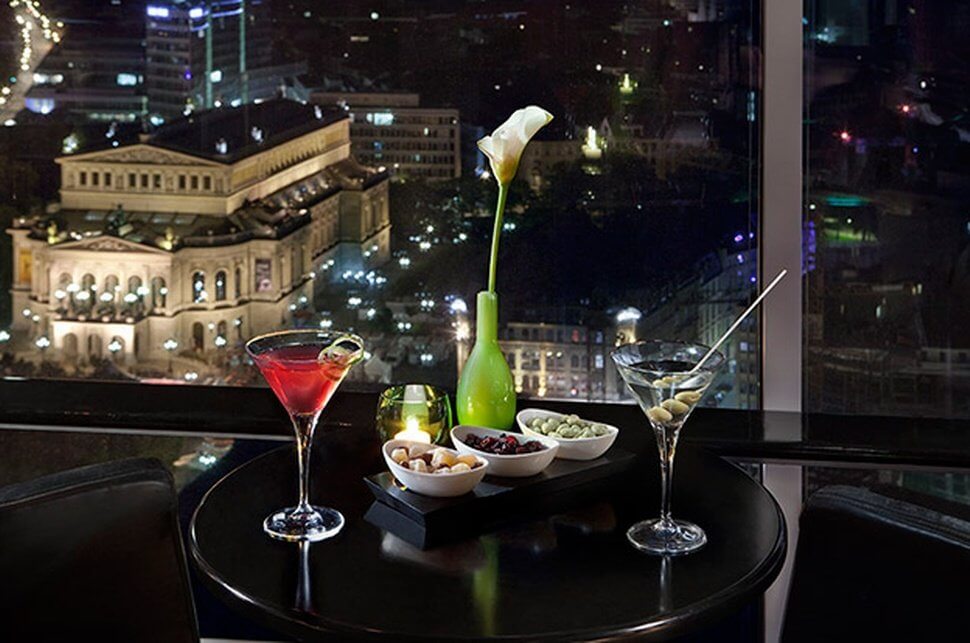 If you do happen to be staying longer in Frankfurt be sure to check out this guide for best design hotels and boutique hotels in Frankfurt.
Day trips from Frankfurt
Erbach and Michelstadt Odenwald
The area of Odenwald, Hesse is filled with the most picturesque fairytale German villages that will make both you and your camera extremely happy. Two of these German fairytale villages are Erbach and Michelstadt Odenwald. These charming and picturesque villages make the perfect day trip for those wanting to escape the city for a few hours.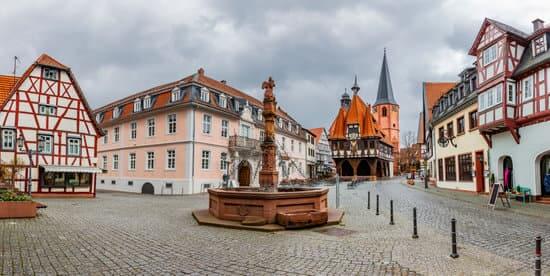 Heidelberg
Heidelberg is one of the prettiest, most fairytale cities that you have never been to. It is a hidden gem that you just have to add to your own travel list. Just one hour south of Frankfurt airport, Heidelberg is home to a 13th-century castle, the oldest university in Germany, and the longest pedestrian street in Europe. This city offers plenty to see and do and I highly recommend spending at least one day in Heidelberg.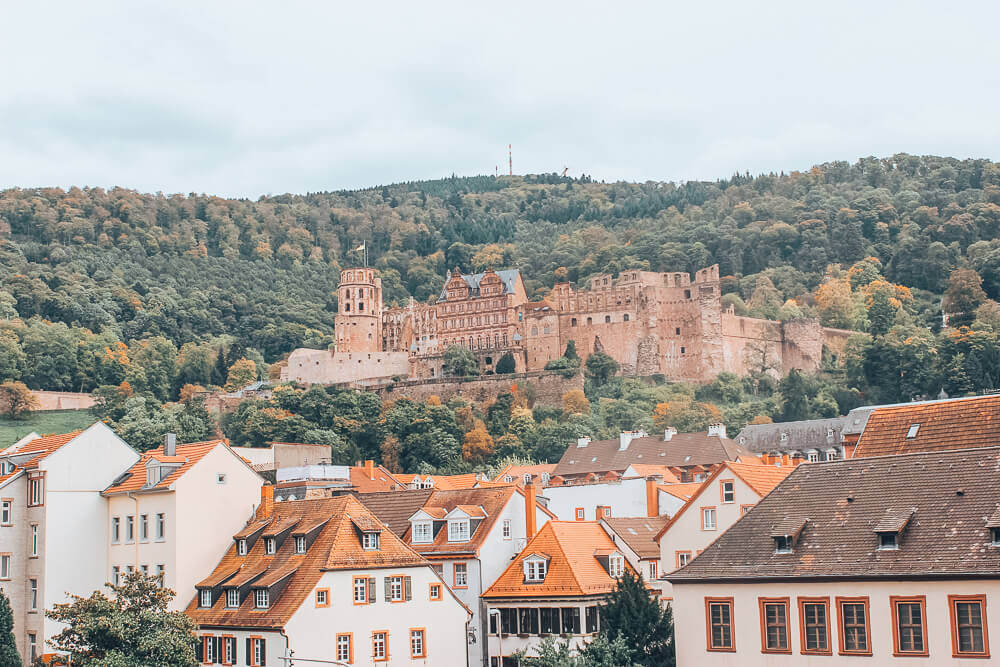 So I hope you enjoyed my round-up of the best things to do when you only have one day in Frankfurt. This city has so much to offer and I hope I have encouraged you to visit.
Until next time you crazy kids!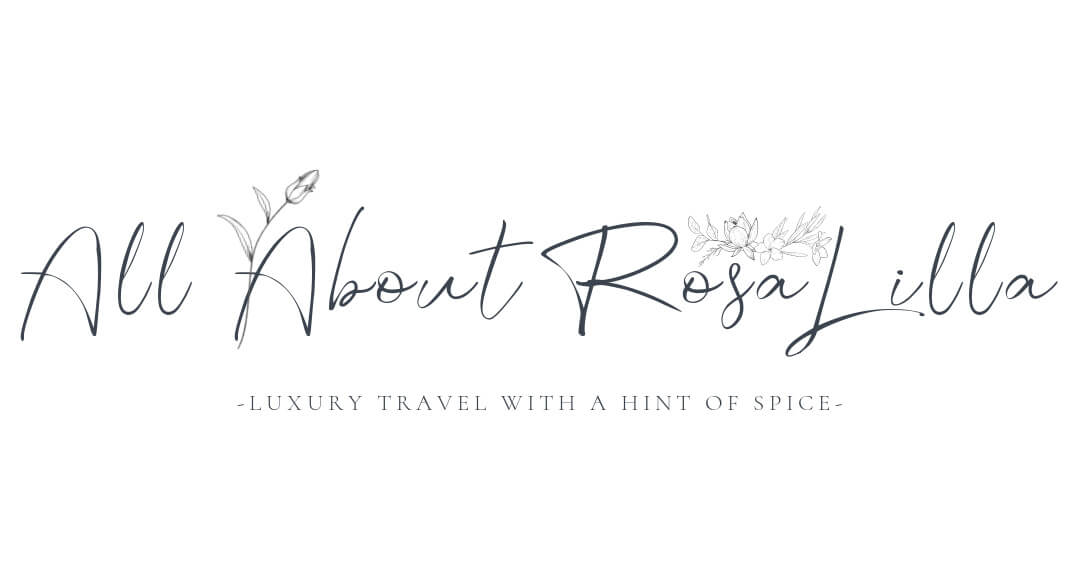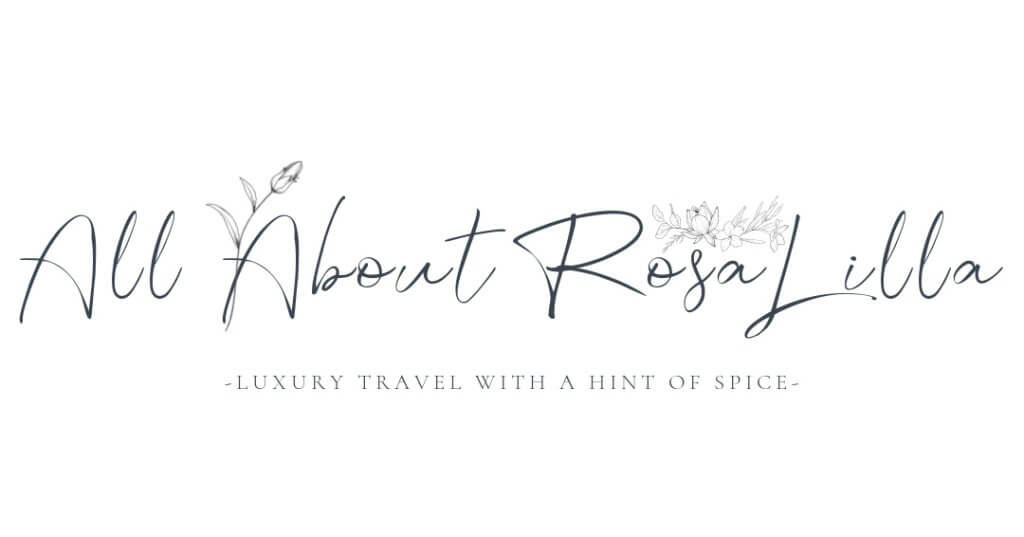 If you liked this you may also like:
The best tourist attractions in Vilnius.
Sharing is sexy!